While Clem and i stayed at the gorgeous One Eleven resort, we stepped out for a few hours to meet Aps and Fai for some evening cocktails at Potato Head. It was our first time at the restaurant & bar since we hadn't gone back to Bali for awhile, and it looked quite nice in pictures so i wanted to check it out.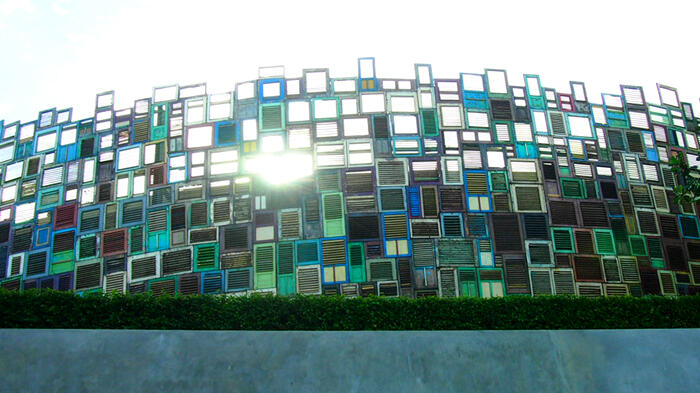 Approaching the establishment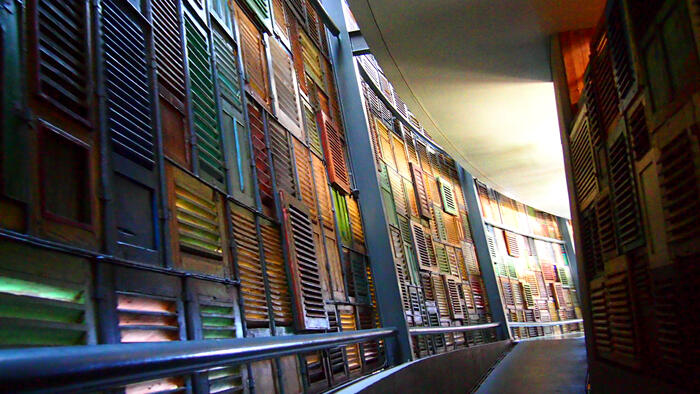 Corridor leading in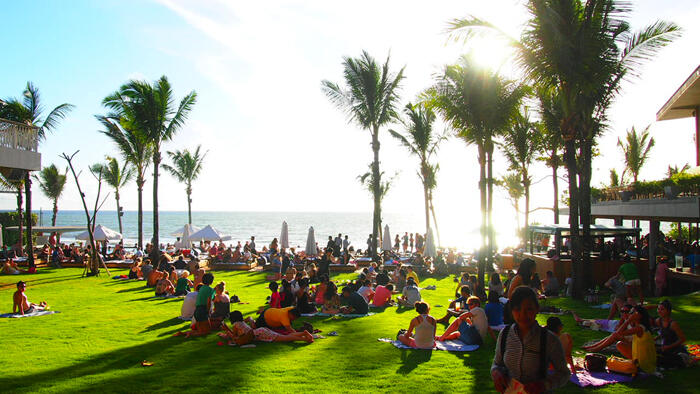 A LOT OF PEOPLE. Now i know why i was advised by the staff to go there around 4pm cos one can't make bookings. At first Clem and i had a spot on the grass, but he shook his head cos the kwailo simply cannot sit cross-legged on the ground. He just cannot. It's built into his French physique that he can only sit on chairs. -_- So we sat at a table overlooking this scene (lounge seats next to pool were all full) but it was SO HOT there, we moved to the bar which had shade.
Seriously, it was really really hot. I'm the kind who can sit in the sun and drink and party, but even THIS was too much for me. Even CLEM, the cold-hatin' sun-baskin' European, couldn't take the burning heat and humidity.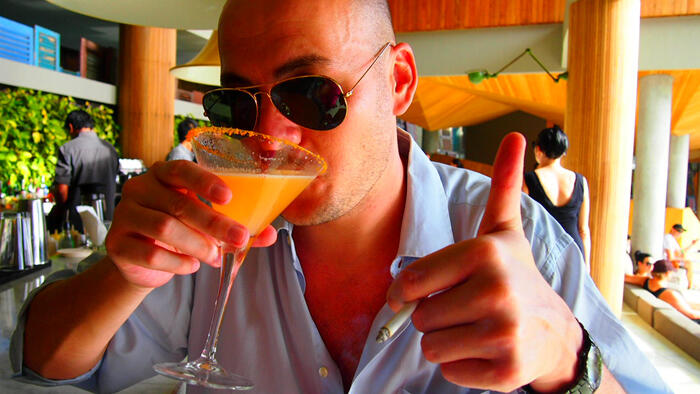 Cocktails in shade is good. The other people are just crazy.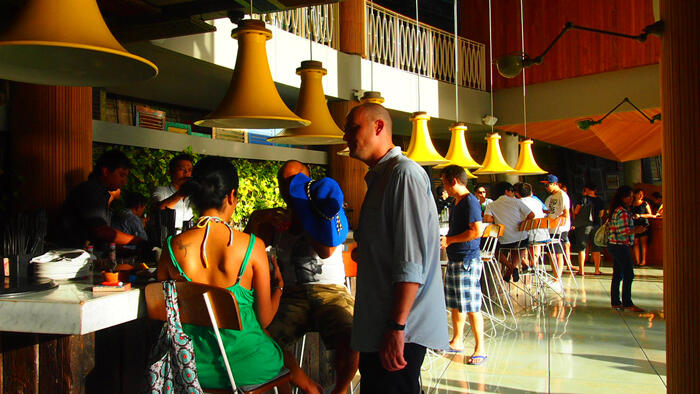 Even in the shaded bar, Fai used my big hat to shield himself from the harsh rays.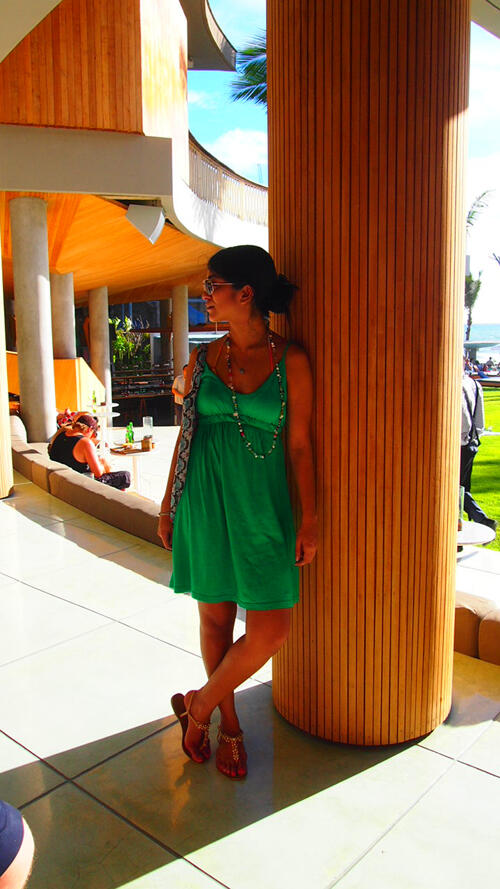 Aps taking refuge behind a pillar haha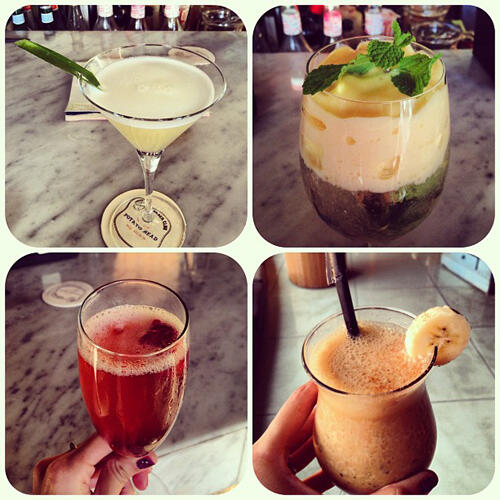 We had heaps of cocktails, and kinda made it our mission to try as many as possible! I was diligent enough to take a picture of each one with my iphone to tile.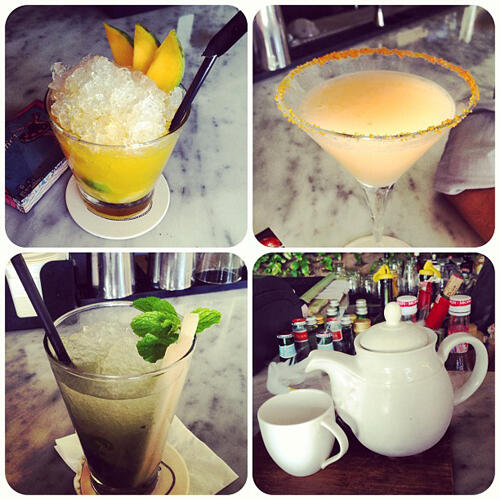 See the dry ice smoke coming from the teapot? It held a cold cocktail tho, nothing hot to drink in that weather!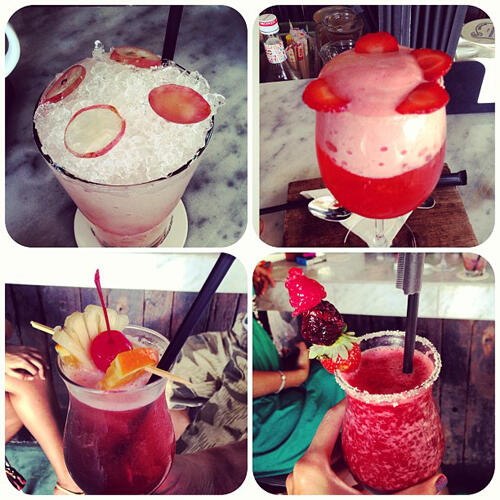 The cocktails were really yummy! Especially the ones that included berries, mango or champagne 😀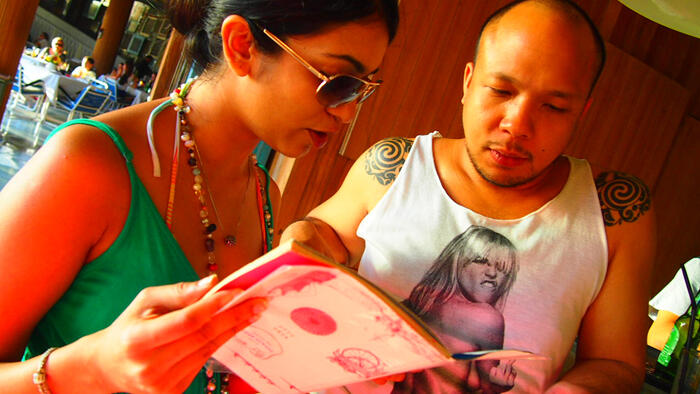 "What should we have next…"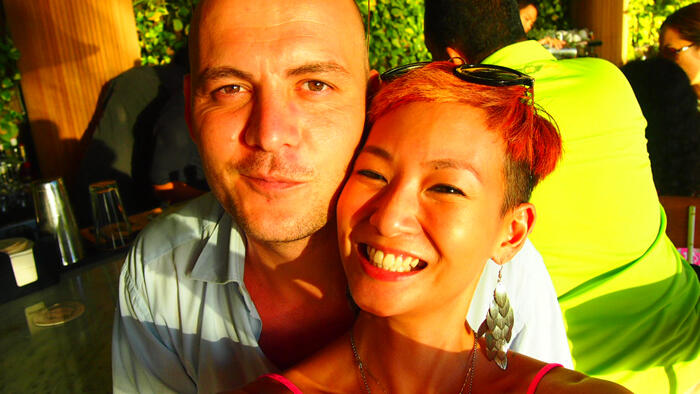 Cloyce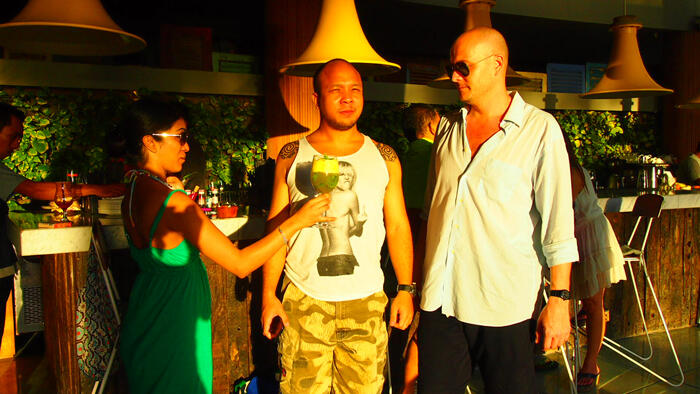 Buka mata Fai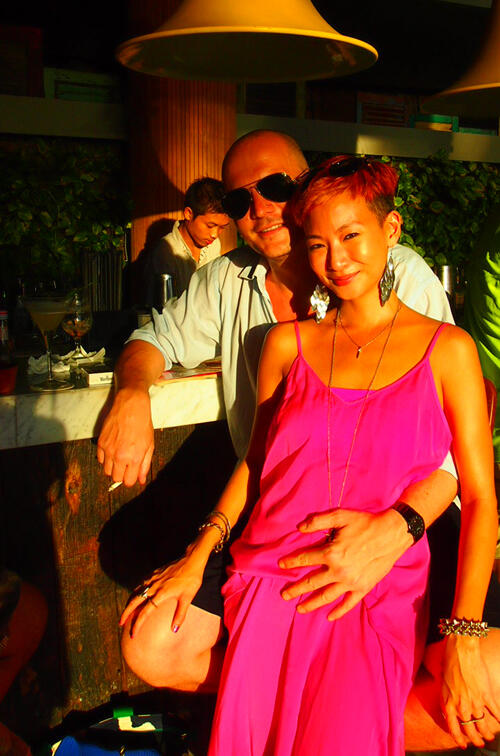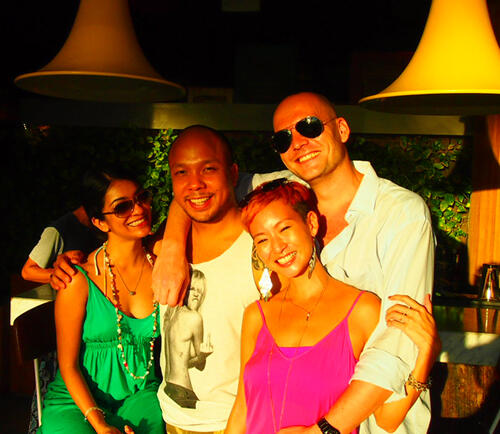 Ok even *i* can't open my eyes here. And it looks like… that waiter at the back has his hand on Aps' shoulder hahaha!!!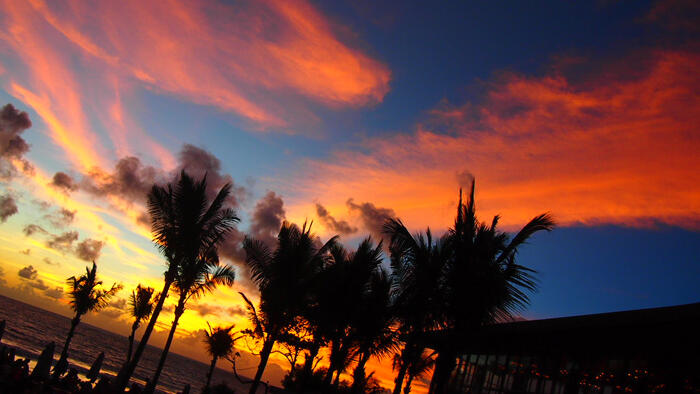 It was a beautiful relief when the sun started setting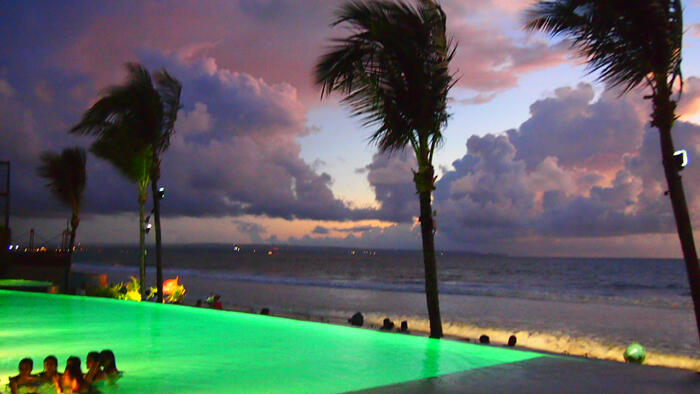 We took a walk down to the beach…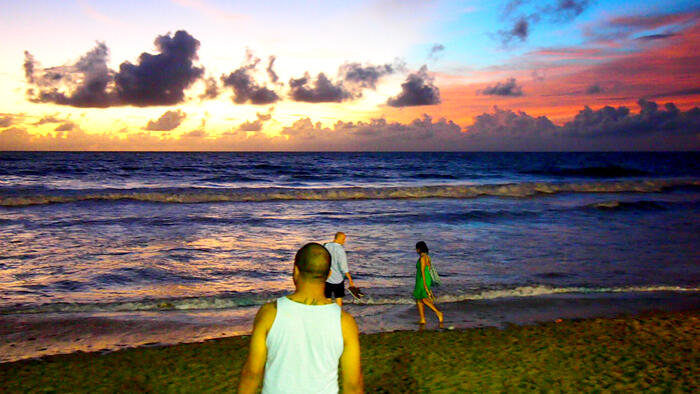 And it was MORE beautiful on the beach than in the bar! Of course.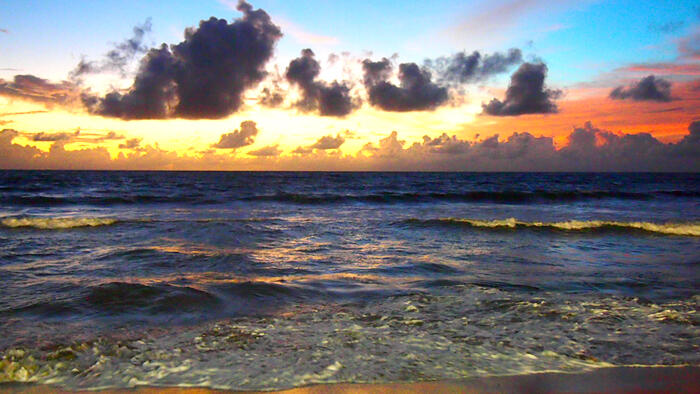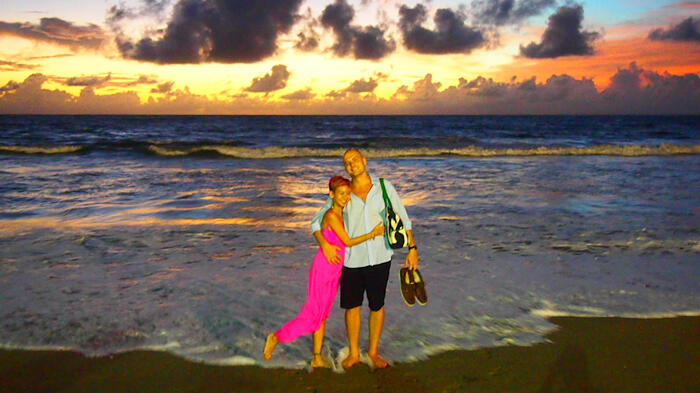 Meow.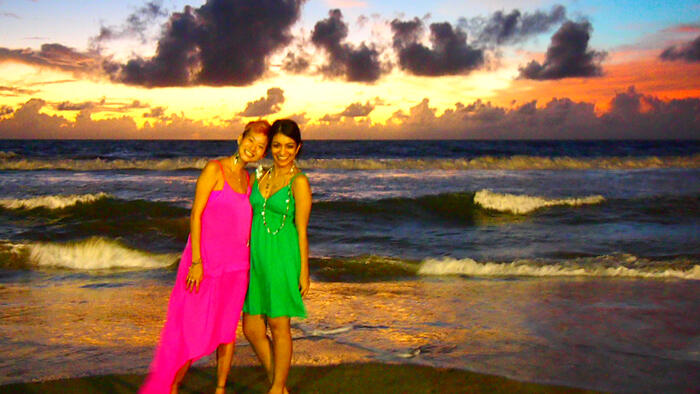 Aps and i!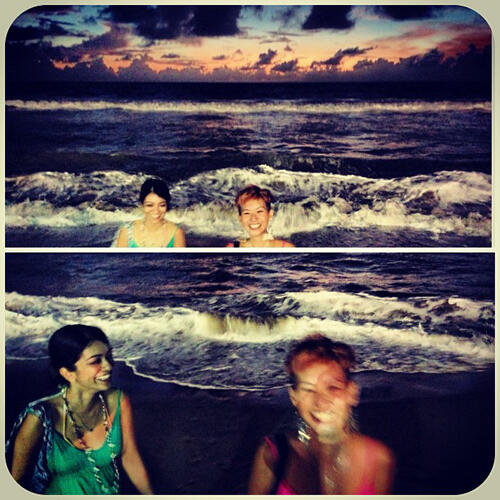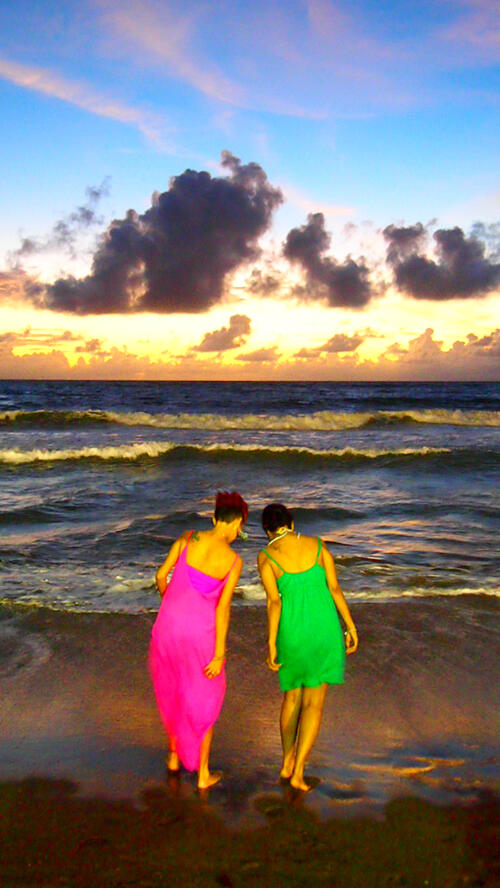 I can't remember what we were doing but i'm glad Clem got this shot!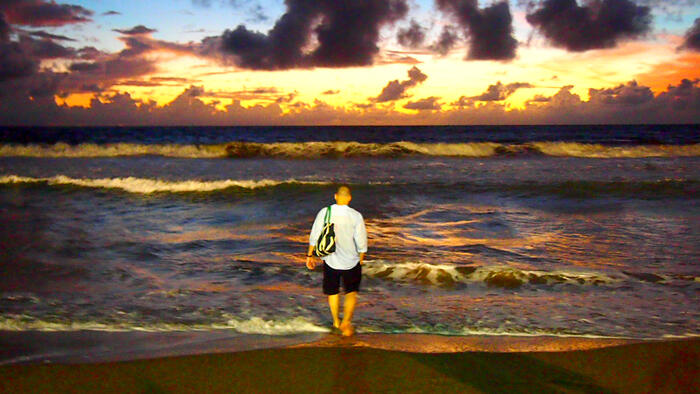 We stood there till it got dark,
stared out into the ocean,
marveled at the colours,
let the waves tickle our feet,
absorbed in the absolute beauty of Bali.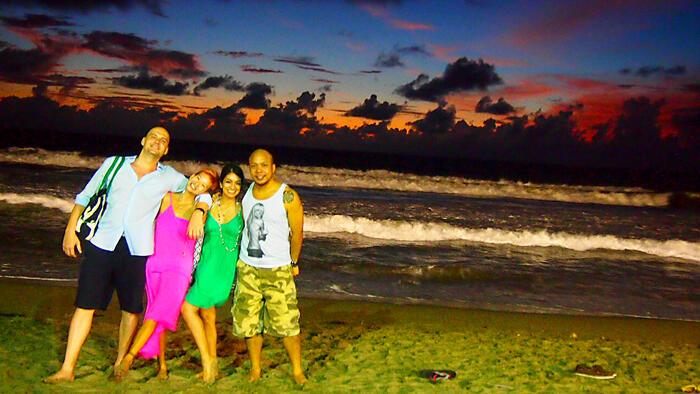 Fuyo Aps, what leg pose is that XD
What a great evening we had… something i'll remember for always! <3