I was thinking how wasted it is that i blog so much about stuff going on in KL, but i never seem to catch up with my travel posts. A backpacker i made friends with in Myanmar recently emailed me cos she was going to Sri Lanka, and i shared with her the list of places we went to cos backpackers aren't the type to buy a Lonely Planet (like we did) seeing they're visiting so many countries.  So i thought… i should share the whole list of places Clem and i went here, seeing i may not actually get to blogging about my entire trip >.< And if you do go to Sri Lanka (which i think you should, cos it's so darn beautiful) then you can refer to our list in case.
THANK GOD I LABELED all my photo folders upon returning… looking back at the names of places now, i don't remember half of them.
We started off in Sigiriya, then went to Kandy, which i've thankfully blogged about:
* Day 1: Sigiriya *
* Day 2: Kandy * 
Then we went to:
– Ramboda Falls
– Labookellie Tea Factory (can you blame me for forgetting the names!?)
– went hiking at Nuwara Eliya and stayed at Single Tree Hill at Pedro Estate
– took a train from Nuwara Eliya to Ella and Rawana Falls
– visited tempes > Wellawaya – Buduruwagala; Dikwella – Wewurukannala Vihara; Matara – Weherahena
– stayed at Mirissa beach
– stayed in Unawatuna, and pottered around the charming city of Galle
– went thru Hikkaduwa (but don't go here, it's terribly dirty)
For a blogpost i wrote about WHILE in Sri Lanka, you can *read this*. It was written while we were in Mirissa, and i love that place so i thought i'd post pictures up from there today!
Mirissa is an idyllic beach area that is in the South of Sri Lanka. It's pretty under-developed, which is what makes it so beautiful, with nothing listed down to do in our trusty guidebook because that's what you go there for – to do nothing! It was great cos we were hiking and moving around a lot since the beginning of our trip, so Mirissa was where we could take a little break and not sight see for a bit.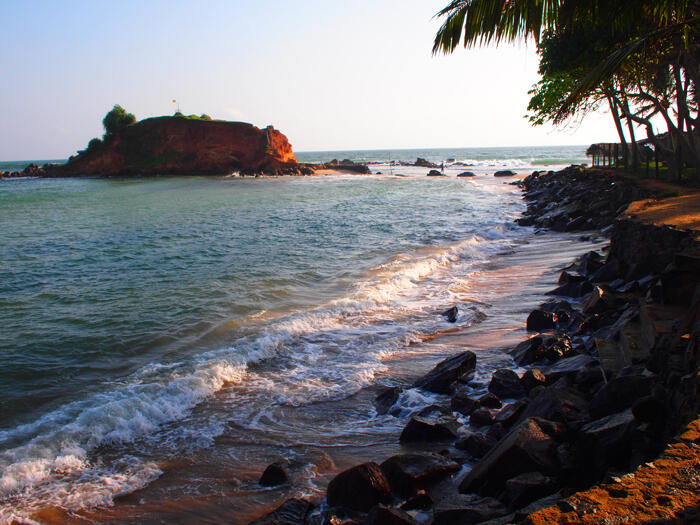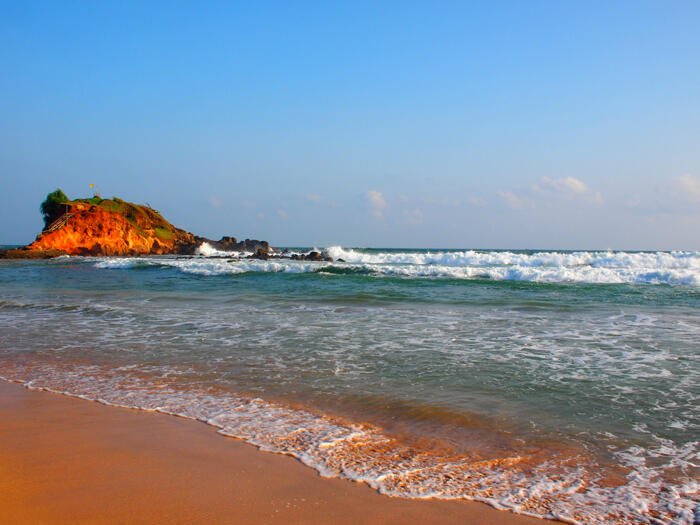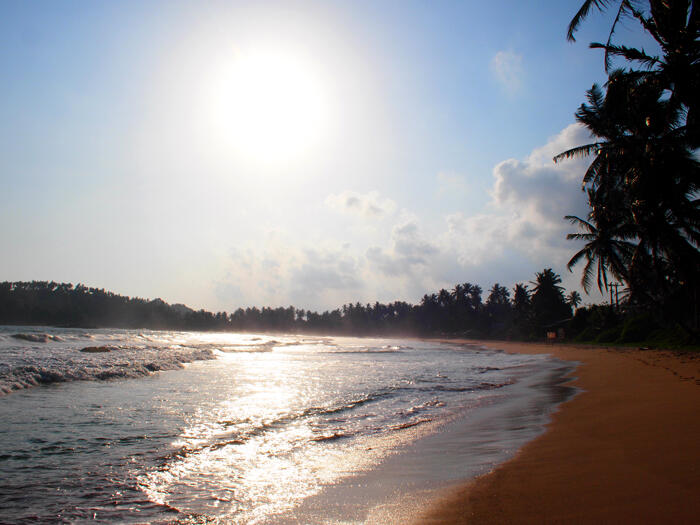 We were the only ones on the whole beach!
So freaking surreal and awesome.
It's as if the world belonged to only us.
For just that little while.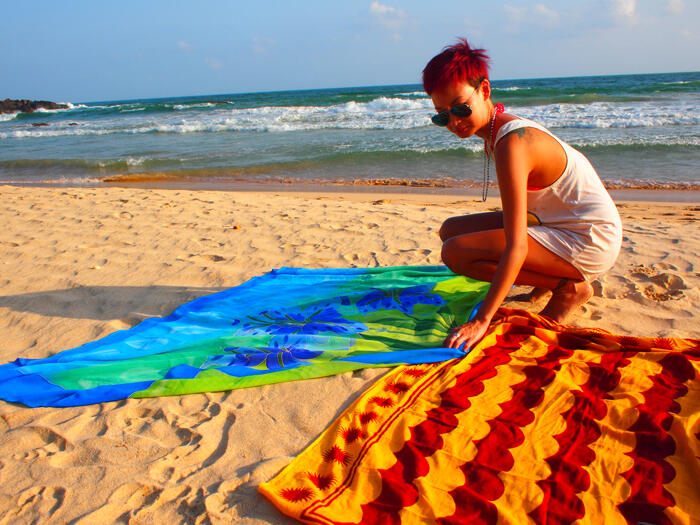 Me doing my nesting thing.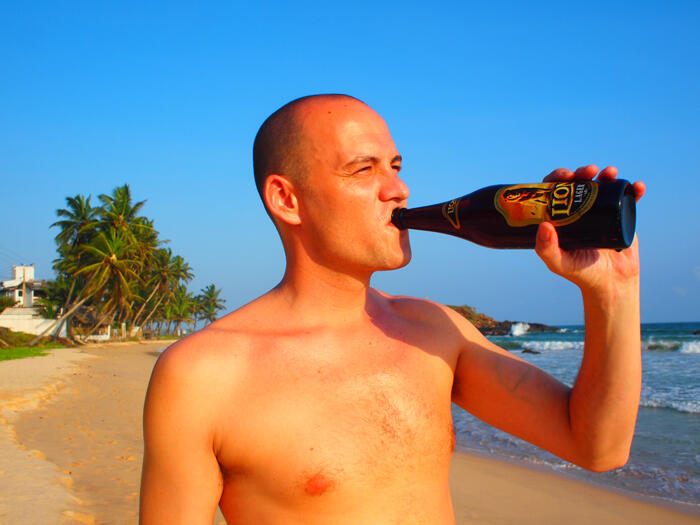 Clem doing his drinking thing.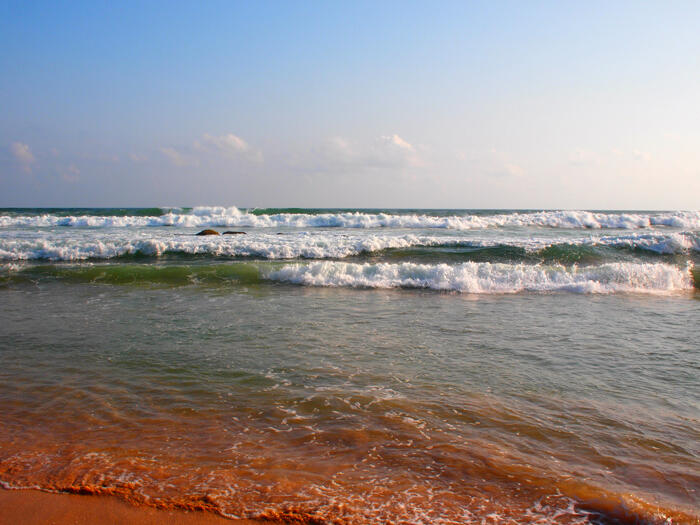 The waves in Sri Lanka are pretty strong.
And urm i'm actually kind of scared of big waves.
I'm a small person okay!
And i've been knocked over (and semi-stripped) by so many huge waves that i'm very cautious nowadays…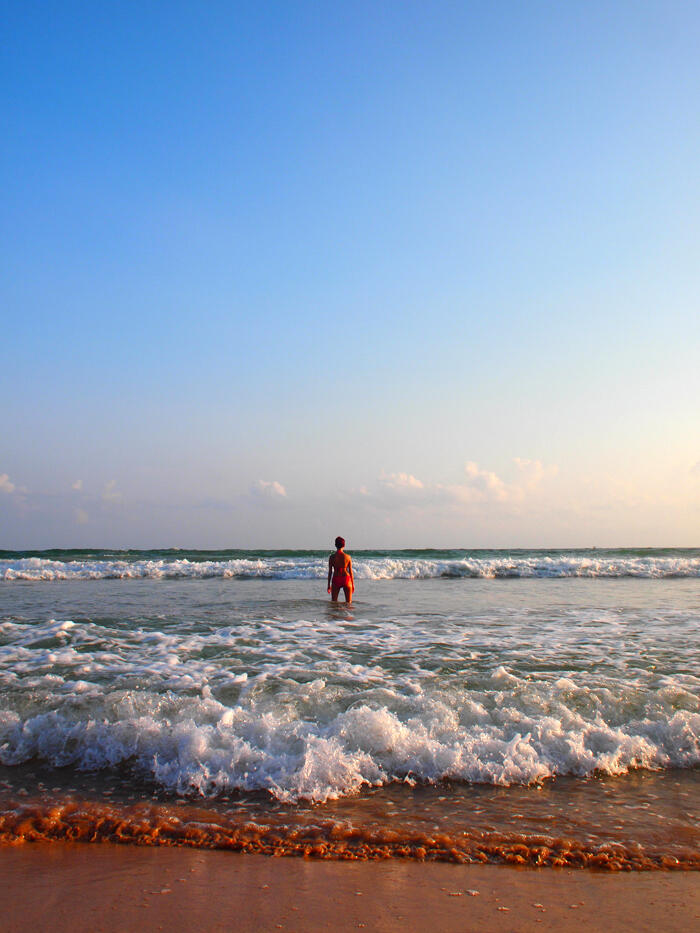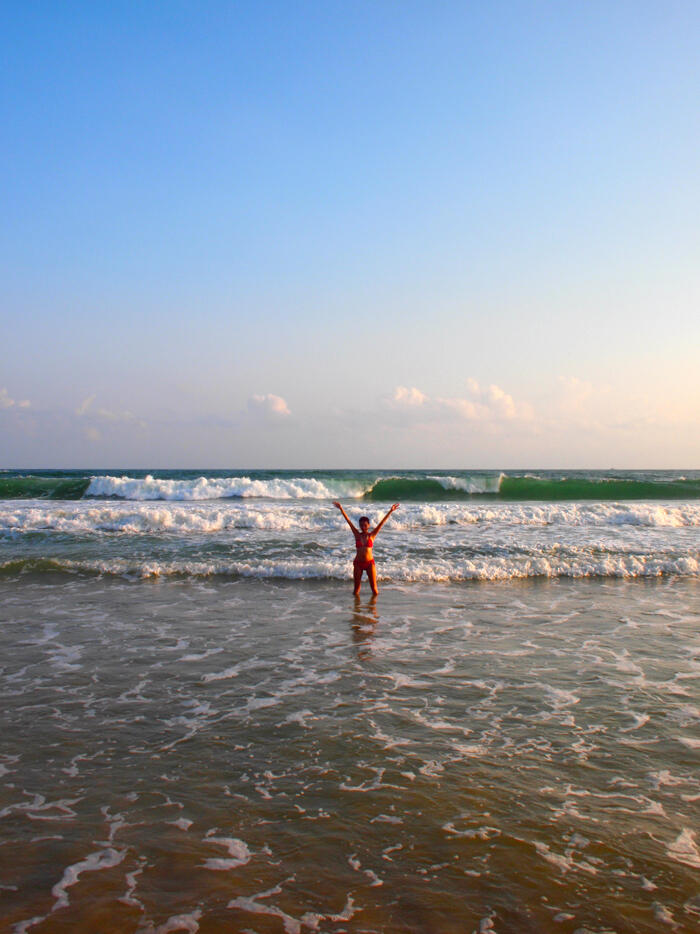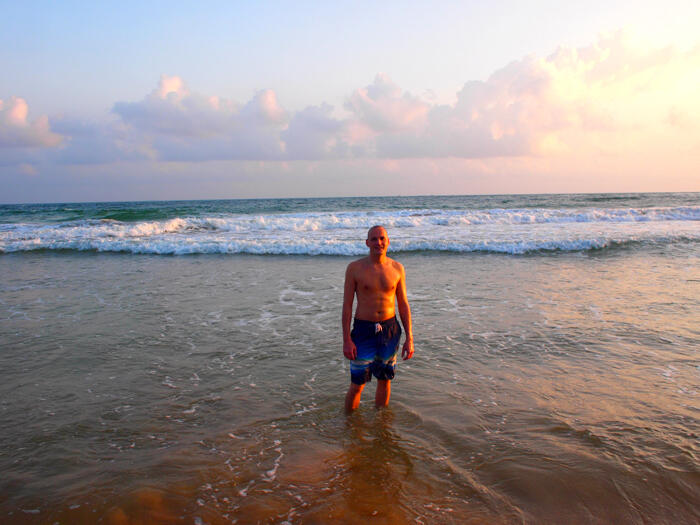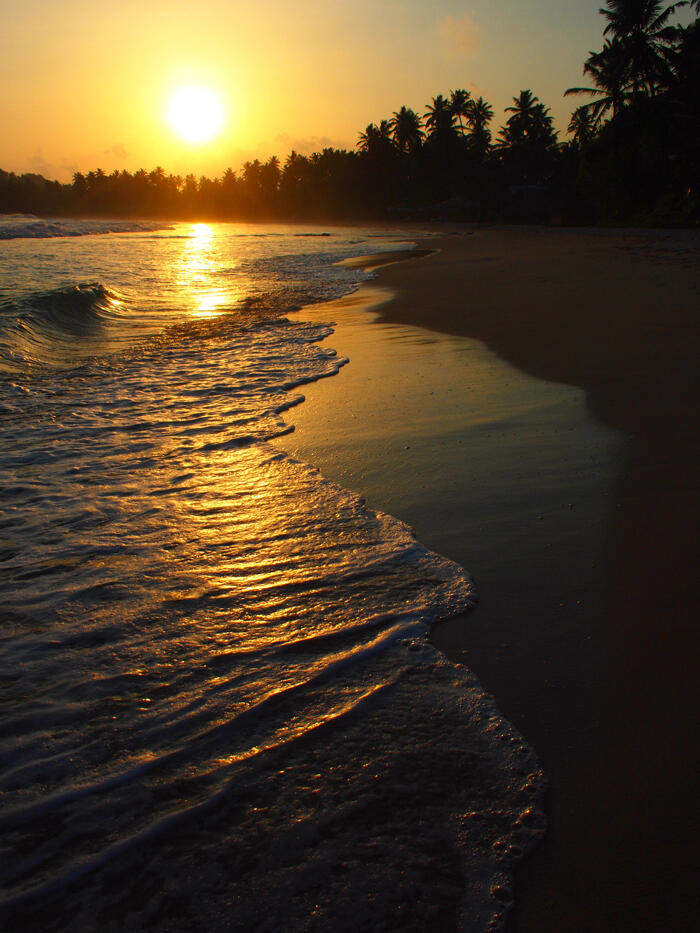 Don't you just want to EAT THIS PICTURE UP.
Below are pictures taken the next day as we continued our relaxed meandering around the beach.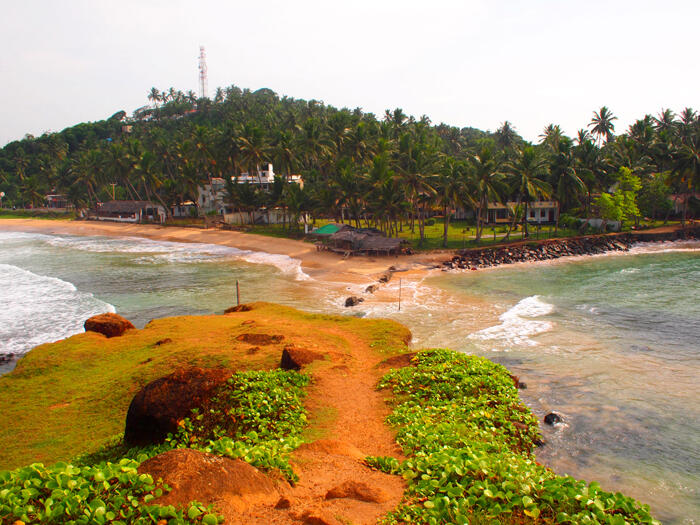 You can see Palm Villa, where we stayed, sitting on its own little corner of the country.
How priceless.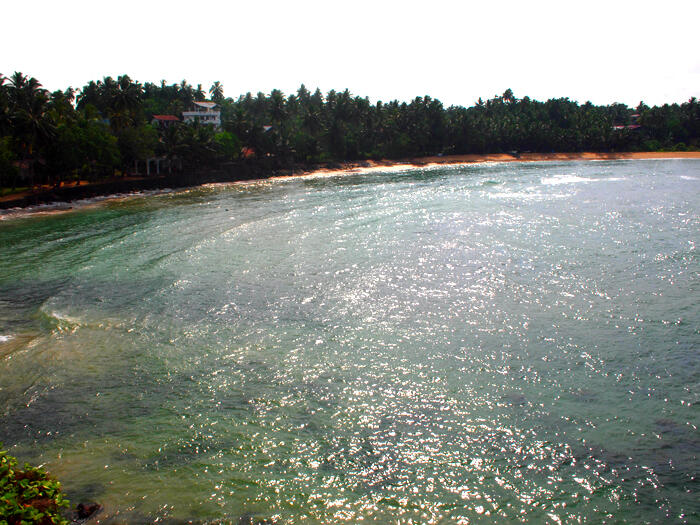 Again… there seems to be noone, just us!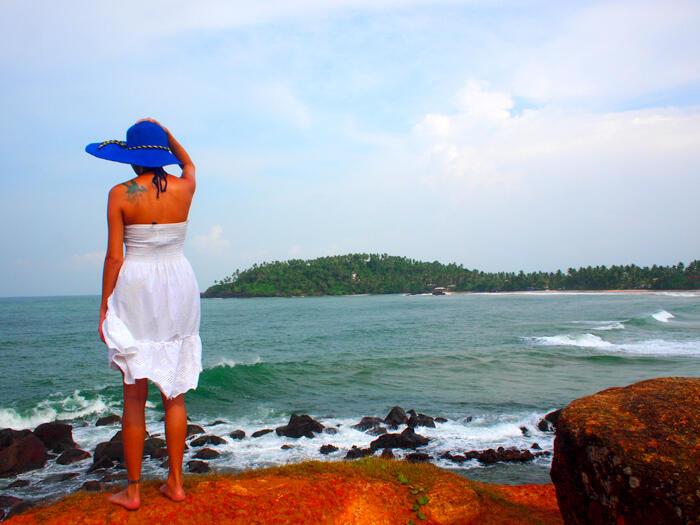 Holding on to my hat so i don't lose it to the wind!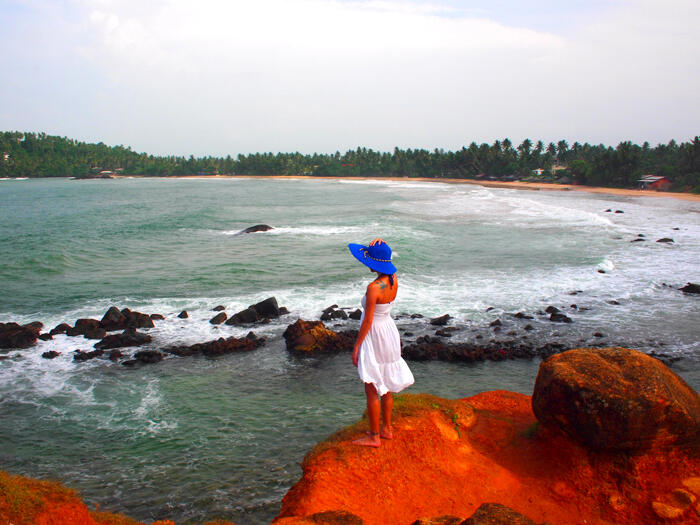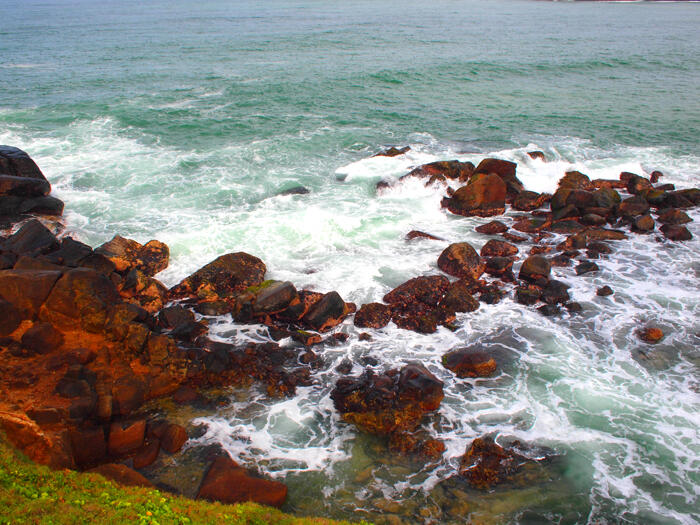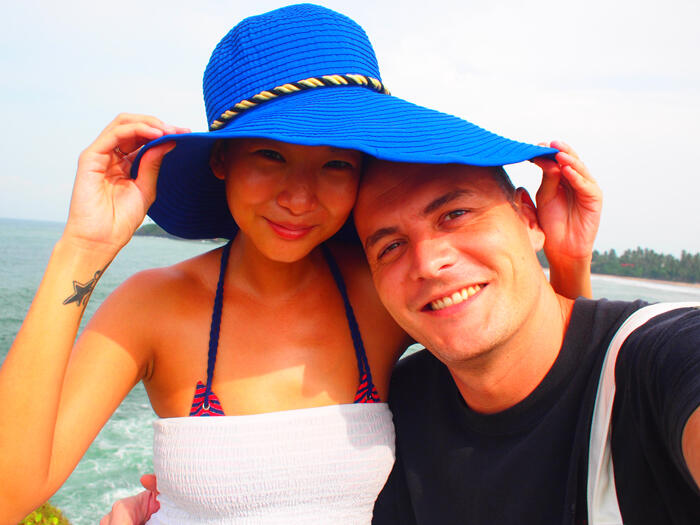 Us <3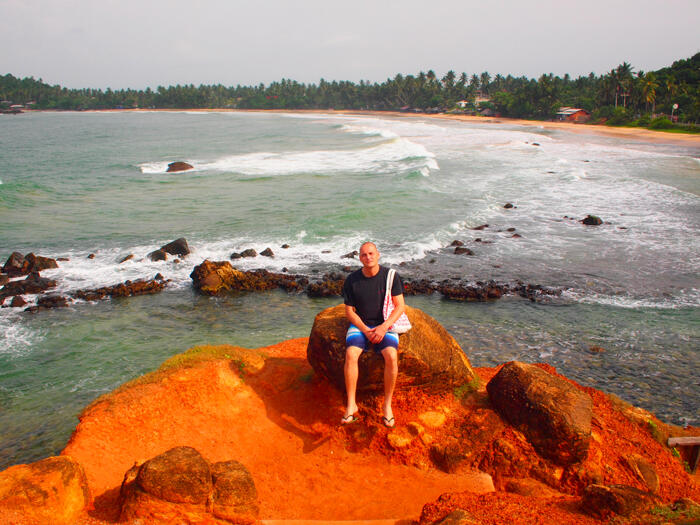 Clem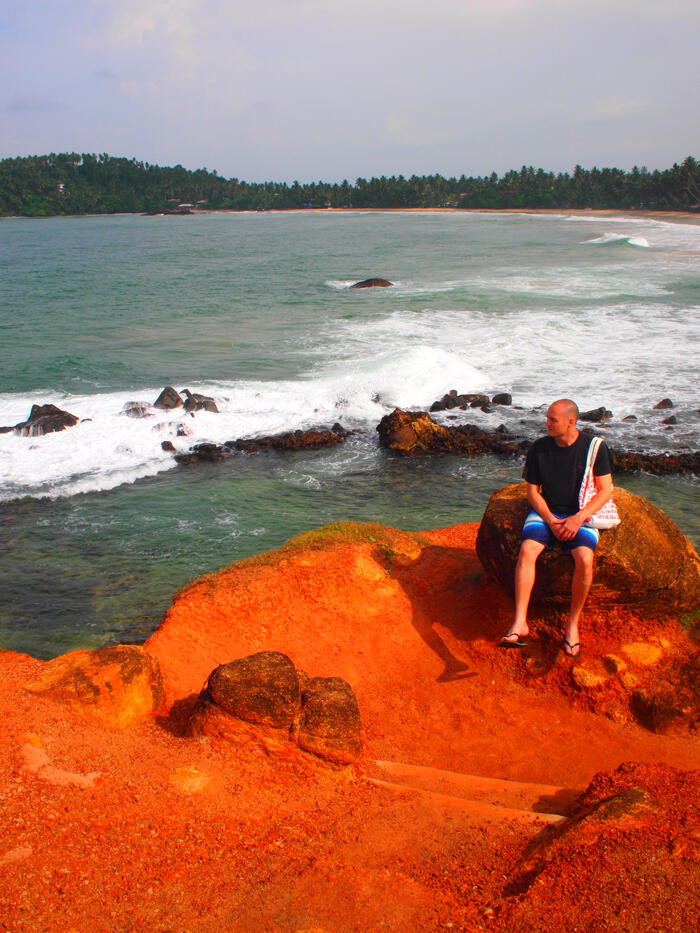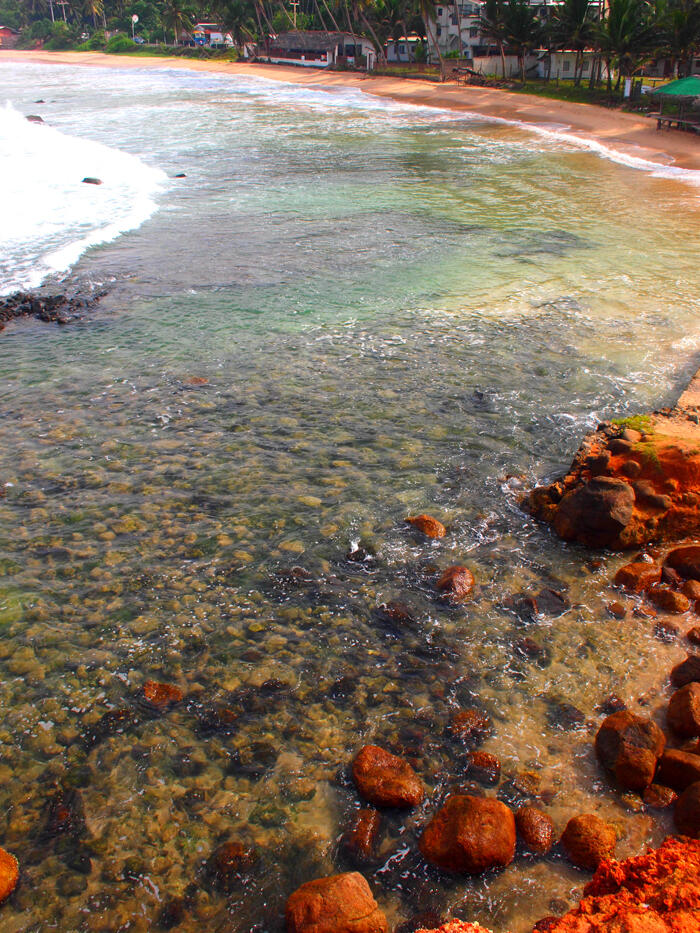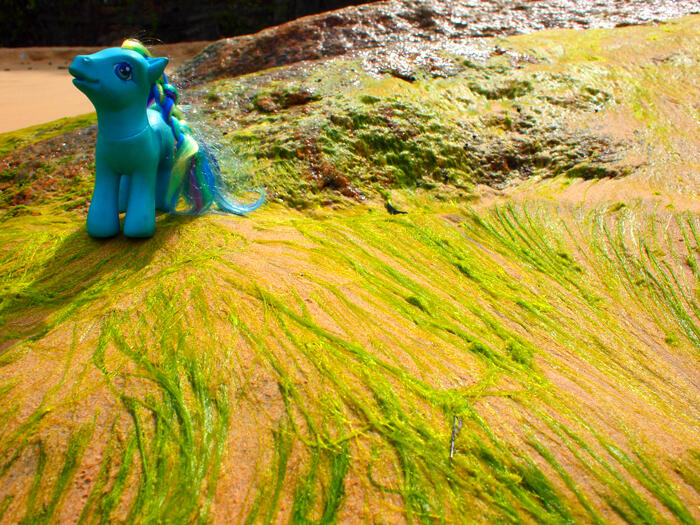 Pony. Hah. What you think i didn't bring any?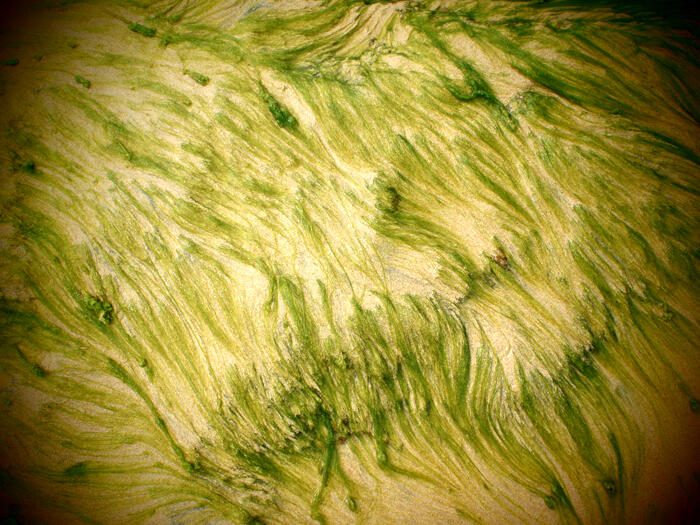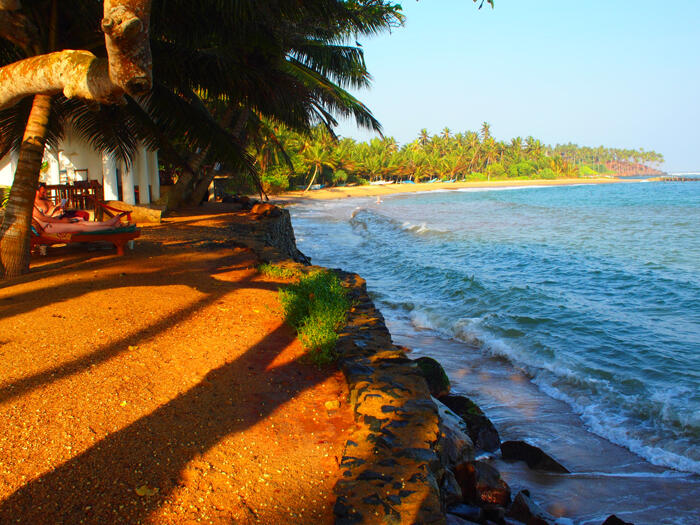 We stayed at one of the recommended places by the Lonely Planet, and it turned out to be owned by a French-speaking man who decorated the place himself. He was very nice and friendly to us too, so i'd totally recommend it if you ever went there!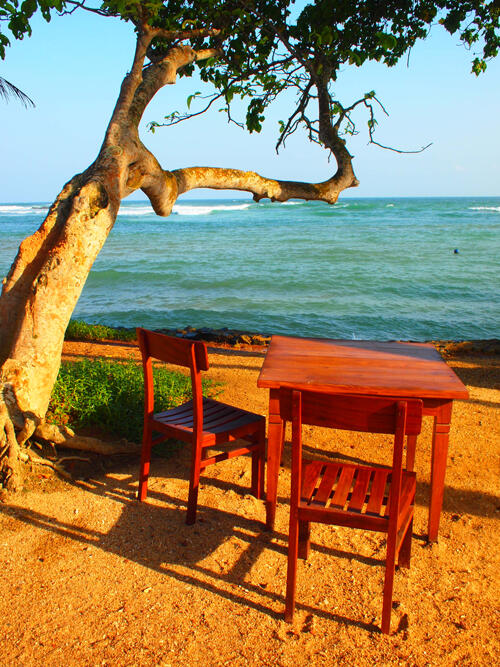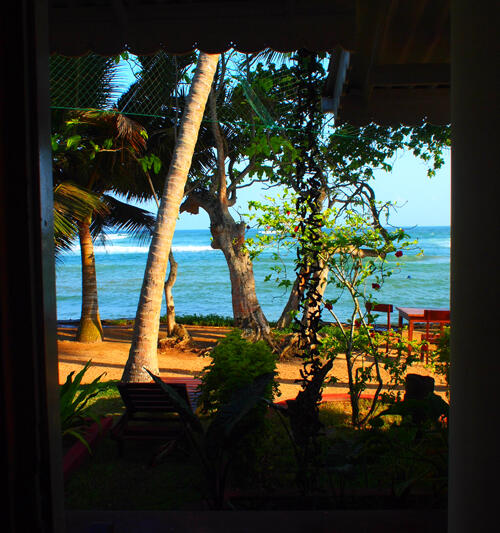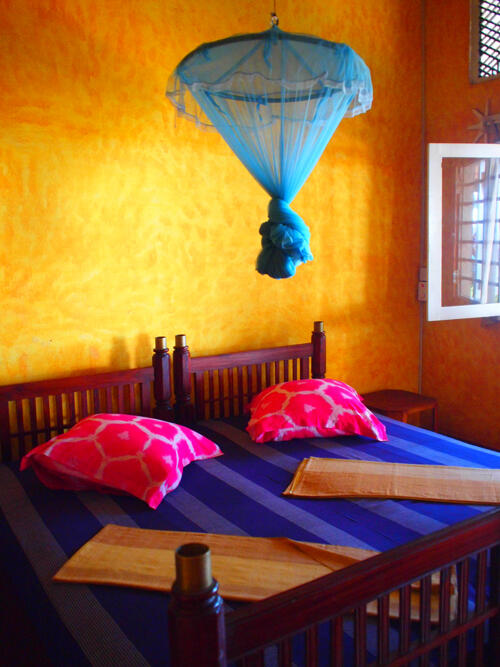 The rooms were basic but extremely bright and cheerful, i loved it!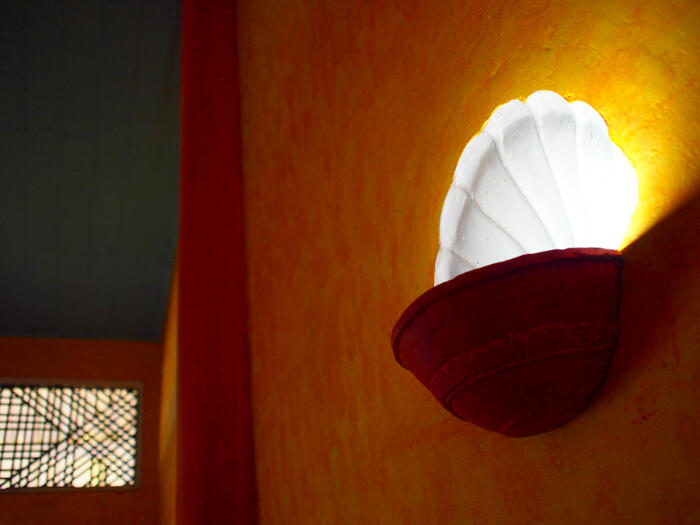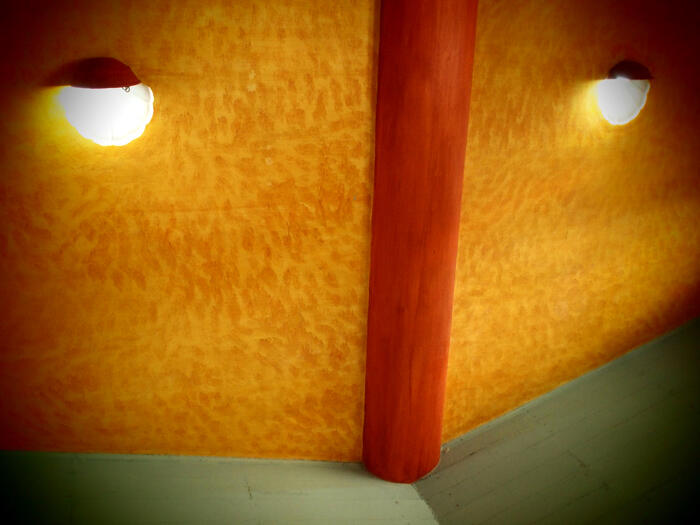 When turned upside down, the wall of the room looks like a happy face!
We stayed at www.palmvillamirissa.com