Do you remember the picture of THIS SCARF i posted on my blog after i went to H&M for their SS13 media preview? Well even if you don't, *i* remember it. It's kind of evil because we're allowed to touch and see what's going to come out, but not buy anything yet. I was told they'll release the collection some time end January, and i liked the scarf so bloody much i dragged Clem into the store with me (i NEVER make him suffer cos he hates shopping) so i could just LOOK for it and buy it. I took ages to go through the whole store with poor Clem standing in the middle of some empty space. After making sure that the scarf just wasn't released yet, i caught sight of Clem sleeping standing up with people milling all around him!
He is so embarrassing.
Anyway the SS collection is out now!!!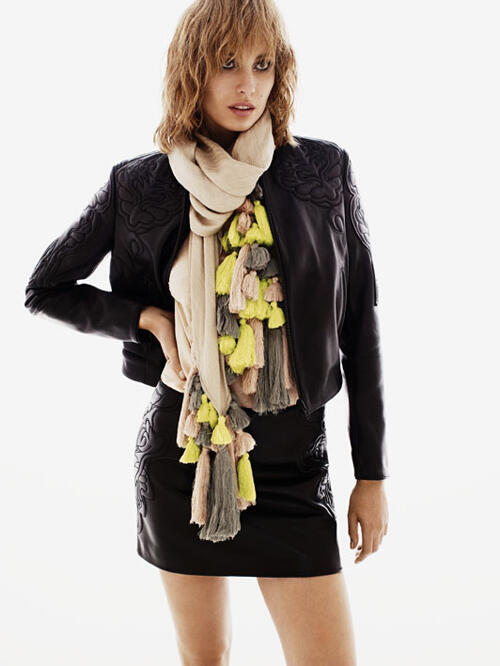 The scarf i'm obsessed about. I'm so lucky cos i asked the H&M PR to keep the scarf for me, and it's now with Sher who is GIVING it to me! AHHHHHHHHH!!! ('tis so easy to buy my heart...)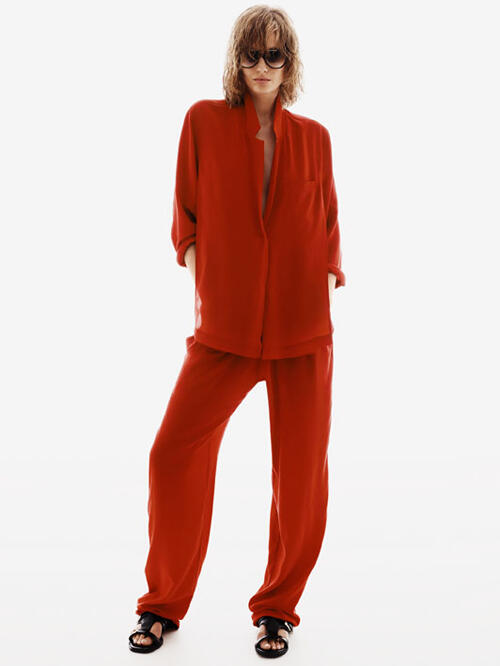 Some of my favourite looks in the SS13 women's collection.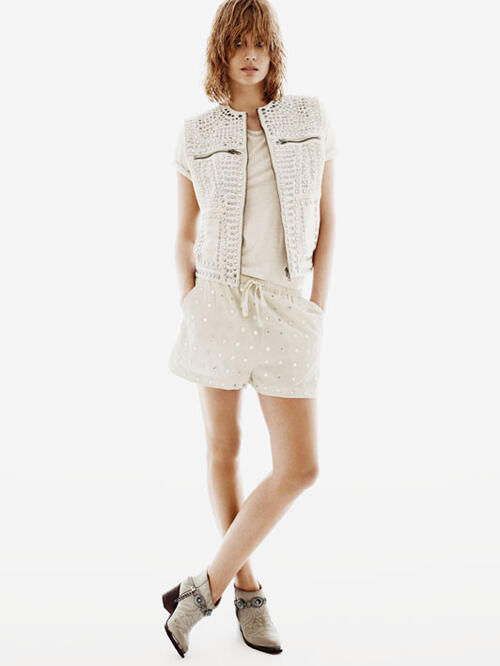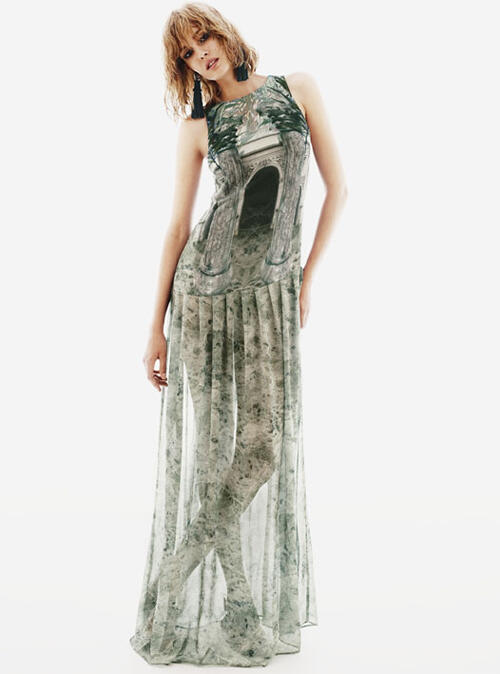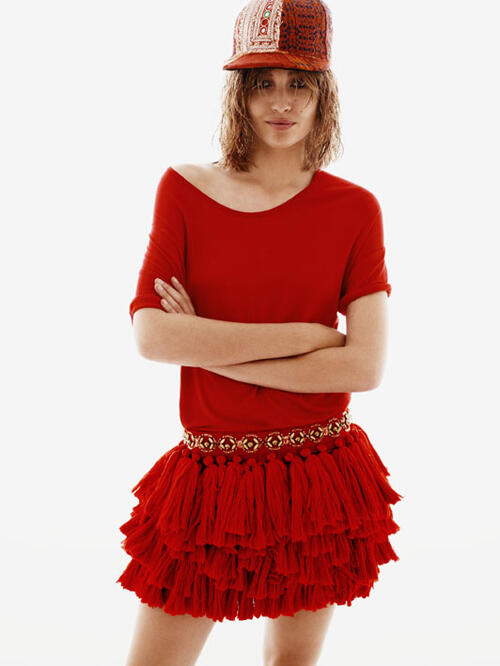 This red tasseled skirt is really amazing in person. (Cos, you know, clothes have souls.)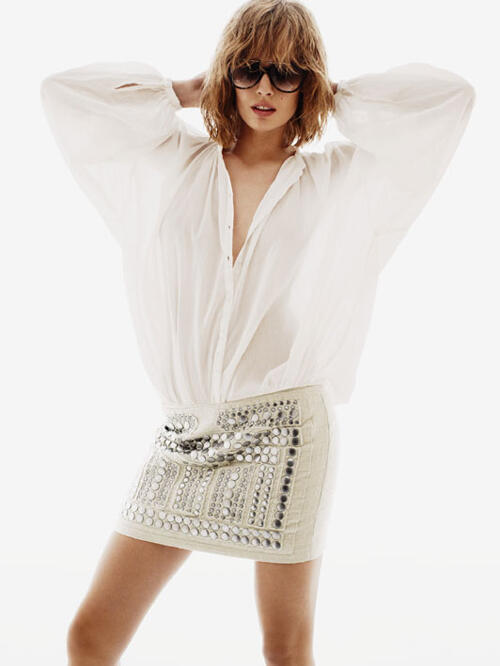 This shirt... AND the skirt... Especially the shirt!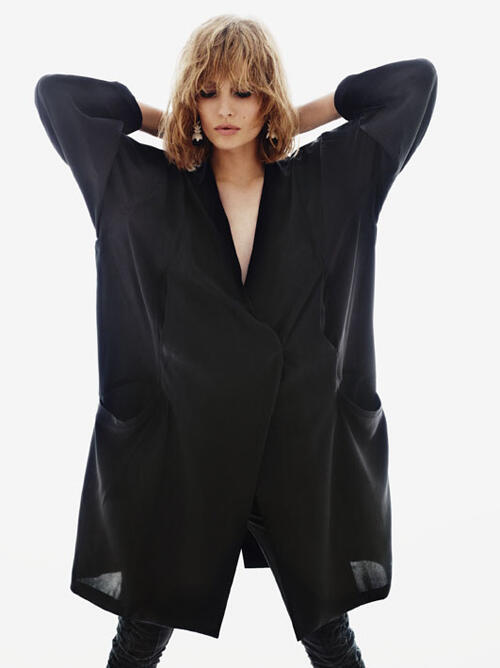 Uhhh ok looking at these pictures make me feel i need to go back there...
Some SS13 men's looks i wouldn't mind would like to see Clem in.
I chose looks that are not 'too gay' as he puts it -_-
Oh well a fairy can dream...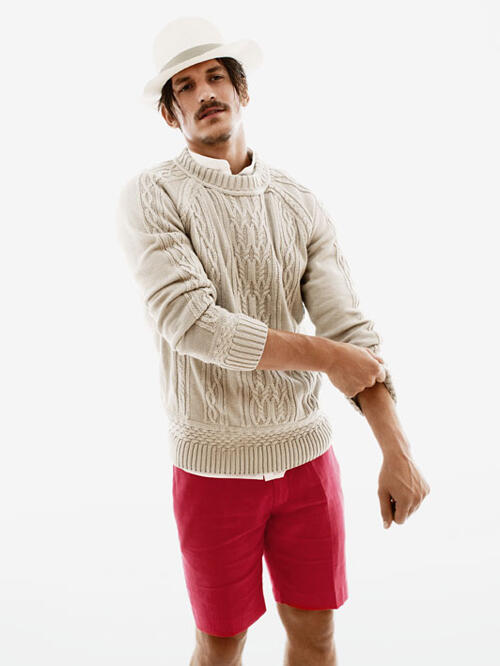 I only JUST managed to get Clem to wear shorts that end at the knee.
Three years. Three years it took me...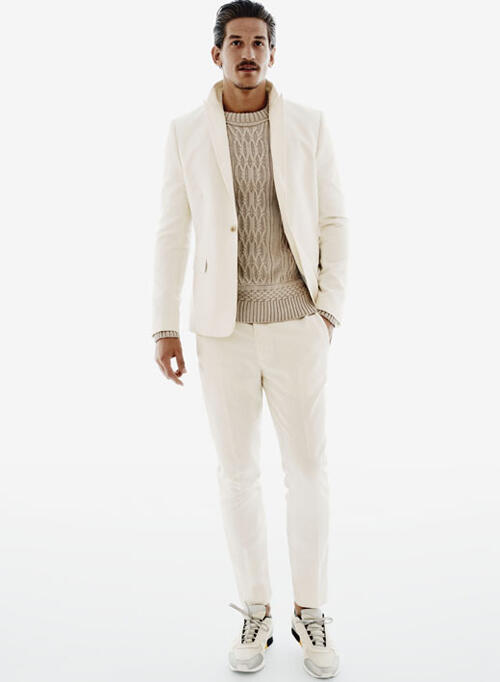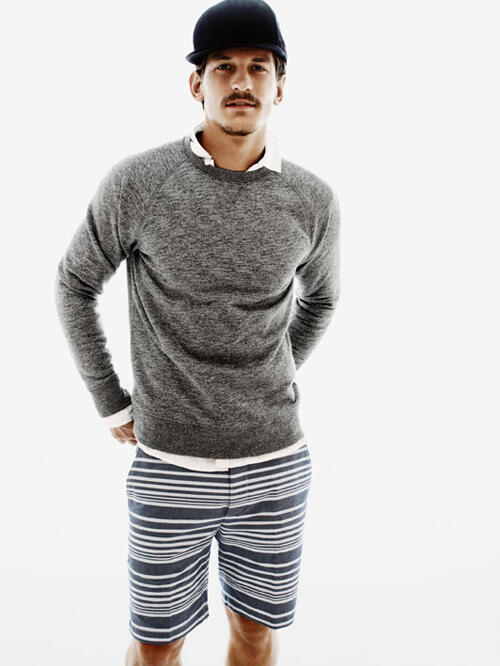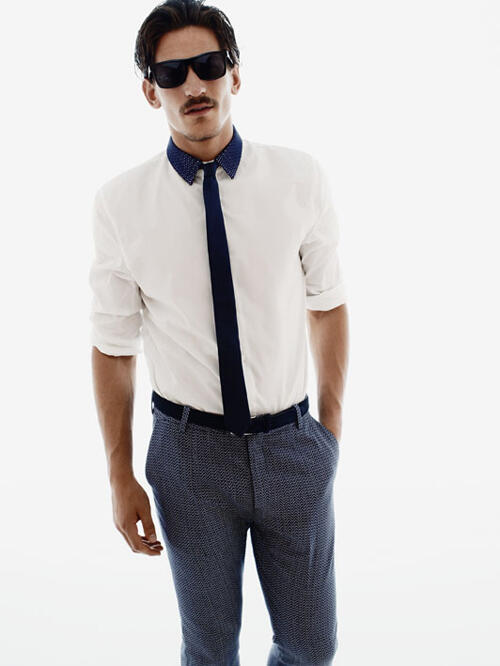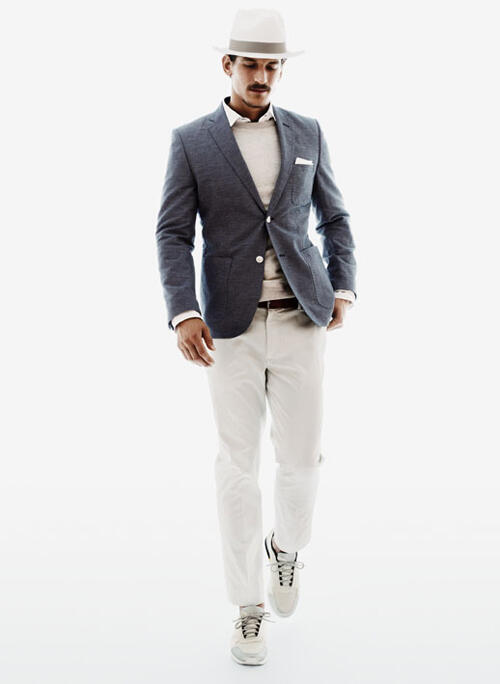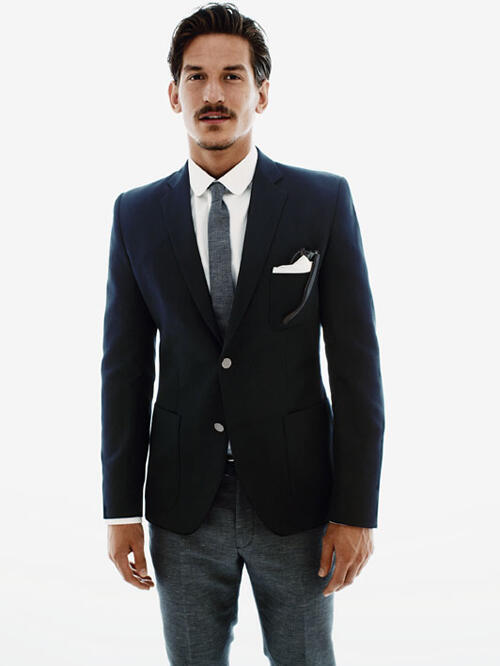 + + + +
As for next month, H&M will be introducing the H&M for Brick Lane Bikes capsule men's collection - capturing the full spirit of modern urban cycling.
"Designed by H&M and tested by Brick Lane Bikes, each piece has all the technical details needed for better cycling, with the versatile city cyclist style that can be worn all day long. From water repellant rider jackets and articulated blazers to vintage-inspired bike jerseys and caps, the 11-piece collection combines fashion with functionality and is made entirely from more sustainable materials as part of H&M's Conscious work.
The collection will be launched in Malaysia on March 7th 2013 and sold exclusively at the H&M Lot 10 store."