/// SOLD ///
So that day has come when i finally have to sell her… (i feel quite sad okay!!)
I bought my blue Suzuki Swift in July 2008 and it's such a wonderful ZIPPY car!
The reason i bought it is cos it's rated highest in terms of safety in the small car category,
and it wasn't too expensive as well – i bought her for RM73,000 including tinting (you gotta have v-cool in this weather of ours).
Just a month ago, i bought myself a Z3… so i'll have to let go of the first car i've ever bought.
I don't know if you get what i mean… but your first car will ALWAYS be your first car.
I was having a drink with Aps after i had just purchased my Z3,
and she asked, "So, you're gonna sell your Swift?"
And i was like, "… yeah… i'm so sorry to see it go…" and started tearing in the bar.
Aps' mouth was hanging open in shock, "Joyce Wong! Are you CRYING about your old car? You can GIVE ME YOUR NEW CAR okay!"
:p
Okay i've got over the separation anxiety already… hence i'm posting this ad now.
She was just such a GOOD CAR and i'll miss her!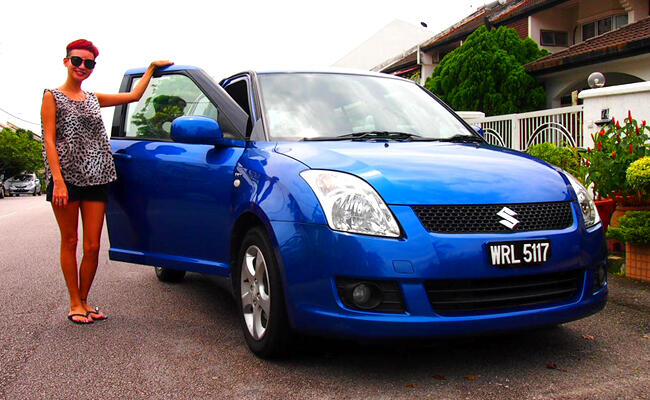 Even her number plate is cool!
I almost got the letters 'WRK' and i was like, "Please no.. no no no not WORK!"
Then i got lucky and got 'WRL' instead.
WORLD!!!!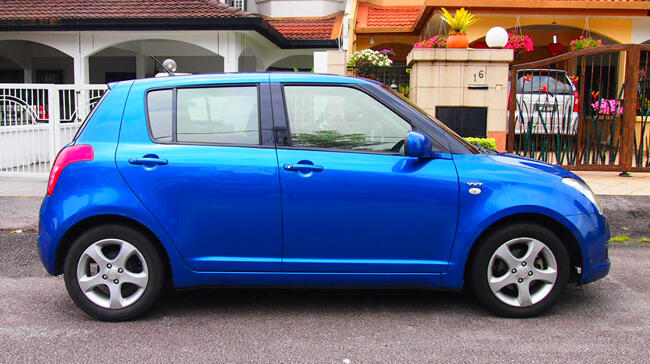 And the best thing about her?
ARE ALL THE STICKERS I'VE BEEN COLLECTING THERE FOR YEARS.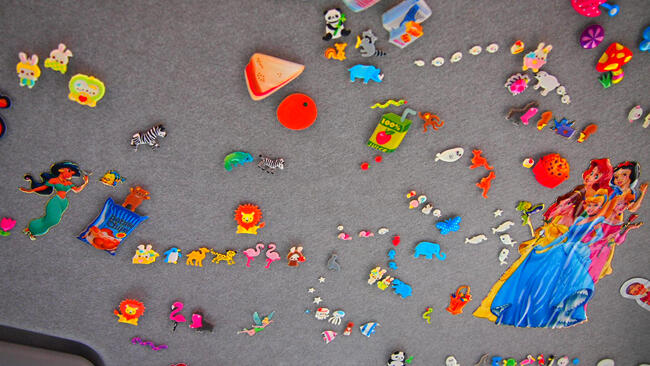 She's got the most awesome sticker collection ever…
I've been adamant that i want to sell her with stickers intact,
cos i'm sure there's someone out there who will appreciate them!
My father, brother and Clem just grin at me when i say it.
Well i'm SERIOUS.
+ + + + + + + + + + + + + + +
Suzuki Swift (A) 1.5
Bought in July 2008
Only 1 female owner
ACCIDENT-FREE
Regularly-serviced and well-maintained
(Record of all car service receipts)
Nice interior with stickers on ceiling! 🙂
Good for happy girls, or mothers with children.
Stickers can be removed with no leftover markings/residue.
Hatchback – Original paint
Multifunction steering
Low mileage 58,000 km
1.5 Power Performance Engine
Clean Interior
2 Air Bags + ABS + B.A System
Smooth engine
Smooth gearbox
Economical fuel consumption
Good transmission and suspension
Everything in great condition
No problems since purchased in 2008
+ + + + + + + + + + + + + + +
Clem read the above and said, "Your stickers are in half the description!"
Well if you ask ME, i think it's a USP!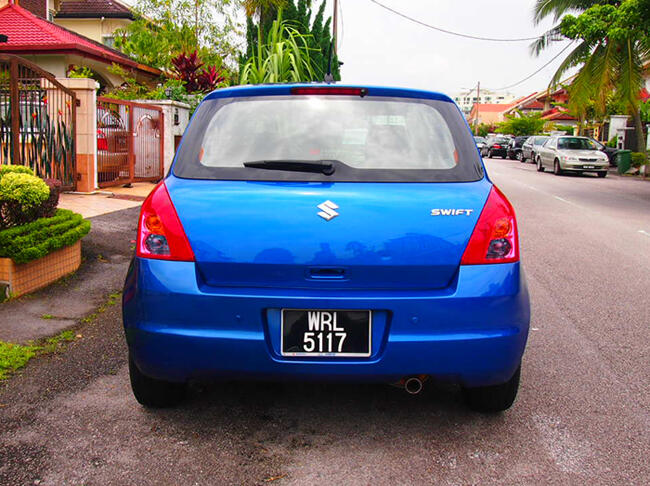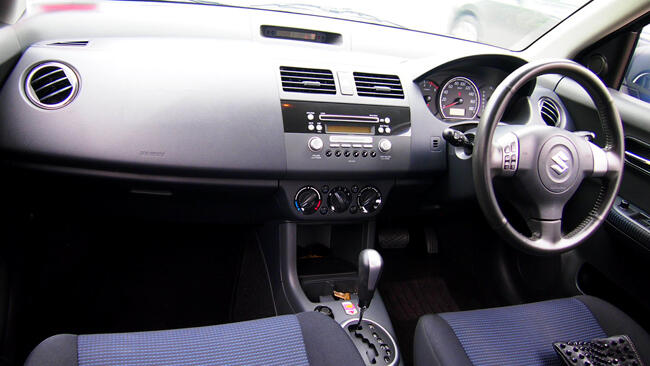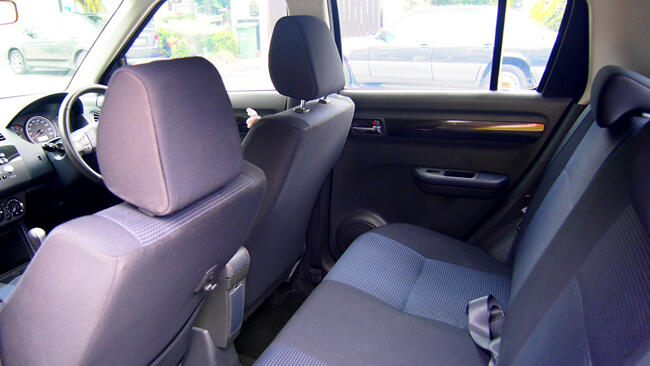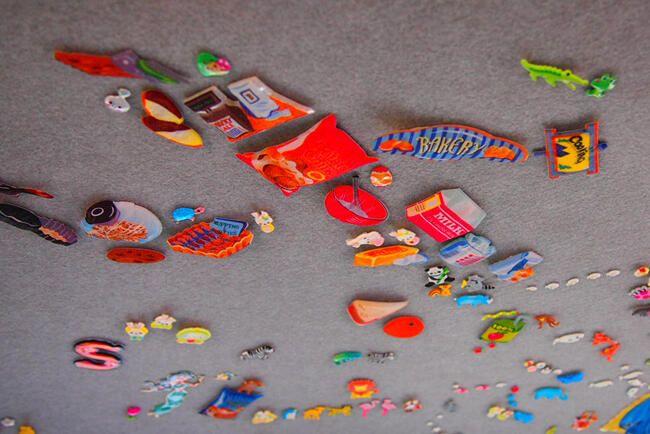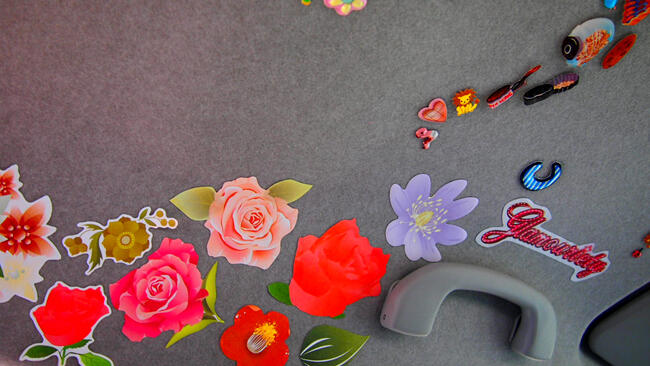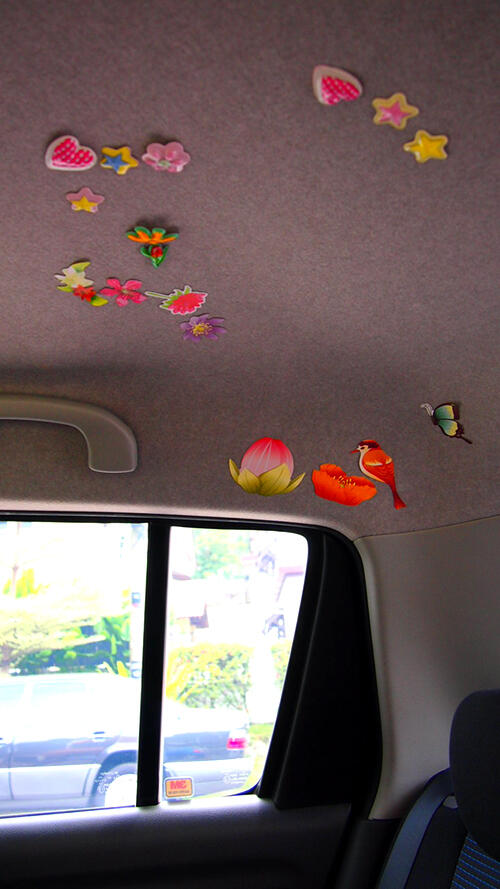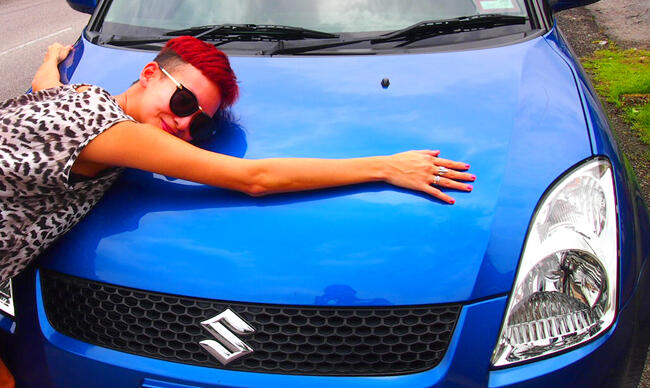 I DO hope i can sell this car to a female who will love it as much as i did!
Selling for: RM48,000
Email: joycethefairy@gmail.com
(i checked the prices on Mudah and for the mileage and year, and i'm quoting slightly lower than average)