I decided that the turkey i do this year should go to my family first, so the plan was to have them over on Christmas Eve, then have friends over on Christmas Day. What transpired was me cooking for 2 days straight. Thanks to that, I even DREAMT that i was running down a hill chasing a turkey, with potatoes rolling behind me which i had to catch too! Chef overdose.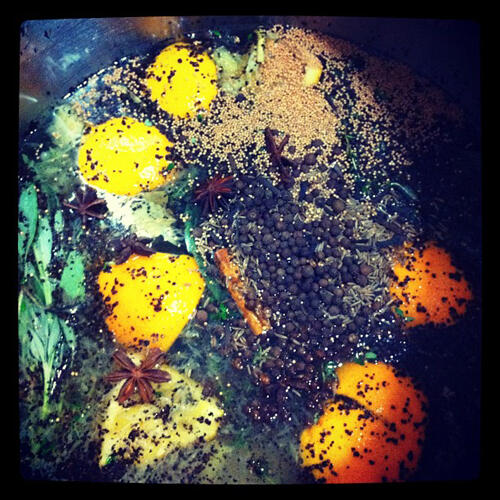 My favourite part about roasting Christmas turkey is brining it! Throwing all the spices, herbs, honey and fruits into water to soak the turkey in for 2 days feels so FESTIVE. Thanks to Nigella for the recipe (same one i used last year).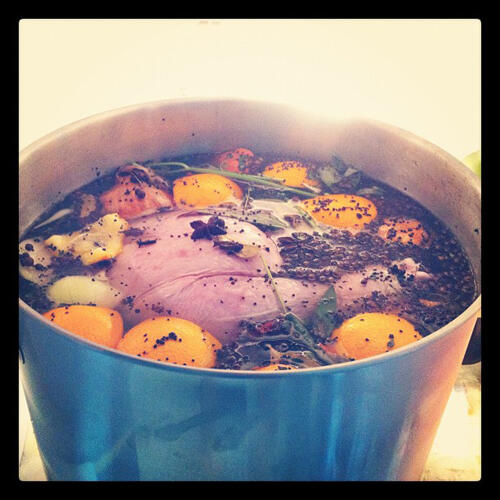 I brined the turkey on Saturday seeing i'd be cooking it on Monday.
On Sunday i went to pick up my new Christmas present from… myself. HEEEEE!!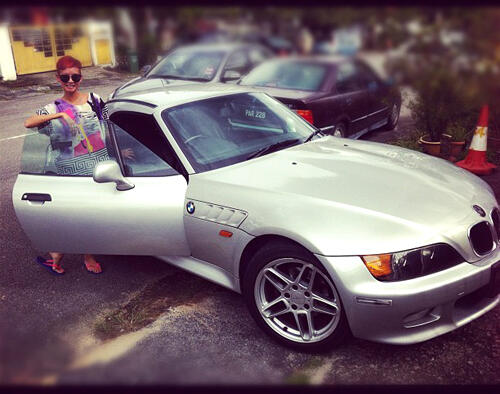 I was toying with the idea of getting a Z3 thanks to Kenny who also got one a few months ago. He totally hantu-ed me on this one. When i told my family that i was 'just looking' online for one, my dad and bro excitedly started surfing as well and even suggested i get an Audi. Erm, looks like i didn't need to lose the plot for myself -_- My mom on the other hand started forwarding me emails of how people in beemers are getting jacked and how i should just stick to my Swift.
I wanted a Z3, but only if it was a hardtop (to put my mother's and my own mind at ease)… it's been my favourite car for years and every time one comes up behind me on the road, i'd let it take over and then follow it from behind while gazing wistfully at it thinking, "One day… maybe…"
AND THAT DAY HAS COME! To be honest, i never thought i'd buy one… like if i were to rate my own chances, i would have said the possibility of me getting one would have been 3/10. But now i have it! And when i look at it my heart swells up a little and i think, "Hells yeahhhhh"
So i'm gonna sell off my trusty little Swift soon (okay i'm quite sad about letting go off my first car…) and will blog about selling it when the Z3 is back from the mechanic (changing absorbers).
On Monday, i spent two hours in Maxis to get myself an iPhone5 and hurried home to start cooking Christmas Eve dinner!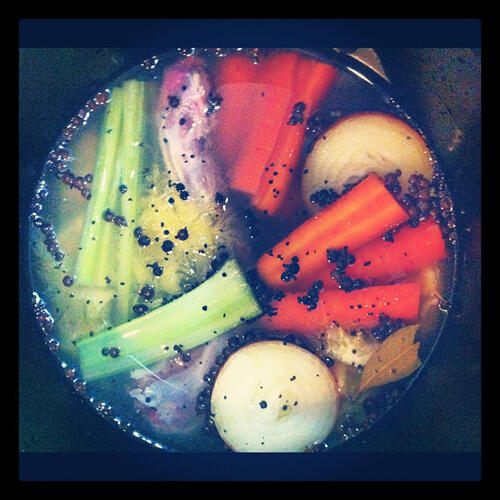 Ingredients for the All Spice Gravy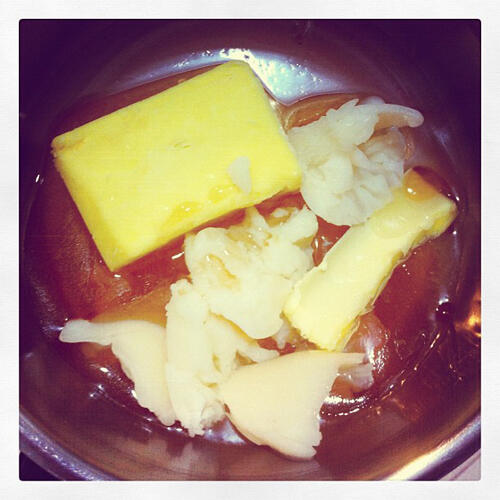 Melted down butter, goose fat and honey to baste the turkey with as it roasts for 2 and a half hours.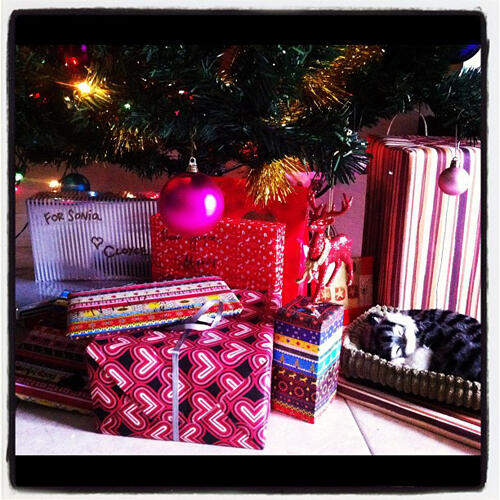 PRESENTSSSSS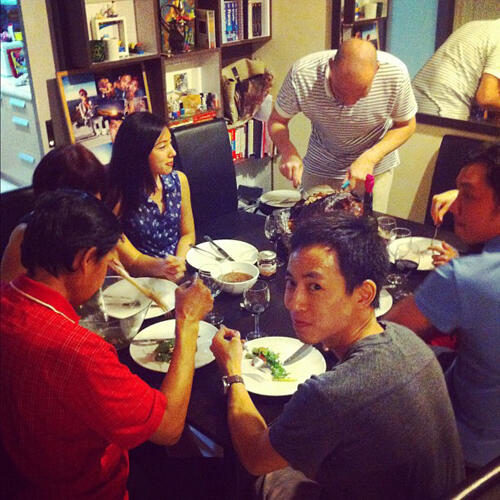 There were eight of us for dinner on Christmas Eve – my parents, Nick & Sonia, Clem and i, and Cammy and Kenny.
Kenny whatsapped me in the morning asking us what we were doing that night and i invited them to join us since they weren't doing anything and the turkey is 5kg so there would be more than enough for everyone. Cammy msged me three hours later asking whether i'm sure they can crash our family dinner and that she was sorry for her husband inviting himself to our house. Hahahahahaaa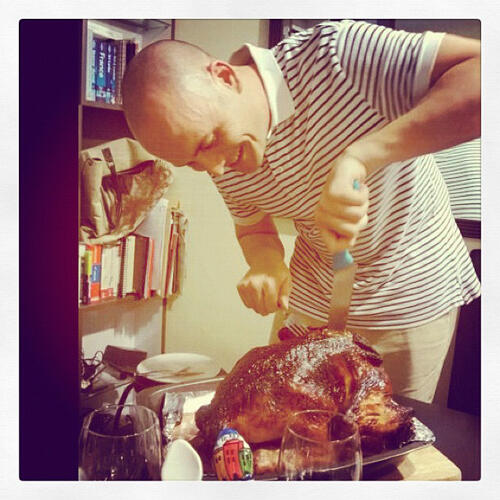 The man and the turkey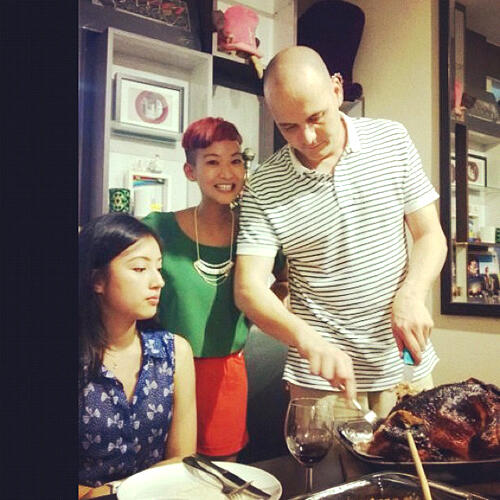 Sonia, me, Clem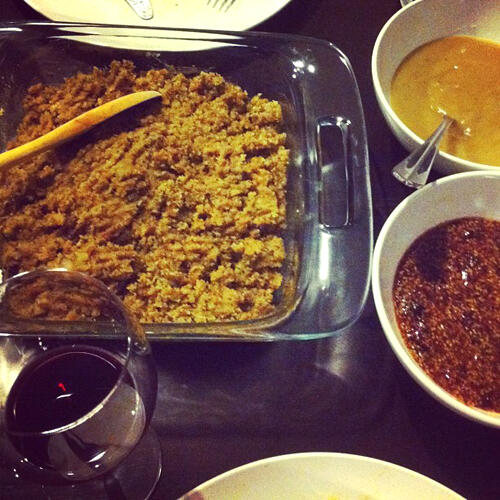 Chestnut stuffing, all spice gravy, cranberry and mustard sauce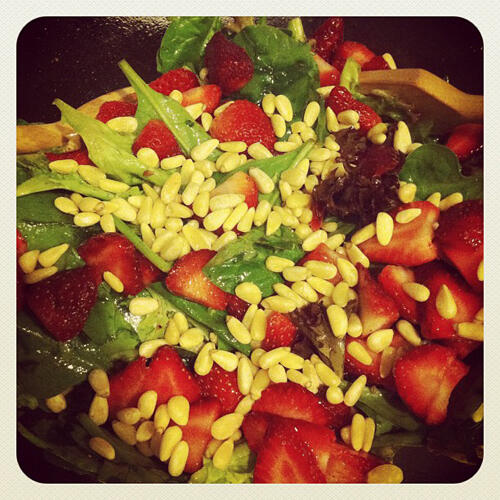 Strawberry + spinach + basil + pine nut salad.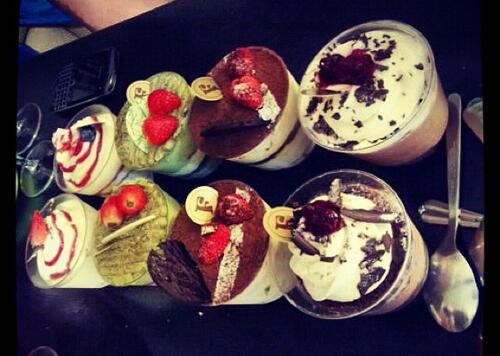 Desserts that the LohLohs brought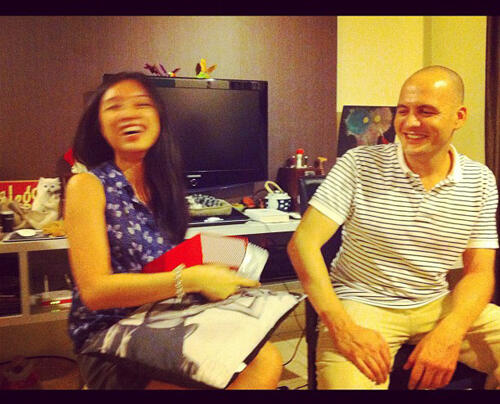 Present time!!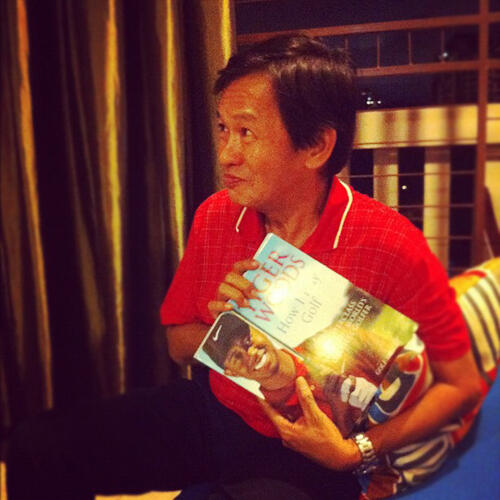 Clem gave my dad a golf book and he was like, "Are you saying i don't know how to play golf?" Kena bang haha.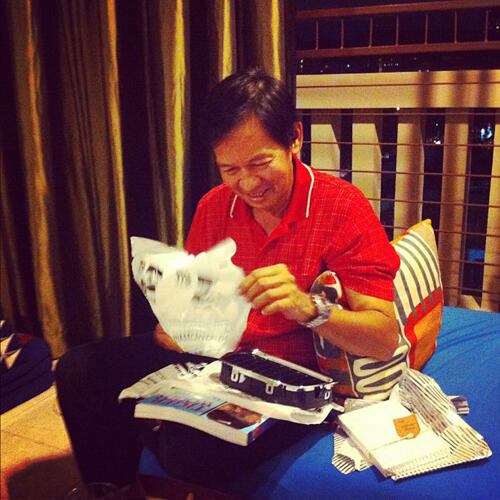 Nick got my dad new grills for his beemer. At first i was like "Grill? i don't get it… he doesn't cook." Duh me -_-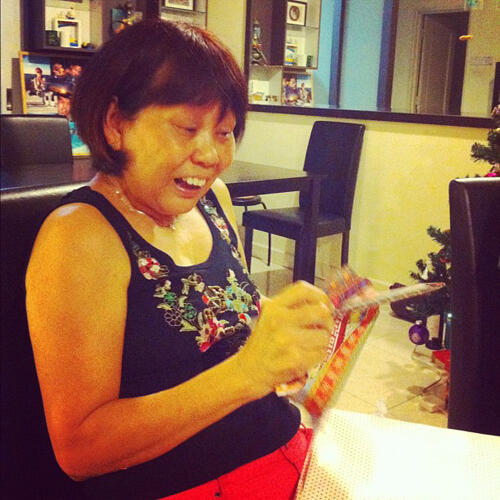 My mom's face when she opened her… iPad mini cover. The iPad itself hasn't arrived yet so Nick and i just had to give her the cover first. XD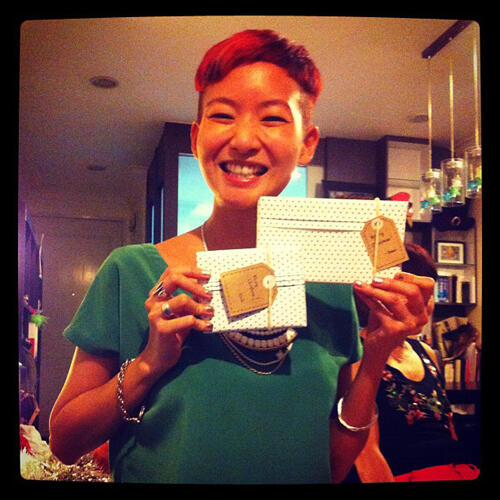 Very nicely-wrapped presents from Sonia and Nick! She admitted they were wrapped in the car but i thought it was a good job!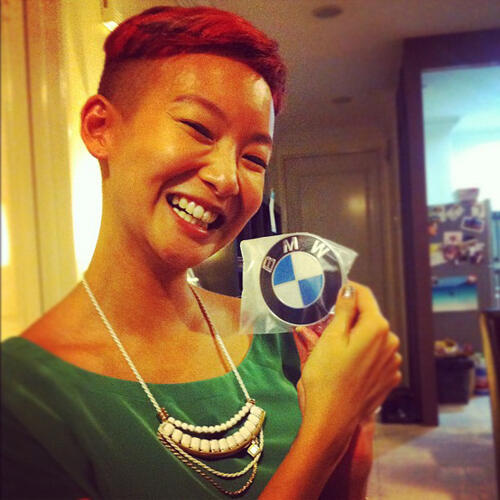 Nick got me a new logo to put on my car! YAY!! And Sonia got me a cover for my new phone yay!! They're so good at this… o_o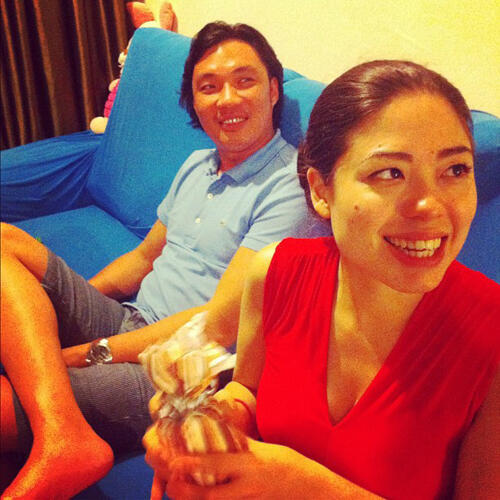 Kenny and Cammy already got their presents from us so we gave them…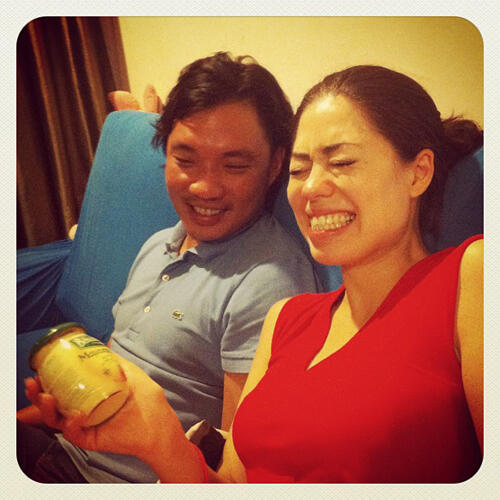 … mayonnaise that Clem brought back from France! Hey… this mayo is like GOLD to us at home okay. It's completely different from the other mayos here (which Clem turns his nose up at and calls fake American shit) and he only managed to bring 3 jars home.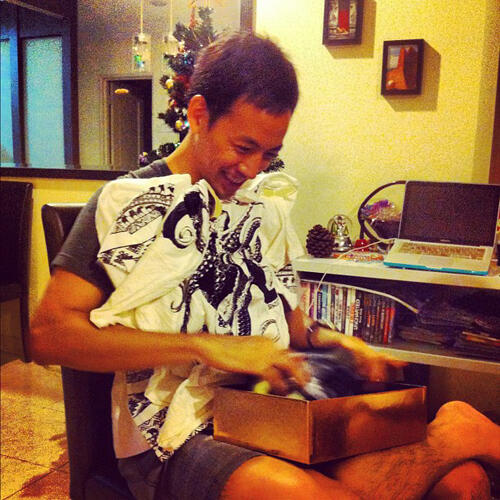 We gave Nick a bunch of clothes from some places i traveled to (Bangkok, Koh Lipe, Brisbane) but never passed to him.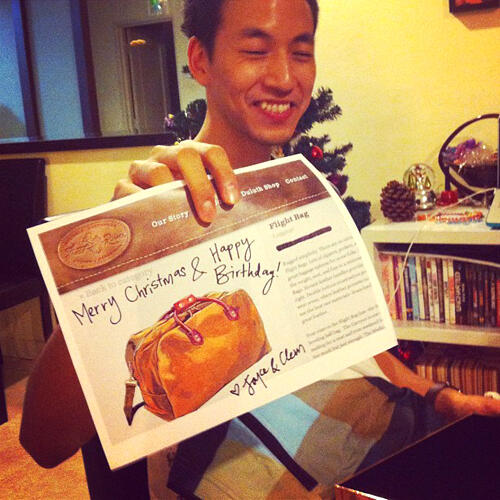 And a new luggage bag! Also hasn't arrived from US yet :p so i had to give a printout first.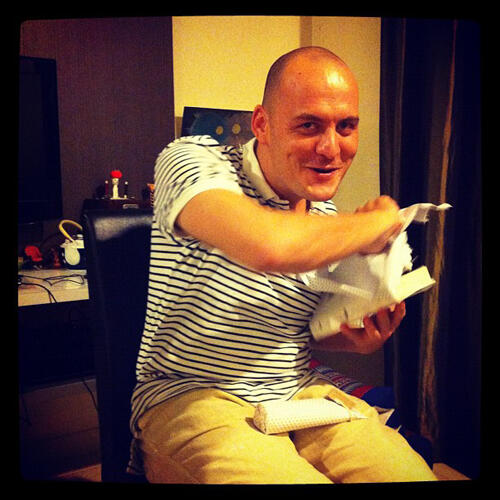 Clem got a book from Nick & Sonia, and my dad gave Kenny and Clem cigars too. They're gonna bust them out on NYE.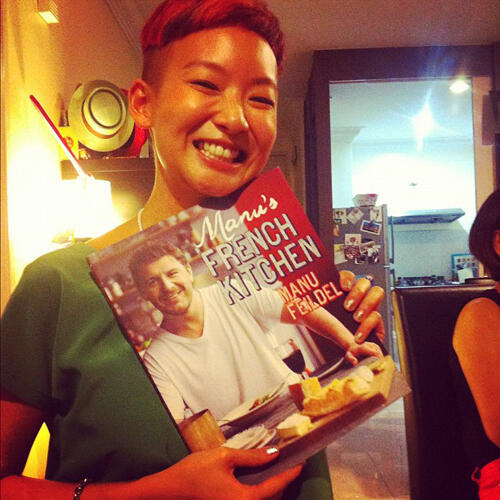 Clem gave me a French cook book which everyone so far has said is really good, and i flipped through it and can't wait to try them out asap. After that he went into the bedroom to prepare 'my real present' and Cammy thought he's gonna jump out in a costume or naked -_- I was like, "Don't be silly! My parents are here!"
In the end, he set up this FREAKING AWESOME LIGHT MACHINE that projects moving lights and planets and mist on the ceiling of the whole room! I wanted this like… two years ago and could never bring to buy it for myself and… he REMEMBERED! Sometimes when you are the most dubious about your partner knowing what presents to buy you, they end up proving they know you better than yourself… <3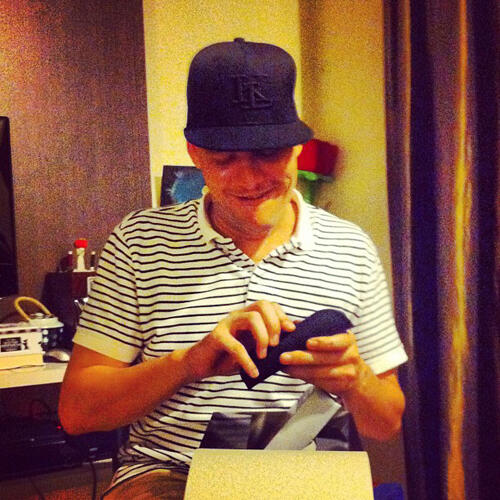 I got Clem Raybans (cos he has the crappiest sunnies and never buys himself a pair…) and a Kartel cap cos he loves Joe Flizzow so much. Haha.