Day Two:
We packed our things to get ready to check out from Villa Bunga Hotel
Went to Made's Warung to grab some brunch
I had a satisfying nasi campur as usual
Clem had a disappointing sandwich and coffee oops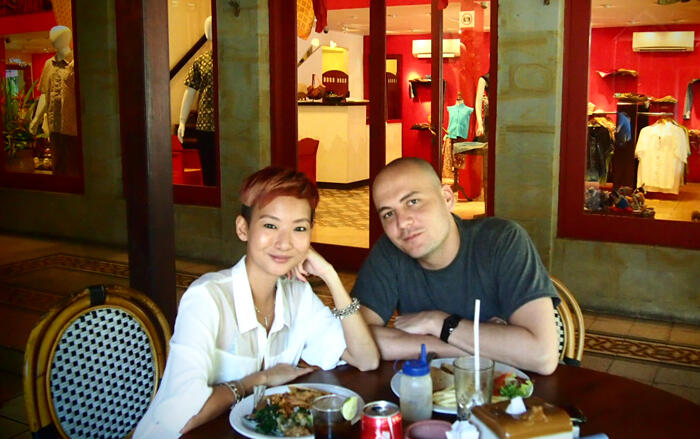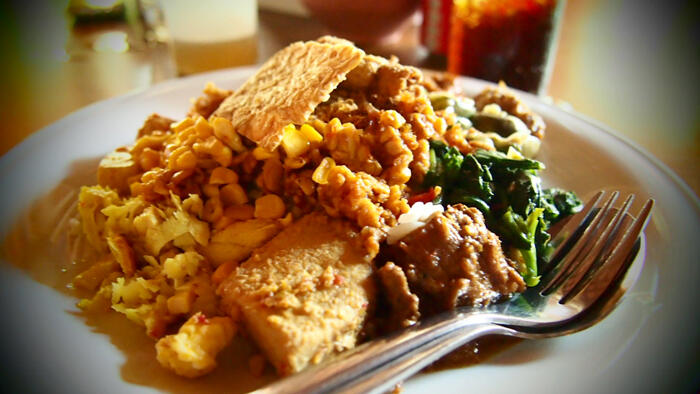 After filling our tummies and stocking up on mushies
we grabbed our bags into the waiting One Eleven van that took us to bvilla+spa.
There are three bvilla establishments in Bali: +pool, +spa, +seaside

bvilla+spa has 13 exclusive 1 to 3-bedroom villas, and a 5-bedroom villa spacious enough for ten people.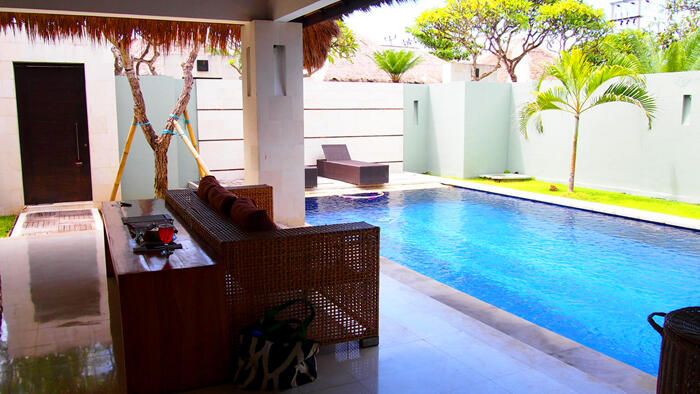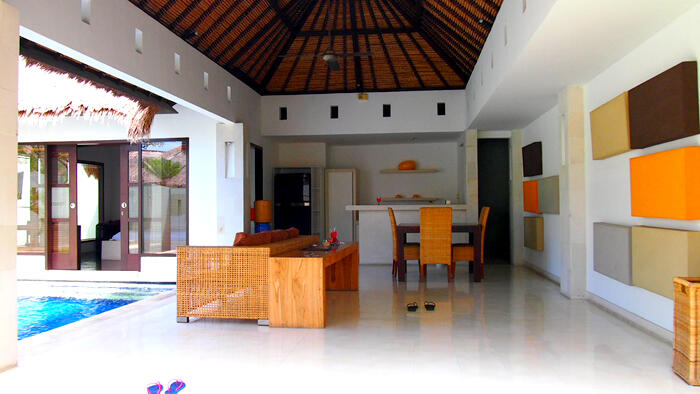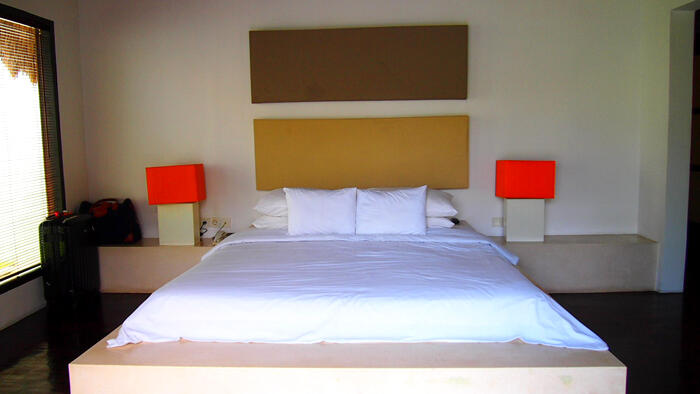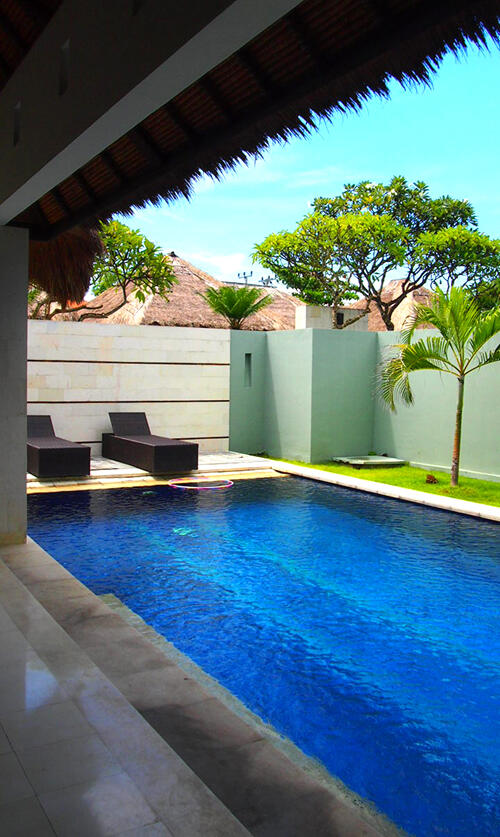 View from living area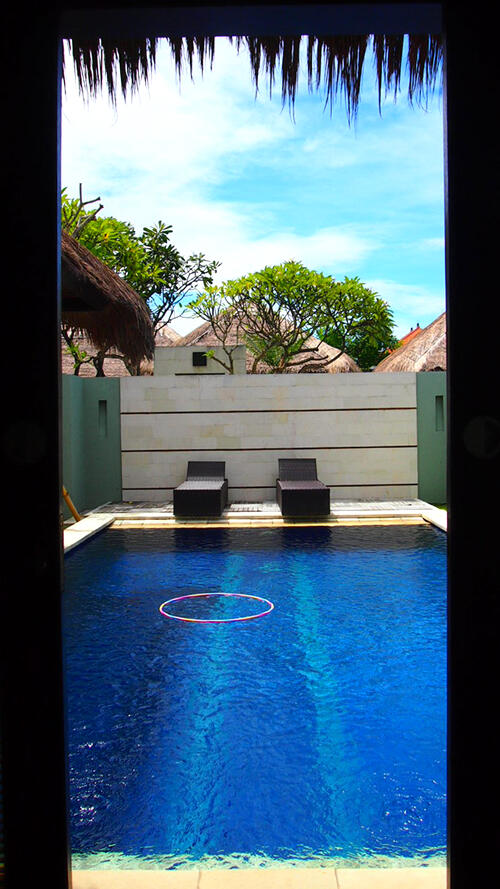 View from bedroom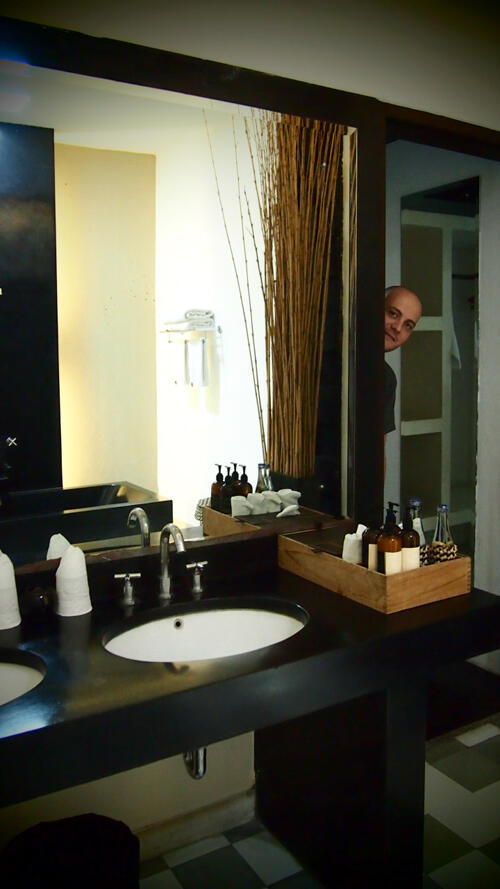 Peeping Clem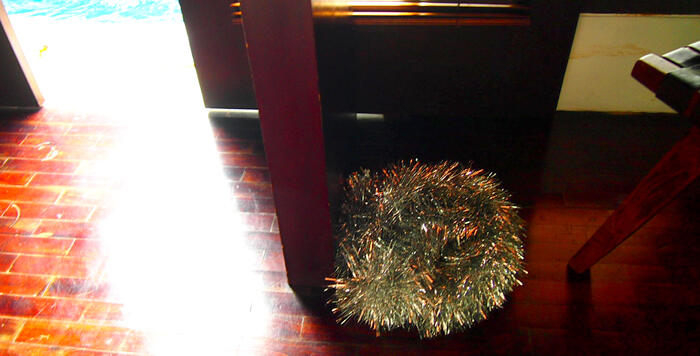 Clem caught sight of the tinsel and went, "DID YOU BRING CHRISTMAS DECORATIONS TO BALI?!"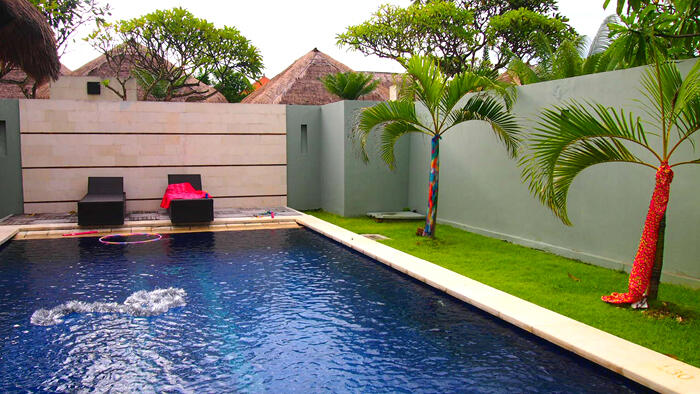 Well why not. They float quite happily there…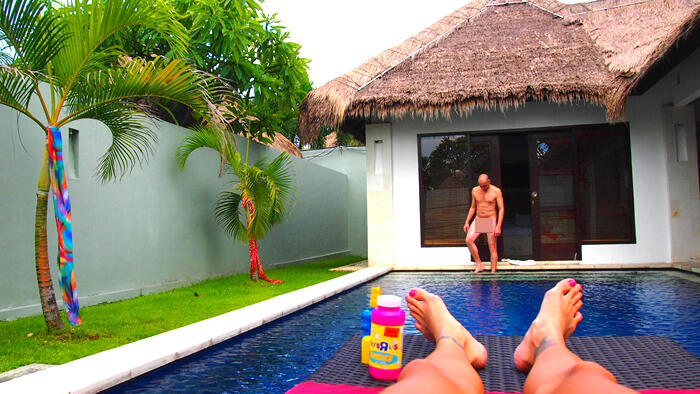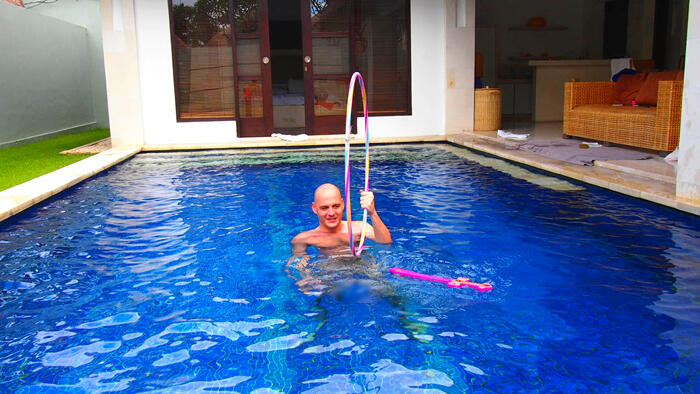 Circus trick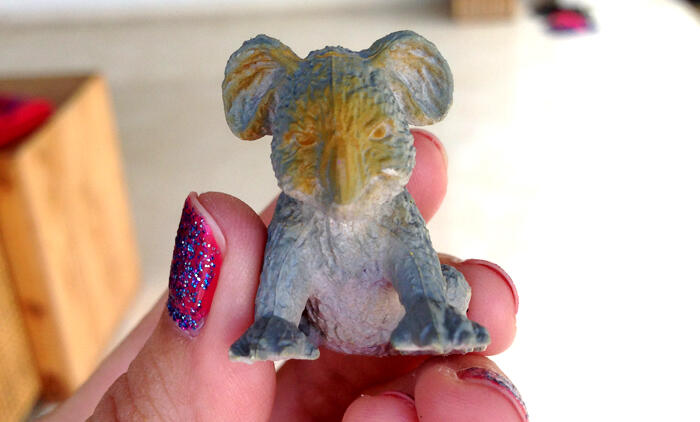 Clem thought it was so funny (huh) to name this UGLY KOALA 'Joyce'. We lost it for awhile (i wish it was lost forever) and Clem walked around the villa calling, "Joyce! Where are you!?"
-_-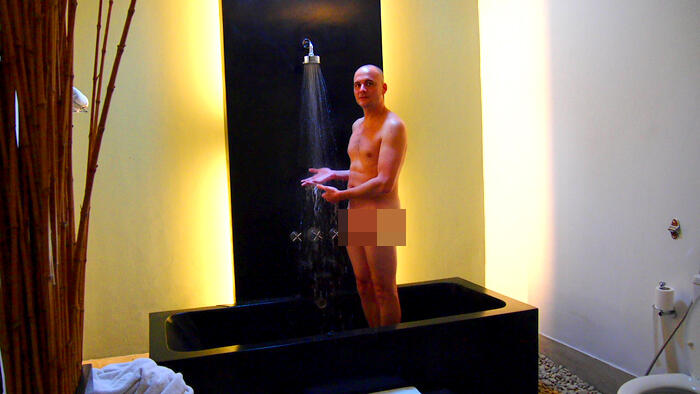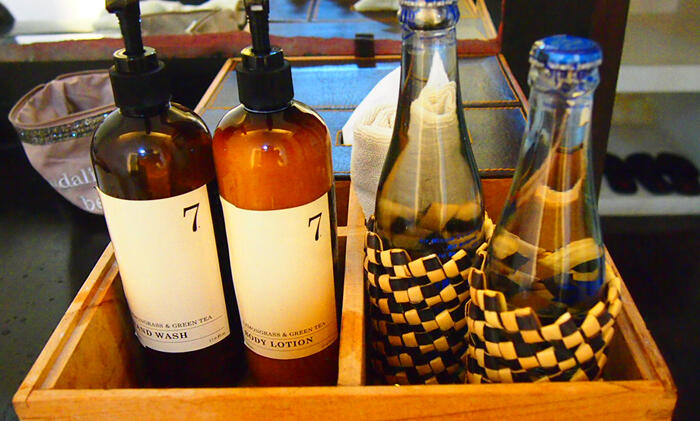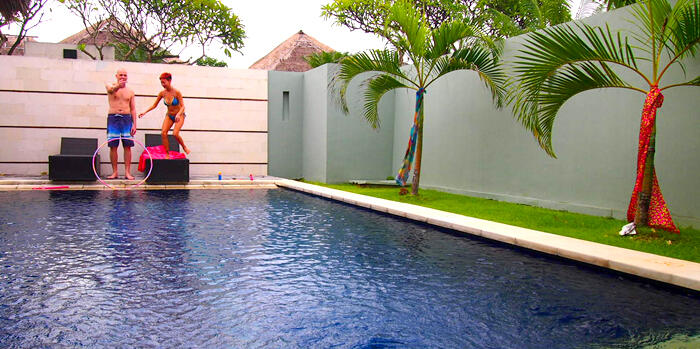 Failed picture attempt. Hey… i had to RUN from the bedroom to across the pool (while quite drunk) in 7 seconds so it's not as easy as you might think!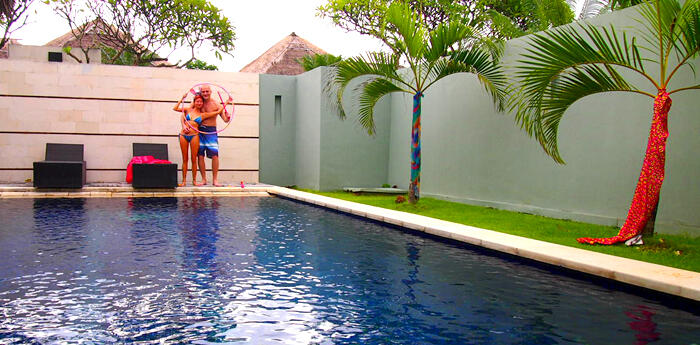 Finally got one.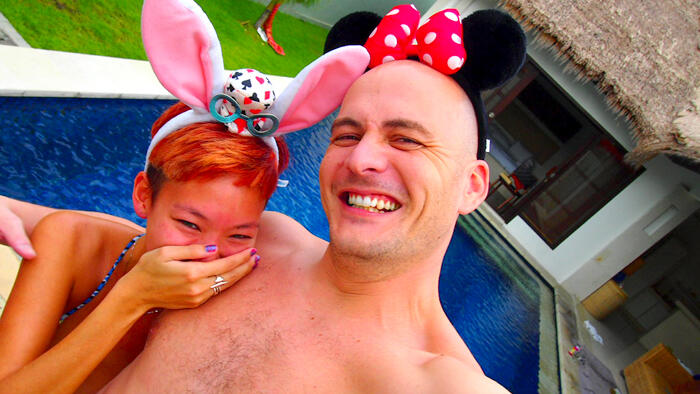 In the end i said we should just hold the camera in front of ourselves like everyone else.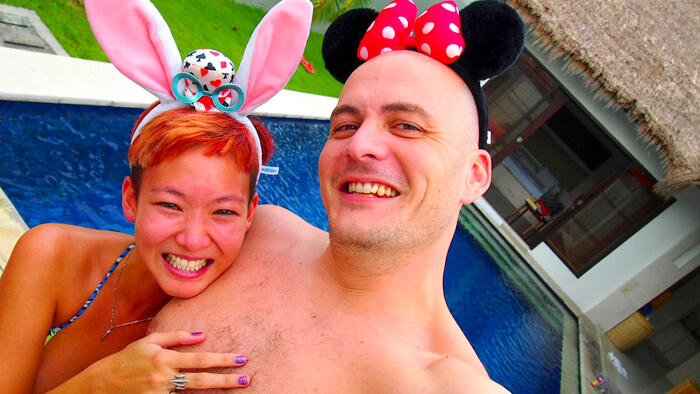 Except that everyone else may not come as… decorated.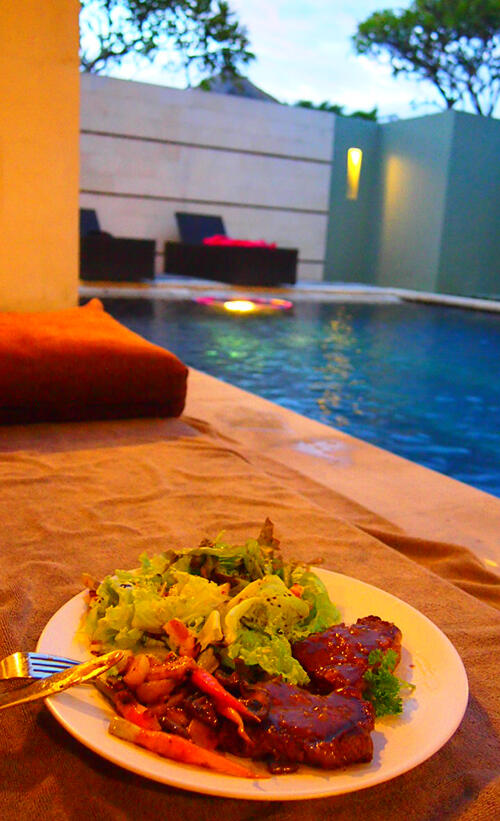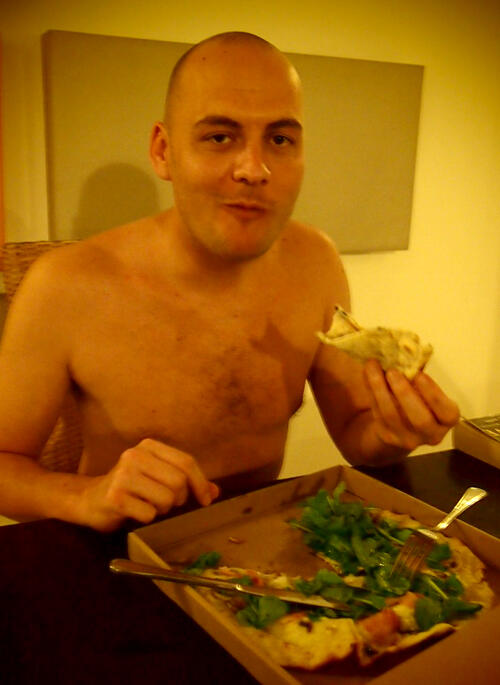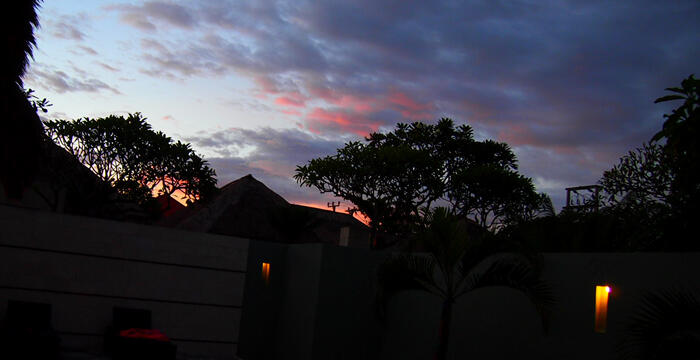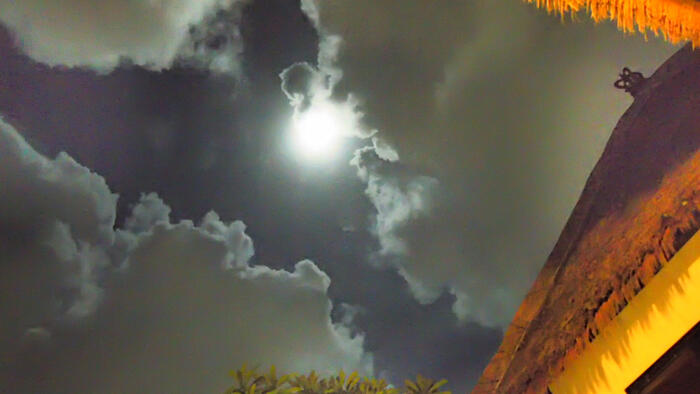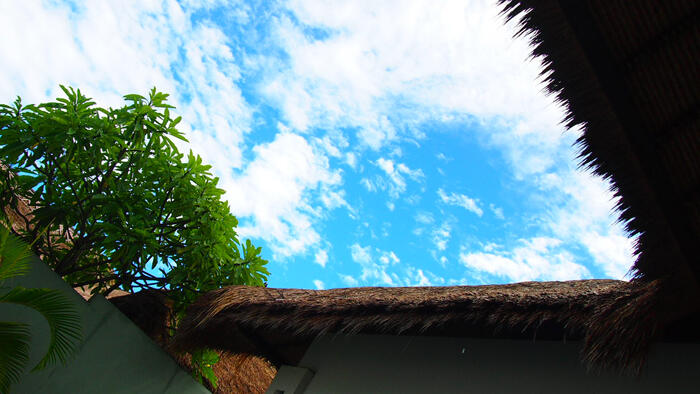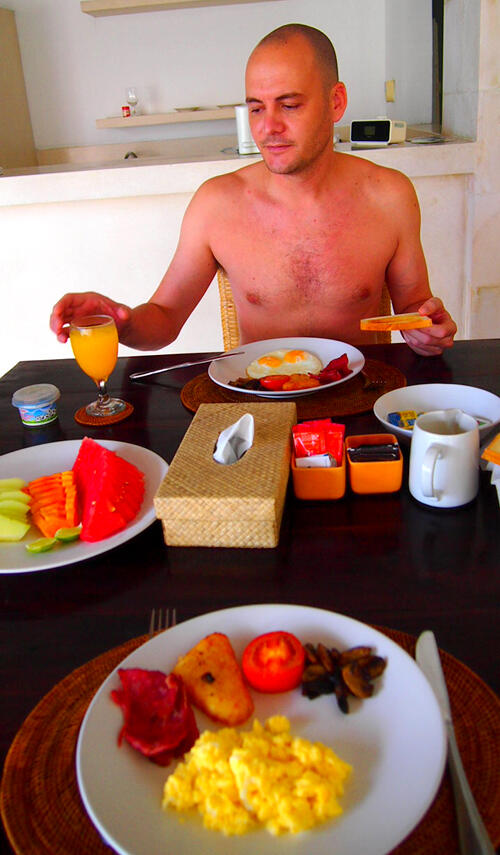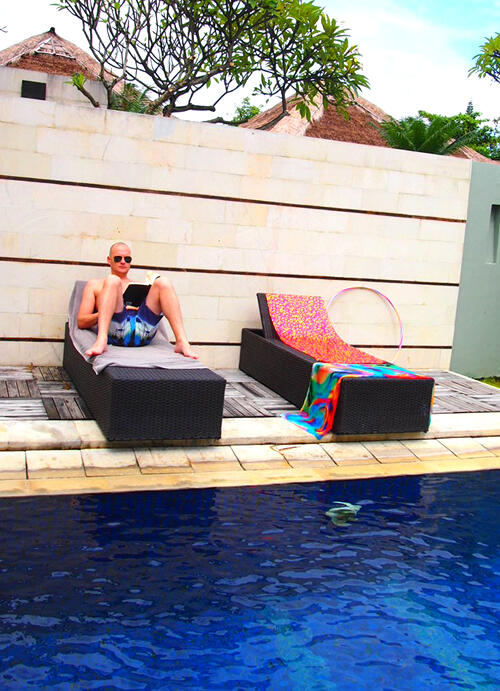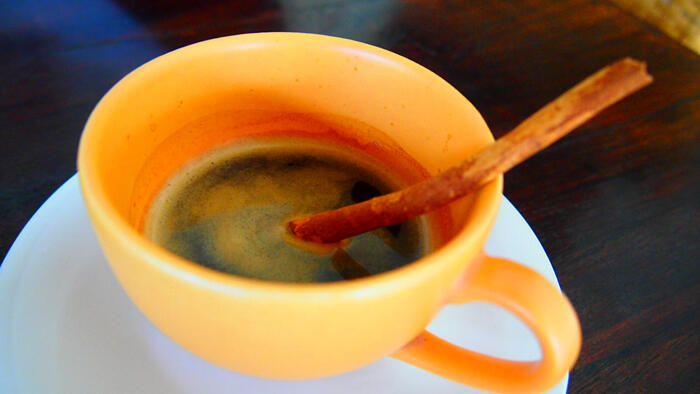 I usually don't indulge in coffee (i don't need it… i go crazy when i have it) but the cinnamon stick that morning SOLD it to me.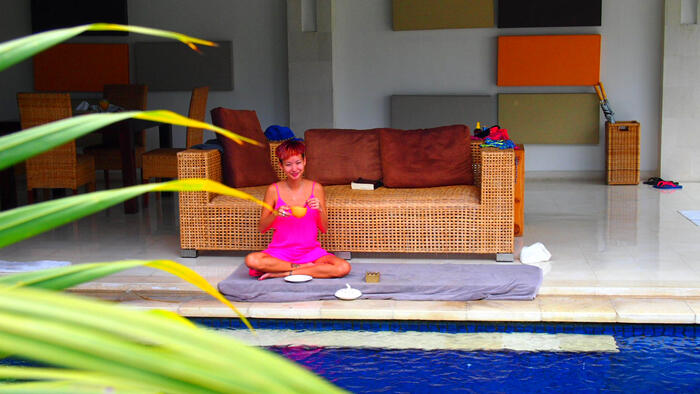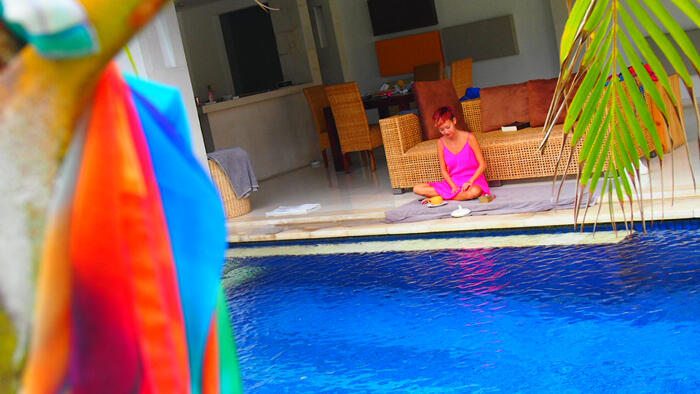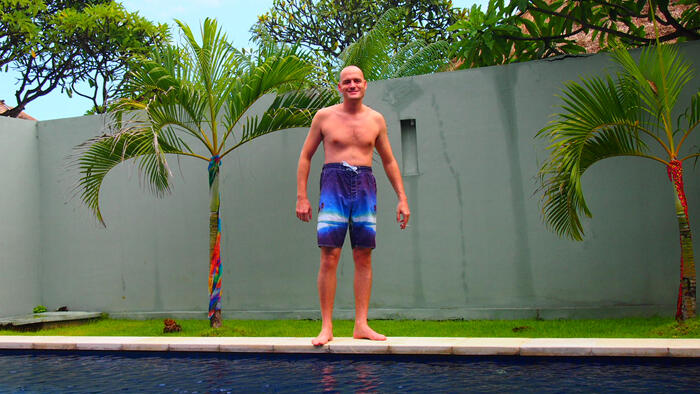 At moments like these i wonder………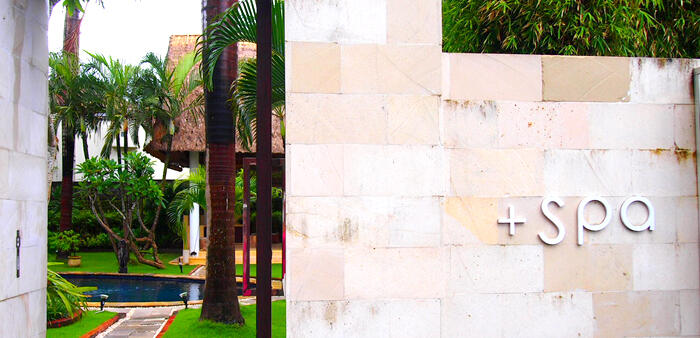 Had a morning massage before we checked out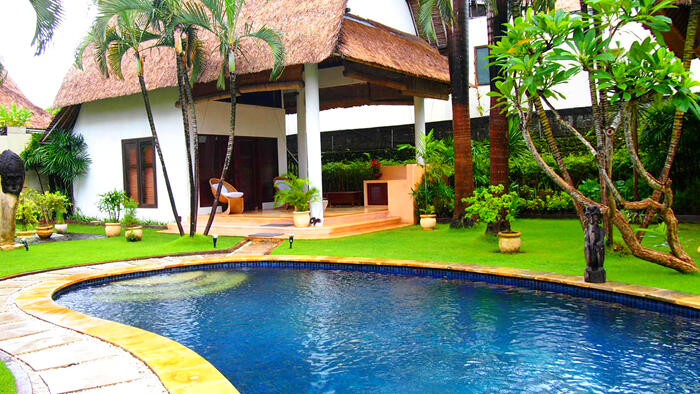 Spa area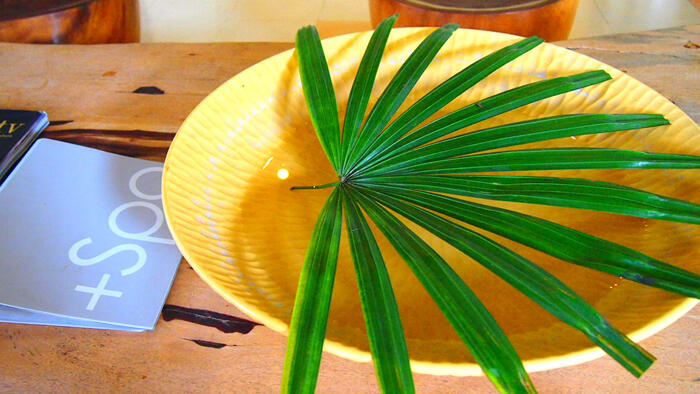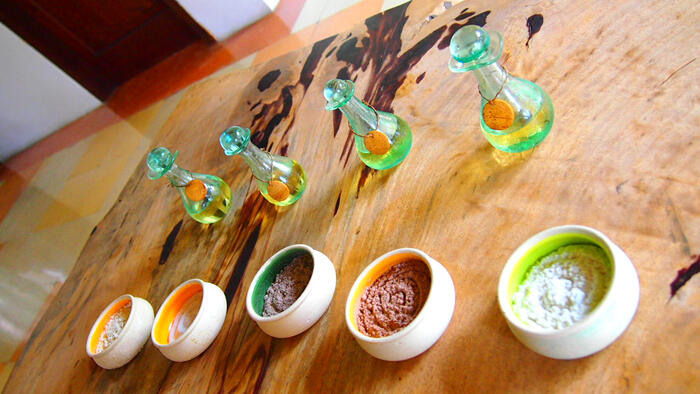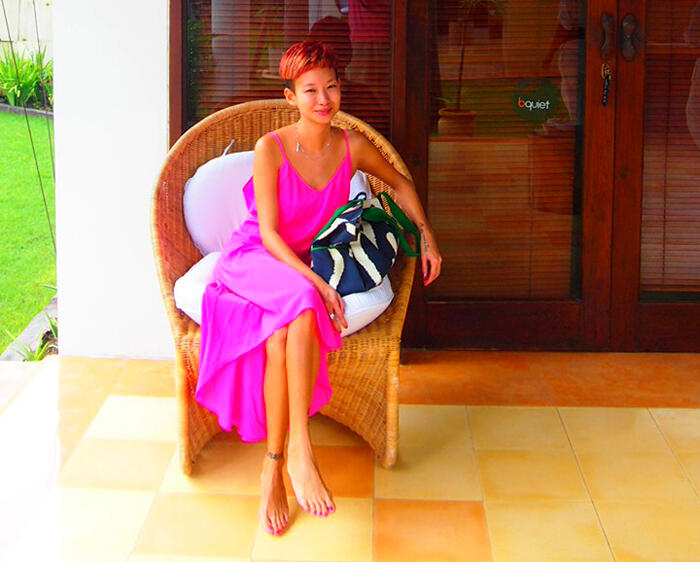 Contented look post-massage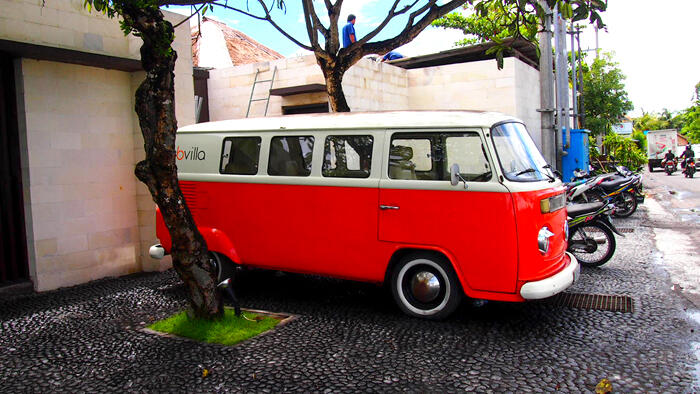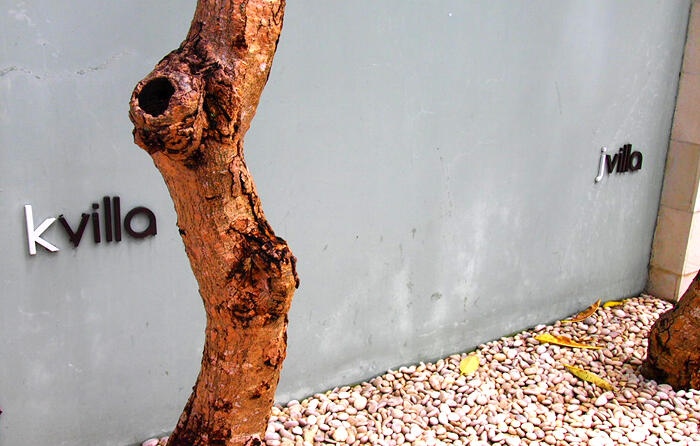 When we walked back to our villa to get our bags, i saw the signs and asked, "Is our villa jvilla?"
Clem: Why?
Me: Cos then it'd be perfect – joyce villa!
Clem: Ours is kvilla.
Me: Oh. *disappointed*
Clem: KOALA VILLA!!!!
-_-
-_-
-_-
+ + + + + + + +
I heard that bvillas are going thru a revamp soon, but anyhoo, you can check out their website: bvilla.com