We did this crazy short trip last weekend, where we arrived in Cameron Highlands at 3pm Sat, and left around the same time on Sunday. Clem and i agreed it was too long a drive (3 and a half hours) for a one night stay. Still, we had heaps of fun with the others and are just more semangat to look for other places to visit on the weekends now!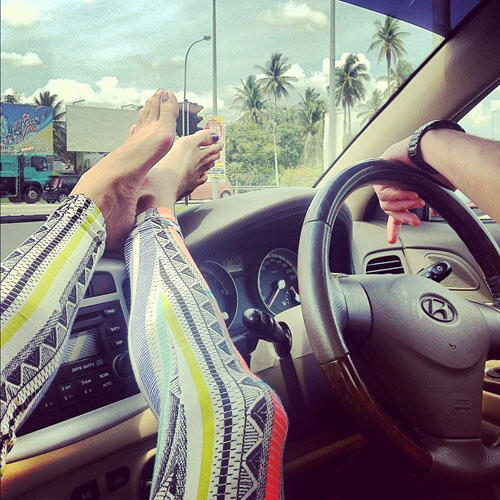 Stretching my legs like a boss. Leggings from Topshop London.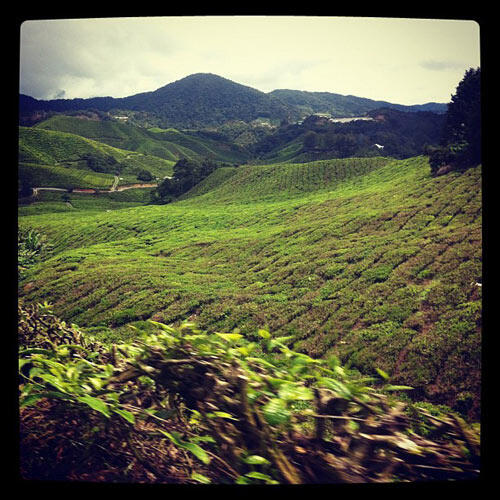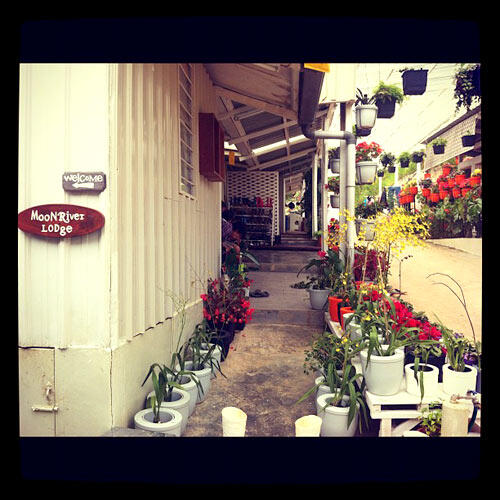 One of the others found Moonriver Lodge, a basic guesthouse filled with pretty flowers. They're planning to build a park next to a stream in the coming year, so if you wanna visit, do it then. The staff are super duper nice (thanks Misha!), helpful, and didn't mind us making noise when we partied – big plus!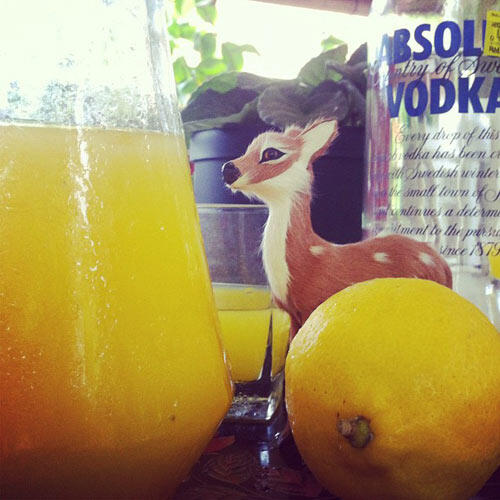 Clem and i waited around for the others cos their car broke down in Cameron's… So we started making cocktails. Well-deserved ones after the long drive and getting lost!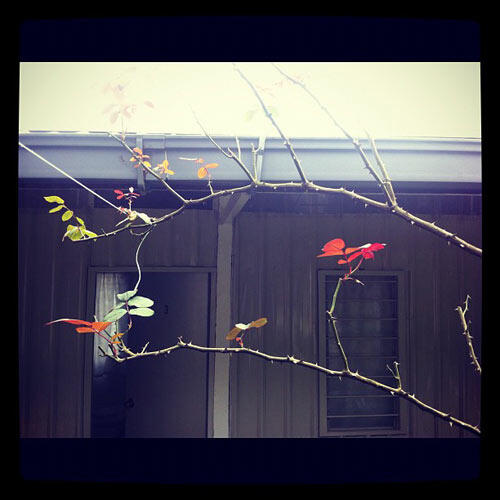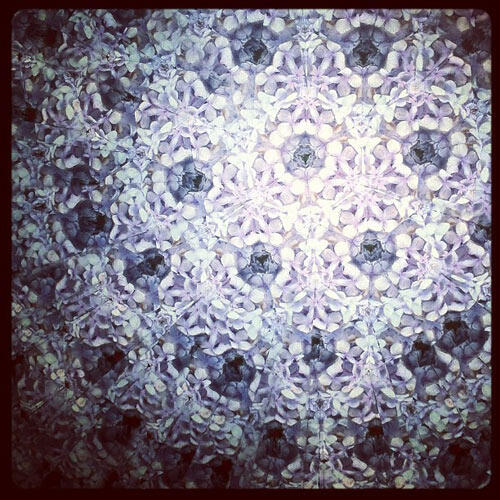 Hydrangeas through my kaleidoscope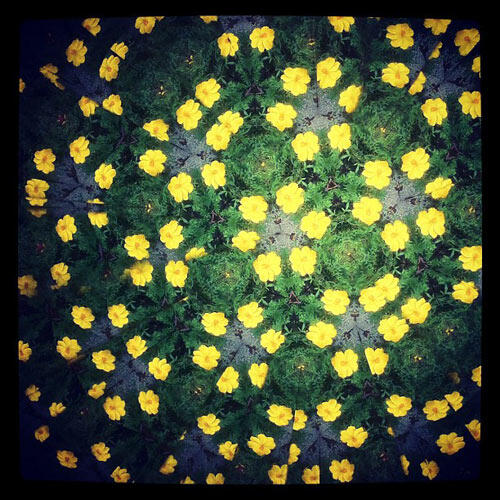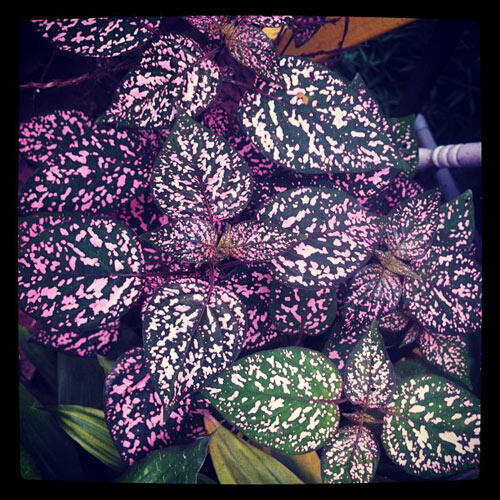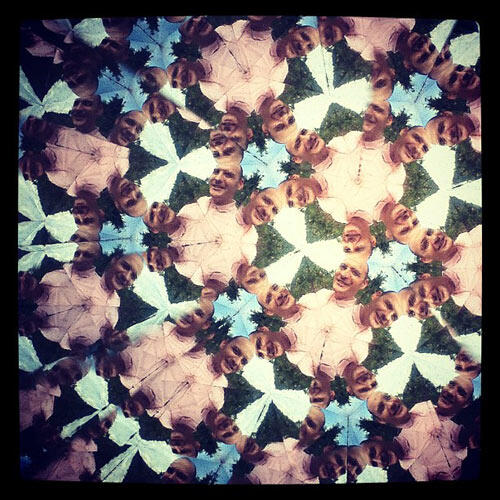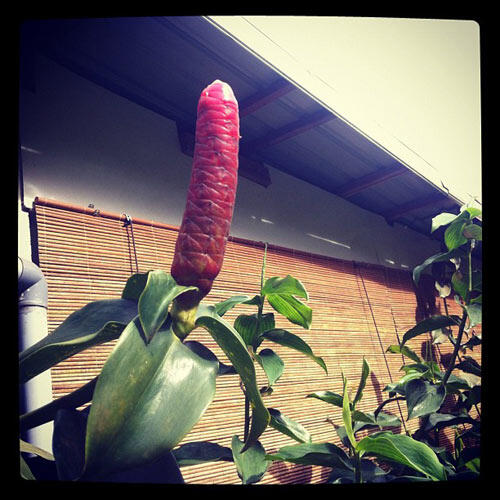 I called this the penis flowah. @gc_ooi enlightened me on Instagram that it's "Buah tunjuk langit… The fruit is so so so bitter, but its good for the guys, also good to lower down cholesterol level.."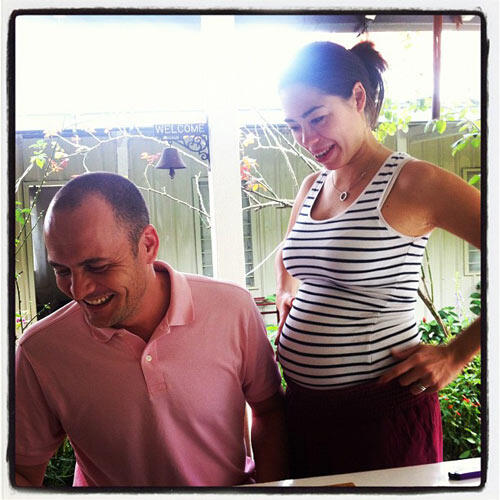 The others arrived! Cammy is shoving her pregnant belly at Clem cos it's her constant wild card for winning everything now. Everything.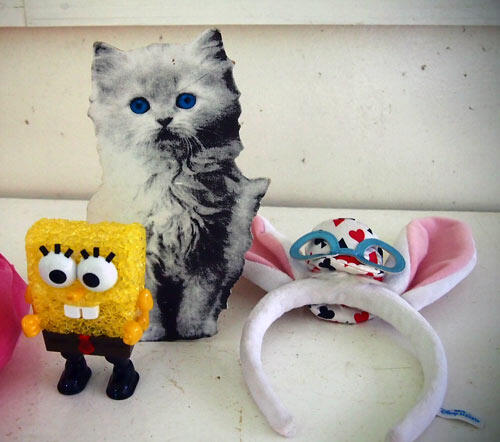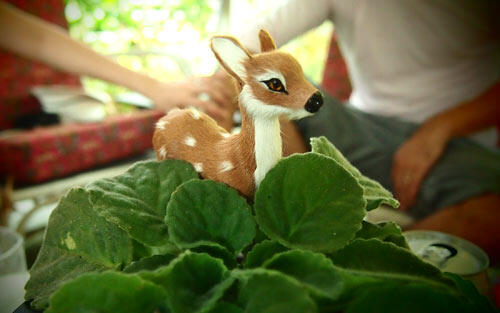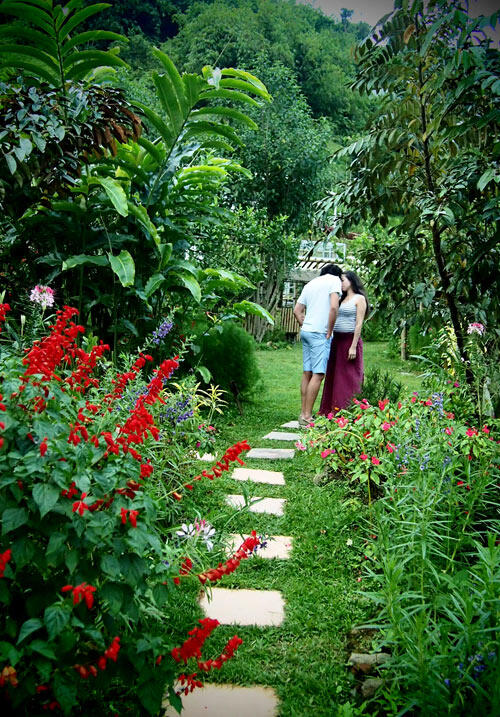 Guys get a room… oh you already have one. Well… go into it?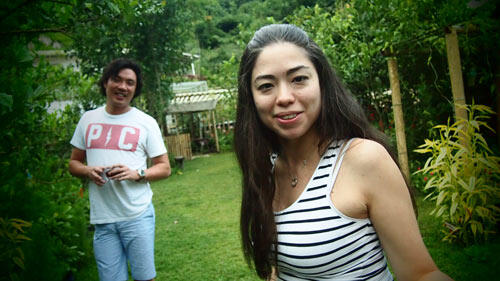 The Loh Lohs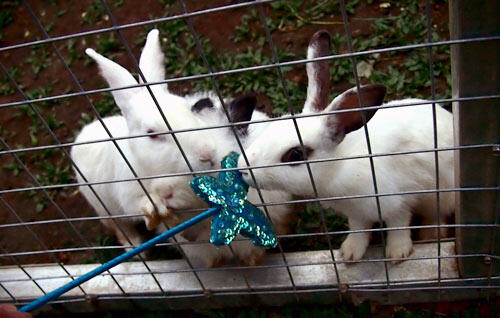 Bunnies were very eager to bite my butterfly. Luckily i didn't put my finger there!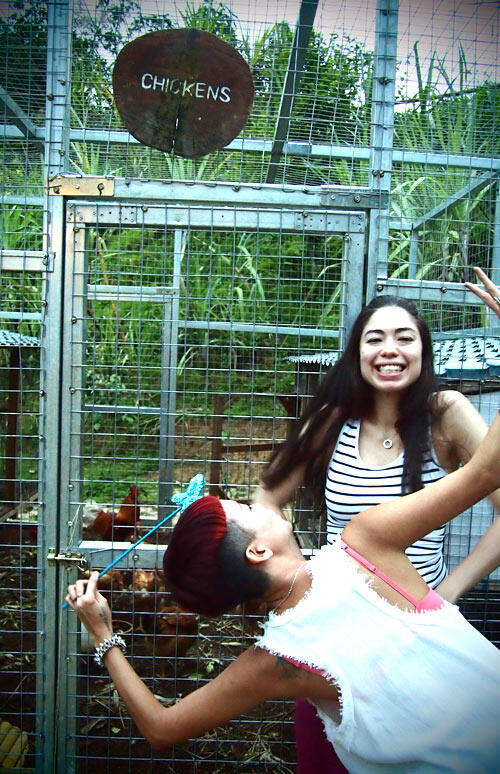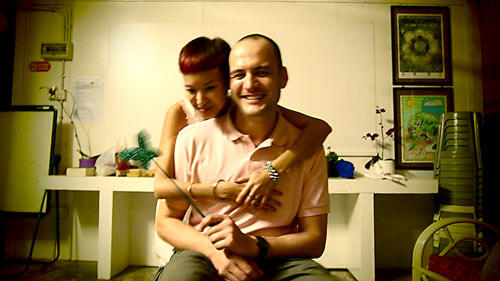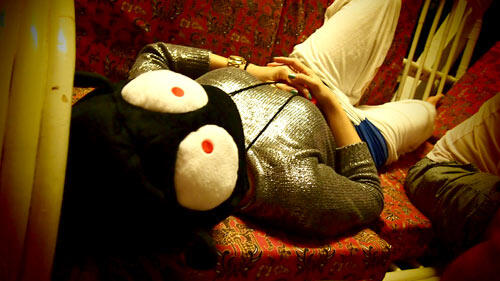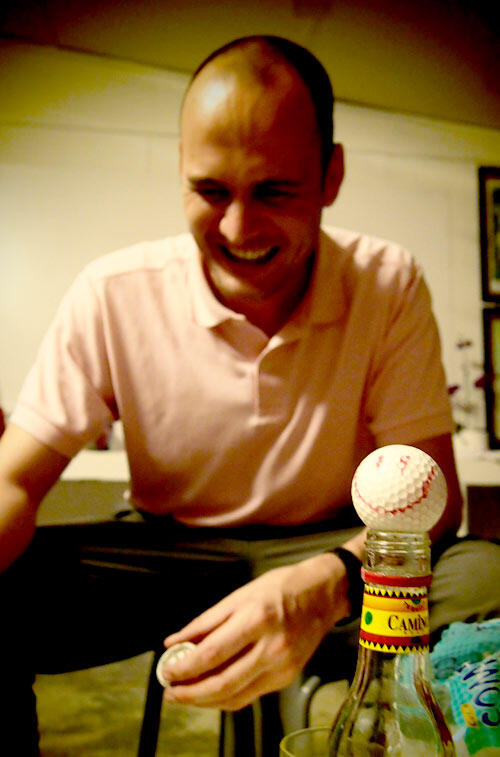 Wilson!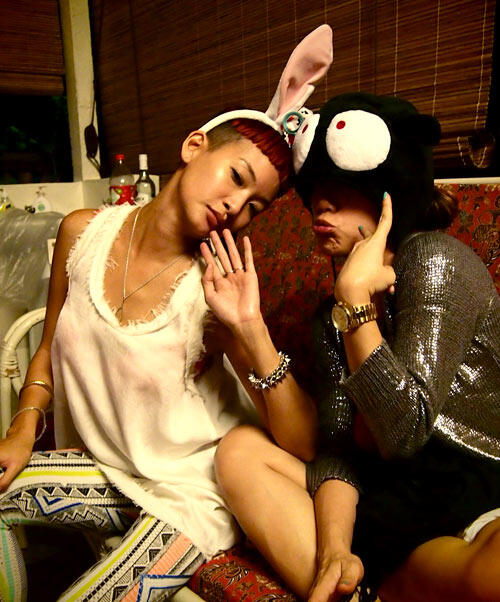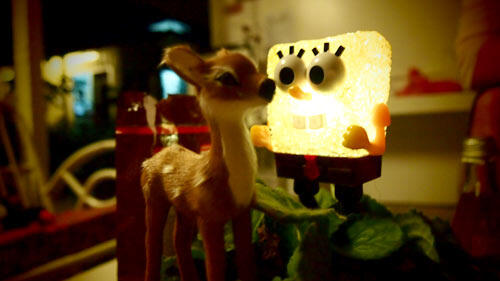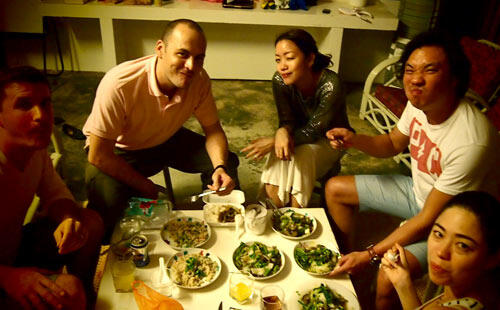 Serena did a damn good job of cooking us ALL supper from the wonderfully fresh vegetables the guesthouse provided, while the rest of us were incredibly drunk. The veggies were so crunchy and tasty! According to the rest, i whacked all the rice, petai and veggie after they were done.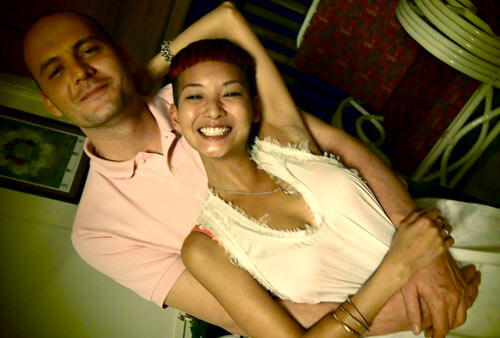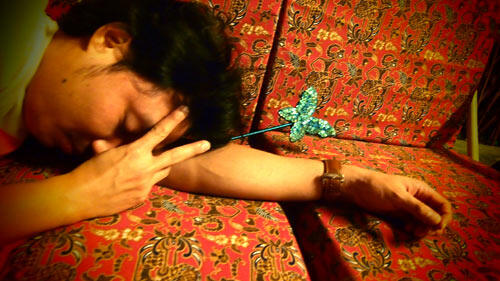 Haha kaput. Matt and Kenny were the first to pass out at 11pm -.- So the rest of us played chor tai ti since we were a perfect number of four.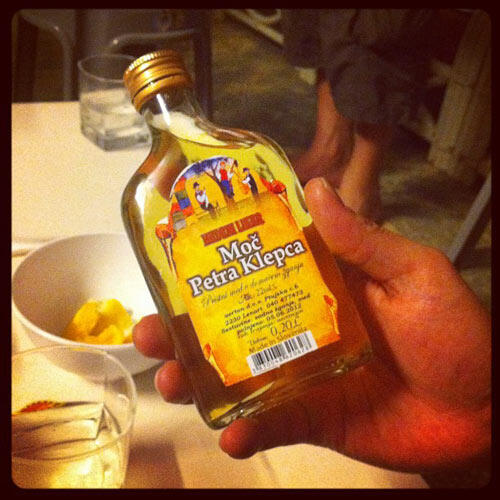 Tried this honey liquor my parents just got me from Croatia. It's really yummy and sweet! Gonna use the rest to make some cocktails at home.
NEXT MORNING.
I heard Cammy coughing in the garden and guessed she and Kenny must've been up for ages. They're always the first to wake up. Clem is always the last. So i got up, showered and joined them for breakfast while the others slept on. Till we decided we HAD to wake them up else we won't have time to drive around Cameron's for a bit! Kenny loved that part, waking them up. It's the gleeful morning bird in him with a license to squawk everyone alive.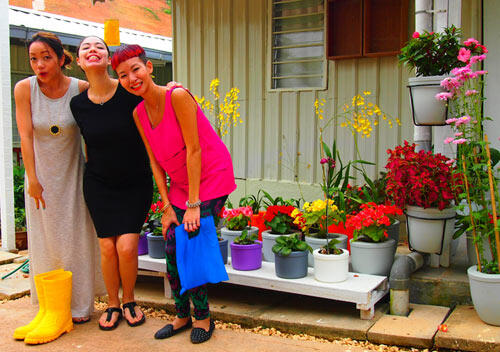 Serena, Cammy & i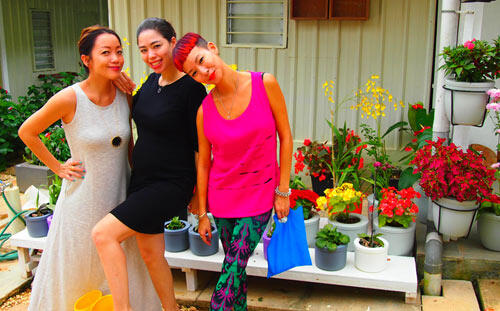 Cammy… i don't know why you're balancing on ONE leg when you're pregnant. That's just asking for it cos you're so clumsy!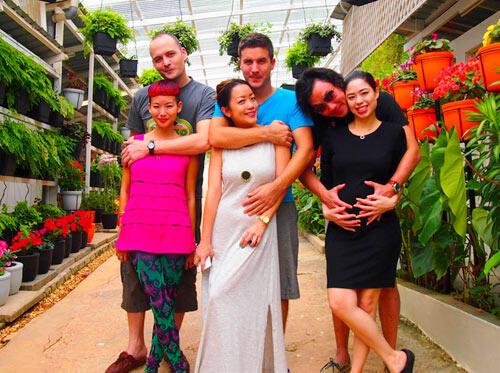 Group shot! Cloyce + Mattrena + Loh Lohs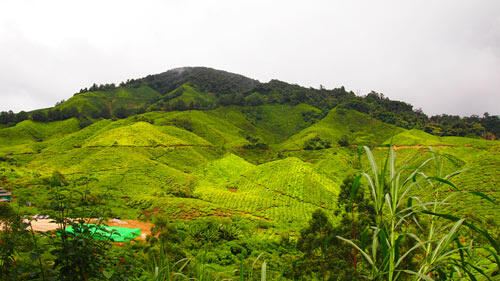 We drove up to the BOH tea plantation, which was REALLY pretty!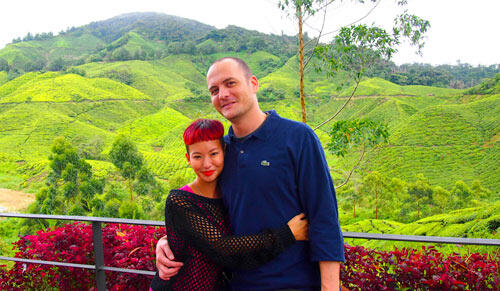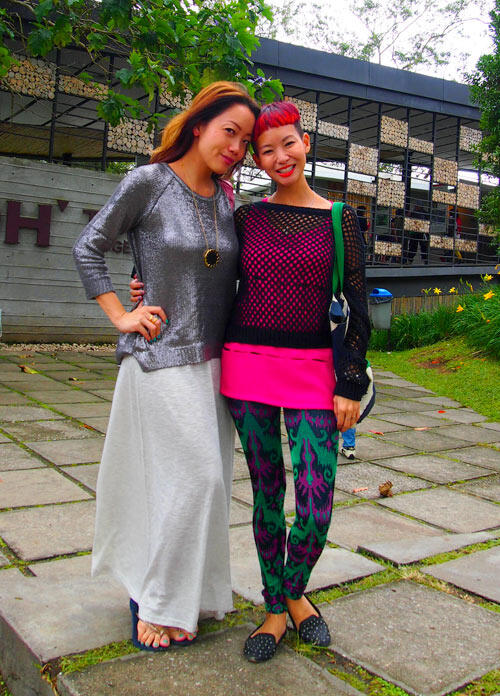 My black knit top is from Bershka; leggings from Harajuku, Japan; bag from Jim Thompson; pink top i ALWAYS wear, from Bangkok.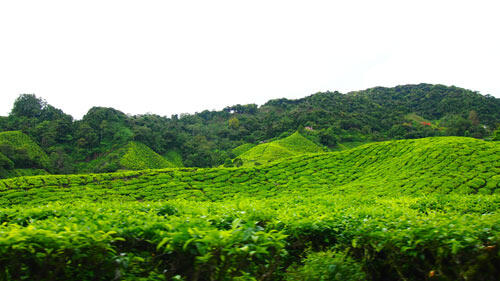 After taking pictures at the plantations, we stopped by a Chinese restaurant for a steamboat lunch.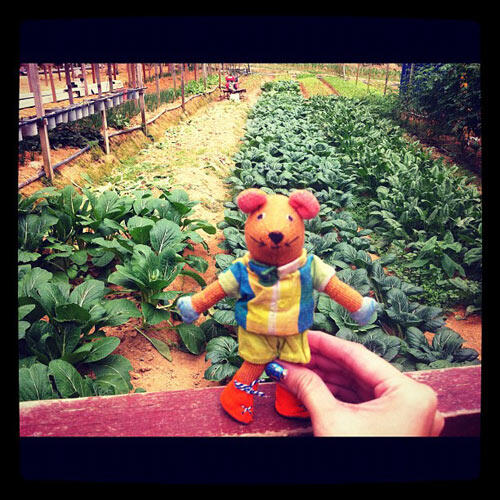 The restaurant grows their own veggies of course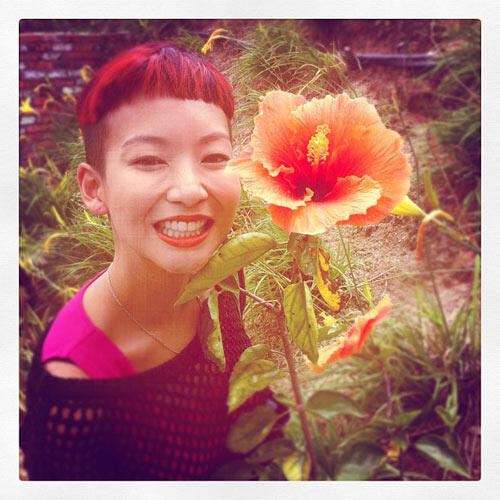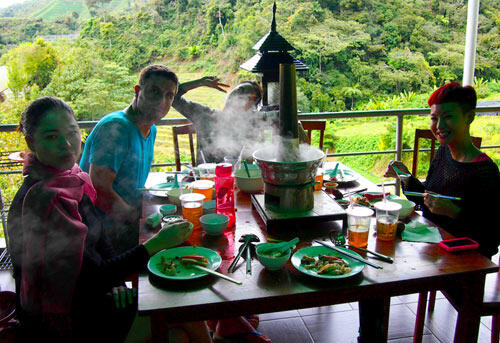 Eating steamboat in cold weather is… GLORIOUSLY COSY!!! We were so happy chomping away and drinking the soup. All the ingredients are freshly prepped by them too.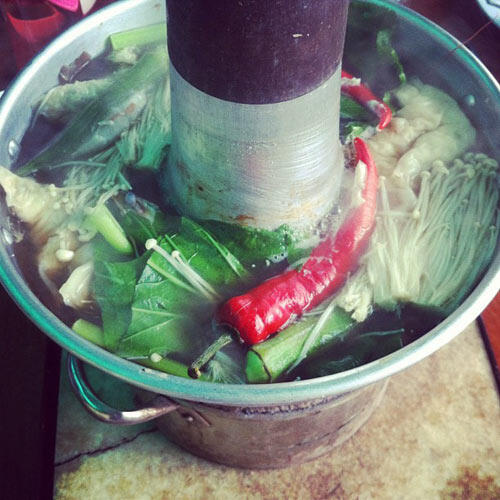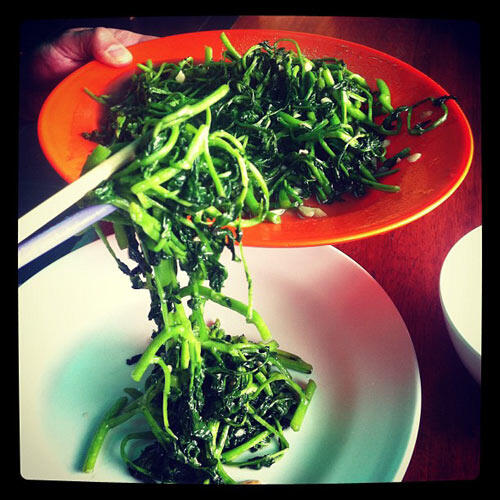 Water cress in Cameron's is so not like what i buy in KL -_- So fresh and yummy… i could totally be 80% vegetarian in Cameron's!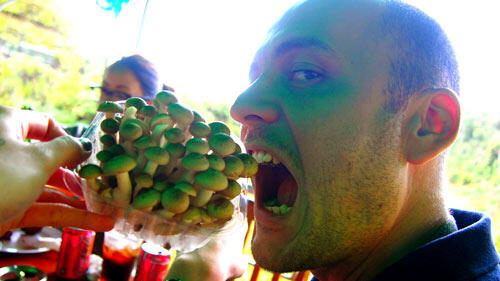 After lunch, we stopped by some shops to buy some fresh veggies home for our mothers and ourselves. Clem wasn't happy cos he doesn't like markets and was kicking around like a moody little boy.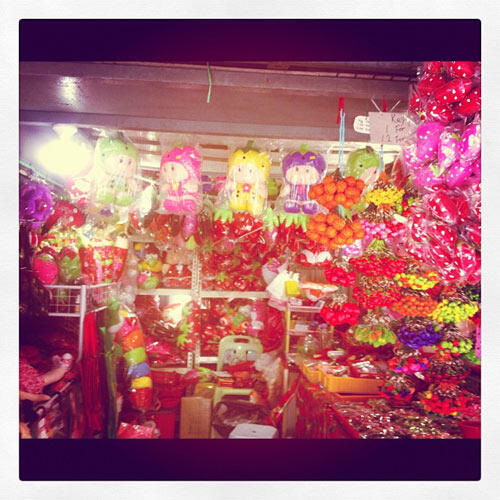 There were so many strawberry toys… but none of them were really to my liking. My standard for toys has (naturally) increased since i have collected so many. Now i just want to buy REALLY COOL and AWESOME and SPECIAL toys. So the plastic strawberry that looks like it might break within a year doesn't do it for me :p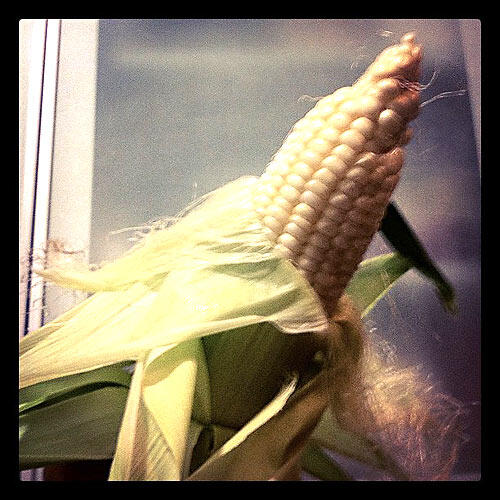 What did do it for me was this crazy great white corn! It was so fresh you could eat it RAW and not feel like it's raw… I WISH I BOUGHT MORE HOME. I steamed one for 10 minutes and lathered it with butter and salt before devouring it while watching Community.
In fact, i wish i bought 20 or something. Just so i could throw a jagung party and let everyone come and try! DAMMIT. If anyone is going to Cameron's can you please buy me some jagung?!!?
[i just remembered something… Yishyene and i would use the term 'jagung' when we were 15. Like, "You're so jagung!" i.e. corny, geddit]