I had a great weekend with some nice pix! Well. It WAS a 3-day weekend – which is ALWAYS A GREAT THING. I wish every weekend started on Friday!
Matt & Serena organized a BBQ on Friday. We ate, swam, drank, ate, swam, drank, ate, swam, drank. From noon till 8pm. Pei.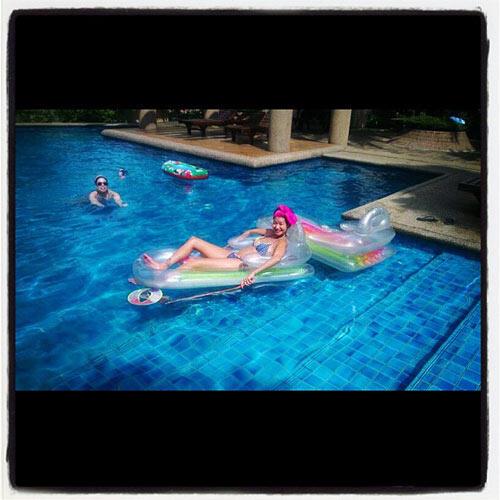 Heleau took this nice pic of us lazing in the pool. Serena's floaties match mah spinner!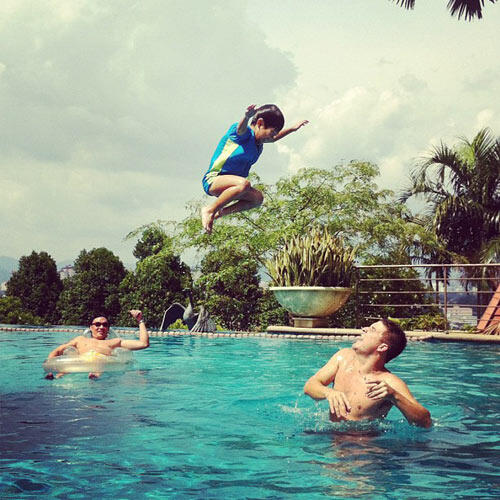 Matt played a game – Let's Throw Joshua as High as Possible Without His Parents Around. He was training Joshua to be a man, "Are you strong enough? Want some more?" I swear it's the French way of instilling bravery into children. They push and push the kids to test their physical abilities, which i think is a good concept. Till someone gets hurt. (But noone got hurt that day! This is in case their parents are reading haha.)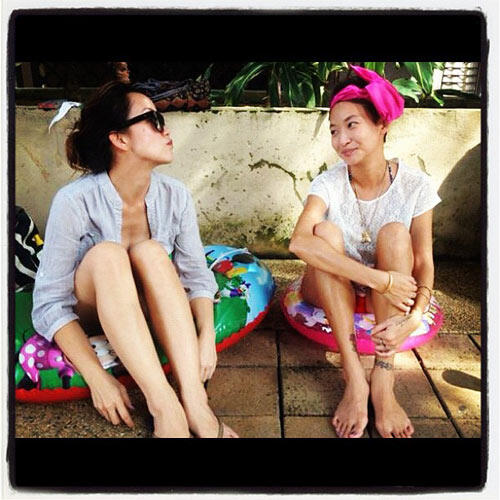 Serena and i discovered that floaties make good seats. My pink head bow is from Thimble. A few people wondered how it could stay up like that all day, that's because it's got wires sewn into the insides 🙂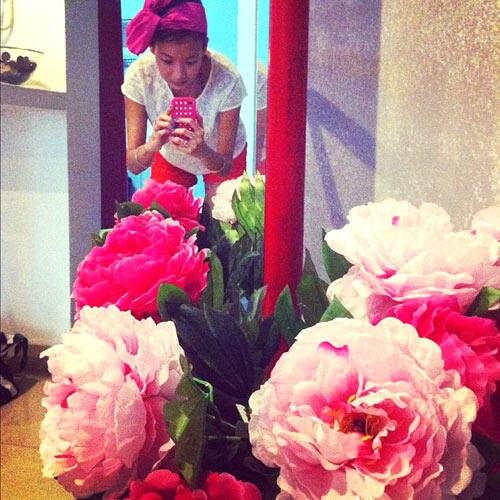 ////////////////
On Sat i dressed up in my new Halloween costume for Sarah Lian's Halloween partay at Mezza9.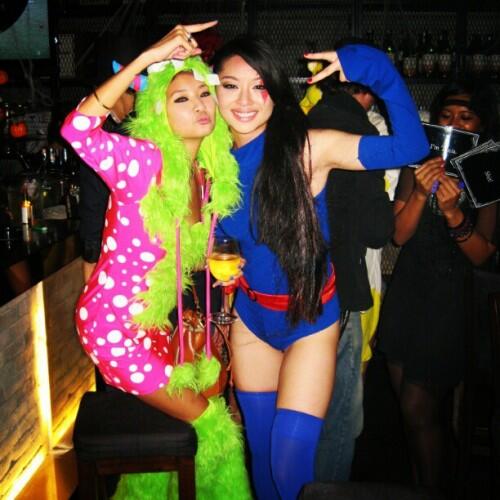 I am so distracted by Sarah's thighs. Hotdamn.
Anyway, i got my costume sponsored by this American website called Yandy.com. At first i wasn't keen to get one from them cos the costumes are more sexy than the funny ones i usually don, but THEN i saw they have animal costumes too, and found this crazy monster one! When i first tried it on, it fit PERFECTLY. I must say i was quite surprised, a costume to me will just represent what it's supposed to, and i don't expect it to make me look good. But the outfit curved amazingly with my body and was really comfortable to jump around in all night! I would so wear this again. Or let Yandy sponsor me another one. Heehee. Also… it's altered my mindset about costumes… i'd rather wear a costume that makes me look hot than like a child all the time XD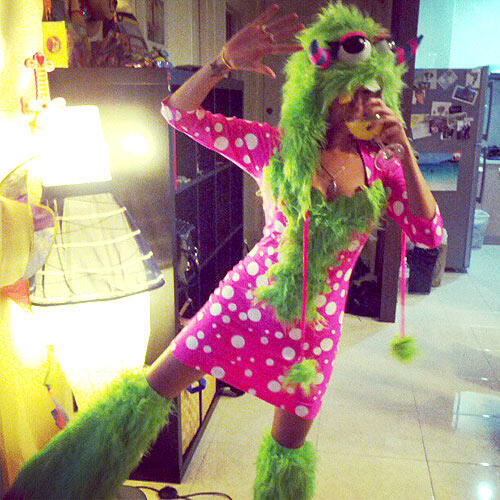 Before a bunch of us headed to Mezza9, we met at Clem's and mine to have grub and booze.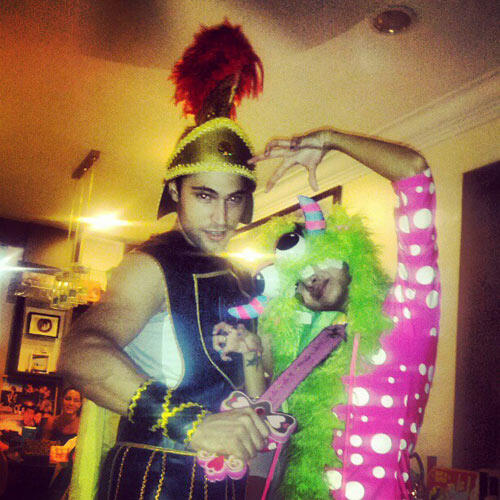 Lucas and his warrior costume. The cheeky thing took my pink sword (that i got from Legoland) to Mezza9 without asking me! Luckily i managed to save it.
I didn't get a picture of Heleau… or others who dressed up oops.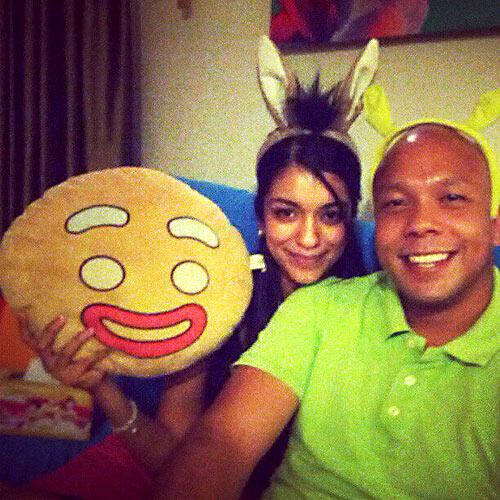 Gingerbread Man, Donkey and Shrek!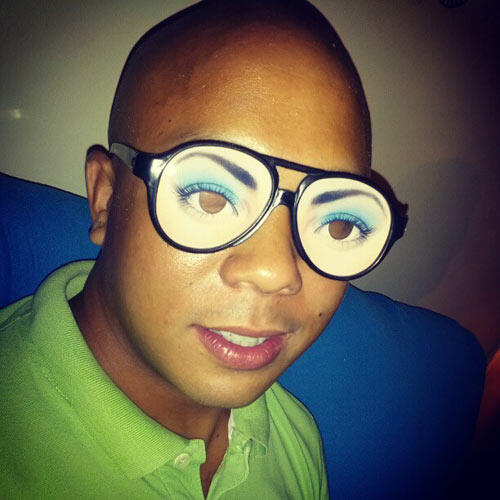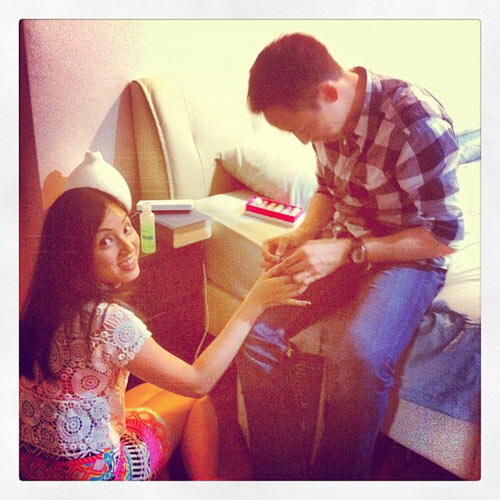 Nick was taking off nail polish for Sonia. I later showed this pic to Clem, "Look! MY BROTHER TAKES off nail polish for Sonia! HOW NICE! HOW come you don't do things like that for me!?" Clem: "I do OTHER nice things…." Okkkkk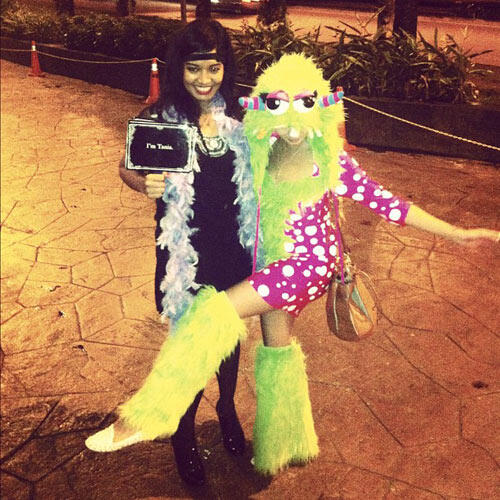 "I'm Tania", said the silent actress.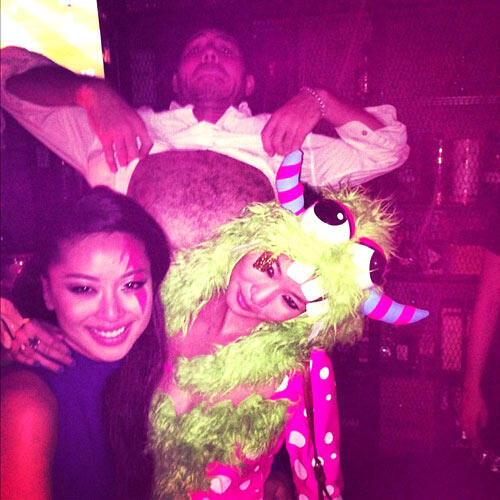 Sarah, me, and Nick's hairy chest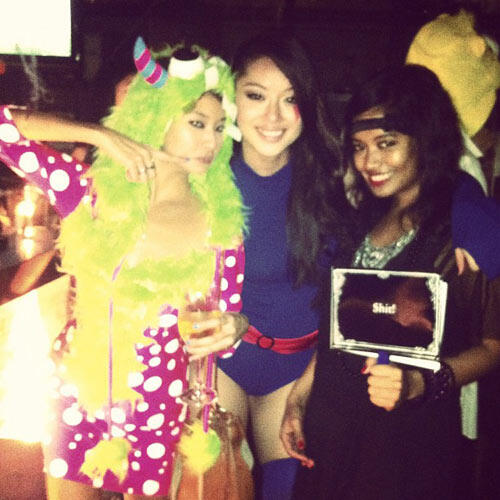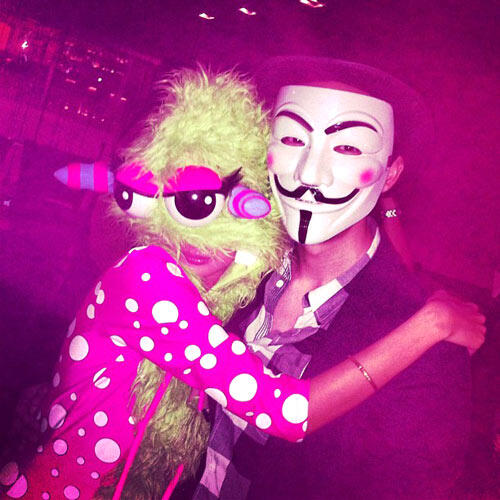 My brother Nick and i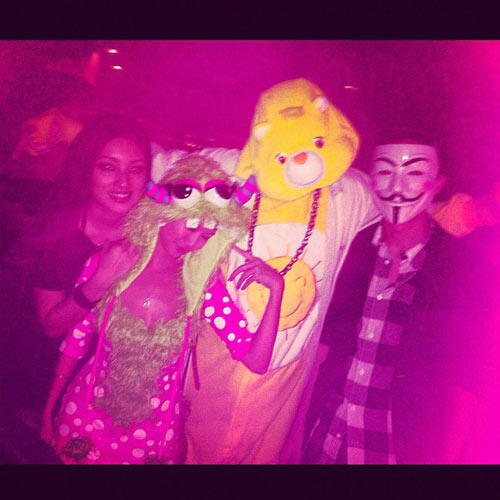 Sonia, me, Clem & Nick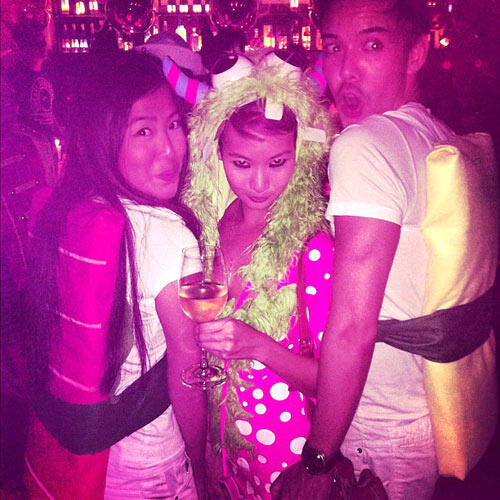 Kelly, me, and Jon. They're sushi!
Mezza9 was having one of their RM50 wine buffet nights… causing Clem and i to leave our cars at home cos we know what a wine buffet means.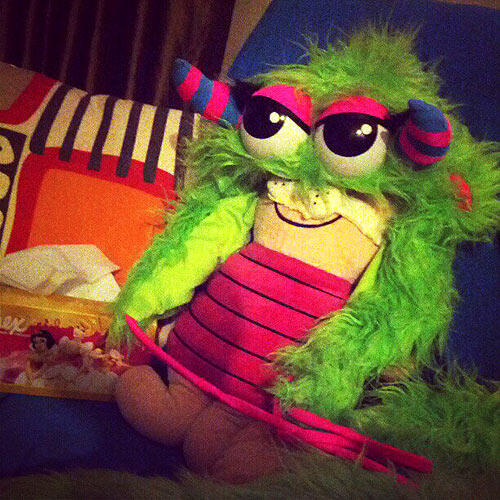 Even piglet tried on my costume at home 😀
Happy Halloween everyone! Remember, you don't have to dress 'scary' scary to ward off the evil spirits. 'Mad' scary does it too XD
Pic credit to: Liza, Heleau, Aps, Sarah and Tania! Stole so many pix this time round. Heh