I've heard so much about Thimble but never did visit it since its opening a year ago. I mostly spotted clothes on my friends that are from the boutique, but figured it's probably not my style and that was that. I didn't know they carried all these cult brands as well... till i finally visited it last week!
What i like about the store is that they really FILL it up with so many types of yummy products... i thought Thimble just sold clothes; but they also sell candles, perfumes, hand creams, accessories, bags, and headbands. When i walked in i was a bit overwhelmed by all the STUFF in the shop and didn't know where to turn to first! So. This is a long post. Cos there's lots to see and buy!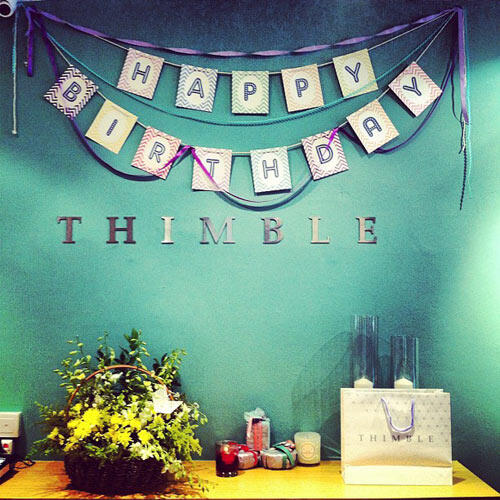 They just celebrated their 1st Anniversary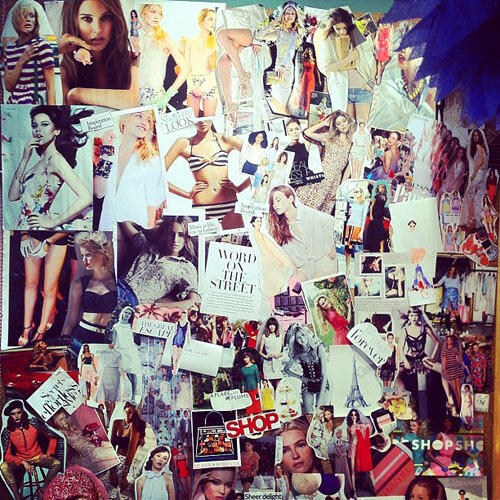 Inspiration wall. Not many shops take the effort to do this!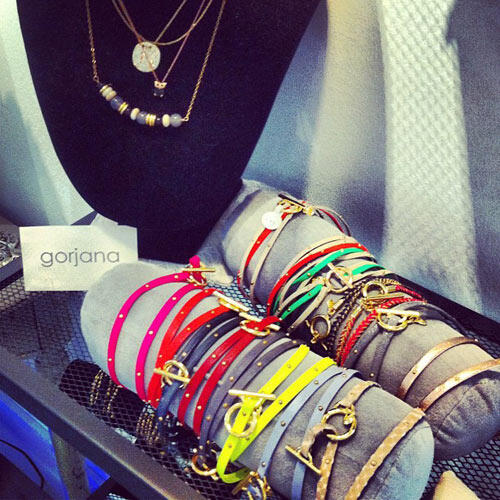 Gorjana accessories range from RM119 - RM279.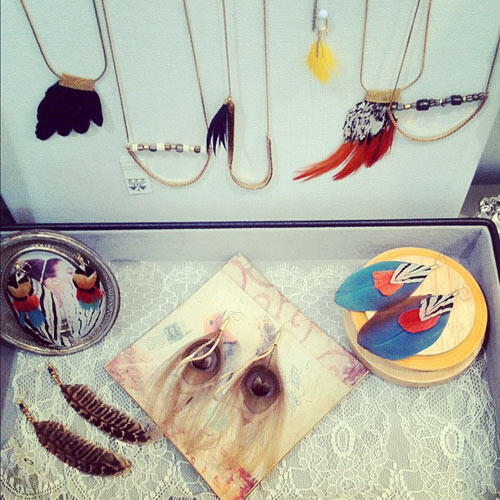 Thimble also carries urban vintage accessories line Serefina. Pieces range from RM99 - RM279. I got the square metal beads and grey multi-layer bracelet below. It goes with EVERYTHING.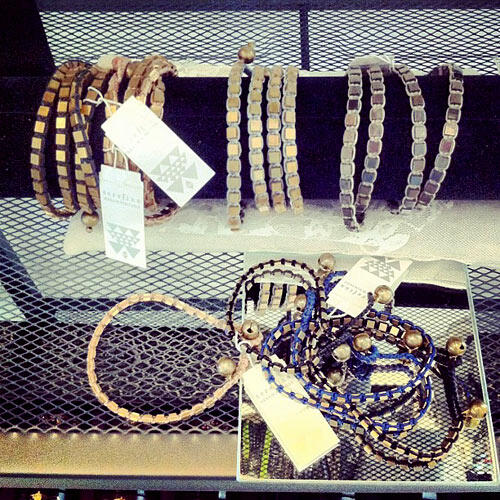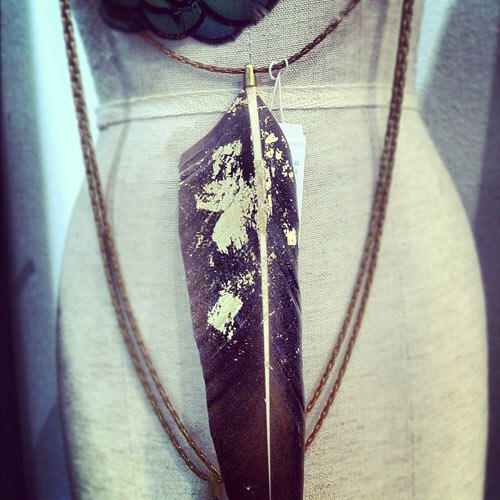 I should have got this...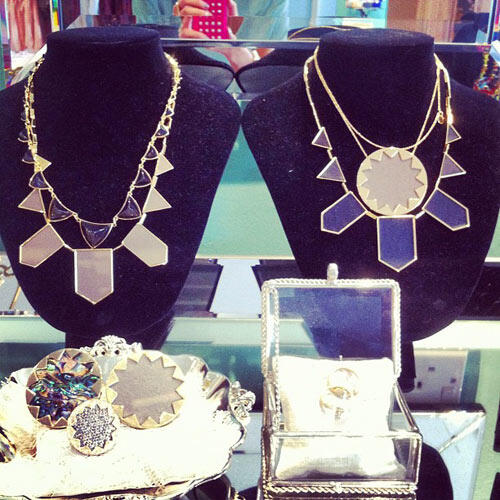 It's easy to find fake House of Harlow accessories everywhere because they boomed to such popularity, but if you want the real deal, this is where to go. Prices range from RM109 - RM439.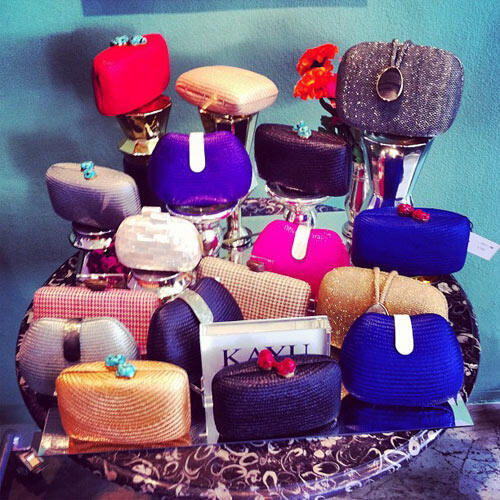 Kayu bags are so distinct.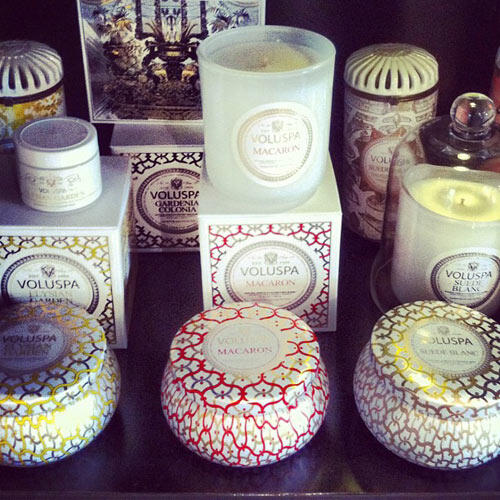 One of Thimble's badges of pride is their being the official Malaysian distributor for Voluspa - the luxury candles and home fragrances collection that is carried by the likes of Bloomingdales, Selfridges (London) and Saks Fifth Avenue. Voluspa also has been featured in numerous US publications like Allure, Lucky, Glamour, InStyle, Teen Vogue, etc. Read more about Voluspa *here*
You should try smelling them one by one... i impulsively held the tin to my lips cos it smelt so good my brain told my body to drink it! -.-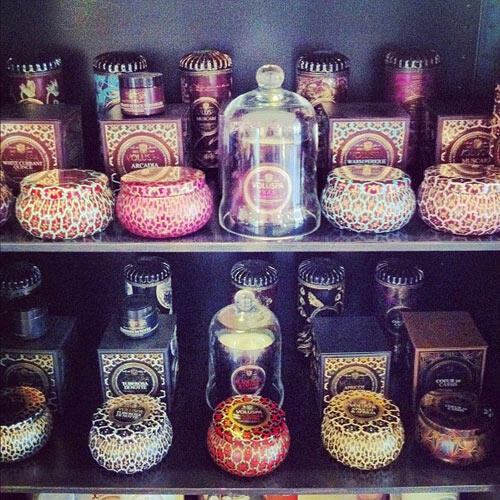 Voluspa Candles are RM69-RM189.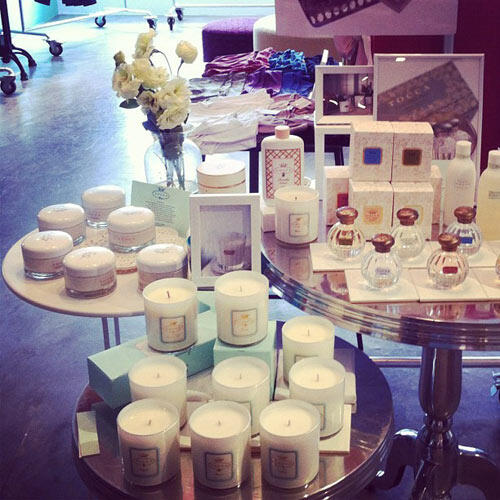 If Voluspa's packaging ain't your style, another perfume + fragrance brand is sold here - Tocca. If Voluspa and Tocca were people, they would be completely different types of friends who'd have their own individual style and character. Tocca would be someone demure and sweet yet strong-willed and well-defined.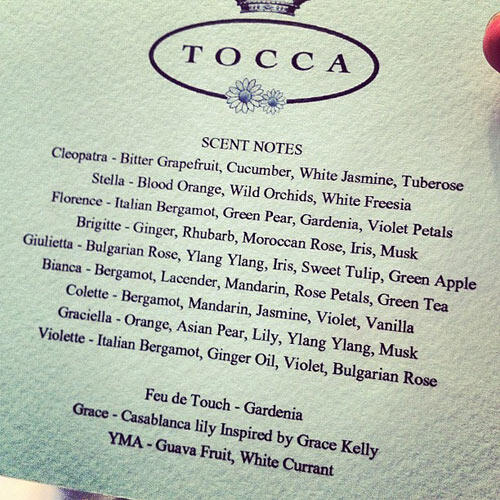 All these scents are available in EDT, body creams and candles (RM89 - RM339).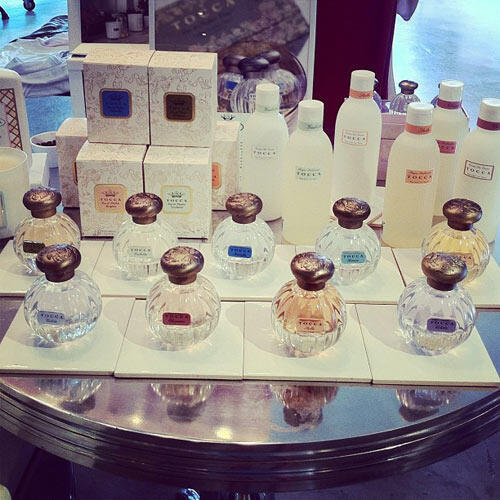 The EDTs. I sniffed them rather quickly but i'm gonna go back and choose one at leisure the next time.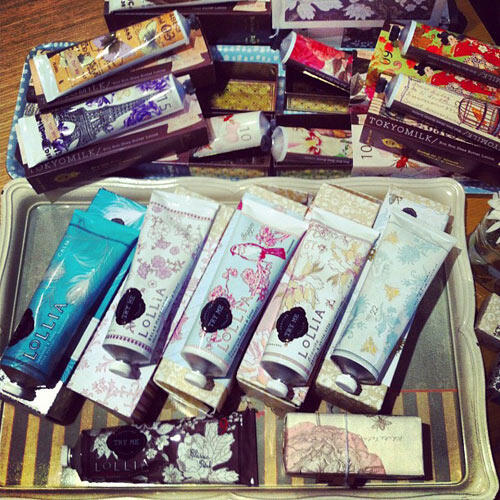 When i saw these Lollia hand creams, I looked at Sandra and was like, "Seriously. How many brands do you carry? This is ridic!"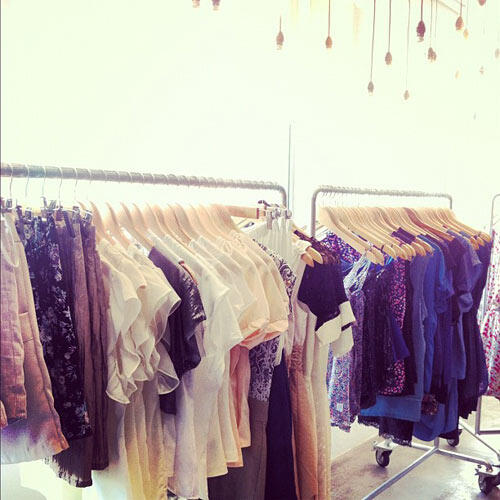 The boutique designs and manufactures their own clothes, so you know it's not your run-of-the-mill sourced stuff from Thailand/China/etc.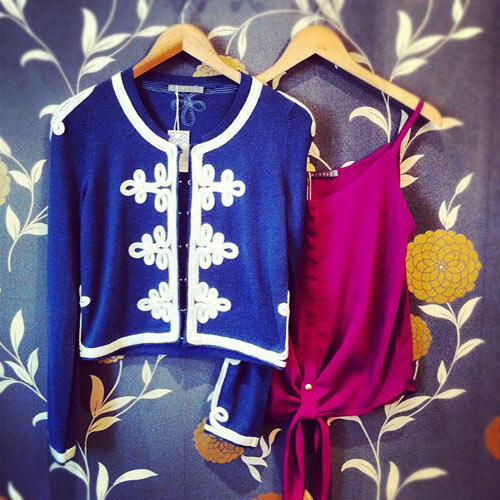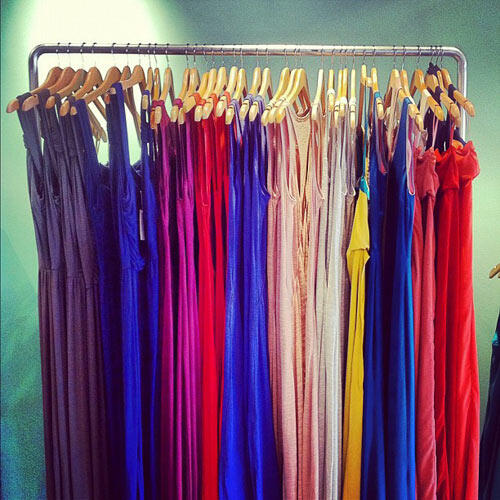 Clothes range from RM69 - RM299, but during their Anniversary month, Thimble will be giving Super Special discounts till 29th October.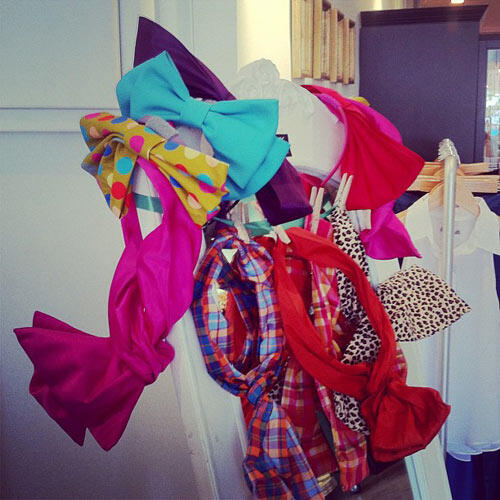 Headbands, some with wiring. You can't get the pink one cos... it's in my bedroom now. HA ha.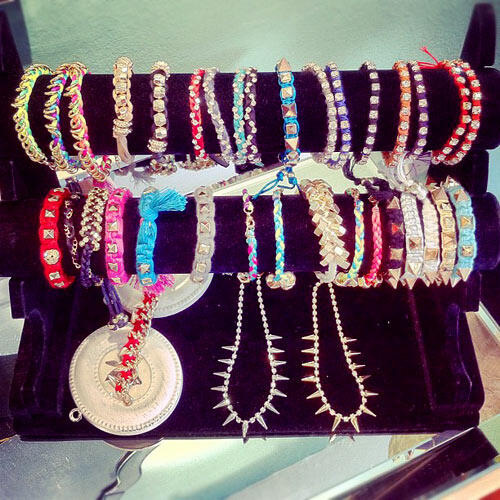 This all looked so great... i spent some time staring at them. But my skinny wrists are fussy with size indeed.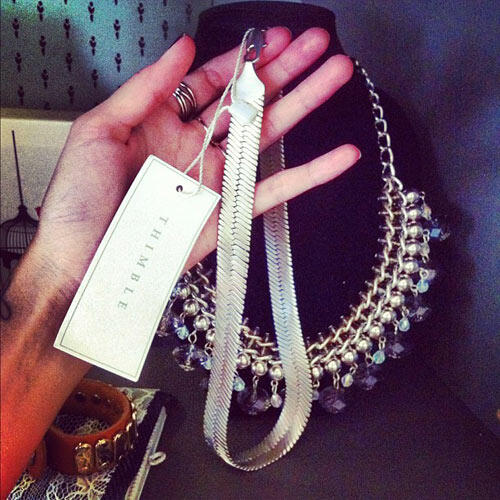 I really like this necklace. But my snobby neck won't let me have it (i break out in rashes if i don't wear real gold or silver -.-)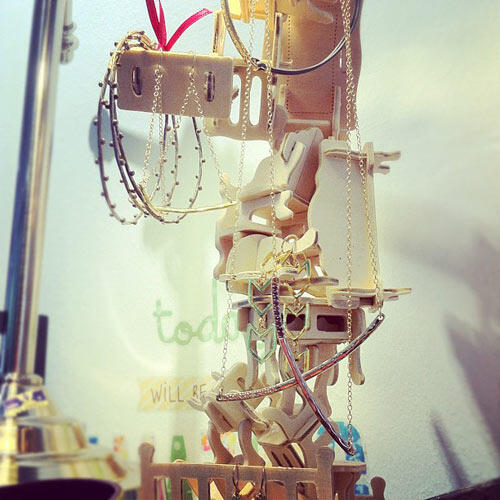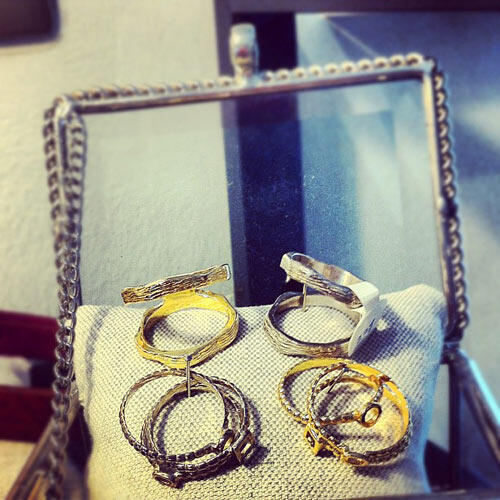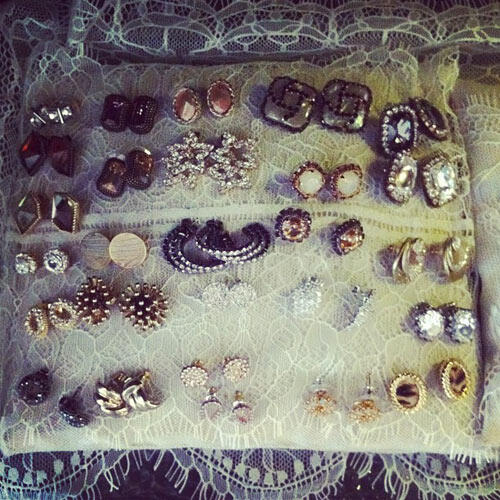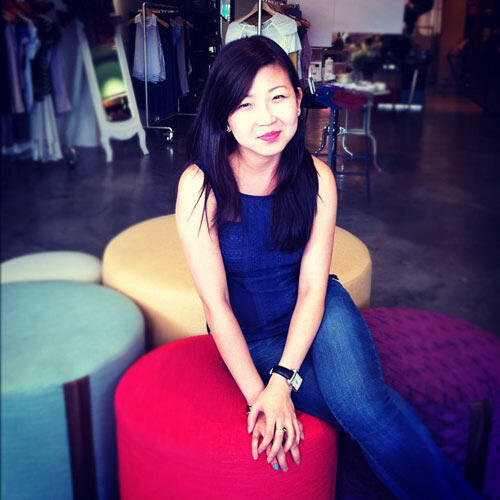 One of the owners Sandra! She's super nice, so if you see her in the shop, you can bother her with a lot of questions like i did.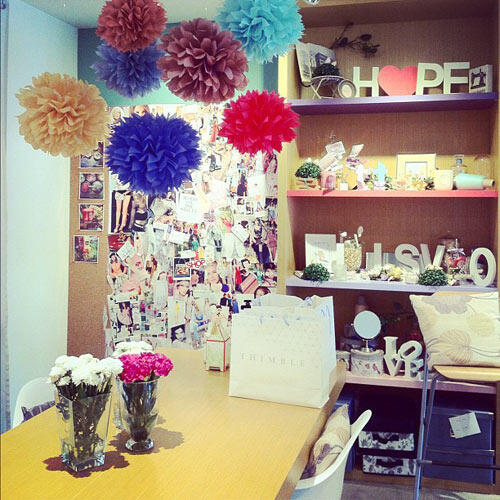 They've got a chill out area of sorts, and the office is on the left, designed with an open space concept so all that separates customers and staff is a lot of air and a little bit of curtain.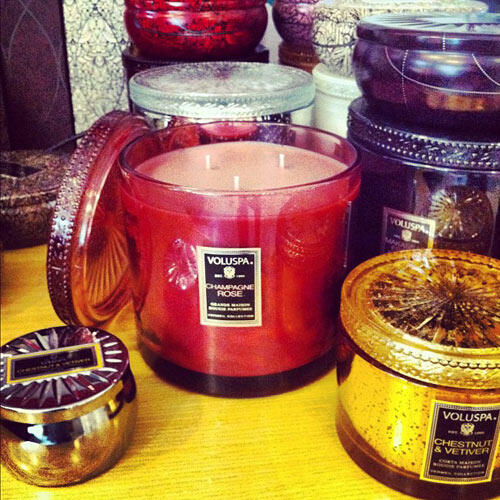 Sandra took me to her desk to smell the NEW Voluspa products that she was sampling. She's already placed the order and shipment should be in next week, all the way up to Christmas! I think these are great Christmas presents... if someone brought this to my house for dinner, i'd be like, "I LOVE YOU! PLEASE COME BACK FOR NEXT YEAR'S DINNER."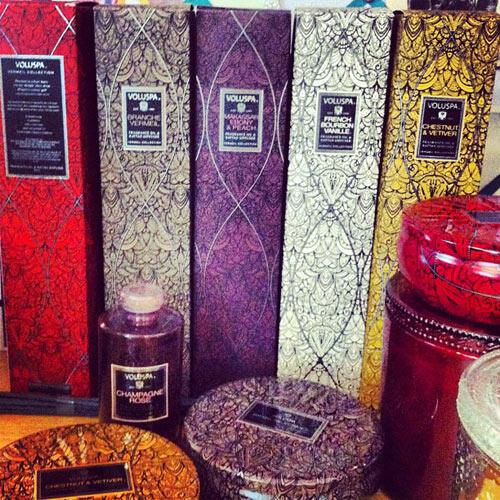 Thimble is at
20-2 2nd Floor
Jalan Telawi 3
Bangsar Baru
59100 Kuala Lumpur
Tel: 03 2202 0096