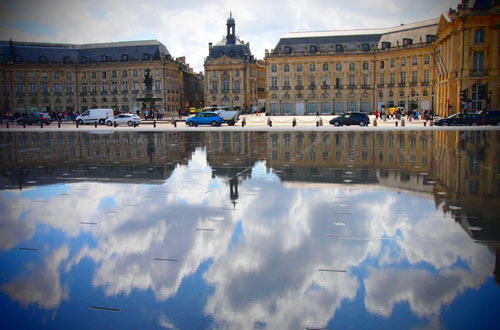 Bordeaux's beautiful Water Mirror aka miroir d'eau (more info below)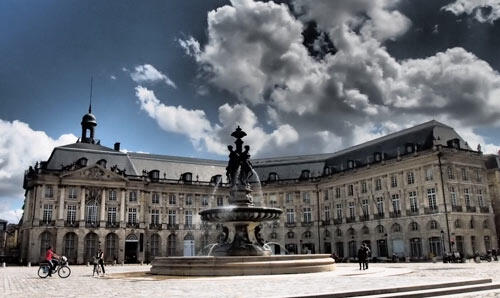 Bordeaux's Stock Exchange Building
[you can listen to the song above while reading this haha. Clem and i love it.]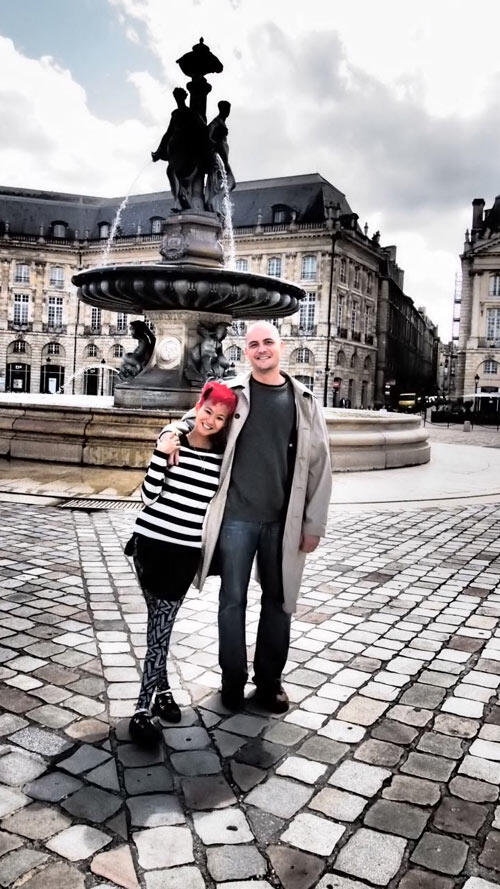 I faltered today and had my first packet of Maggi mee. Despite all the amazing food i've been having, i just really needed my chili fix you know? It's so comforting to have spicy salty soup especially when i wake up – which is when i usually have curry laksa, or chicken rice and soup. I'm carrying around the packet of chili powder Chelle gave me like a typical Asian. (It's something that would appear on a YouTube vid: Shit Asians do overseas.) The maggi soup is even better during the chilly mornings. Weather here is not what i expected. I asked Clem whether a typical summer is like this and he said, "NO. This is weird. This is not summer!" Mornings are a chilly and rainy 16°C, before the sun comes out intermittently from lunch time to 8pm. When the sun's out, it's practically hot, but the moment it goes behind a cloud and the wind starts blowing… i'm grappling for my jacket.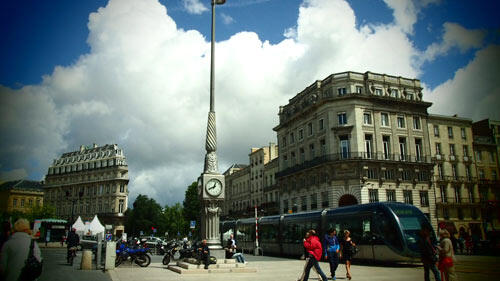 Clem and i had a really nice day out together. For lunch we went to L'Entrecôte and i was SO EXCITED. It's one of my favourite restaurants IN THE WORLD. I wrote about it before *HERE*. We didn't have to queue as long as last time, but still waited about 20 minutes. I was so excited, holding my stomach, and telling Clem, "This is gonna be one of the HAPPIEST DAYS of my life!"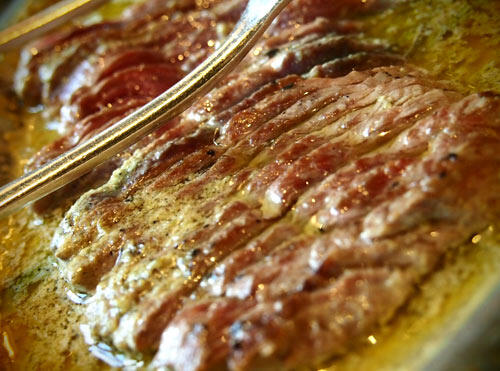 L'Entrecôte serves steak frites and nothing else for mains. We ordered ours blue and rare. All the pieces are finely hand cut by a man who does that all day, and they come drenched in the most sinful butter sauce. It was so good… i'm salivating looking at this picture again and may ask Clem to take me back there again the day before i leave Bordeaux.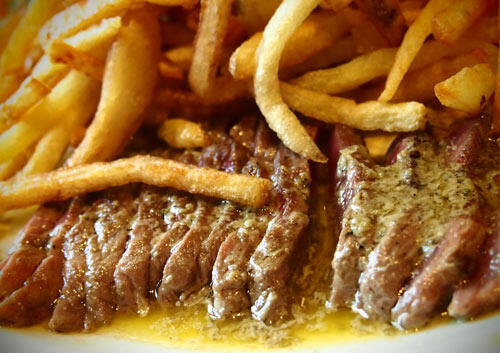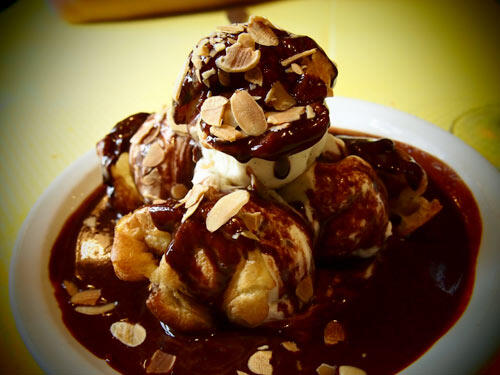 Profiteroles there are also one of the best i've had. We had half a bottle of wine to share, salads, mains, dessert to share and two coffees. Our bill was 50 euros, which i think is super decent considering the food we had!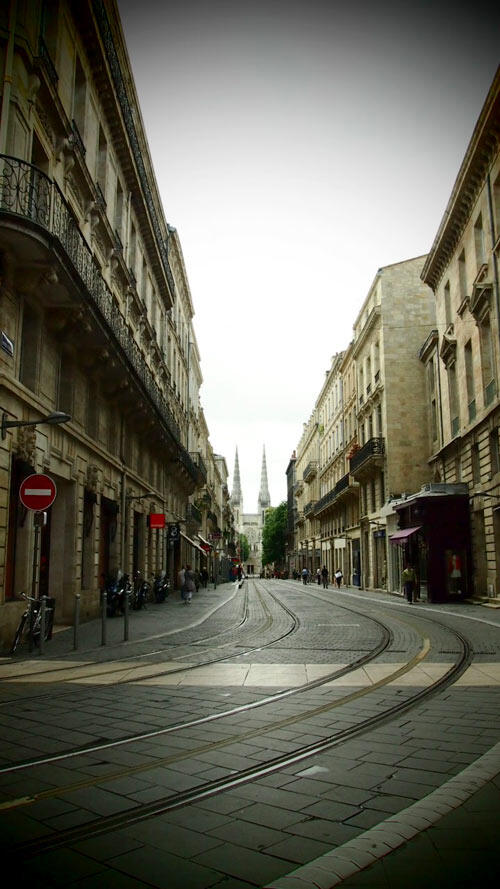 After lunch we made ourselves walk around the modern art museum (cos we were so sleepy after eating so much). There was an exhibition on the ground floor, showing the works of Michel Majerus, who passed away in 2002.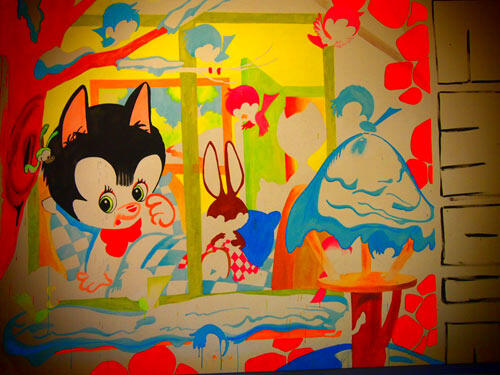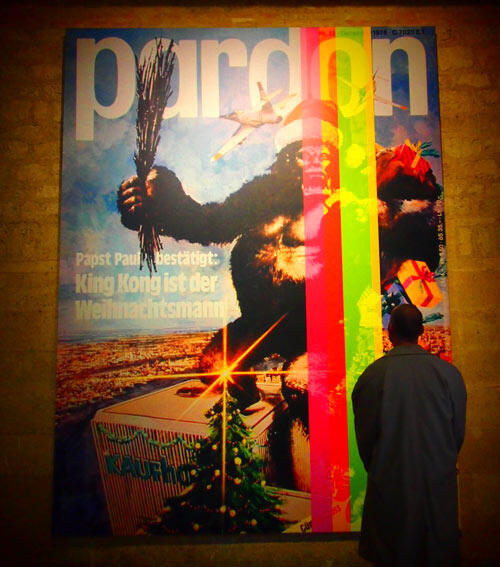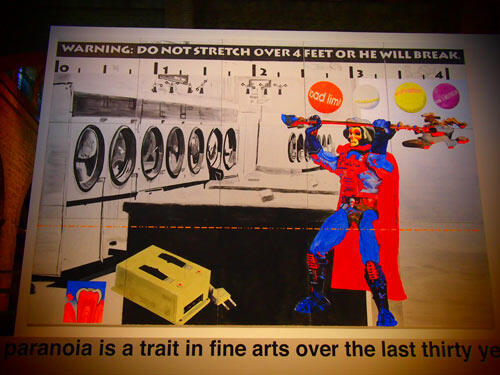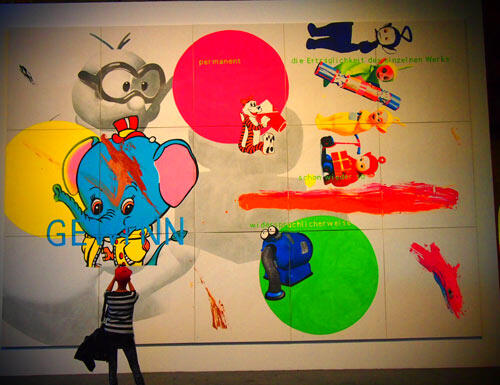 Upstairs were the permanent pieces, which i enjoyed more.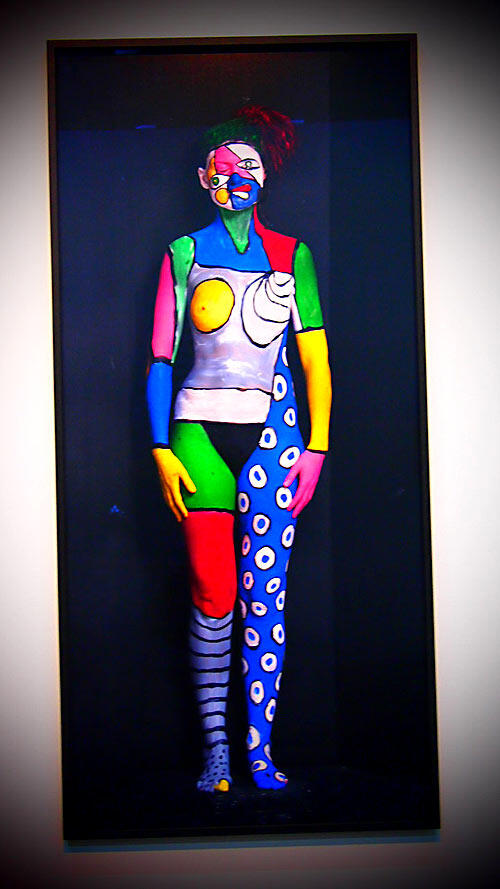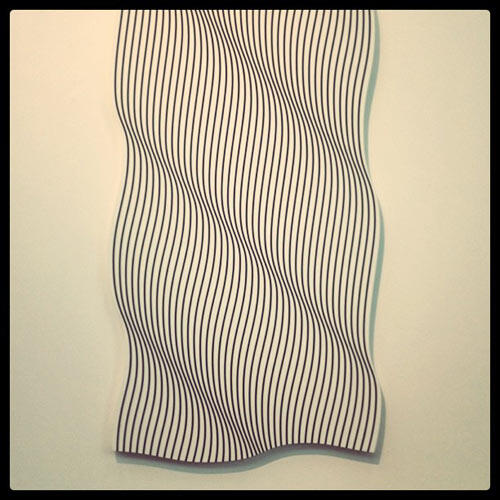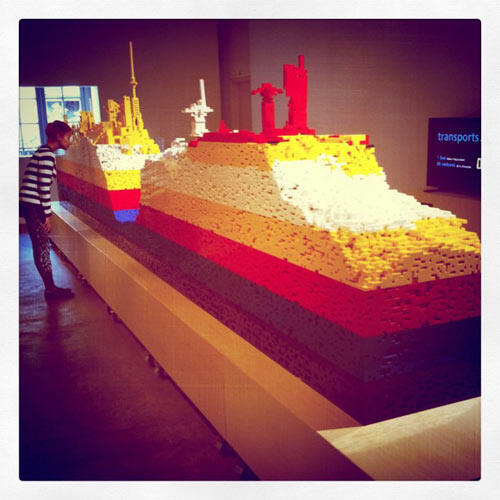 Legolopolis made me want to play with Lego again! Every Wednesday, members of the public are allowed to shift pieces around and its recorded and played on screens in the room.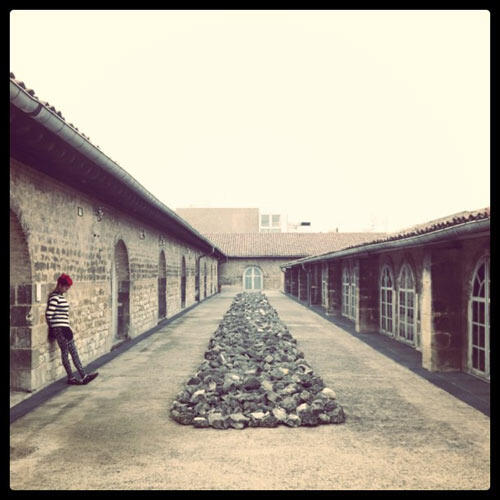 We went upstairs to the rooftop to explore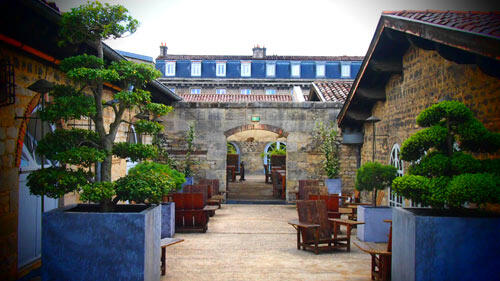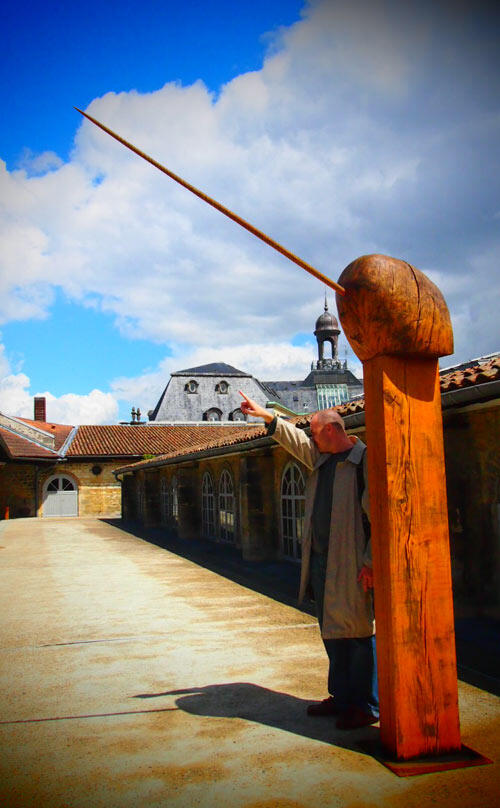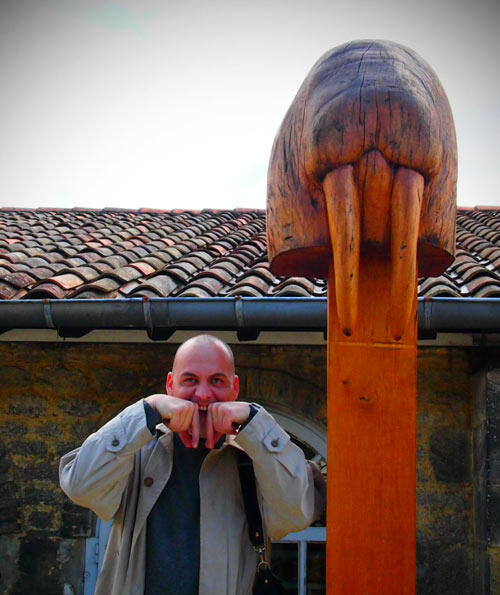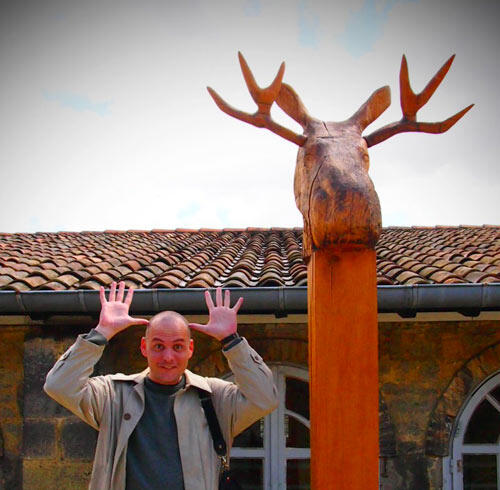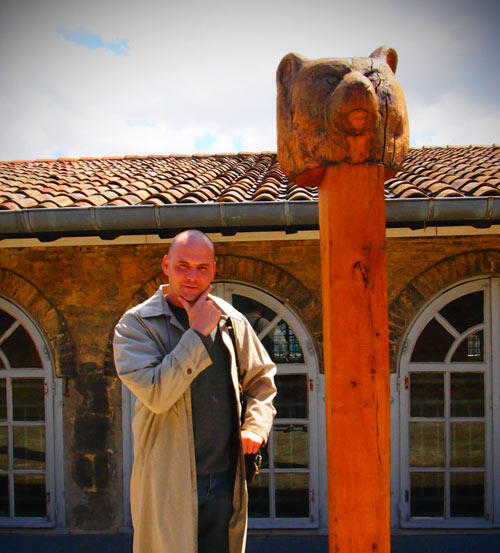 Clem said he's a bear so this is his real bear pose.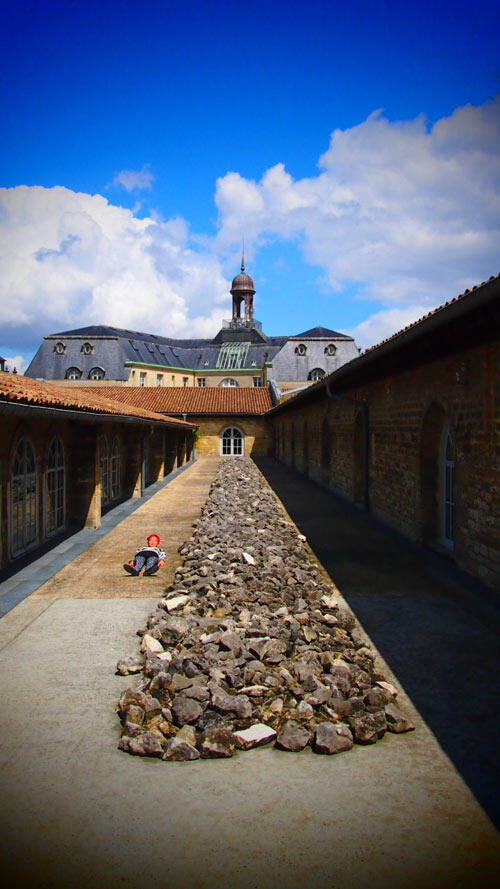 We both admitted we had more fun on the rooftop than in the museum hee hee.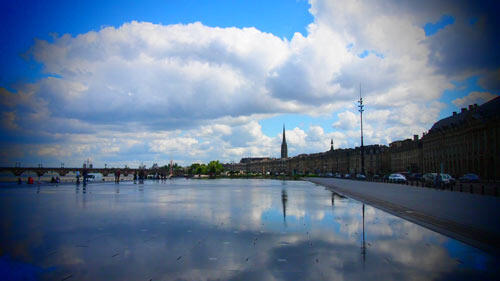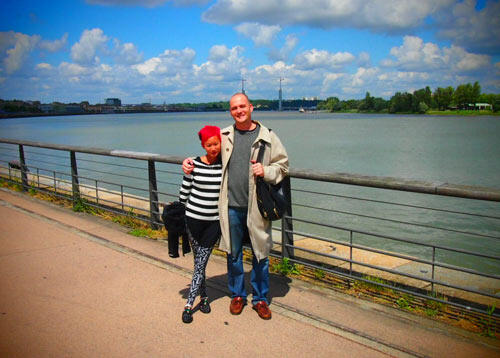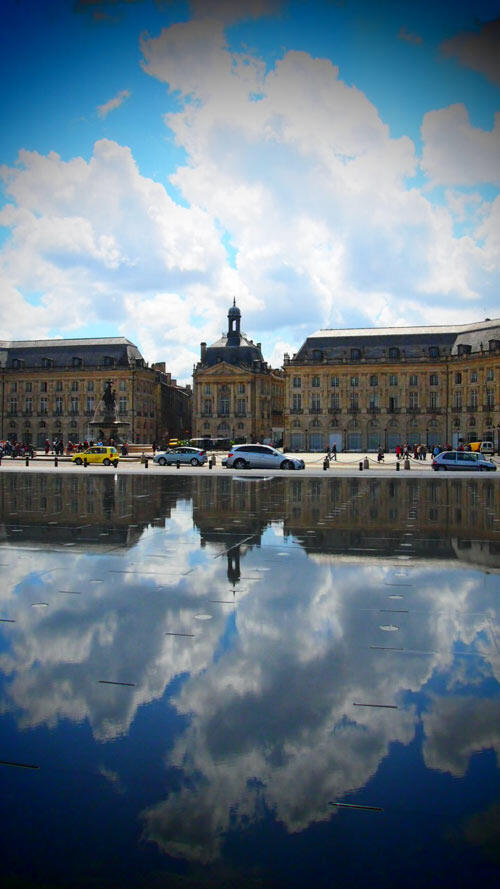 Bordeaux has just finished the most beautiful landscape work (miroir d'eau) that allows the most gorgeous pictures to be taken. French architects Claire and Michel Carajoud created a piece where a little bit of water is constantly covering a large black rectangular area. Water and mist escape through the slits you can see in the picture, and give a beautiful effect. Because of the 'giant puddle', the Stock Exchange building across is reflected sharply in images, along with the clouds and sky.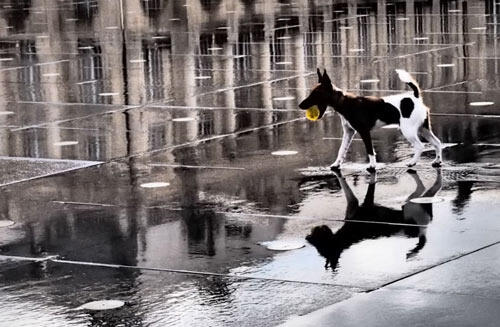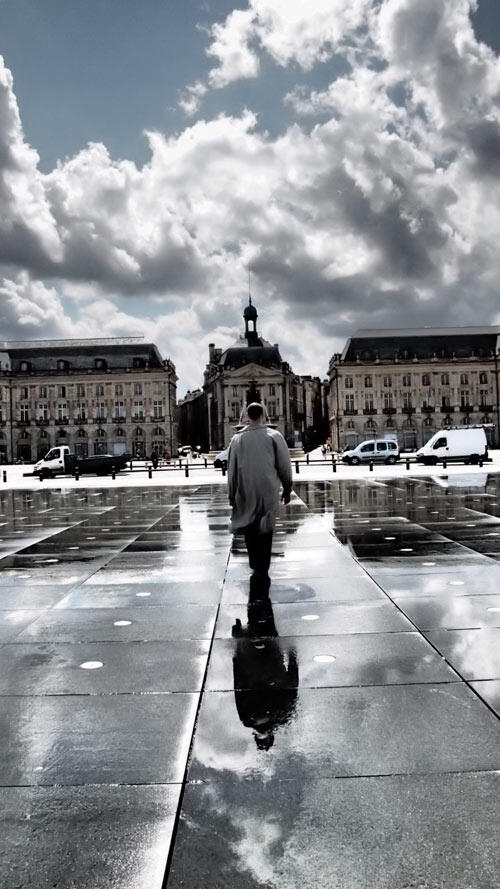 We went into the main shopping street for awhile, and i'm so proud i didn't buy anything (also, i need to get all these presents off my weight limit before i can do so first!). Went into a pub. I had a pint of Hoegaarden.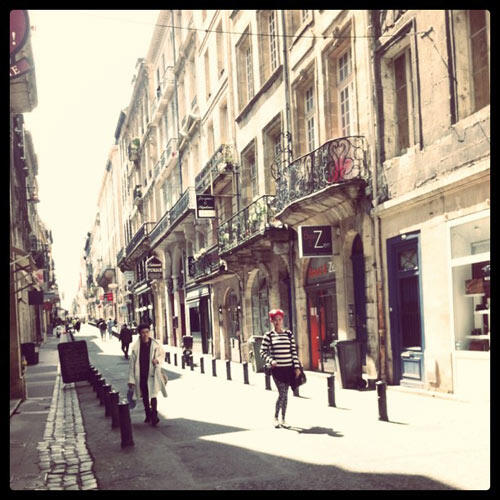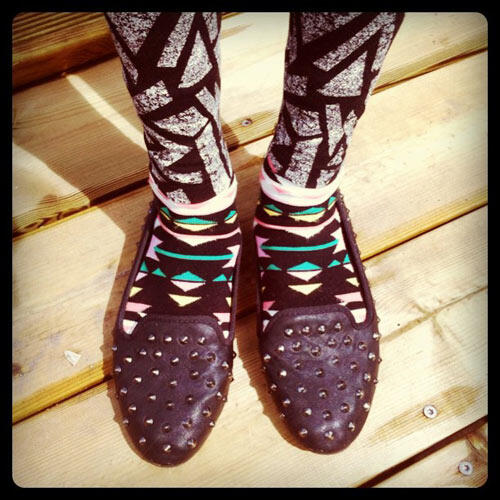 I just realized everything worn in picture above is from Topshop -_-