I knew eating would be a major itinerary while in France,
and my high expectations were not let down!
On some days, the first thing i drank after waking up was not water,
but champagne. 
Can't say i'm complaining (unless a hangover was in progress).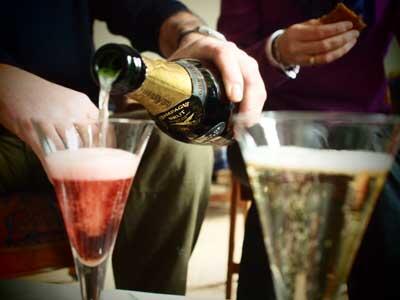 One of those aforementioned days was when we went to Clem's aunt France's apartment for an intimate pre-Christmas family lunch.
By the way, we had many 'pre-Christmas meals' – all filled with amazing food and wine.
I've been trying to avoid looking down at my midsection since i got here.
Clem arrived at the apartment a little later than some of us,
and i love how welcome his family have made me feel…
by showing me baby + kid pictures of him.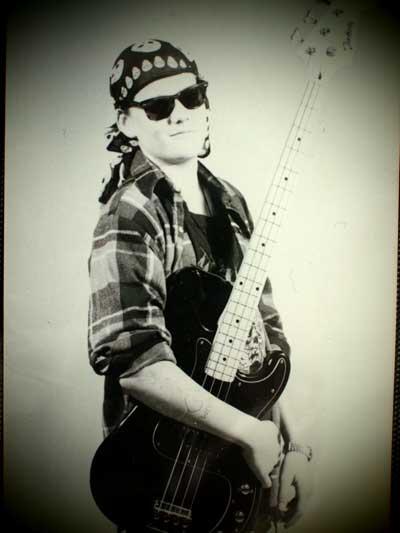 Sorry can't help posting at least ONE.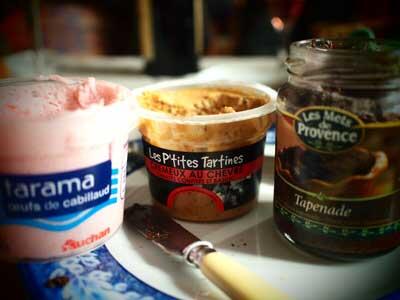 Before eating we usually sit around having champagne,
and spreads on bread like caviar, olives or foie gras.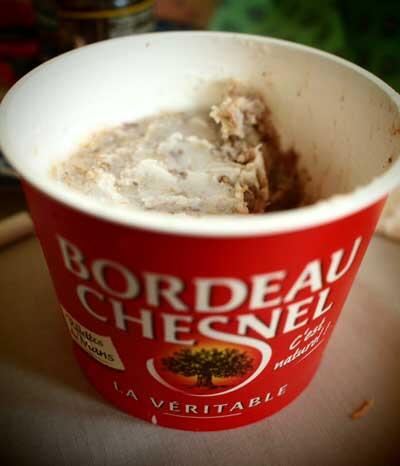 This one above is 100% NOT halal… and the BEST of all.
We're SO addicted to it and i plan to buy home as MANY AS I AM ABLE TO CARRY.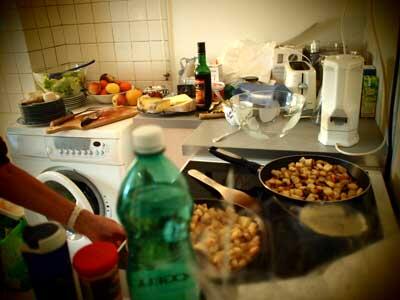 Peeking into the kitchen while lunch is being prepared.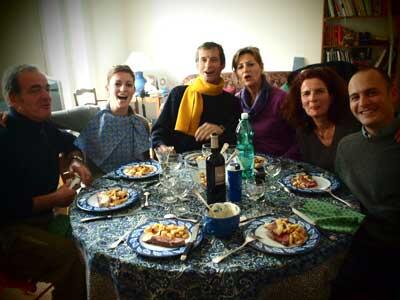 Didier, Flore, Serge, Dom, France, Clem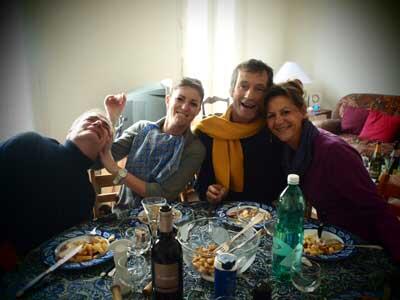 Didier, Flore, Serge, Dom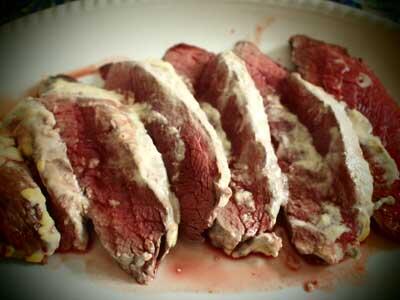 The absolutely succulent steak we had – perfectly rare and soft!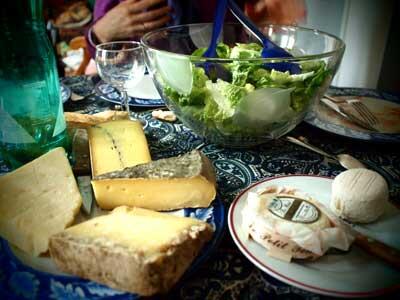 Lots of fromage (cheeses) + salad after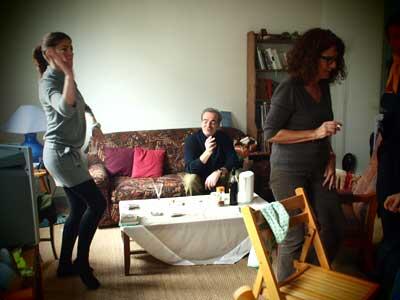 Flore trying to dance off the food.
I told Clem she's like a one-woman-club.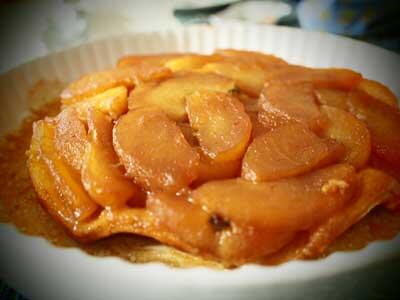 Tarte tatin we had for dessert was unavoidable.
I say unavoidable because one, i'm not usually a big fan of apple pie,
and two, i was already so full from all the steak and potatoes and cheese,
but yet i couldn't stop eating it.
I felt like i was swimming in a heavenly spoonful of syrup.
+ + +
For the next day's lunch, Clem took me to L'Entrecote,
this really famous restaurant in Bordeaux which has expanded to an additional two oulets in France.
There is no menu.
They only serve one thing and everyone eats the same entree (salad) and main (steak + fries).
There are no reservations allowed.
Popularity + No reservations = Pretty DAMN LONG QUEUE.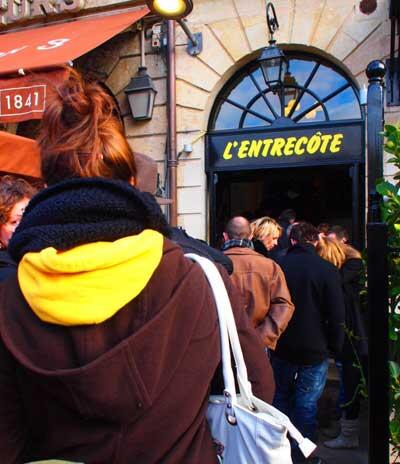 The line was from INSIDE the building till outside,
winding till the building next door!
Crazy!
I've never seen a queue for a restaurant that long in my life!
I didn't want to line up for the Eiffel Tower,
but for food, i would.
And i did.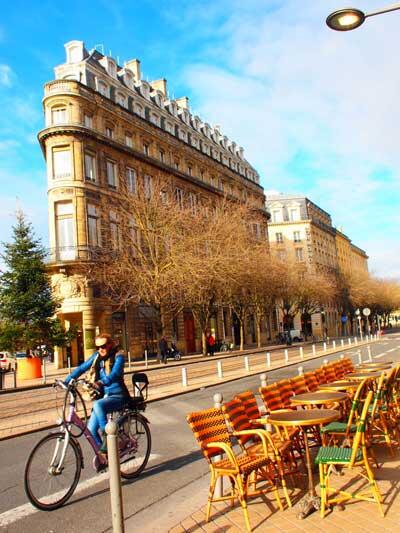 Took a picture while queueing. Nothing to do.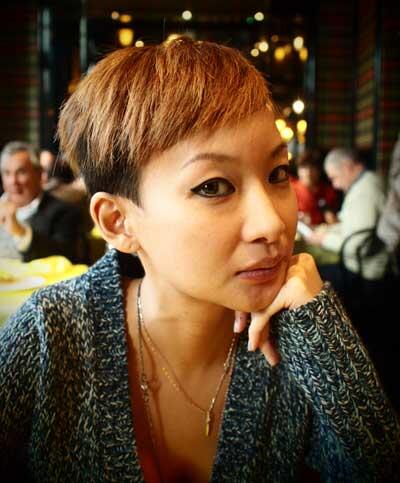 Waiting to see WHAT the fuss is about!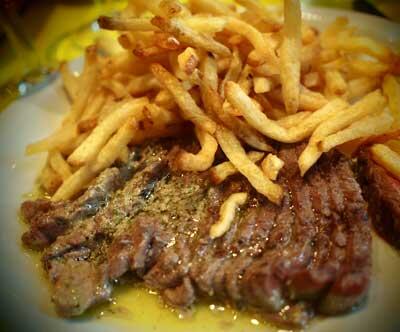 Okay i must admit… i know what the fuss was about after eating it.
The meat was so soft it practically melted in my mouth.
Drenched in their signature butter sauce,
it was also pure pleasure to drown the french fries in it.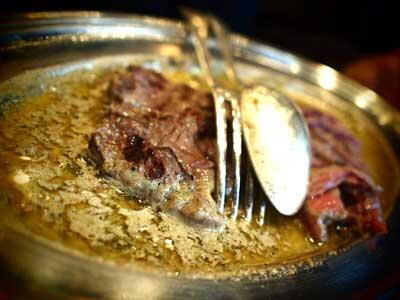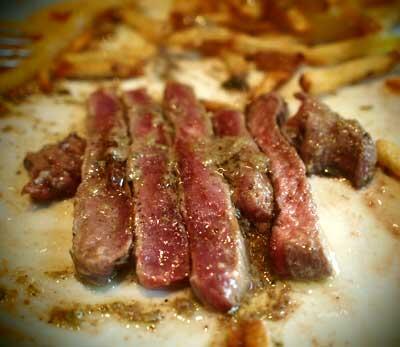 SO SOFT AND RARE OH I WILL MISS IT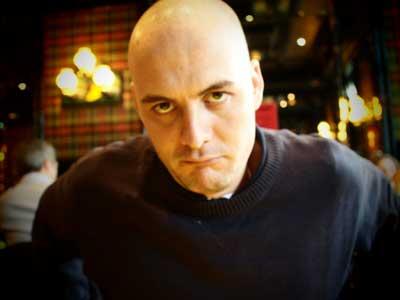 Sad face after it's finished.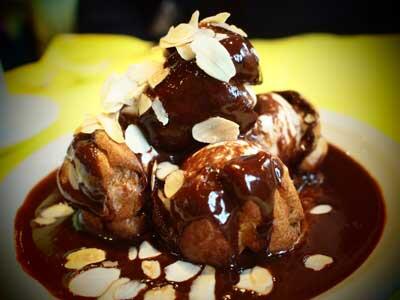 Shared profiteroles for dessert.
I will forever be reminded of Yishyene everytime i have some,
cos she was the first to convince me to try them,
and we had many-a perfect profiterole moment during our trip to South of France and Italy last summer.
+ + +
On our last day in Bordeaux, it was really gloomy and i was quite disappointed we weren't going to the beach to eat oysters as planned.
So Clem took me to a seafood restaurant to stuff me with oysters to shut me up.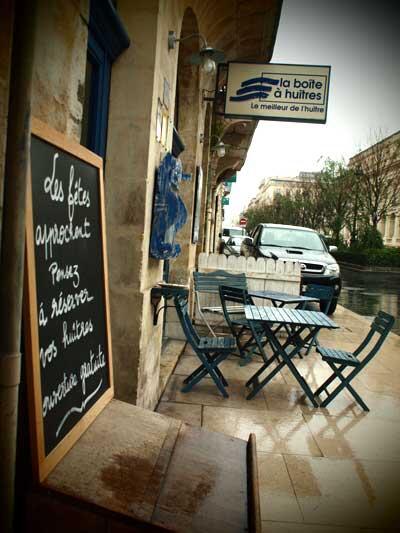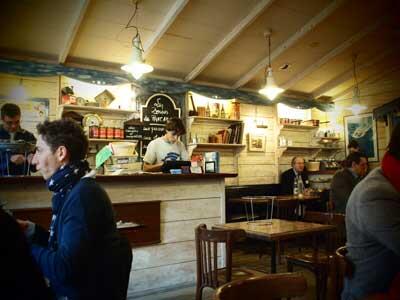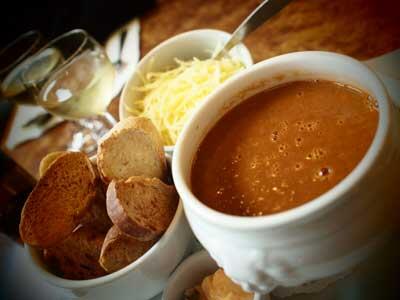 J'adore soupe de poisson!
One of my favourite French dishes (next to bouillabaisse and foie gras)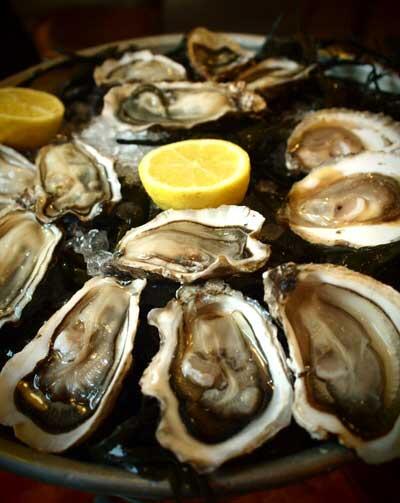 We ordered a whole platter of different types of oysters.
I had more than my share weeee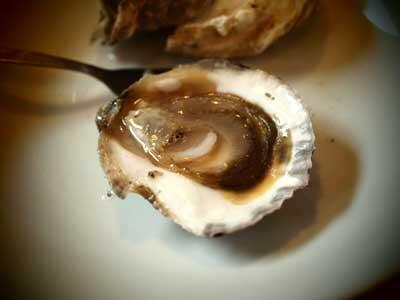 Belon oysters mmmm