Remember i wrote about Benefit Cosmetics just recently? If you haven't yet, read it *here* else you'll be a bit lost what the brand is all about. To take the brand to new heights, Benefit shot a documentary film called Glamouriety. The movie shows how its vivacious founders Jean & Jane Ford grew up on an Indiana farm, took on modeling by storm in NYC, and how they started the global cosmetics brand to the cult it is today.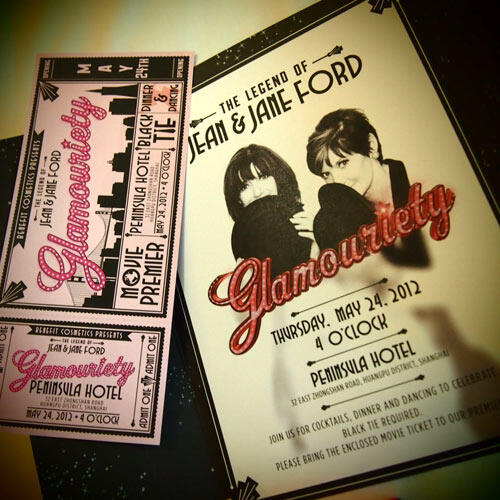 My invites to the premiere of Glamouriety in Shanghai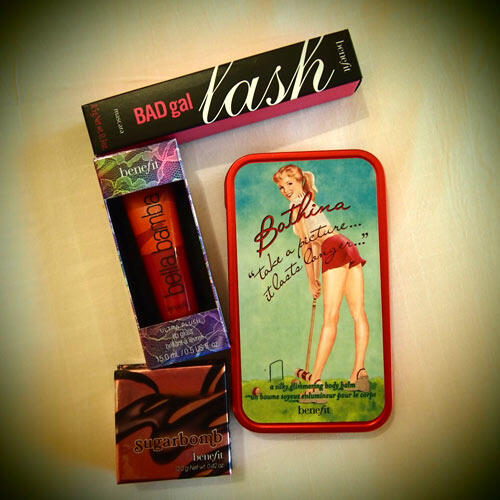 Some of the Benefit products i wore to the premiere that night. Missing from pic is Watt's Up!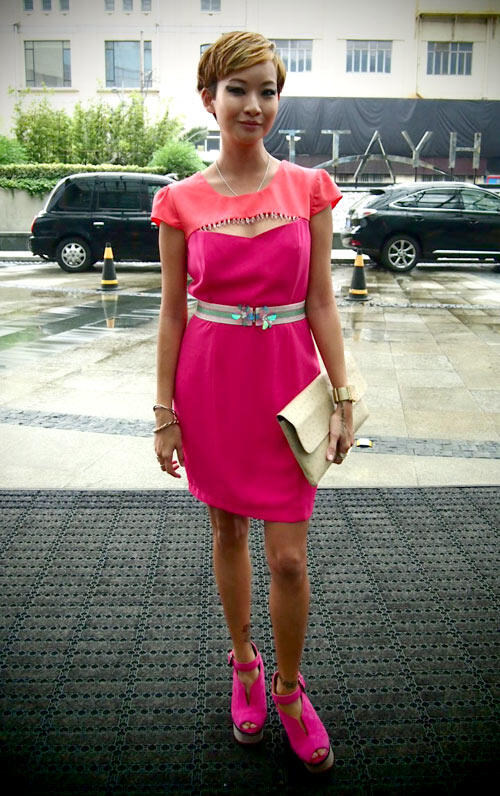 This was taken outside the Hyatt where we stayed, before heading to the event at The Peninsula, the most beautiful hotel in Shanghai. I decided to go for a bright pink cocktail dress from Gallo by Thian (i'm so sad to hear they're closing down! i'll never sell any of the clothes i got from them!) and fuchsia wedges from Topshop (that i got for my birthday)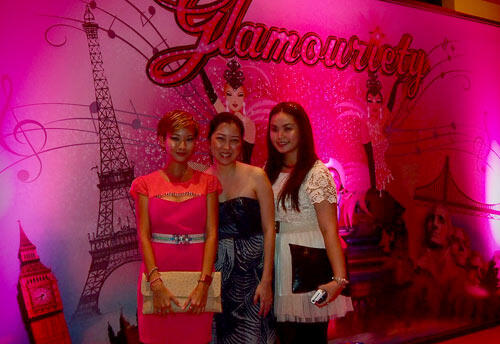 me with Hwa Yee, Marketing Manager of Benefit Malaysia; and Phoebe, from Female magazine.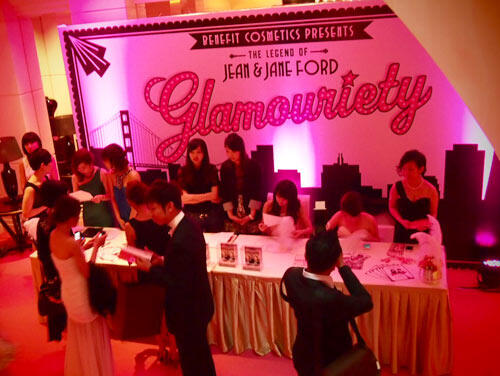 Everything was just so PINK. I didn't expect it and felt my dress totally blended in with the deco!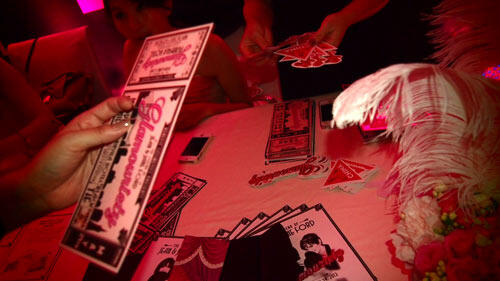 The whole theme for the film is set in the 70s, from the way the invites are designed…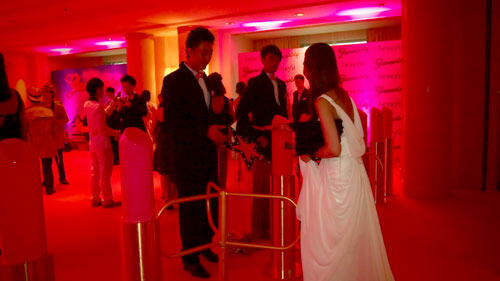 To the entrance to the screening hall… and even to the film ITSELF. You just have to watch it when you can to see what i mean – the scenes jump quickly from shows to ads in a very schizophrenic manner that's fun and not for the faint at heart.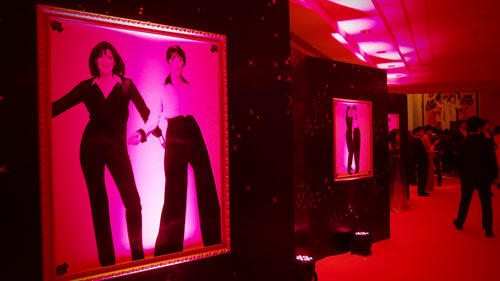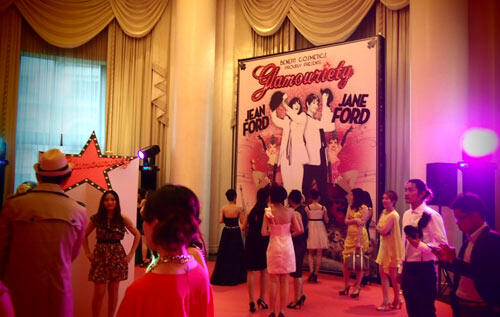 Even the official event photographers that night lurked around dressed in spy suits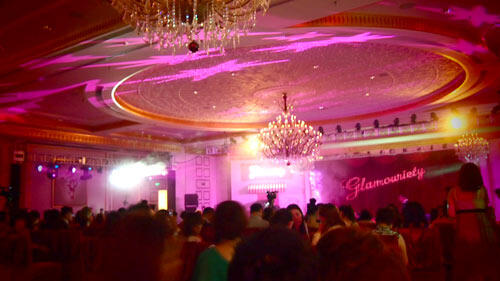 The screening hall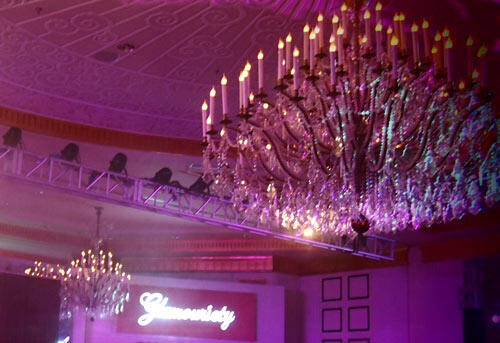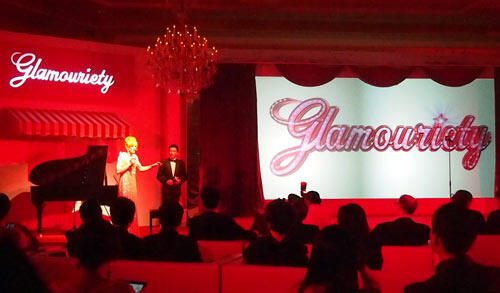 The entire premiere was quirky from start to the very end… Its emcees consisted of an English-speaking crossdresser, and a witty Chinese man who translated in Mandarin for the local guests.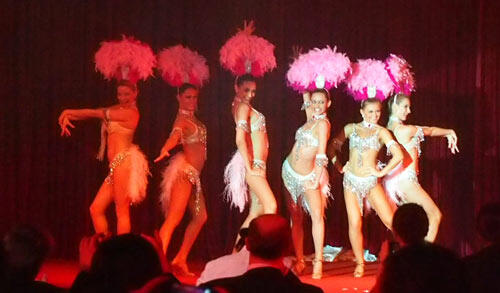 A proper cabaret show went on stage with the most dazzling costumes i wanted to steal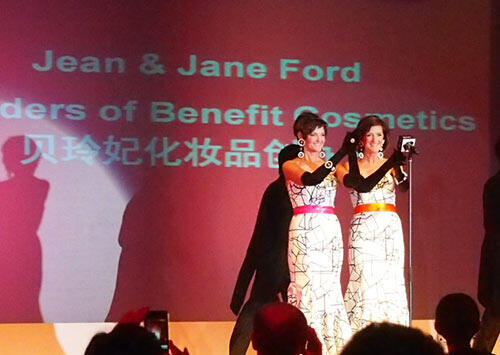 The legendary Benefit founders themselves – Jean & Jane Ford – to talk about the movie. They're insanely hyper and cute, both twittering amongst each other in jest. I could see why Benefit is the brand it is… because of the twins behind it! Completely full of energy, dazzle and humour.
The short film is 45 minutes long, and showed quick snappy snippets in animation and life shooting of the stories of their lives. It intertwined with random ads featuring Dr Feelgood (one of the star products which has a character), a startlingly handsome man who saves women in the operating room with his magic Feelgood balm 😀
There are some animated cartoons showing Jean & Jane flipping a coin to decide which business to venture into when their mother was going to visit them in San Francisco. They were deciding between casseroles and cosmetics… and cosmetics it came to be. With that fateful coin flip, Face Place was started, and later changed its name to Benefit.
My favourite part in the show was an interview with a glamourous crossdressing farmer in US who wrote to the twins years ago, thanking them for creating products that made him feel beautiful. I love how Benefit embraces the art of anyone in the world being able to make themselves up, no matter who you are. It was so funny to see him dress up and pose for his wife to take pictures of him around the farm.
There are so many parts to the film i'm not including here, like how Benefit has many theme songs with the CUTEST lyrics, how the twins chose doll characters to be their brand ambassadors across the decades, and lots more.
After the premiere, we were all ushered upstairs for drinks, food and party at 6pm.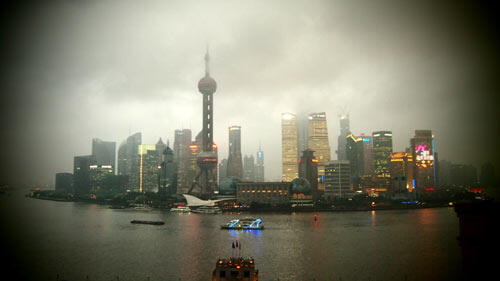 What a great view of Shanghai!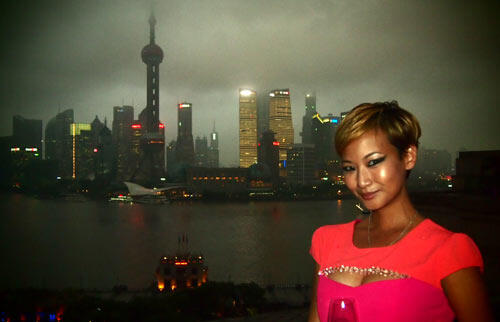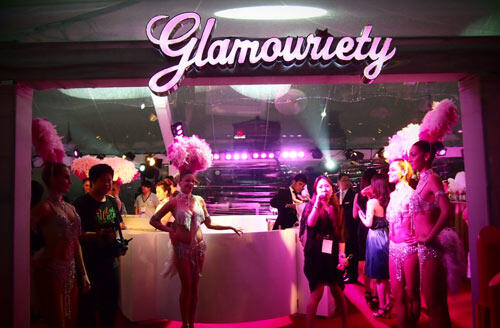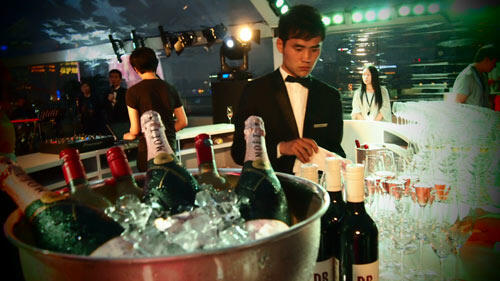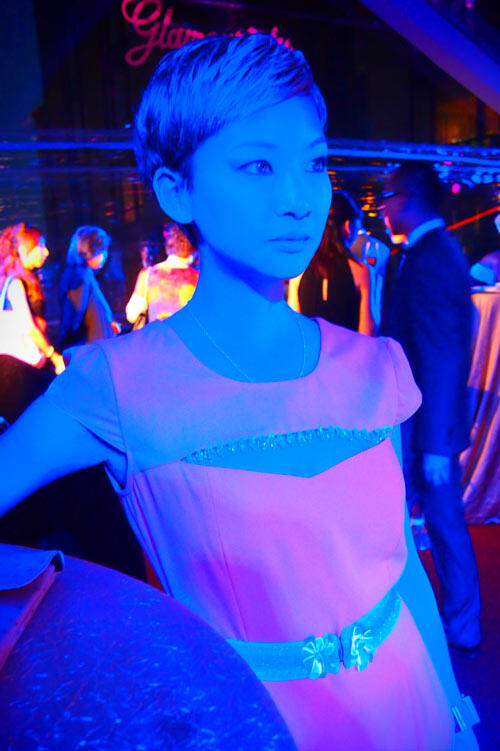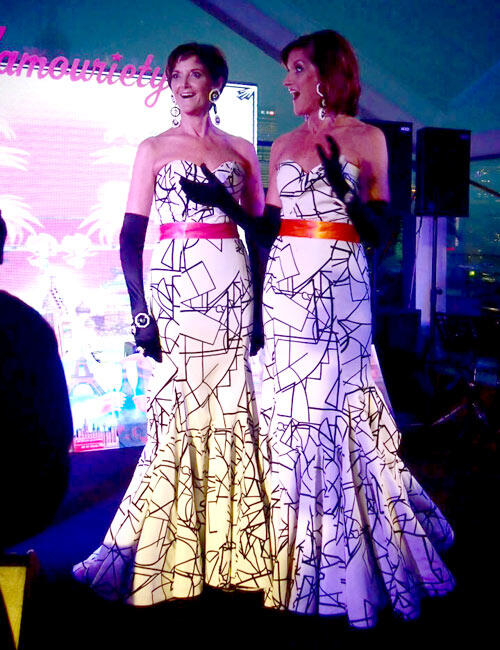 Jane & Jean Ford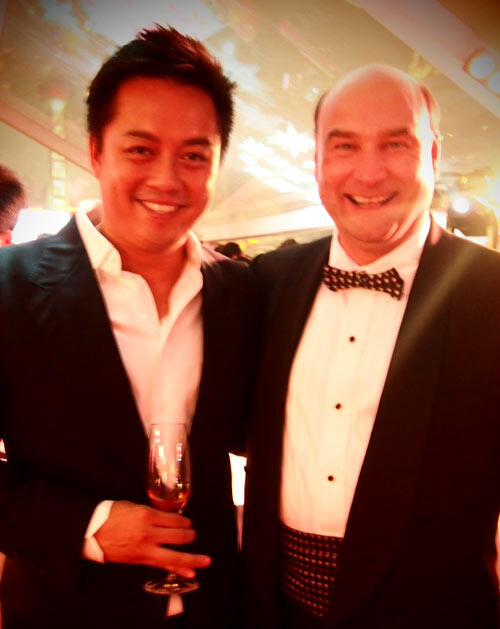 Alwyn from Luxasia; and Jean-Andre Rougeot, CEO of Benefit Cosmetics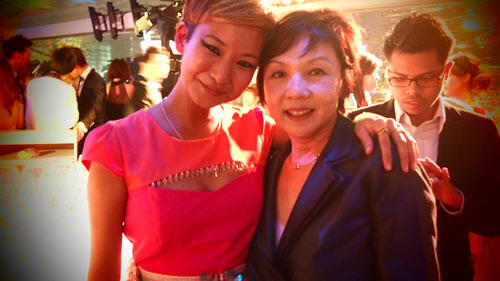 me with May from Luxasia Malaysia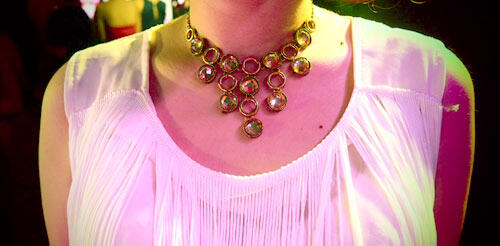 Random close up shots of guests' fashion choices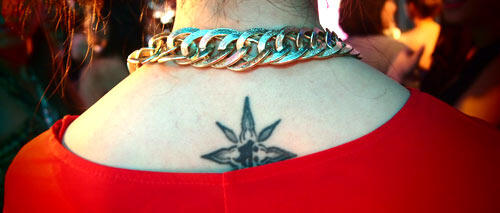 I was wandering around the event overhearing more Mandarin than anything else and thinking i wasn't going to be able to find people to talk to, when i overhead English! (this is the exact way i feel when i'm in South France) I hear it and think OH! People to talk to!
I introduced myself to this bunch of gorgeous girls, whom i discovered are all press from Manila.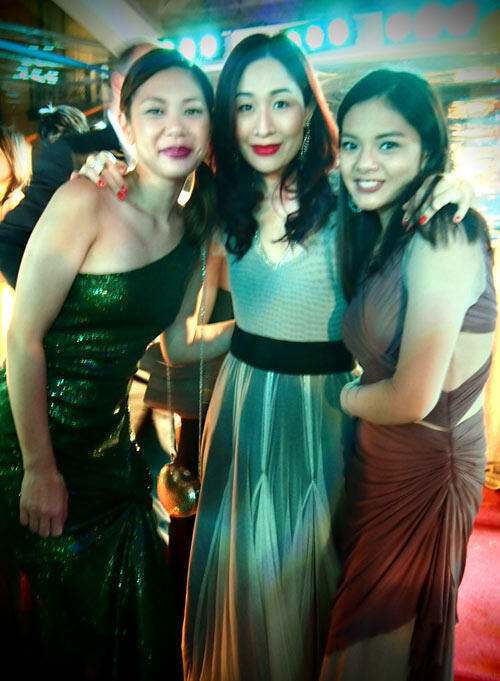 Beauty Editor Kim Reyes-Palanca; Agoo Bengzon; and Lyca Puno.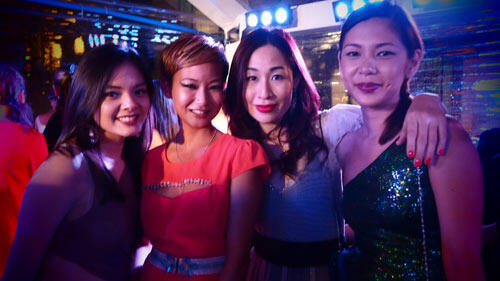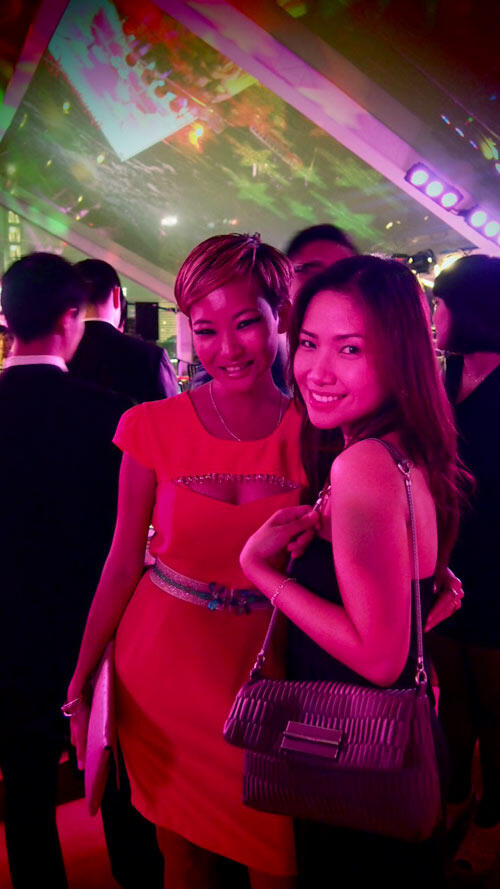 This is the supercute Aubrey Bautista, Benefit's Brand Manager in the Philippines. Her name card reads "Chief Fun Officer" 😀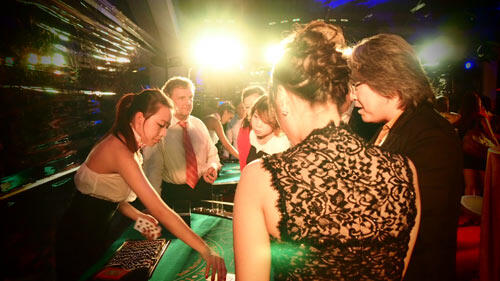 There were casino tables where we gambled for awhile with chips shoved into my hand by May heehee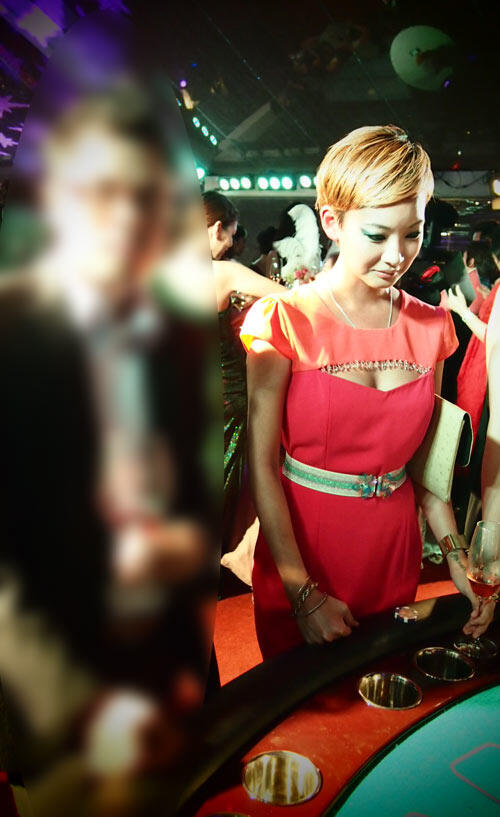 I wasn't really gambling to win and gave some chips away to this guy standing near me and watching. Turns out he's a French working for Benefit and living in Shanghai, and i shared my stories about being with a Frenchman too. In the end, we were talking about the pros and cons of having children with our partners in France vs Asia.
Band was playing some great songs, and i started dancing when Crazy Little Thing Called Love came on.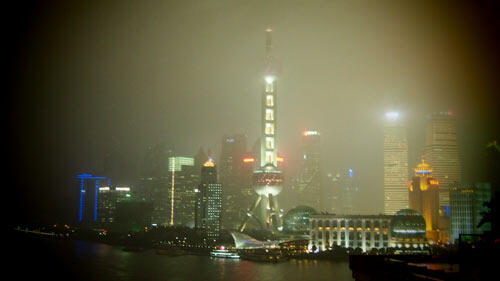 Went inside where i had a wonderful conversation with Karen from Benefit San Fran (whom i didn't take a picture with) and met another bunch of hot ladies who looked like they were ready to party.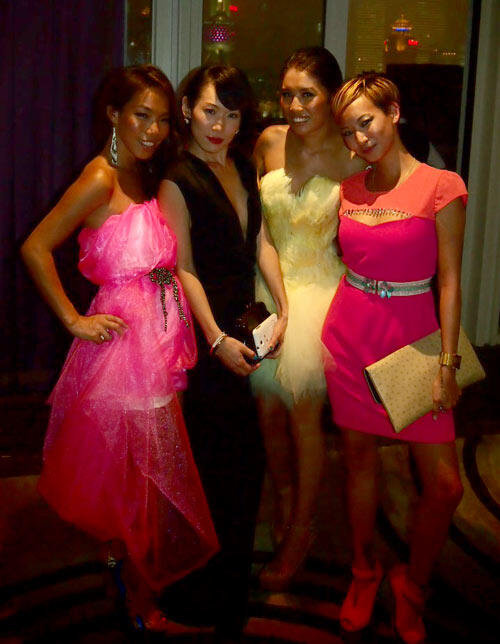 Turns out they were all working for Benefit Hong Kong! It's like i met the entire global Benefit team without meaning to..! From left is Maggie, Ophelia, Carmen, me.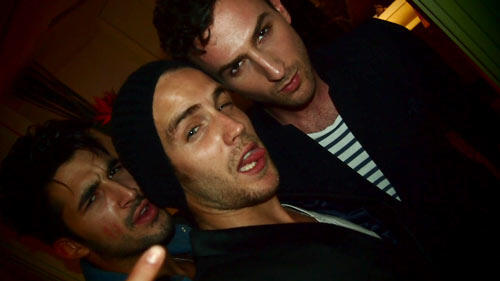 Asked these random guys to take pictures of us but they took of themselves instead. Have no idea what their names are…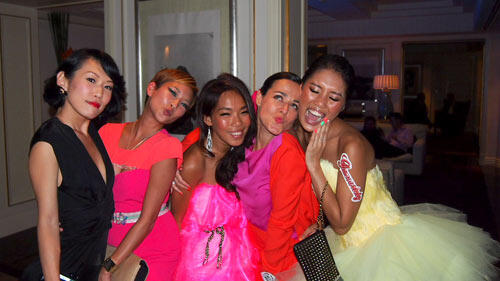 Lookee! We happend to be wearing the same tones!
Ophelia, me, Maggie, Bea, Carmen
At the point this picture was taken, i think i must have been there for four, five hours? I have no clue. I remember we all went back to the Hyatt to change for clubbing. I changed pretty quick and hung out in Maggie's room watching them get ready. Then some decided they wanted to eat so we went to the restaurant in the Hyatt and had a bite AND drank some more. Then around past midnight, we took two cabs to a club called Mint. Basically i was SO tired and drunk i fell asleep in the taxi, woke up when we arrived and i decided it was way too DANGEROUS for me to continue drinking at that point! So i stepped out to hug them bye, and took the SAME taxi home to the Hyatt where i went back to my room to pass out. -_- In retrospect, i think it was the wiser thing to do instead of passing out in a club with people i'd just met that night.
I had a BRILLIANT time in Shanghai. There's just something about the brand, all the people who work for it from all over the world, and of course the twins themselves, that just SPARKLES. It's truly such a HAPPY brand! If i had to work for a cosmetics company, that'd be the brand i wanna work for.
I am so happy that Benefit invited me to Shanghai for this and was in such an awesome mood for days after i returned. I can see why the brand has blown up to the magnitude it is today – it's the LOVE behind its whole bubble.
I am definitely a Benefit fan for life.
If you're curious to check out Benefit in Malaysia, you can LIKE Benefit Malaysia's Facebook page – facebook.com/BenefitCosmeticsMalaysia
And visit their counters here:
Parkson, KLCC: 03- 21642187
Parkson, Pavilion: 03-21414601
Parkson, 1Utama: 03-77253566
Parkson, Gurney: 04-2293702
Parkson Sunway: 03-5631 6300
Metrojaya, Mid Valley: 03-22829266
Robinsons, The Gardens: 03-22846266
Dimensi, KLIA: 03-87873393
C&F, KLIA: 03-87873785
Sephora Starhill
Sephora KLCC