Humour me and play the song below while you read the post ok? I think it goes with how i feel about my dressing! And i love Lisa Mitchell. She reminds me of Regina Spektor.
Completely random pictures of what i've been wearing this month. One weekend, i impulsively decided to wear AS MANY POLKA DOTS AS I COULD.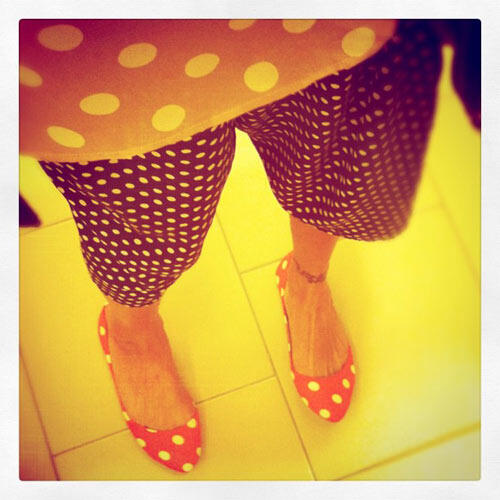 Top and pants - thrifted. Shoes from Chatuchak. I think the total cost of this outfit was RM34. SuhWEET.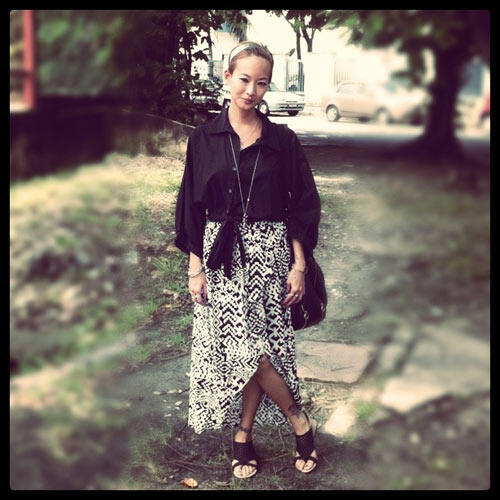 shirt; tsen by richard tsen
skirt; brisbane
shoes; bangkok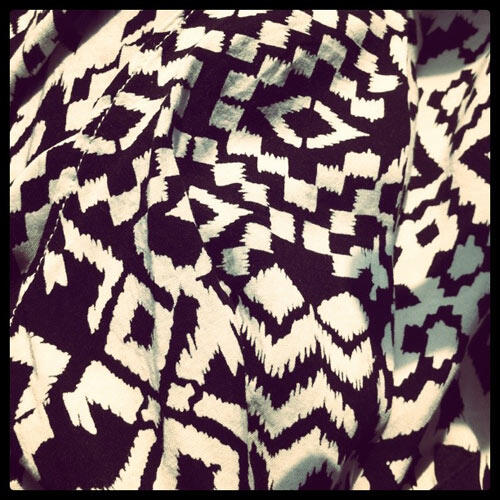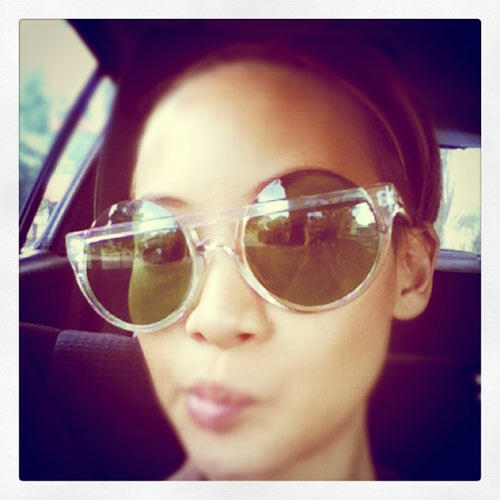 After i championly broke my Henry Holland x Le Specs sunnies at Future Music Fest, i FOUND another pair in KL! Was thinking it was a lost cause cos i even emailed Actually store in SG i bought it from, but they'd completely sold out. Then i was walking around Bangsar Village 2 and saw the Actually KL store carries the styles i like. Score.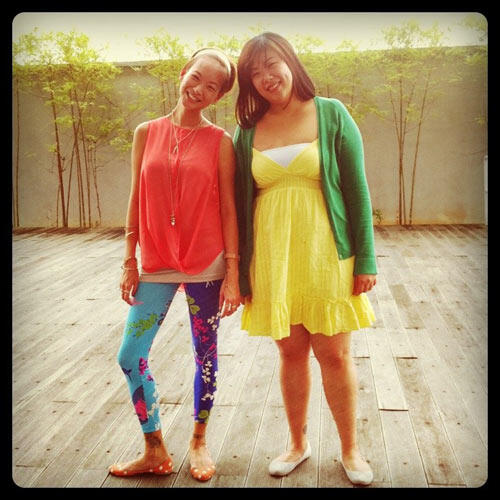 One random day at work, Ee Von and i were like a walking rainbow.
sheer coral drape top; topshop
silver singlet; zara
leggings; h&m x marni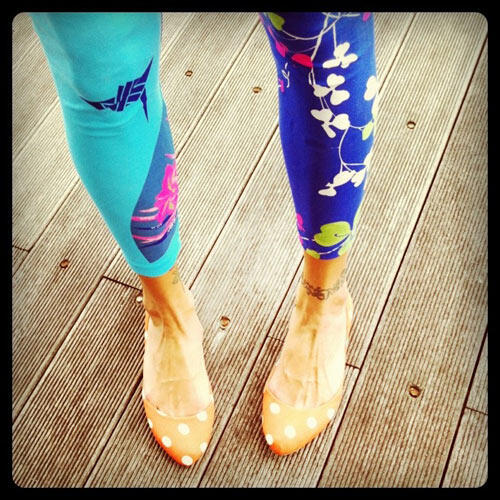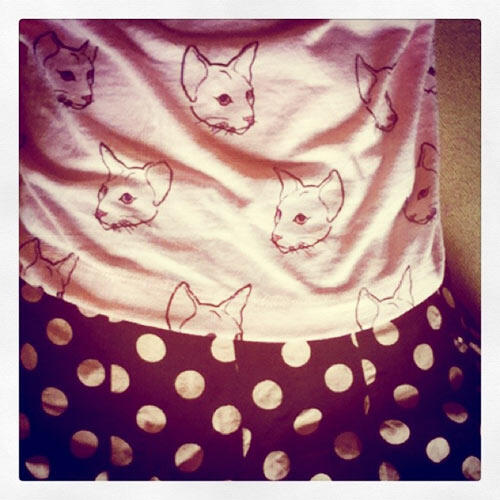 cat top; hey pilgrim in bangkok
polka dot shorts; topshop
I remember wearing this on a Saturday, and was to meet a bunch of our friend for dinner later that night. I quietly put on this cat headband i just got... and Clem looked at my cat shirt and ears saying softly, "Psychoooo...." I was like, "What? What? Is it too much? Really?" and looked at myself in the mirror again. Was *going* to remove it... but i REALLY wanted to wear that out! And besides... there's no one to tell me i CAN'T. So i did.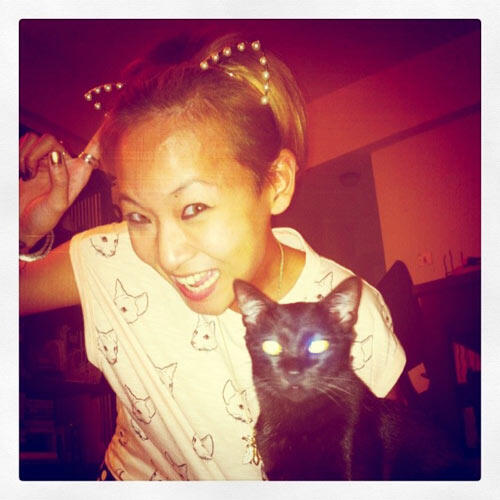 I got the cat ears headband from The Odd Loft @ Publika. Here are a couple of pix of the vintage paper dress they have exhibited there: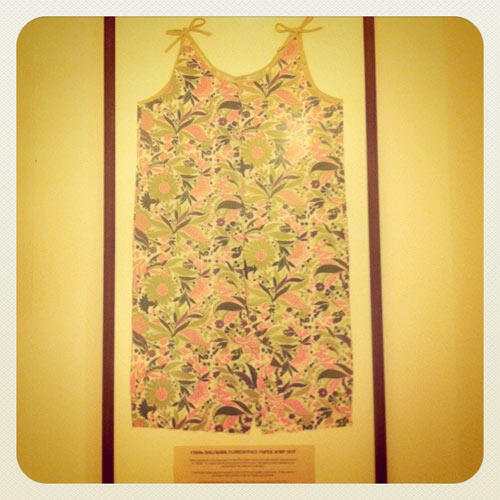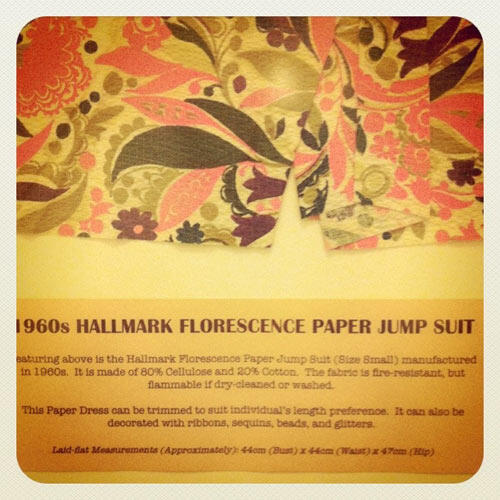 If you do go to Publika, i suggest you check out The Odd Loft, and the Sevendays pop up store. They're my two fave boutiques there.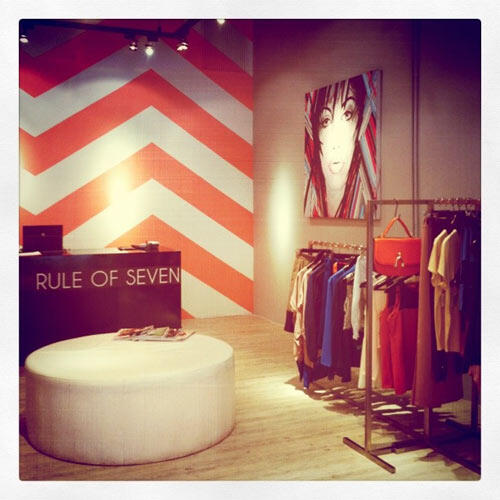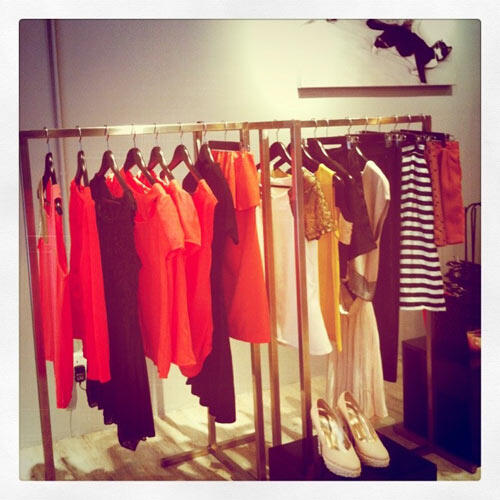 I used to keep all my nice clothes and save them for..??? So i've started wearing them all as much as i can now. No point having nice clothes if they're just sitting in the closet making friends with each other.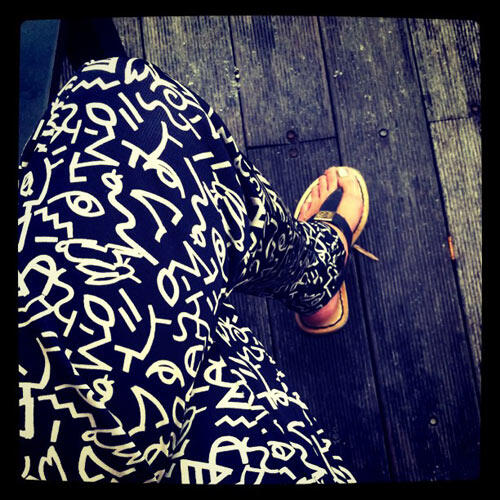 Print pants from Topshop Unique. Sandals from Anne Klein (i wear these to death).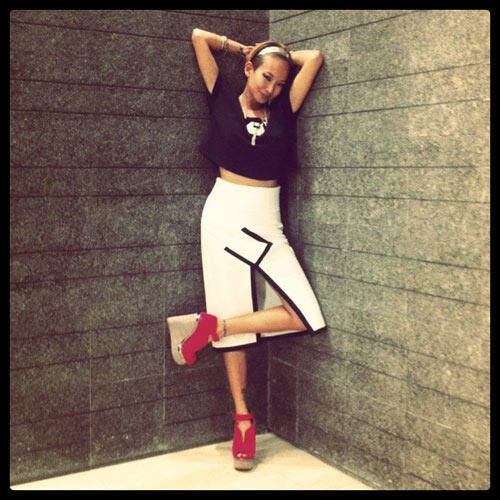 I went for the Giuseppe Zanotti event in this outfit.
top; leftblock
necklace; sportsgirl
quilt skirt; azorias (you can still buy it *here*)
fuchsia wedges; topshop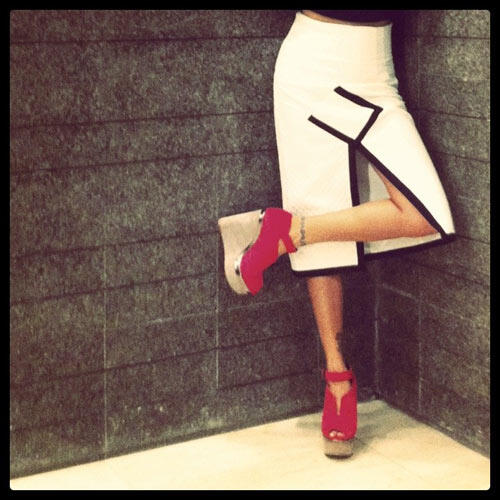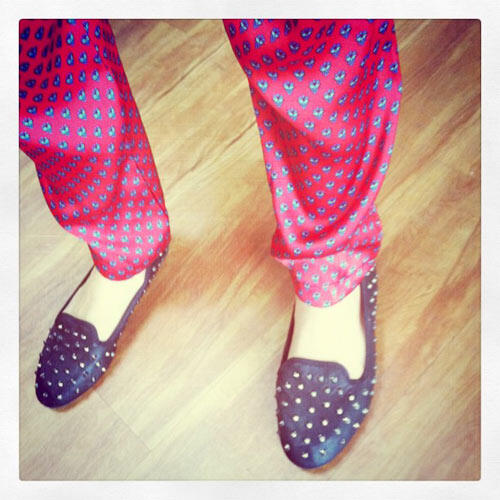 silk pants; zara
studded shoes; topshop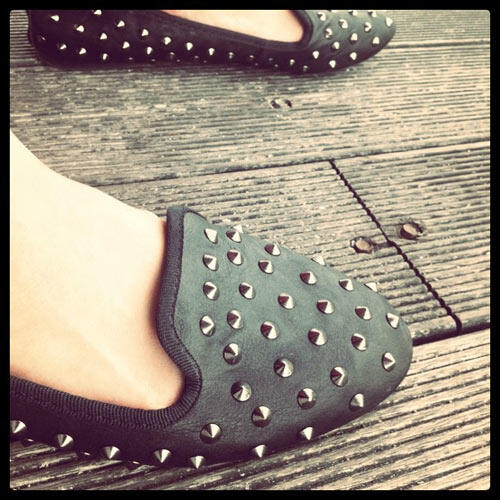 Yishyene was saying how heaps of girls in London are wearing the shoes above right now! So that means... i won't take them with me when i go there this summer.
////////////////////////
Speaking of summer in London, You still have a few more days to enter the Samsung Global Blogger competition i blogged about 2 days ago (deadline is 2nd May).
Giving you the chance to become a star and report from London during the Olympic Games, you'll get flown to the city and  mentored by celebrity judges while having your very own video blog promoted across 19 countries!
Just send in a 30-second audition saying why YOU would make a great Samsung Global Blogger and cross your fingers! Click *HERE* to enter!!!