Erhhh phooo there's SO many pix i took over last weekend i don't know where to start! Thought i'd go by day cos it made more sense but i haven't shifted the hundreds of pix i took from my Pen3, let alone edit them. So daunting. Just gonna start with the instagrams i took then tackle the other photos later slash tomorrow afternoon.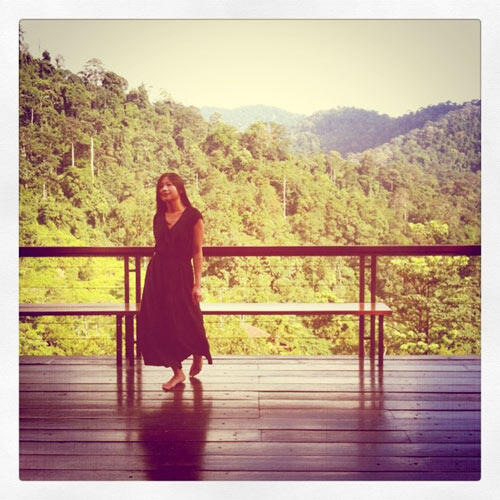 Oli on the huge patio upstairs where we stayed on NYE (the next night Clem and i shifted downstairs)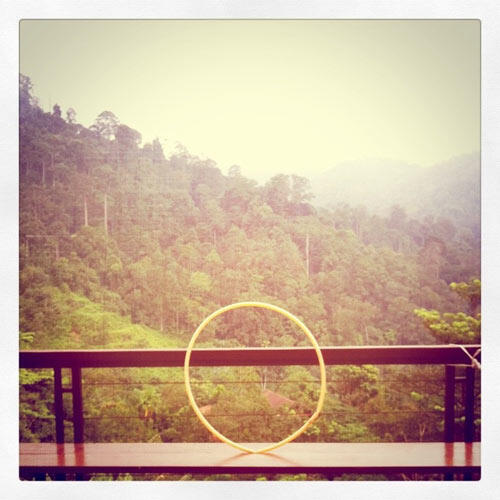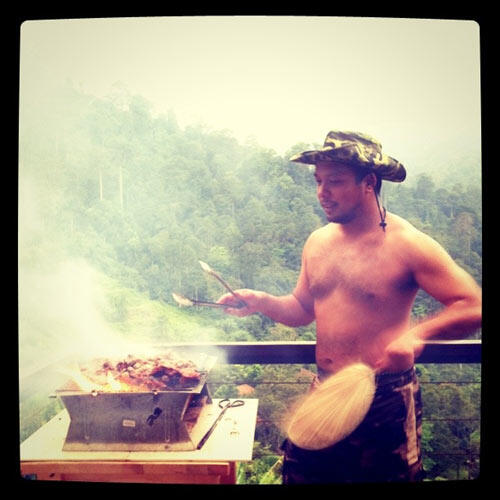 Fai was super manly and took care of the BBQ all evening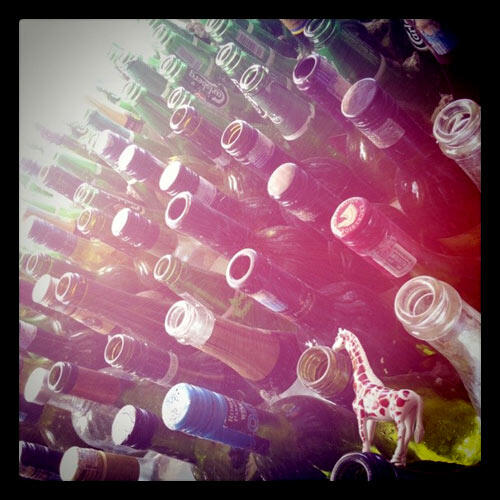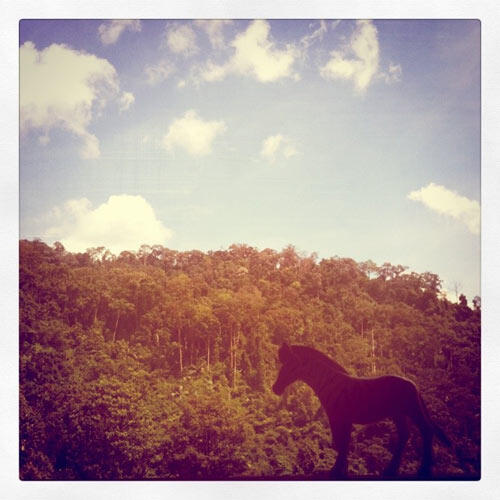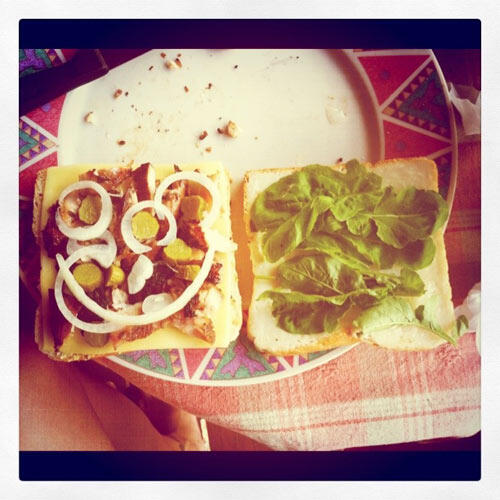 This was on New Year's Day when the rest headed back to KL, and Clem and i snacked all day on BBQ chicken sandwiches, chips, cheese, salmon, foie gras, sparkling, beers and whatnot. We know how to hit it in the forest.
Some Eckhart Tolle to kick off my reading for 2012. It's not light reading. And i only got to page 16 throughout the whole weekend.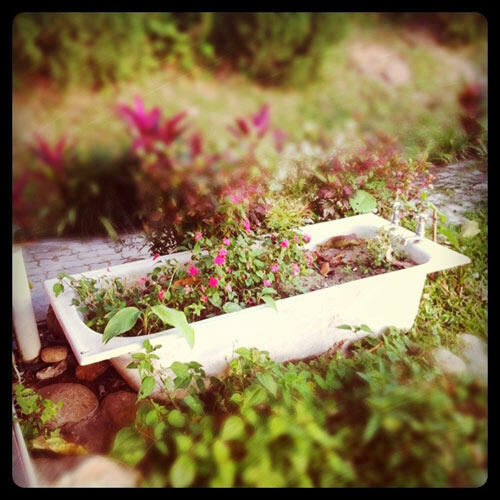 Zee's dad/Uncle Awanmulan/Uncle Teng told us how the former owner used to sit in this very bathtub perched on that hill and drink his beer while watching the sun set. I was quite jealous to be honest. I wish i could do that too!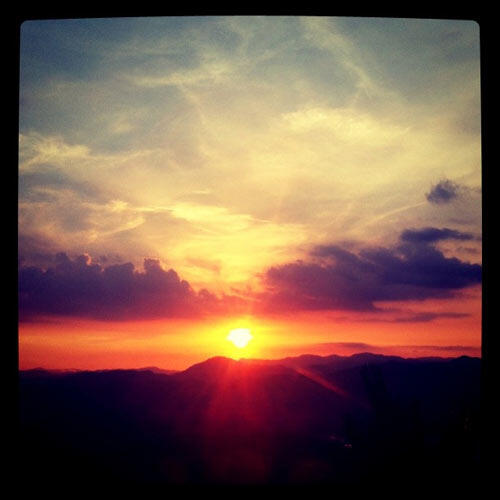 We had beer and foie gras with Uncle Teng, Zee and his gf while watching the sunset on New Year's Day.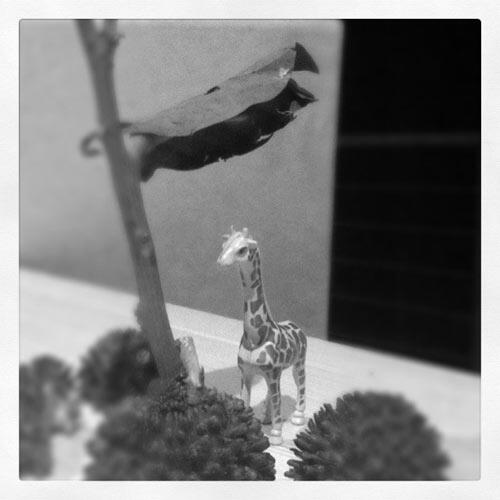 That night Jess + Tania + Aaron + Johnny arrived. Tania built some props to shade my giraffe without me asking her to. This is one reason i like Tania.
LEAF BUGGGG!!!
I LOVE leaf bugs ever since i saw them on Horton Hears A Who.
LEAF BUGGGGGGGGGG!
This was the biggest leaf bug i EVER saw! About 2 inches long!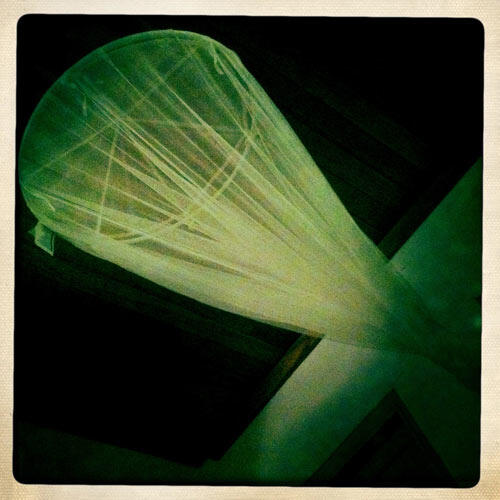 Was waiting for Clem to take a shower and too lazy to move from bed (cos i'd already washed my feet) so i took hipstamatics of the mosquito net… before sneaking pictures of him bathing.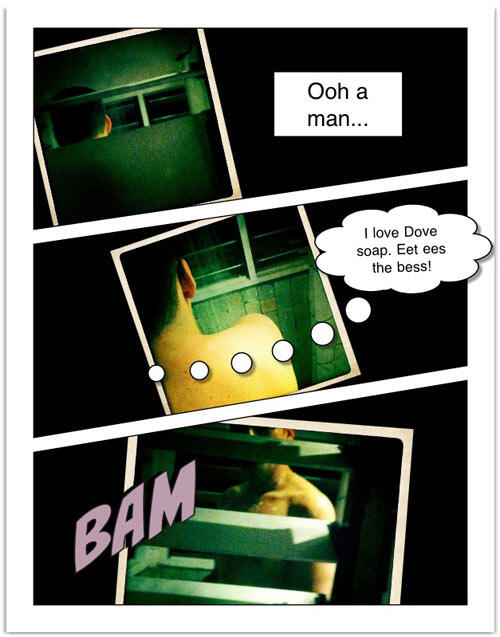 Used some comic app to play with the pix i took. I bought the app MONTHS ago and never used it… till now! App-shopping is so danger -_-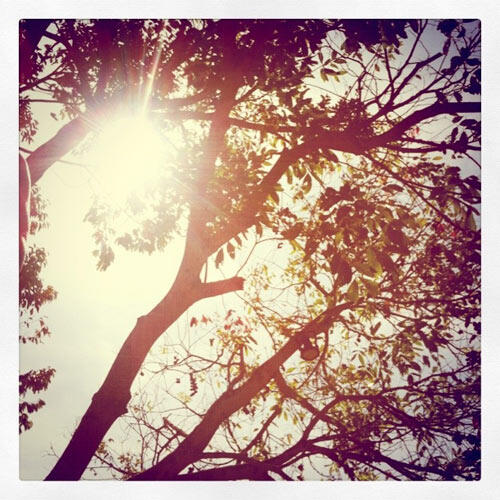 Sun was scorching and gorgeous on Monday the 2nd. Clem and i rushed to catch some sun around 11am. Tania came a bit later and caught me crawling on the ground with my head to it and was like, "Joyce, what are you DOING."
"There's an awesome praying mantis here. And i bet you'll be doing what i'm doing too."
Sure enough, after i was done taking pictures, Tania was kissing the ground doing the same.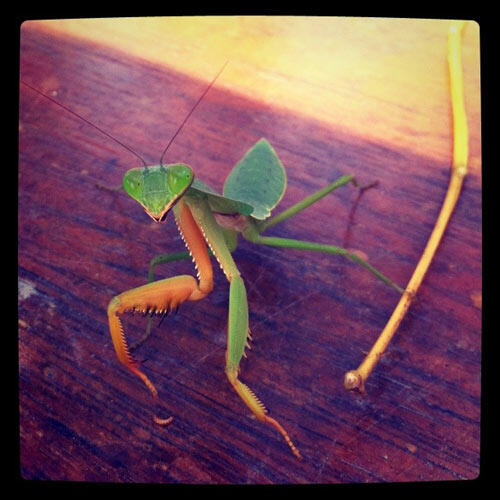 This mantis is a fighter! He kept on rushing and jumping at the camera. Vid *here* if you really wanna see it.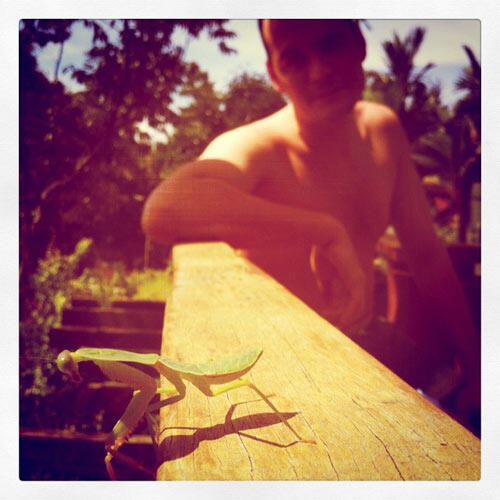 It really made me think of those aliens in Falling Skies.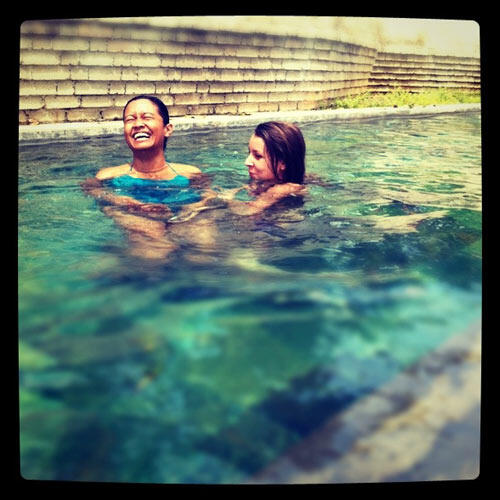 Tania and Jess tryna be wild things but tak jadi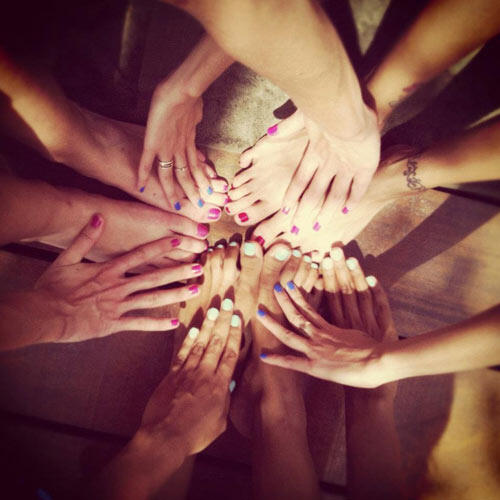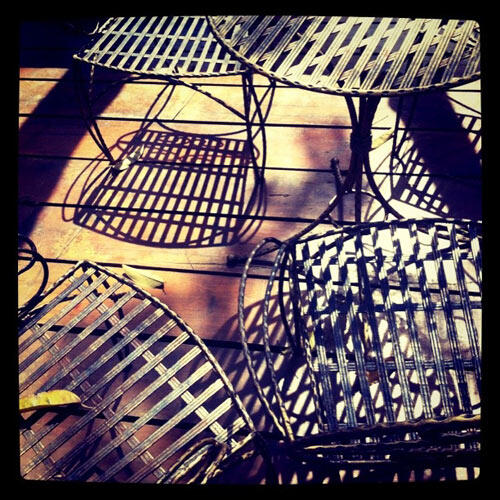 Related post:
Myra's Hen's Night @ Awanmulan