Last Saturday was the first time i attended a night Malay wedding - Myra & Fahmi's! I already knew that it'd be a short ceremony and there would be no alcohol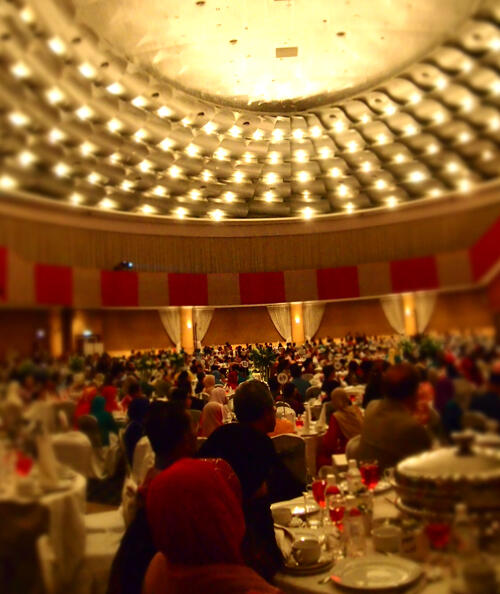 There were 100 tables at the Felda hall (somewhere off Jalan Semarak) that night, meaning there were 1000 people! Ahmygad. I can't imagine having to layan 1000 people..! Friends were seated wayyyy at the back (we were table 91) and i don't blame the couple for placing us there, we were not the quietest in that hall :p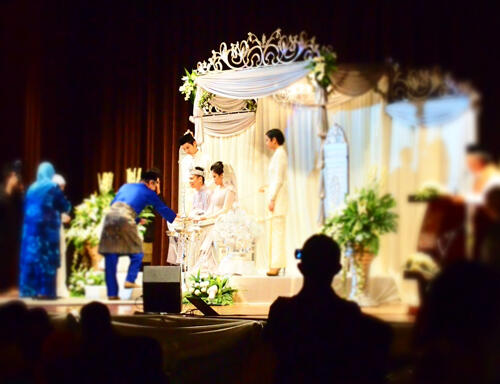 We were so far away i could barely see what was going on, but my magnificent Pen managed to capture the stage! Quite chuffed. Clem kept on asking me questions, like why their hands were being washed, why were we given eggs, and what it all meant. I'm such a fail Malaysian at times. I pushed his curious questions off to Fuad, since he's Malay and should know his shiznit. Fufu was not as adept at it as i thought he would be -_-
After the prayers and upacara, the food was revealed!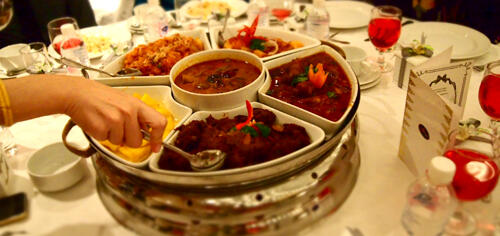 The quantity of food is vastly different compared to Chinese weddings..! I think what we had on the table would be enough for 1x Chinese course :p The good thing is we didn't overeat (plus we were going partying after that so not a great idea to do so).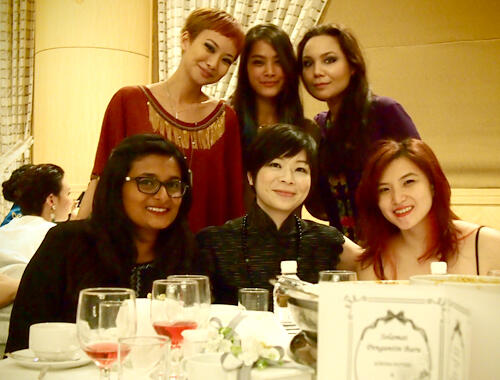 me, Clouds, Maybritt
Meesh, Wai Kit, Sarah
I asked the guys to take a picture and noone really budged...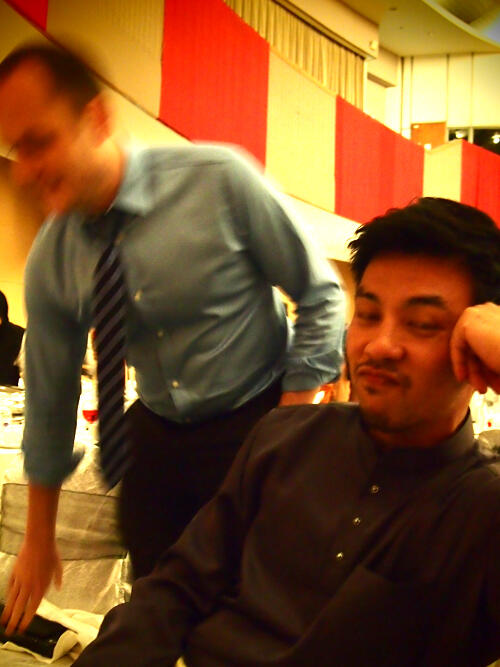 "Schmeh" - Kevin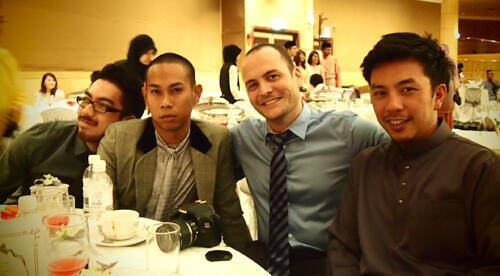 Fuad (Sarah's man), Ming (not exactly a man...), Clem (my man), Kevin (Clouds' man)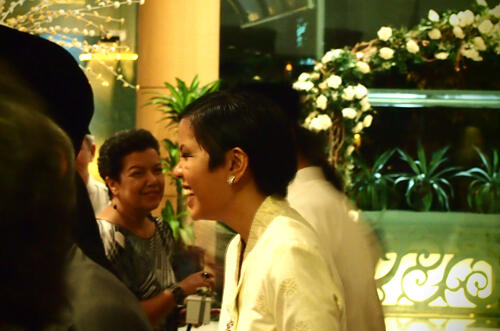 Paparazzo shot of Didi saying BYE to 1000 guests at the door.
There was such a long queue going out to say bye to bride and groom that i tak larat to take a picture cos people were moving us along in the line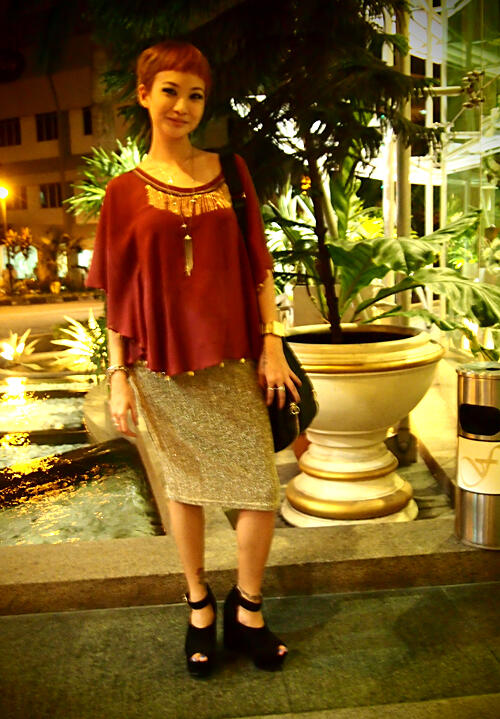 I wore a Gallo AW10 top and Azorias gold skirt.
When Clem and i got into the taxi (we always take taxis if we're both gonna drink) to go to the JW party; i slipped off the Gallo top, kept it in my handbag, pulled up the gold skirt, and retied the strings over my shoulders into a bow to change it into.. a short dress. I was quite proud of how i managed to pull a fashion stunt from being conservative at a Malay wedding, to sexay at the JW party when... i noticed the lining in the dress/skirt only comes up to a certain area and had to avoid bright lights behind me after that -_- NOT AS SMART as you thought, Joyce!
////////////////////////////////////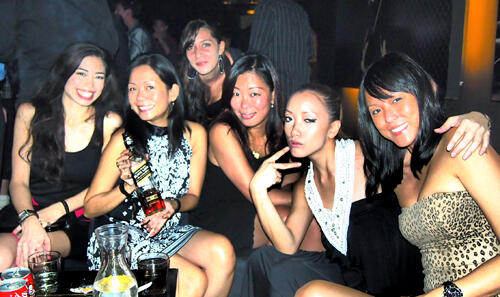 Cammy, Tuna, Helo, Jacie, Serena, Elicia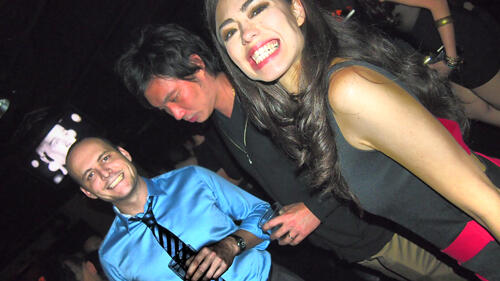 Clem, Kenny, Cammy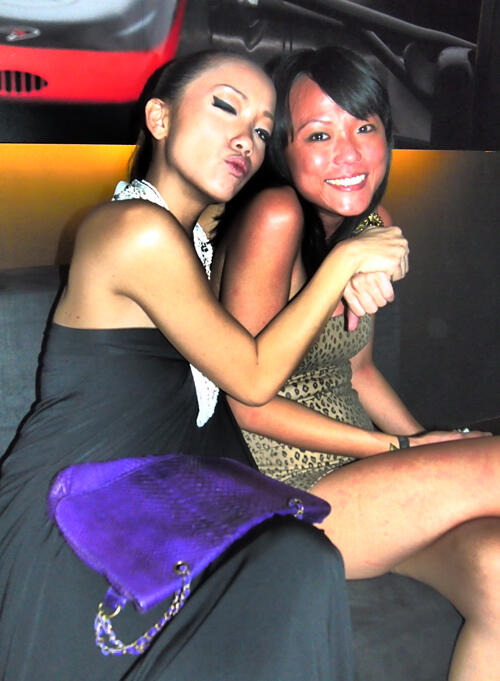 CC and Elicia
'Twas Elicia's birthday last week! HAPPY BIRTHDAY WEE WEE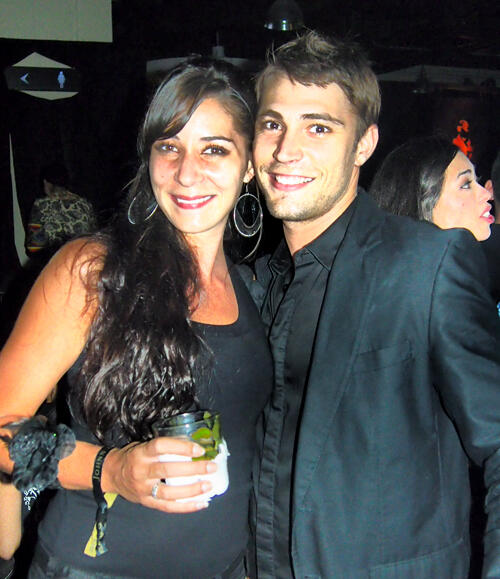 Helo & Lucas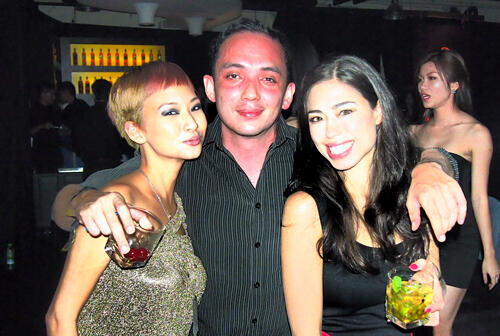 me, Jamie GOH!, Cammy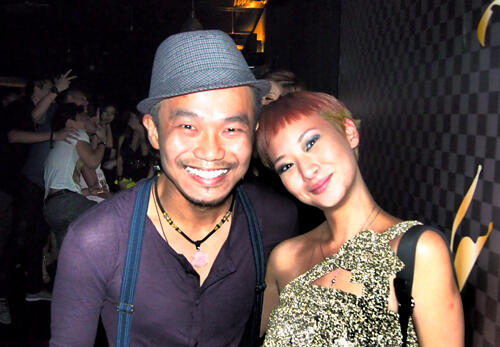 Alvin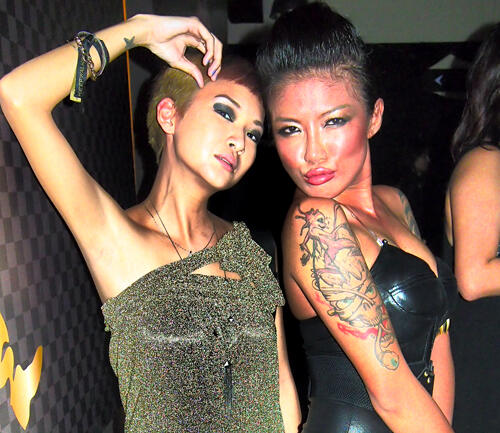 I told Vicky she reminded me of Ruby Rose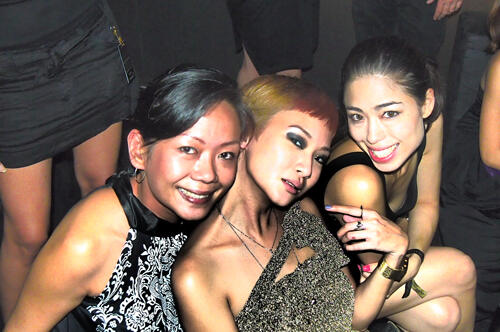 Tina, me, Cammy
I liked that the JW party wasn't too crowded, and you didn't have to wait long before a waiter with some drinks breezed past you. Just the music... chased us home after awhile. I can layan dubstep for 5 minutes, but any longer and you could see everyone sorta stone (except for Lucas and Clem who are oblivious and can entertain themselves with the sound of ANYTHING).
+ + Pictures taken with the new Olympus PEN Lite E-PL3 + +