Designer Teresa asked me to emcee her Autumn Winter show
which i had lots of fun doing!
After a number of times emceeing,
i've only just got over my stage fright…
and finally know how to ENJOY being up there instead of being afraid i'll trip over my high heels, go into shock, etc.
Yeah it took me awhile
and lots of practice 
I think being pulled in to give presentations in the office helped a lot too.
Having to talk during pitches in marketing jargon was like learning a new language…
and after that, talking about fashion seemed so EASY.
Like nothing. Heee
Gallo by Thian's AW show was themed Foxy Foxy Boom Boom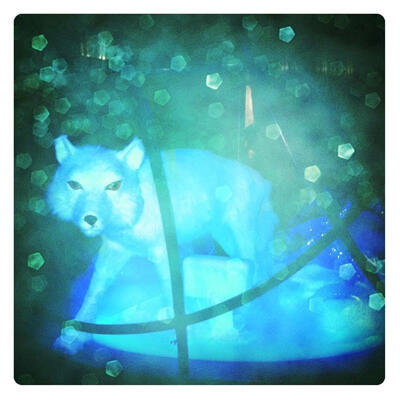 Life-sized white foxes placed atop dry ice at the venue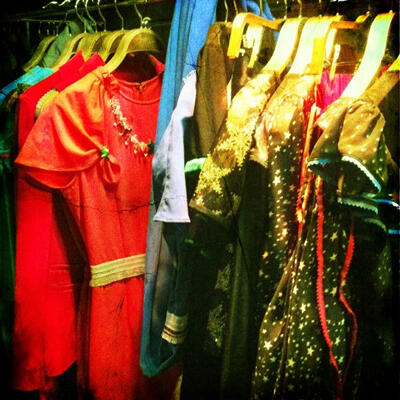 I love being backstage!
I MISS being backstage!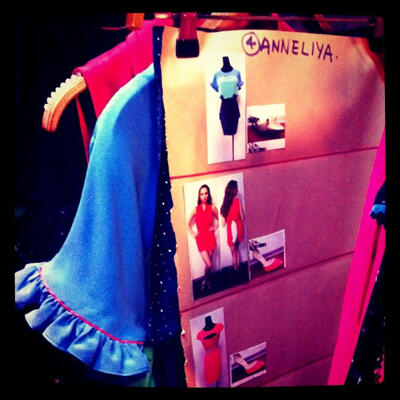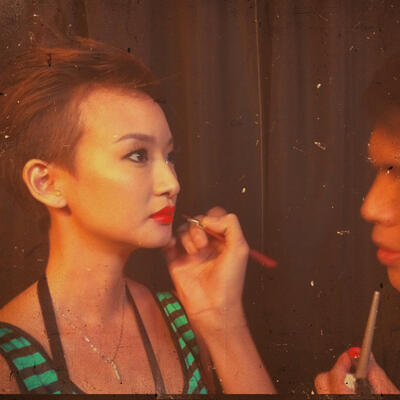 Ismie from Lancome did a beautiful job with my make up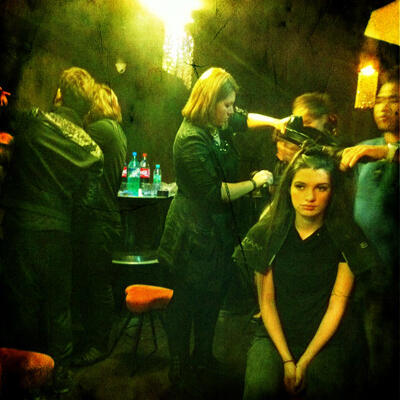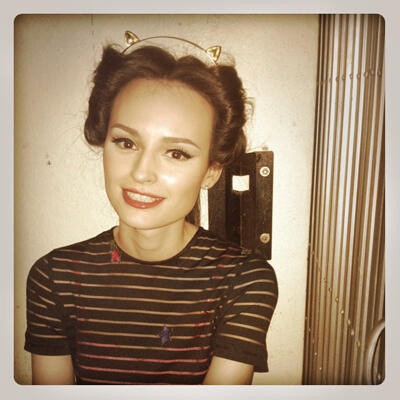 In accordance with the theme, models wore tiny gold fox headbands.
I managed to nab one home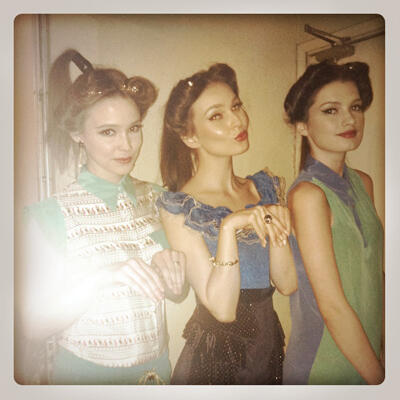 All the models were from Uzbekistan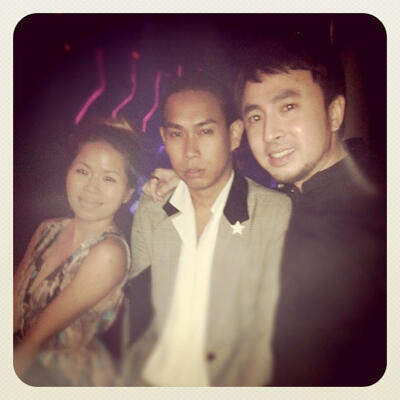 Nicole, Ming did the make up for Gallo's lookbook,
William from Toni & Guy did my hair that night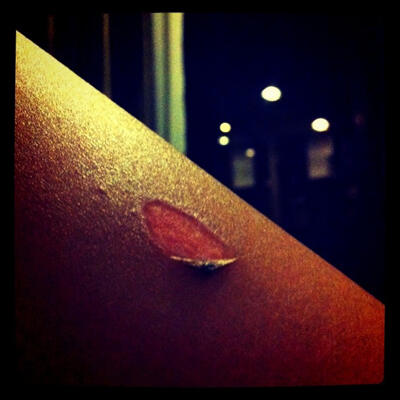 I JUST HAD to put this up!
The dress i wore crumpled slightly before i went on stage,
so i let someone steam iron it, whilst being pulled away from me.
They accidentally burnt me, and it festered for a week,
before unceremoniously popping and oozing out plasma,
grossing the hell outta Clem and i.
This pic was taken right after it popped… to reveal raw flesh underneath!
Hazards of being backstage -_-
So lesson learnt = NEVER LET ANYONE STEAM IRON YOU!
////////////////////////////////////////////////
All pix below courtesy of Gallo.
Using the lookbook pix cos i think they look better than the runway ones!
Some of my favourite looks: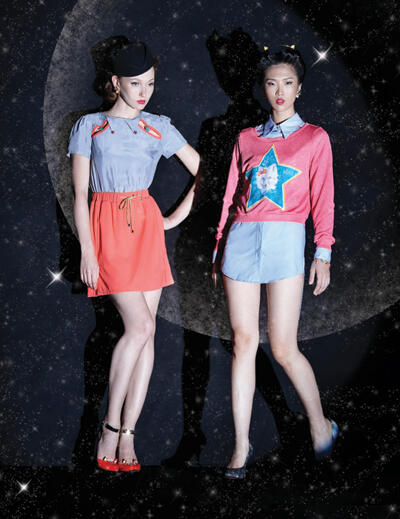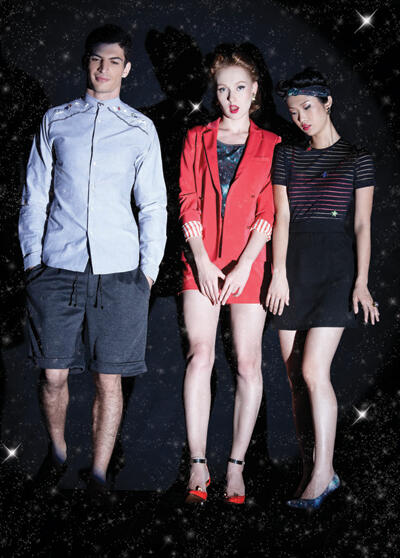 I want the red jacket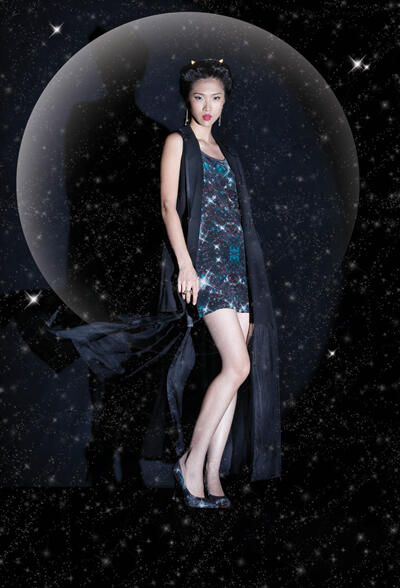 I need to try this on to see whether it's too big for small me!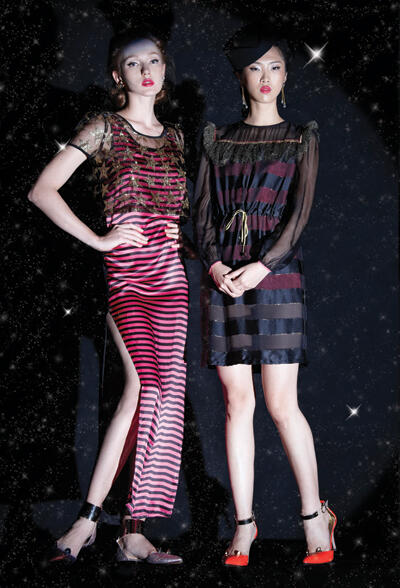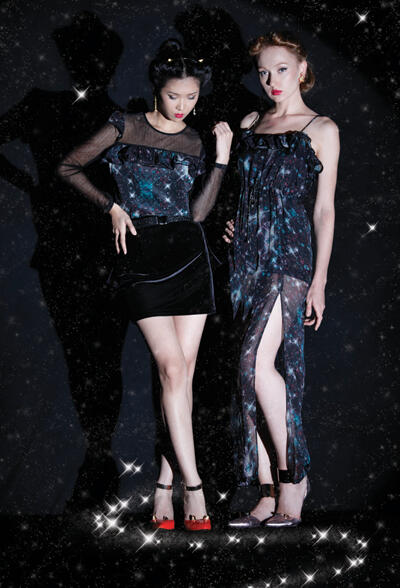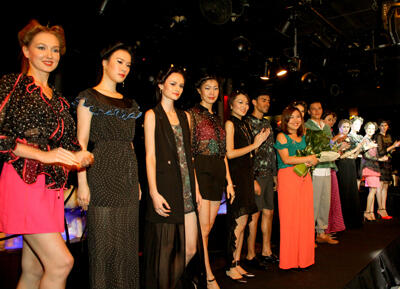 Teresa and all her models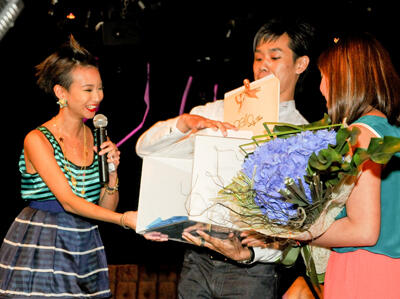 We did a quick lucky draw to give away vouchers worth RM3000 in total!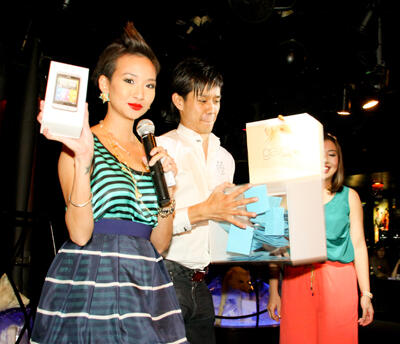 And an HTC Salsa phone too.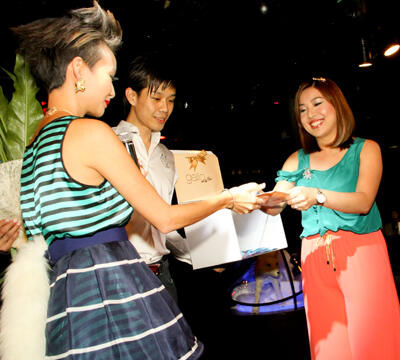 All the models and myself had white foxtails attached to our bums.
/////////////////////////////
To view the collection for yourself, visit the Gallo by Thian stores at Gardens Mall or BSC.