Nothing like fashion to brighten up a gloomy Monday! (it looks like it's gonna storm!)
Some of my fave looks from Gallo's FW10 collection: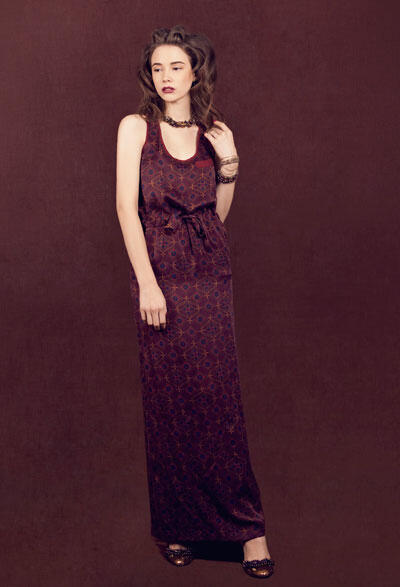 Silk maxi dress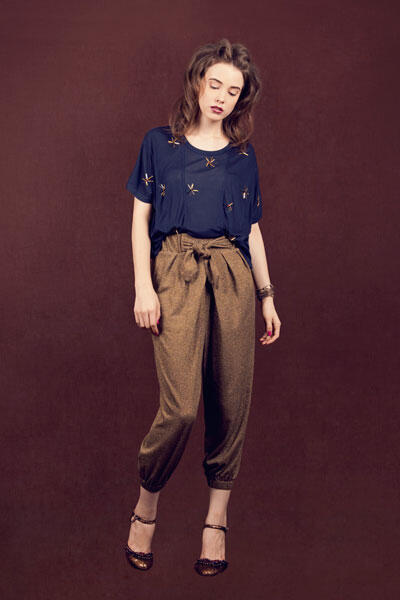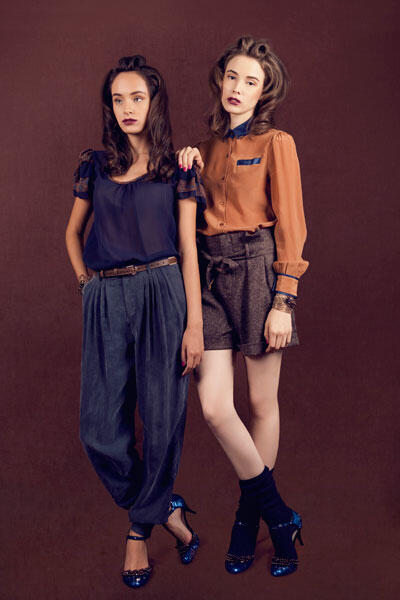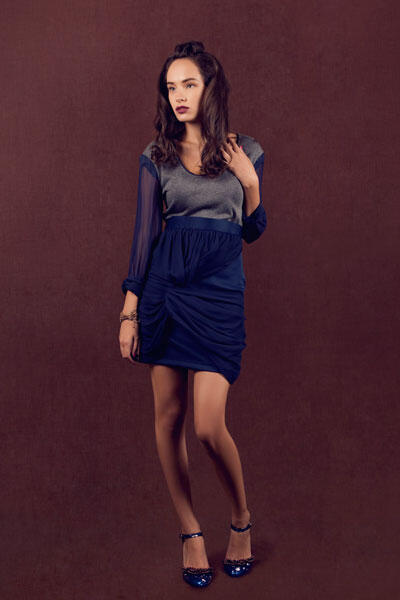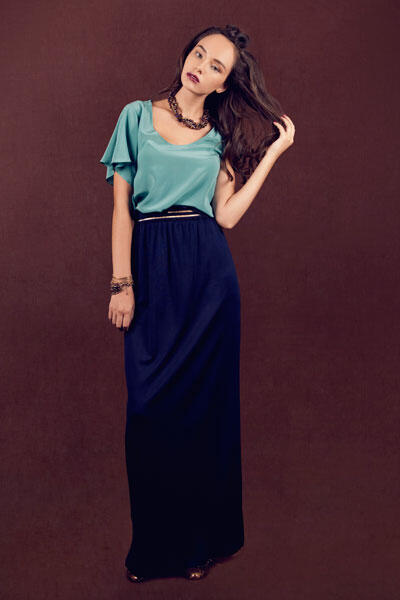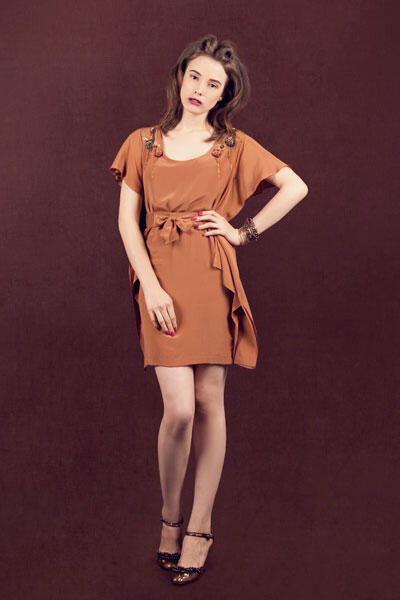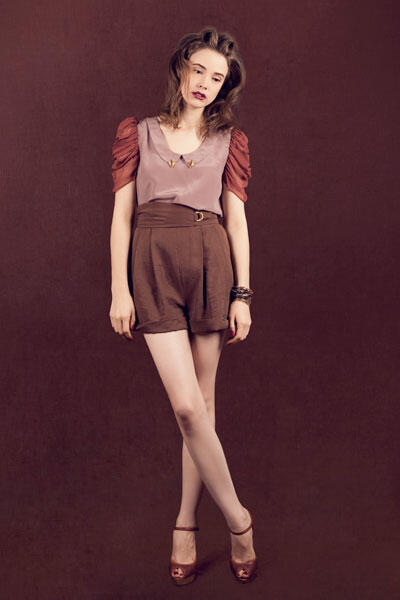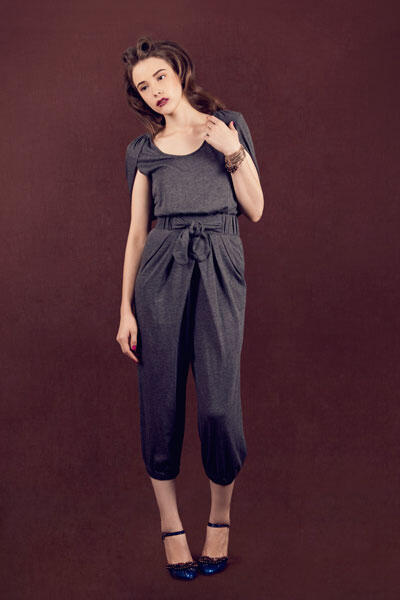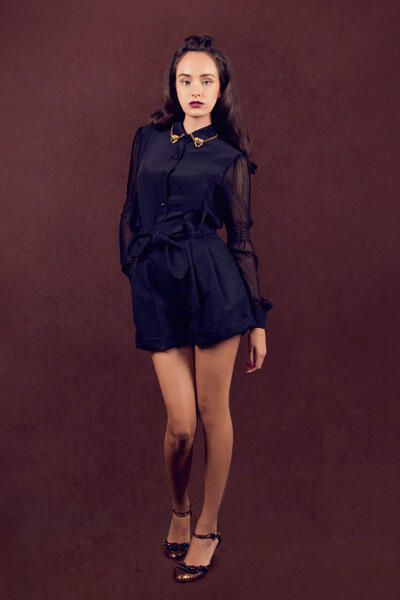 + + +
Last Monday i dropped by the new Gallo by Thian store
that's on the 1st floor right in the middle of Gardens mall.
They already have two outlets in BSC and Pavilion,
so this makes it their third store!
I'm really happy they're doing well…
I've been a major fan of their pieces since Eleanor wrote a blogpost about the brand back in 2008, and i used to visit their store just to check out the clothes.
Back then, the pieces were more expensive – ranging around RM800 and above.
They're much more affordable now (yay for us!) and i've been buying things from their BSC outlet after i loaned some pieces to wear for Singapore's Audi Fashion Festival.
Fail right.
Go to loan clothes to wear,
and end up buying some.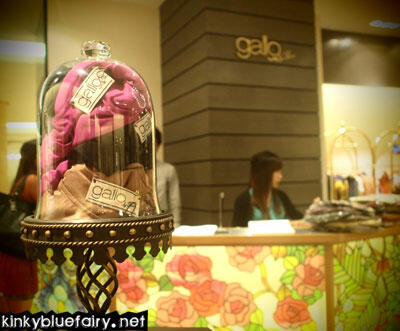 Their new Gardens outlet is much brighter and larger than their BSC one.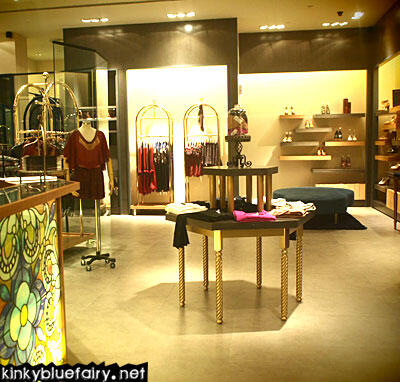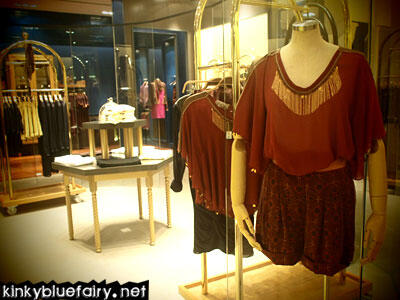 Pieces are hung in sets next to each other,
should one be stumped on how to mix and match them.
It's really easy shopping cos you get to immediately see which tops were designed to go with the pants you have your eye on and make your choice (or try to divert from more shopping).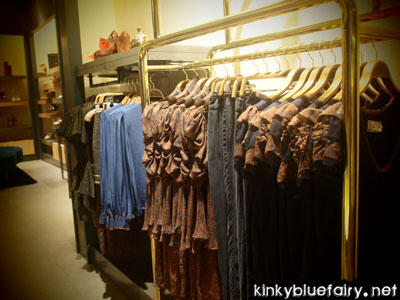 The pricing seems quite standard,
with tops, shorts and pants going for around RM269-RM289.
The cocktail dresses, which i think are killer for Christmas parties, are around RM489.
I keep on telling people how worth it i think it is, cos they're all made from silk and chiffon.
So you're paying for a classic piece which is going to stay in your wardrobe,
not some cheap cotton piece you'll chuck in a year's time.
There are a few cotton pieces in store, but the really soft quality type (oh i'm so bad at describing fabric!) with detailing and embellishments on them.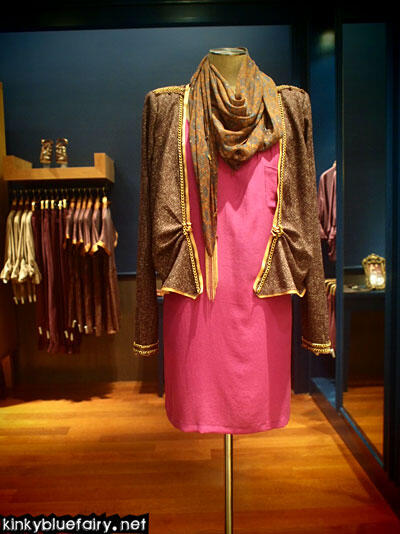 There's a Blue Room with mauve and cream pieces from their AW10 collection.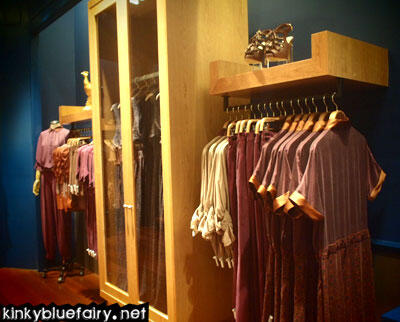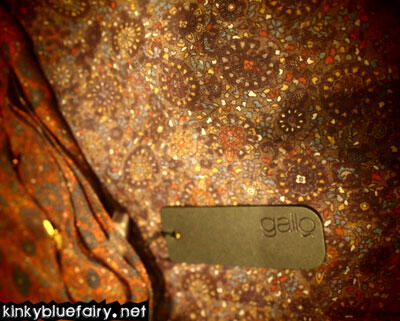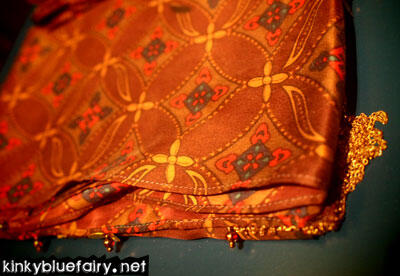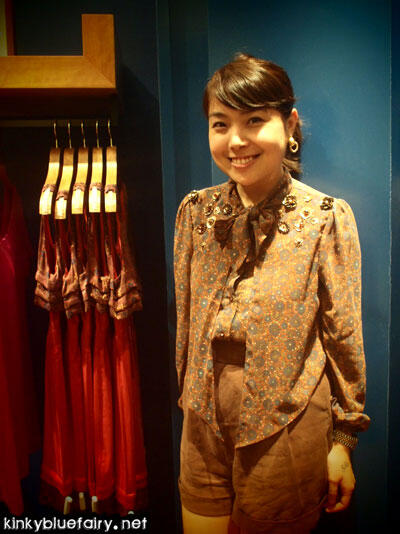 This be Teresa Thian, who designs ALL THE PIECES EVERY SEASON.
Single-handedly.
While having a baby and raising another toddler.
We were talking about shopping in HK,
and i was asking her about the shop design.
Seems she designed the store herself too,
with the help of the contractor to put it together.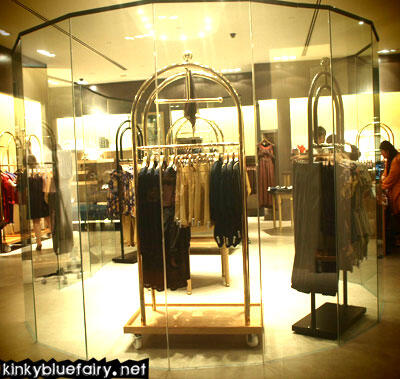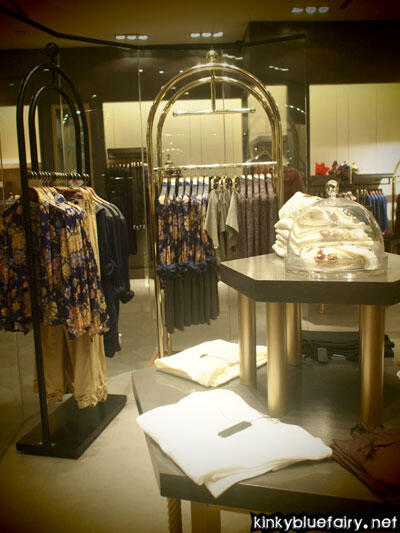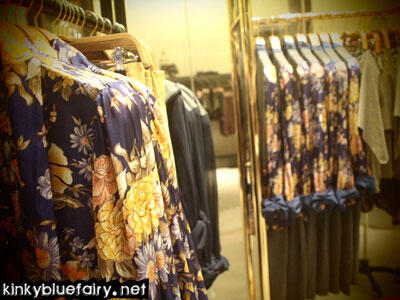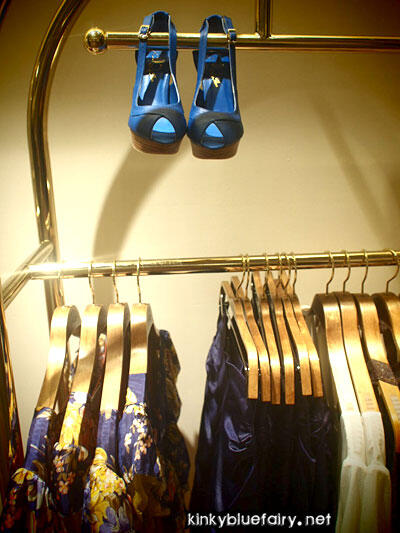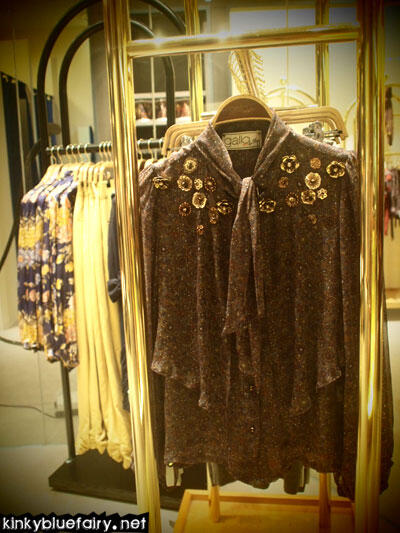 One thing i ADORE about Gallo's clothing is the DETAIL.
I've started to wear more clothes that are pristine in detail
whether it comes to stitching or embellishments or design,
and Thresa always implements all those things in her pieces!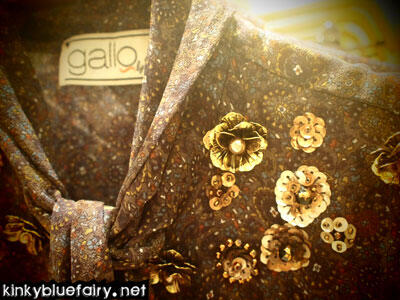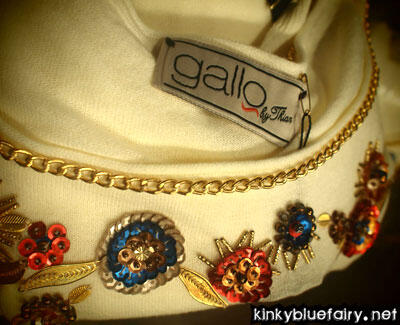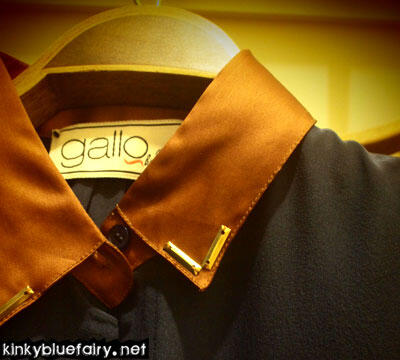 Even two little embellishments on a collar mean all the difference to me.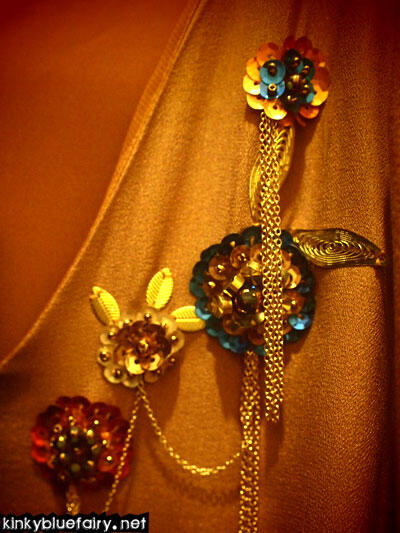 She's also started designing shoes (is there something she cannot do -_-)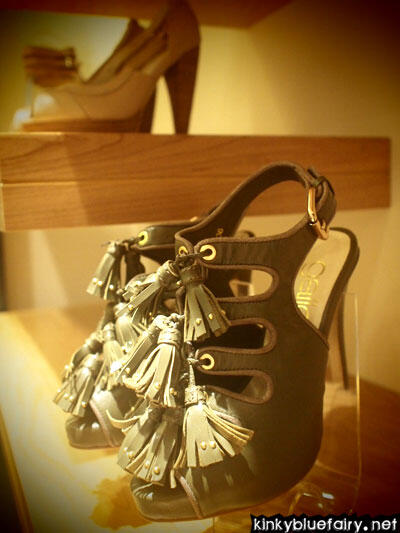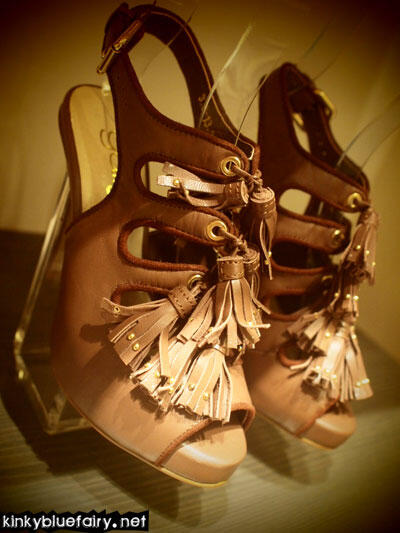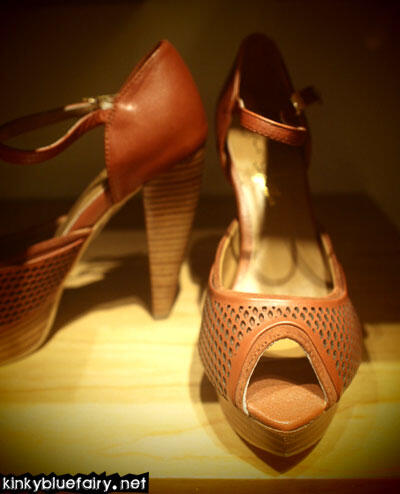 I tried on some clothes,
and was surprised i had to wait for a dressing room on a Monday afternoon.
Don't women have to work!? 
Gallo's detail even goes right down to personalized wrapping paper in which your purchases come in.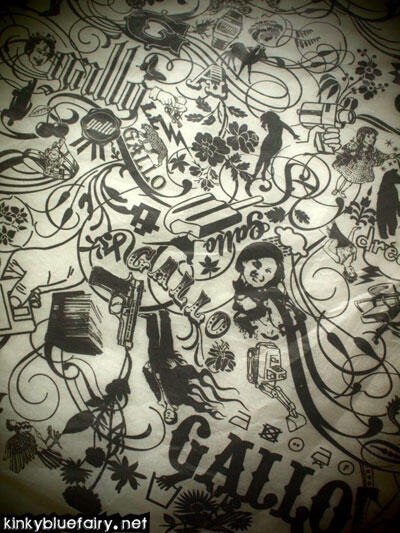 I wore one of the dresses to the Prestige Top 40 Under 40 event last Saturday: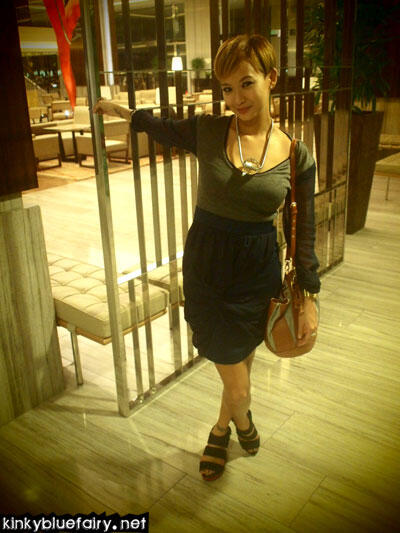 Dress from Gallo by Thian
I love the chiffon sleeves, and the ruches on the lower half of the dress hide my tummy rather nicely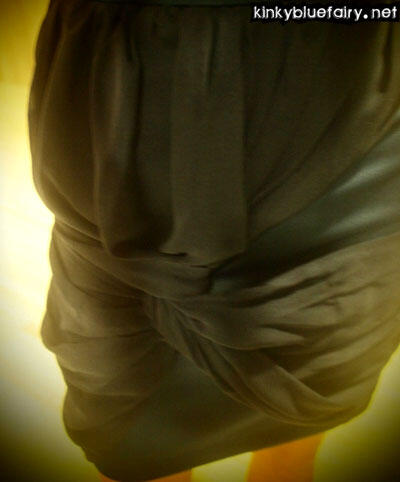 Necklace from Spitalfields in London.
Got so many jokes about it that night  -_-
Clem asked whether we were going bowling.  -_-
MadcapperSa asked whether she could tell the future in it.  -_-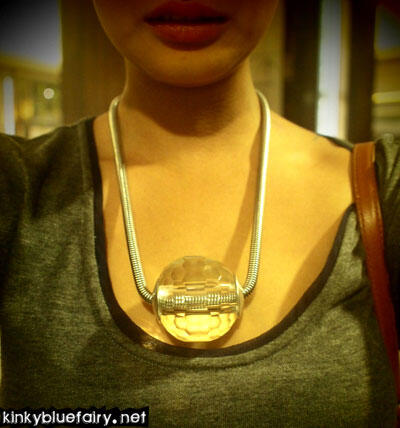 To view more pieces from Gallo by Thian,
you can visit their website – www.gallobythian.com
They've also recently kicked off their e-shopping feature,
so those who can't go to their stores can buy them online!