If you didn't know, veteran fashion designer Bernard Chandran has celebrities like Lady Gaga, Estelle, Tori Amos and Little Boots donning his pieces.
So you can understand why I was so chuffed to be one of the personalities picked to be involved in the launch of his latest store – Area 27.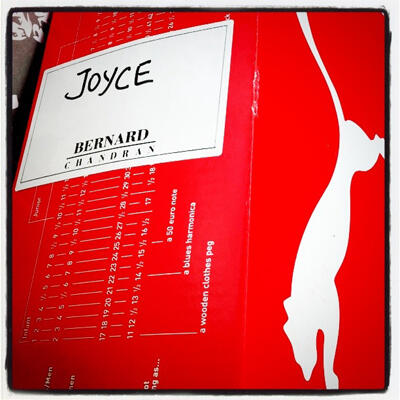 Before showing up at the Area 27 store launch,
we all gathered at his Bernard Chandran boutique upstairs.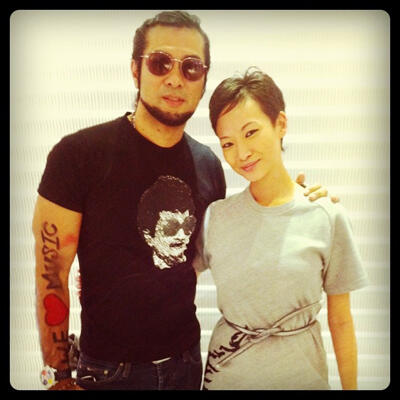 Bernard + i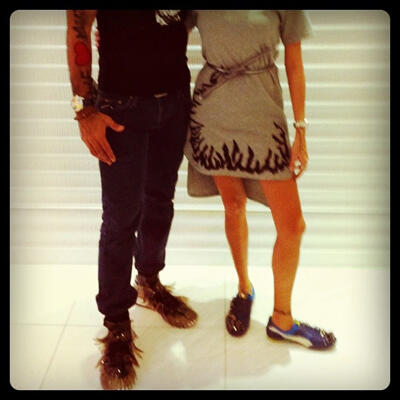 Check out the whacky Puma x Bernard Chandran shoes he created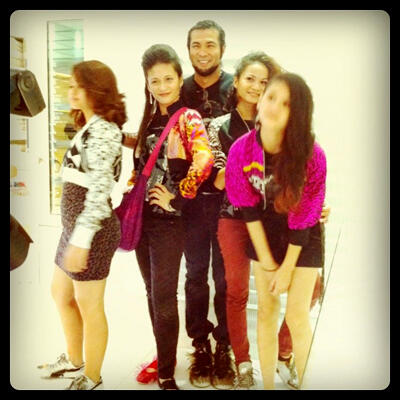 The Sharifah sisters and Bernard
I know Amani the best… and saw all her sisters and her together for the first time.
They're so SMALL and cutesy cute like you just want to BOTTLE them up (in a non-evil way)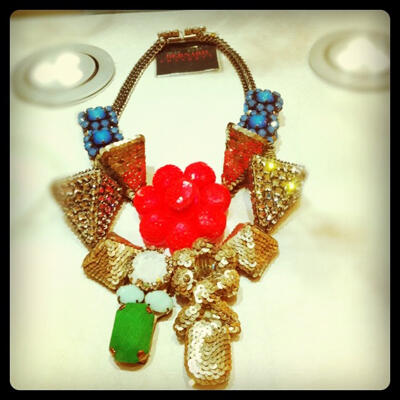 I walked around his boutique and snapped a few pix.
HEART the necklace… heart heart hearT!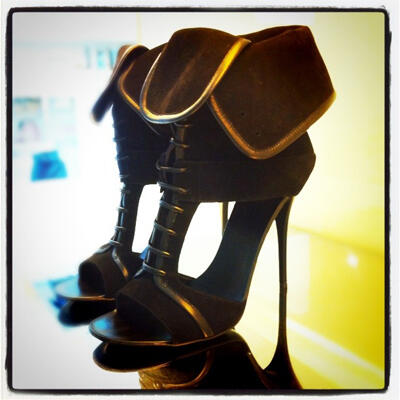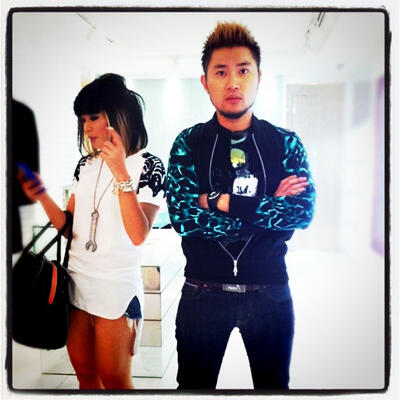 Xandria emceed the event that day.
Dennis: Lei chou meh ar…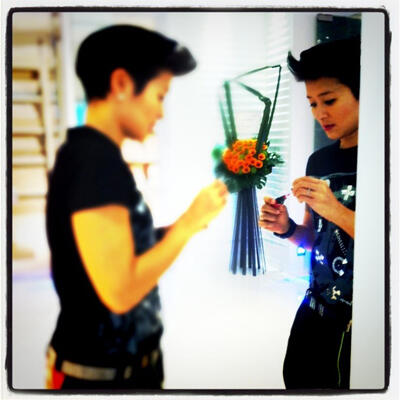 Stalkerish pic of Sa putting on her lipgloss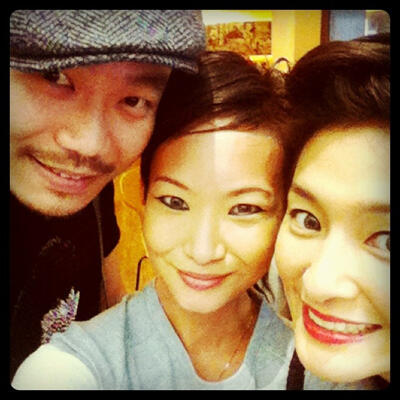 The ori Bali+Mambo troupe from years back! 
 Alvin, me & Sa
The road in at the side of Farenheit mall was shut for the launch,
a stage was set up, and we walked up in pairs for Will and Xan to introduce us and what we were wearing.
Later on, a Proton Neo drove down the road with Bernard himself jumping out.
Okay the number of photographers and media that day was insane.
He then proceeded to hand out spray paint to everyone so we could make our mark on the Neo!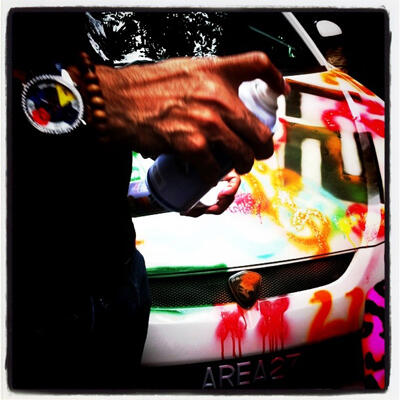 Bernard's hand + Proton Neo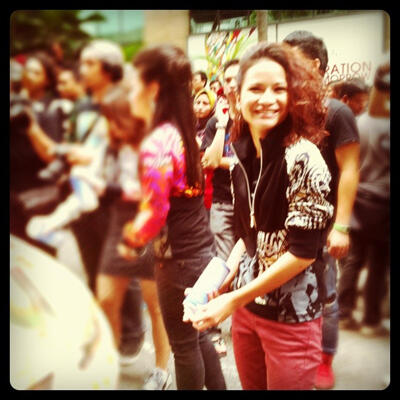 Amani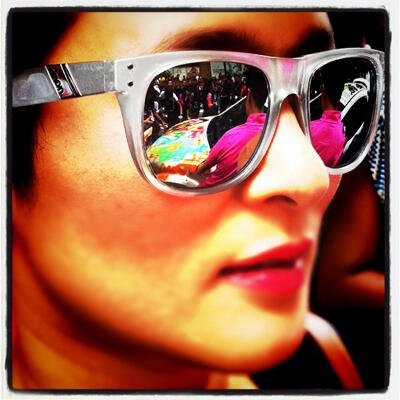 This shot of Sa is my favourite pic i've ever Instagramed!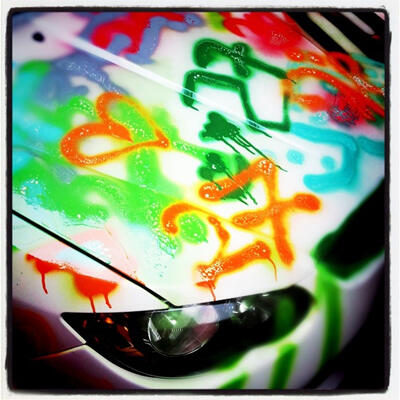 This is the Neo halfway thru, by the end of the day it was COMPLETELY covered in colour!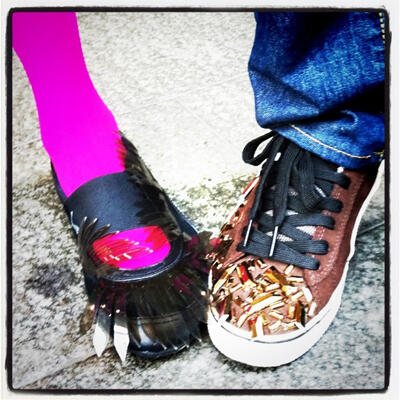 Puma x Bernard Chandran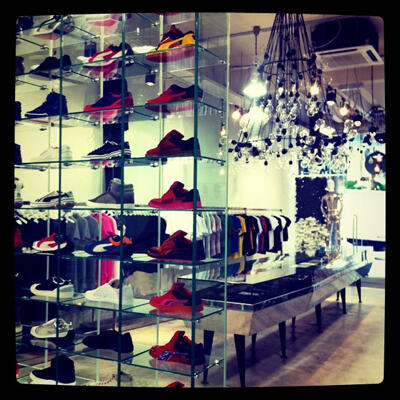 Area 27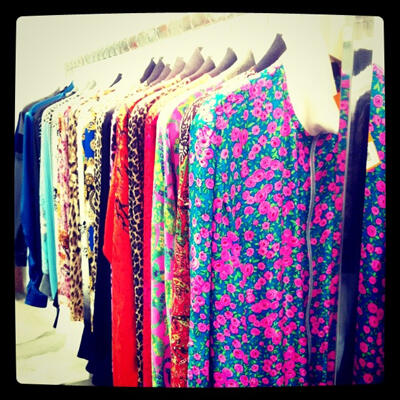 Jumpers made from silk scraps Bernard saved from his previous collections.
I love the pink + green one that's in the front!
Area 27 is in Farenheit 88 mall,
on the side of the building.
Go check it out yourself!