I went for Uncle Laitong's art exhibition launch last weekend
(i know! it was a week ago and i haven't had time till now to blog bout it!)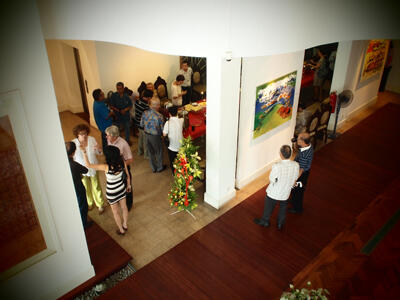 Laitong is one of Malaysia's premier and pioneering artists,
with 7 solo exhibitions under his belt in the last decade.
I blogged about another of his exhibitions i went to in 2008 *here*
[paragraph below stolen from Dik]
His award winning mural adorns both front sides of the Museum Negara
and his real genius was his commercial application of art as the creative & marketing head behind all the Dunhill "Style, Quality & Excellence", Peter Stuyvesant, Perillys & even the Marlboro ads from the 70s – 90s which was instrumental in leapfrogging Rothmans International to become the No 1 FMCG company in Malaysia & lots of Asia Pacific which BAT eventually bought over in 1999.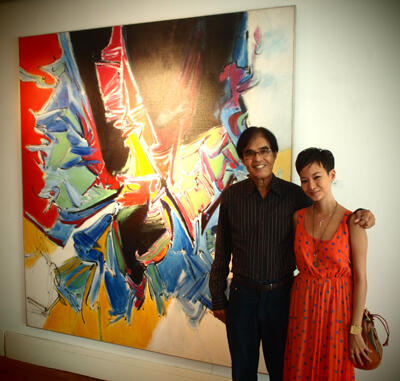 Uncle Laitong and i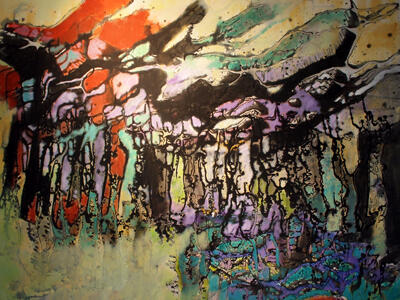 His current collection consists of 23 works titled "Our Beautiful Earth".
I was at his house when my Aunt G was back in KL during Christmas/CNY
and saw him working on this collection then.
Was very impressed at how he paints directly onto the canvas
using no sketches and just plain intuition.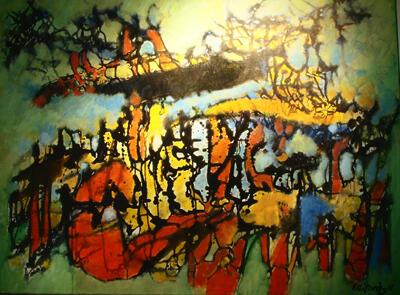 I love love love his work cos they're the sort of paitings which hold a myriad of colours and shapes which unfold gracefully across the canvas amidst its bustle.
I could stare at them for hours, and still discover different shapes and details every time!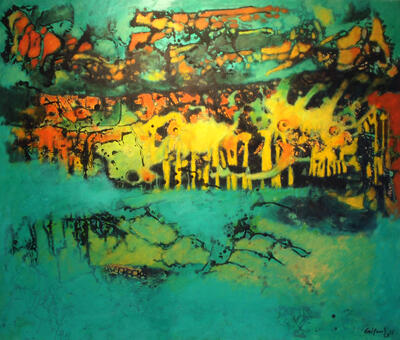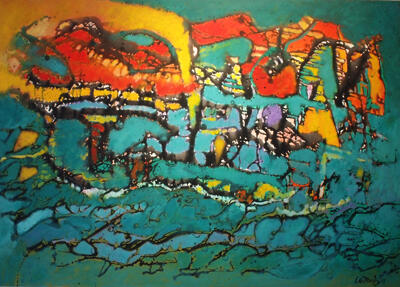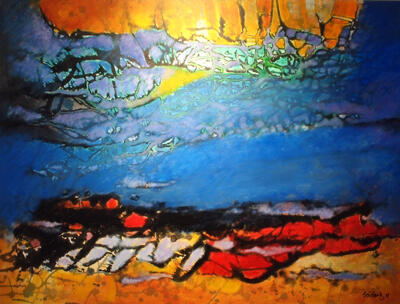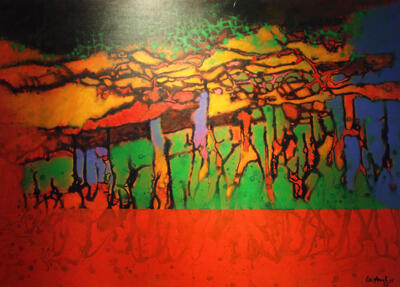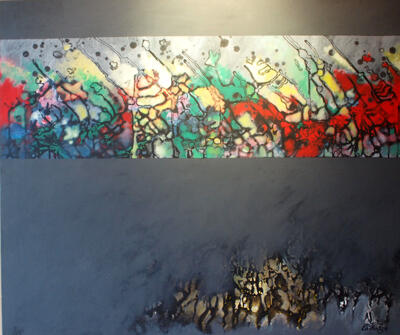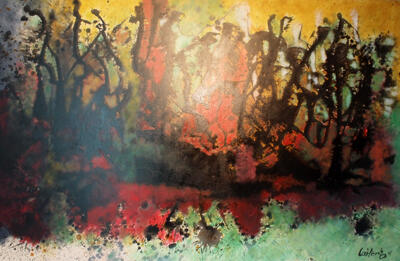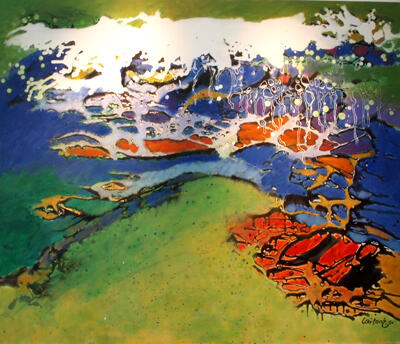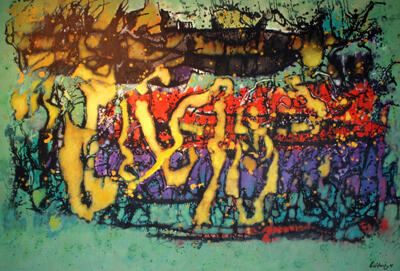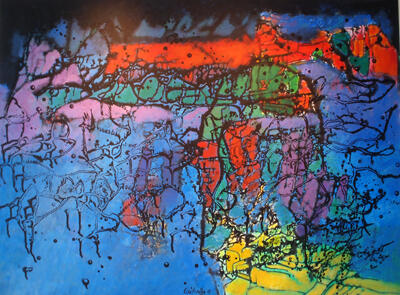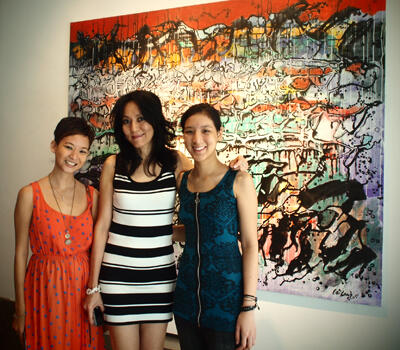 With Laitong's wife Marina and daughter Ruyee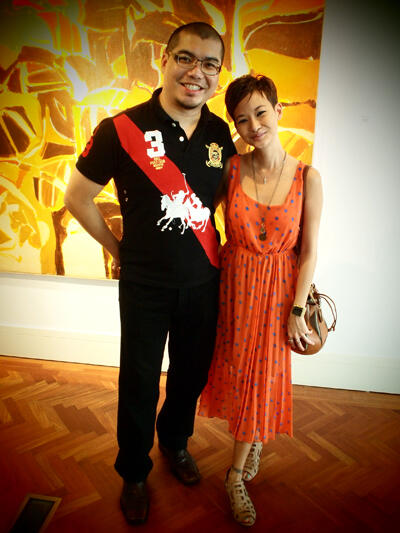 Uncle Laitong is Dik's daddy.
I'm wearing:
polka dot dress from The Tongue in Chic Store
cutout shoes from Carvela, watch from Nooka,
bag from Bimba & Lola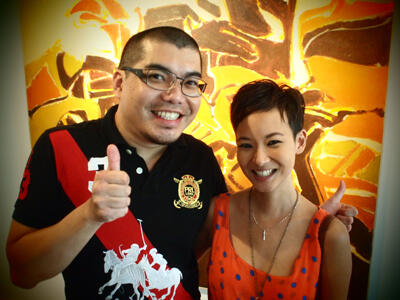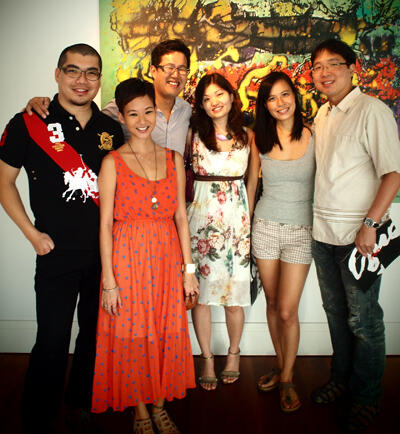 "A Beautiful Earth" will run in NN Gallery to the public till 30th September 2011
NN Gallery
53A & 56 Jalan Sulaiman 1
Taman Ampang Hilir
68000 Ampang
Selangor
MALAYSIA
www.nngallery.com.my
T 603 4270 6588