The day after our trip out to Kent,
we decided to stay in,
just so we could rest and potter about the garden and fields.
Lunch was home-cooked again!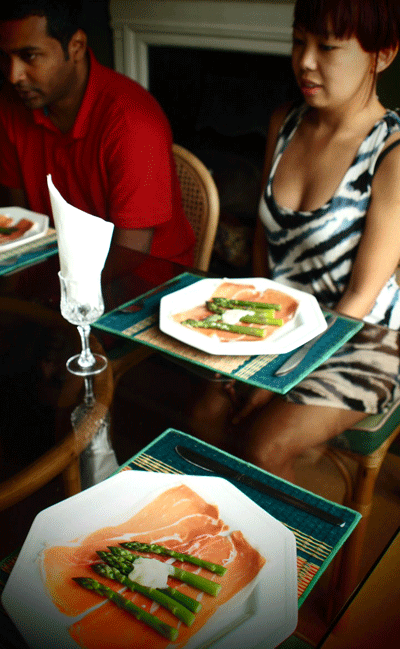 Parma ham + asparagus + wasabi mayo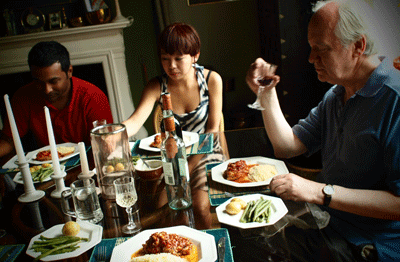 I tweeted pix of our lunch, and some asked which restaurant i was at.
Aunty Gerry was awfully chuffed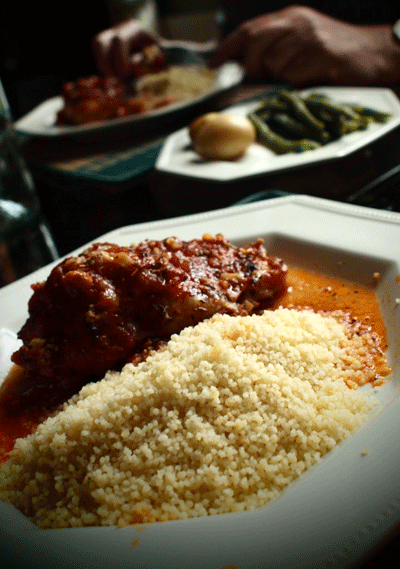 Couscous + grilled chicken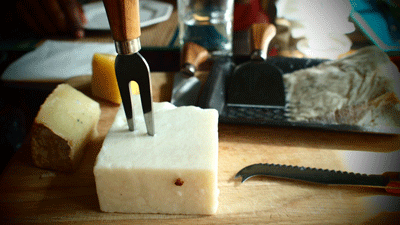 Cheeses, and ice cream cake to finish off!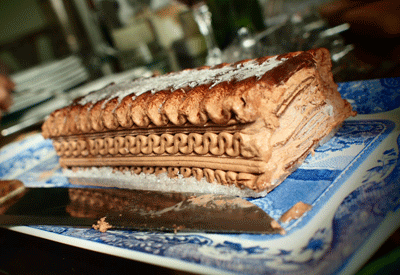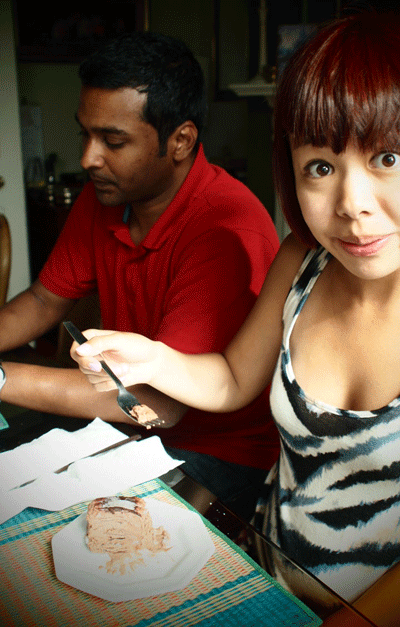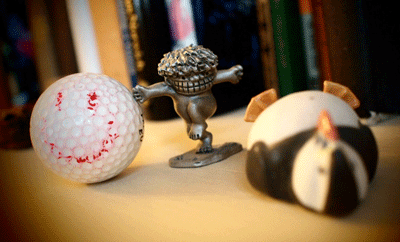 Wilson with a Lat and penguin toy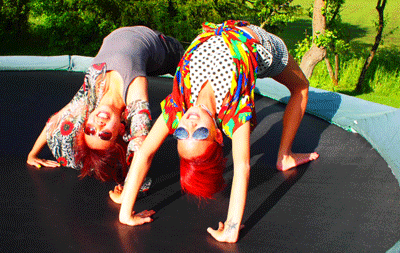 After lunch, Yishyene and i hurried out to play on the trampoline all afternoon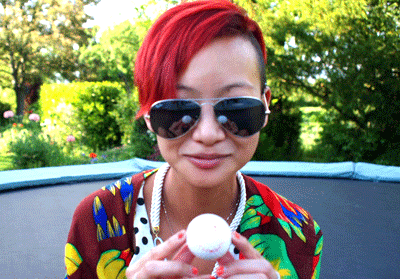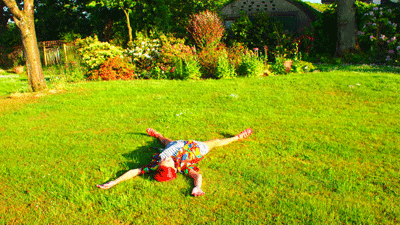 LOVE lying down on the grass here!
Totally can't do that in Msia cos i'll end up with dirt and poo and start itching all over.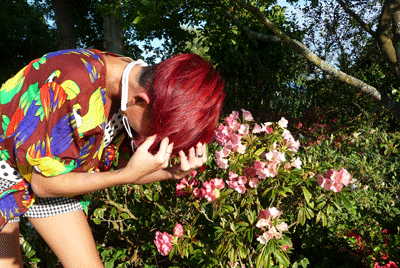 Aunt G. asked me to put my head next to the bush cos it looked like a flower.
I obliged.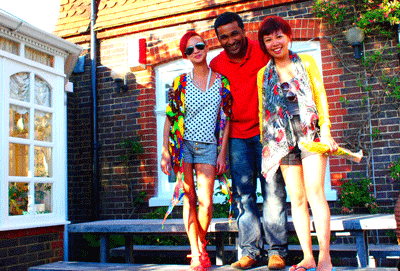 fairy, RyanSoosay, Yishyene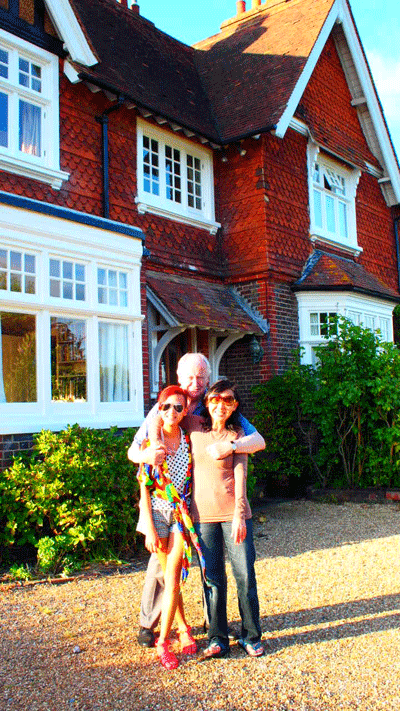 My Uncle Mark and Aunty Gerry.
Don't i look like the adopted colourful misfit child that got dumped there :p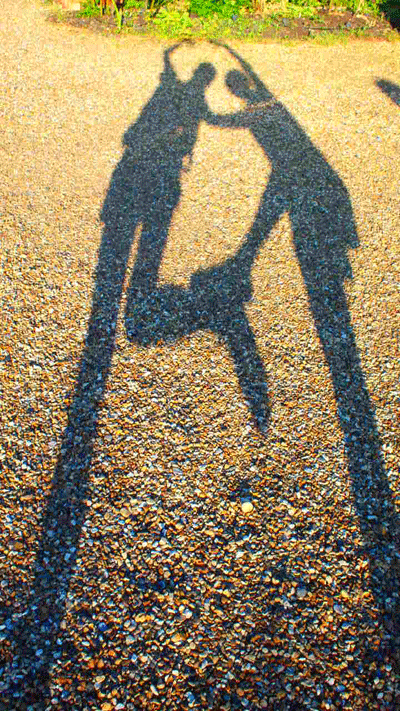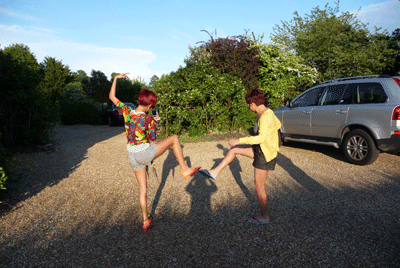 Stepping on my aunty's head haha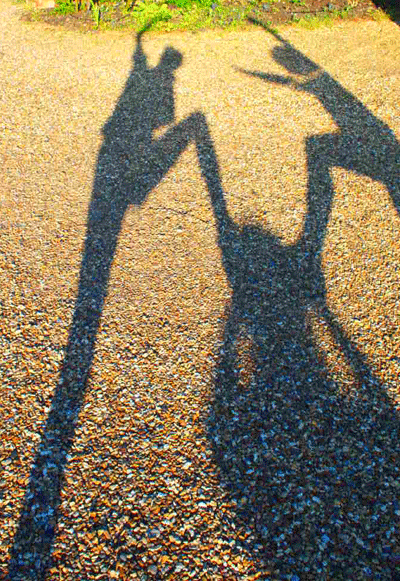 We walked across the road to the fields where the horses were kept.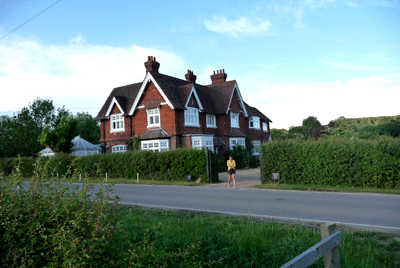 Above is a pic of the house with Yishyene standing outside.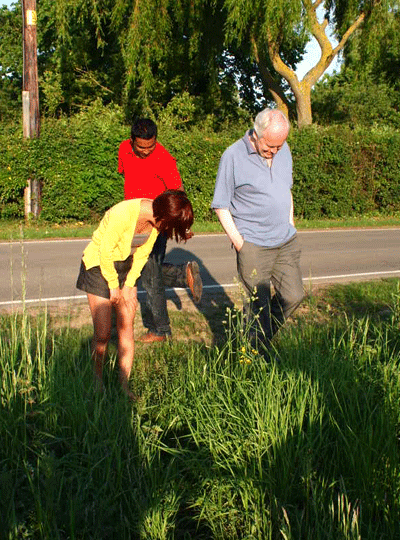 Inspecting slugs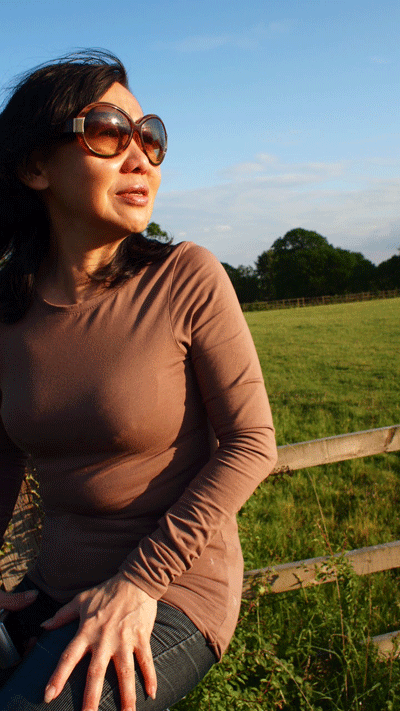 Aunty G sitting on the stile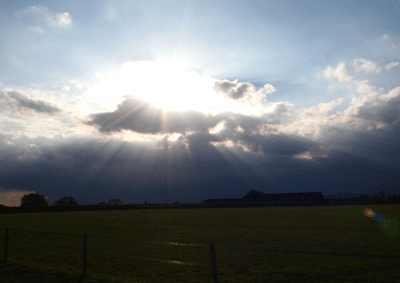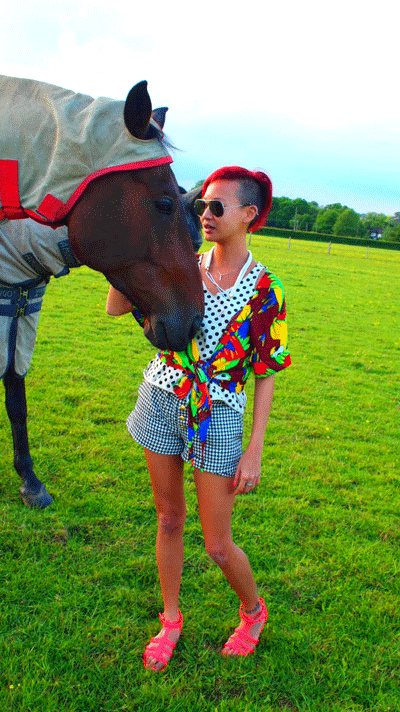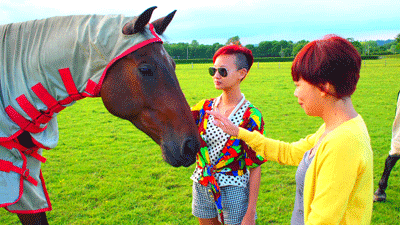 Petting the horses and feeding them polo mints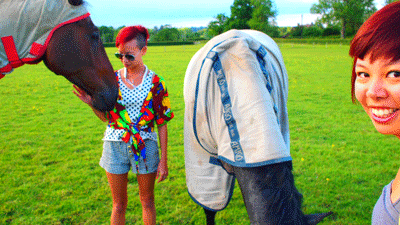 Yishyene thought it'd be funny to pet me  -_-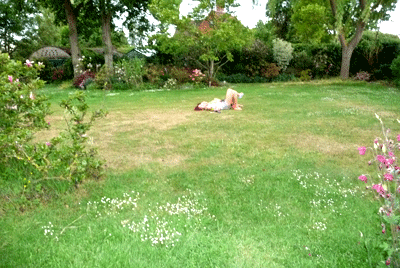 My aunt took this picture of Yishyene and i while we were lying on the lawn in the evening,
trying to drink up as much sunlight as possible.
Aunty G: What are you two doing?! It's 8 something at night! You two are crazy!
Us:



Aunty G: There's dew on the ground! You're going to get sick!
Us: No we won't! *chorus*
Aunty G: Are you guys hungry? What do you want to eat?
Me: Ha… we kinda just finished lunch a couple of hours ago… 0_o
Aunty G: Maybe something light?
Yishyene: Maybe something like fruits…? *softly*
Aunty G: I know! I'll go see whether we have lamb burgers! *ignores us and stomps off with purpose*
Us:
 Fruits la… not burgers…. -_-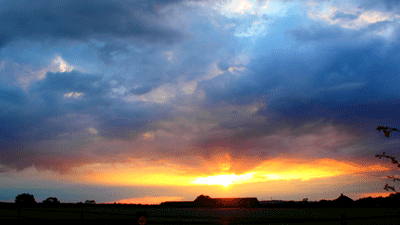 Needless to say, we ended the day with burgers grilled with onions + pear,
with grilled mushrooms and peas.
There is no such thing as a 'light meal' in my aunty's house.