I have a confession to make.
I have 2 laptops, but only really use one now.
6 months ago, i had NO laptop.

And knowing how i was going to be traveling a lot,
i knew i needed one to blog/work.
At first, i was very hesitant to buy a new one.
I just have this feeling… if i buy one now, confirm a month after that someone is going to give me a new laptop or something!
But because i had no choice, i bought a secondhand Macbook from Matt Armitage (which i used in Bangkok).
And JUST AS I PREDICTED, i was given a laptop in between my stay in Bangkok.
After partaking in the HP Future Is event as one of the speakers,
HP kindly gave me a laptop as well!
And not just any laptop.
The HP Pavilion dm3.
Top, bottom and keyboard covers in brushed aluminum and magnesium alloy,
can you say sexy with me?
Feeling utterly spoilt for having 2 laptops,
i embraced my fortune and let them both sit in my room till the time came for me to travel again.
(Cos i always use my desktop at home)
And since then,
i've taken the HP Pavilion dm3 (which i've christened Hayley)
to Singapore,
all around Spain,
and more recently… the pool at Milcah's apartment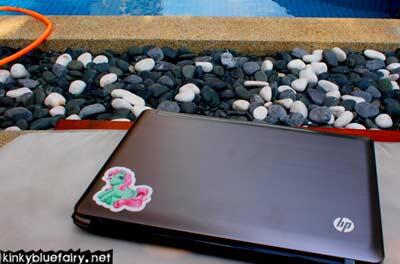 Because it's so small and light (1″ thin, 4.2 lbs)
i had no qualms carrying it around with me everywhere in Spain!
It's long battery life (10 hours) lets me carry it out in the daytime without worrying about cables and whatnot.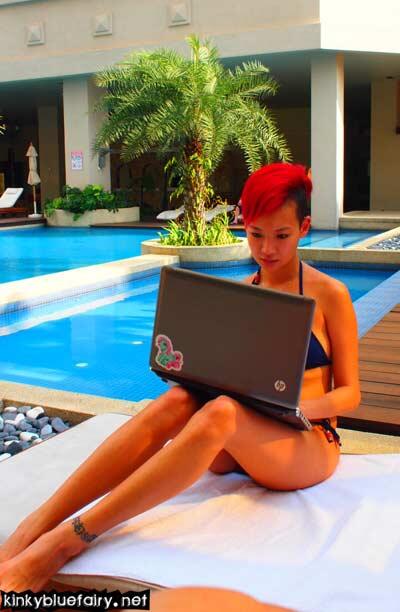 [sorry, not trying to be mengada in a bikini with the laptop -_- it's the only pic i have of me AND Hayley]
First thing about Hayley is she was really easy to set up!
I may be a blogger, but i'm not the person you should ask about technicalities when it comes to gadgets.
(That one, you go to Shaolin Tiger)
The first time i used her was in Singapore,
and i nicely swooped her there without thinking how to set up later bla bla bla.
But it was so easy with her HP MediaSmart software!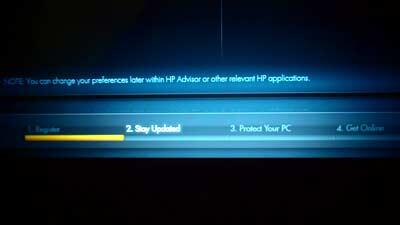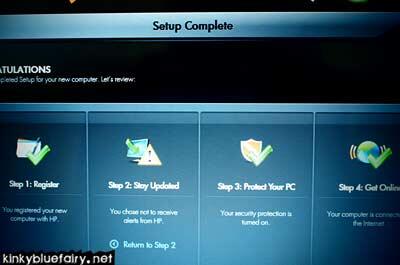 Set up everything in 15 minutes,
and started uploading pictures that i took that day to blog straightaway.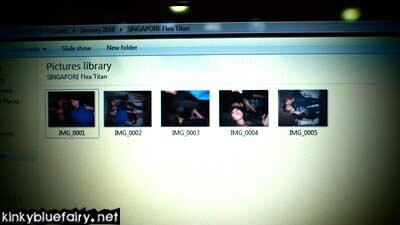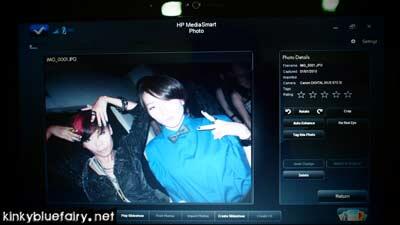 One feature i like is when i hover the cursor over any program,
mini-windows pop up so i can select which tab i want easily.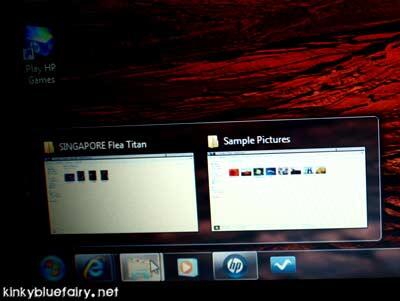 I've been using it to watch movies every night i'm in.
Oh yeah, forgot to mention the CD/DVD player comes with it (the wee black thing on the right of the picture below).
And i love it…
Been holed up watching
Disney movies
documentaries on earth/universe
superemo movies so i can cry to and sleep right away :p
or some slow drama i'll just cuddle up in my duvet to watch
Read *here* for full specs
Also read *this* for specs and a great review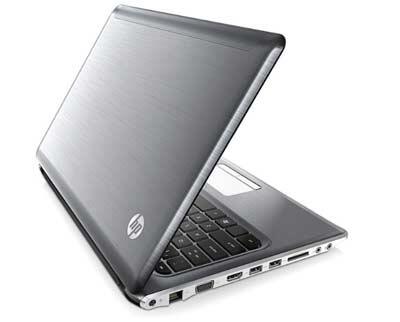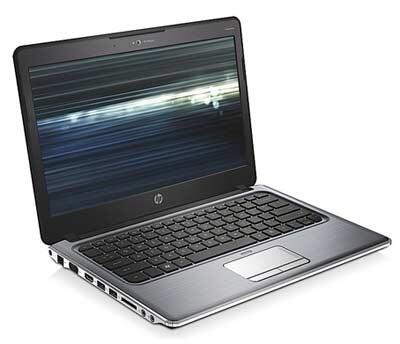 Thanks to HP, i'm looking to sell off my *other* laptop.
It comes with My Little Pony stickers too…