I'll be at the HP Future Is… event tomorrow, along with:


, and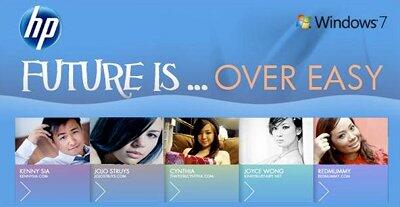 Date: Wednesday, 9 December 2009
Time: 7.00pm – 10.00pm
Venue: Rootz Club, Rooftop, Lot 10
For more info, click *here*
+ + + + +
Thanks, Juice "Best of 2009"!
Thanks to Juice for including SalahWrong in their Best of 2009 list
"Best Music Selektahs SalahWrong
Sometimes it's not about perfect mixing and it's about track selection. Joyce Wong aka KinkyBlueFairy and Sarah Chan aka Sarchan don't proclaim to be DJs but "song selektas" and crate dig through the indie, electro and pop with the attitude to match."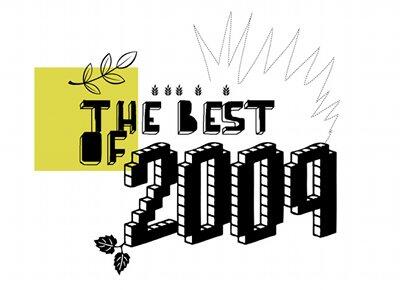 They also included Chic Pop (fashion flea market by Tongue in Chic)  
"Best Way To Spend Your Dough Chic Pop
Calling all recessionista sisters, this is the year to budget shop. Chic Pop @ Zouk brought it with its bargain basement fashion finds, food, drink, music, good company and charitable spirit. We're already saving up for the next one."
Thanks again Juice!
+ + +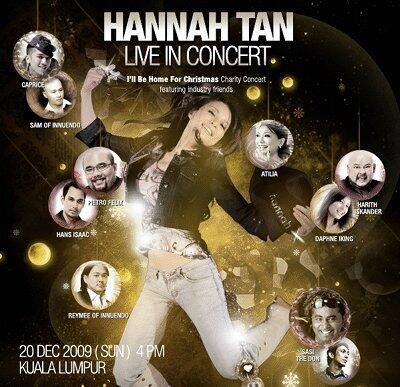 Hannah Tan is organising this fantastic concert in conjunction with Christmas,
where people give presents (for underprivileged and HIV-infected children) instead of $ for tickets.
I know many of you may think that this is a publicity stunt etc.
But i MUST ADD that Hannah is one of the most genuine and loving people i've met.
She is truly one of those people i think are beautiful inside and out.
I swear i can just feel it just oozing out of her,
and she's always such a comfort to be around.
So if you feel like giving a gift to a child this Christmas (but don't know who to give to, plus all the children you know HAVE SO MUCH ALREADY!)
Do steer towards giving to this cause instead.
The artistes (incld. Harith Iskandar, Hans Isaac, Meet Uncle Hussein and many more)
are not doing this for any money in return
and just want to see this event a success.
Please do click to read how you can contribute to this.
Every little bit counts!
< From press release >
KUALA LUMPUR, 3rd December 2009 – Hannah Tan is back in town and set to make a difference for underprivileged children this Christmas. Hannah and her team are putting together a Charity Concert and will team up with industry friends such as Harith Iskander, Hans Isaac, Pietro Felix, Daphne Iking, Jojo Struys, Reefa, Sasi The Don, Meet Uncle Hussein, Reymee and Sam of Innuendo, The Fabulous Cats, Caprice, Atilia, and Liang, just to name a few. The concert will take place on 20th December 2009 (Sunday) at 4pm and will be held at The Gardens Hotel Ballroom, Midvalley.
This charity concert, like no other, offers the public a chance to contribute whatever they can afford in the form of gifts which in turn also allows them entry to the star-studded show. The tickets will be sold in exchange for gifts of any value (instead of money) and subsequently shall be distributed to orphanages and underprivileged children for Christmas.
This highly anticipated charity concert is an initiative by Hannah Tan and the H-Factor Community Service team. Gifts will be collected at the concert venue entrance on 20th December 2009, and distributed to orphanages and underprivileged children through independent community service partner City Care.
"This Christmas, my team and I are looking into promoting the 1 Malaysia spirit of giving among the local pop-culture community towards the less fortunate (in this case, orphans and HIV infected children who do not have families to share the joy of Christmas and the year-end festivities with) through a Christmas charity concert. Not many are able to make time to visit these children so we want to use this charity concert as a means of gathering the pop-culture community in the name of music to make the difference for these less fortunate kids."
Hannah added that aspiring entertainers will also be given a chance to perform on the same stage, simply by uploading a video of their demo on their Facebook profiles, emailing the link tocatchme@hannahtan.com and getting their friends to vote for them. These talents may come in a variety of forms – from bands, solo singers, and beat-boxers, to comedians, magicians or even dancers. The entertainer with most votes will be invited to perform for 15 minutes as the concert Opening Act.
More information on the charity concert is available on www.hannahtan.com and monetary contributions to subsidise the cost of the campaign in order to make it free to the public are welcomed.