Last Sunday (damn it feels like DAYS ago but kononnya, just a couple of days 0_-) i had to go to Sky Bar for KLue Plus 5 in the evening.
Okay, wait, let's start from morning.
Morning, i woke up like clockwork cos i'm so used to getting so little sleep i woke up at 8 am -_-
God knows why the DAY i can sleep in more, i wake up earlier than usual!
Forced myself to go back to sleep cos i really needed the rest (i's so tired i was freaking hallucinating in the office last week!!!)
Woke up at 1pm, got ready and went to FoxyLisa's place to see her little family
She brought back the harness i ordered from Norwegian Wood
And i think it's good i went to pick it up
Else i'd never take the time to go see her!
Lil Claire is not so 'lil anymore
She's got this wicked Elmo toy which i want to buy for myself...
We placed the Elmo in front of Lil Claire to entertain her
*i* ended being enthralled by Elmo telling stories and asked how much it costs
The freaking Elmo costs RM350!
Shoes, or Elmo?
Shoes... or Elmo?
I thought to myself silently
Lil Claire came along in the car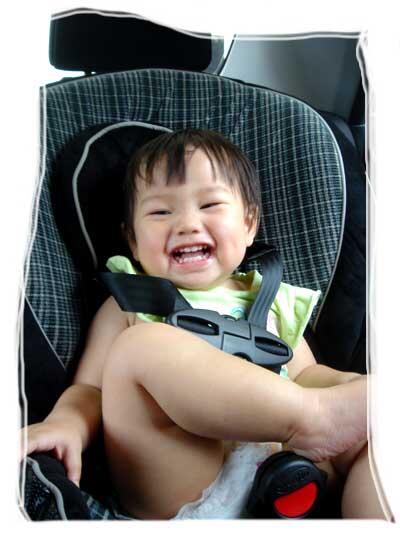 Went to Sky Bar before 5 pm (the event was 5-8pm) to chill before guests started arriving
I spotted something that looked strangely... kiddy... and very much... like a TENT!
With markers, childrens' books, pillows and soft toys underneath!
I got so excited to go into it straight away, i almost crawled under the Sky Bar table to get to it cos chairs were blocking me
"Wait, Joyce, I'm moving the chair," scolded SarChan as she saw me about to go under the table, "WAIT!"
I tell you, the moment i got into that tent, i was the happiest person in the whole hotel.
Screw the nice long dress i wore.
Acting like an adult flew out the window as i plopped myself down to bask in kiddy glory.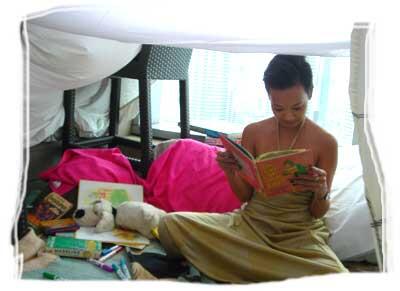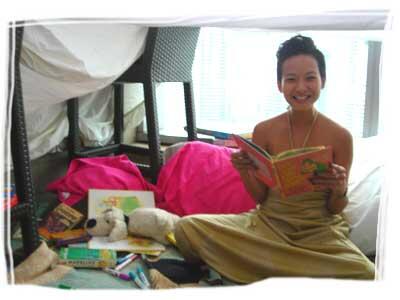 And oh!
How nice it was so flip through children's books withouth wary glares from kids or their parents
Cos i always have to shove at the kid's section in Kinokuniya  :p
Seems the tent was a part of KLue Plus 5
I thought they did a good job of the tent
But they could've have used colourful cloth to make the tent
Tsk, should have asked the Tent Experts that SpankyCammy and i am
But what undoubtedly gave that tent extra points was...
the insane view...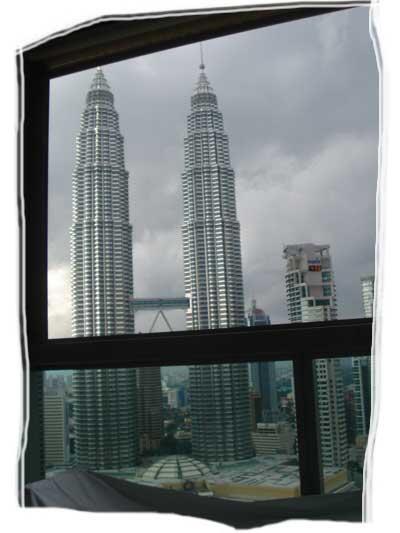 Walau.
What kind of kid's tent has that view, you tell me?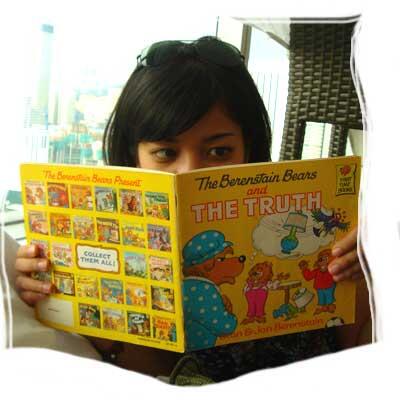 Myra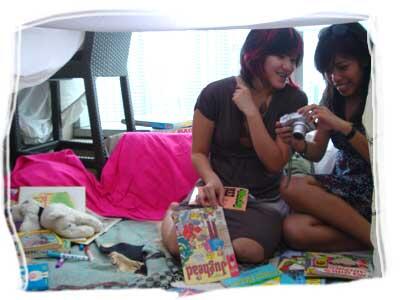 SarChan + Myra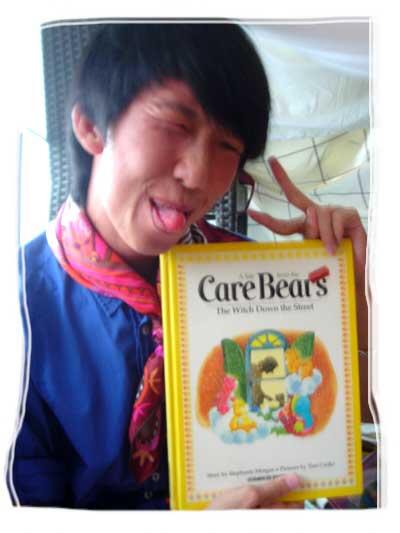 Daniel wouldn't put the Care Bears book down -_-
After that i caught pictures of Care Bear pictures he took with his digicam haha!
Aieee, i went on and on about the tent till i forgot to talk about the event >.<
Admitedly, i stayed in the tent alone for the longest time - resting on the pillows, sipping my drink and reading the Archies till Myra popped her head in and said we had to socialise :p
That event in Sky Bar was the first of KLue Plus 5, a monthly event where every guest we invite are from different industries and they have to invite 5 friends from their industry
Whether it be kickboxing, media, F&B, advertising, etc
It's a pretty cool idea, built so that you'd meet individuals you wouldn't usually meet outside your circle and party group
I did meet a few new ppl that day whom i plan to call out in the future to party with us 🙂
+ + + + + +
This Friday, come party at Werner's for Heineken Impulse