Remember what you always repeated to me?

That everything happens for the best.
I know that may not look that way right now.
I know that you must be thinking how could it possibly be any worse than that.
But it could.
(Er… i'll state all the worse things that could happen to you when i see you later today)
We know we hit points in our life, where the situation is so unbelievable we laugh.
We laugh because it's so insane we become hysterical.
That sort of laugh scares me.
I know we haven't been hanging as much as we'd like to.
You know. The usual things in life get in the way – work.
Work.
Er… and more work.
We've both been there for each other when we've delved into our darkest moods and moments.
It's always been like a balancing act.
One drowning, the other helping.
And who said it's going to be any different this time?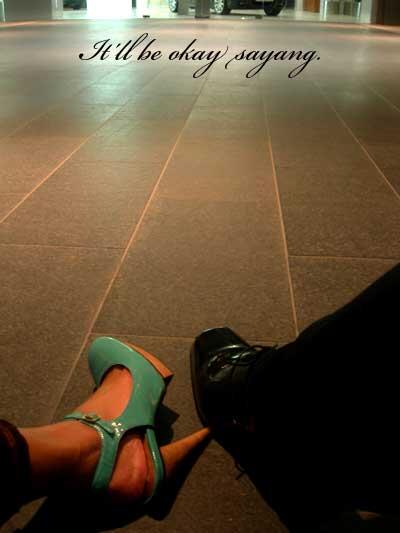 Life is throwing a punch to see whether you can take its pressure and withstand its force.
I've always known you as someone strong enough to puff your chest out and go, "Well fuck you too!"
So just hold on okay… we'll sneak up on It when Its attention is diverted, and ride along with its stride.