My phone has an incredible number of food pix… as i reckon most Asians would.
A bunch of expats i stood around talking with commented how the first question most Malaysians ask them = "What is your favourite Malaysian dish?" or "Have you eaten today? What did you eat?"
Behold my urm food diary below. A most random collection of food pix from across the past few months ?
+ + + + + +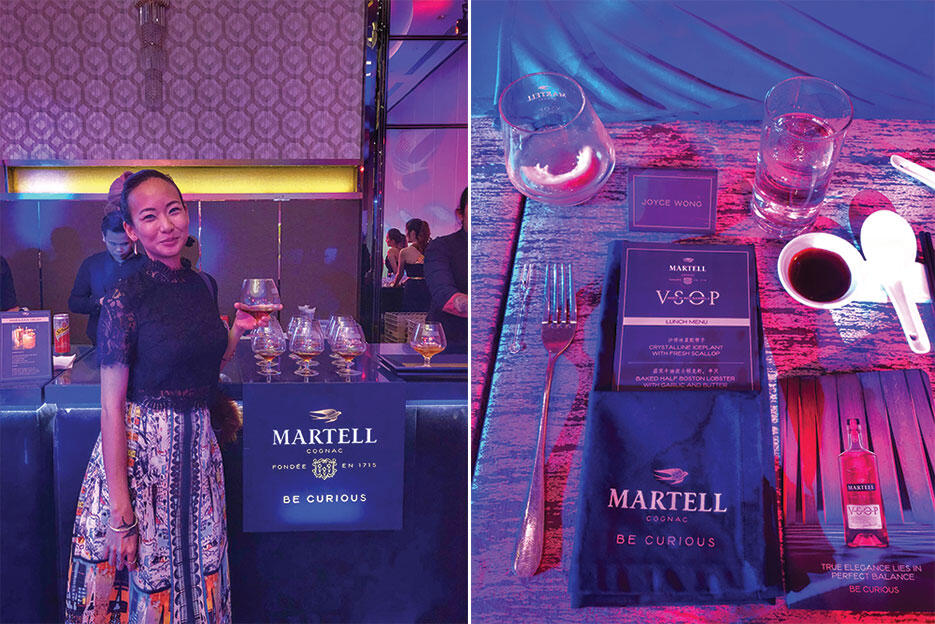 Thanks to 303-year-old cognac brand Martell for having me at their glamourous luncheon, where all the dishes were paired with Martell cocktails and their new cognac: Martell VSOP Aged In Red Barrels. The cognac is matured exclusively in casks of fine-grained oak from France which are selected by the Cellar Master for its reddish tinge and subtle woody undertones.
We were served 5 courses: cyrstalline Iceplant with fresh scallop and fishcake, baked half Boston lobster with garlic & butter, crispy grouper fish, braised 8 head abalone with pan fried foie gras, and chilled winter melon in Thai coconut with egg tart.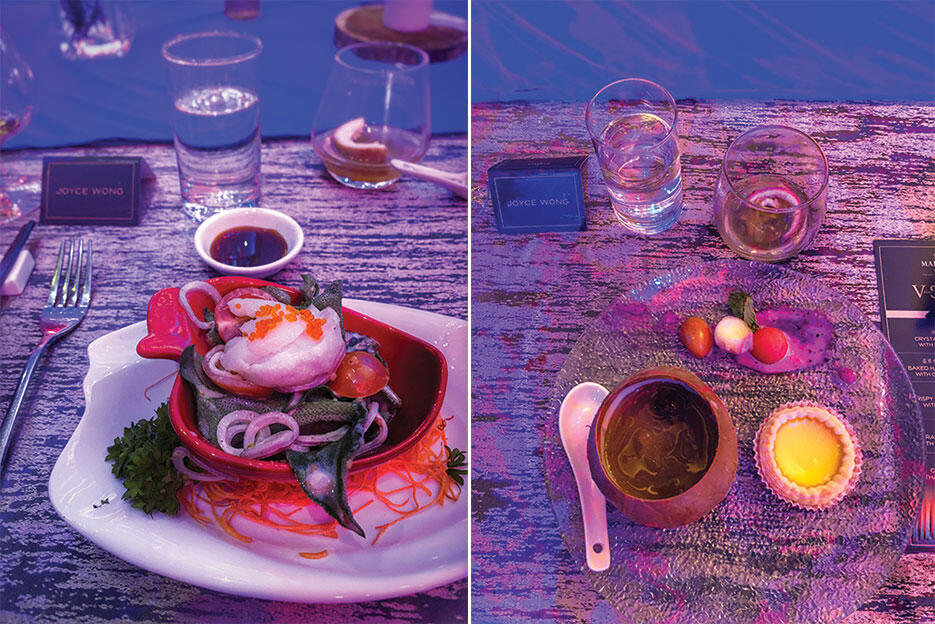 + + + + + +
If you've been following my blog since its 2008 days, you might remember how i would frequent Somo in Mont Kiara. One of my oldest friends Andrew (who opened Somo) just launched Curious Kitchen @ Tropicana Avenue – an open-concept restaurant serving tomahawk steak and Iberico that's grilled over charcoal in front of you.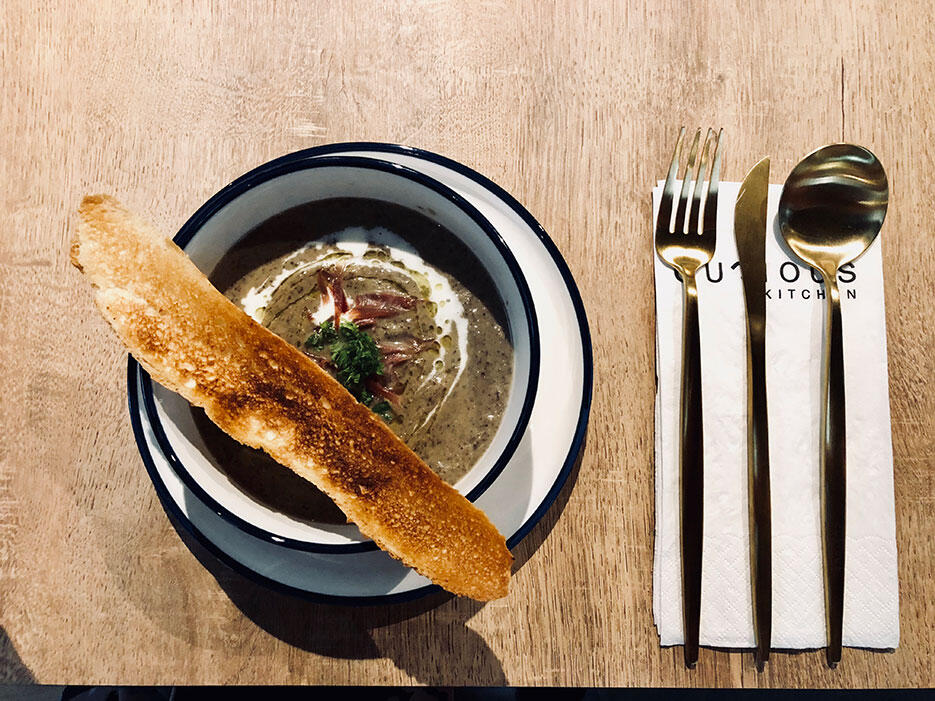 I've been recommending my friends to order their: mushroom soup, truffle mash (i daydream about this), Iberico tenderloin, and ratatouille.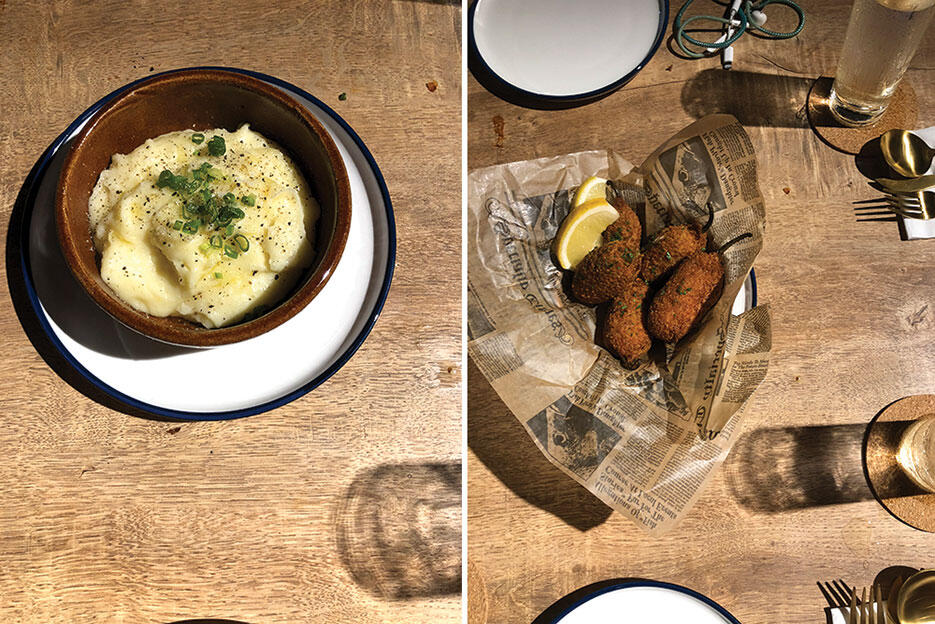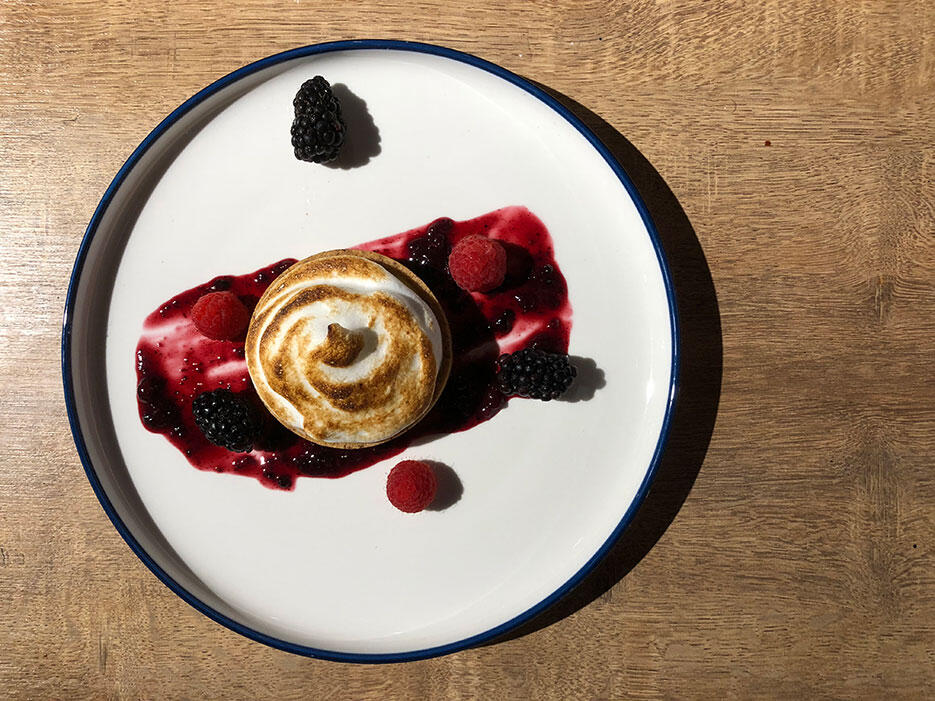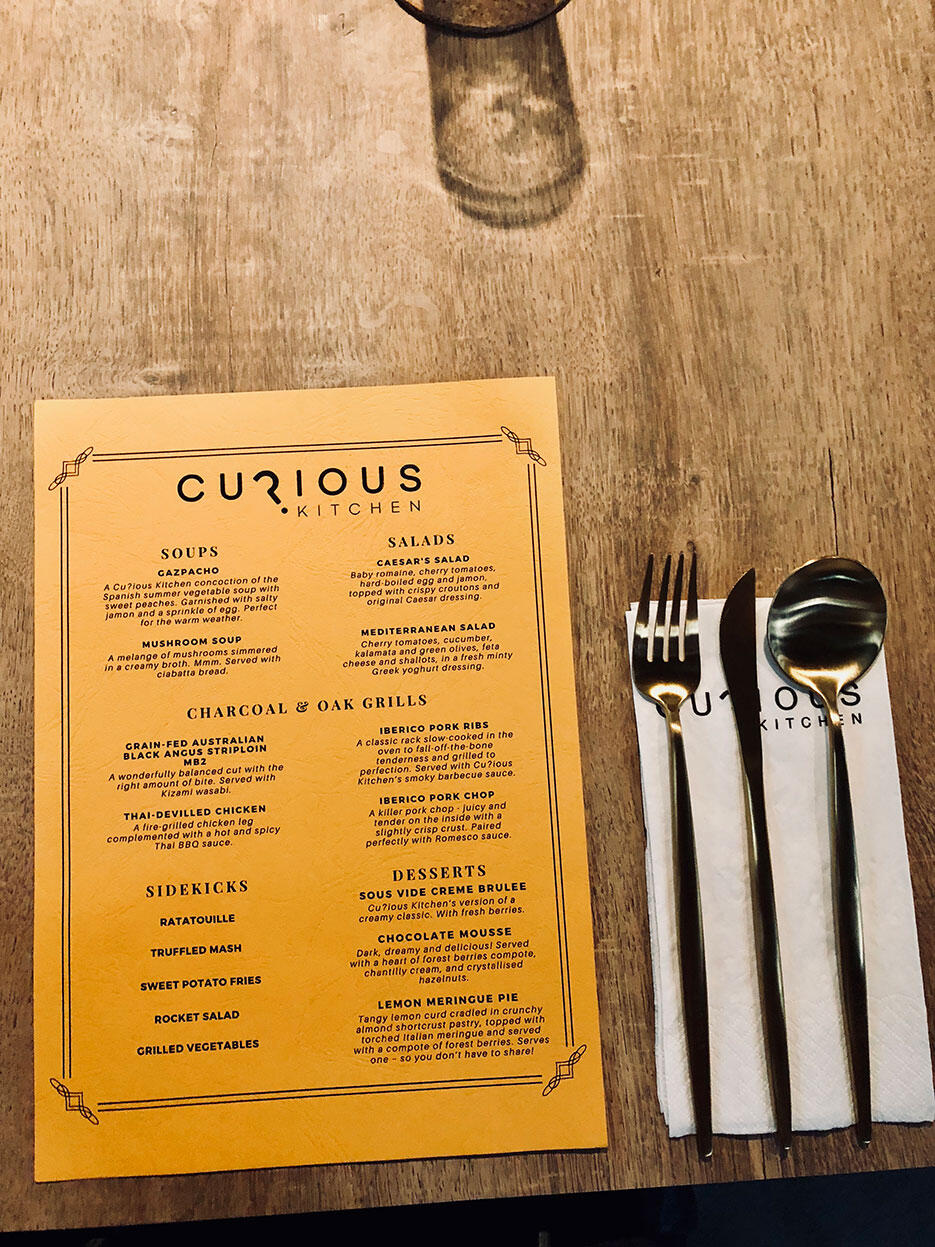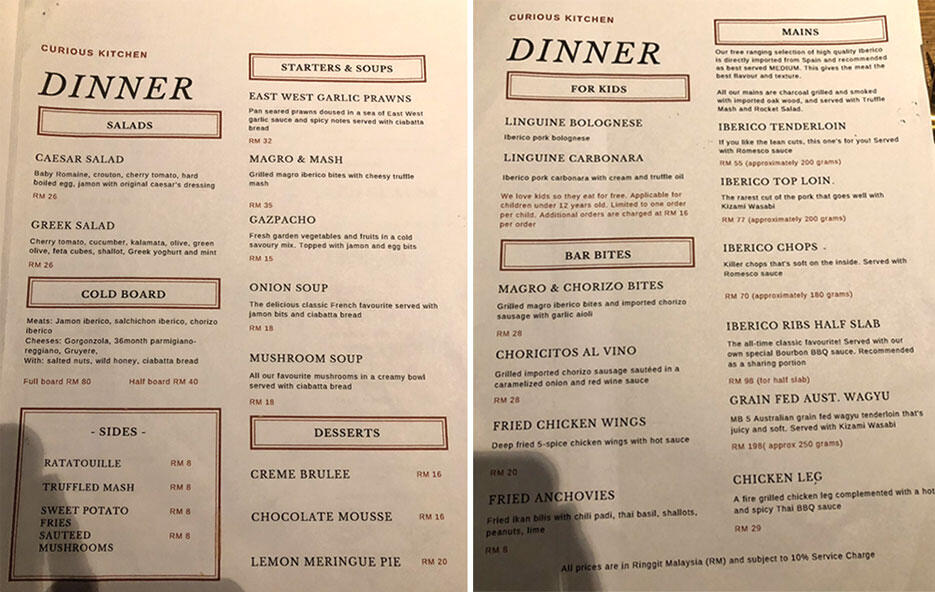 Temp weekly menu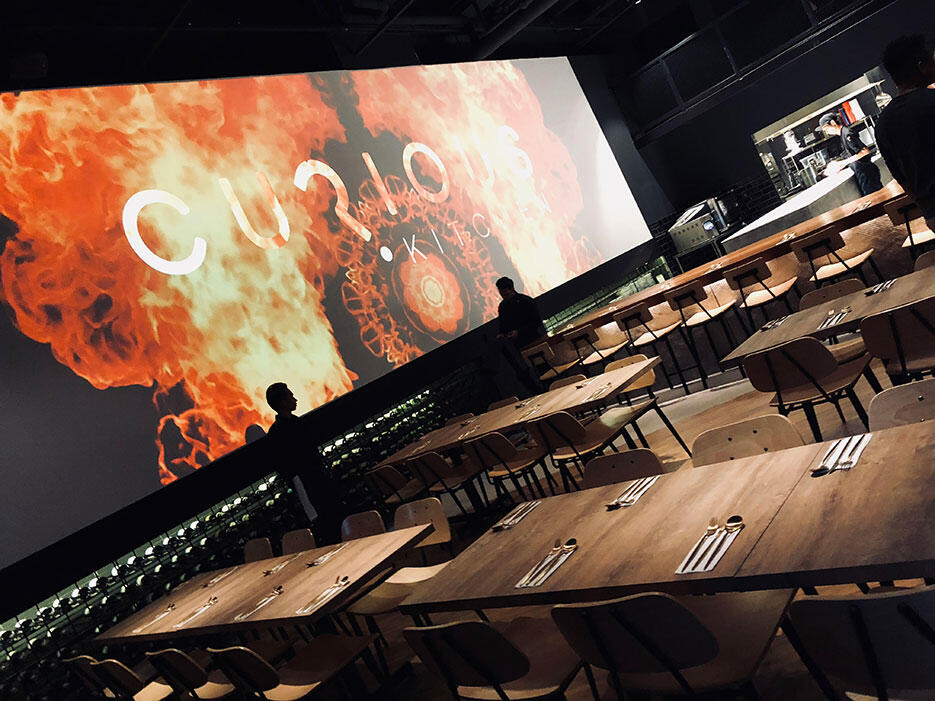 EatDrinkKL did a review *here*
+ + + + + +
Random food shots from my birthday month:
Clouds, Didi & Sarch took me for Japanese dinner at Koyaku ?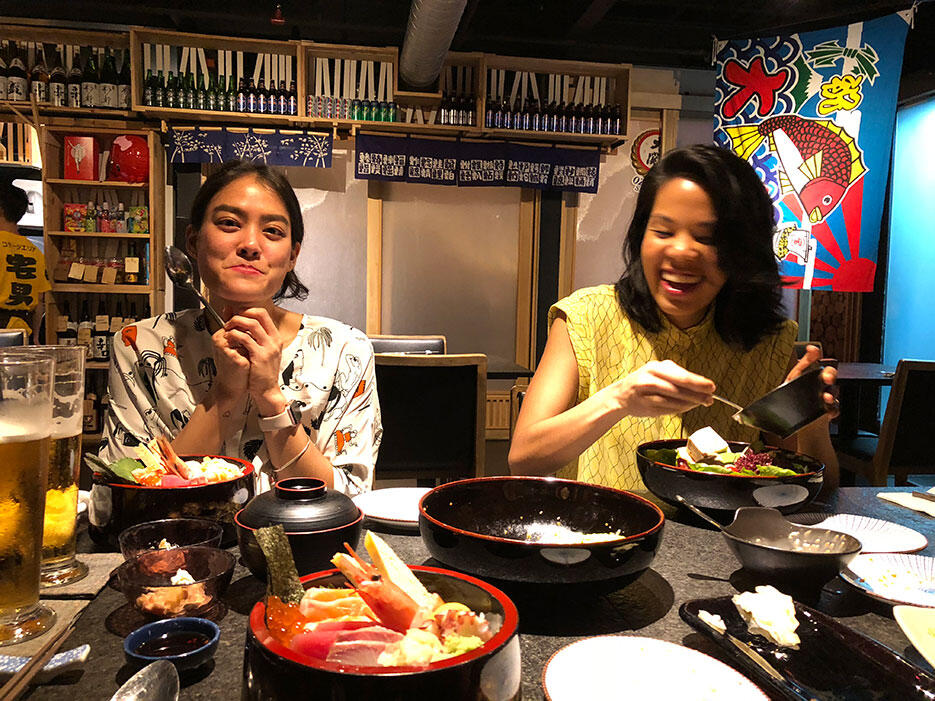 Mei Sze took me to Majapahit and gave me the cutest silver clutch that looks like a giant sweet from Isetan ngawwwww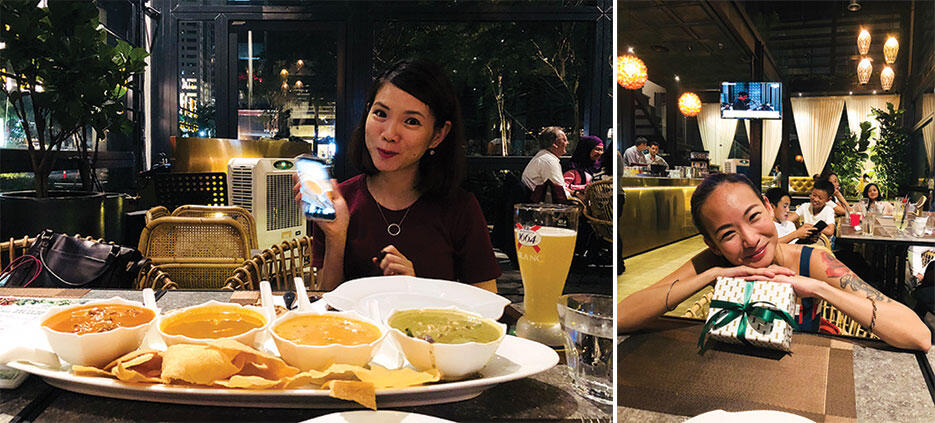 TY and i went for sang har mein at Jeff Lee's (cos i love sang har mein soooo much), but then he forgot to bring cash so i ended up paying hahah. Then he bought me lunch next time we met XD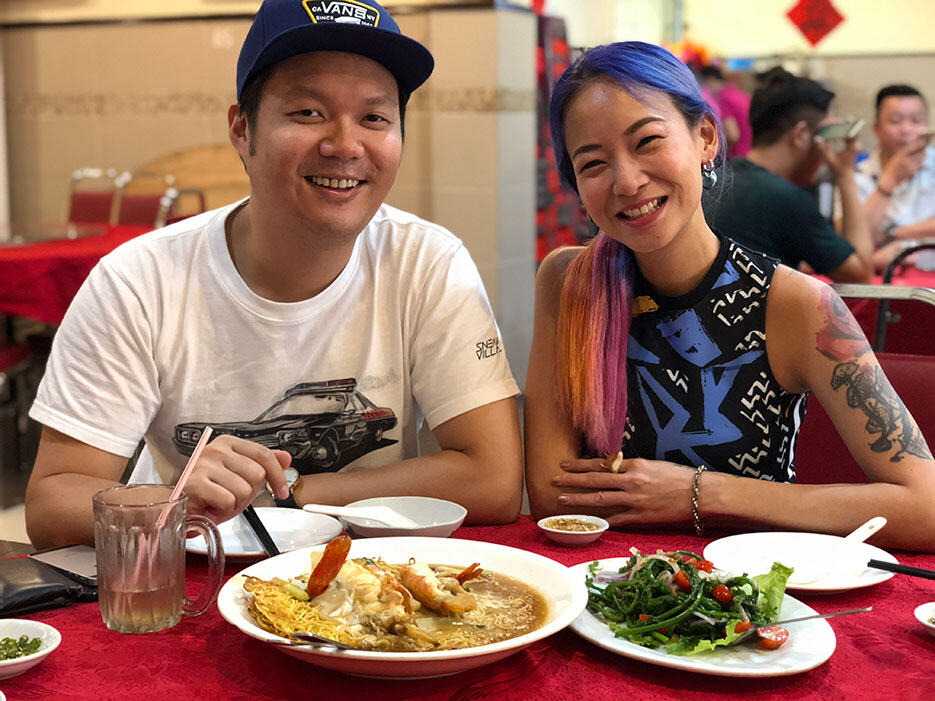 Tianna and i went to Eatomo cos we're both pro-pescetarian. On right was another meal i had with her at Fittie Sense in Bangsar.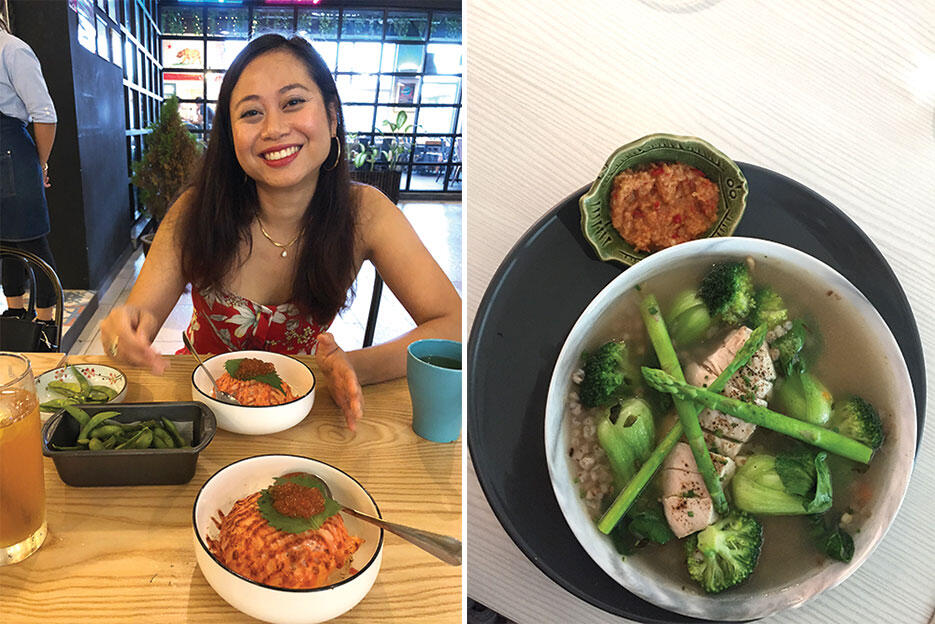 + + + + + +
Bunch o instastories i took at Locker & Loft where i frequent for weekday drinks.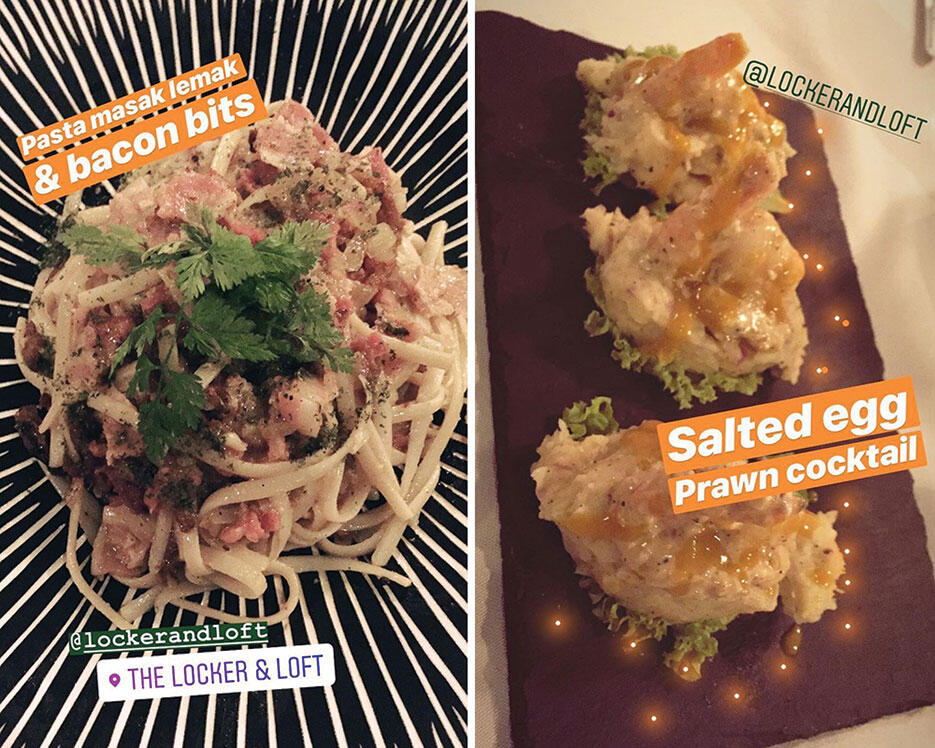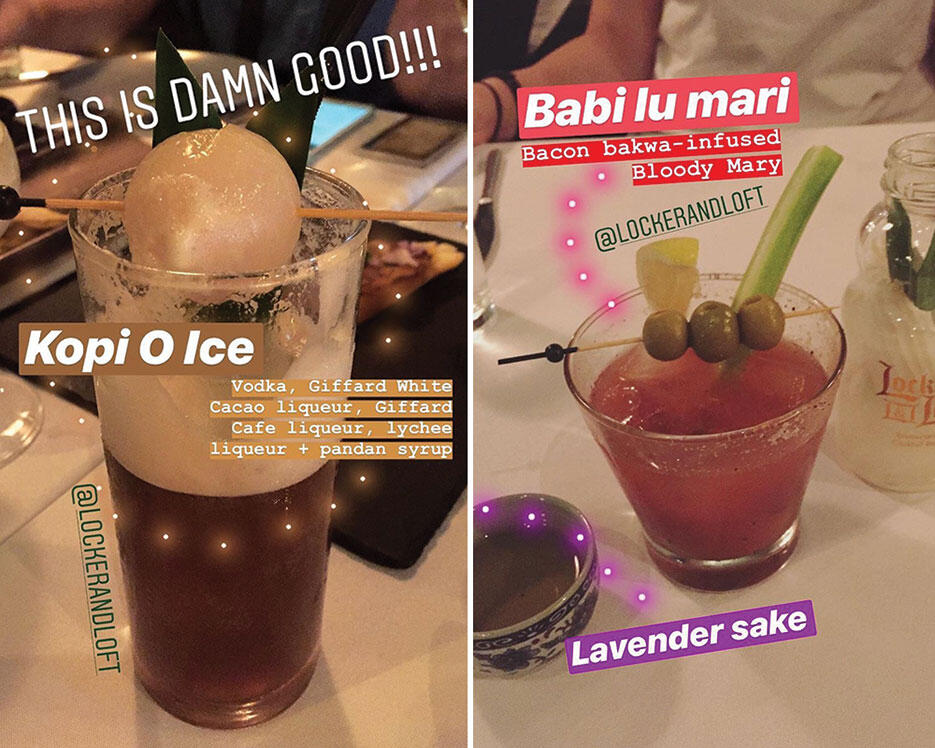 + + + + + +
61 Monarchy has fancy bar snacks while enjoying whiskey. I love talking to Chris the bartender there! He's incredibly knowledgeable if you want to bring a client/date to impress with whiskey.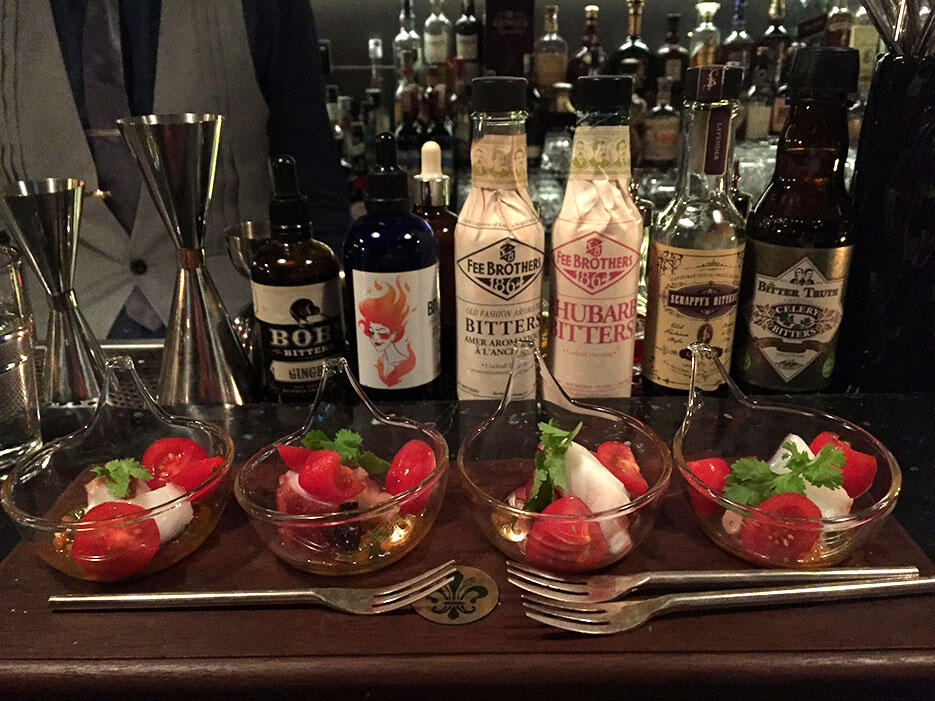 + + + + + +
A lotta people have love/hate feelings for Grub in PJ. Their food prices are very cheap for steak by their cutting out training waitstaff (so you gotta layan yourself with cutlery and order at the cashier) but i like the concept.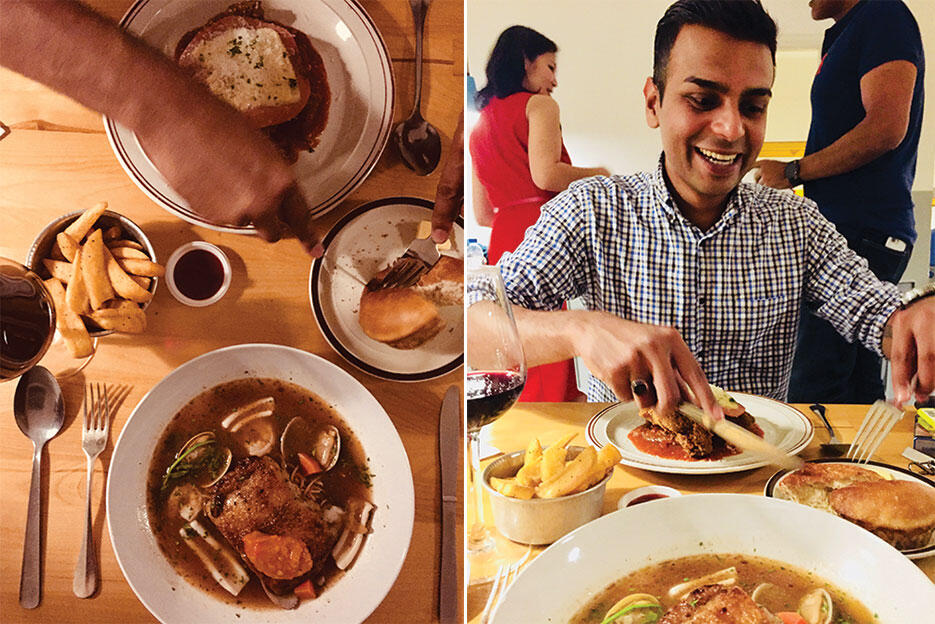 + + + + + +
One day some time back Val's old friend Bruce was here from Dubai and the boys were craving steak so we went to Beato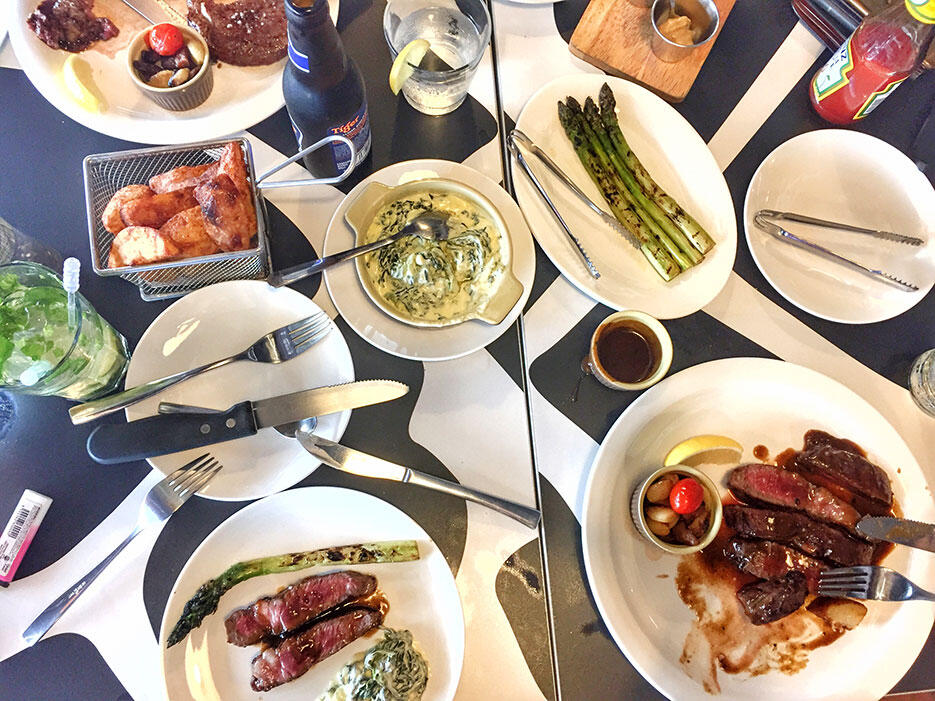 + + + + + +
Southern Rock Seafood had an oyster festival so i traipsed along to meet Ying Nee + Jon, Clouds and ExquisiteFox.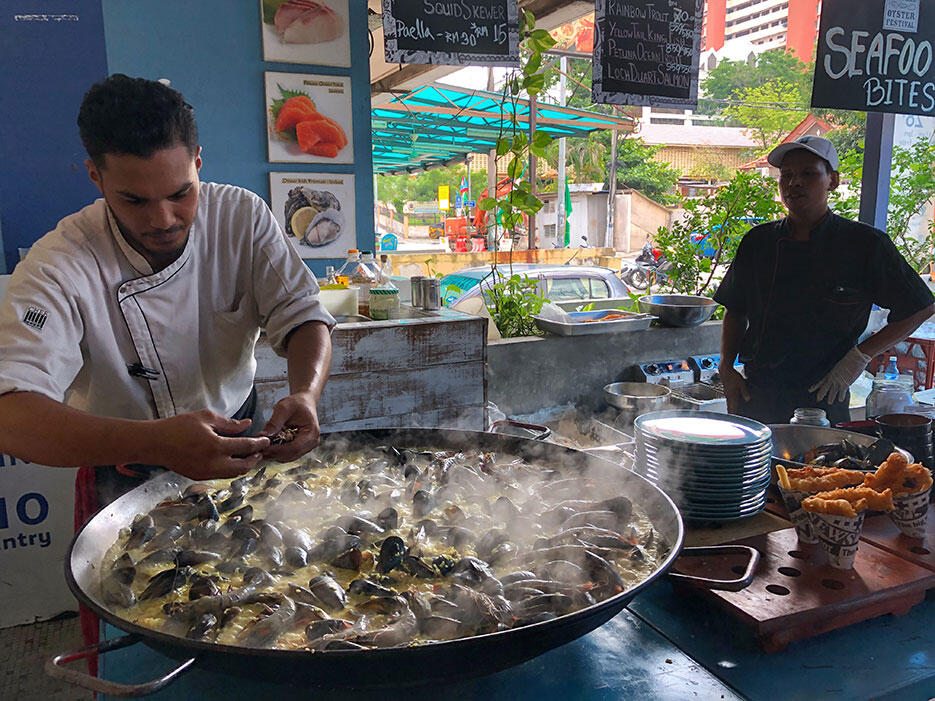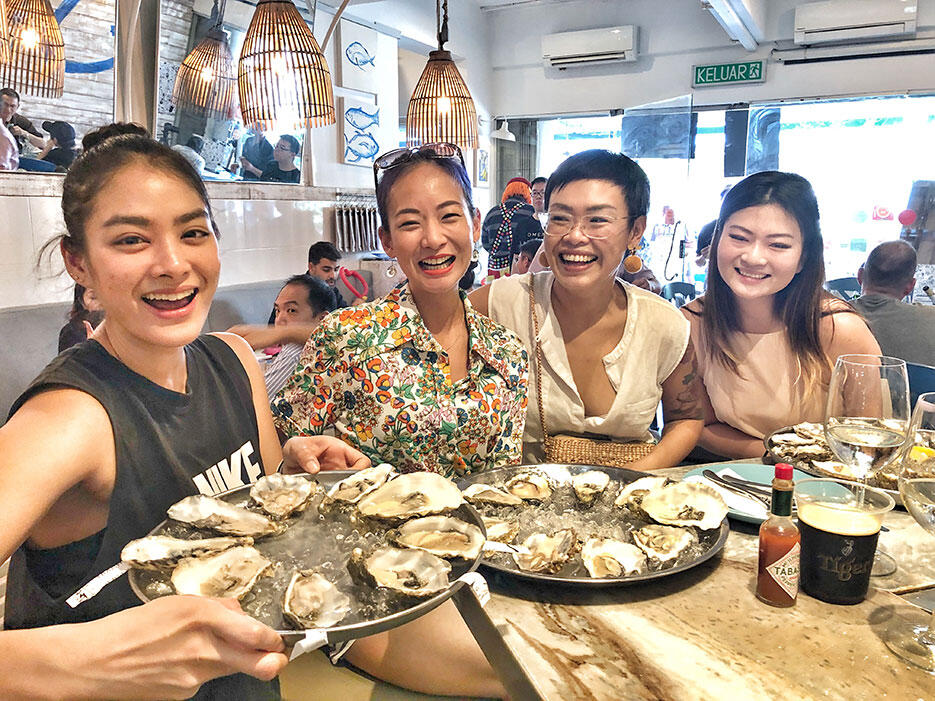 + + + + + +
My old friend Jesh was in town, last i saw him was in Tokyo 5 years back, and maybe Singapore and KL a few years prior to that! He's one of those that are soooo good at keeping contact and wishing me happy birthday every year (i'm not that kind of friend unfortch!)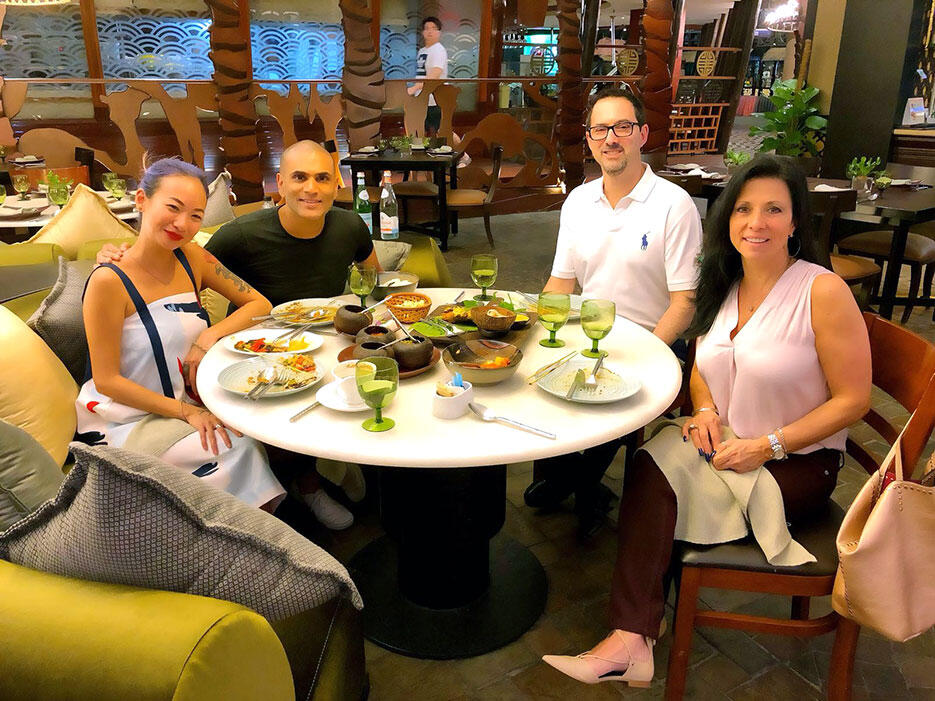 Me, Jesh, J Henry and Lisa
+ + + + + +
Dinner at Table & Apron one night with Baby before she left for Munich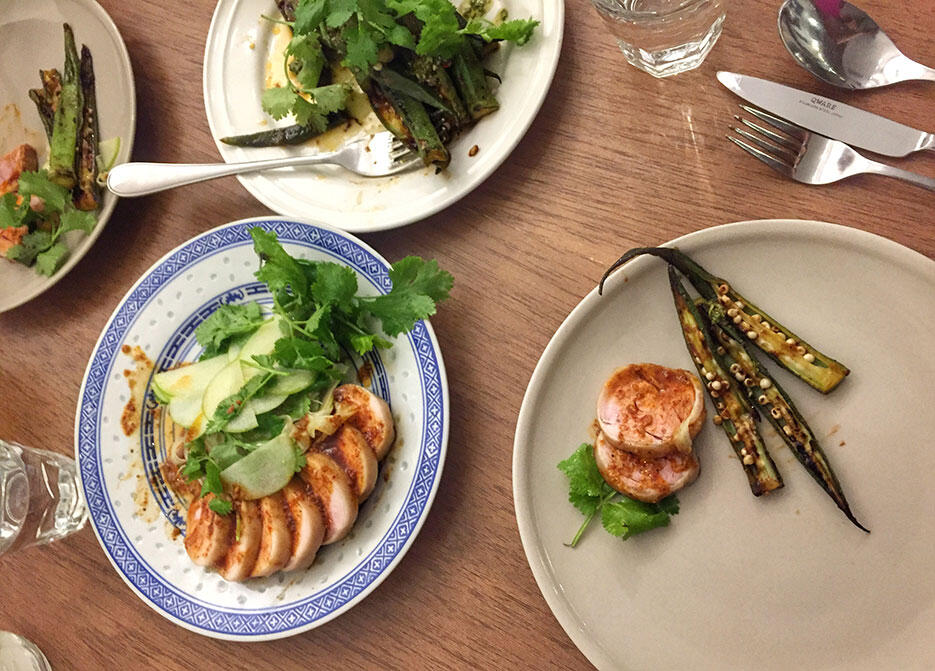 + + + + + +
My curry laksa obsession still lives on… below are from Aman Suria, and Seapark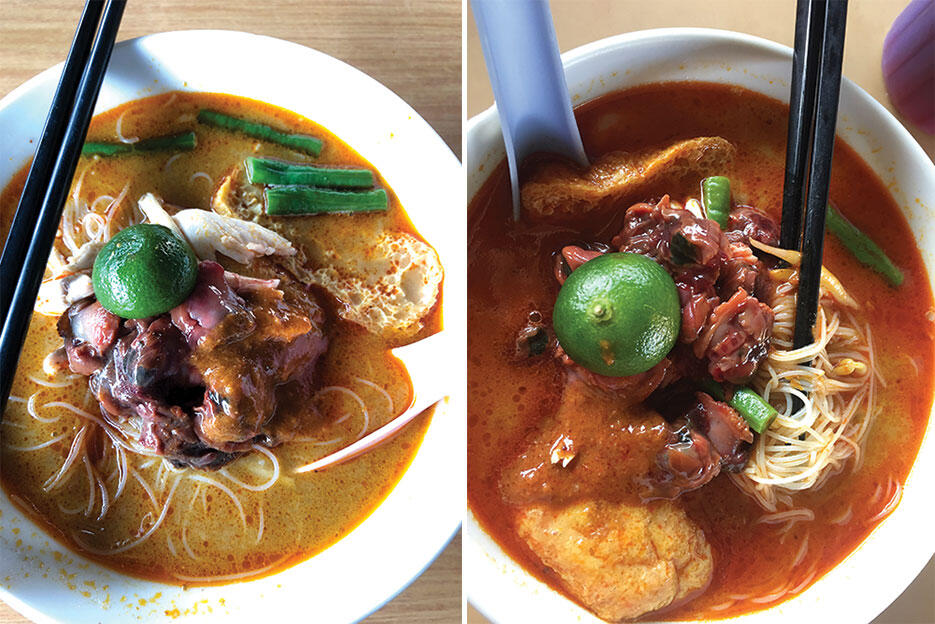 + + + + + +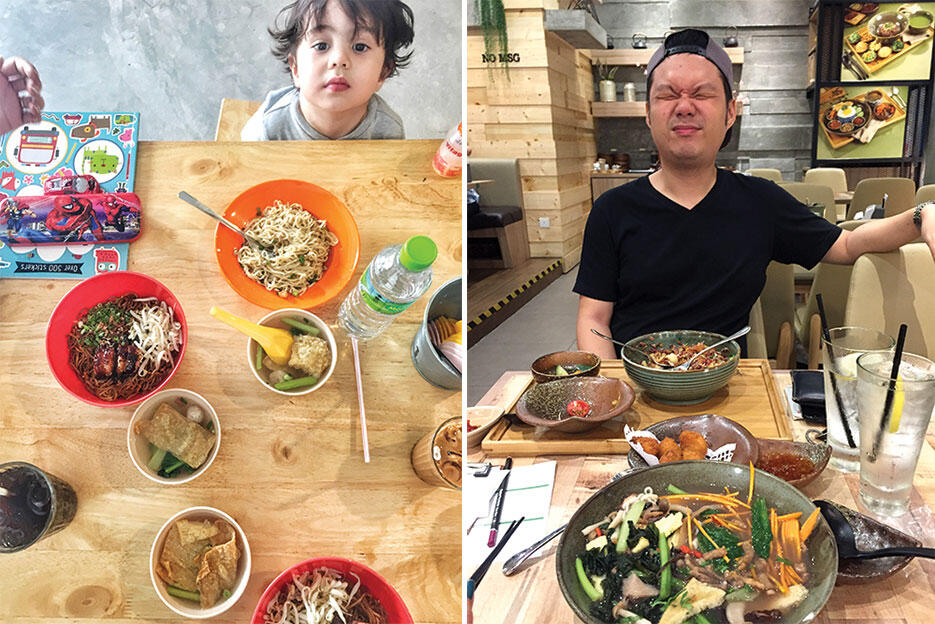 William and Steph had Mian Noodles (handmade noodles with siew yoke and char siew available on weekends), and TY lovessss his Simple Life veggie meals (he goes vegetarian 4 days outta a week)
+ + + + + +
When i eat at home, i eat very simple and clean food when possible.
I started making vegetarian stock to freeze in portions so i can cook myself noodles on nights i don't want to eat out.
Sometimes, i tapau leftovers from outside meals and chuck in heaps of veggie + seeds in.
Other times, i simply steam pumpkin and broccoli and eat with various nuts and seeds :p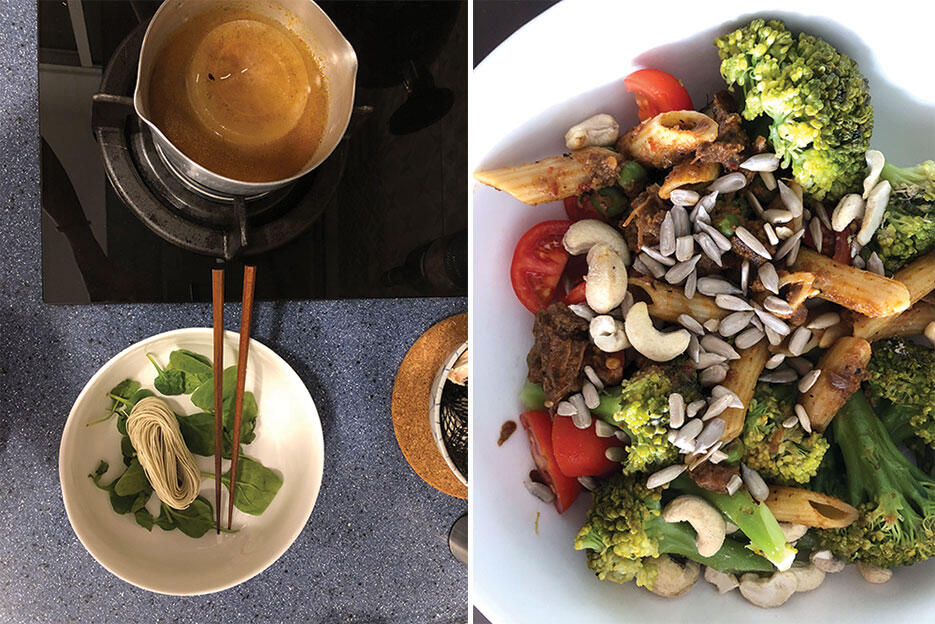 Made salmon sandwiches one weekend night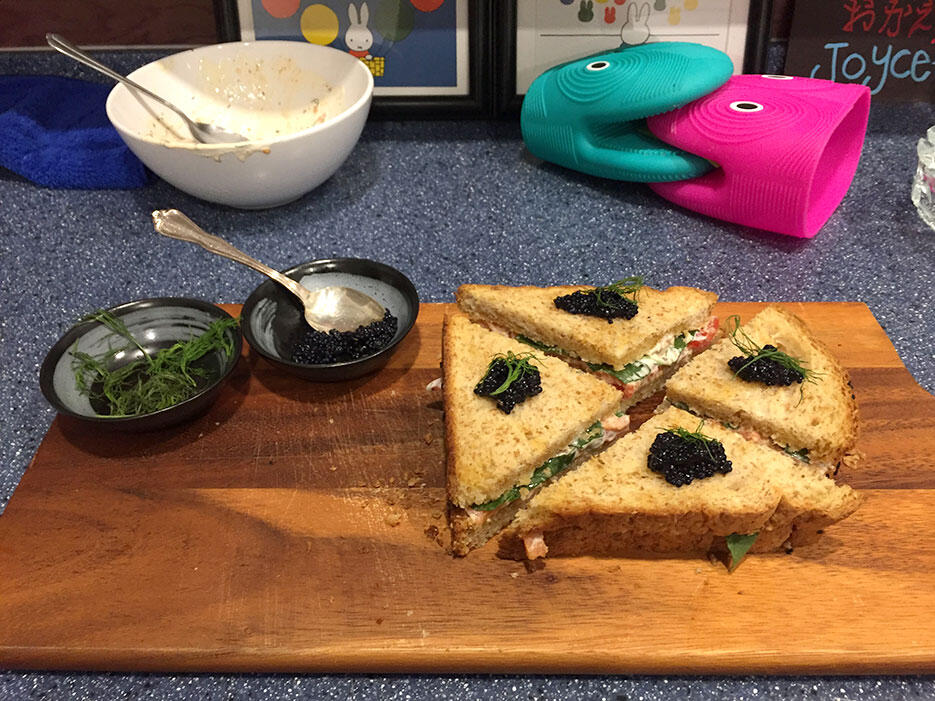 And a couple of pastas, recipes from Half Baked Harvest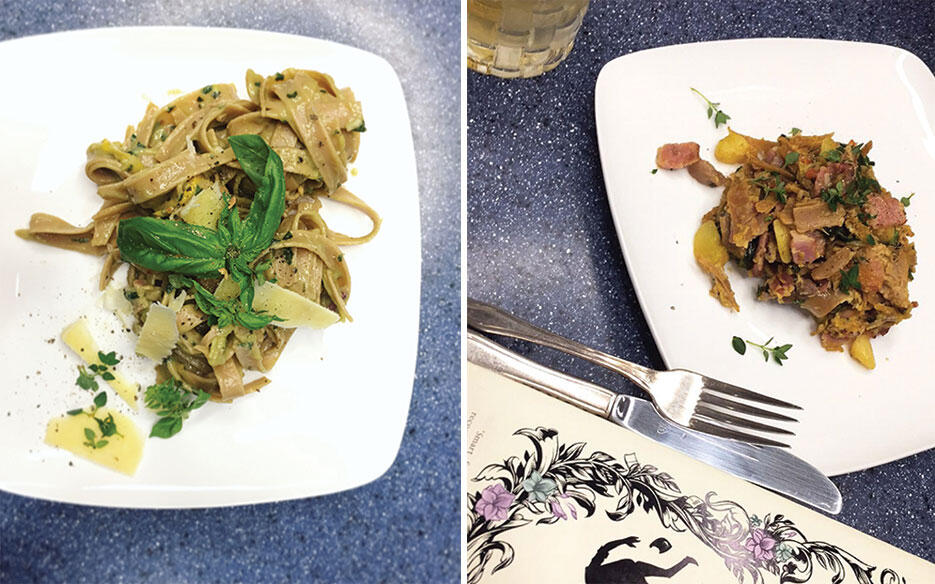 Lazy weekends call for delivery from Mei by Fat Spoon so one can hide in allllll day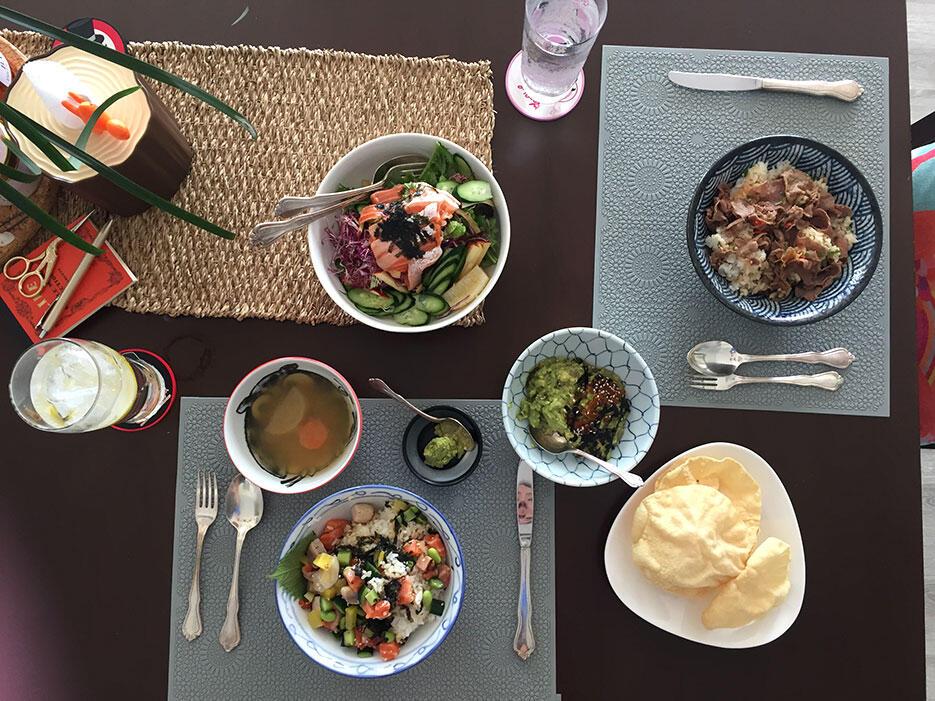 + + + + + +
And… i always take pix of dinners my mum makes, cos no meal can taste like hers. Nothing like home-cooked food!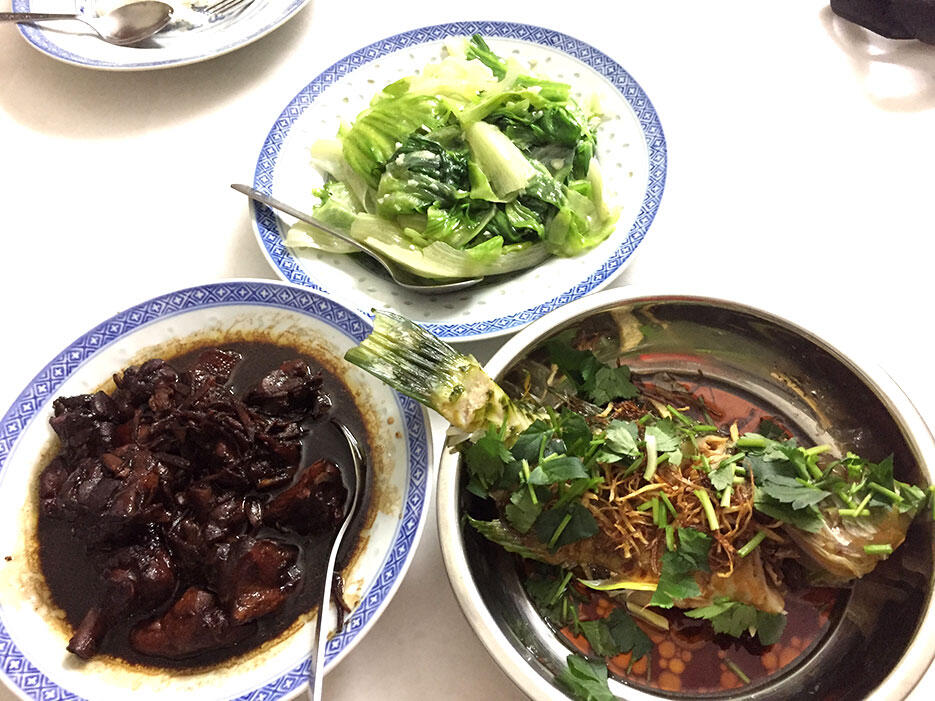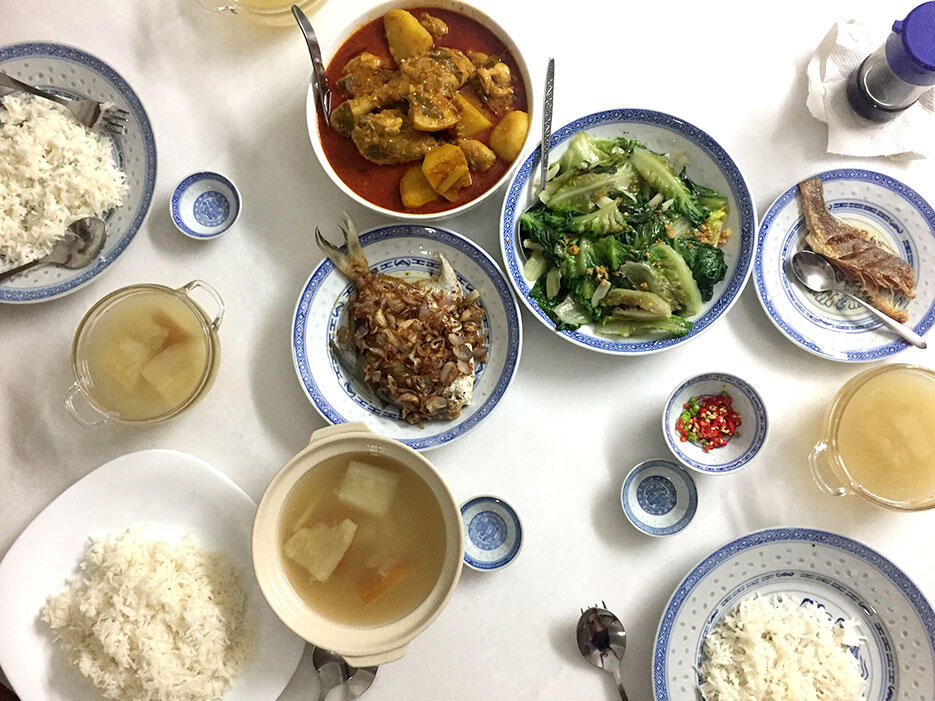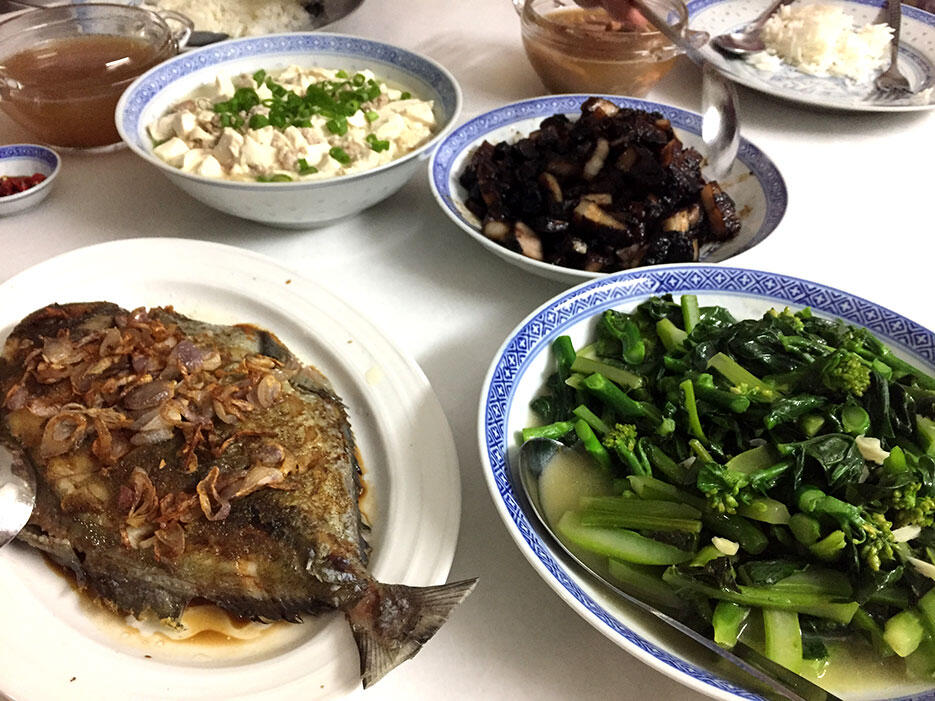 I'm glad i have a bowl of food in front of me as i type this all out… despite it being salad…!!!
At some* point, i'd like to go vegetarian a few days / week like TY and Kenny and a number of my friends who are veering towards a healthier lifestyle.
Recently i've been going vegetarian Mondays-Tuesdays (except this week, cos Raya…) and maybe in the near future, i can effortlessly go vegetarian 5 days/week and then… fully?
My primary reasons to shift towards being vegetarian are:
1) the planet. Methane gas caused by the meat industry is the largest influence for climate change in the world. All the energy that is spent growing grain to feed livestock to feed humans, HAS caused the atmosphere to heat up, the oceans to absorb 98% of that additional heat, the corals disappearing drastically, and no more fish by 2050. Tragic chain of events right. Thing is, this is all fact.
2) our bodies and colonic system aren't meant to digest meat in the amount we consume it, and causes mucus buildup and disease.
3) bodily vibrations. Eating something that undergoes suffering in turn feeds our body with its last vibration, which is why i sometimes avoid meat when i'm feeling frustrated, depressed or anxious.
Looks like a food post ended on a rather ethical note!
But this is how my thoughts run through my head at most times these days… rather serious!
xxx