This movie poster now hangs on my wall cos… it fits.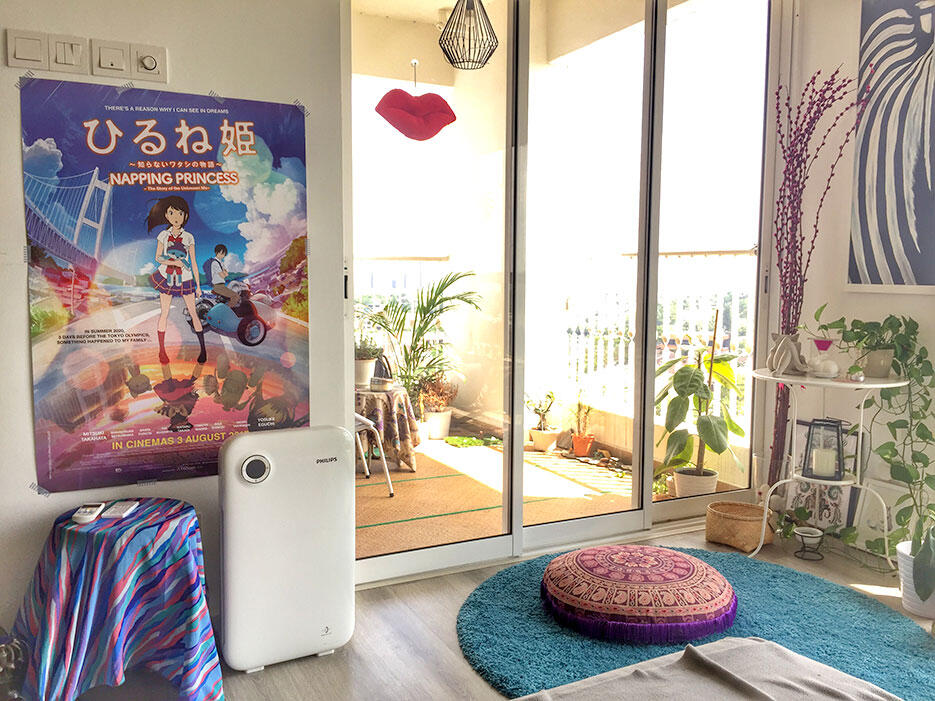 I just got it yesterday from the Napping Princess media movie premiere at TGV, and i guess i'll let it remain there till i tire of it XD
I love anime because the Japanese – who are so dedicated to the art of order, creativity and intuition – transmit the emotion of make-believe and other worlds & dimensions straight to one's core. It's a wonderfully surreal feeling to be transported elsewhere as if you went on a journey, and exit the cinema a different person after. [Another recent memorable anime is Your Name, if you haven't checked that off your list yet.] Expect some lol moments and holding back tears :p
Napping Princess opens in cinemas nationwide in Malaysia from 3rd August!
+ + + + + + + +
Since i'm on the topic of things to watch, i've been telling anyone who will listen to me the past week to watch Chasing Coral, a documentary on Netflix. At first, i was dubious as to how interesting a show about coral can be, but my level of respect for coral has shot through the roof after watching it.
The macro shots of the coral are stunning, and so trippy i re-watched certain scenes 3-4 times! Also laughed and cried watching this. Had a moment sniffling into tissue and thinking, "Can't believe i'm crying over coral!"
Chasing Coral was a winner at the Sundance Film Festival (Audience Award), and they got all these major coral geeks from all over the world to be in it. The way they speak about coral shows off their absolute passion for it, and i started finding all the guys hot even tho they're not typically physically hot. I guess i find anyone who's that dedicated to the environment extremely attractive!
Anyhoo, if you're into any of the following then you'll absolutely love it:- advertising, diving, the environment, nature.
+ + + + + + +
Okja is another one i really liked recently that made me laugh and cry. I guess if any show makes me do both, it's a winner for me cos it ignited emotion! Also, i've loved Tilda Swinton since i was a teenager, she's gold.
+ + + + + + +
If you missed Valley Uprising, then watch it too. I watched it quite awhile back, and loved the rockstar editing style and in-depth research done about the history of rock climbing and its progression throughout the decades.
+ + + + + + +
A series i'm halfway watching now when i have the time, is Abstract: The Art of Design
And shows i'd recommend for wasting time:
– Master of None. So funny. I was so sad to finish it. I love Aziz Ansari!
– Orange is the new Black
– You Me Her
– 30 Degrees in February (the last episode killed me, i sobbed so much!)
– Crashing