When i was in Porto a few years ago, i decided to go for a run along the river by myself to work off the extensive gobbling and guzzling i had been doing there (Porto is an AMAZING place for a food holiday!)
Because my running shorts had a tiny pocket, i only took my airbnb key and my credit card. I didn't take my phone because i wanted to live without it for a tad. Surely i can survive a couple of hours without my phone?
I jogged across the wide bridge and ran along the riverbank, with the ocean in sight in the far distance. A little yellow splotch. I kept on going, past people walking their dogs, mothers out with prams, and fishermen with their rods lined up. My only intent was to keep going, without thinking about how i had to return later.
As i looked ahead, i worried a little, what if i get lost? What if i don't know where i end up or how to go home?
And then a voice spoke in my mind: I won't get lost! No matter how far i go, i'll still be on this planet. No matter what happens, i am home.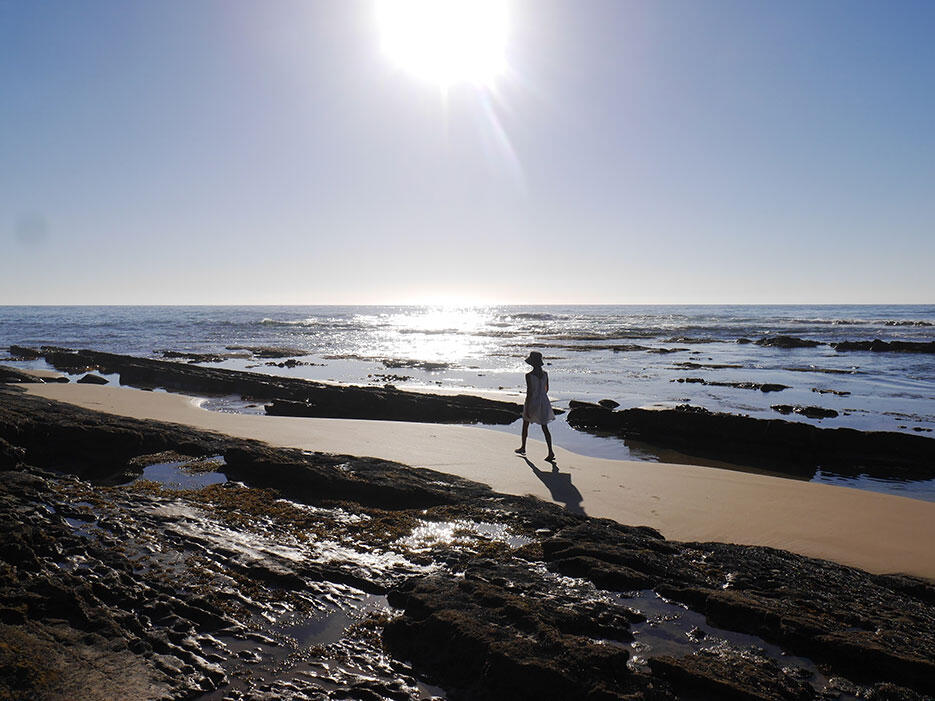 I won't get lost
cos the whole planet is my home
so no matter how far I go,
I can't fall off
And I won't get lost ?
The picture above was taken at the Great Ocean Road in Australia last week, not in Porto cos i didn't have my phone remember?
Back to my Porto story, since i started it-
After perhaps 30 minutes of jogging and running, i arrived at a tiny seaside village, with the cutest houses i had ever seen. The facade of each house had different tiles and windowsill colours, showing off the owner's individual taste. They were all so vibrant! There was one with black and white patterned tiles teamed with canary yellow door and windows, a blue and red combo next door, a forest green and white mixture after… I stood there and admired the lot, damn! NOW i wish i had my phone with me!
But i really didn't. I was glad to have gone on that little run and taken in all the sights, sounds and smells without thinking of reaching for my phone to record it. We have forgotten that as humans, our lives are to be lived as we experience them. Not through our gadgets all the time 😉
I walked further down the street and spotted people barbecuing fish on large standing grills on the corner of the pavement. It smelled terrific and i was so glad i thought of bringing out $ with me! As i walked closer i saw it was actually a restaurant filled with locals on an otherwise deserted road. Grabbing a table outside, i ordered what everyone else seemed to be having – fresh sardines, and a glass of white wine on the side. There goes whatever calories i just burned doing that run…
Slowly feasting on simple hot fresh fish by myself was so enjoyable! I dragged the meal on for as long as i could, paid, then figured it was time to make my way back home.
In the end, i ended up taking a boat across the river, and a tram all the way home. Haha! So much for a run. Led me to more food and wine instead.
xxx
KBF