Being a bit rounder than my friends hasn't always been easy. And no, it's not because i'm hurt when they make fun of me, I've learned not to take that sort of thing too personally. Being round means I'm lugging around a little extra weight whenever my friends and I are in a game of football, or on a hike up Broga Hill.
We all know losing weight is mostly about combining a healthy diet alongside constant exercise; but for some reason, there is always stubborn fat that refuses to leave us, no matter how much we sweat it out at the gym, or how many times we replace french fries with celery sticks.
Recently a solution presented itself in the form of Zimmer, a German company specializing in creating revolutionary aesthetic products and services.
Zimmer recently unveiled their brand new Z Lipo cryolipolysis treatment. For those who aren't sure exactly what cryolipolysis is, it is a process in which a machine freezes a targeted fat packet, theoretically 'kill' the fat, which will then be flushed out of your system naturally. The best part is it's quick, completely non-invasive, and free from side effects.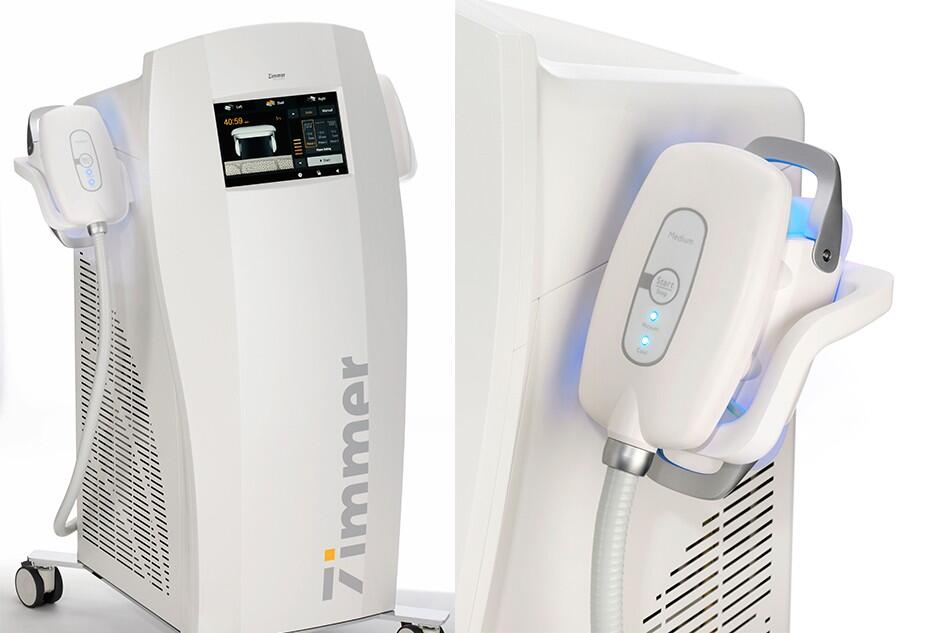 The Z Lipo treatment basically involves a suction cup (top right), that is applied on to the targeted area. This cup then uses suction to draw up fat and excess skin into the cup, which is then cooled to -7 ºC. This is completely safe, of course, as a special gel pad is applied to ensure the machine never comes in direct contact with your skin, hence, preventing any chance of frostbite or injury.
I was lucky enough to be invited to try out this new non-invasive procedure, and I have to admit, even after reading extensively about the procedure, I was more than a little afraid as I haven't been to any slimming treatments or cosmetic procedures before this.
Having just been brought into Malaysia, RE Plastic Surgery Clinic is the place to be if you want to try out this out. Located in Publika, I nervously made my way there one rainy Saturday afternoon, unsure of what it would be like. Almost all my nerves were calmed the moment I stepped into the clinic, as I was greeted politely by the receptionist, before meeting Dr. Yap Lok Huei, a certified plastic surgeon who runs the clinic. Dr. Yap briefed me on the procedure to make me as comfortable as possible, before leading me to the treatment room.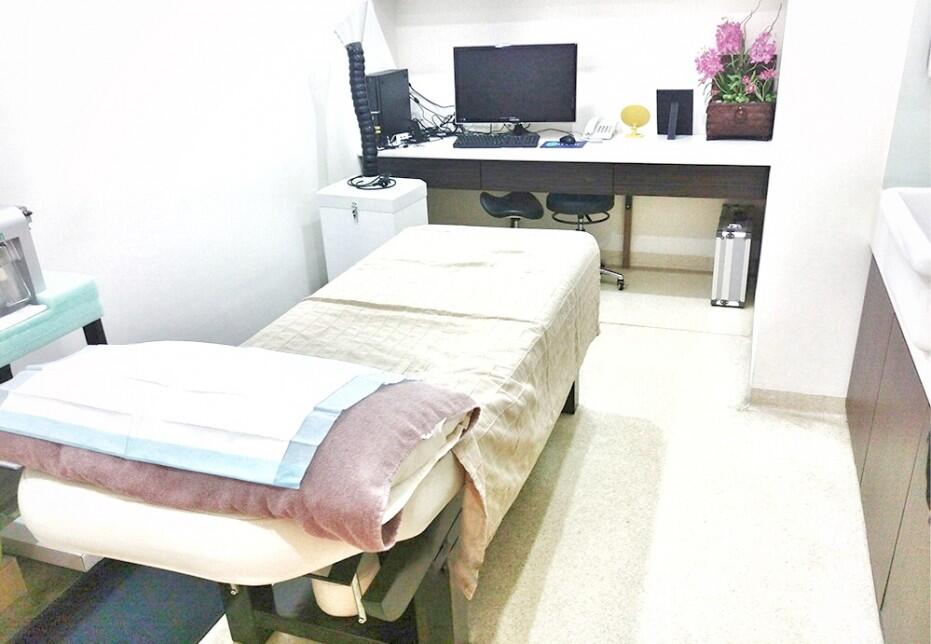 The treatment room itself is pretty simple, nothing too fancy, but comfortable. The room was quiet, and considering I would be facing the ceiling for most of the treatment, definitely not too bright.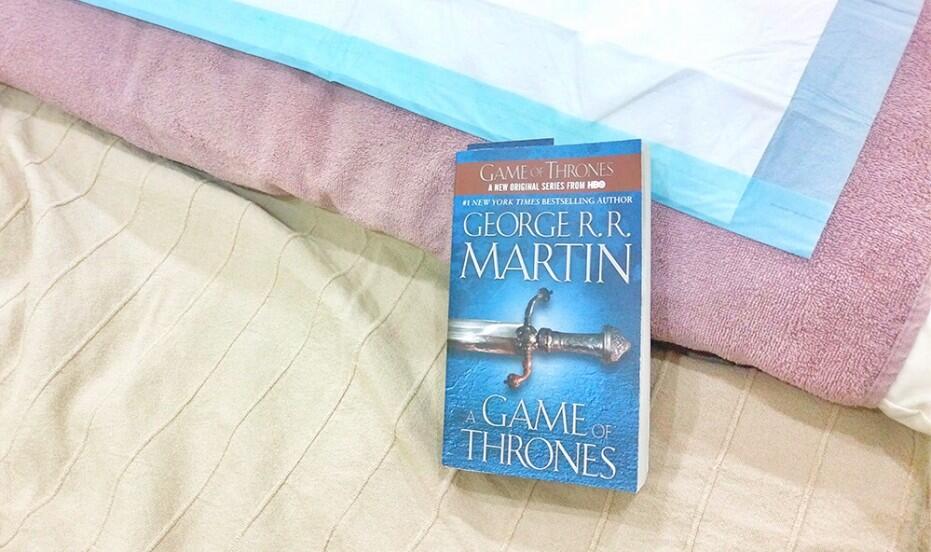 The treatment takes an hour for each targeted body part, so here's a tip- bring along a book for you to pass the time, or bring a power bank so you can watch YouTube while waiting. I brought George R.R. Martin's Game of Thrones to allow myself to be surrounded by dragons and knights while hooked up to a machine slowly freezing my fat away.
Now, on to the actual treatment itself, the first step involves them applying a thin layer of gel and a pad that acts as a wall between the suction cup on the Z Lipo machine and your skin. This acts as a protective layer to prevent injury and skin damage of any kind. AND, it was cold. Wide awake from the unexpected cold, I watched as they placed the applicator on my belly.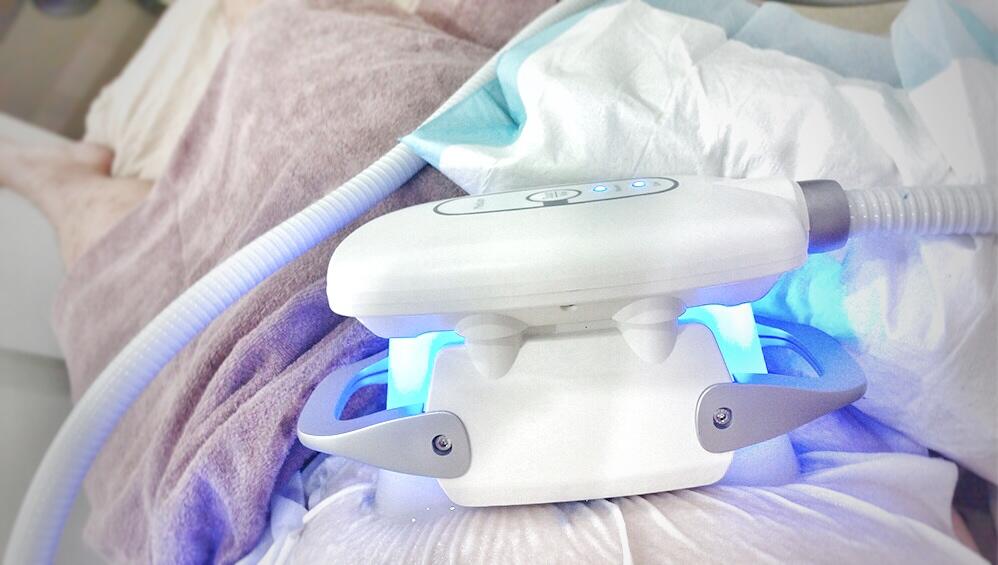 After the applicator was placed firmly on the target area (namely the belly I had as a result of all the late-night nasi kandar and beers), the Patient Care Adviser, Phyllis, asked if I was ready.
I nodded in approval and she proceeded to tap a few times on the touch screen, before the suction on the applicators started to act on my body. I won't lie, there was a mild pain, when the suction began. But it lasted for only about half a minute before the affected area entered a blissful state of numbness.
Here's a vid on YouTube on how it works: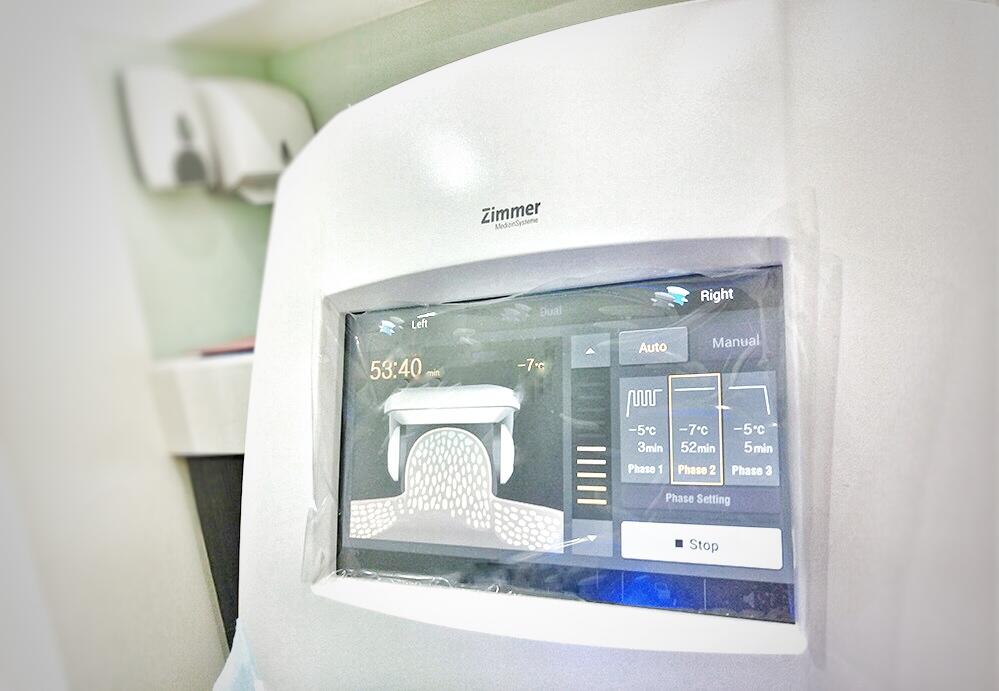 After that, I was left on my own while the machine did its work. The curious side of me decided to awkwardly turn the machine's screen towards me so I could take a look. As you can see from the picture above, I had another 53 minutes left to the procedure, hence, I picked up my book, and decided to drift off into fantasy land.
Fast forward 53 minutes and Phyllis is back in the room removing the applicator from my body. She checked with me to ensure I was okay, and then explained to me the next step of the procedure, the Z Wave.
The Z Wave is a radio wave treatment that breaks down the frozen fat tissue created during the Z Lipo treatment. Essentially, in layman's terms, the Z Wave is a more effective method (as compared to a traditional hand massage) of massaging and improving blood circulation in the targeted areas. It also works to break down the frozen fat created during the Z Lipo treatment, making it easier excess waste for our bodies to flush out.
"The high energy radial shockwaves have been scientifically proved to have a large impact on collagen structure and skin connective tissue- improving blood circulation, skin firmness, skin elasticity and collagen regeneration. It stimulates collagen formation, while the skin becomes more elastic and its firmness is visible after only a few treatments."

I got the above image from Zimmer's website, as the picture I took of the Z Wave machine simply wasn't up to par. To summarize the Z Wave treatment, I would say it was a really good and strong massage, although one downside would be the radio waves emitted from the machine sound like a jackhammer while in operation.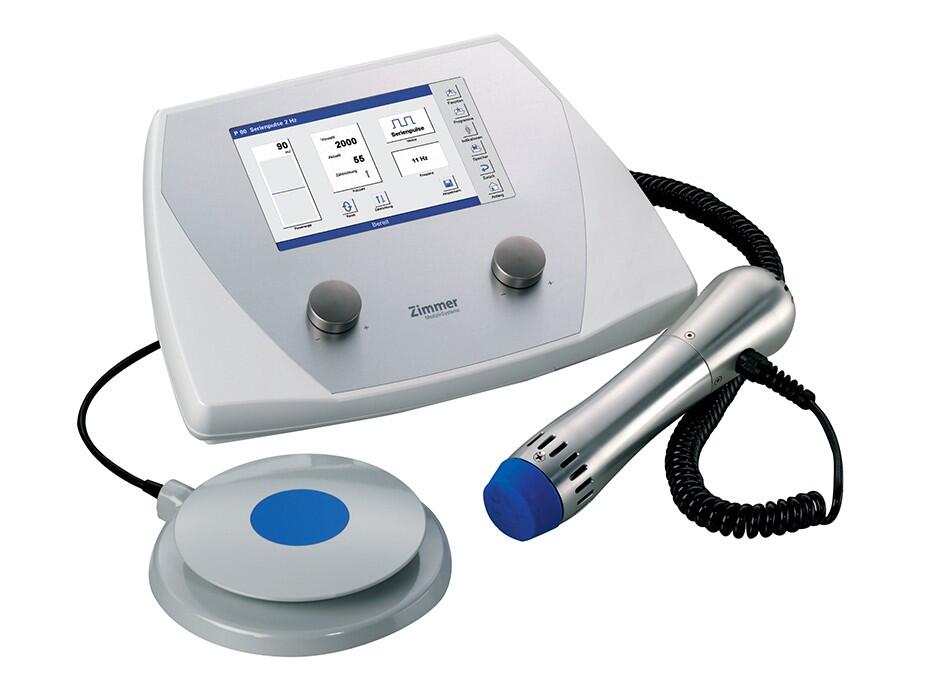 To give you a clearer picture of the Z Wave machine and its function, the radio wave emitter (a.k.a. what they use to 'massage' you) is the long cylindrical portion of the device with the blue tip. The intensity of the treatment is controlled via the rotary knobs as well as the touch screen on the main control panel. I can't say for sure how effective this part of the treatment was for me in helping me lose more fat, but it definitely did help reduce the minimal bruising left over from the Z Lipo treatment.
Once we were done, I put my clothes back on, and had a brief chat with Dr. Yap again about what to expect, and he advised me that although this treatment has been proven to be effective, a healthy diet and regular exercise will drastically accelerate the process of weight loss.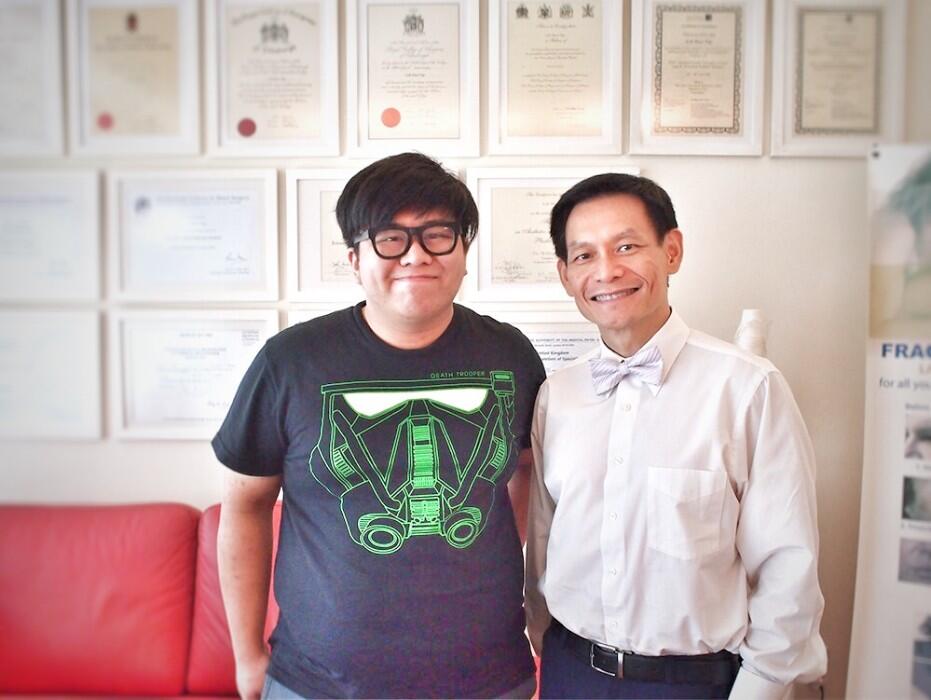 "It is undeniable that diet and exercise are necessary to any weight loss regime. Using the Z Lipo treatment alongside a balanced diet and regular exercise is an unbeatable weight loss combination." – Dr. Yap Lok Huei
Now we'll get to the part most of you probably want to talk about. Does it work? According to Dr. Yap, results tend to start showing along the 4-week to 6-week mark, and reach its peak a couple of months after that. (I will update this blogpost at the 6-week mark.) However, it's been only a week since my treatment, and I already see subtle changes around the targeted areas. Although I can't actually say I've been able to graduate a size down on a pair of skinny jeans, I do have this really tight shirt, that has got a little bit looser.
I'll have to admit, I was extremely nervous and skeptical about going for this treatment. But after the first treatment, I was actually excited to go for my second one. And a week after my second treatment, I am optimistic about the results I am going to see in the coming weeks. Zimmer certainly won't make you go from 80kgs to 60kgs in 1 treatment, but they will definitely help you look your best when paired with a proper diet and exercise.
My advice? If you do have stubborn body fat on areas of your body that won't seem to leave no matter what you do. I'd say go for it!
Some vids on
+ + + + +
The treatment costs a minimum of RM1,500 – RM1,800 depending on the area of treatment (please contact RE Plastic Surgery Clinic for more details)
Phone: +603 6207 9004
Email: info@replasticsurgery.asia
For more information about Zimmer, and their products, click on their website: zimmer-aesthetics.de/en
For inquiries about rates, packages or consultations, click on RE Plastic Surgery's website: replasticsurgery.asia
Visit them at:
A4-UG1-03, Solaris Dutamas,
Jalan Dutamas 1,
50480 Kuala Lumpur.
+ + + + +
Also, if you'd prefer to ask me personally about my experience, feel free to leave me a DM on my Instagram @thecavinlee 😀