Cammy & Kenny invited us to go to Club Med with them a few weeks ago as a last minute trip, and because i didn't manage to take off during Christmas or NY due to work, figured it was an opportune time to run off for a much-needed break (I've forgotten how to function without emails for more than half a day).
The whole deal about going to Club Med is the cashless system they have for food and alcohol (like on a cruise ship), and a whole list of activities one can partake in like sailing, flying trapeze, nature walks, archery, yoga, rock-climbing, etc.
I'm pretty sure a large number of people go there purely because they can drop their kids off at the Club where they'd be immersed in all sorts of play for almost a full day. At least, i'm pretty sure that's why my friends have been there thrice already. XD
I'd never before observed such uncontained glee as parents dropped their children off (from as young as 4 months old up till their teens). The Club has separate activities planned for diff age groups including nap time for the younger ones after lunch! I know this cos i studied the schedule Serena had in her handbag out of curiosity on what the children did all day.
To get there, Jun & i hitched a ride in their Vellfire since there was space for us in the 3.5-hour drive to Cherating from KL. Matt (in a separate car) and him plotted the night before on how they'd attempt to fish there (both being the fishing freaks they are) and Jun tried to pack three fishing rods in with us. I rolled my eyes and said i think two was enough since Matt was bringing 3 rods too.
I do not envy parents who have to pack for children as well as themselves. There seemed to be a whole lot of STUFF and humans to arrange.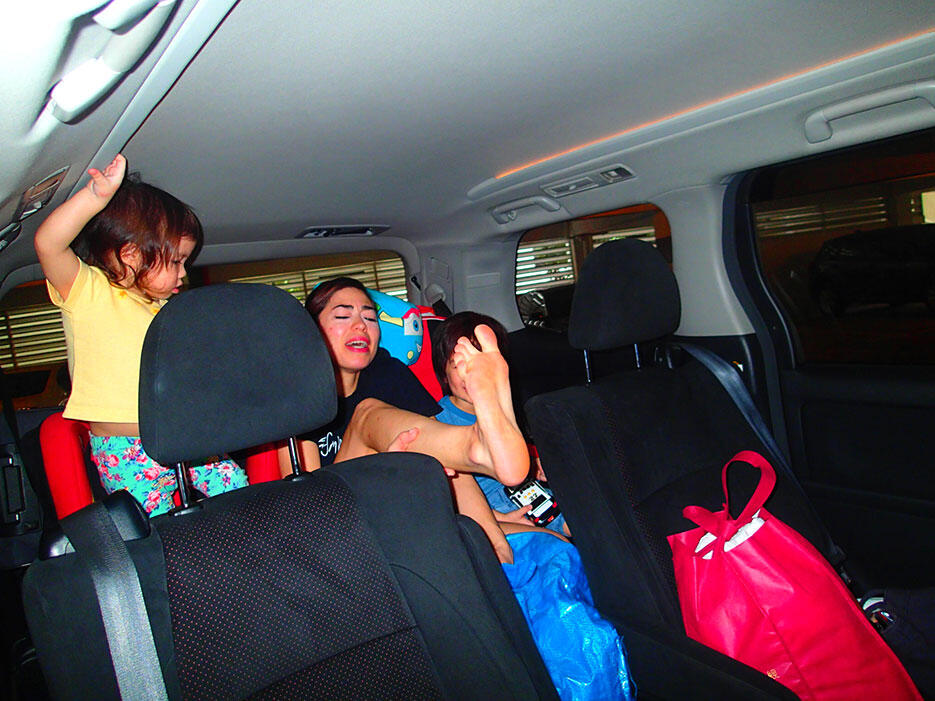 Hard to coordinate self for photo when you have to handle two children, and an annoying fairy who takes opportunity in getting stupid shots. It wasn't hard… i just had to snap every hour and got heaps of WONDERFUL PICTURES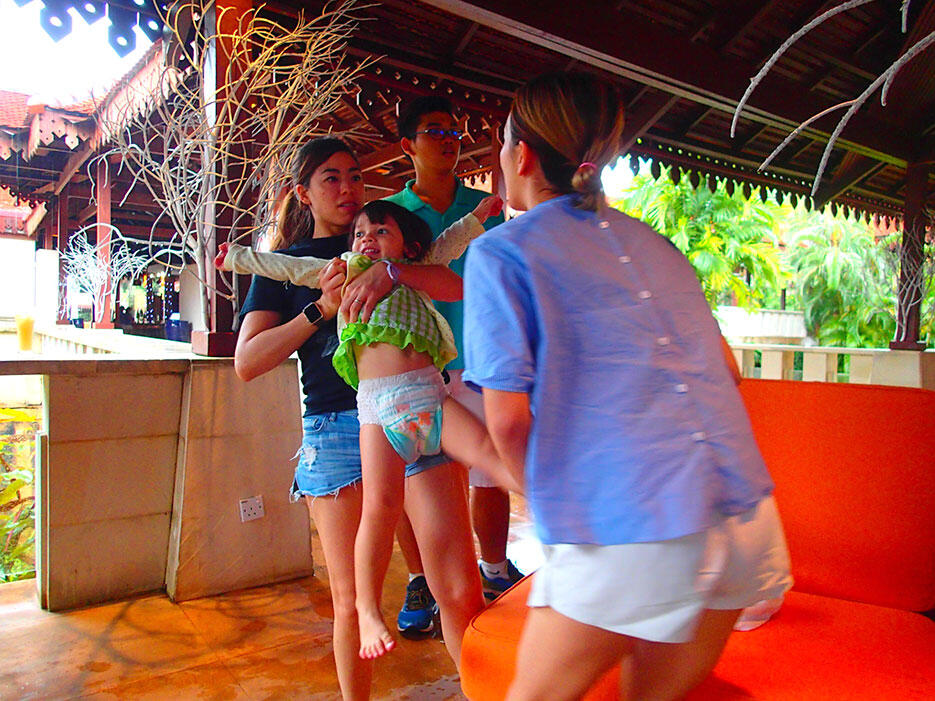 Even before we checked into our rooms, i watched them change 2 out of 3 kids once each.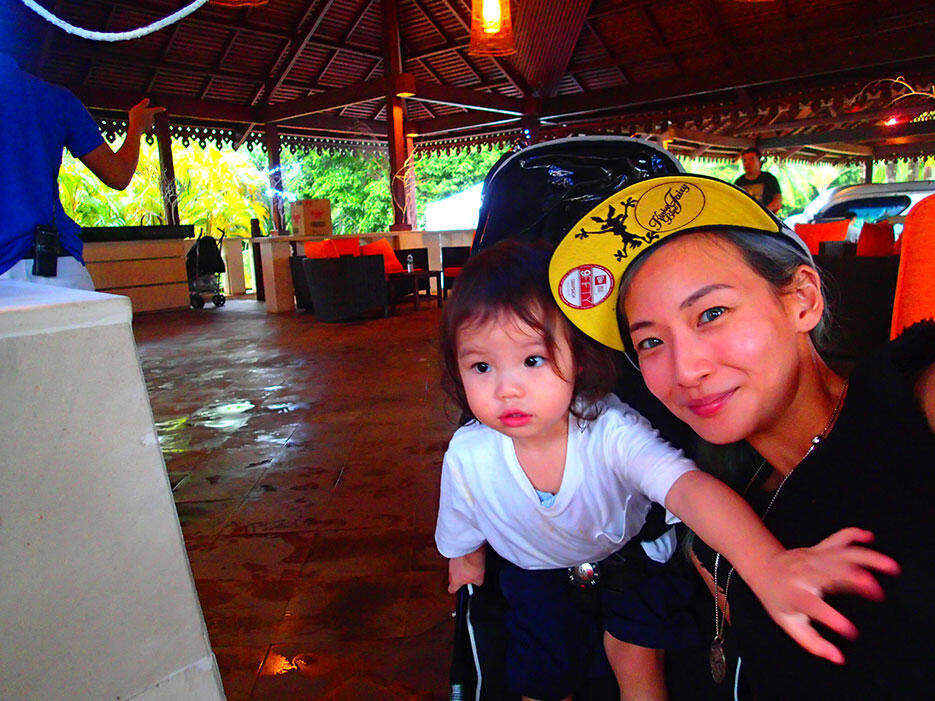 Nope, my boobie has no milk for ya, Maddie.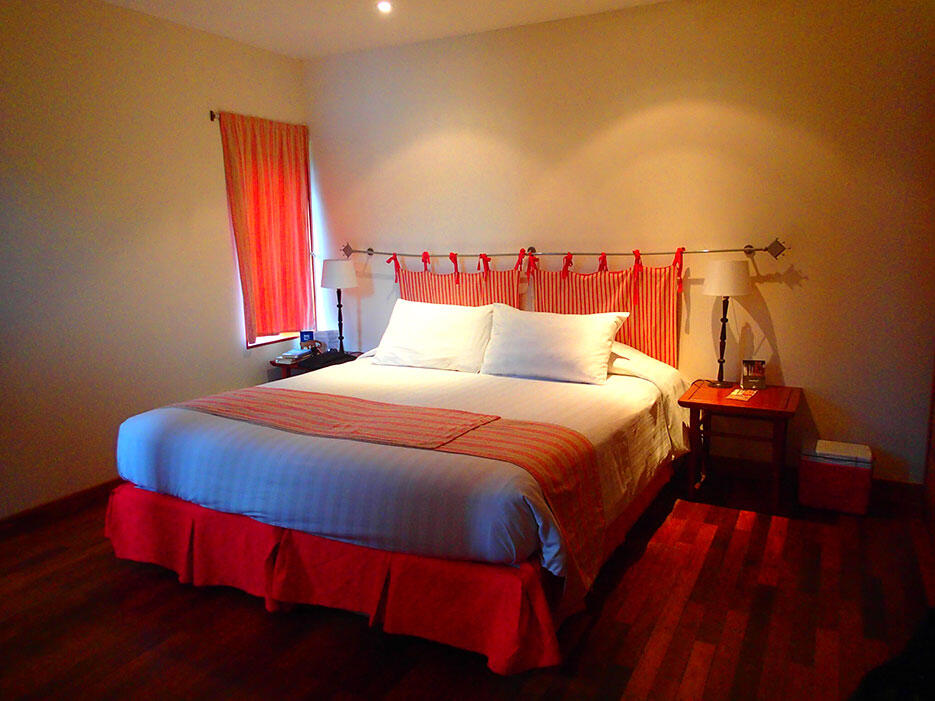 We checked in around 5pm after having some noodles in the resort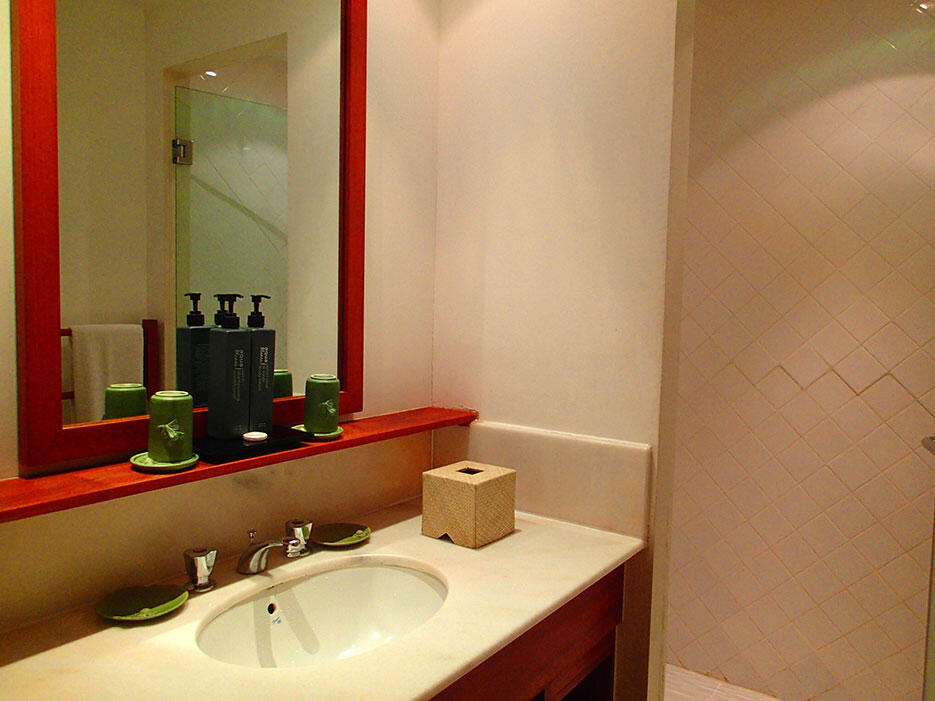 We tried to get our 3 rooms nearby each other but weren't able to. I said maybe it's for the better since Serena wanted to be nearer to the main area and Jun & I didn't mind being further from the noise.
I think we lucked out cos we got a room facing the ocean where the sounds of the waves woke us up every day! Loved that.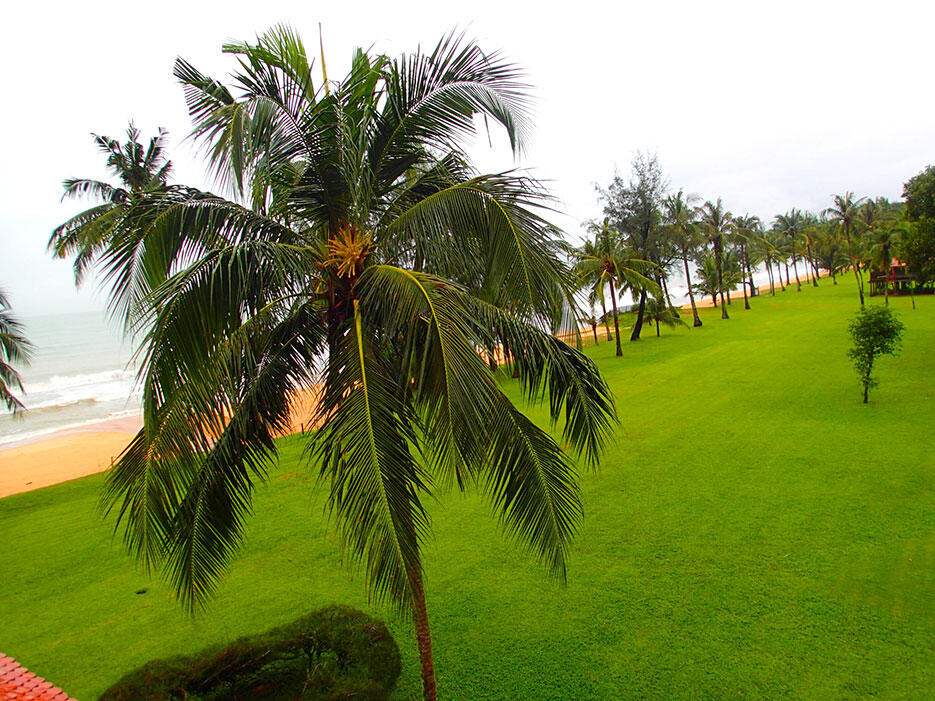 Literally a stone's throw away from the balcony.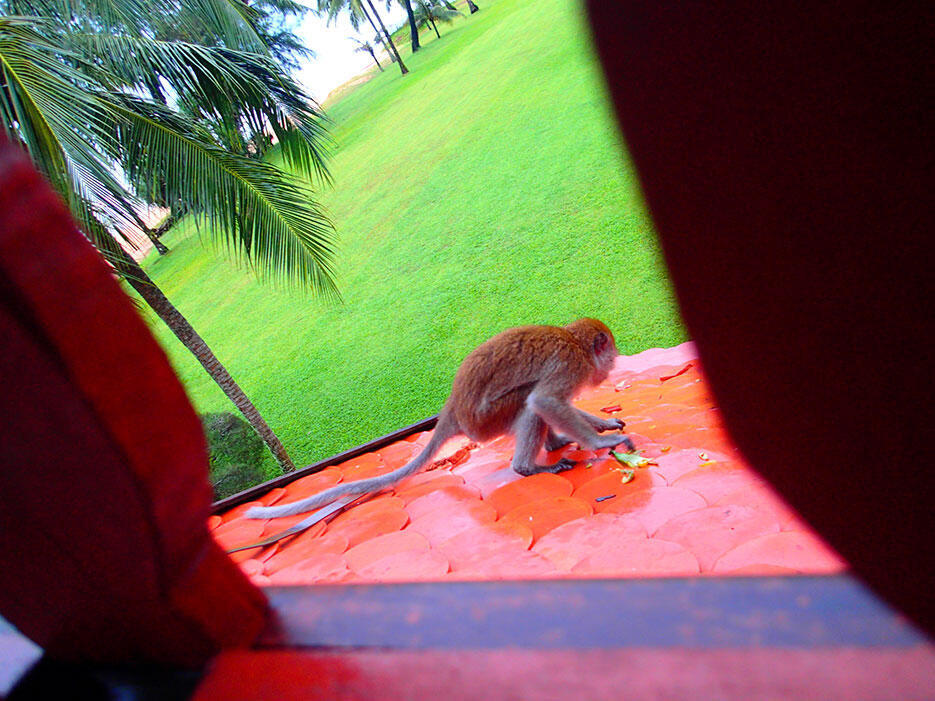 My mum warned me beforehand saying the monkeys at Club Med Cherating are vicious, and not to let one's luggage be taken to the room for you as they leave it outside the door where the monkeys are bright enough to open the zips in search for food.
Before we checked in, we had a whole bunch of them hovering above us on the rafters in the lobby, spotting a pink plastic bag which had the high potential of holding food. Jun deduced later that they must have split up and followed us (in 3 separate groups) to our three rooms cos right after we walked in, we were all sharing pix of the monkeys in our three balconies on our group chat. But they didn't return the next day cos they figured we didn't have anything else they could get / or want. They even know how to open the balcony doors so we had to remember to lock them at all times!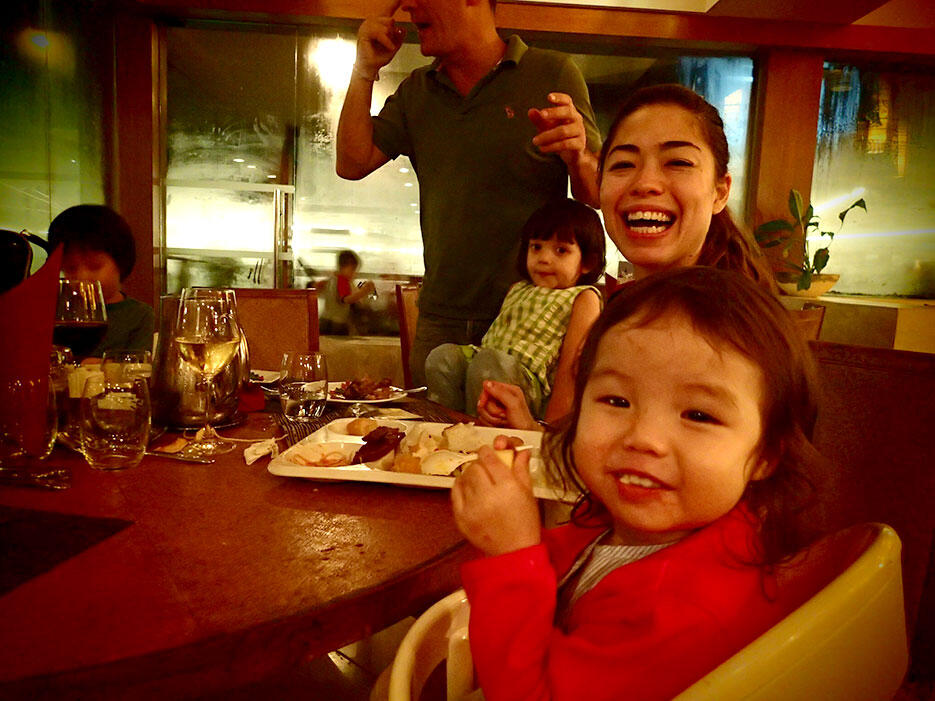 Dinner that night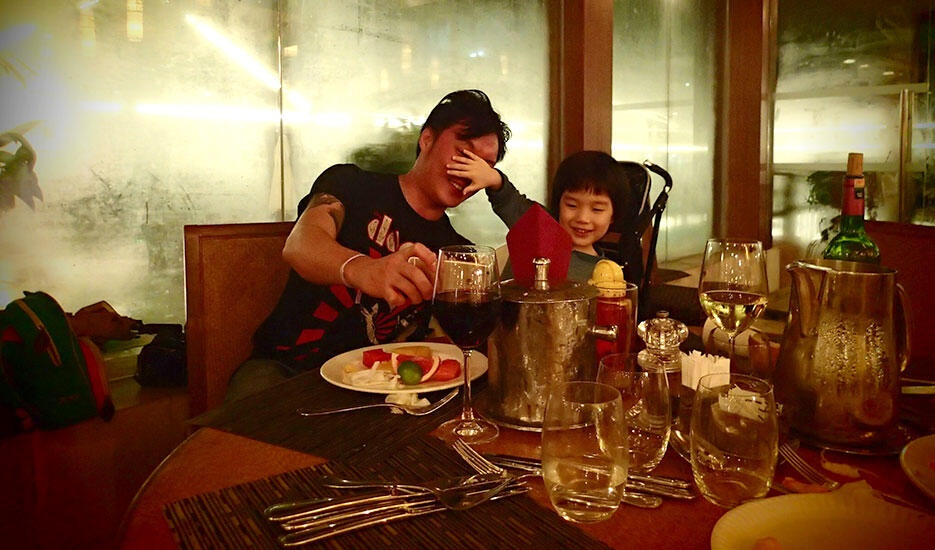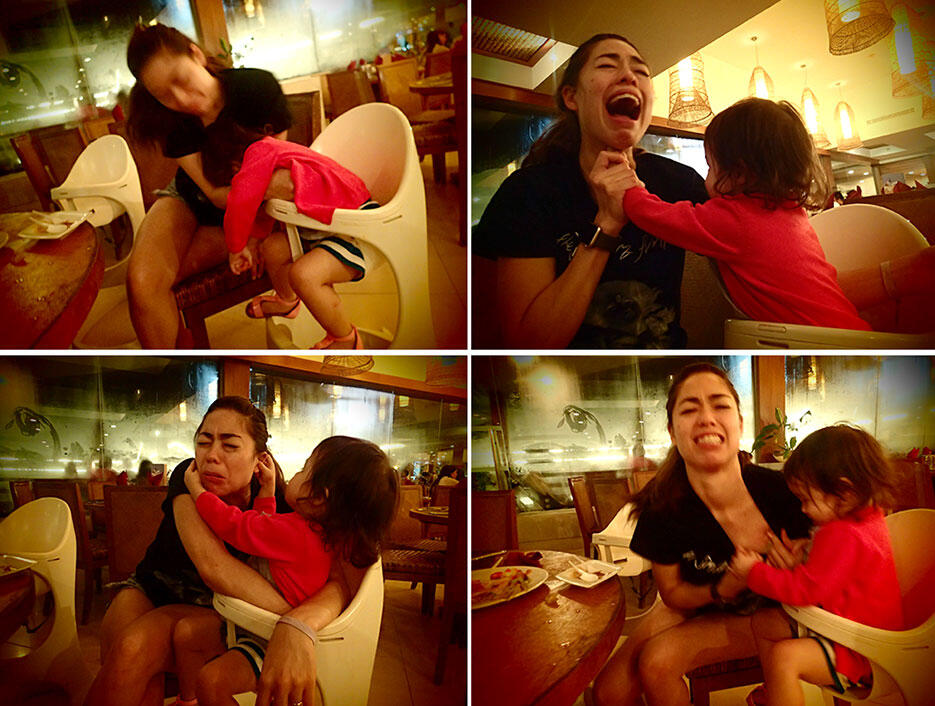 Forget child abuse, mum abuse!
After this trip, i started appreciating my parents even MORE!
I can't imagine what forgotten horrors i put them through.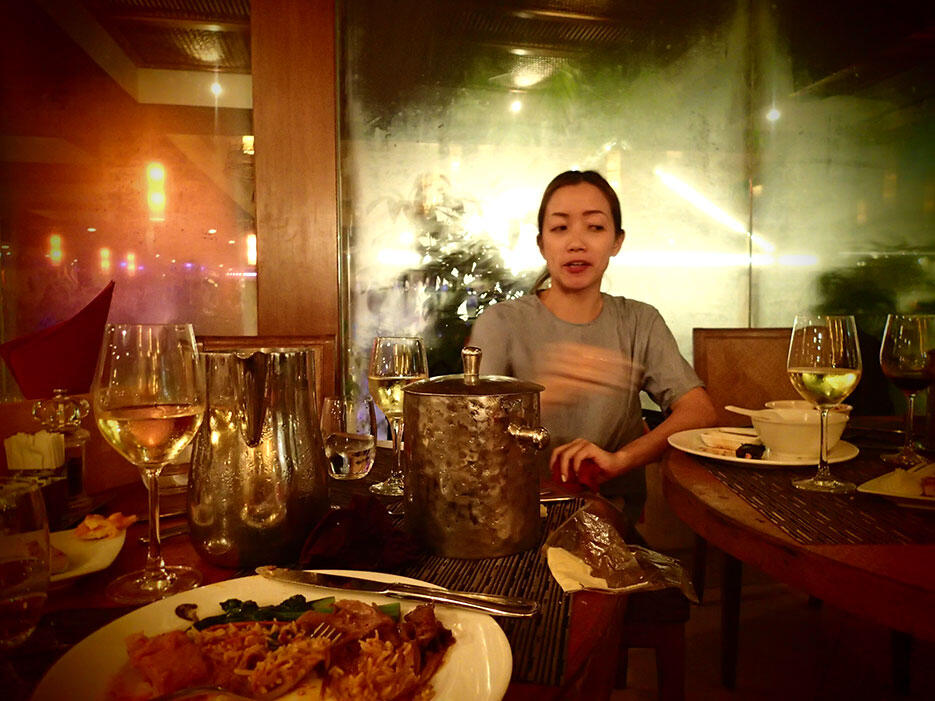 We sat across two tables, and i joked that Serena was slowly sliding towards the childless table.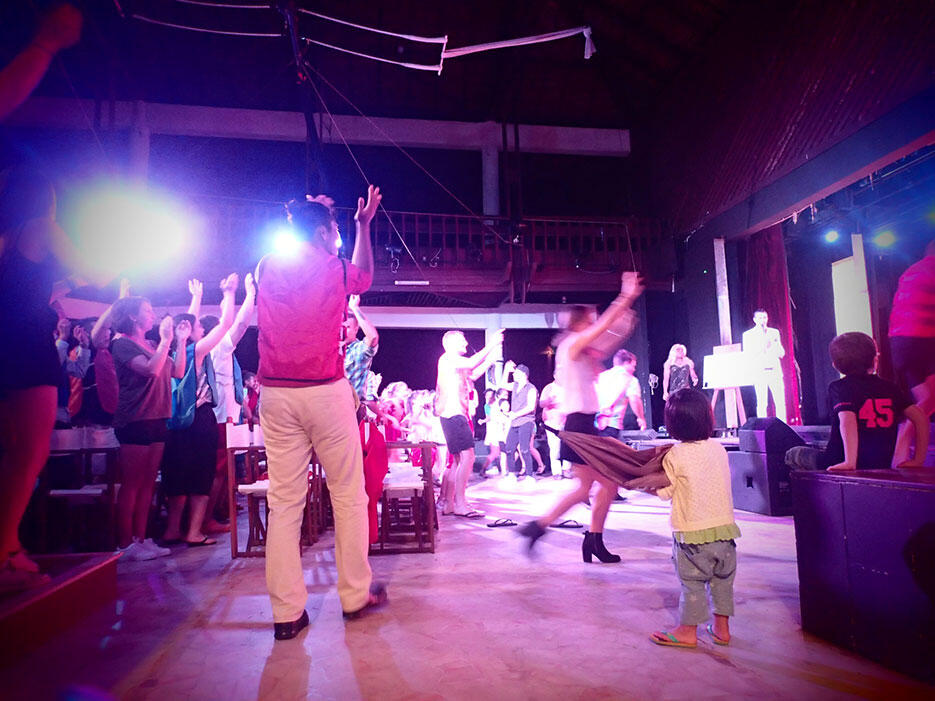 They had performances after, of which Chloe was entranced with every night!
She's such a party animal and stoutly refused to leave every time one her parents went near. Wonder where she got it from… ?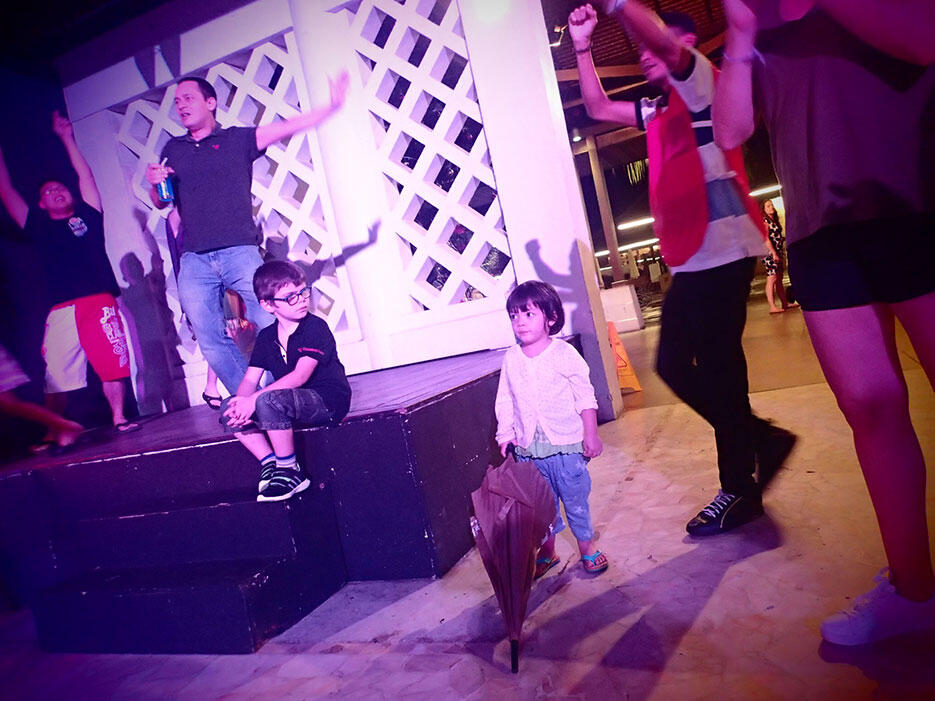 Boy sees girl.
Jun was feeling poorly after dinner and drinks, so he headed back to the room while i had more white wine and hung out with the parents and kids. We all called it a night around midnight, and i headed back to the room where i almost automatically went towards the ocean to dip my feet in the waves. I always do that on holidays if i live near the sea! But i thought to myself, hmm maybe i should ask Jun just in case he merajuks. So i popped into the hotel room where he disgruntledly followed me despite my protests.
Me: Please don't follow me if you don't want to come! I don't want you to get more sick and blame me.
Him: Of course i have to go!
Me: No you don't. I've done this a dozen times, i'm not gonna walk into the ocean, i'm not an idiot! I'm just gonna stand on the beach and wait for the waves to wash my feet!
Him: What if something happens to you?
Me: Like what -_- I've managed to stay alive without you for many years!
Him: What if you slip and hit your head on a log, pass out on the beach and the waves wash you out to sea? What am i gonna tell your parents!?
Wow paranoid much.
I retold Rudy the convo above and he said, "SMS. You should have said SMS."
I laughed sO hard.
At around 6am on our first morning there, Jun's alarm went off and i was like, "Who dafuq puts their alarm this early on holiday!!"
Him: I'm gonna go fishing with Matt
Me: You said you weren't feeling well last night… are you sure you want to go?
Him: *gets up* Yes, i'm feeling fine, see you later!
Me: Have fun *snuggles happily back into bed with sounds of waves crashing into the dark morning*
He returned around 9am and I wanted to take a quick pop to the beach before breakfast!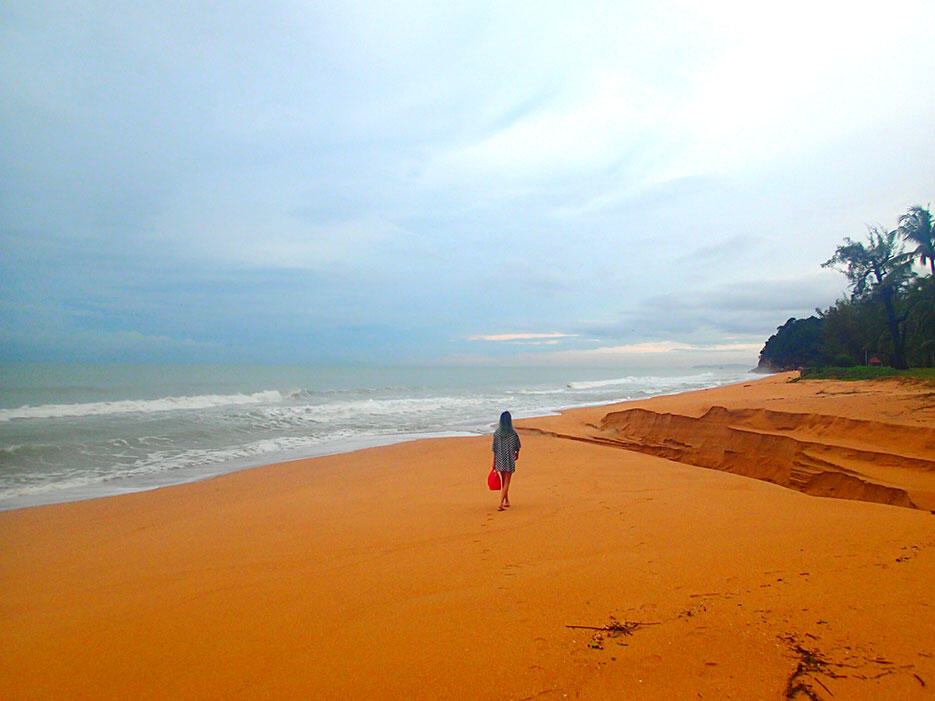 The beach is so clean and big with nobody around!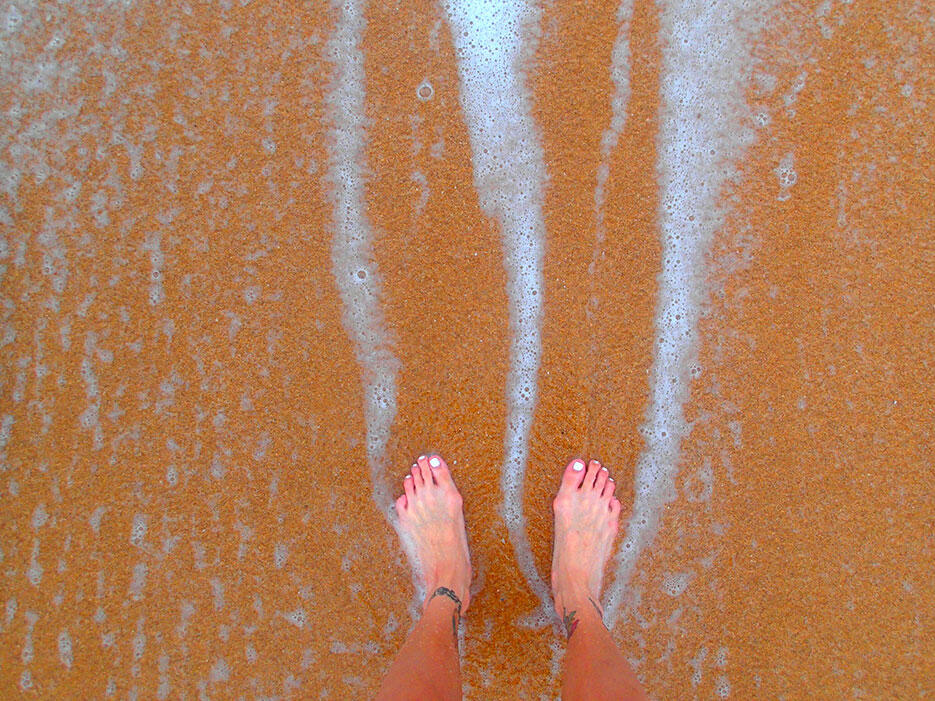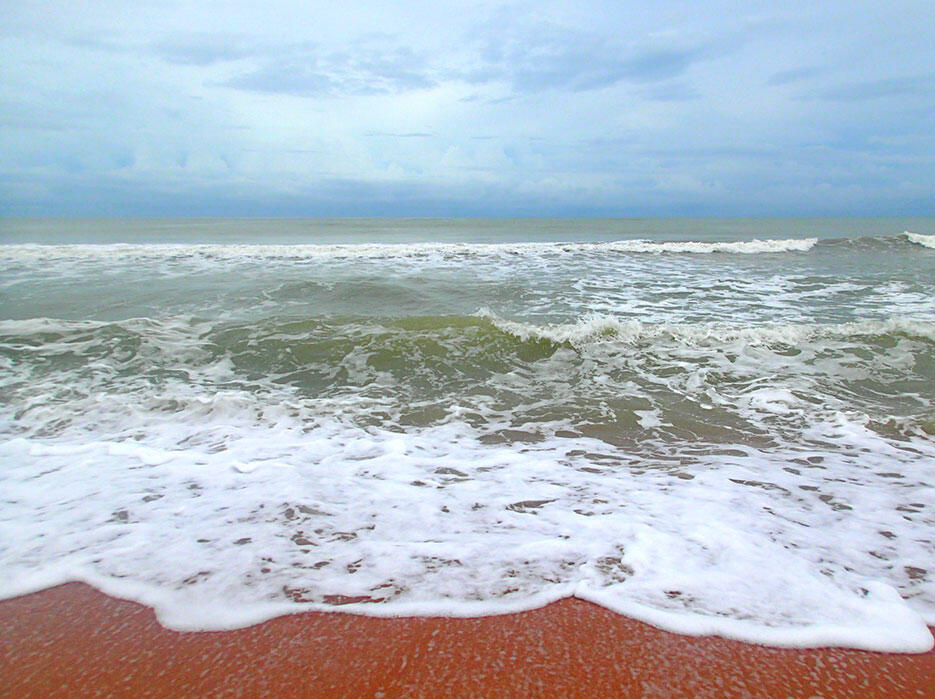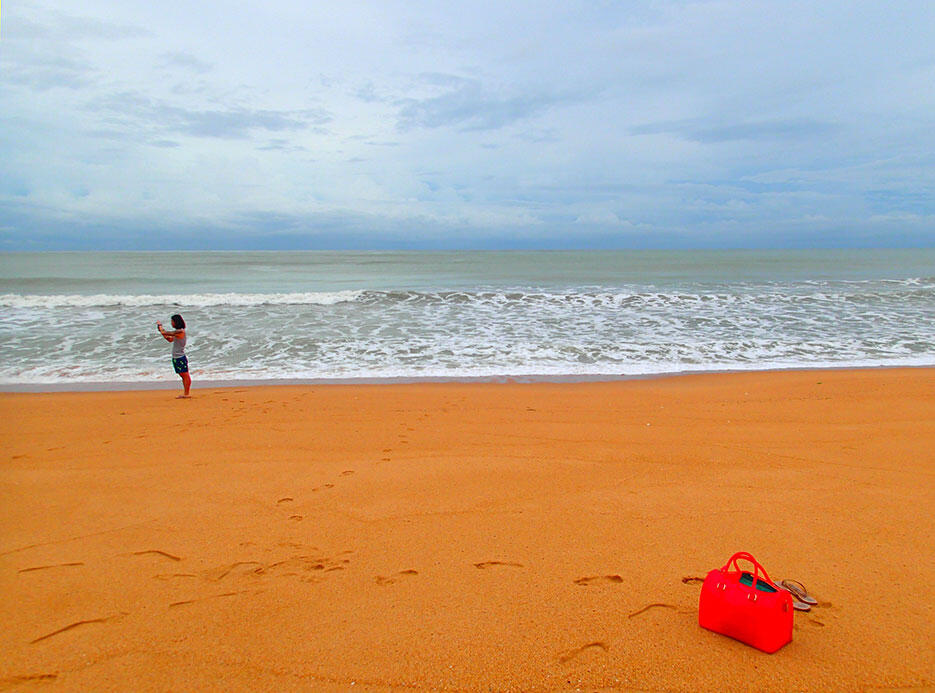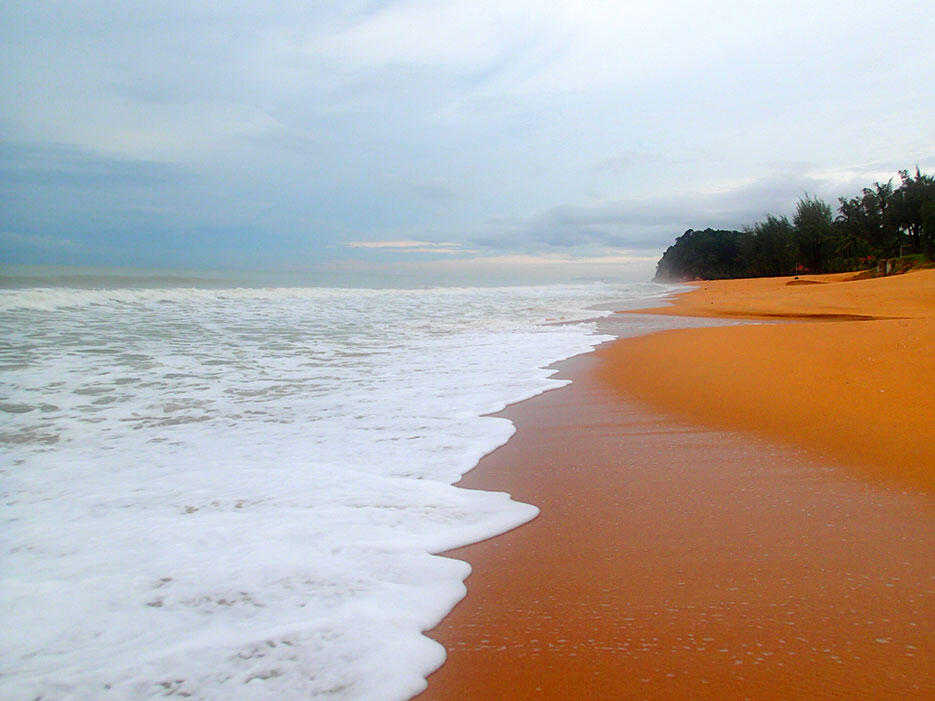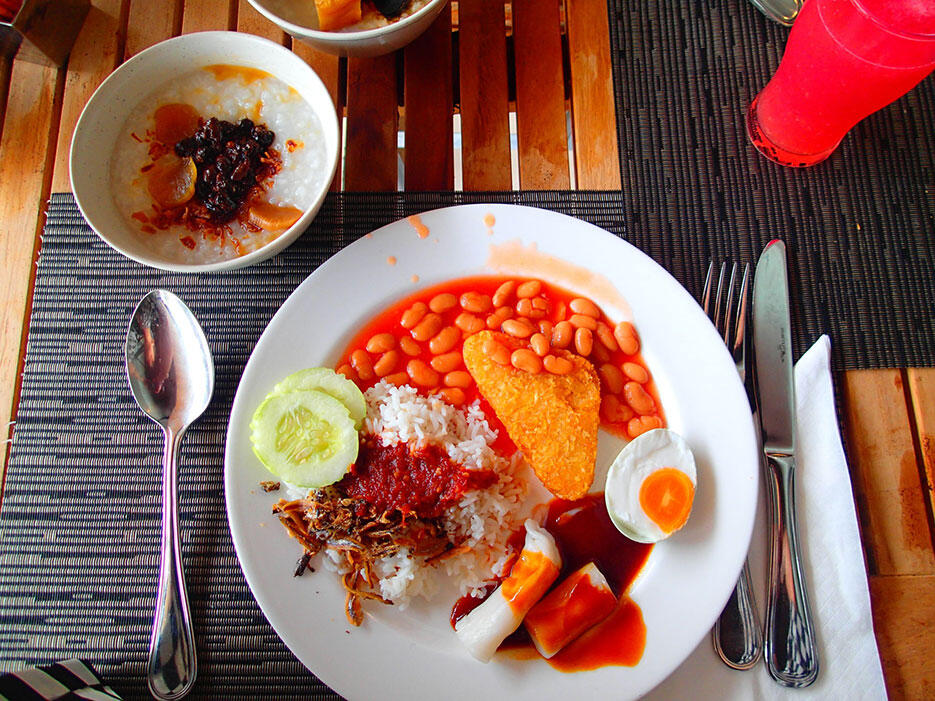 I wasn't going for a healthy breakfast obviously… everyone has been asking me to eat more and i'm like "Good God i EAT, i can't help it if i'm naturally skinny… -_-"
I even asked Jun, "Do you think i eat?"
Being the one who's feeding me half the time, he looked down at my body and said, "I don't know where it goes. I think you need to eat MORE."
So this holiday i was on a mission to just stuff my face with as much as i could every meal cos maybe i don't dedicate enough time to eating a LOT (whatever that is anymore).
We were almost done with breakfast when Cammy and Kenny came up to us after having just dropped the kids off at the club where they'd be picked up at 4:45pm.
Me: We're almost done
Cammy: We're gonna head to the Zen pool first. No time to waste!
And they dashed off.
Jun wasn't feeling well again after breakfast and decided to head back to the room cos his fever returned.
Matt was still asleep.
So Serena and i took the little train tram to join Cammy & Kenny at the Zen pool.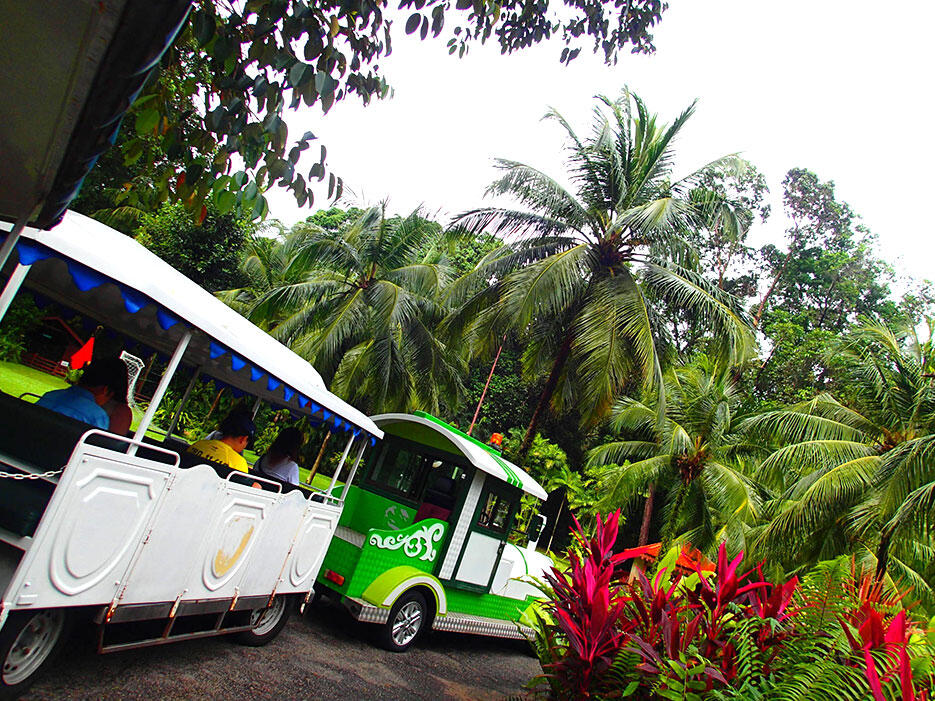 The train comes every half hour for a 10-min ride to another side of the resort where the Zen pool and water sport activities are.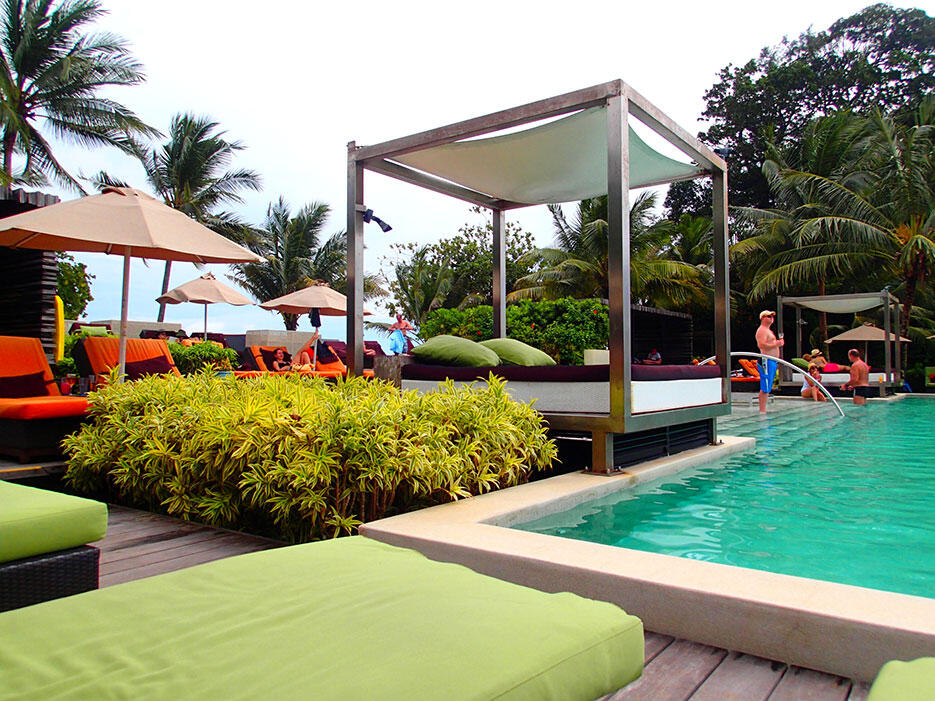 The Zen pool is an adults-only quiet zone with numerous signs announcing no children below 18 allowed.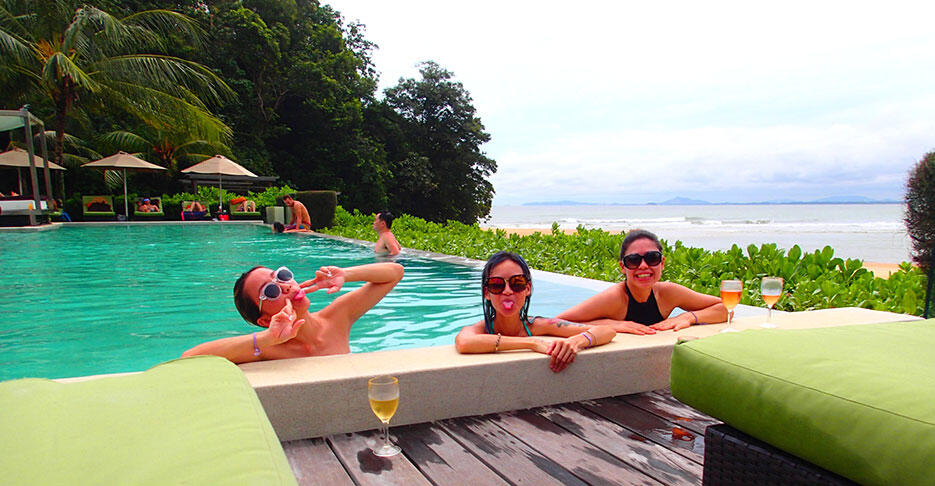 They never said anything about adults who act like children.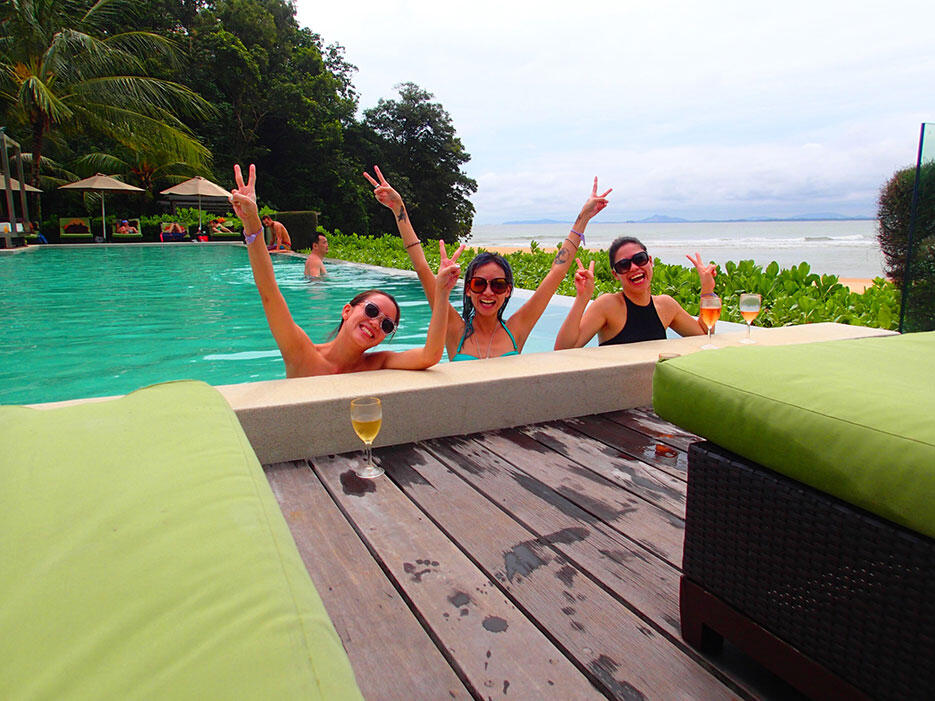 Kenny: No peace signs please!
Everyone does the opposite.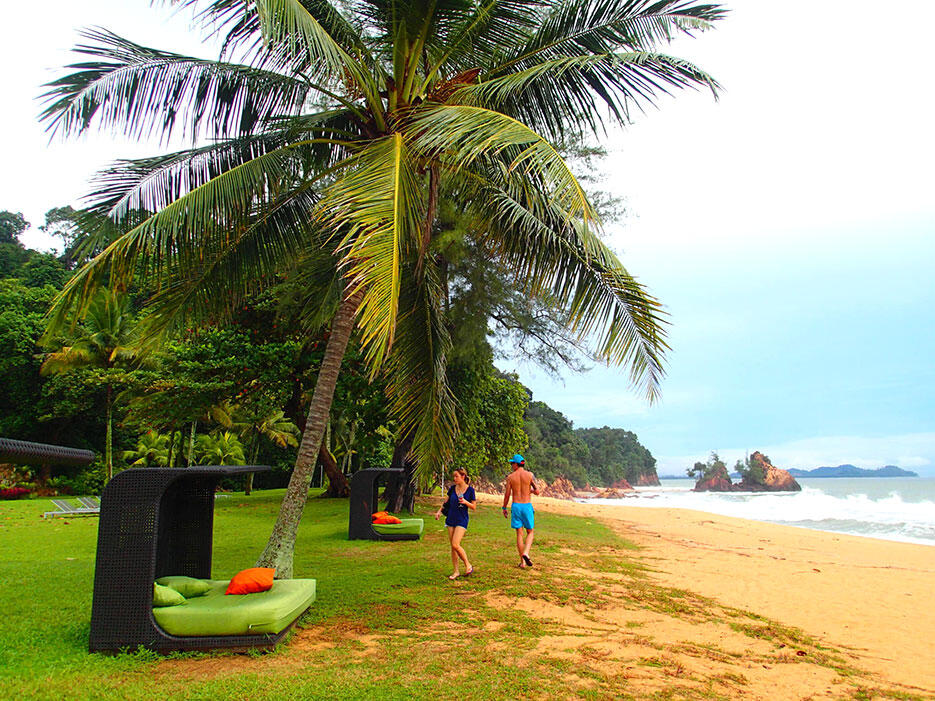 Lots of various spots to lounge at the Zen area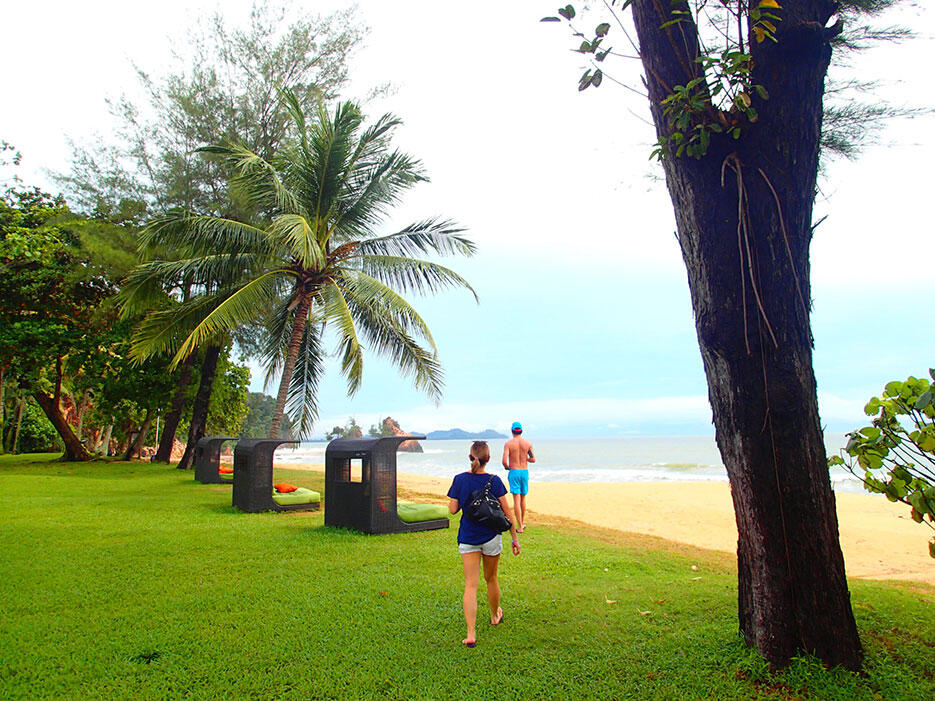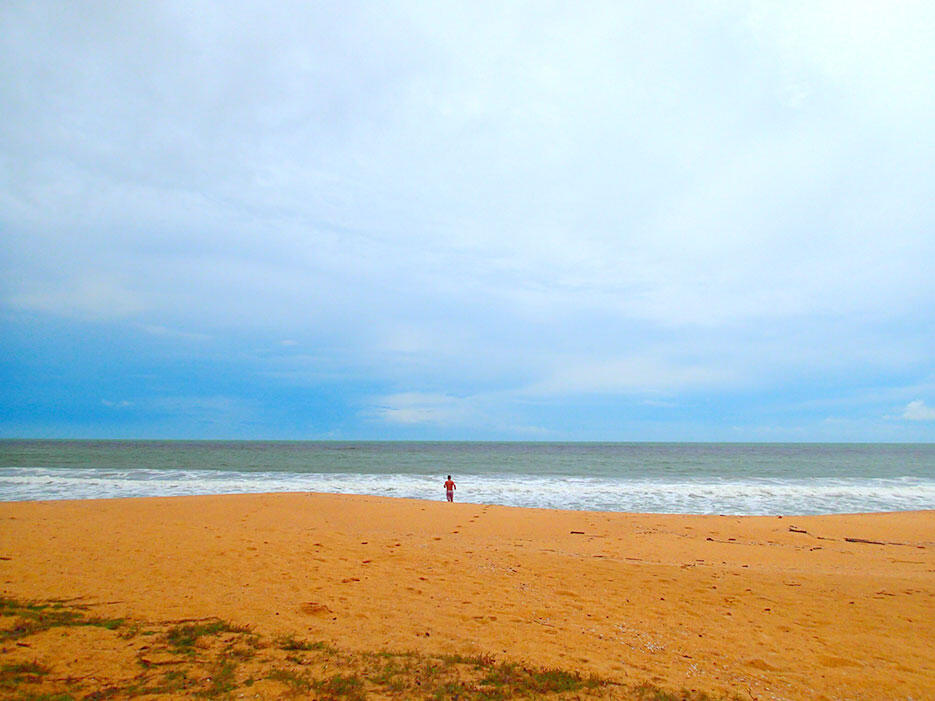 Matt had joined us by then and went for a swim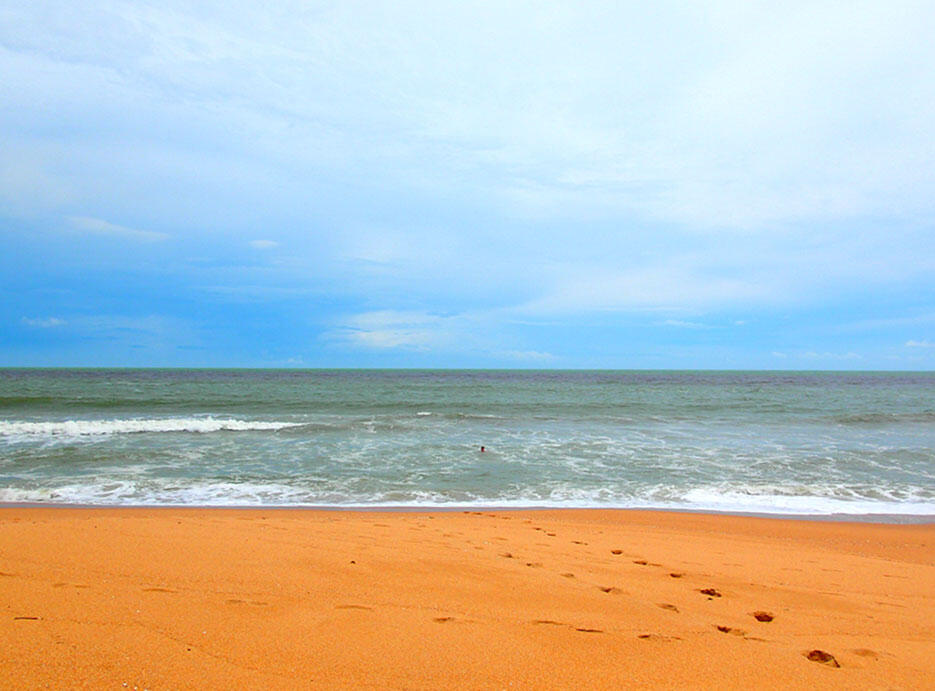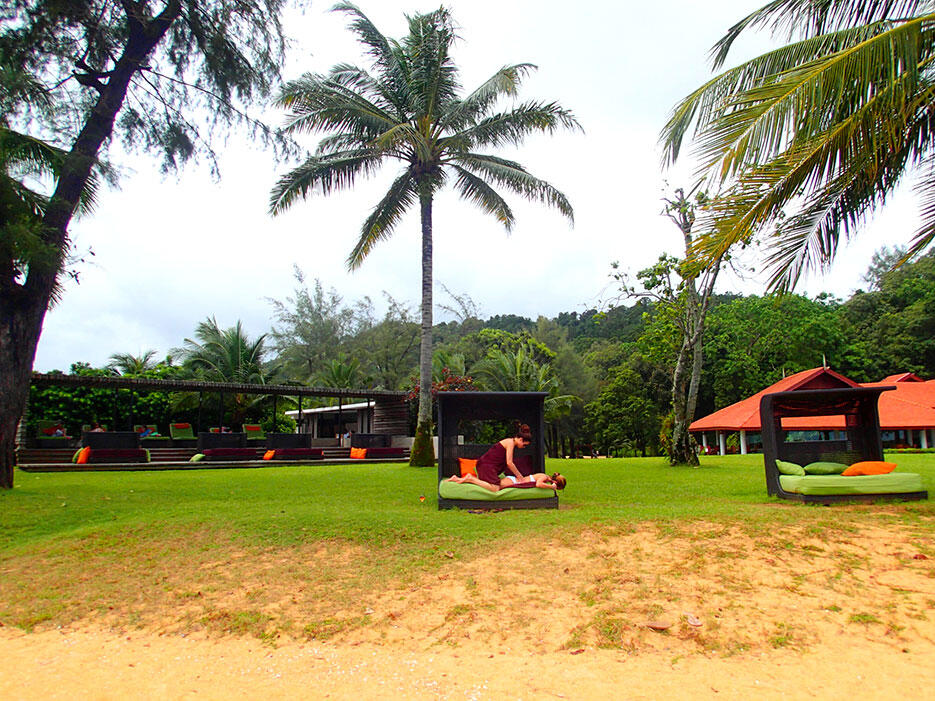 Serena pulled her back from letting Chloe sit on her at an awkward angle, so she got a massage from Cammy (who's the manager at Energy Spa in GE Mall).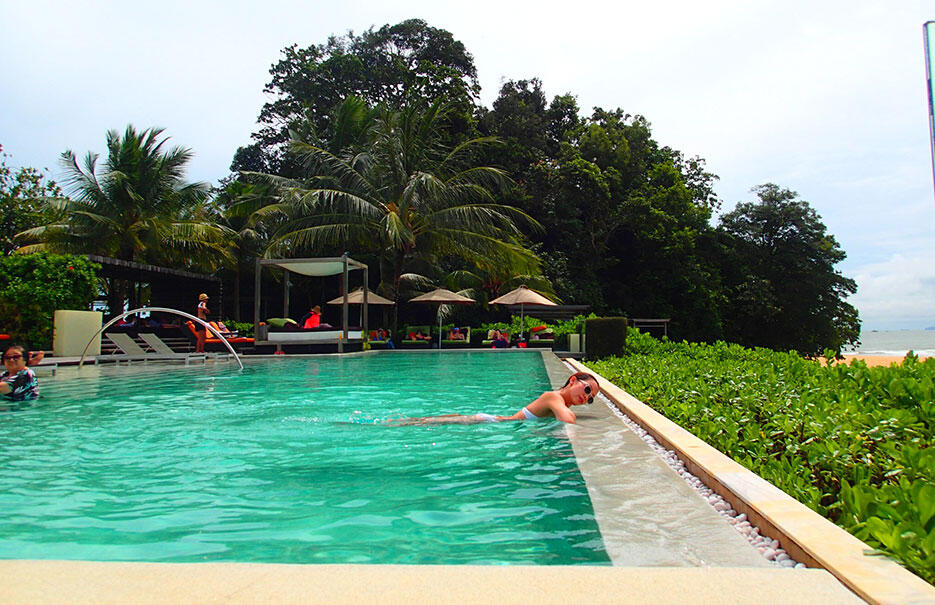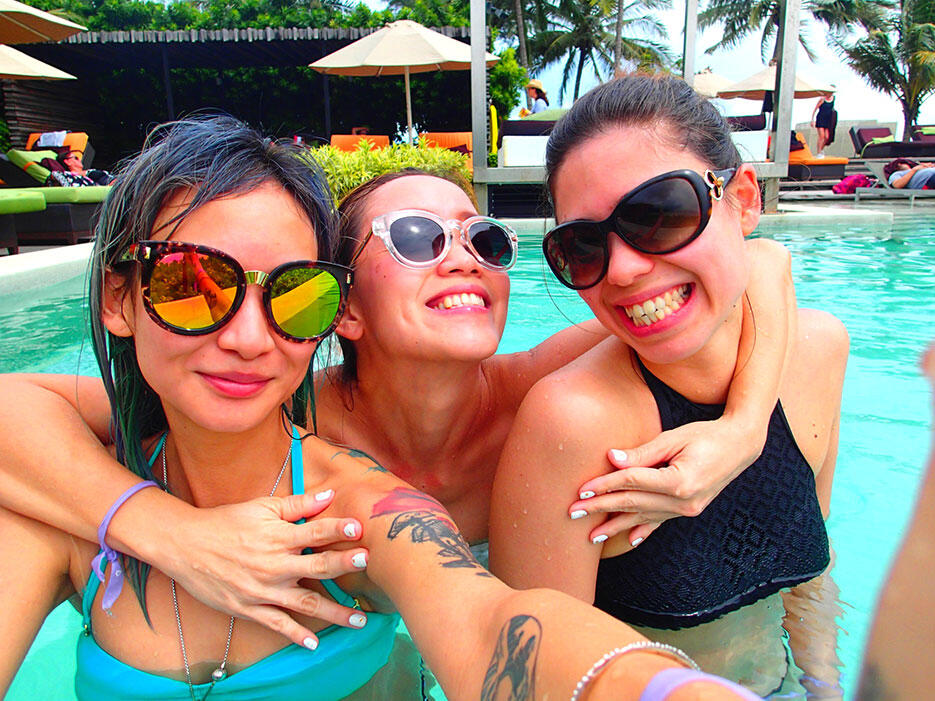 Serena said she looks like Hefner here.
I obviously have no regard for my hair in holiday pictures.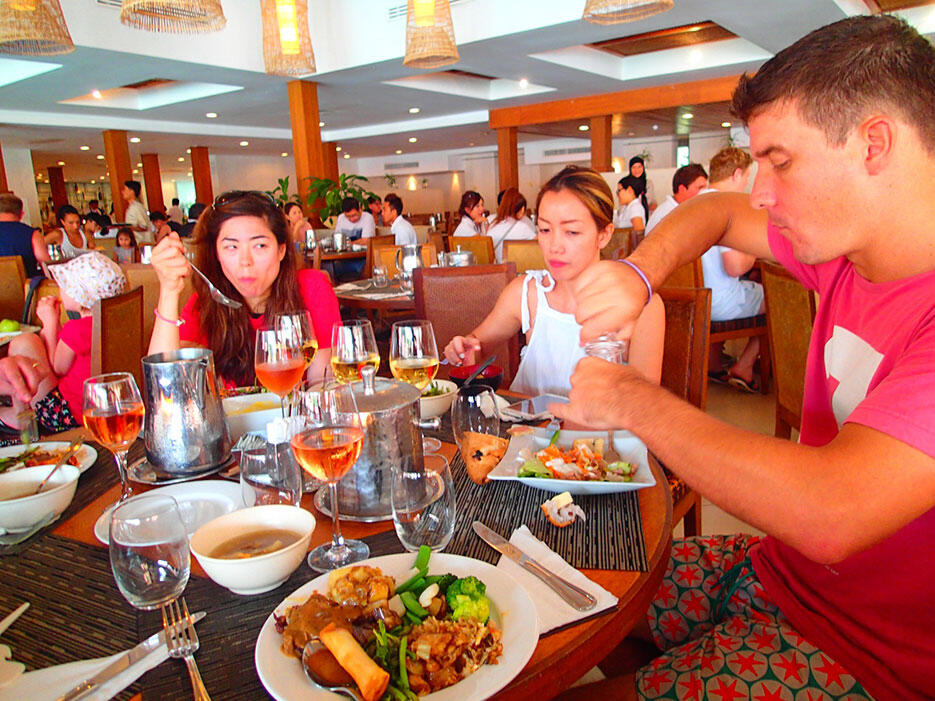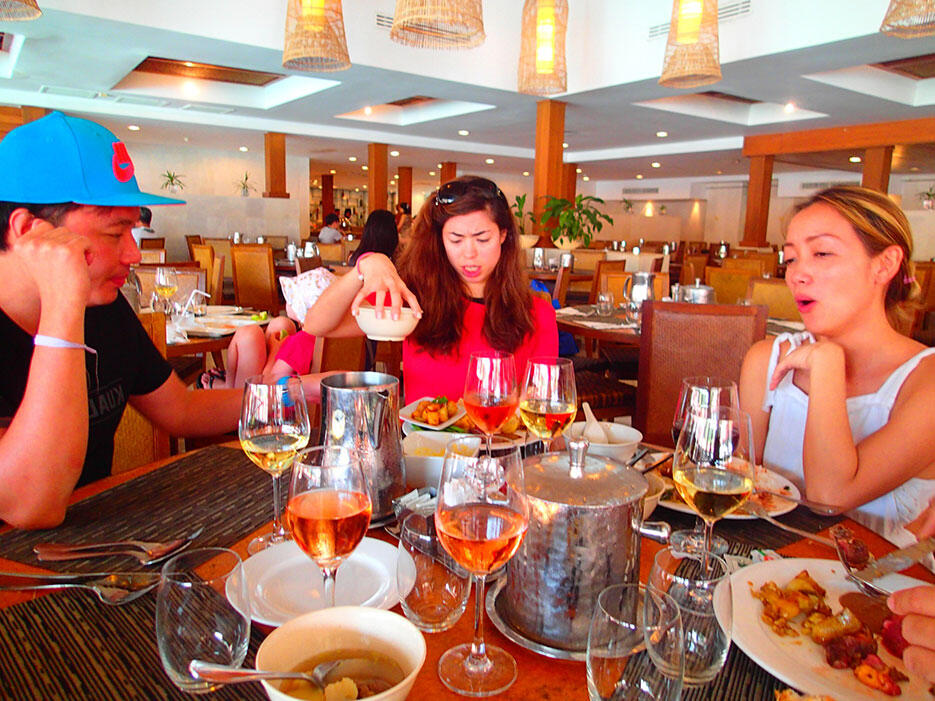 Forget instagram-worthy, this is the real deal.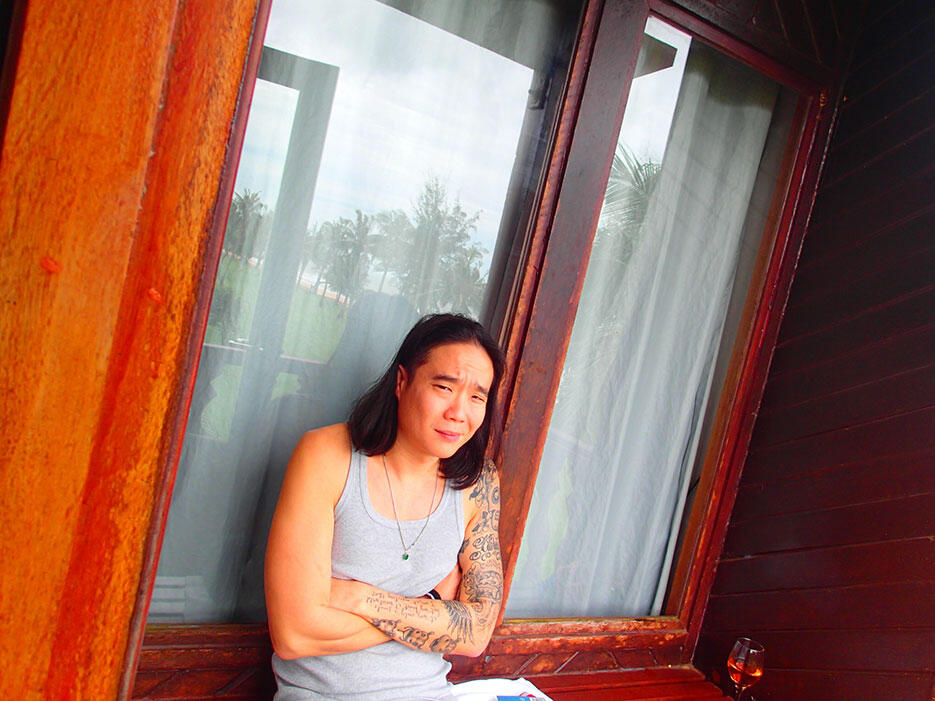 Went back to the room to bring Jun some food which he barely touched, poor him.
I ended up taking an afternoon nap and we headed back out to find that the children have been released!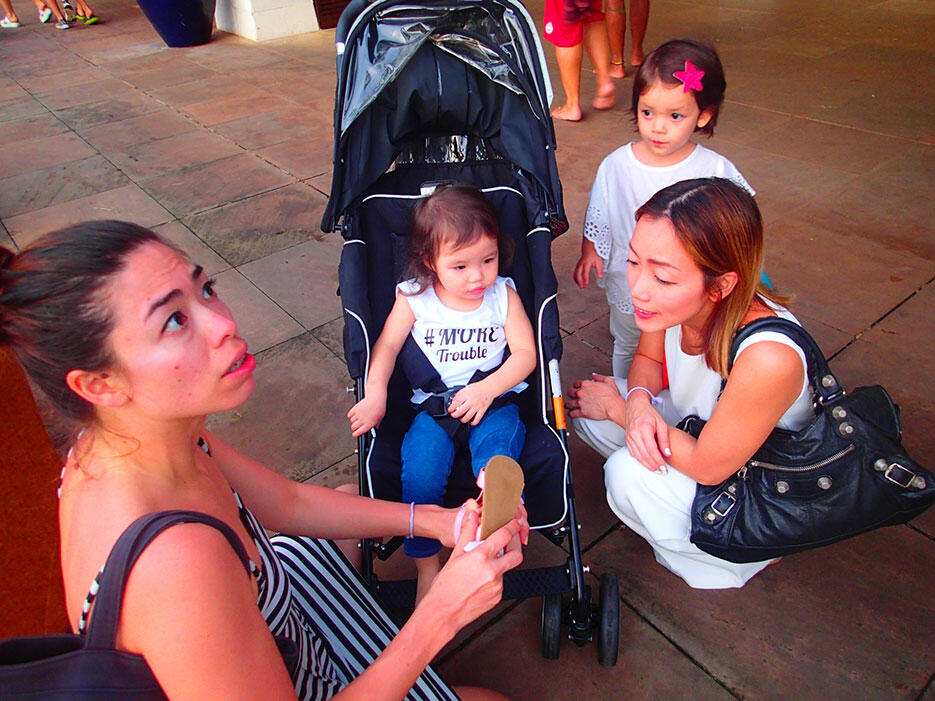 I didn't take pix at dinner that night, Jun and i headed back early cos he was getting really sick and had made a few trips to the resort infirmary by then where he received complimentary meds.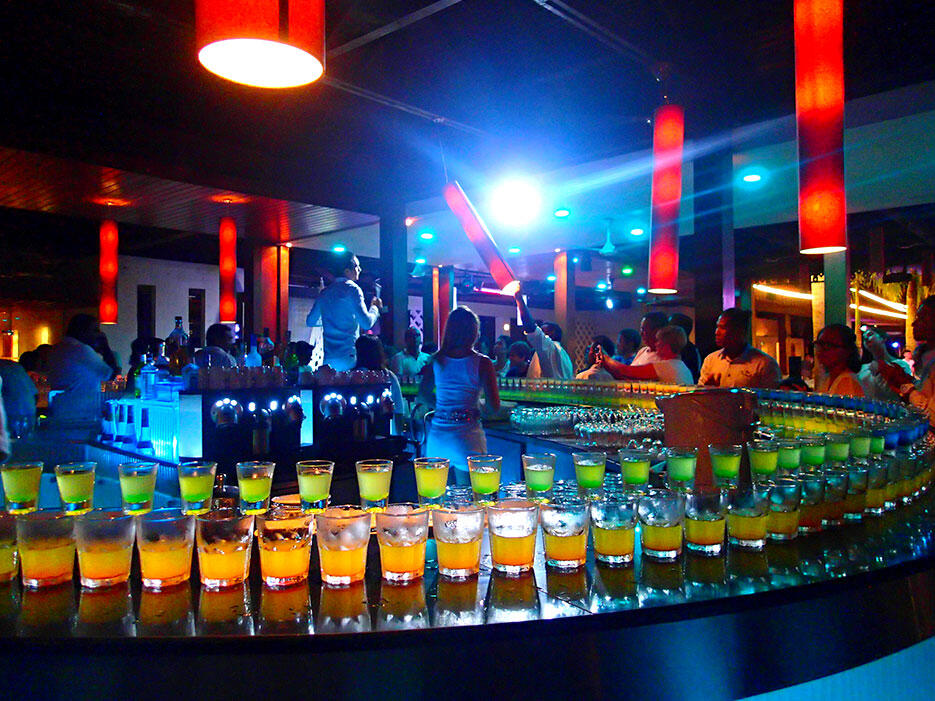 I grabbed a pic of this before heading back to the room where we watched TV and chilled till bedtime!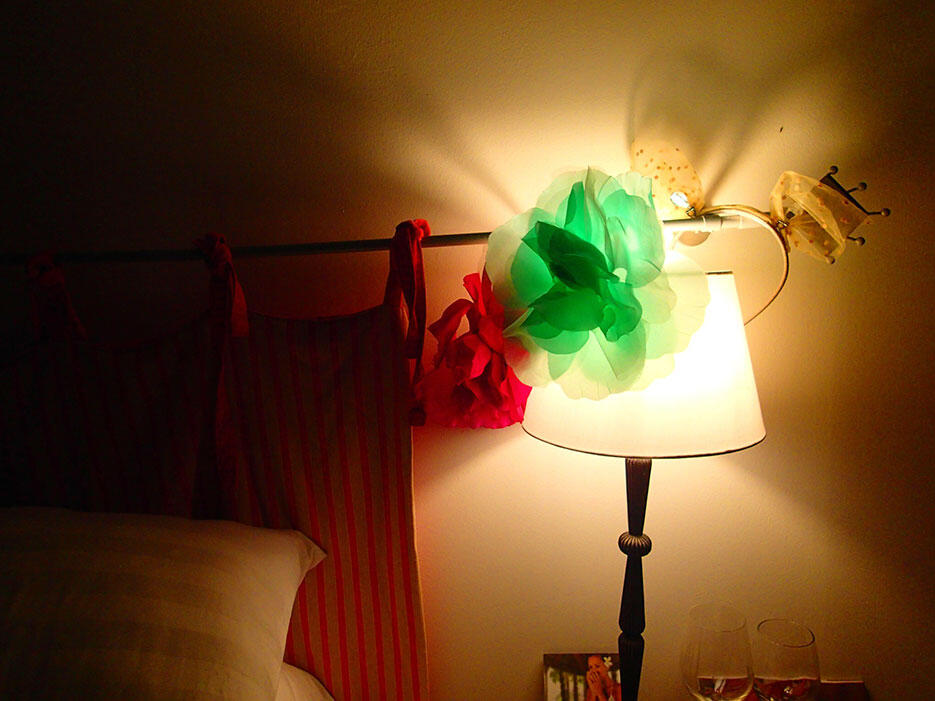 On Day 3: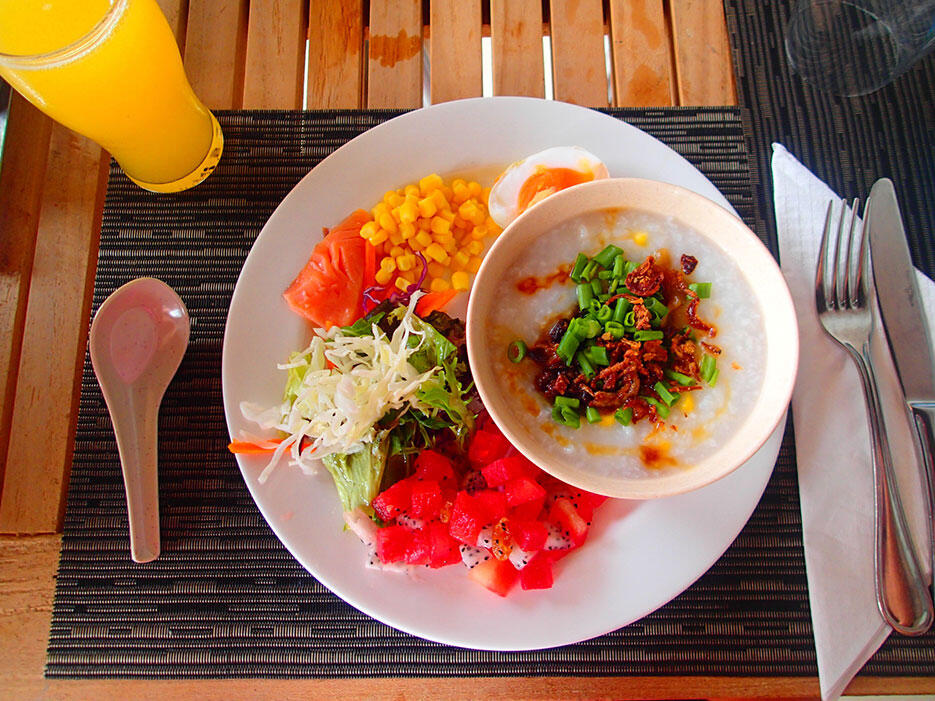 My first plate of brekkie, forgot to take pix after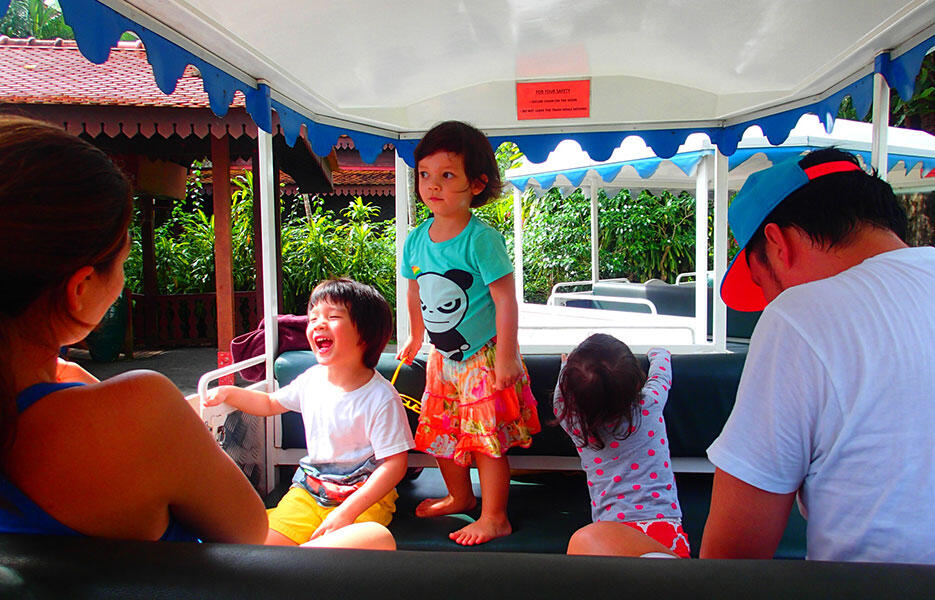 The parents decided not to put the kids in daycare as to spend the whole day with them, starting off with taking them to the beach to play. When the 'train' arrived at its destination at Zen pool (which was to the left), we headed to the right path which brought us through a little forest before popping out on a beach.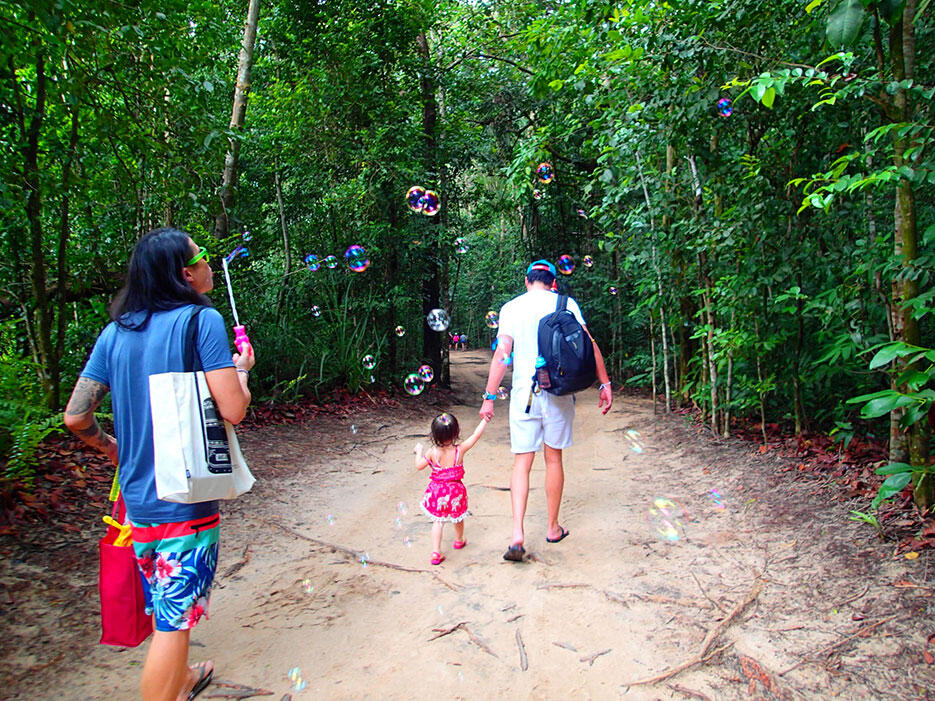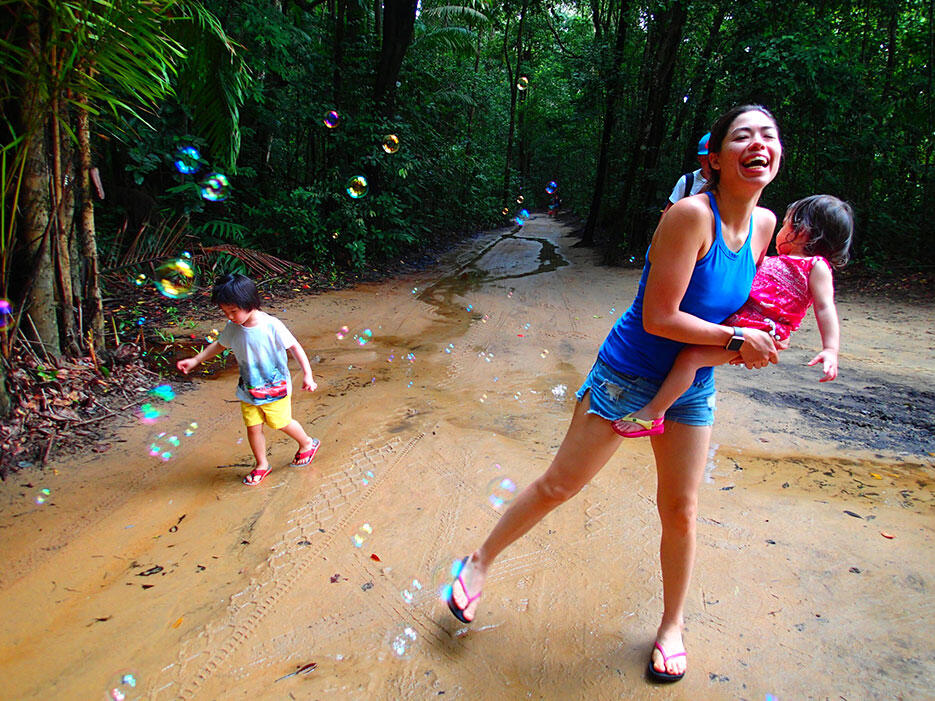 Today (January 8th) is Cammy's birthday! Happy Birthday!!!! ?
At the beach, i took a look around and noticed how the umbrellas were much higher which didn't provide ample shade. It was incredibly hot seeing it was 11am, teemed with Jun's recuperating fever… i decided in 3 seconds flat that he and I were gonna head back to the Zen pool cos it was so hot… plus i didn't think the chaos of children playing in sand would help.
"We're gonna head to the Zen pool, see you guys at lunch!" i said brightly.
We heard a familiar voice call out to our backs "Bitchessss!"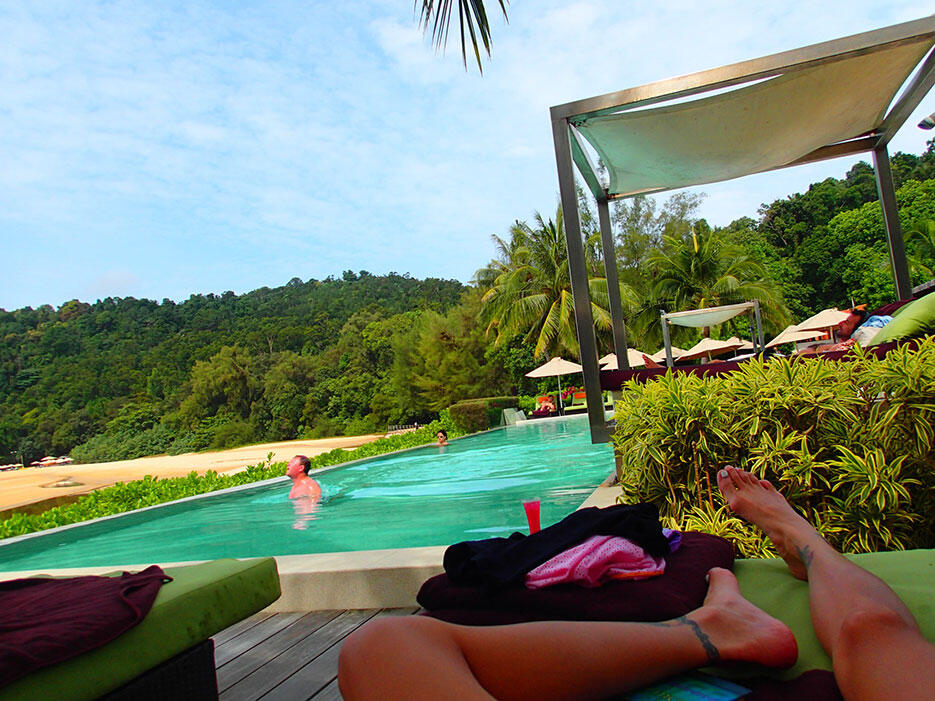 Ah… the Zen pool.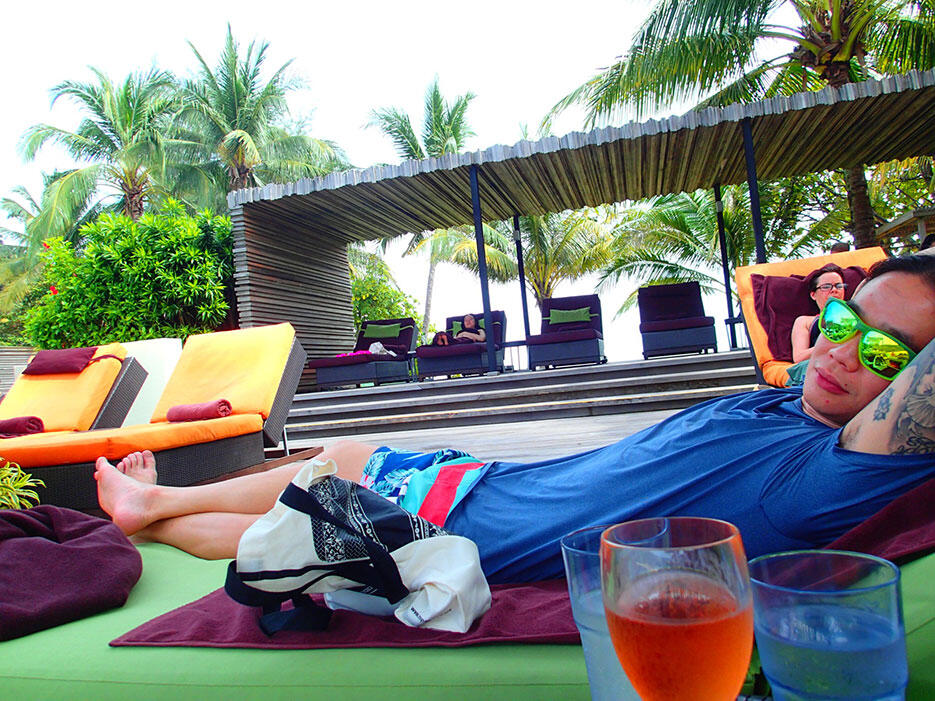 I lay there sipping rose, finishing Little Princes (a book i borrowed from my mum written by Conor Grennan on how he started Next Generation Nepal, an organization whose goal is to reunite trafficked children with their parents), and dipping into the cooling pool when it got too hot.
An hour before the restaurant by the pool opened for lunch, the rest said they were heading back to the main area to eat cos they kids were bored and hungry. We wanted to try Rembulan restaurant as we'd only eaten at the main restaurant so we stayed.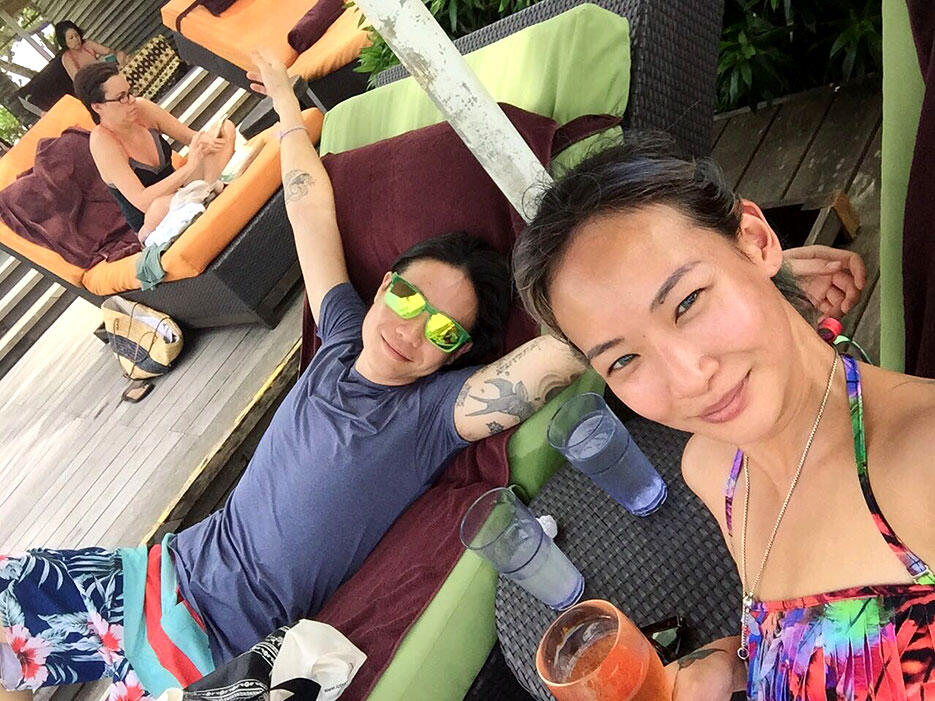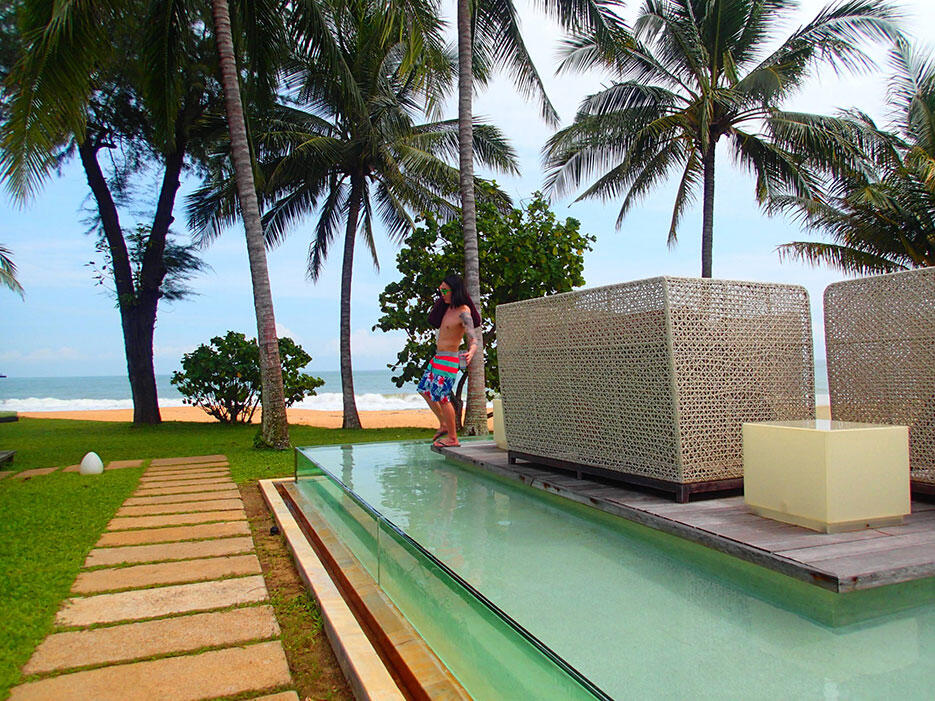 We walked to the beach to have a change of view.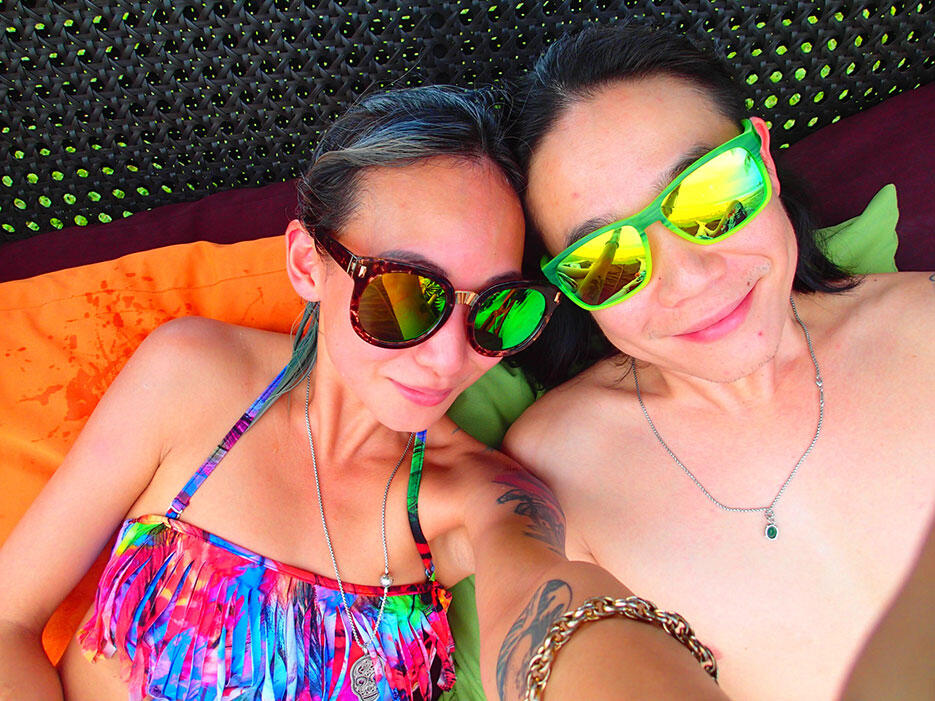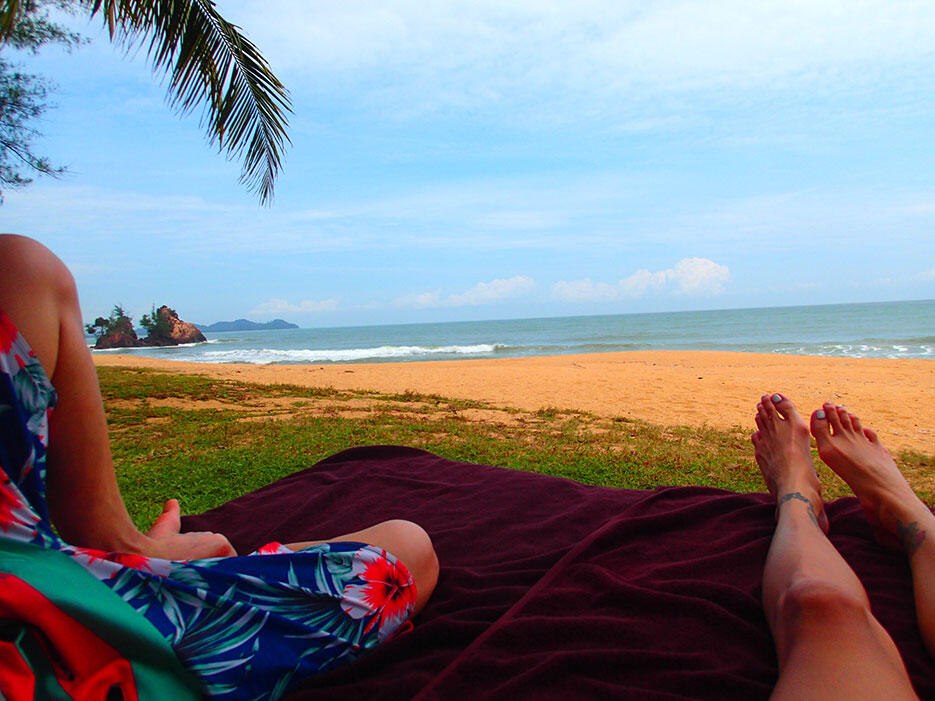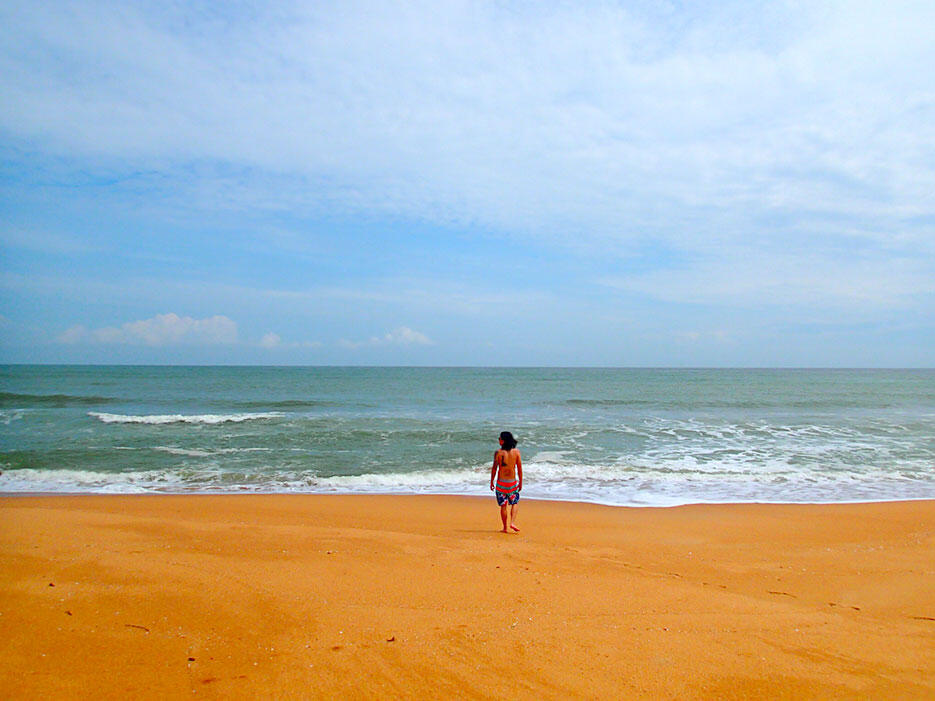 We started walking to the beach and i brought my camera with me (i took pix with an Olympus Tough the whole trip. I call it my holiday camera cos it's shock proof and water proof and therefore party proof. Had it for 4 years and still ok! And since there were children on this trip, i figured it's child proof too cos they love taking pictures with cameras.)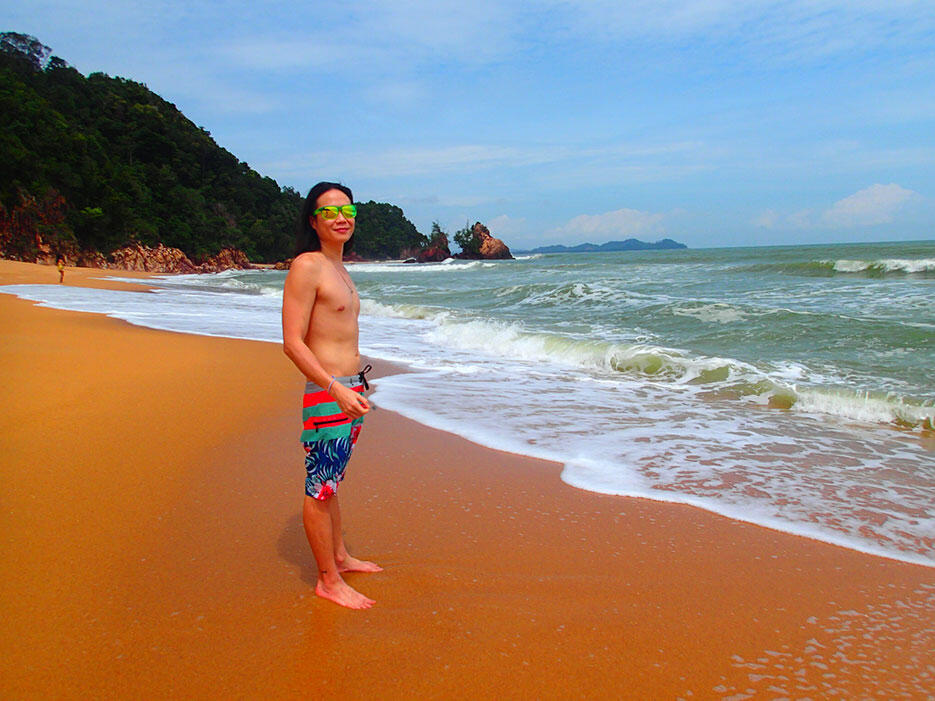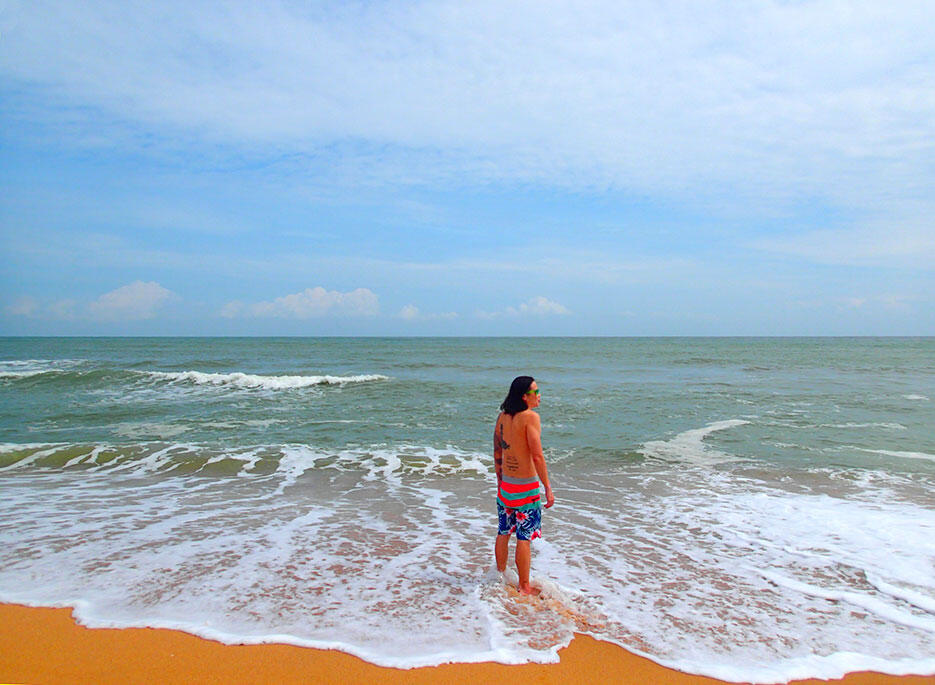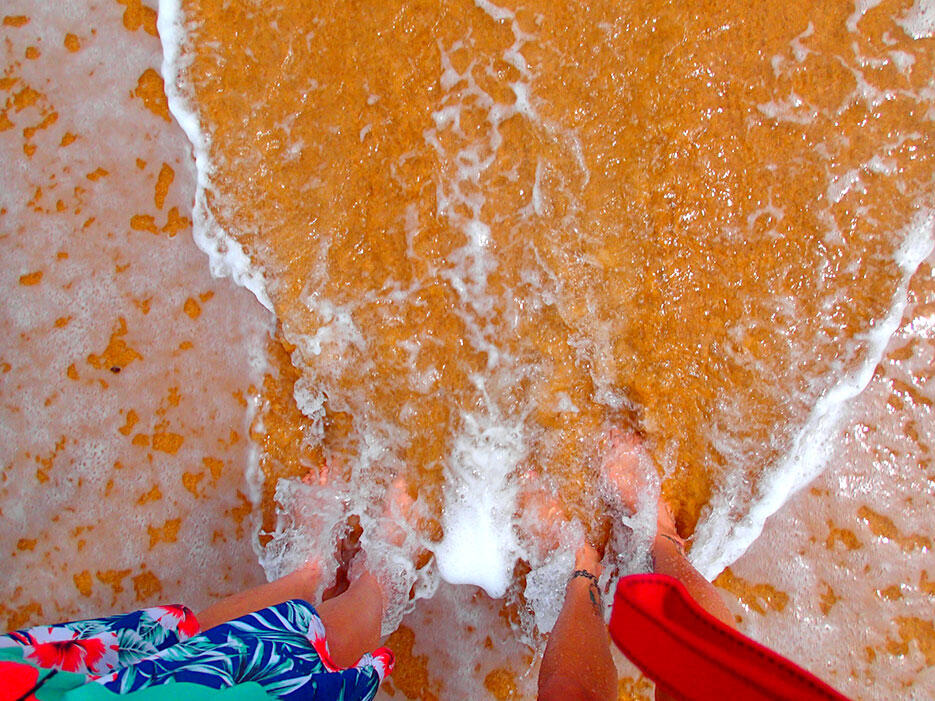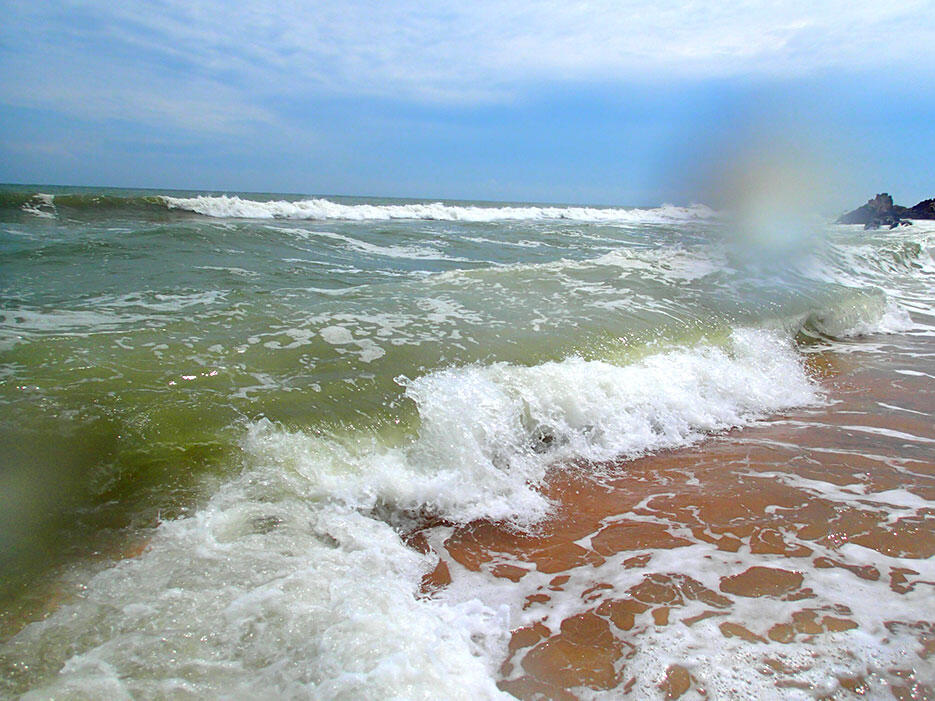 The waves are quite ferocious! I love the deep ocean but i'm scared of waves -_-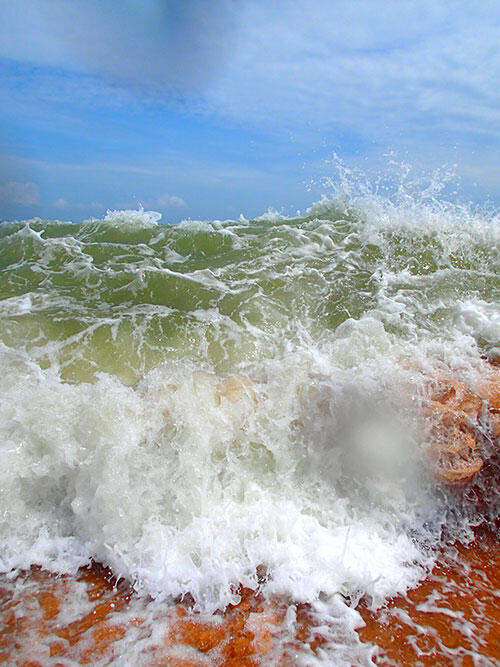 Eh come on la… that's quite high right?! It's like a wall of sea about to come at me!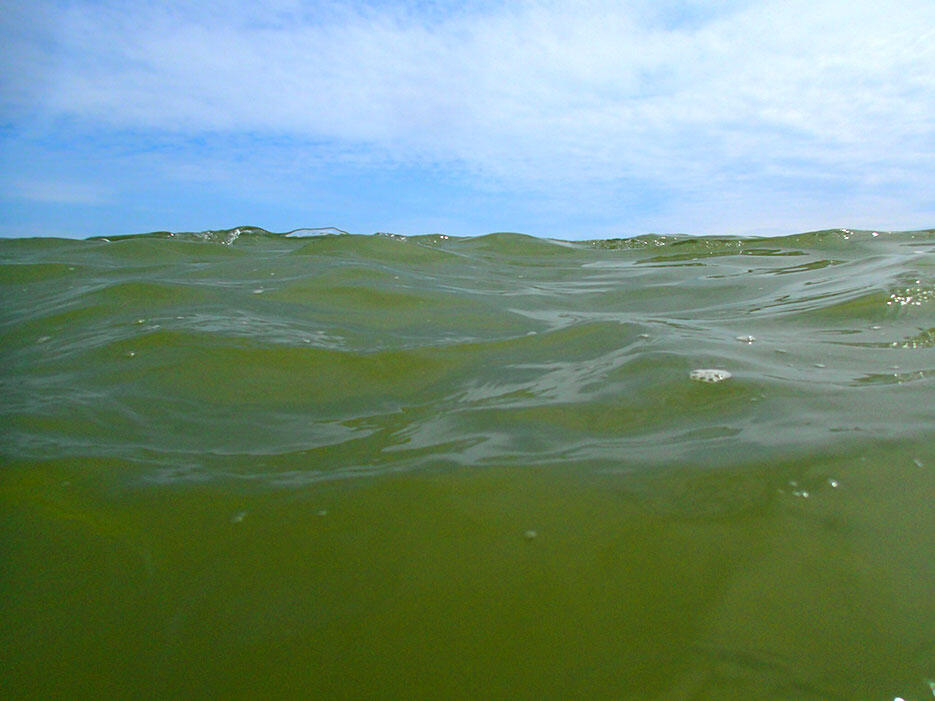 This was a wave right in front of me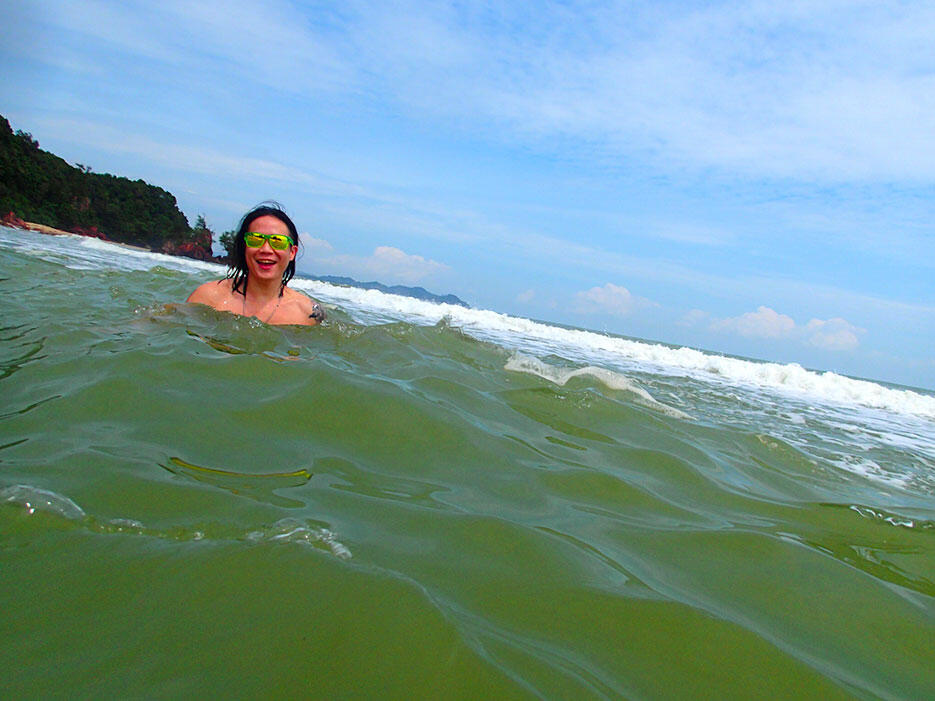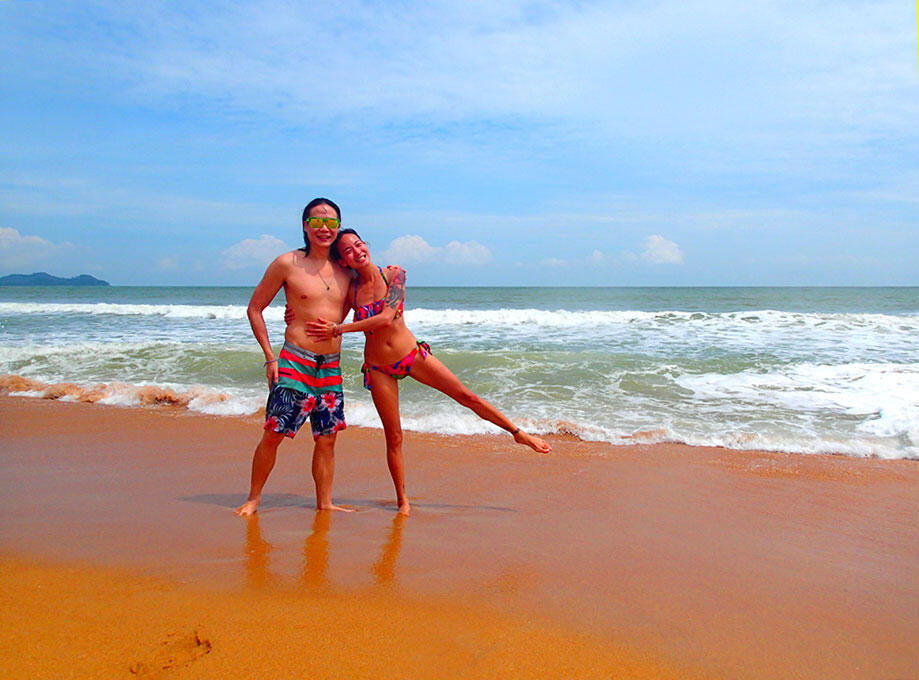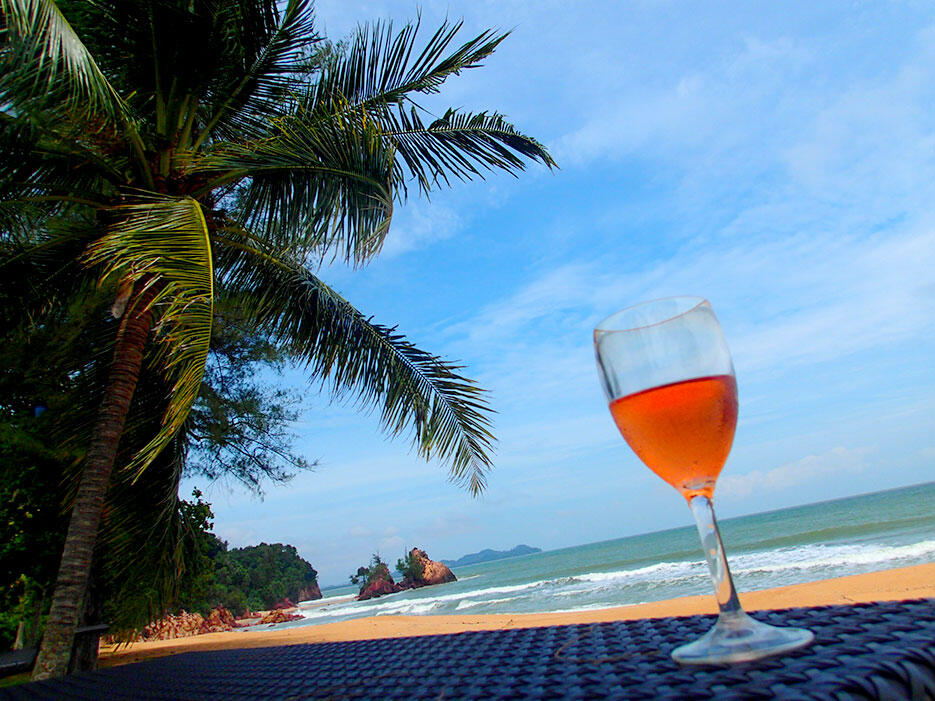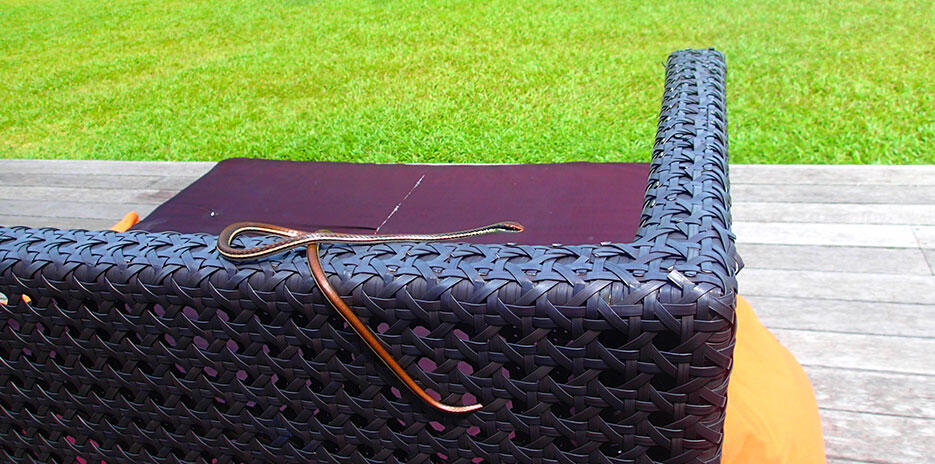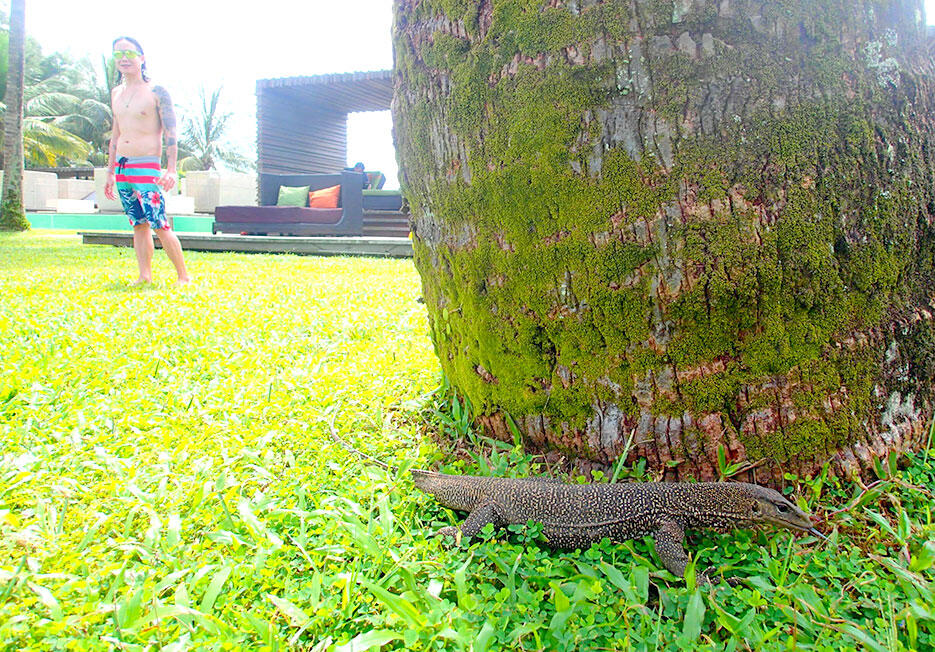 I tried to make some new friends but the snake got halau-ed by the resort staff with a pink broom cos some French tourists were freaking out and the biawak said he didn't like eating off tables and that it made him feel awkward.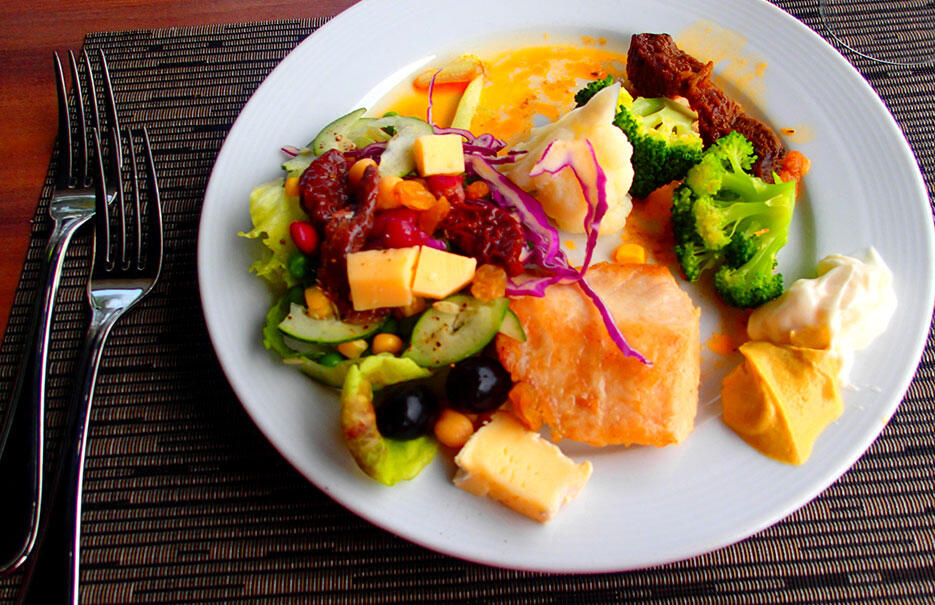 After lunch, Jun and i went back to the beach to take a nap and i even set my alarm so that we could catch the train back for flying trapeze at 4:30pm. But our tummies were so full, the breeze so comforting, and the doze too heavy. We passed out and when my alarm rang, i switched it off and went back to sleep on Jun. We woke up thinking for SURE we'd missed trapeze class but it was still going on when we got back and four of us signed up for a swing!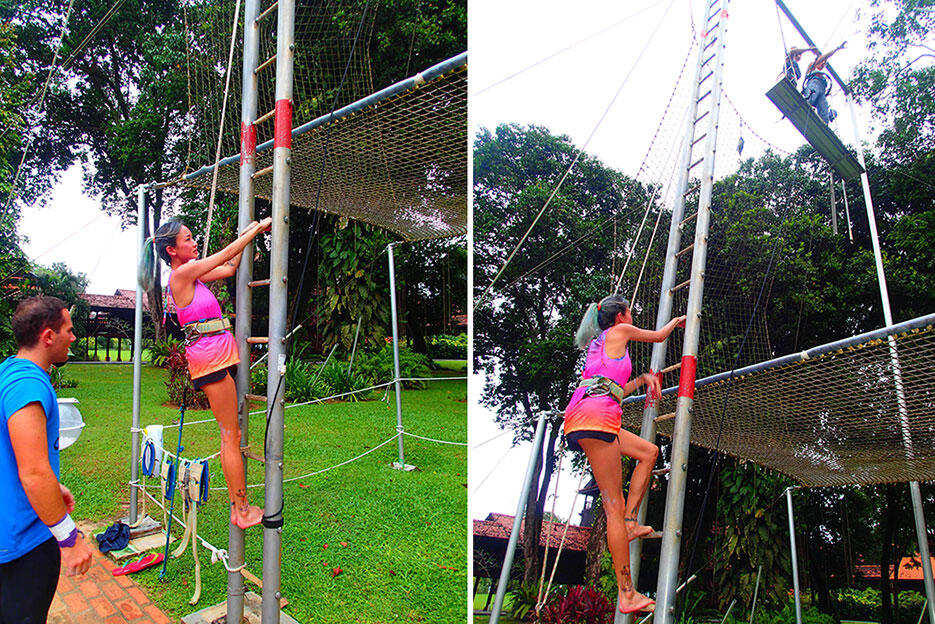 A story about me and climbing >
Ever since i could walk, i was climbing. When i was in kindergarten in Penang, i must have been 4 or 5 when a boy in class bet that i wouldn't be able to touch the top window pane. Our classroom back then had the typical Malaysian-style glass panes set in rows atop each other. To prove him wrong, i pushed a chair over to the windows, stood on the chair, and started climbing the windows till i triumphantly touched the top one. I fell right after (either while giving him a smug look, or making my way down smugly, whichever it was, the smugness killed me. Hmm life lesson right there.) I crashed onto the floor taking a few window panes with me along the way, which broke and cut me on my lower right arm. My memory on that day goes as far as that moment. I had stitches on my arm giving me a lizard-like scar which has been with me most of life, like a comforting friend.
I still didn't stop climbing. While still in my kindergarten years, i'd create games where i'd climb the stairs railings, or make it upstairs without touching a single step. (Mummy if you're reading this, i'm sorry for being such a reckless child.) When i was in primary school, i'd race to the playground every evening to play on the jungle gym- running circles around the other kids on them.
A story about me and swings >
I love swings. I'm so obsessed with them, i:
– used to end my playground days with sitting on the swing to go higher than the bar that held it
– had a swing folder on pinterest
– wanted to build a swing in my new apartment, still haven't. People think i'm gonna swing myself off but i'm not THAT stupid!
– have images of swings i collect, with one framed in my master bathroom
– have to sit in one if it's within 5 metres of me. If someone is in it i'll push them off. Jk.
Anyway so now you get how much i love climbing and swings, and flying trapeze has BOTH!
Two things i love in one! It's almost as good as finding two dishes you love successfully combined in one!
I got to climb a nice height after so long, and swing with just my legs!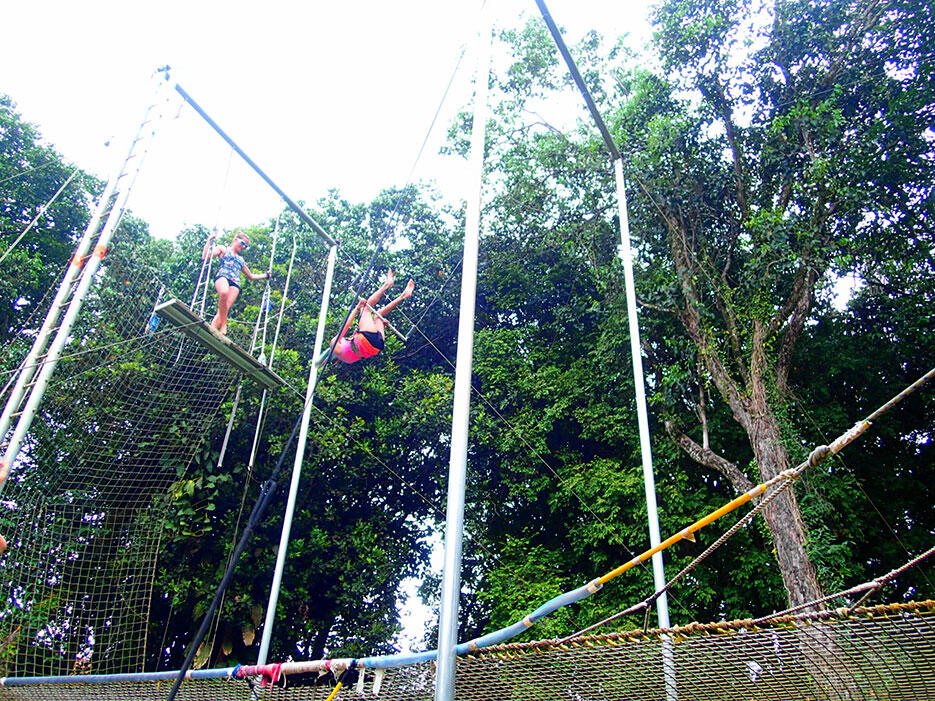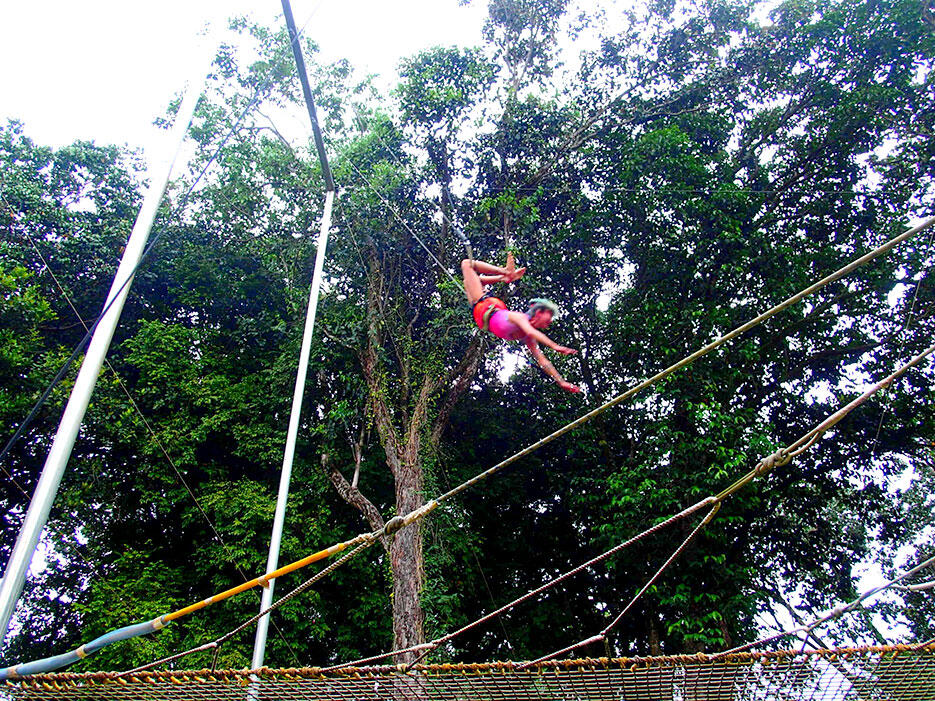 Kenny said, "You made it look so easy!"
Me: "I KNEW IT. I should have just run off to the circus!" *eyes shining brightly thinking of childhood dream*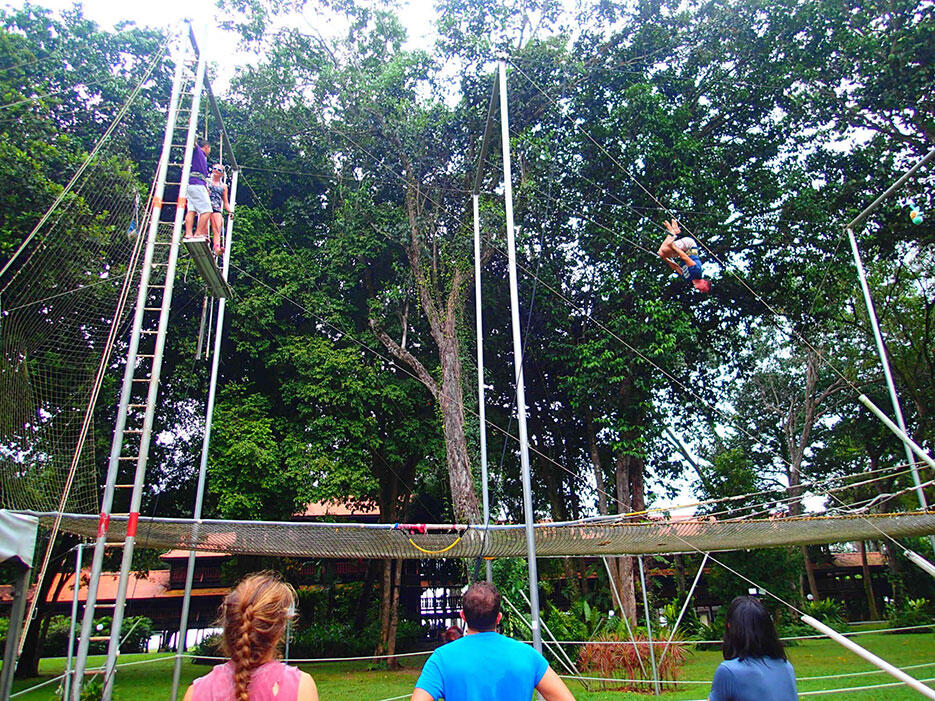 Jun and Matt could do it too so they should come to the circus with me!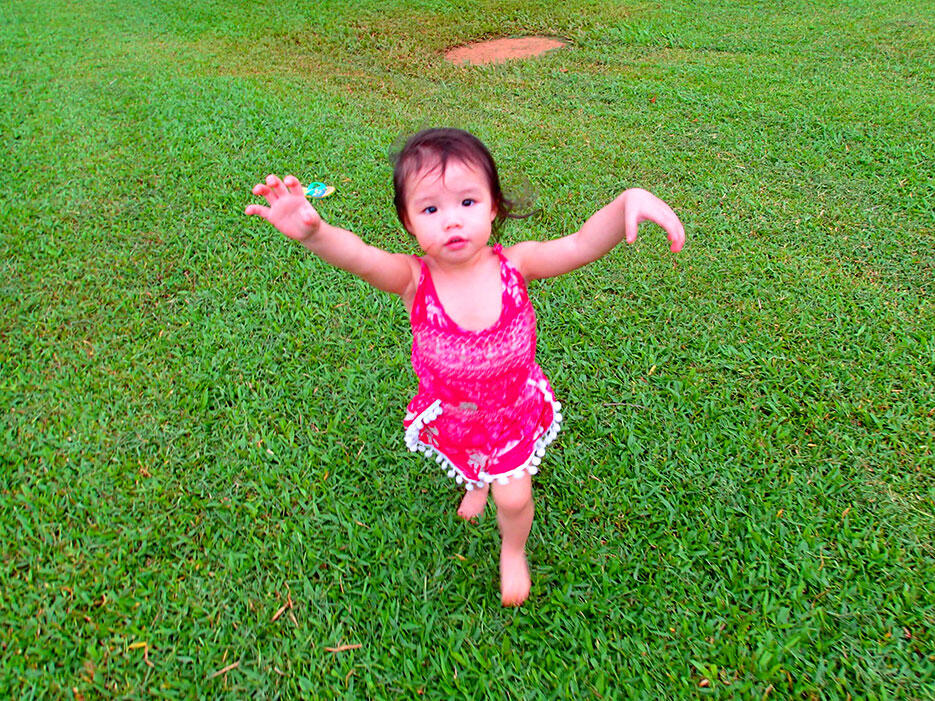 Looks like Maddie wants to come too!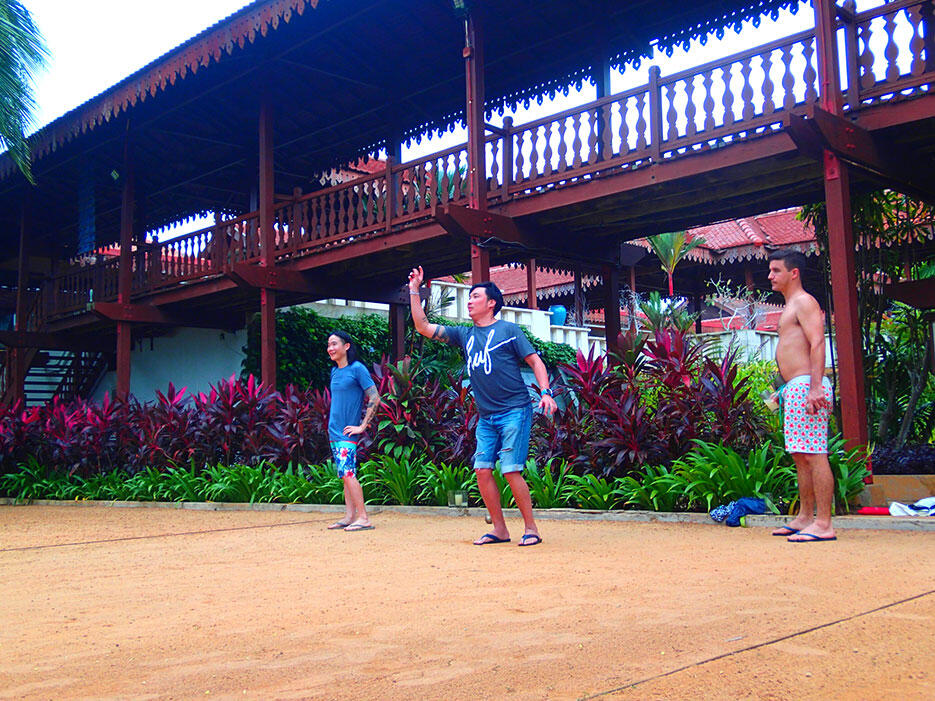 Boys played with balls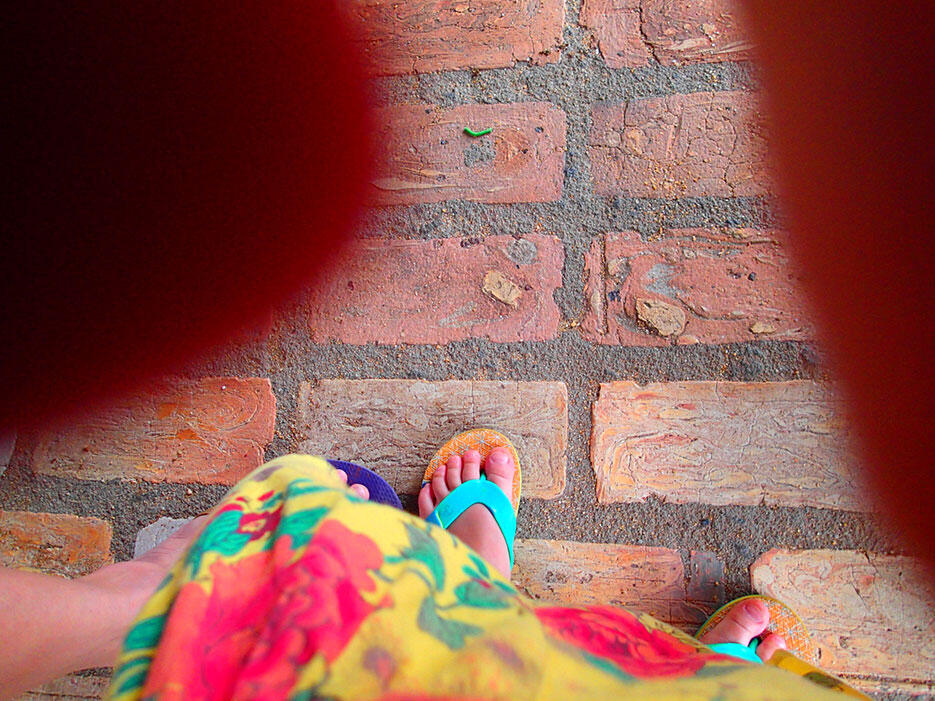 Chloe played with my camera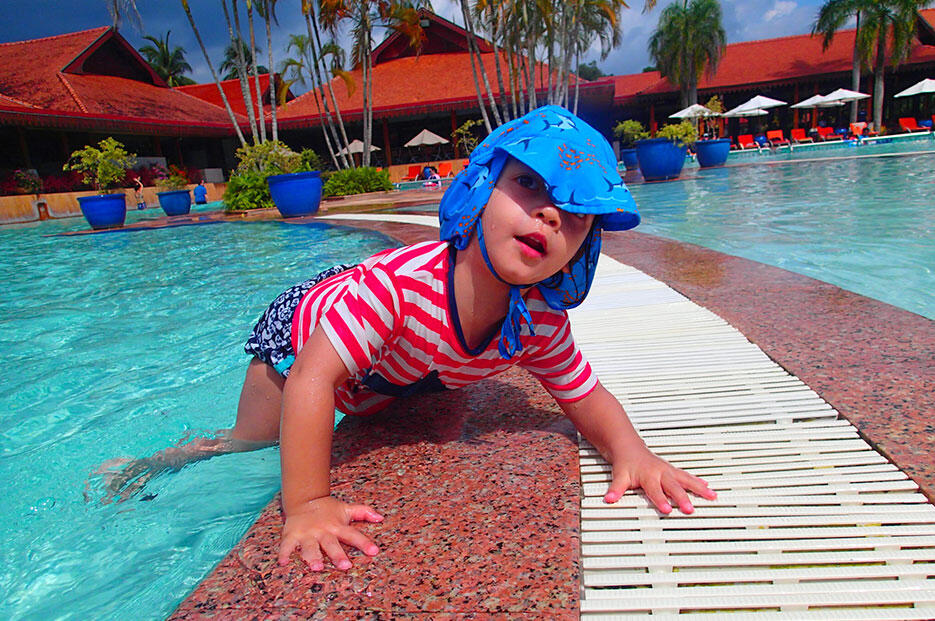 Next day in the sun. We sneaked in some pool time before leaving.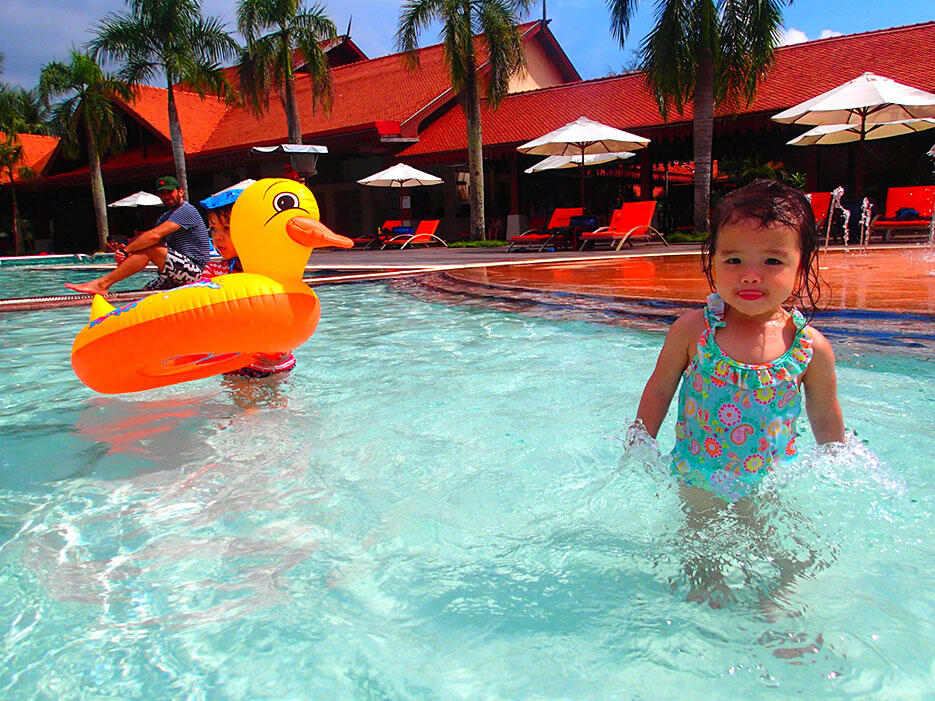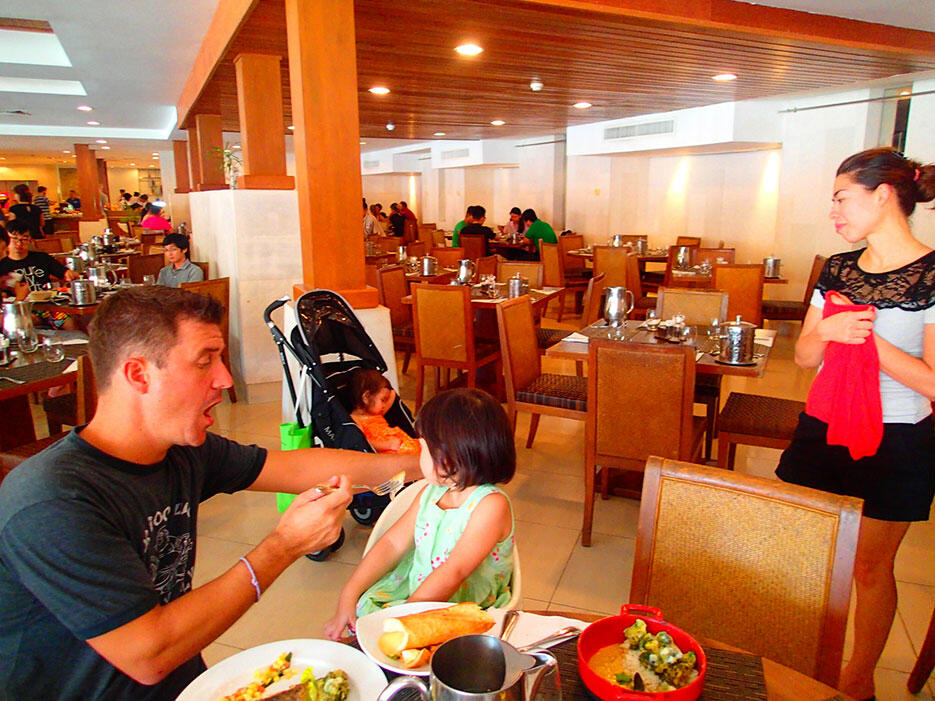 Matt feeding Chloe who's looking at Maddie passed out thanks to Cammy's unsuccessful attempts at keeping her awake so she can sleep in the car ride.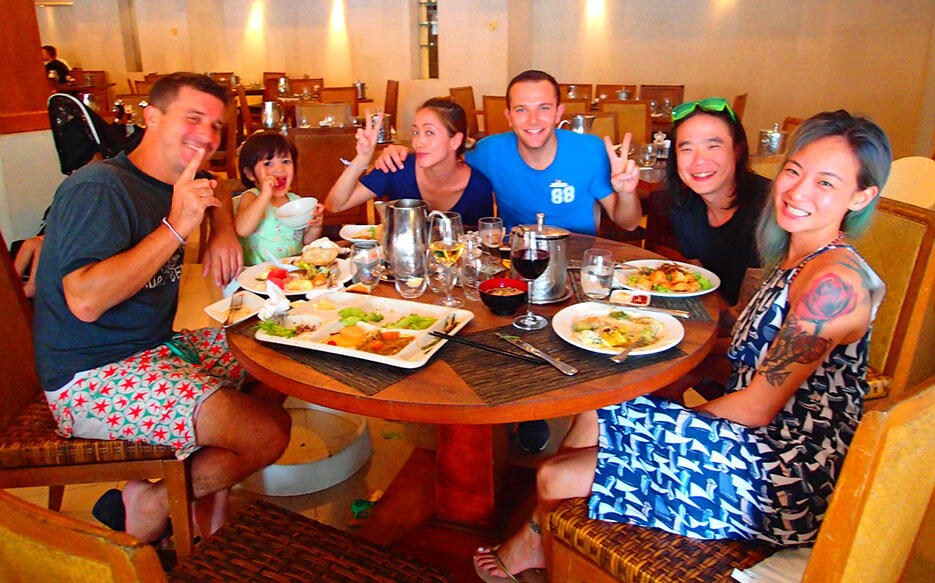 Matt, Chloe, CC, Elliot, Jun and i! My boat dress (i love boats!) is from Love, Bonito.
Eliott is a 25-year-old Kiwi who's working for Club Med where i grilled him how many hours they worked and job perks. They get to stay at any Club Med for free every 6 months! Another guy i spoke to told me he's lived in Egypt, Japan and diff parts of Asia. Must be hard to leave once you're used to that work lifestyle.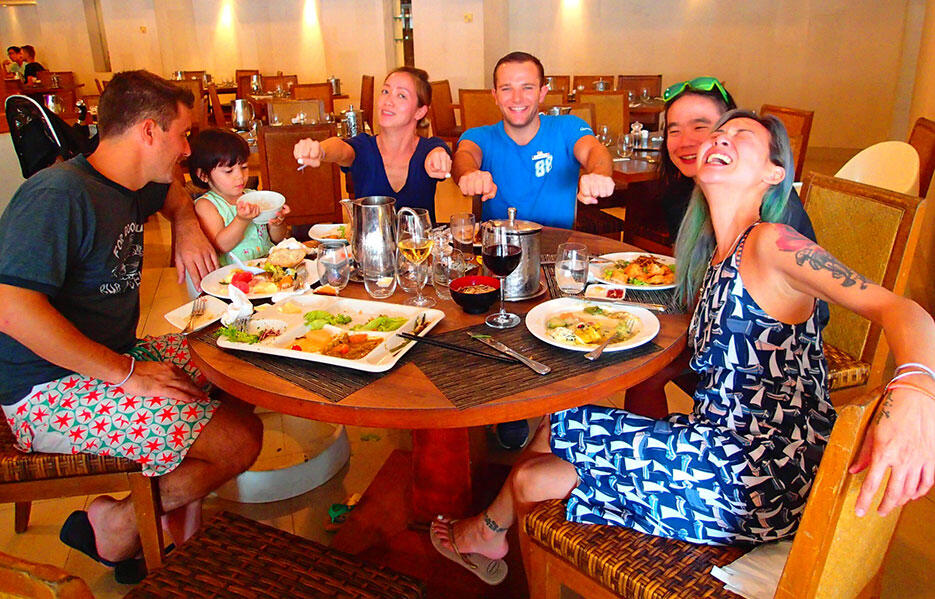 After this we all got our luggage and left.
CC wanted to get a group pic but the C&K had already painstakingly packed the kids into the car so no group pic haha.
I drank a lot of red wine during lunch so i could pass out in the car no matter how much fuss the kids made (and what a good move that was).
😀
+ + + + +
For more info, you can check out www.clubmed.com.my.
We each paid RM 1,150 pp for full board + food + drink for 3 nights.
Prices differ according to season, i think we were very lucky it only rained when we arrived and left! #fairypower