As you are probably aware, the phenomenon for achieving a "dewy make up look" that is globally popular today originated from South Korea. What is unbeknownst to some, is how it was pioneered and widely popularized by make up duo Son Dae-Sik and Park Tae-Yun.
The two high school friends who shared a love for make up and skincare spent most of their lives honing their craft in beauty, before achieving their status today as the #1 Make Up Artists in South Korea. Their current clientele boasts the likes of leading actresses and actors in the country, and it was only in due time before their expertise is shared with the rest of their world via their line, aptly called Son&Park.
Malaysian beauty giant SaSa stocks the cult brand, where myself and 3 other bloggers were invited for an exclusive make-up demo to learn some Korean tricks of the trade. I was a little mystified as to how much more one could get from attempting a Korean make up look. I mean, doesn't all that 'dewy' sheen mean less work?
I discovered that my skills were slightly lacking in this department which humbled me to try more in new trends, whatever they may be. Make up is supposed to be fun after all, and where's the fun in that if i don't play a little harder!?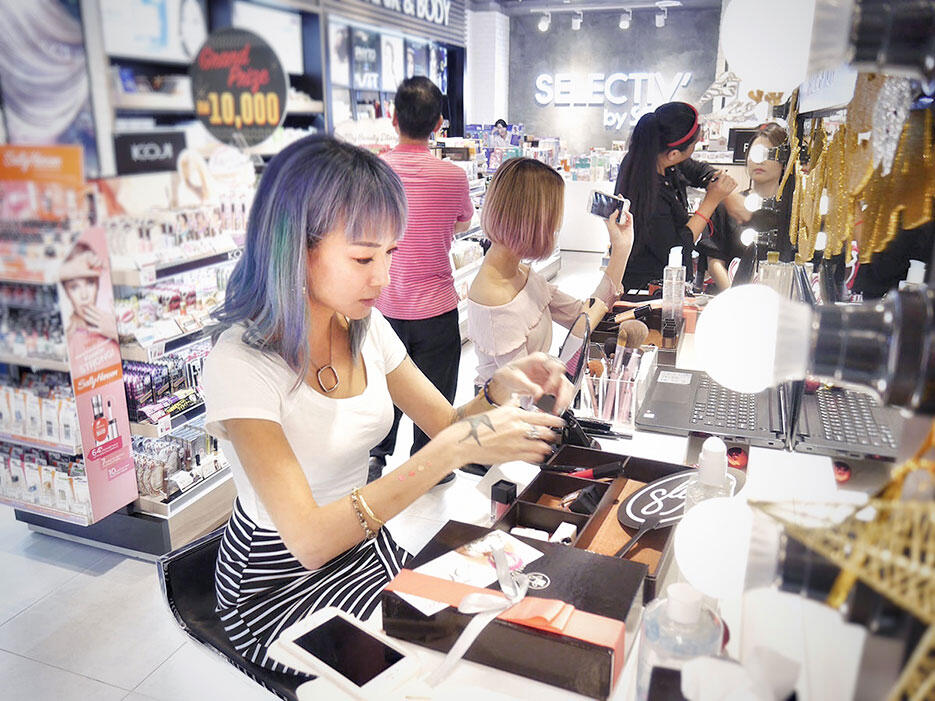 At Selectiv' by SaSa in Mid Valley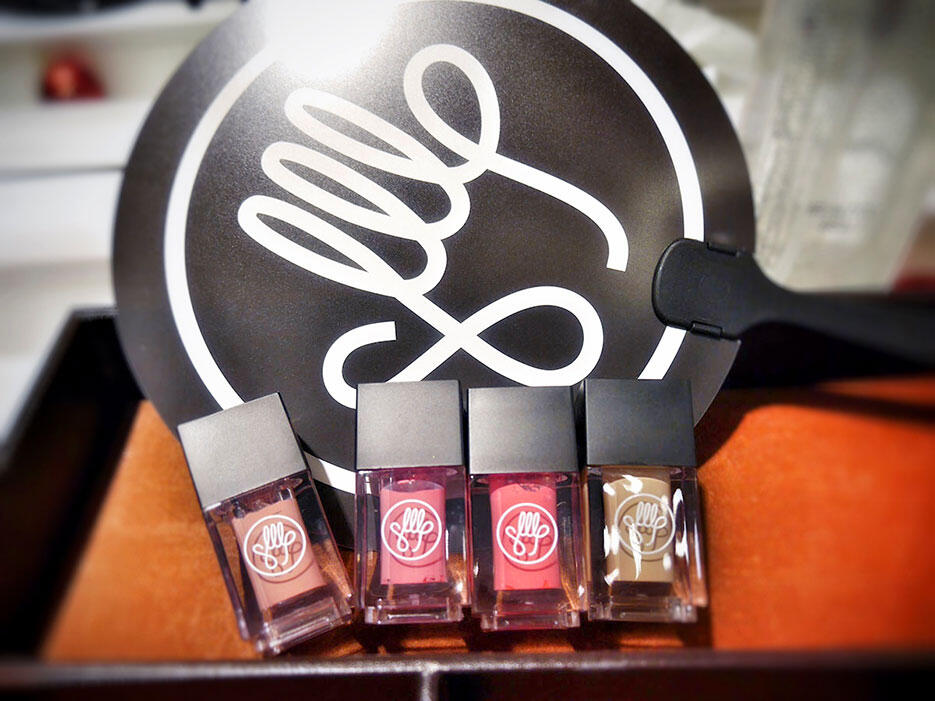 This was the first product i was keen on testing – the Son&Park Air Tint Lip Cube!
They're tiny tints in stackable packaging with intense colour pigmentation.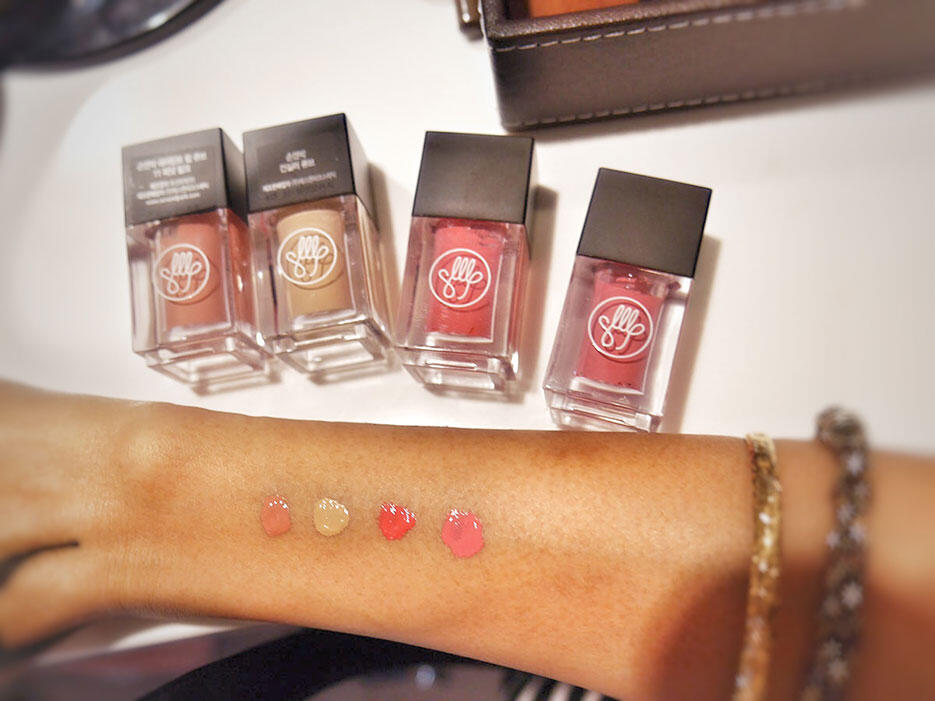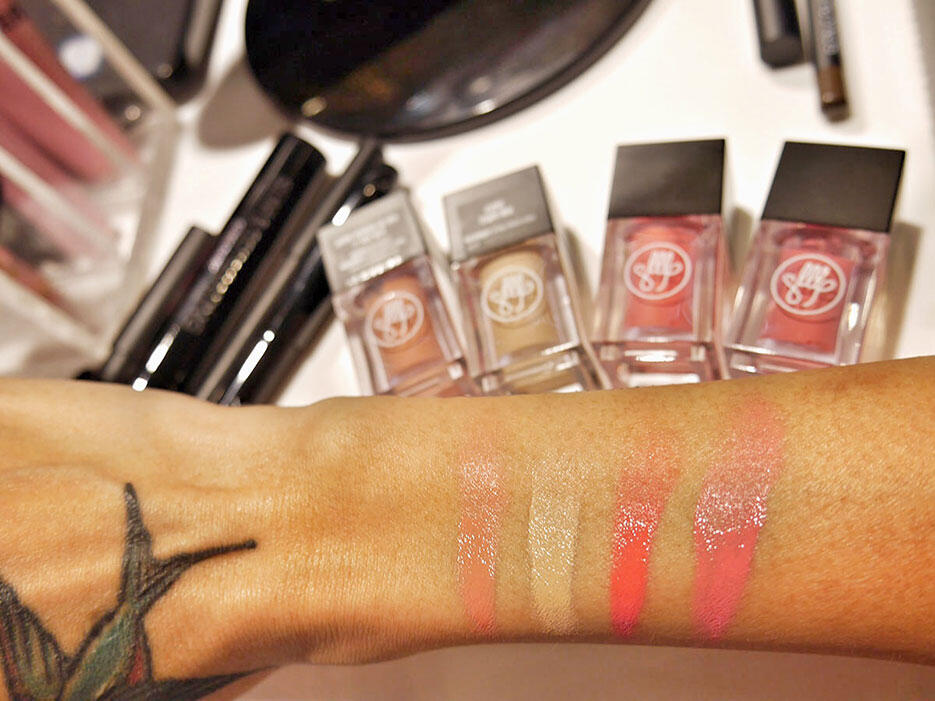 The pigmentation is seriously no joke, one just need an absolute tiny dot to blend for some colour.
Making it as a little challenge for myself, i used only one colour for my lips, cheeks and eyes.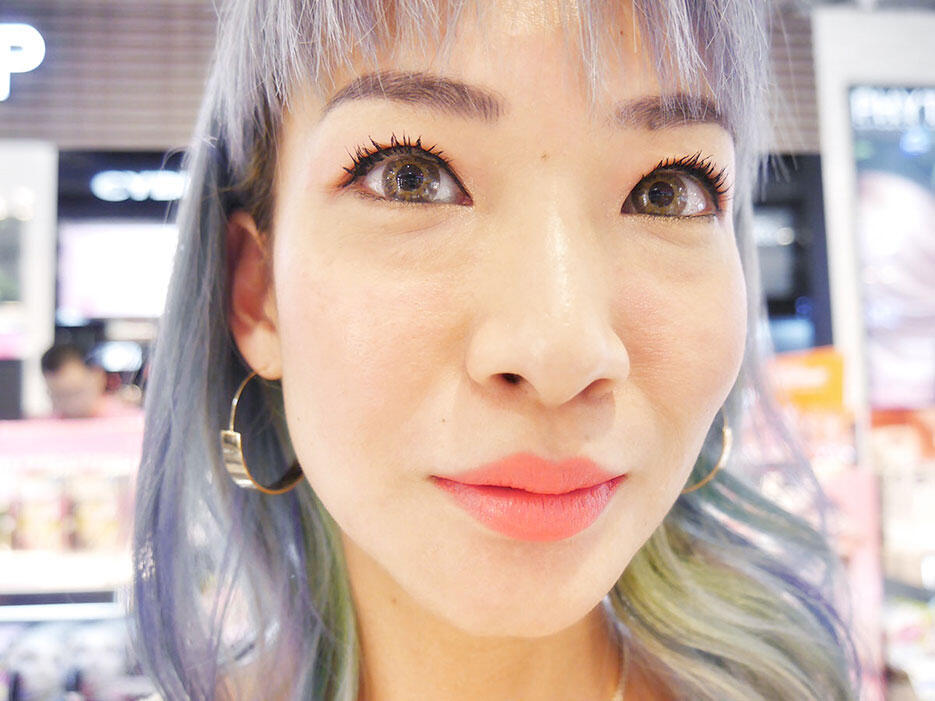 Anyeong hanseyo! Can i pass as South Korean?!
I applied a little more on my lips, then put tiny dots on my cheeks to blend out, and some on my eyelids.
Put on some Son&Park mascara and tada! A natural daytime look.
I think the Air Tint Lip Cubes are very versatile, especially for traveling light. When i go far away for long periods at a time, i find it unnecessary to bring more than the essentials no matter how vain i want to look for pictures… just a little colour will do and every gram makes a diff to me, especially when backpacking. (I am someone who, after all, applied eyeliner before climbing the peak of Kilimanjaro :p I figured if i was gonna die, i'll die looking pretty.)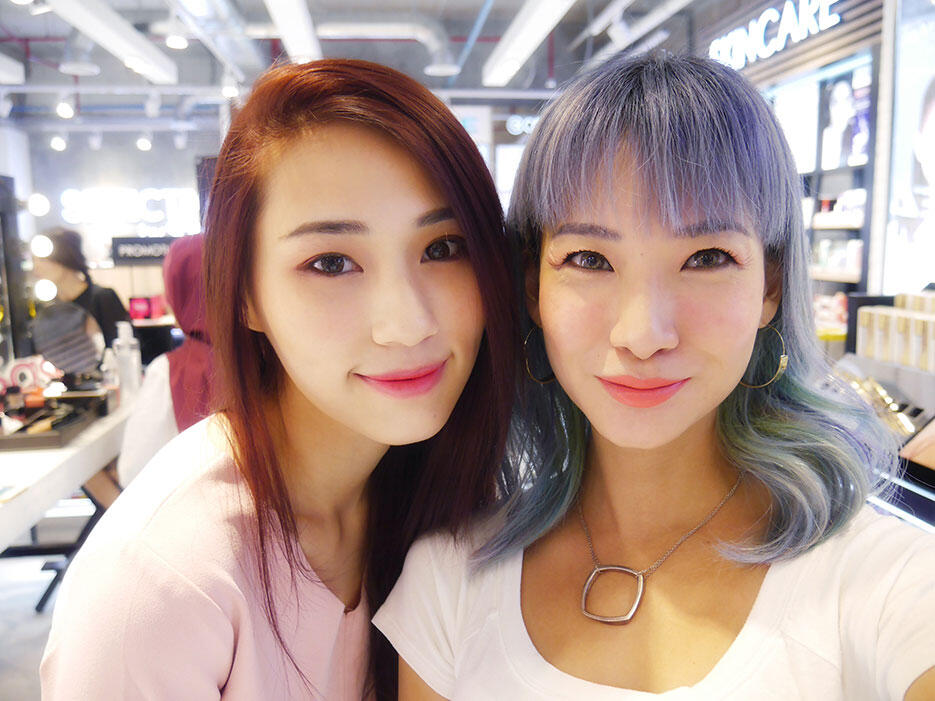 Cutiepie Alicia Tan and i, check out *her YouTube channel here!*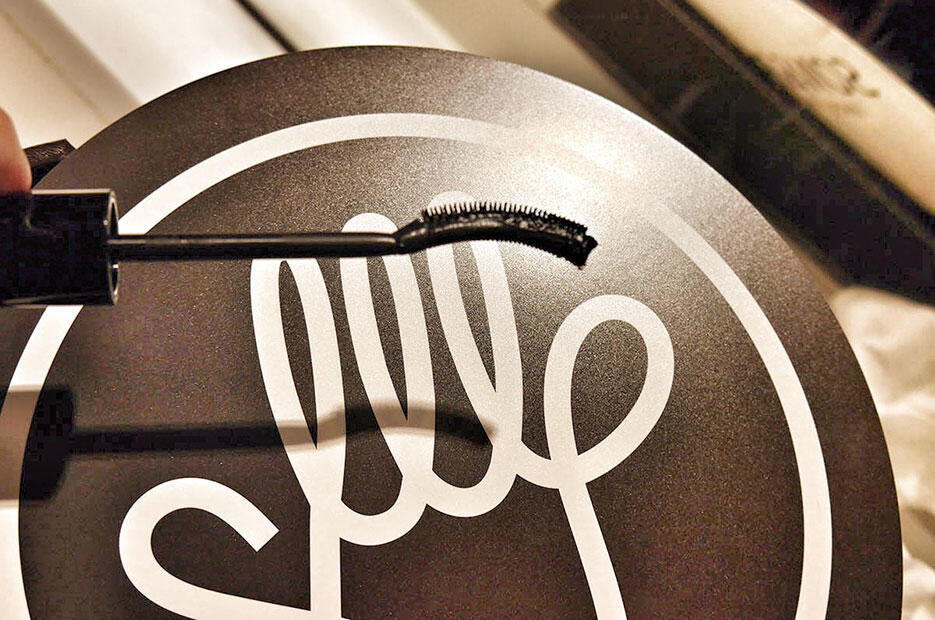 This is the mascara i used for pic above.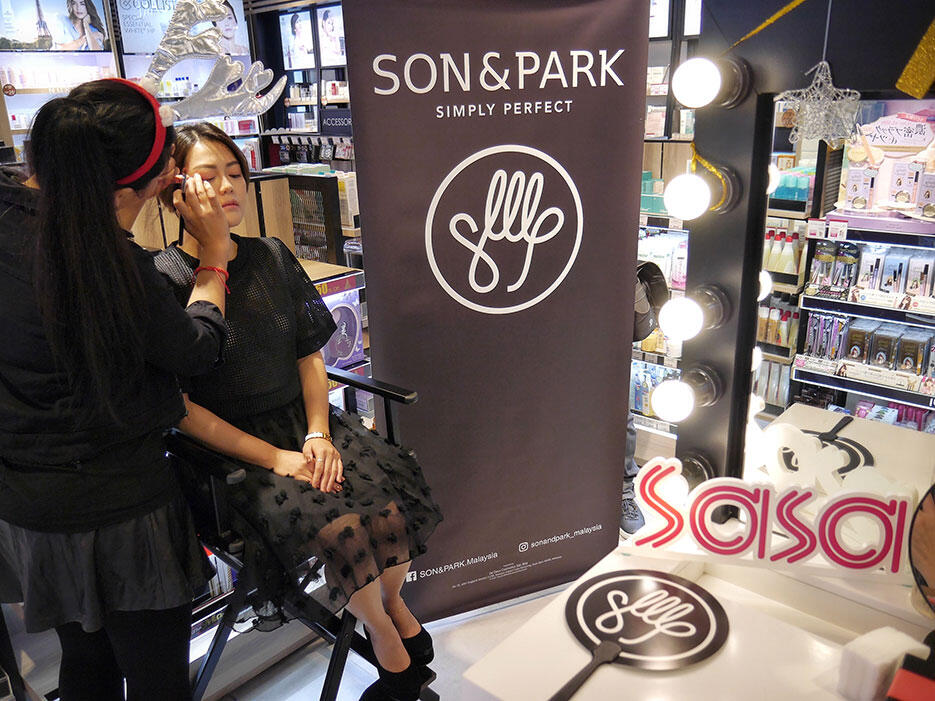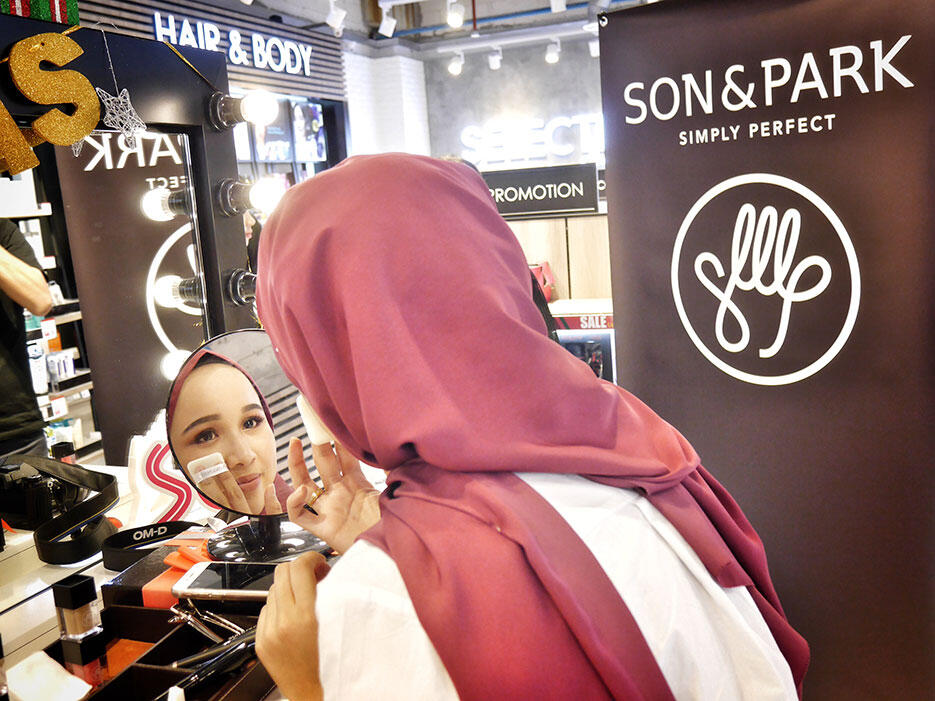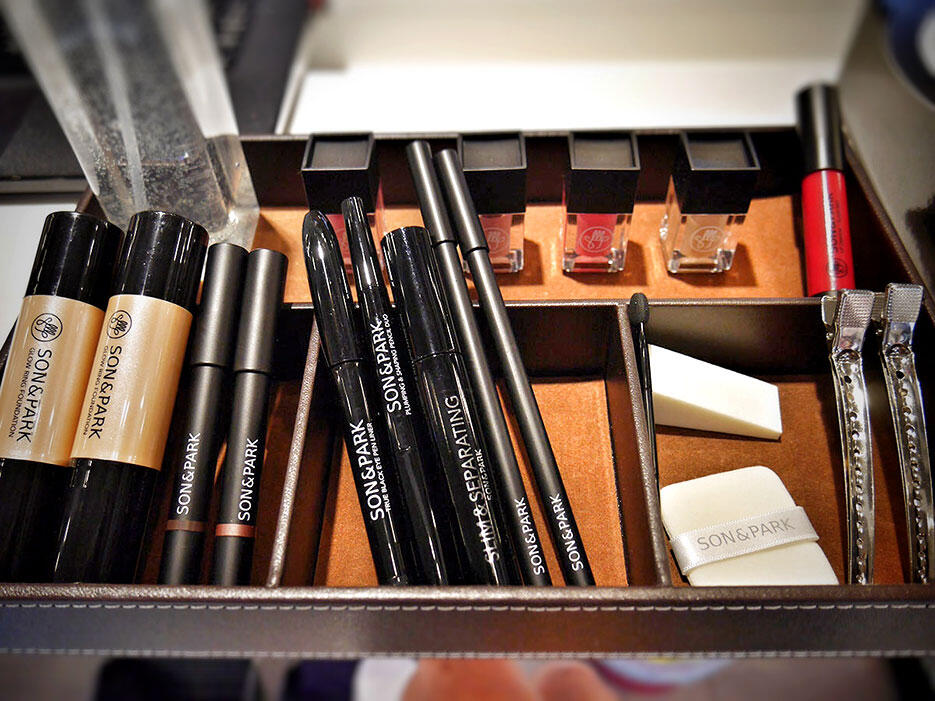 The bunch of Son&Park cosmetics placed in front of each of us to play with – we were instructed to arrive without make up on!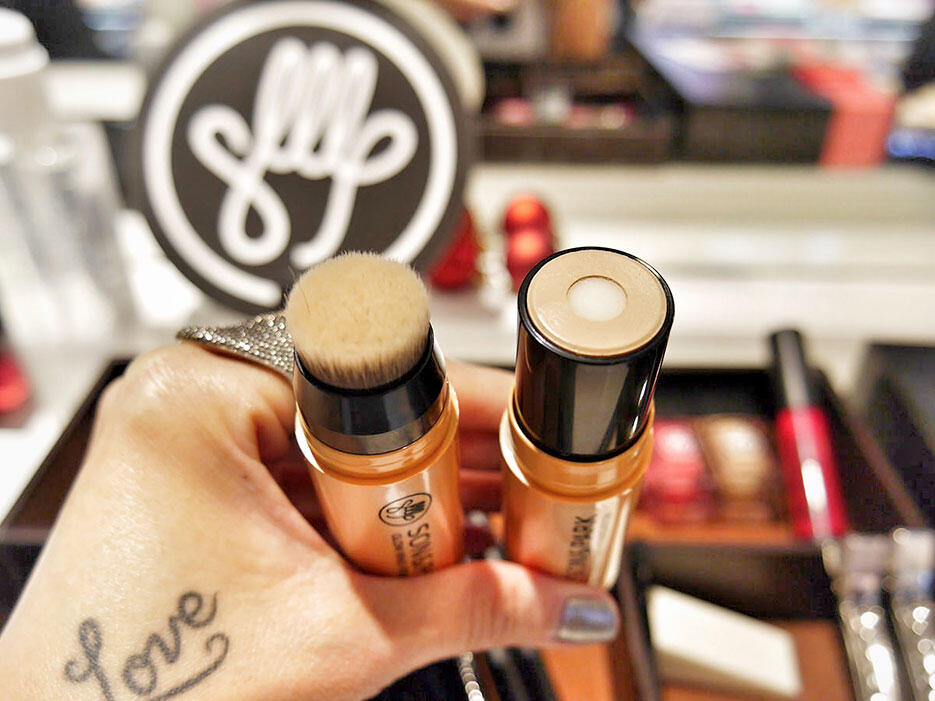 Son&Park Glow Ring Foundation has two ends – one with the foundation stick, and the other a soft firm brush to blend.
I'm a creature of habit with foundation application and am accustomed to using my fingers no matter how many brushes and sponges brands give me. Because this is merely on the other end of the same item (meaning i don't have pick up one extra thing, time is of essence!) I find myself utilizing it more and admit brushes do help a thinner smoother application  🙄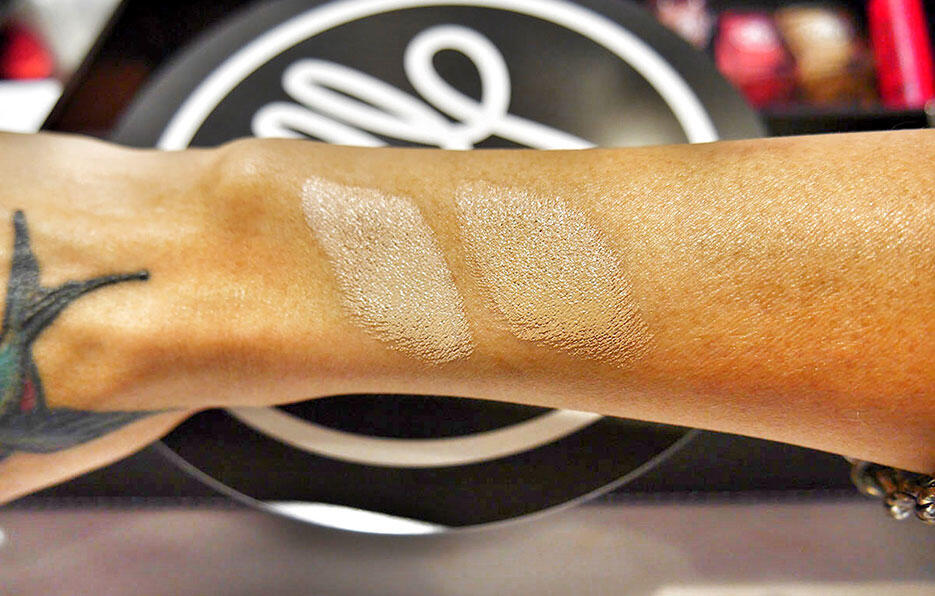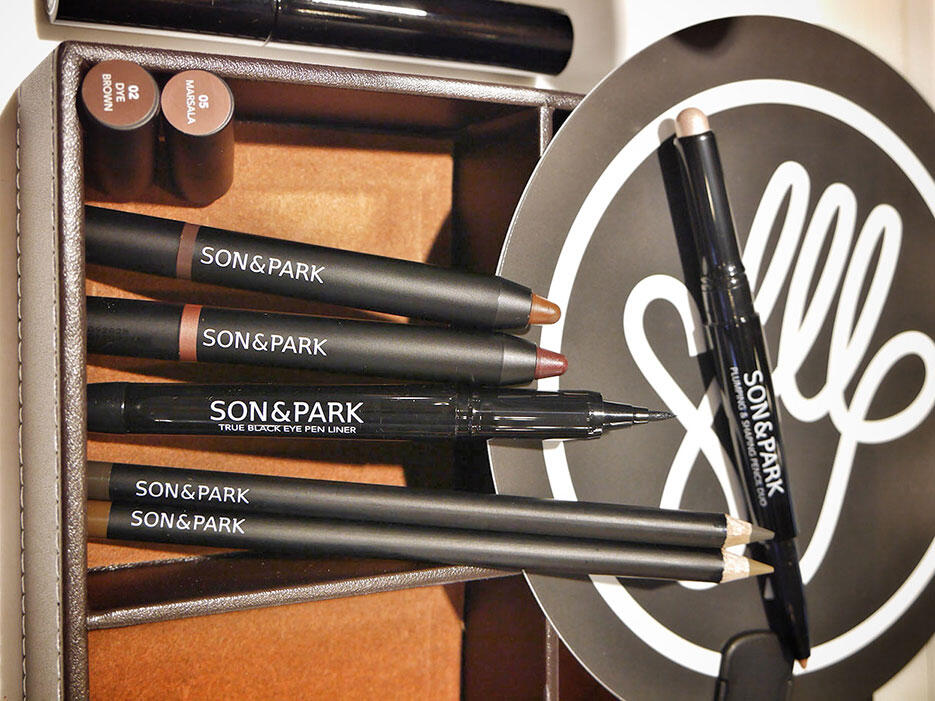 Trying out the Son&Park Shading Liners, True Black Eye Pen Liner, and Eye Liner Pencils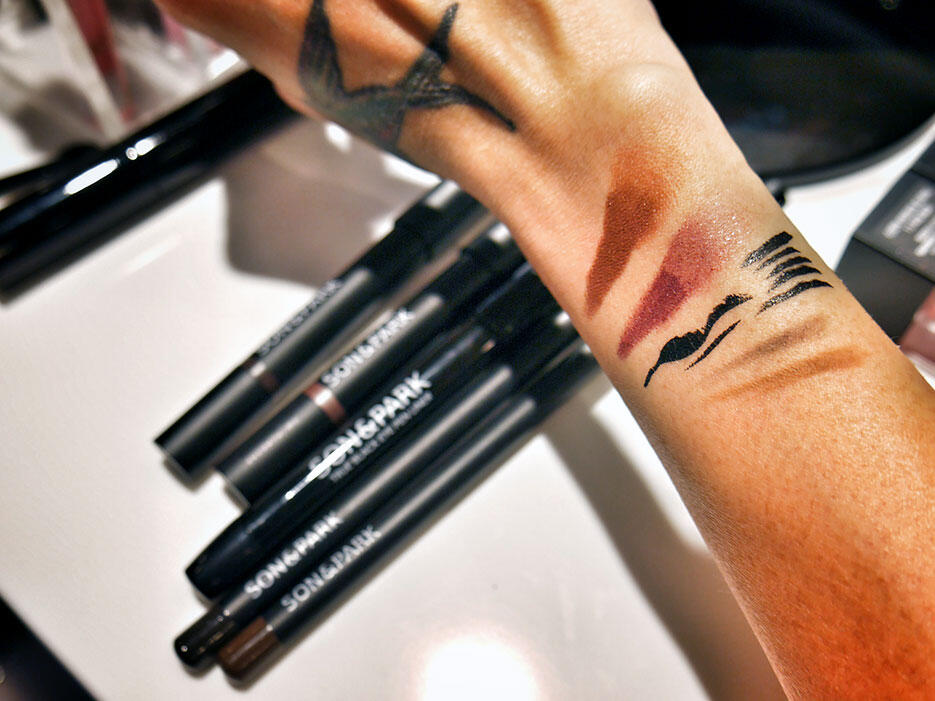 They stay-on power is strong so you'd definitely need make up remover or an oil cleanser to remove it thoroughly. I'm pretty keen on their Shading Liners… They blend really well, allowing diff looks for eye make up.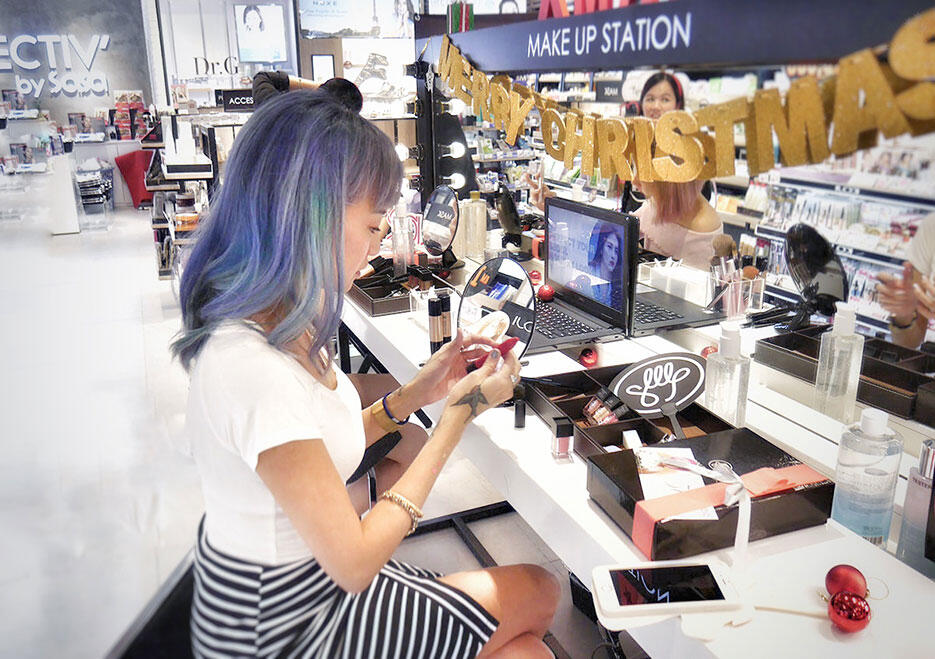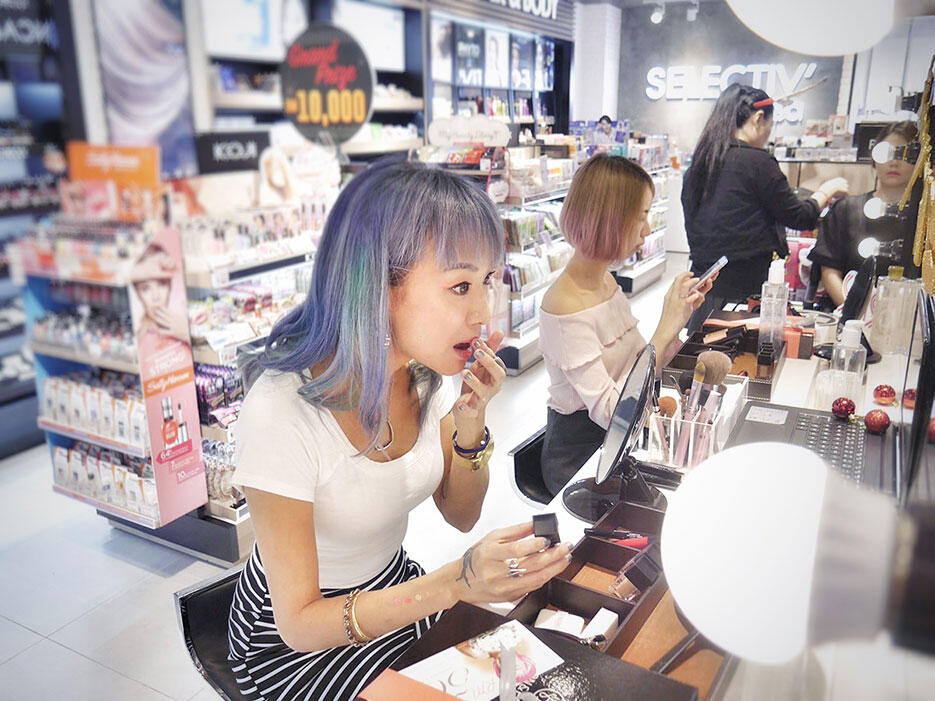 Me trying that blending trick for a soft-smudge lippie look.
I didn't really get it the first time and wailed to Alicia who's an expert at it, "I can't get it to look like yours!"
Where is my fine art background, i got this.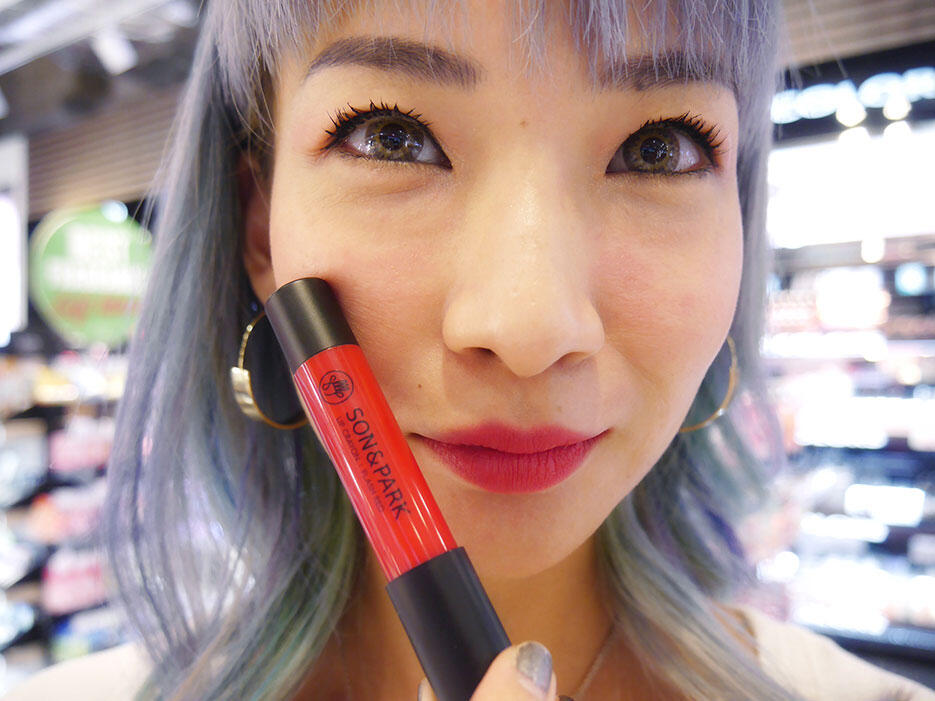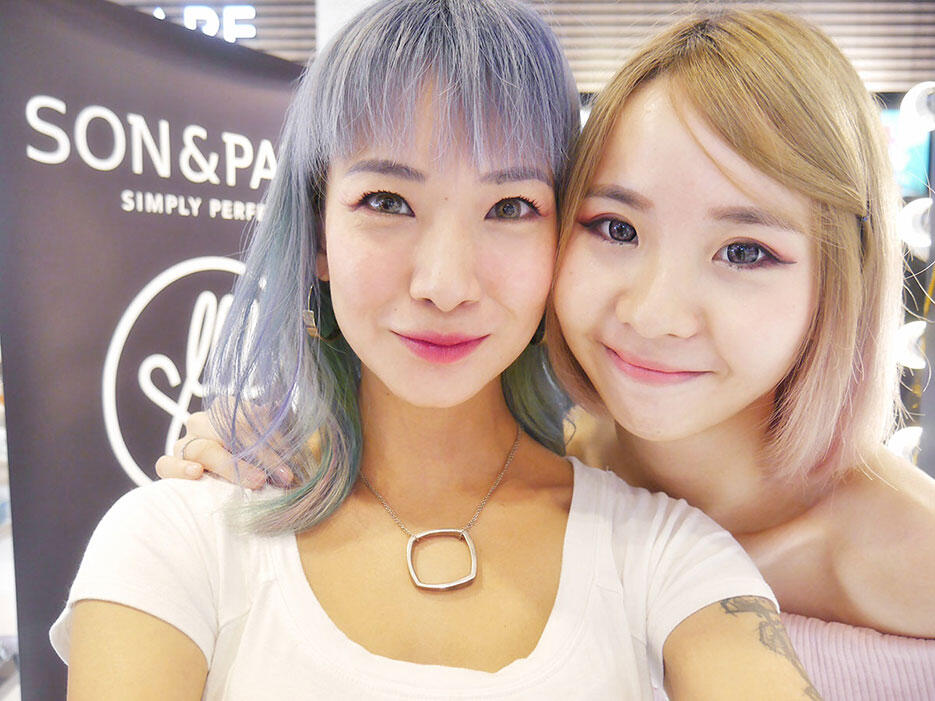 Me with Chanwon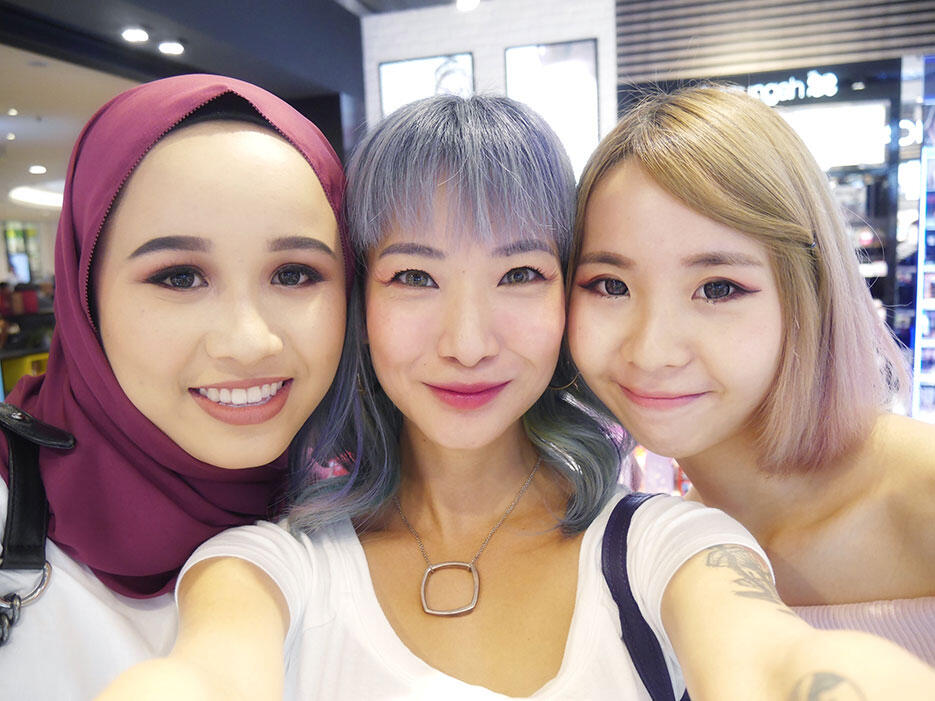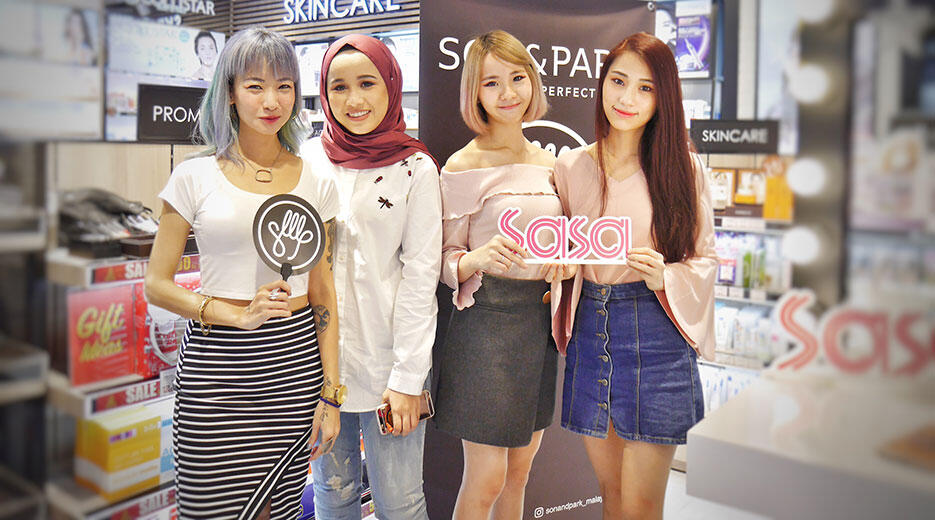 Me, Faafirds, Chanwon and Alicia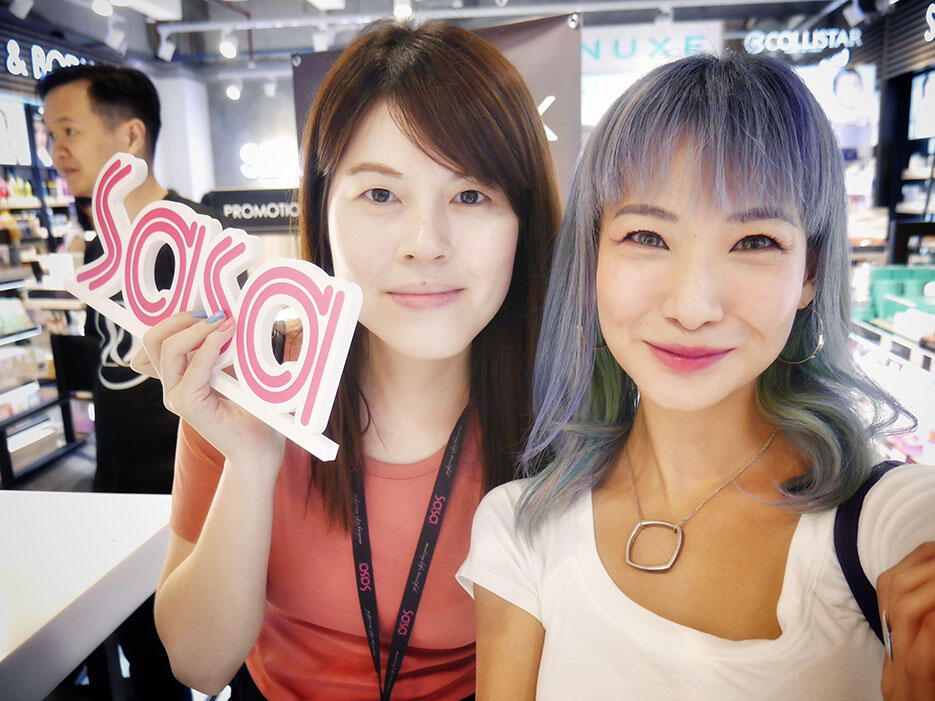 With Pei Shen from SaSa Malaysia
After the workshop, we went to look at the array of Son&Park that SaSa sells and was like, "Whatttt they have so many colours!!!"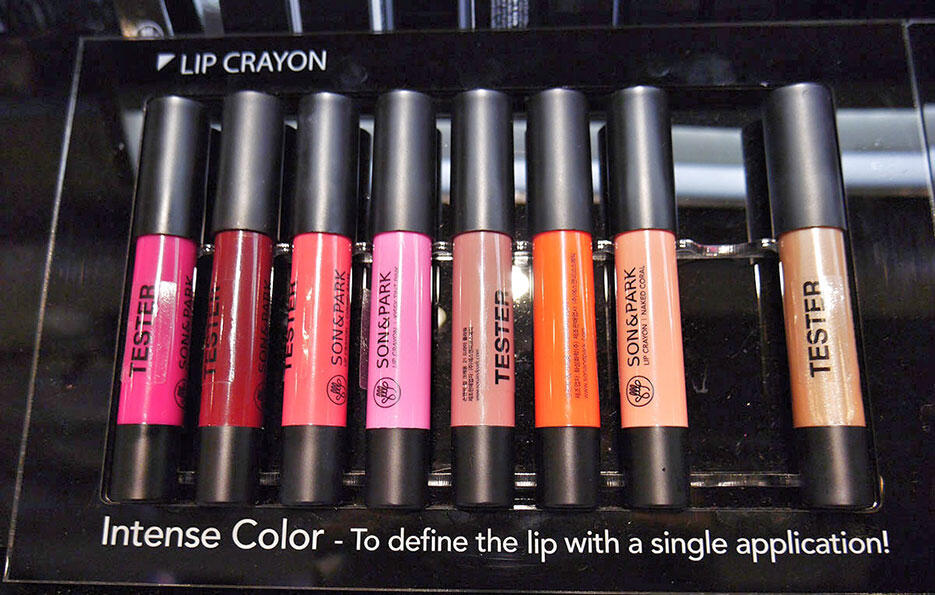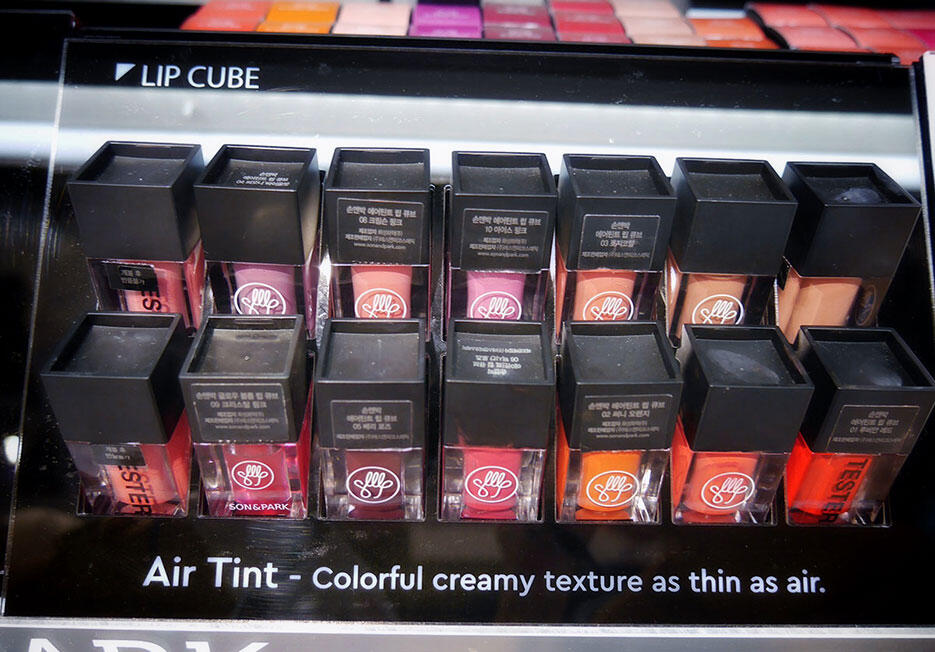 So many options for their Lip Cubes too!! I had my eye on the mulberry / maroon one.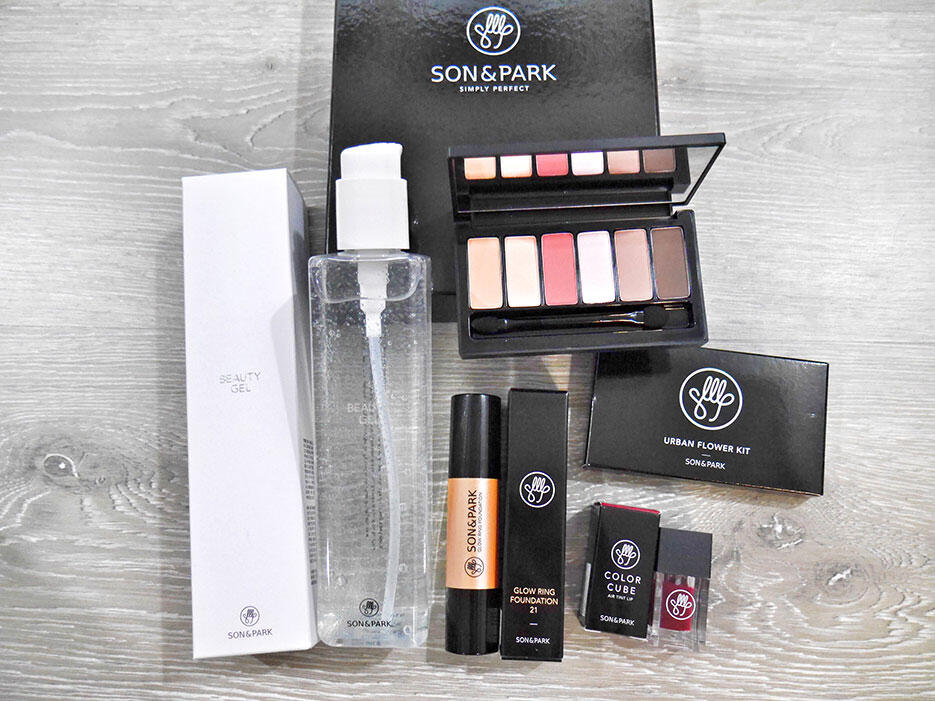 My Son&Park haul!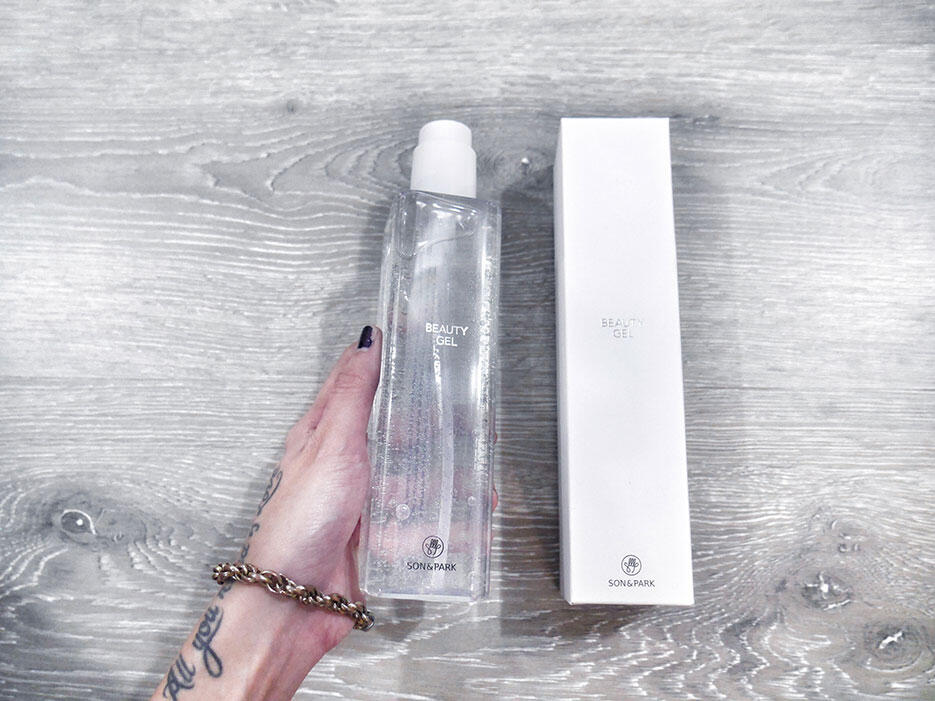 Beauty Gel to be used as an emulsion/moisturizer and make up base.
+ + + + + +
Son&Park is available in SaSa outlets nationwide, find the one nearest to you using *their store locator here*