I really love everything about Japan; from the onsen eggs, cute novelty stores and canggih technology to the efficiency of their public transportation system. Sometimes during the weekends, I go through pictures of my recent sakura-filled trip to Kyoto/Osaka and cry over how beautiful it was ?
Joyce shared about this awesome Japanese Zakka store in our neighbourhood… which I had zero knowledge of its existence. I'm even more surprised with the fact that no one is raving about them yet. We hope we're the first ones enthusiastically raving about them!!!
KONCENT is a Tokyo-based retail store that connects consumers with the world of Japanese design. It is the brainchild of Hideyoshi Nagoya, founder of a product design studio based in Tokyo called h concept. In Japanese, KONCENT literally means power point or metaphorically a source of energy.
The KONCENT outlet in Malaysia is operated by local partner, Pride Works who were also the ones to introduce a similar range of products under The Jekyll & Hyde Project. Sharing similar passion towards Japanese designs, culture and the design industry as a whole, KONCENT Malaysia aims to introduce more delightful products to Malaysian consumers and also to serve as a platform for all sorts of design-related activities.
There's even a cosy little cafe corner in the store that serves coffee, green tea and cakes while you slowly explore the range of design products or browse through their private collection of books. Sounds like a place that I can camp out at all day!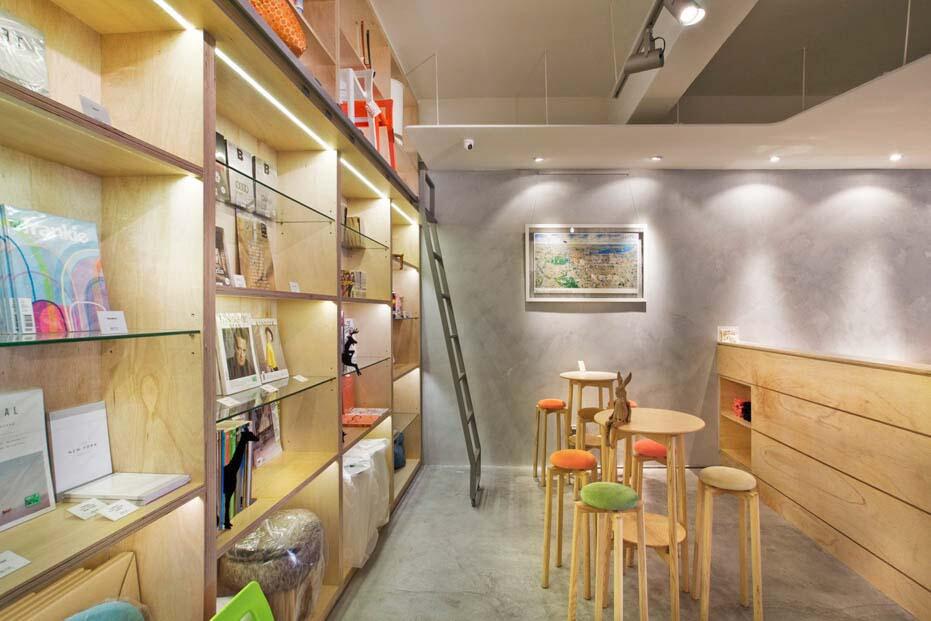 We've listed down some cool and innovative products of brands in store that you should check out >
+ d is a brand of interior decorating items collaboratively designed by h concept and product designers in Japan. The Japanese are good at integrating creativity and functionality into their products with the use of their cultural references. You'll be pleasantly surprised at the little details which goes into each individual item.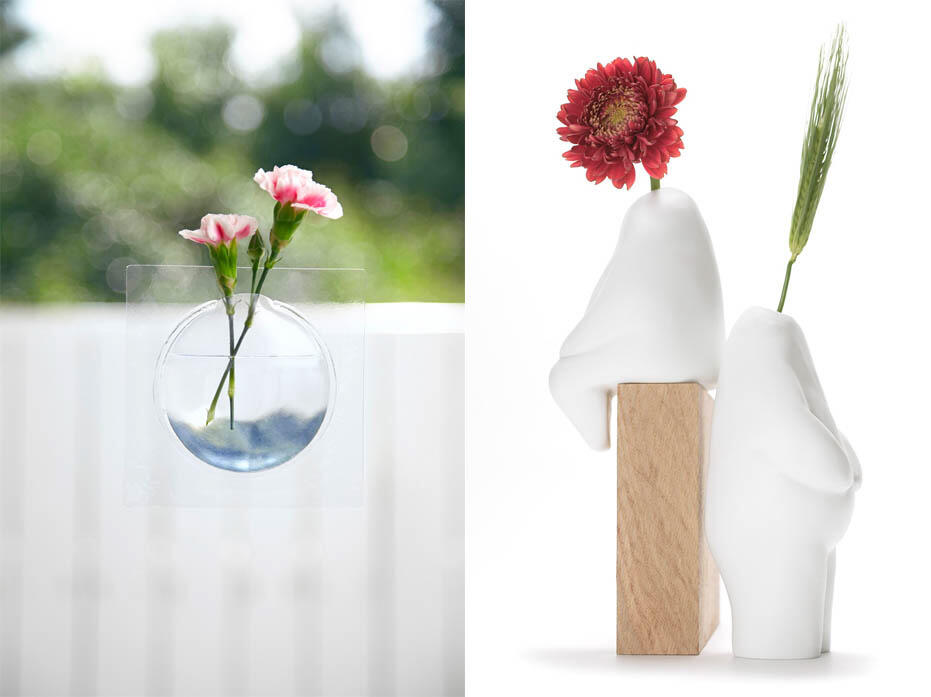 Kaki Floating Vase (RM 73.14) – This vase makes it look like a flower is in midair. It's made of soft material that can be repeatedly stuck to flat surfaces like glass, mirrors or tiles.
Flowerman (RM174.90) –  Turn a single flower into a soothing friend! He'll watch TV with you in the living room or see you off at the door. He can even take on a variety of expressions as his flower starts to droop over time, appearing to be lost in thought or dozing off. Place him wherever you like and he's sure to make your day a little brighter.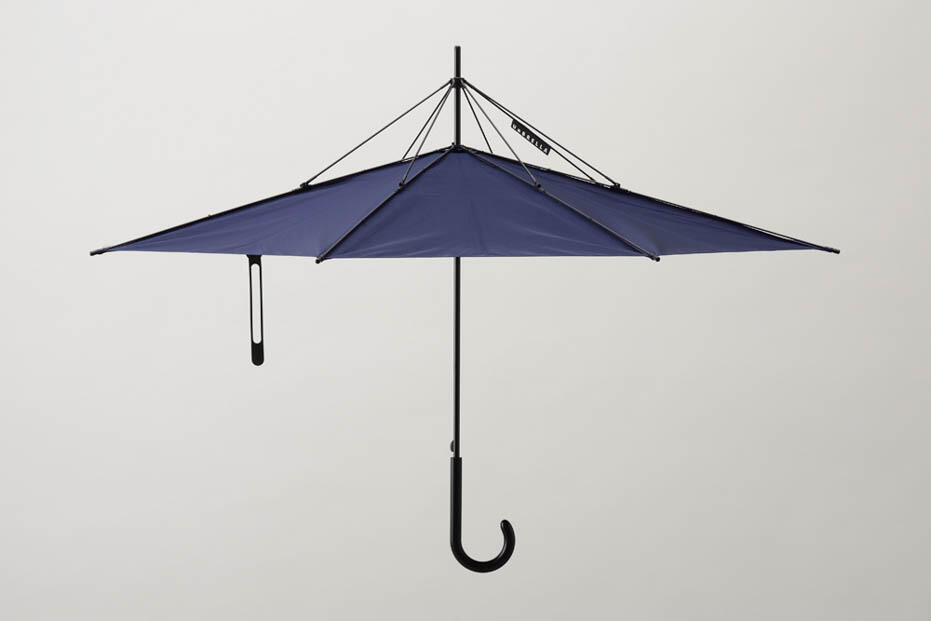 UnBrella (RM 408.10) – A revolutionary new umbrella that makes rainy days fun! It closes inside out with the wet surface inside, keeping it out of the way of those around you in crowded places. Its reverse design also helps keep you dry whenever you step out of a shop or your car. What's more, when you set it down, it can stand on its own without an umbrella stand!
This is the original version that is designed and made in Japan since 2013.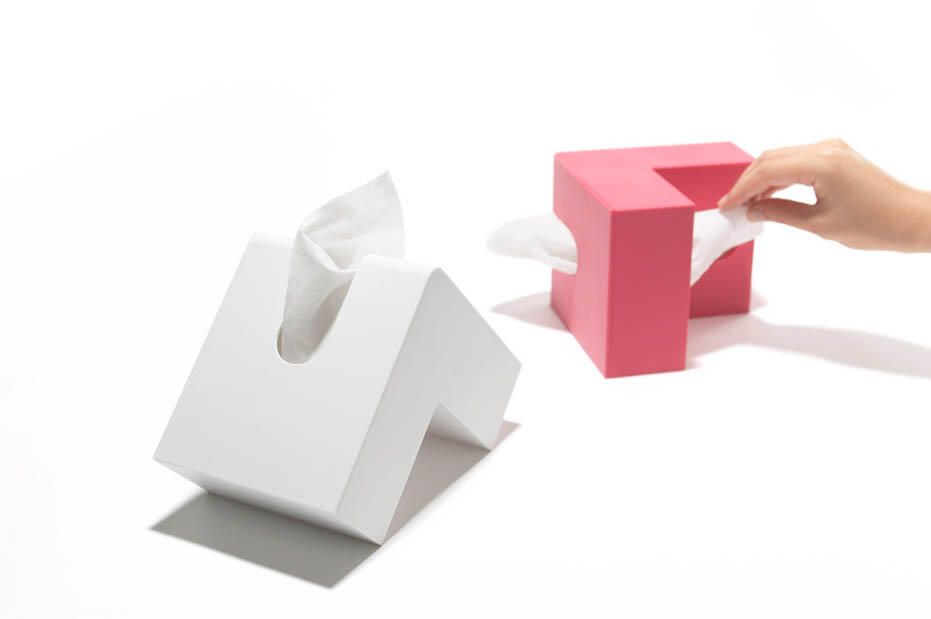 Folio Tissue Box (RM 72.08) – 'Folio' means to "fold in two". Tissue boxes tend to take up a lot of room, but folding them in half helps them use less space. Folio can be put into different positions at different angles.  Also the top and bottom have slots to pull out tissues from, which increases its versatility.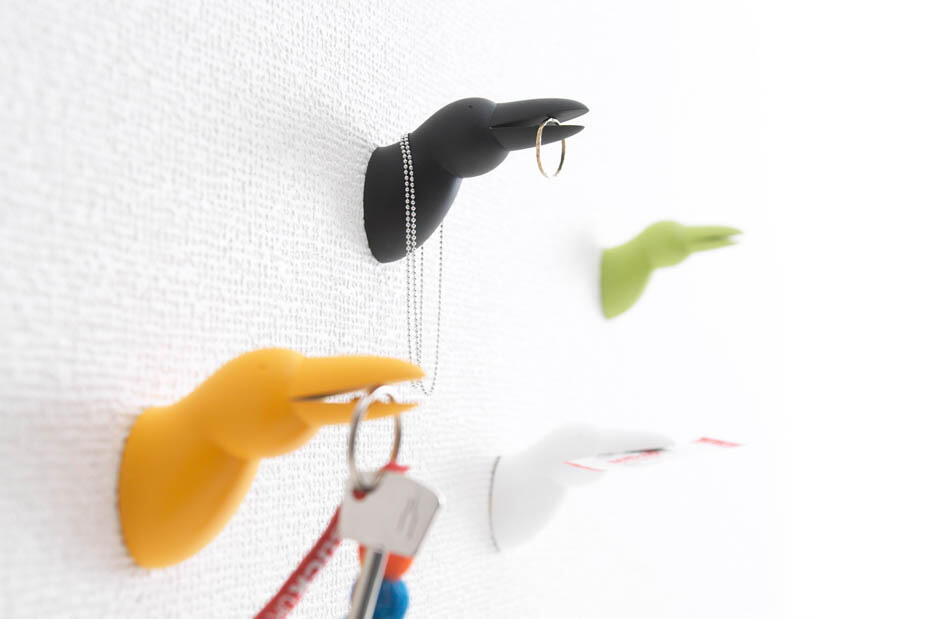 Bird Hook (RM 56.18) – You can use the Bird Hook for many different things around the house. Hang hats and accessories around his neck, or stick notes and cards in his mouth. Lends an air of fun and ingenuity to a space.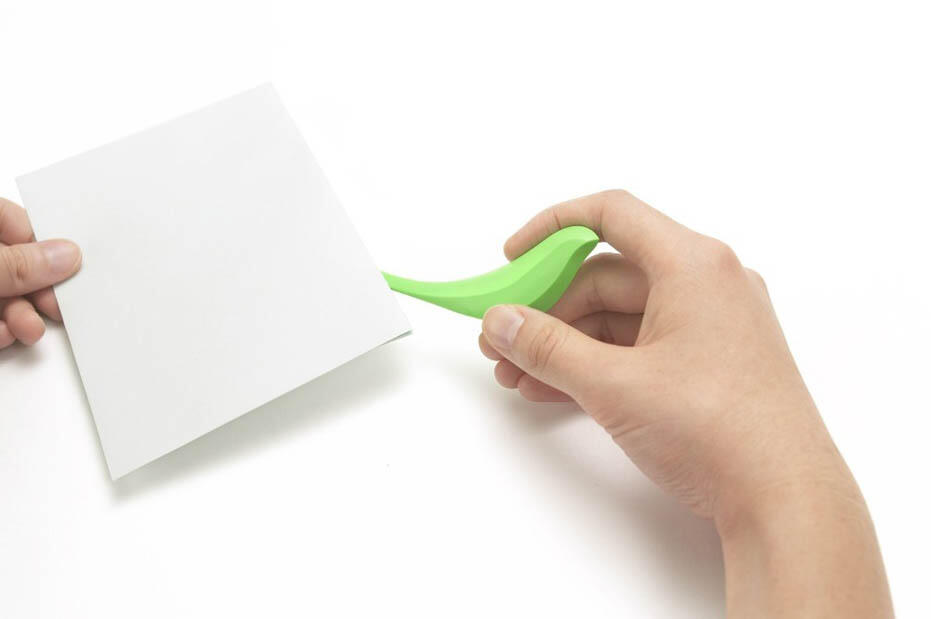 Birdie Paperknife (RM 24.38) – Let Birdie perch on your desk or shelf like a small bird on a branch. He'll help you open letters with his tail!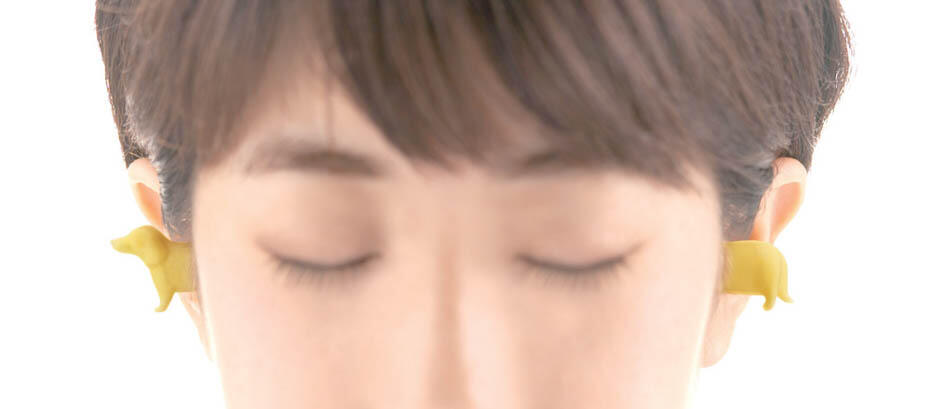 Mimi Pet Earplugs (RM 56.18) –  The ear accessory is in the shape of a dachshund with a looong body, and also functions as earplugs. Add a little humor when you want to concentrate at school or work. Comes with a package that makes storage and transportation simple.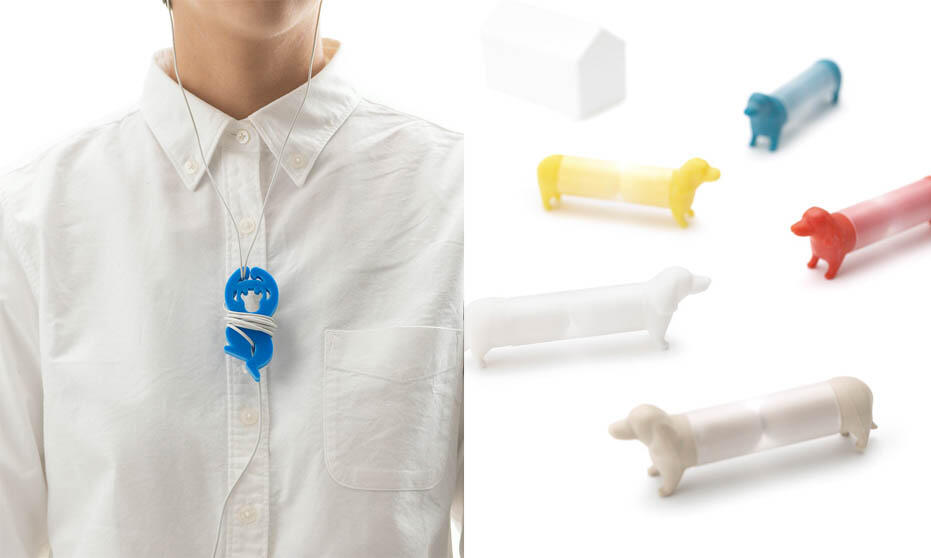 Monkey Cable Holder (RM 24.38) – These cable holders are in the shape of a monkey parent and child who hang from your cables. Have fun wrapping all kinds of cables around them.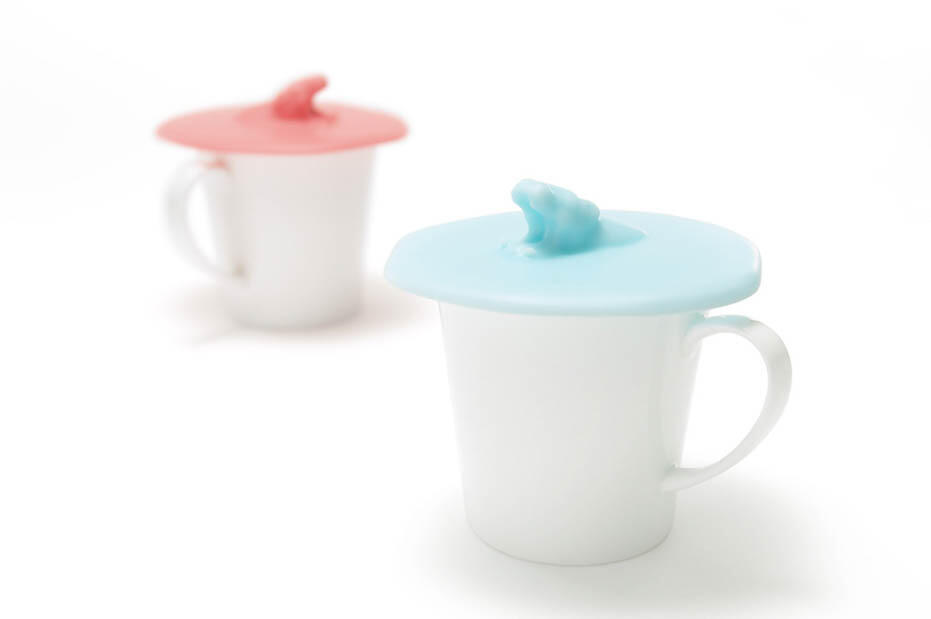 Kaba Mug Cover (RM 56.18) – This mug cover protects your drink from dust and other foreign objects while helping to keep drinks hot. The hippo's gaping mouth can be used to lift the cover easily, as a spoon rest, or as a handy way to hang the cover out to dry. Cherish your time with hippos, which are currently in danger of extinction.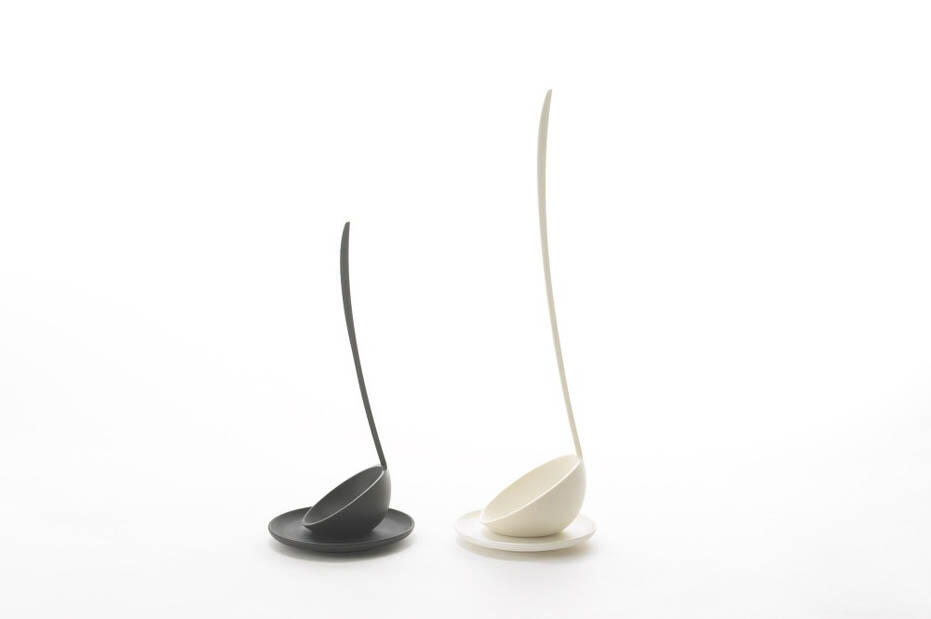 Tate Otama Soup Ladle (RM 47.70 – RM 58.30) – This "standing ladle" was designed to stand independently, taking in mind the density and weight of the materials used. Use your limited kitchen space more effectively with "Tate Otama". Comes in Standard and mini size.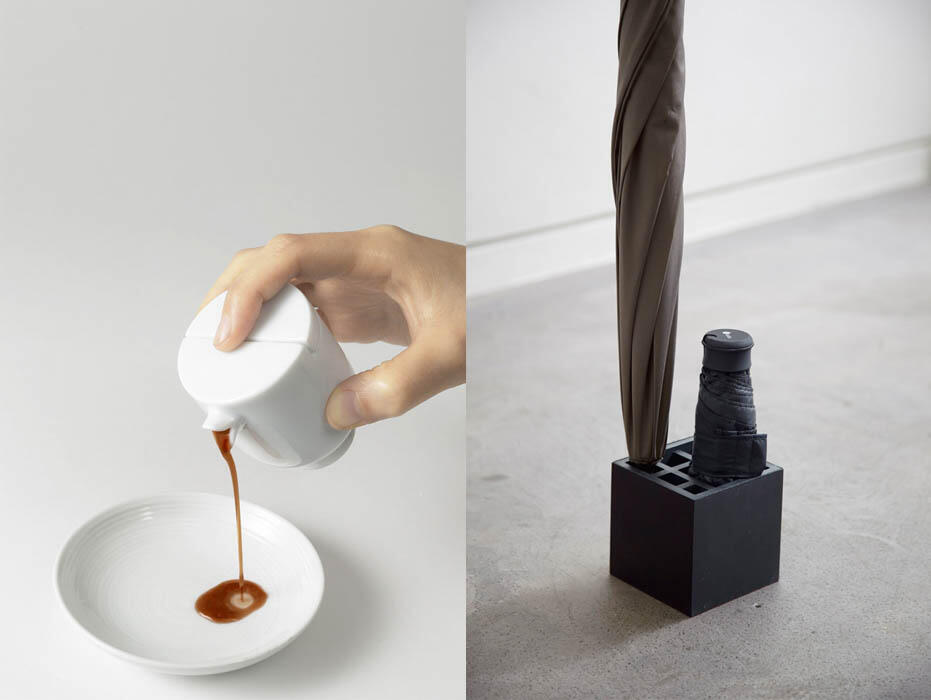 Talking Seasoning (RM 69.96 – RM 91.16) – The mouths of Talking containers are shaped in the form of the characters "yu" (for Shoyu or soy sauce), "shi" (for shio or salt), and "ko" (for koshou or pepper).
Splash Square Umbrella Stand (RM 227.90) – A compact cube umbrella stand which allows you to store your umbrellas using minimal amount of space, and it accommodates folding umbrellas as well. It can hold up to 9 standard-sized umbrellas or 6 including one folding umbrella. This classy umbrella stand can become a lovely object d'art that blends right into the interior design of your home.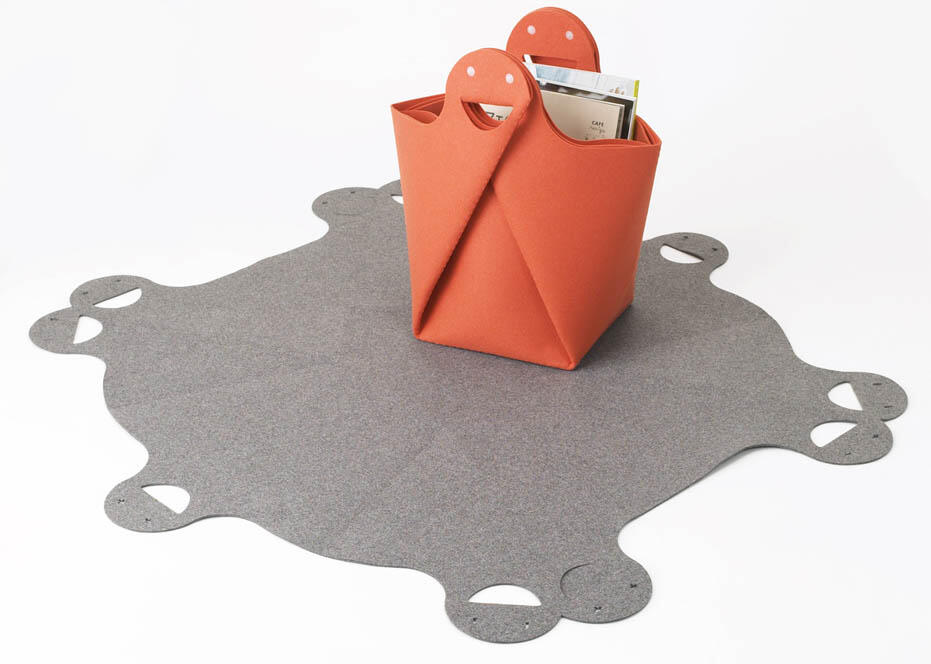 Akanbe Room Basket (RM 121.90) –  A basket made of felt with a cute happy face as a handle. You can use it as a room basket to store toys and magazines or fold it out to use as a play mat.The handle is made to look like a happy face and as you carry it around it looks like it is sticking out its tongue at you. It's way sturdier than it looks!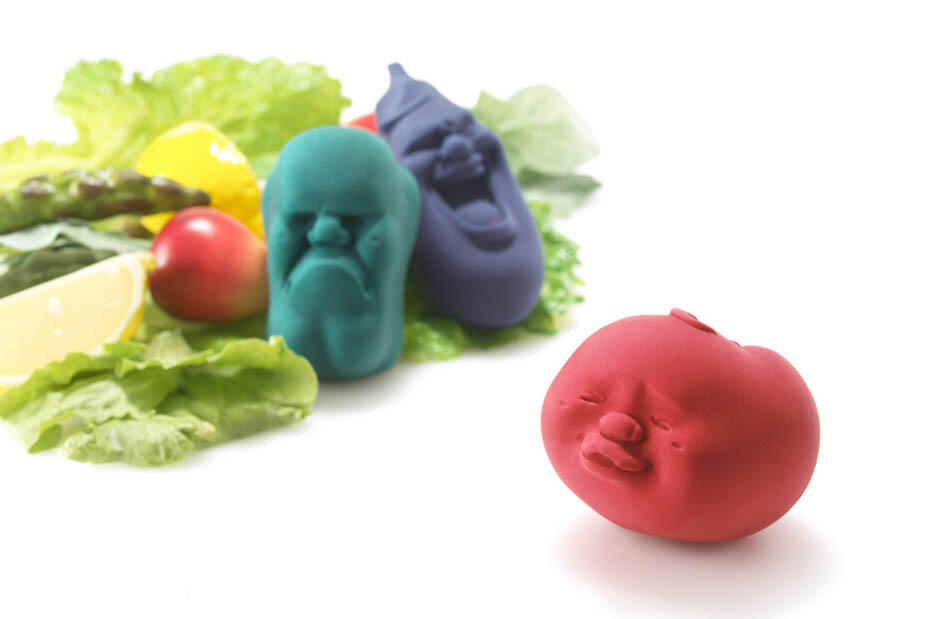 Caomaru Vege Stress Ball (RM 112.254) – Down on your luck? Feeling the walls close in? Cast your worries aside. The CAOMARU series has been helping people all over the world trade stress for sweet relief with an indescribably soothing signature sensation – just grab one, and you'll never want to let it go.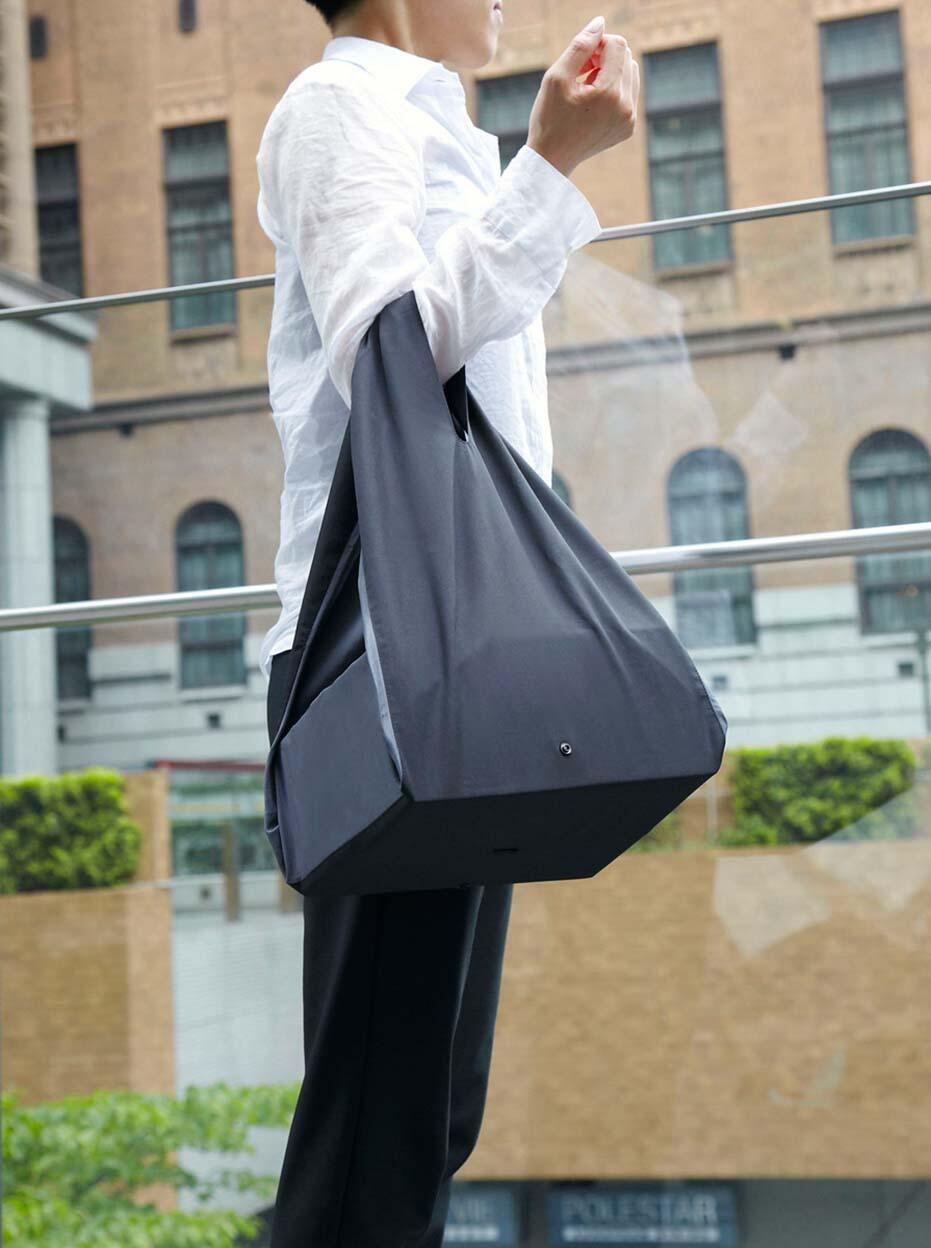 Furoshiki Bag (RM 68.90 – RM 137.80) – The Furoshiki is spacious enough to carry clothes or other bulky items, and comfortable to carry around as it slings over your shoulder. Very handy as a carry-on bag or as an extra fordable bag in your luggage. Comes in 3 sizes.
+ + + + + + +
paperable = paper + able (can be done). It is a collection of memos inspired by the will to share quality moments and memories through "paper communication".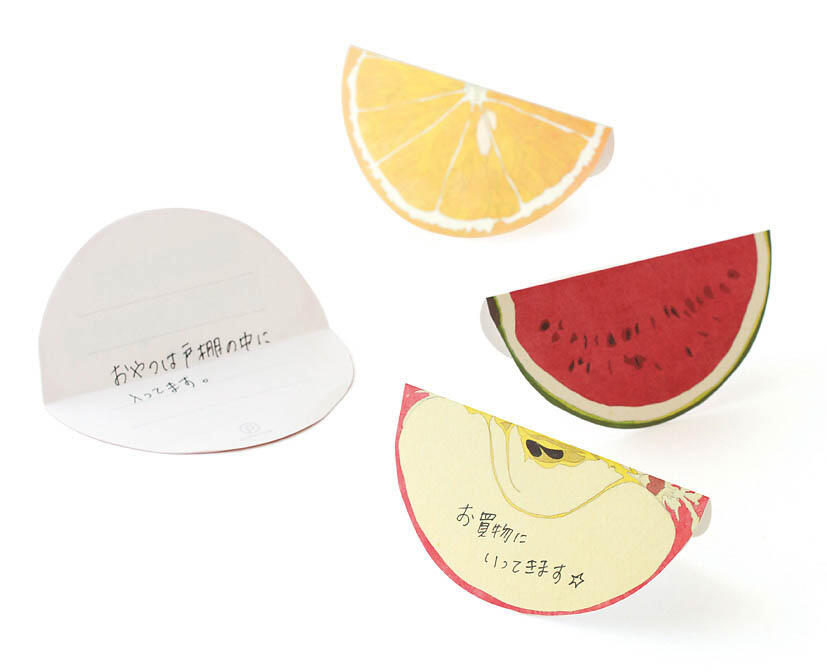 Fruits Block (RM 27.56) – A cute memo in the form of a half sliced fruit. Fold it into half to turn it into a cut fruit.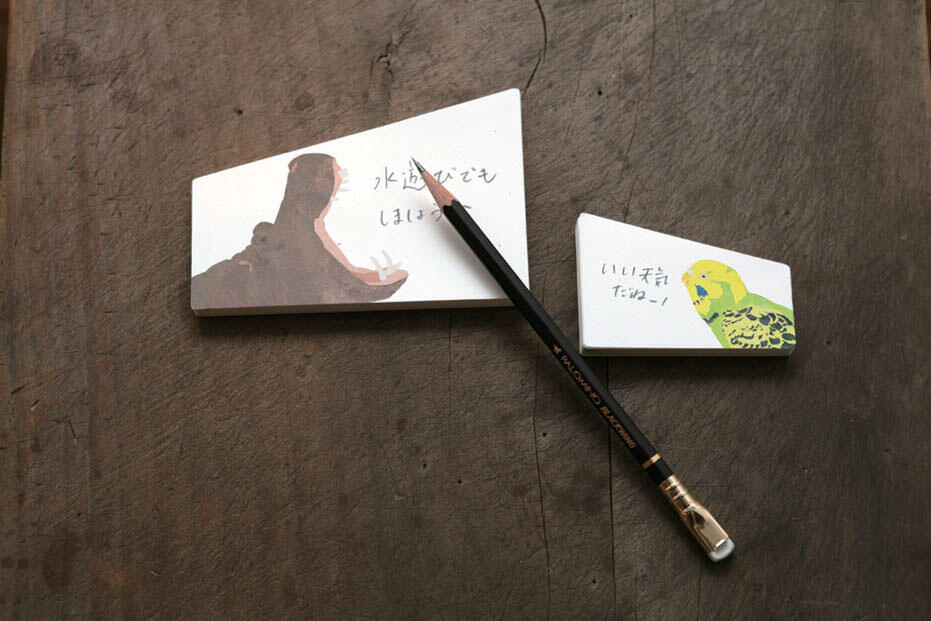 Animal Voice Memo (RM 24.38 – RM 27.56) – There are many kinds of ways and voices to express yourself. Could it be the chirping of a parakeet or the roaring of a hippo?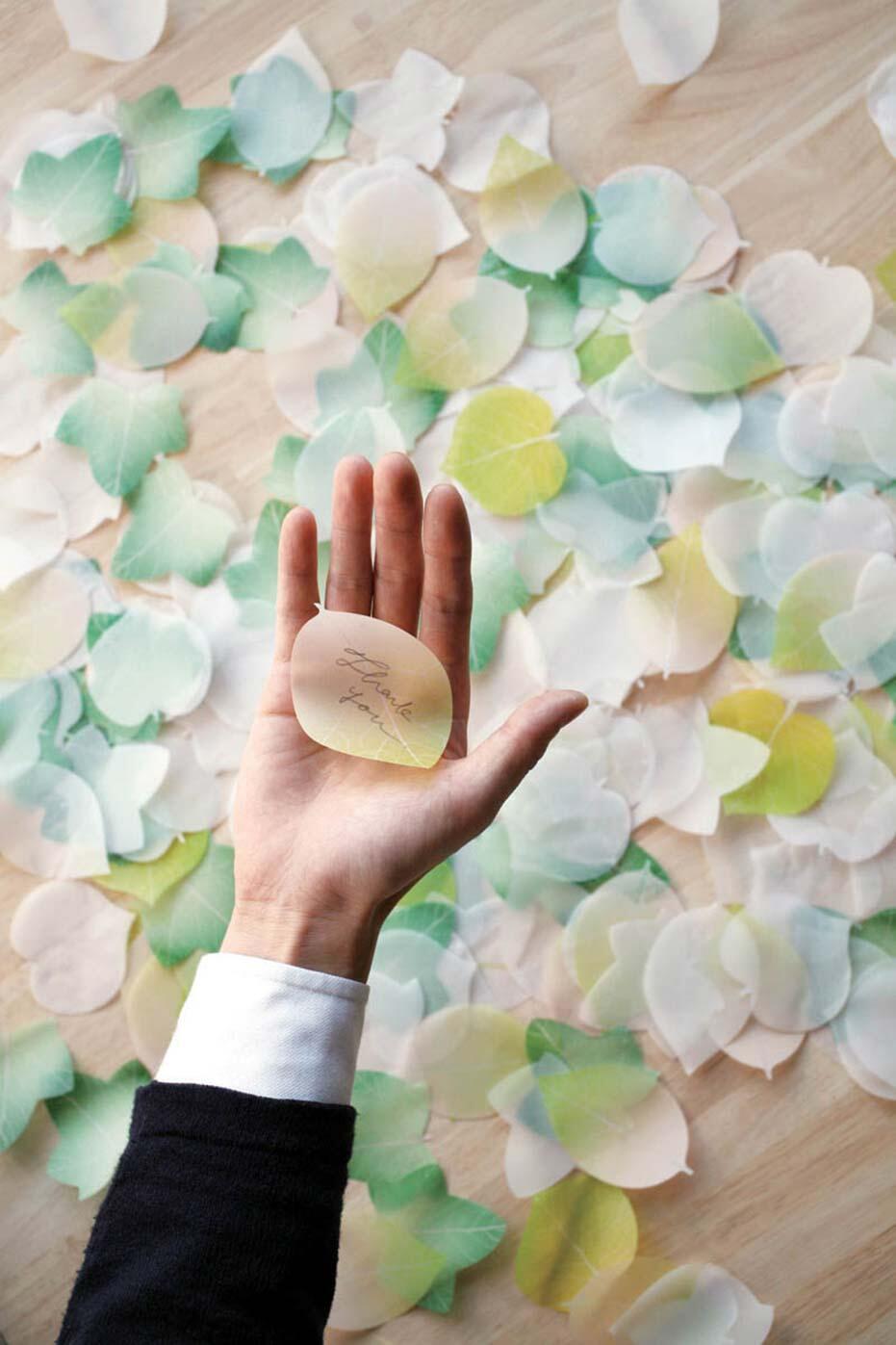 Leaf Memo (RM 27.56) – Fluttering like a real translucent leaf dancing in the wind, write your thoughts on a leaf memo and let it wrap up those words as it gently curls up in the warmth of your palm.
+ + + + + + +
aozora translates to "blue sky" in Japanese. It is an element that is irreplaceable in our planet. Their goal is to design convenient products that make our every day lives fun, bright and full of good spirits. Through environmentally safe designs, aozora aims to contribute to society by delivering products that nurture the feeling of happiness and being one with nature.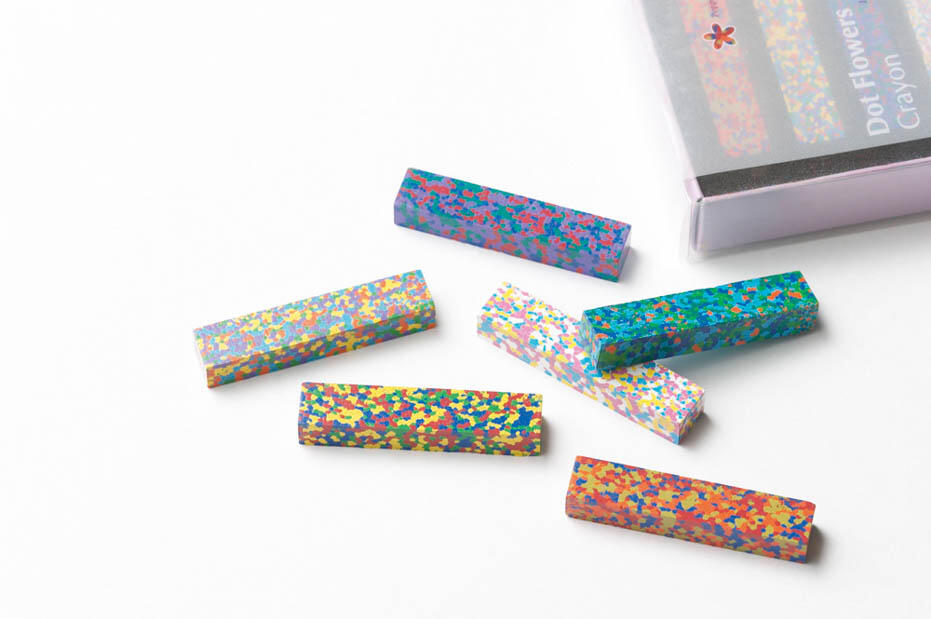 Dot Flowers Crayon (RM 74.20) – Crayons that radiate the beauty of a colorful flower garden. Previously thought unlikely, aozora has created a beautiful crayon mosaic made of various shades of rich floral colors. Example of how you can use them *here*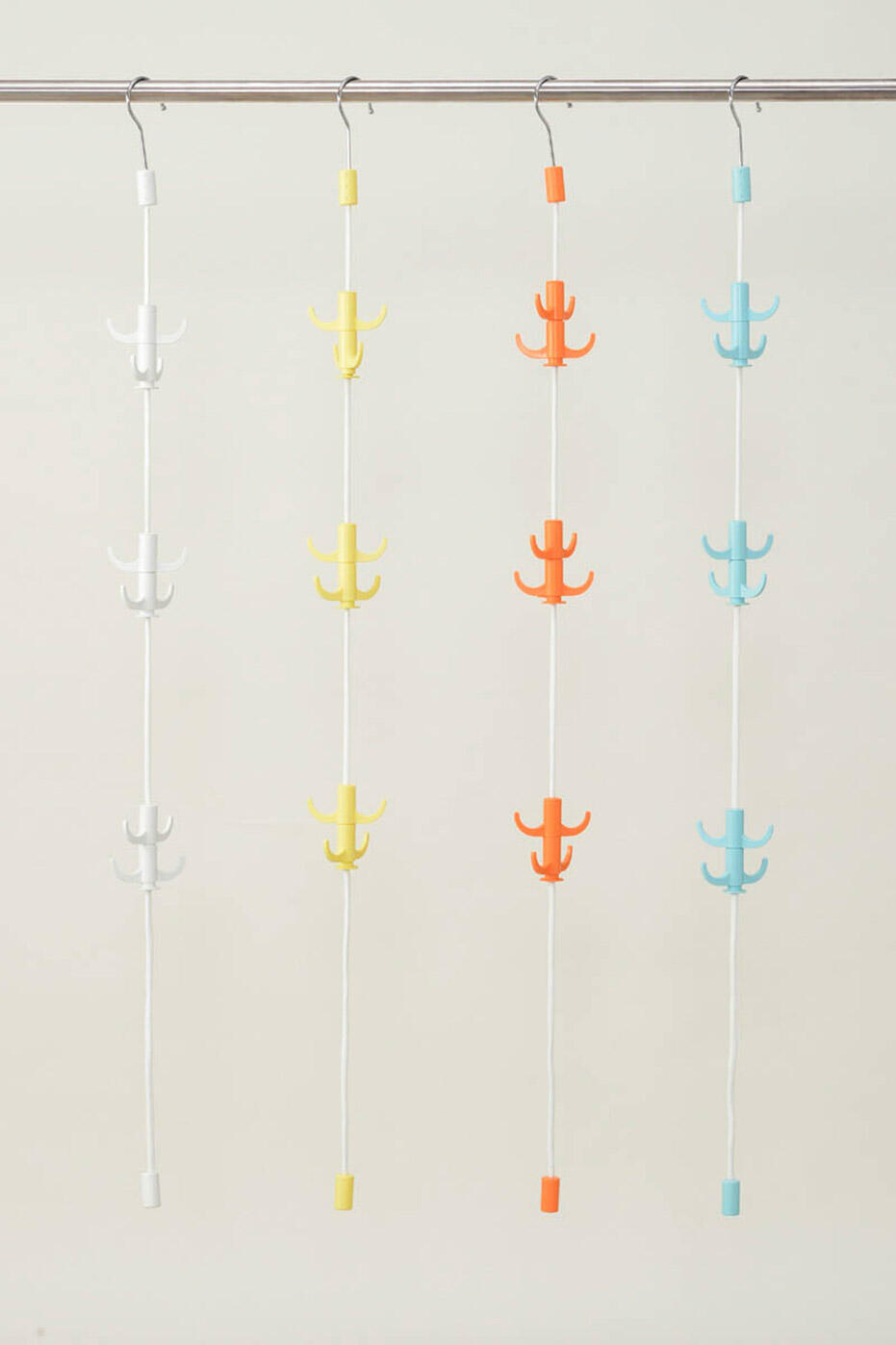 Tree Hook (RM 86.92) – A fun and efficient way to hang bags and such! Hang Tree Hook to the poles of a closet and it will become a hanger that can hold 12 things that are usually hard to store or takes up too much space. Hanging scarves and bags would usually occupy a lot of closet space from the hanger but Tree Hook utilizes vertical space. It is also easy to look for stored items at first sight. Comes in 4 different colours to match your interior.
+ + + + + + +
Soil is a range of products made from diatomeceous earth (a naturally occurring, soft, siliceous sedimentary rock that is easily crumbled into a fine white to off-white powder) using plastering techniques, which allow us to benefit from the natural breathing material that excels at moisture retention and absorption.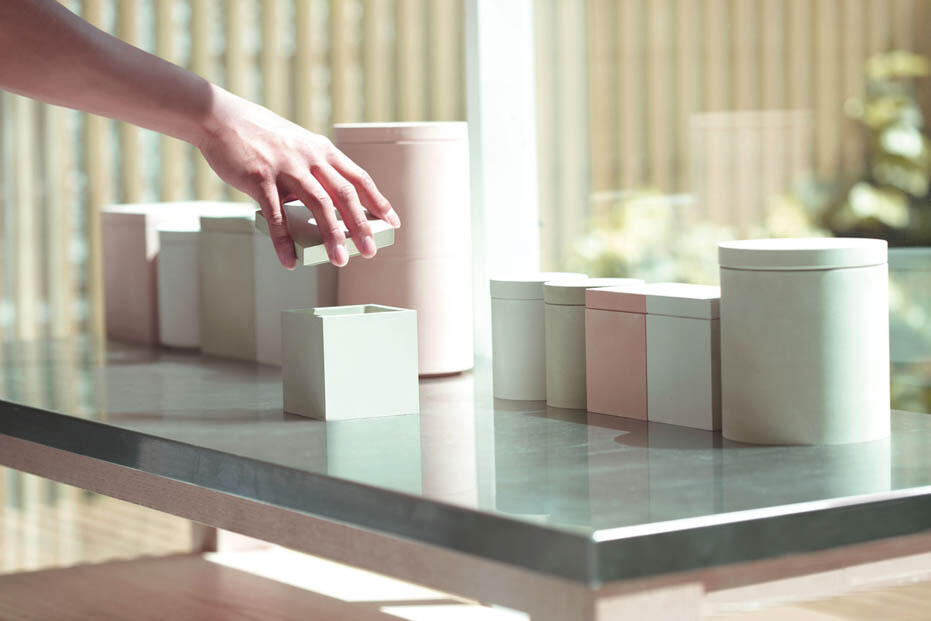 Square Food Container (RM 217.30) –  Suitable for storage of dried food and seasonings such as sugar, salt etc. Unused garlic and ginger can last longer when stored in this humidity controlled container. The texture of the material creates a fresh atmosphere in the kitchen.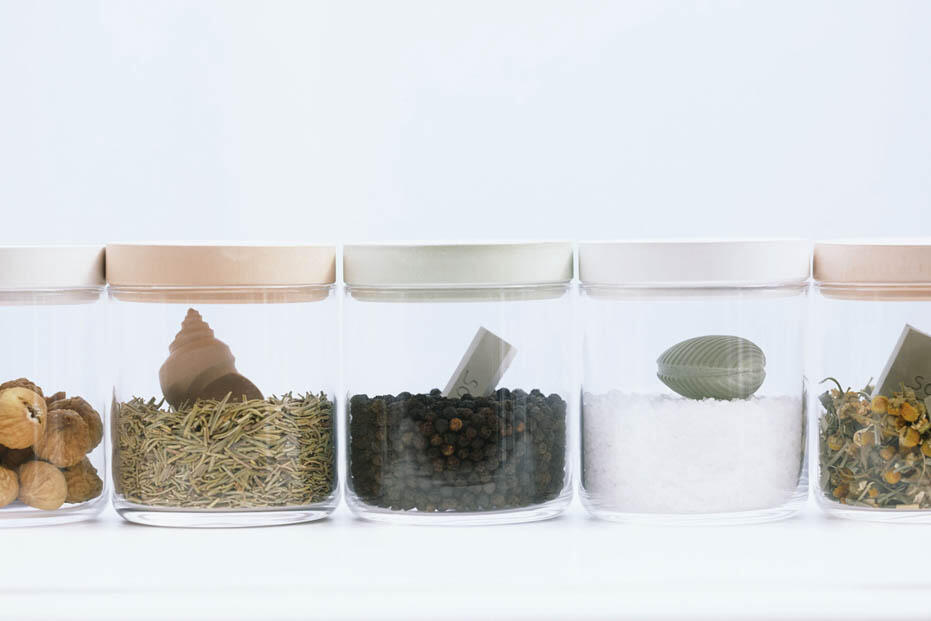 Drying Blocks (RM 50.88 – RM 67.84) – Humidity control blocks. Place it in a seasoning container such as salt to prevent it from hardening. Available in a few varieties.
+ + + + + + +
Takumi is a  traditional wood craft company, practicing the concept of "Nature & Craftmanship" and the art of making by hand, to ensure the quality of wooden products is fully materialized.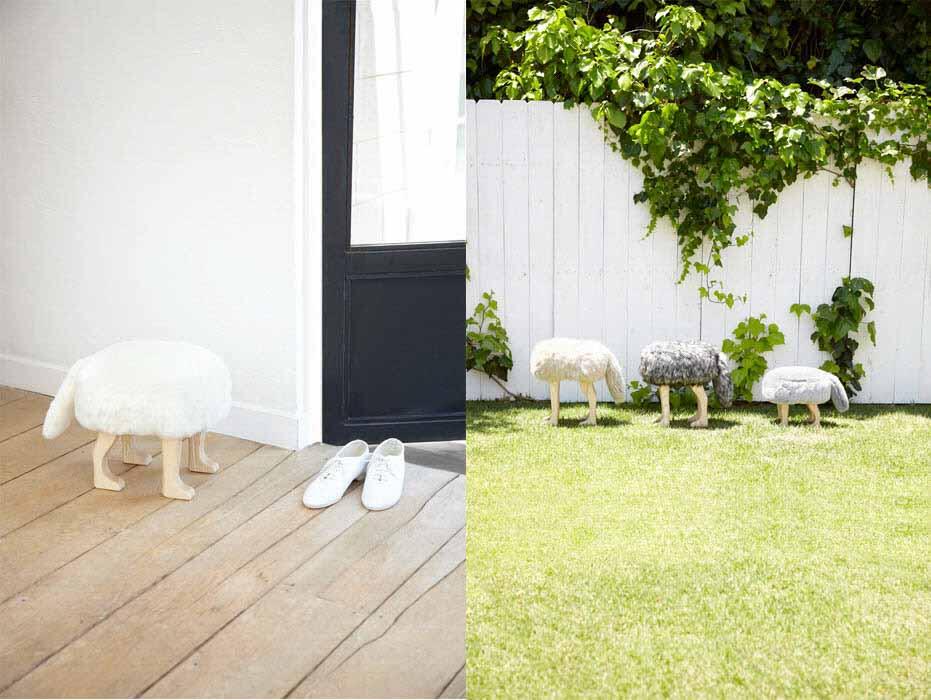 Animal Stool (RM 1,537 – RM 2,067) – The wooden legs of the Animal Stools are finished carefully one by one with a furry cushion seat and tail that adds a unique accent to an interior space. It is ideal for sitting while you take off your shoes by the front door, as an ottoman near the sofa, or as a pet stool for children.
+ + + + + + +
Every month, KONCENT showcases highlights of new items in-store. Below are their featured items for the month of July >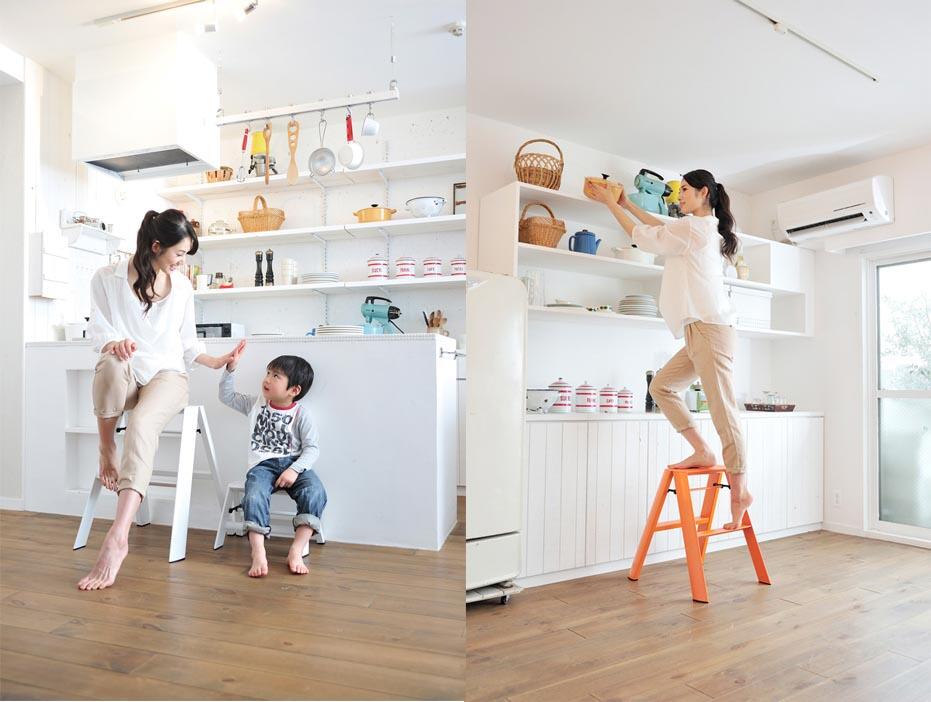 Lucano Step Stool (25th June – 31st July)
Winner of Japan's Good Design Award and the Red Dot "Best of the Best" award, Lucano transforms an ordinary household tool into a slim and graceful work of art that you'll never have to hide away. Crafted from a blend of aluminium and ABS for exceptionally light weight, these beautiful step stools can even stand on their own when closed.
The step stools are only available for pre-orders in-store so head on over to their shop to check it out before it's too late!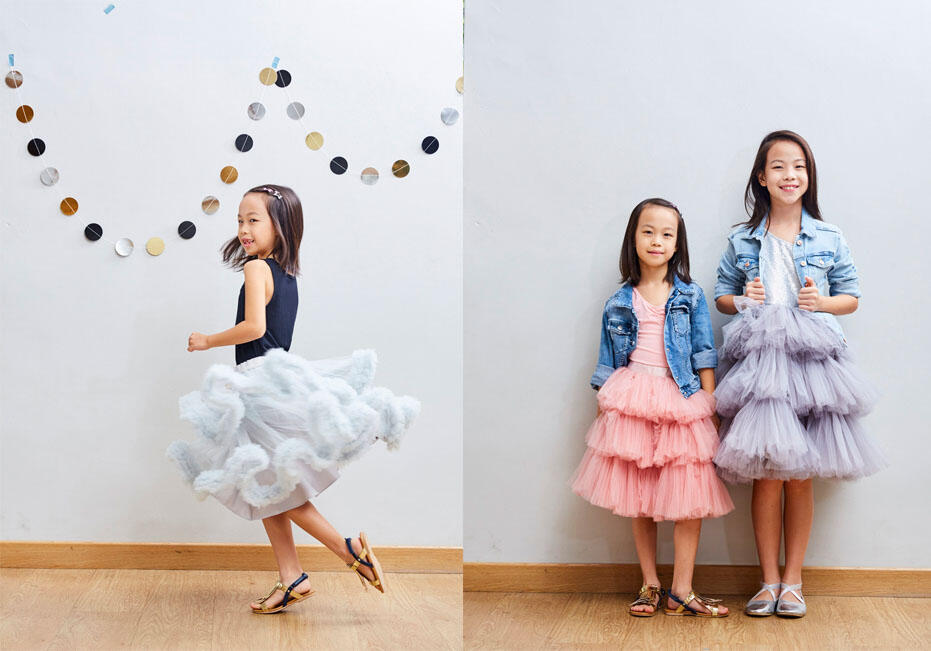 Ling & Dong Tutu Collection  (15th July – 14th August)
The Ling & Dong Tutu collection is all about celebrating the joys of childhood. With luxurious layers of soft tulle, they recreate magic for each child that wears them. Play dress up in gorgeous shades of midnight blue and lilac, or natural, light grey and pink. Be glamorous with a sparkly top, or go completely casual with a singlet, and your child will be the most stylish on the block. They're designed for maximum comfort, fully lined in soft cotton, with adjustable waistbands.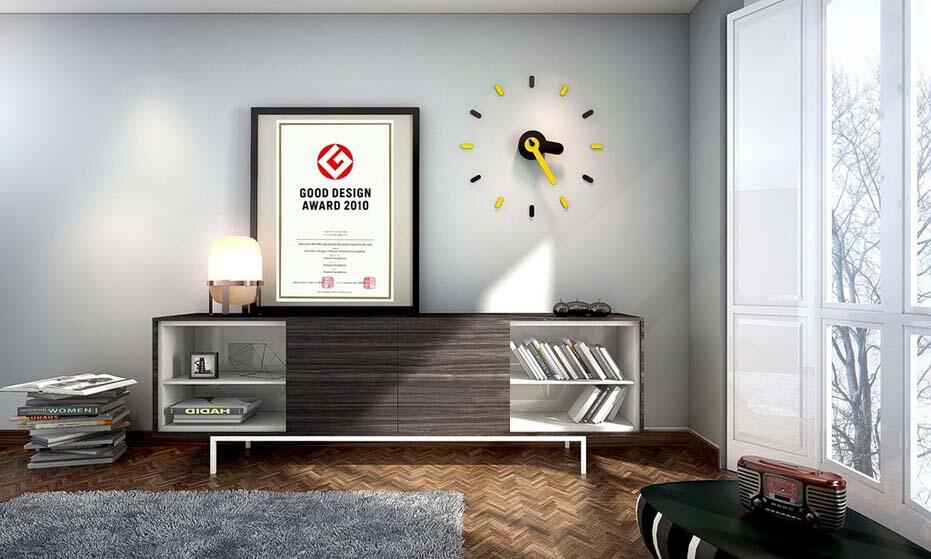 On-Time Wall Clock (1st July – 31st July)
The On-Time Wall Clock concept was designed as an easy-to-install clock with no drilling, hammering or screwing required into the wall. Featuring vibrant colors to make your space comfortable and lively at the same time, it was chosen for its Excellence in Design Award 2010 & Good Design Award 2010.
+ + + + + + +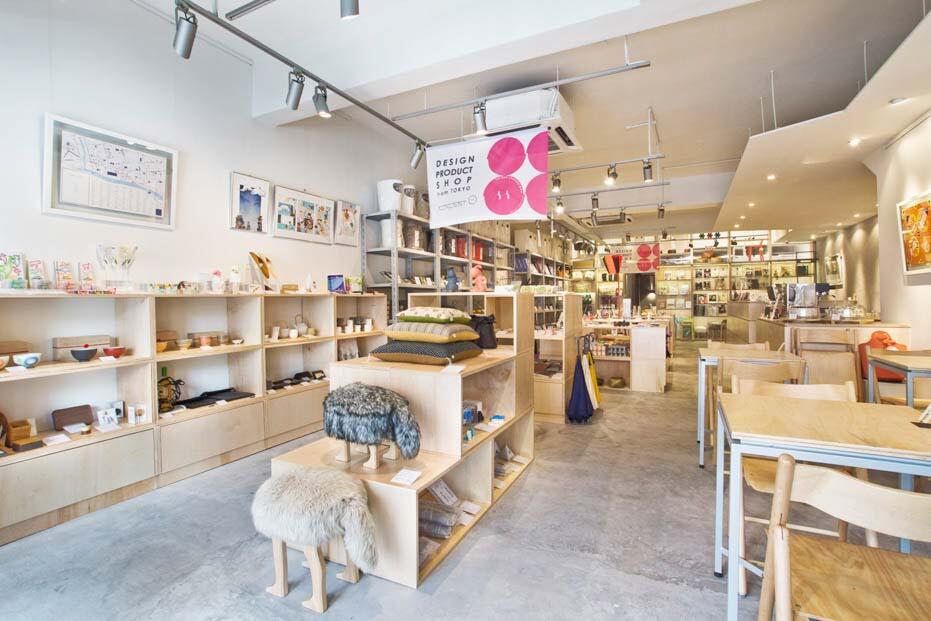 KONCENT Malaysia
Website: www.koncent.com.my
Facebook: www.facebook.com/koncentmy
Instagram: @koncentmy 
30-1, Jalan PJU 1/3D,
Sunwaymas Commercial Centre,
47301 Petaling Jaya,
Selangor, Malaysia.
Tel: +603-7886 9340
Business Hours:
11am – 9pm (Tues to Fri)
11am – 7pm (Sat to Sun)
*closed on Mondays unless stated otherwise.