*Written by Rachel*
It's me again! I'm back after a month of self-discovery and catching up with some ME time!
Rewind back to my last week as an intern at KBF [Joyce: Rachel has just joined us as a full-time writer for four months], the team was invited for a sneak peek of  Marini Ramlan a.k.a. Nini Marini's exhibition titled "Reflections of a Peacock Butterfly".
Upon seeing the invitation, I told my mom about it as she's an art enthusiast. My mom was an art major so she loved exposing my sister and I to anything artsy fartsy back when we were kids. Once, she signed us up for a colouring competition where all the other kids had really canggih tools that included all the colour pencil shades you could ever imagine AND a foldable art table (so kiasu right). My sister and I only went with a box of Luna colour pencils each. While all the other kids were frantically filling up their masterpieces to the brim with colours, the hidden artist in me happily left the backdrop blank.
Guess what? I won a prize for my masterpiece! *throws confetti*
See, sometimes it's good being different.
Nini's art, is a beautiful example of being different with grace.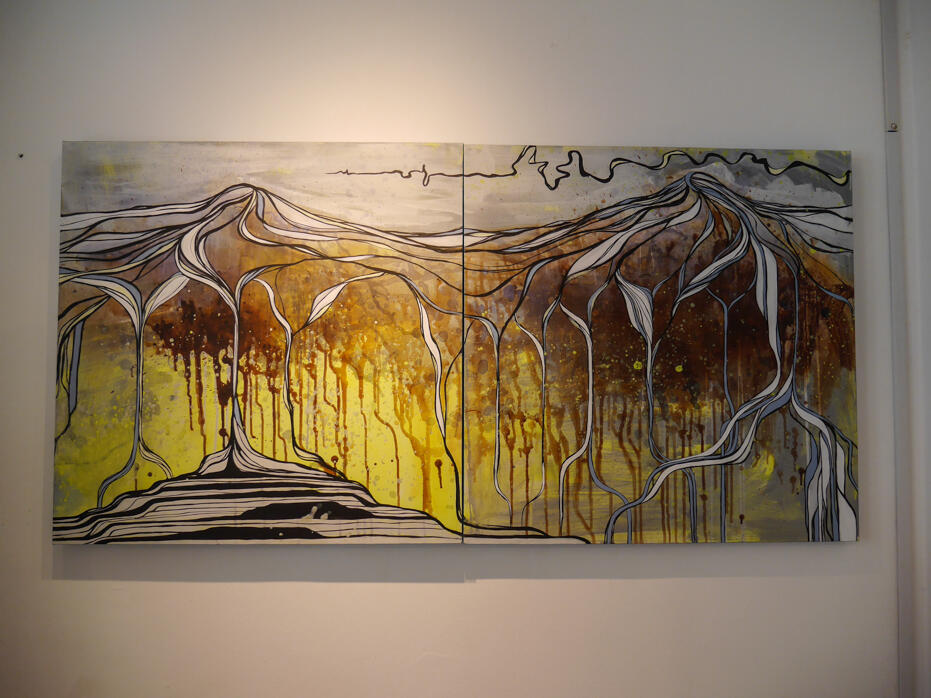 Iceland Part 2 – Weaving Iceland, 2015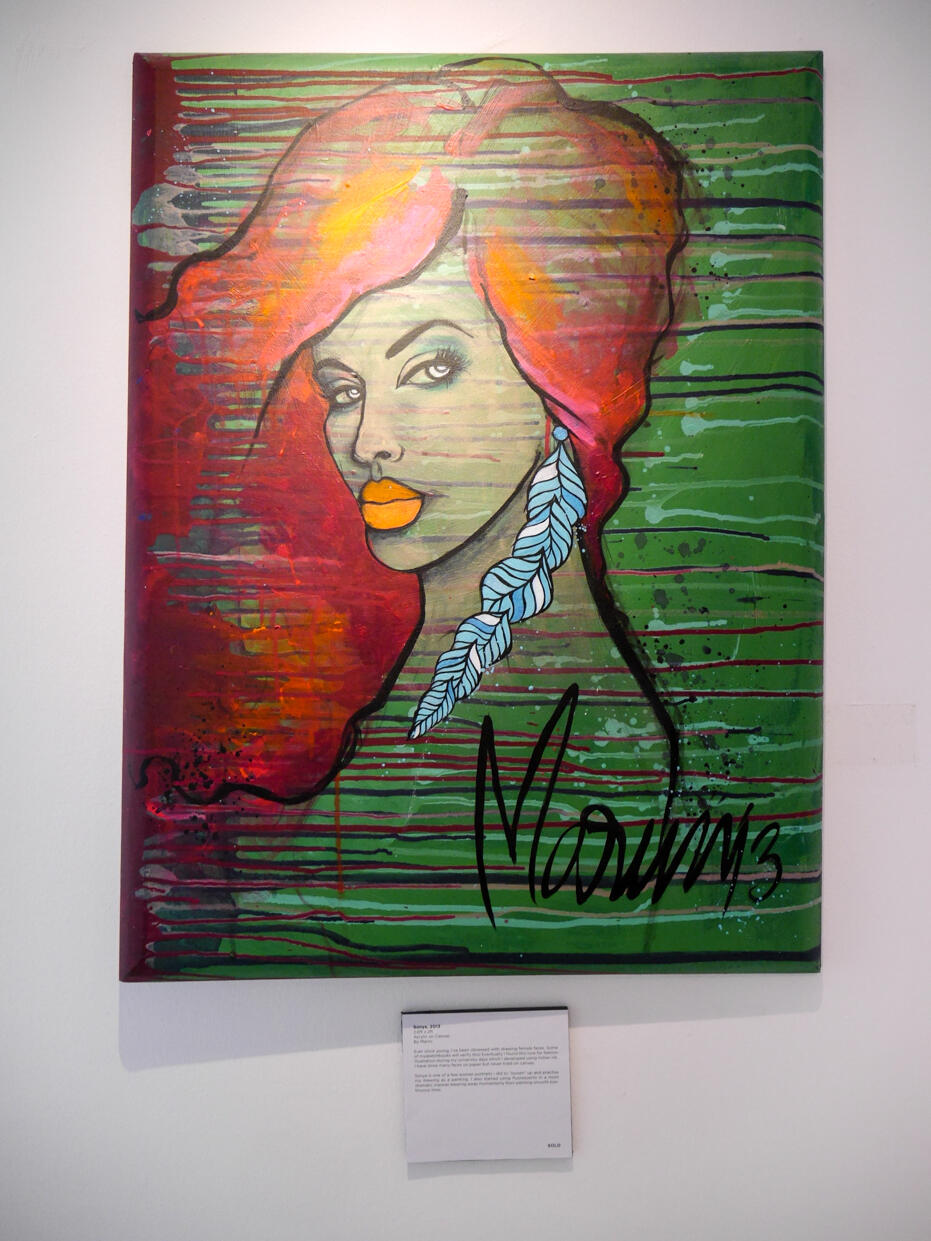 Sonya, 2013
Nini has been obsessed with drawing female faces ever since she was young. Sonya was one of the few women portraits that she created to "loosen up" and practice her drawing as painting.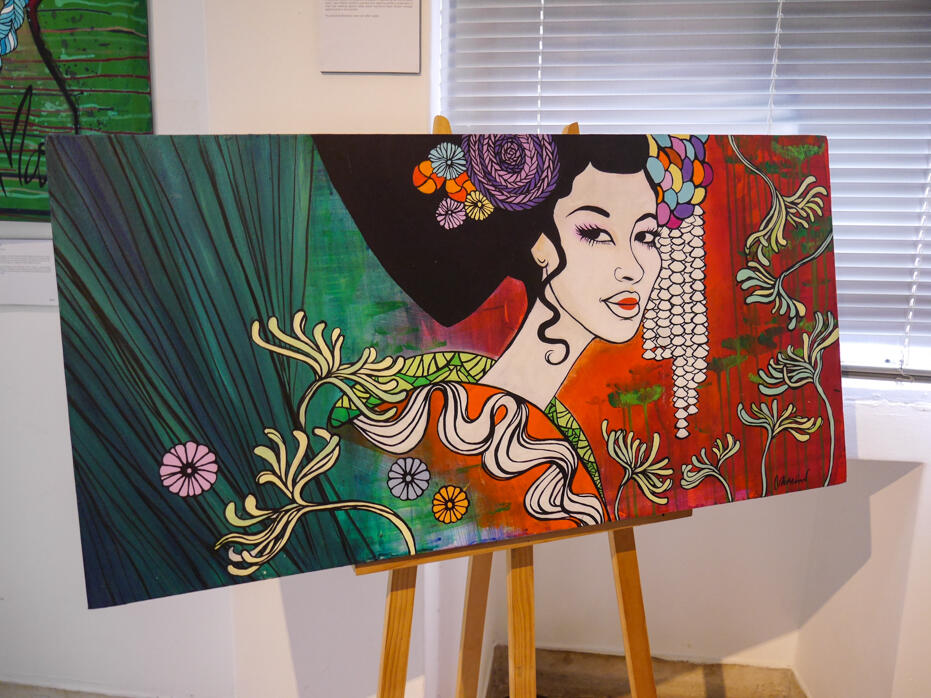 Kyoto Girl, 2014
This piece was inspired from her trip to Kyoto where she observed perfectly-painted Maikos wearing the intricate hair ornaments strutting against deep green bamboo trees.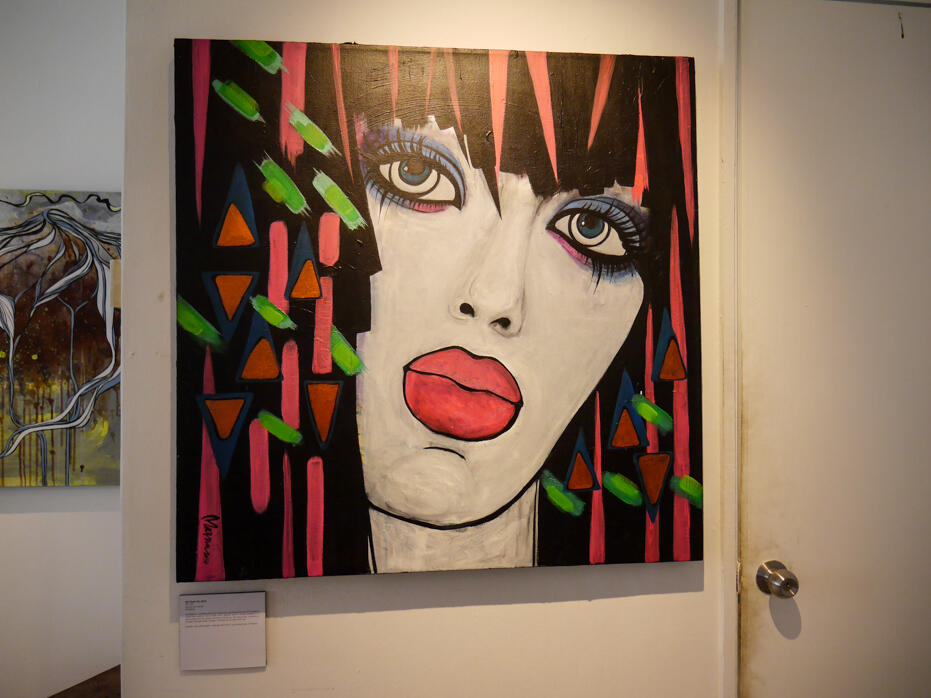 Girl from 54, 2014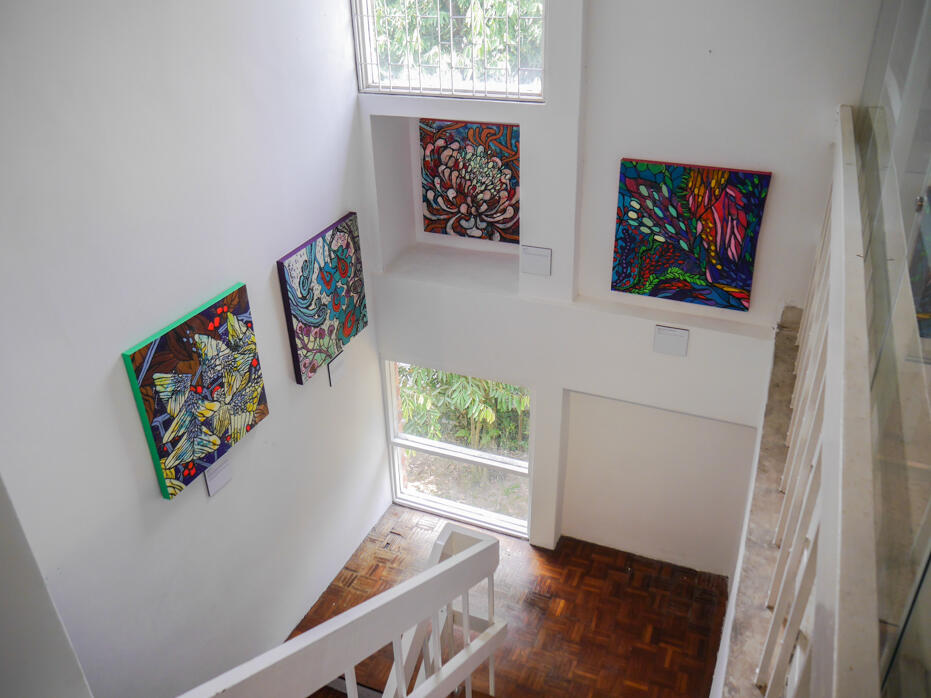 There were three floors to her art exhibition. The first floor showcased her art work and paintings.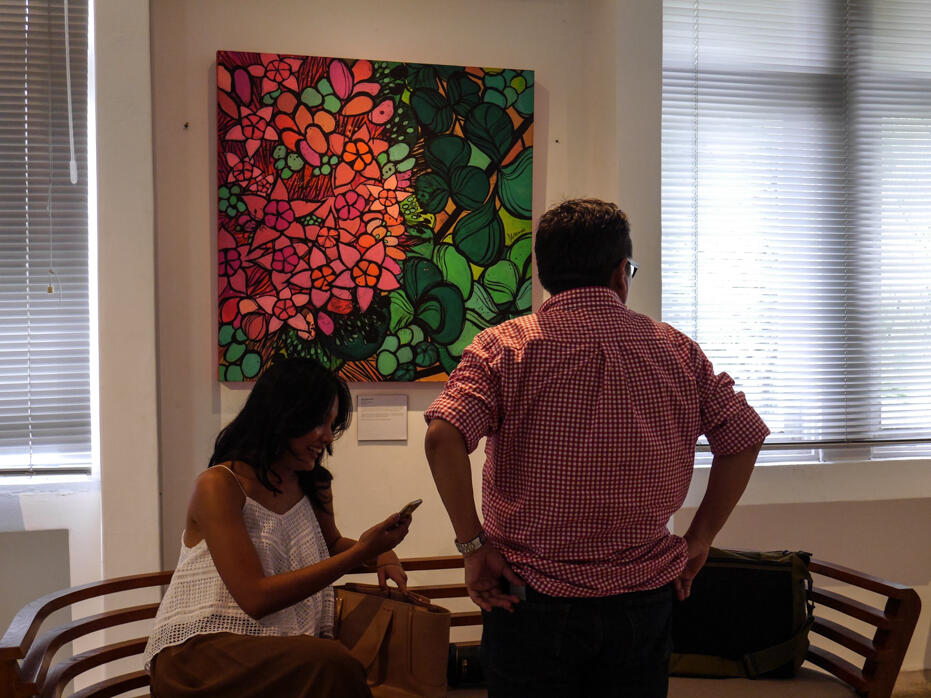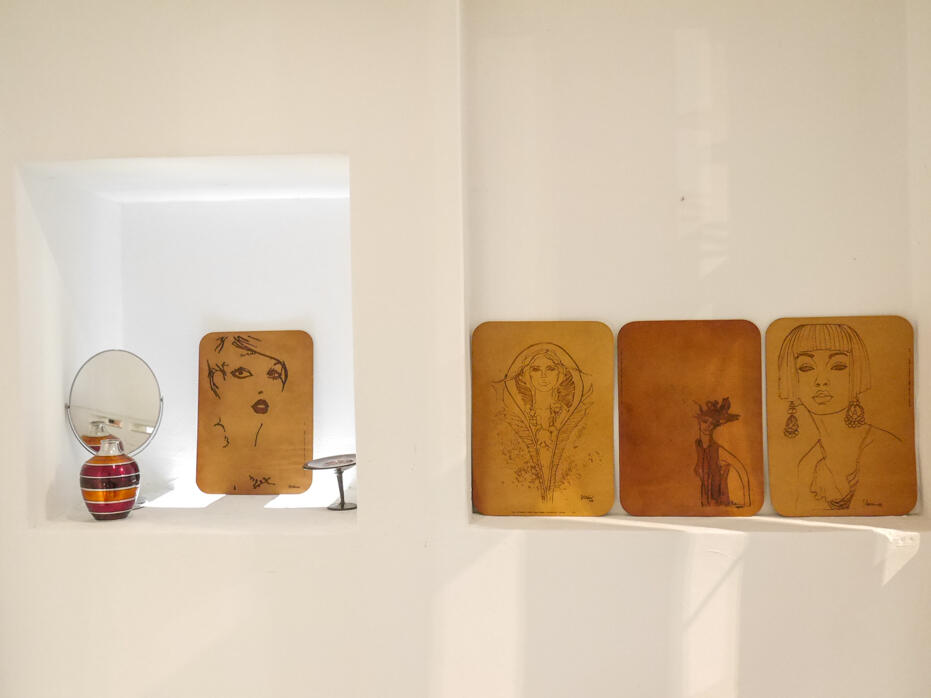 On the second floor, she showcased her creative collaborations with four prominent Malaysian designers; Alia Bastamam, Syaiful Baharim, Adila Long, and Faizal Hamid.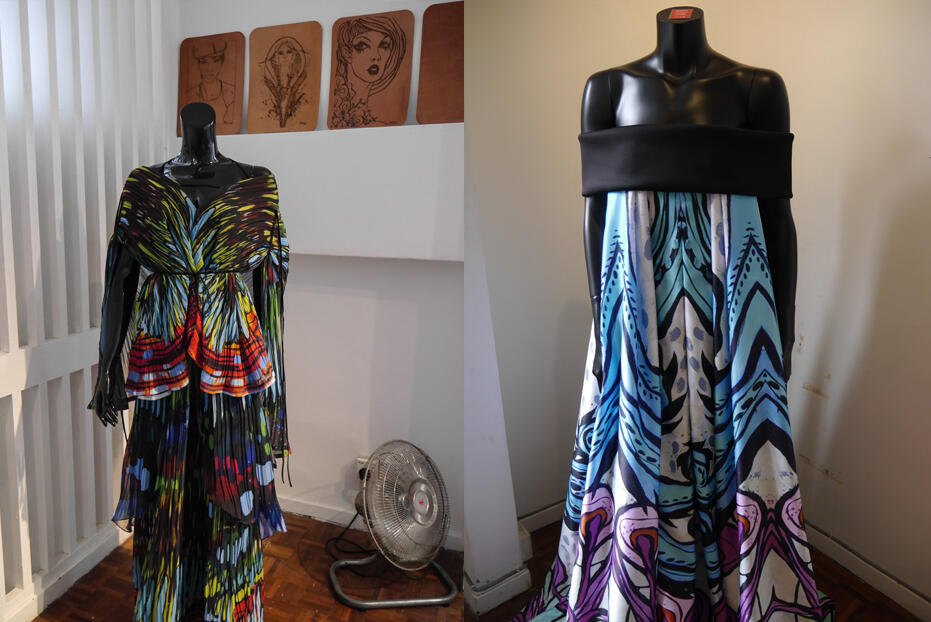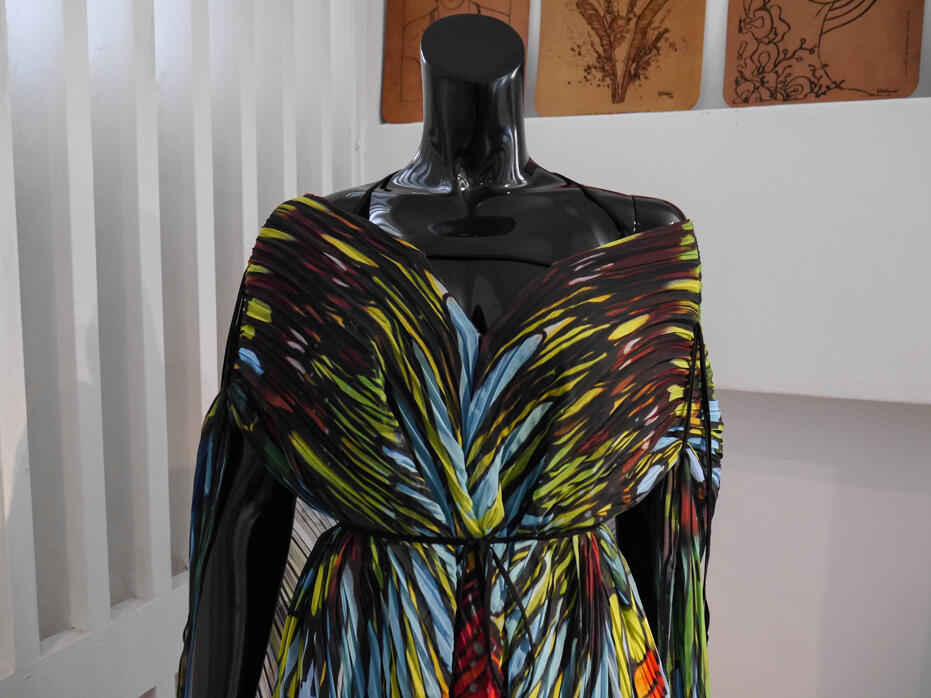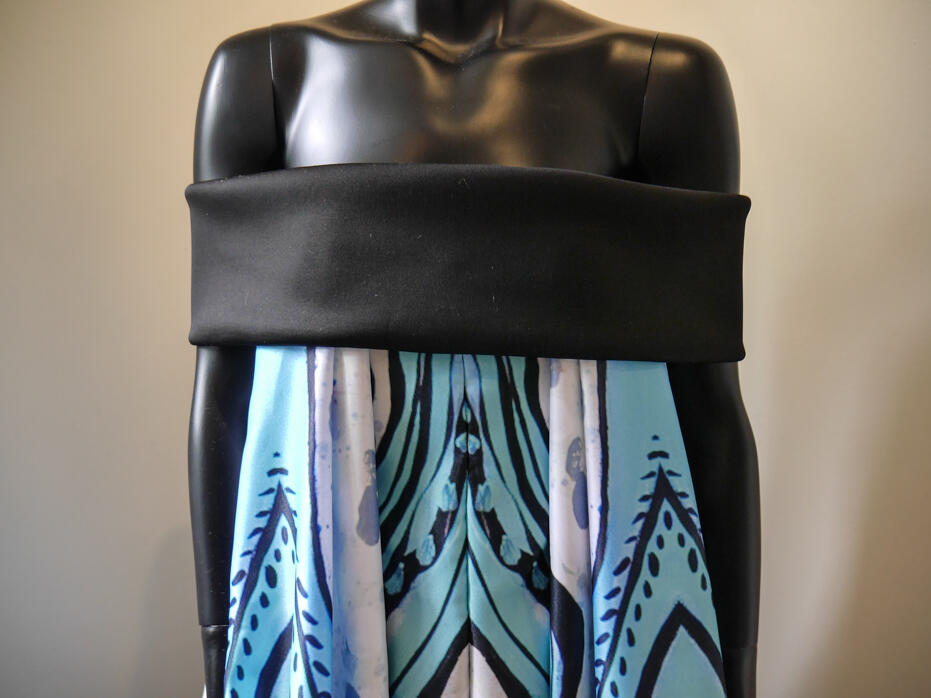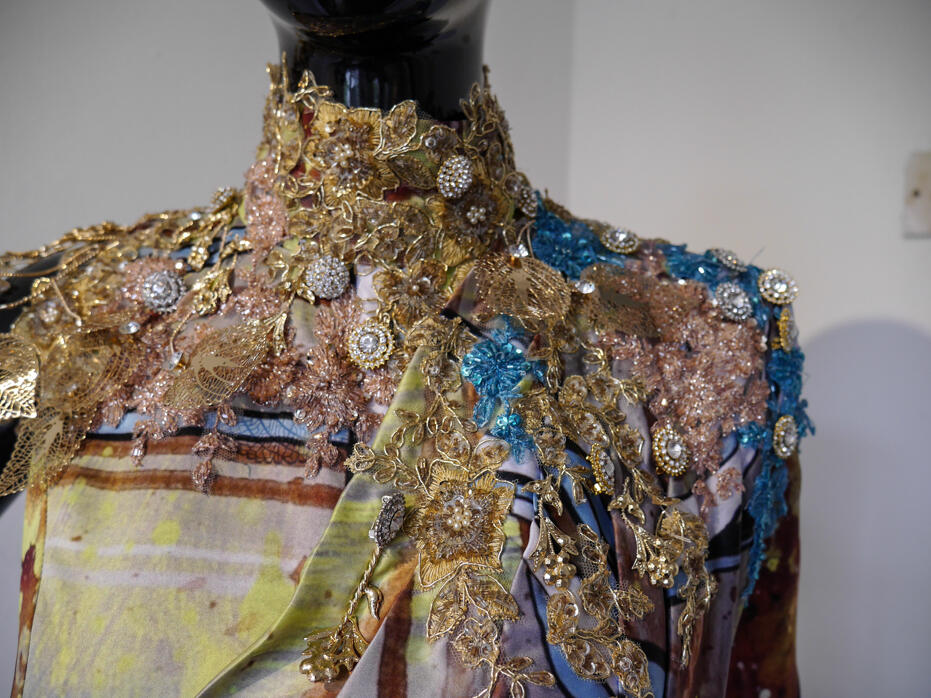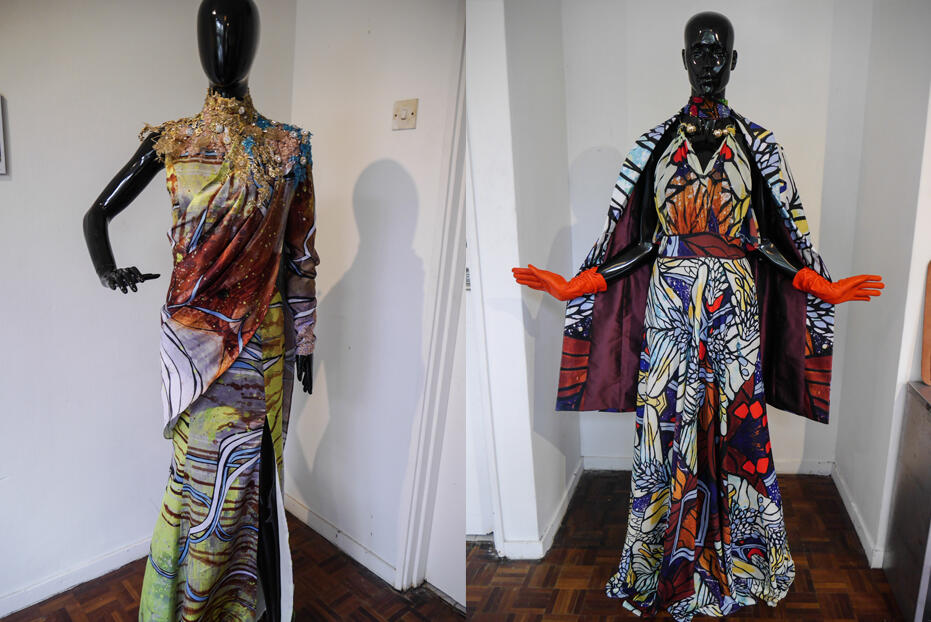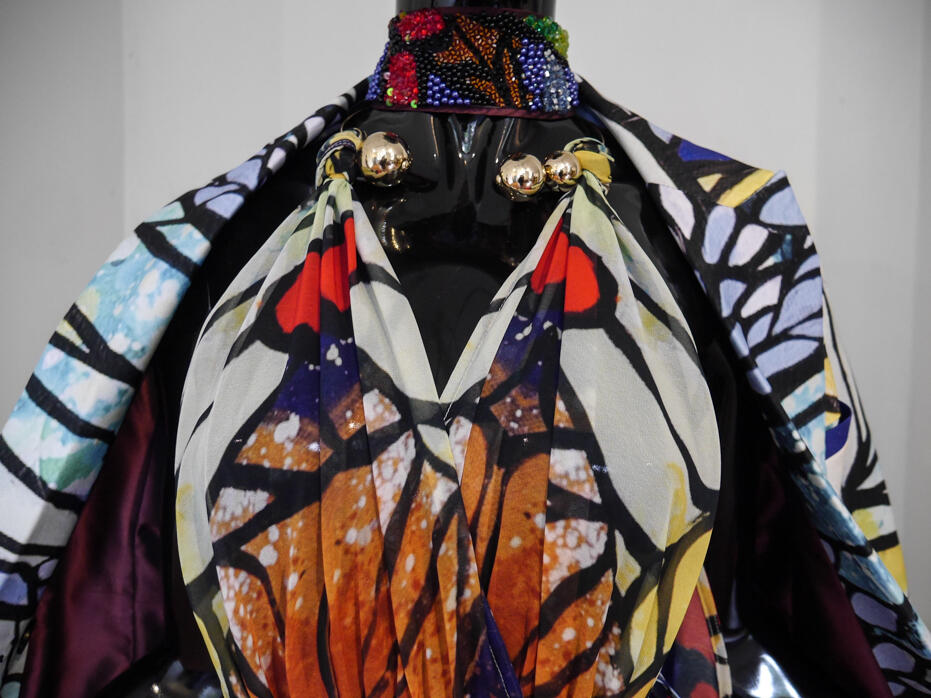 And on the third floor, was a spectacle of of loud colours and patterns on decorative household and lifestyle items.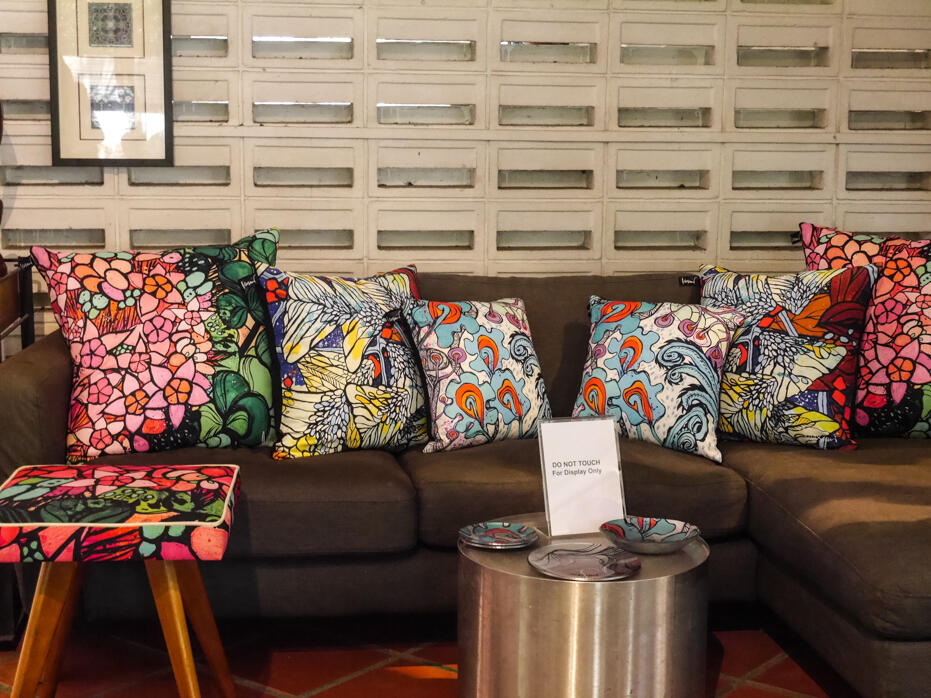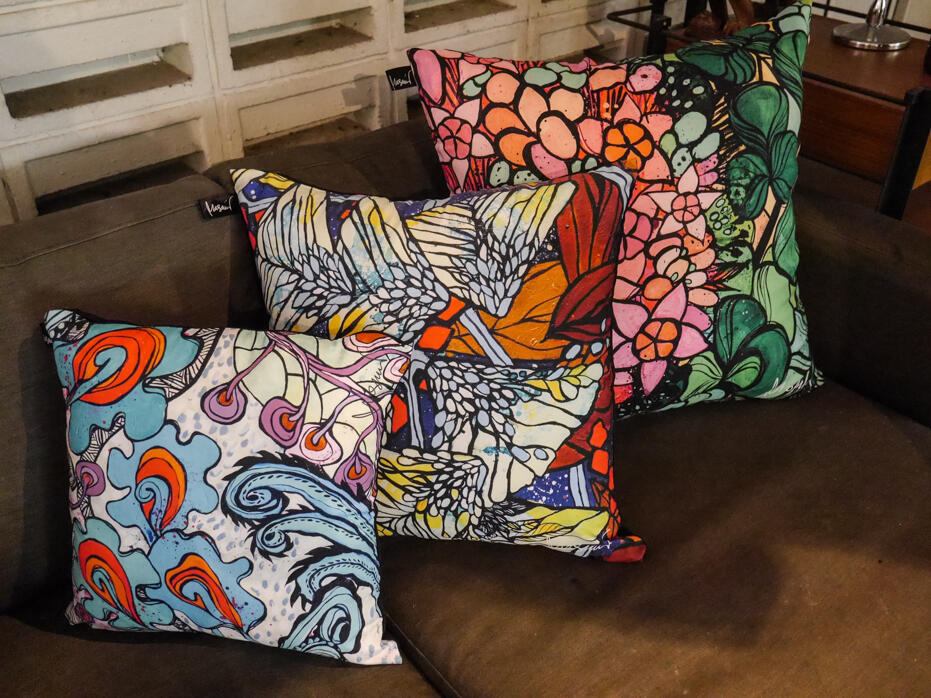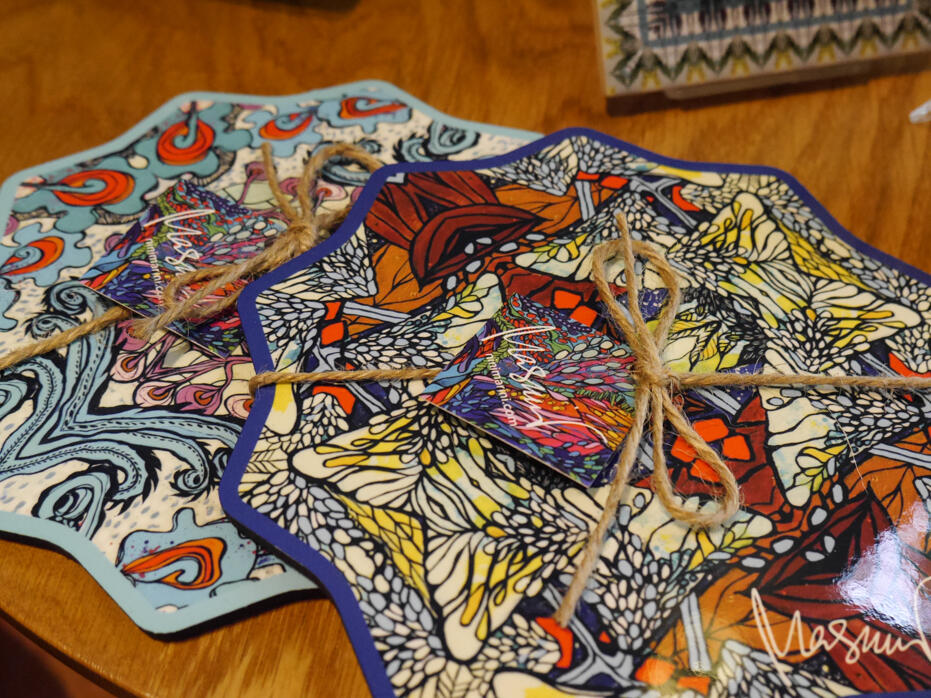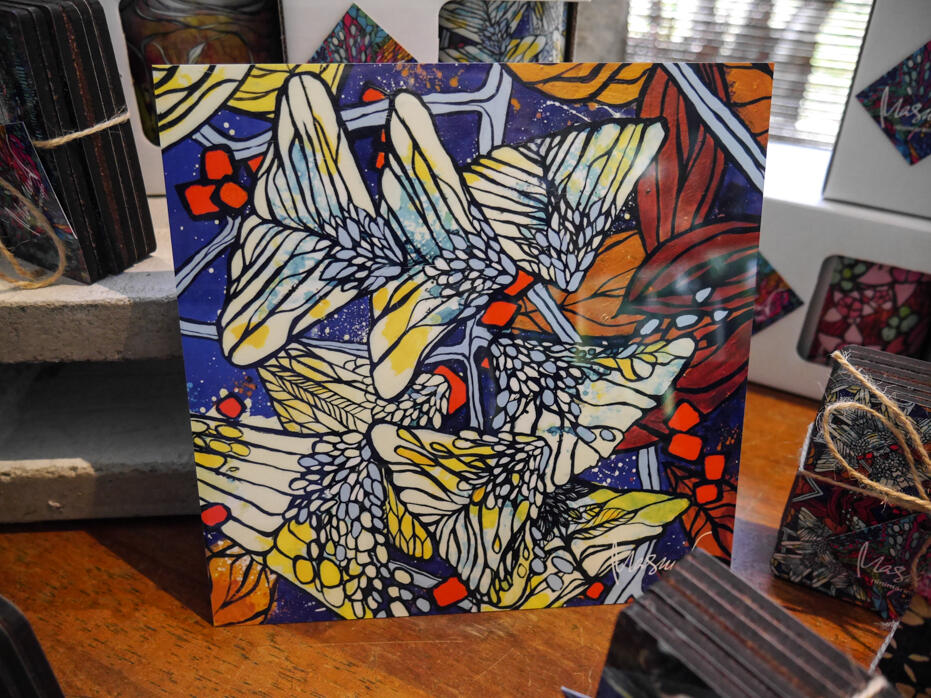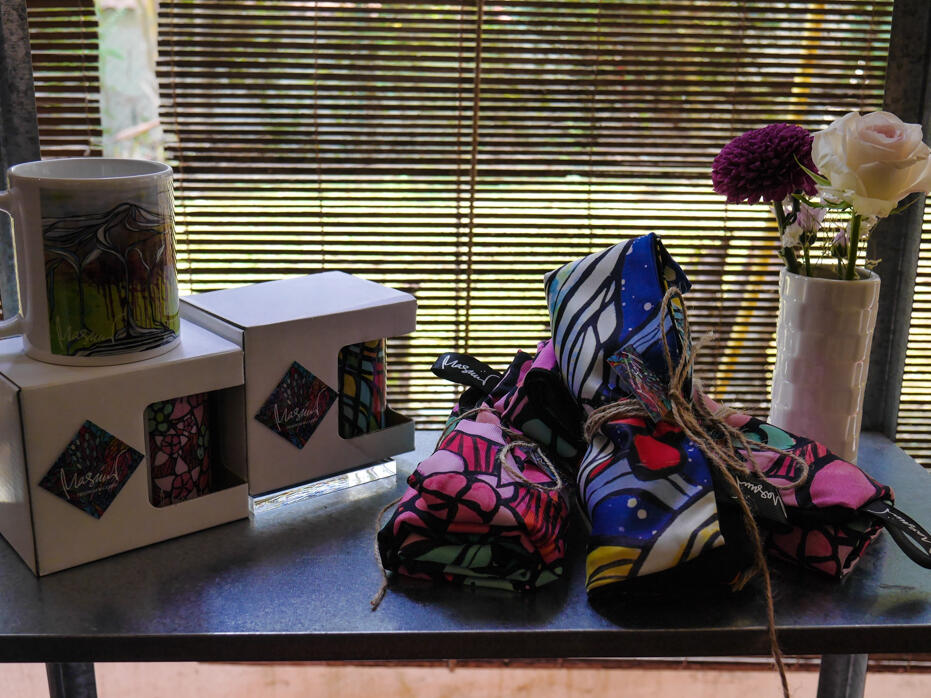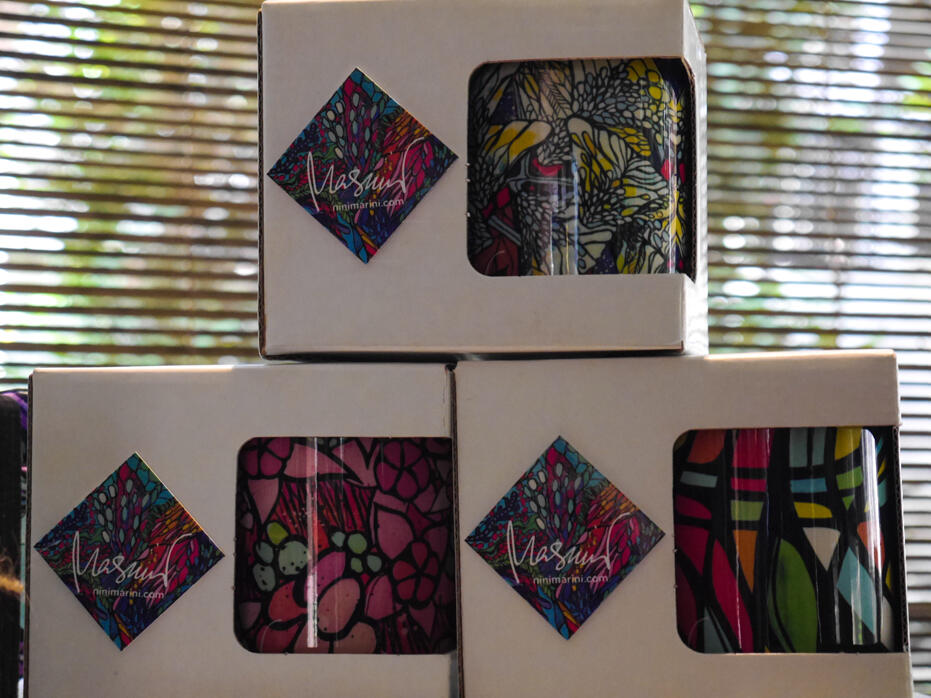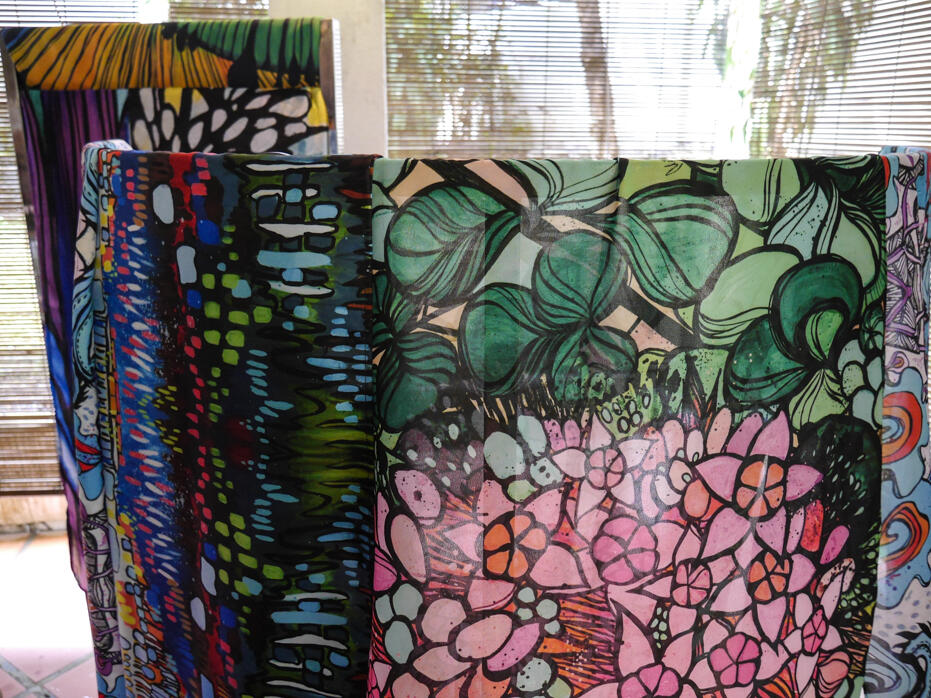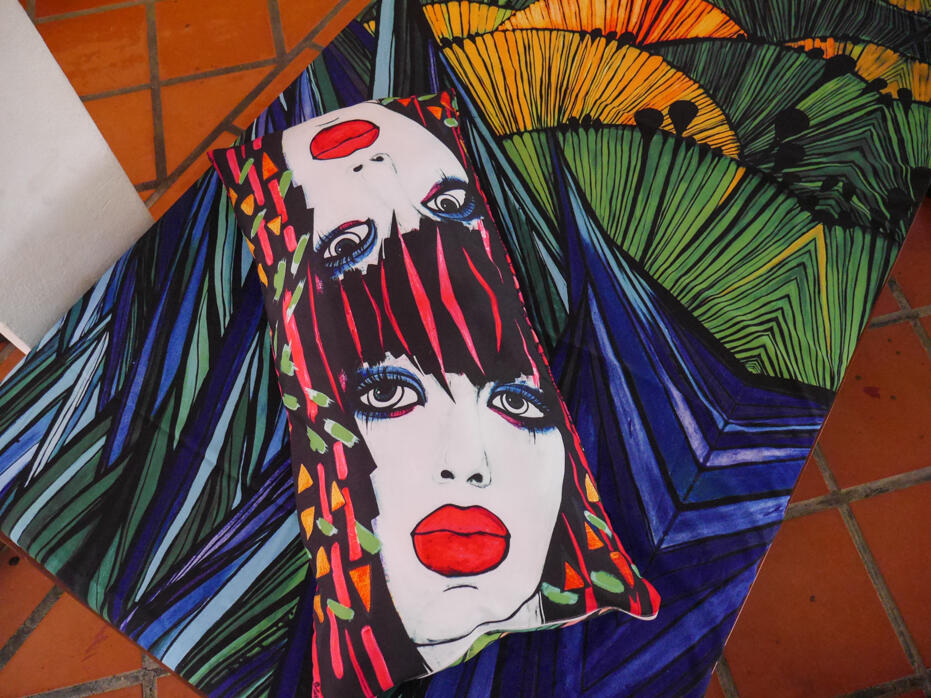 I really love these sheets! Imagine having this on your daybed at home. I stray away from white sheets for my bed because I have a habit of drinking/eating in bed so I often opt for ones with prints. If i spilled anything on it, it won't be visible after a thorough wash. This really called out to me!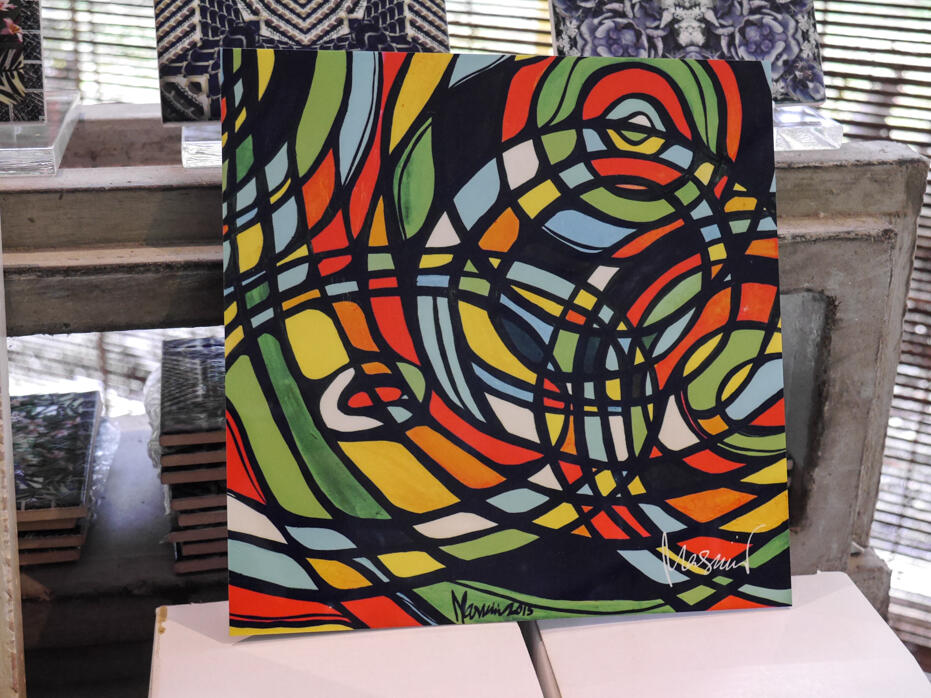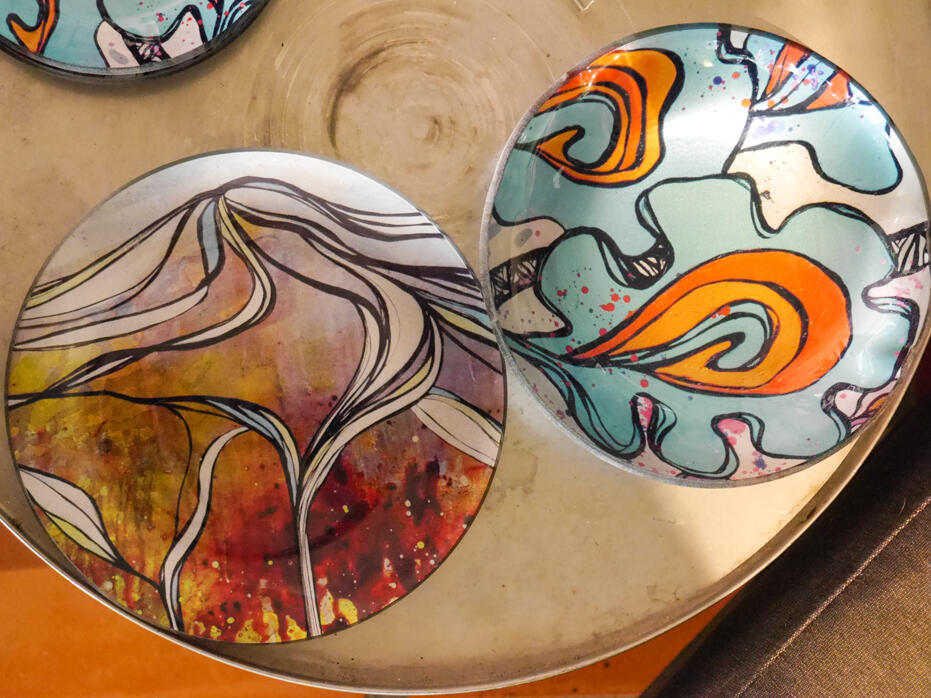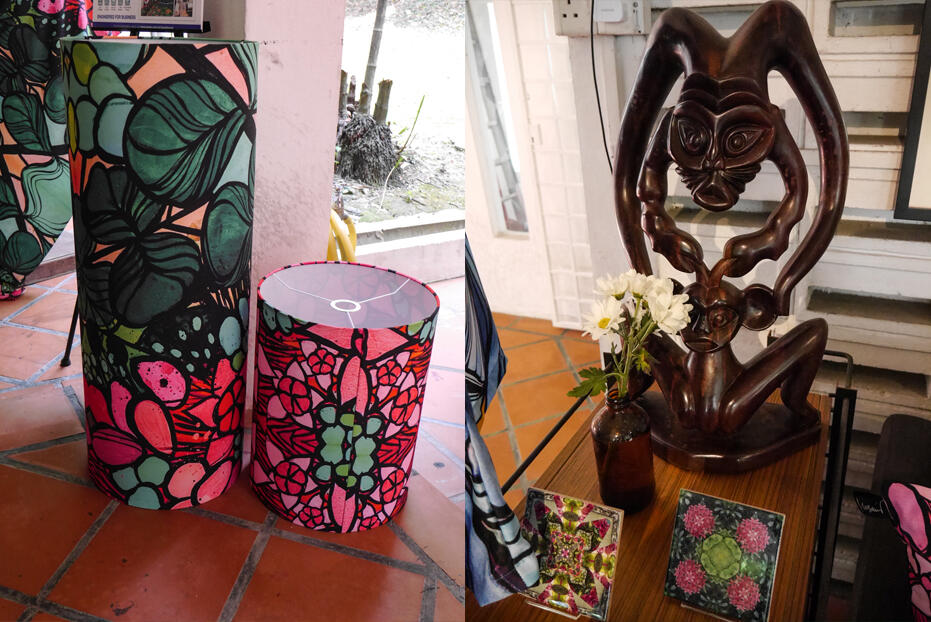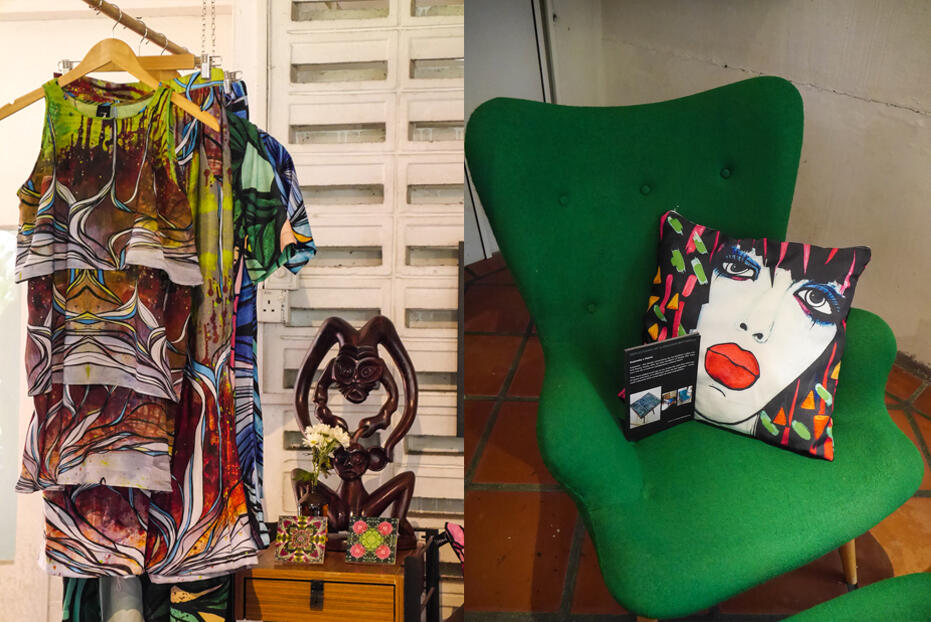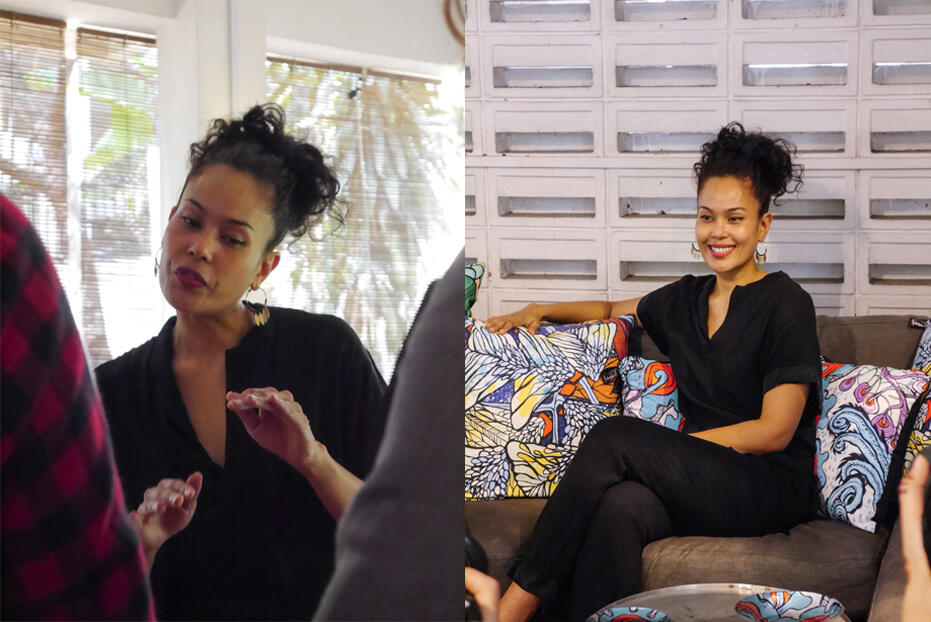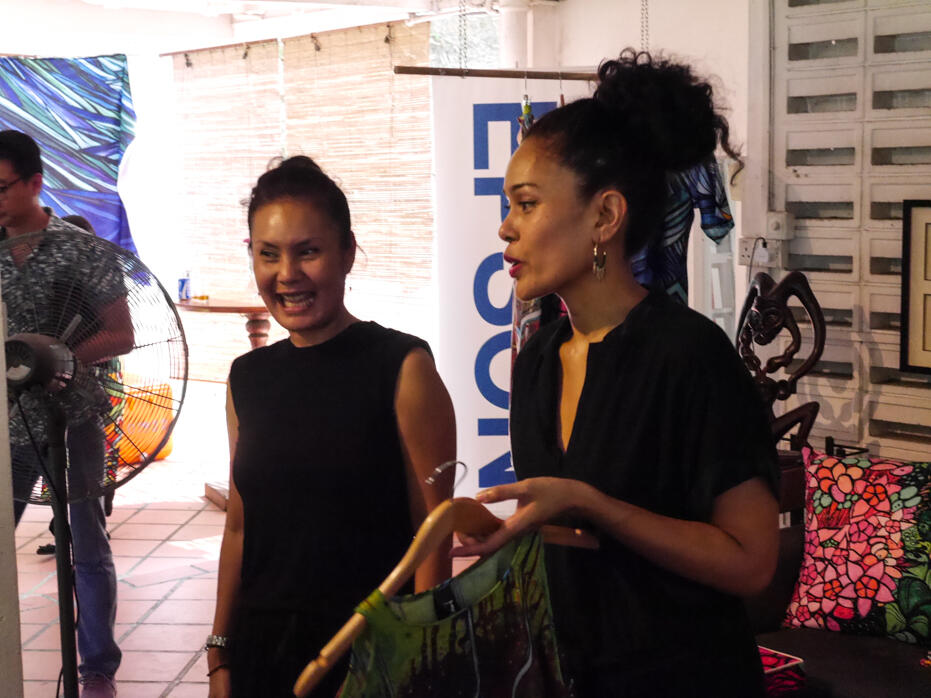 Nini collaborated with her cousin Izadaura (left), a trained fashion designer, to visualize their very own 'MARINI' clothing collection. The exotic pieces in their collection gave off a summer-ish vibe. Perfect for those beach vacations!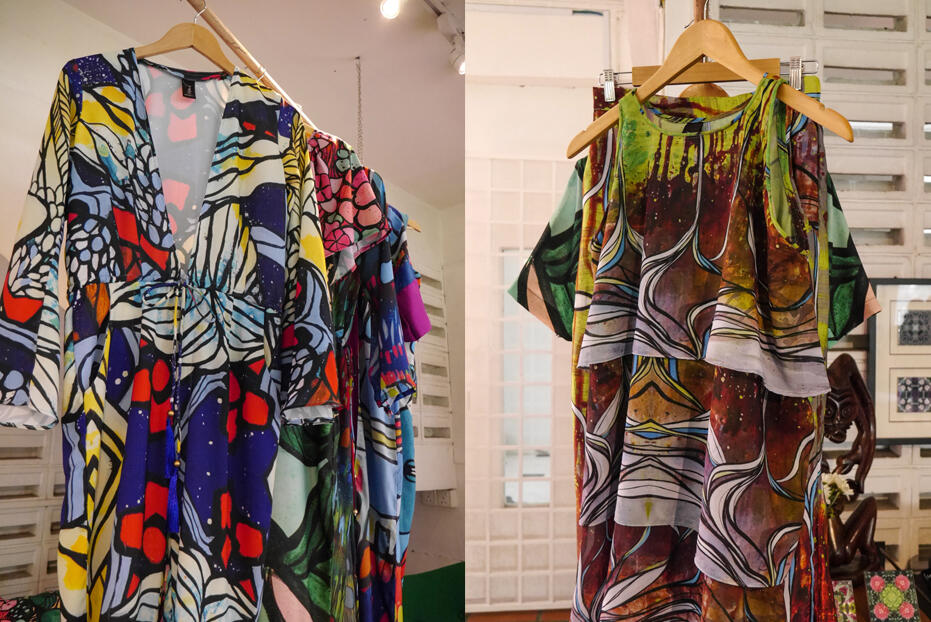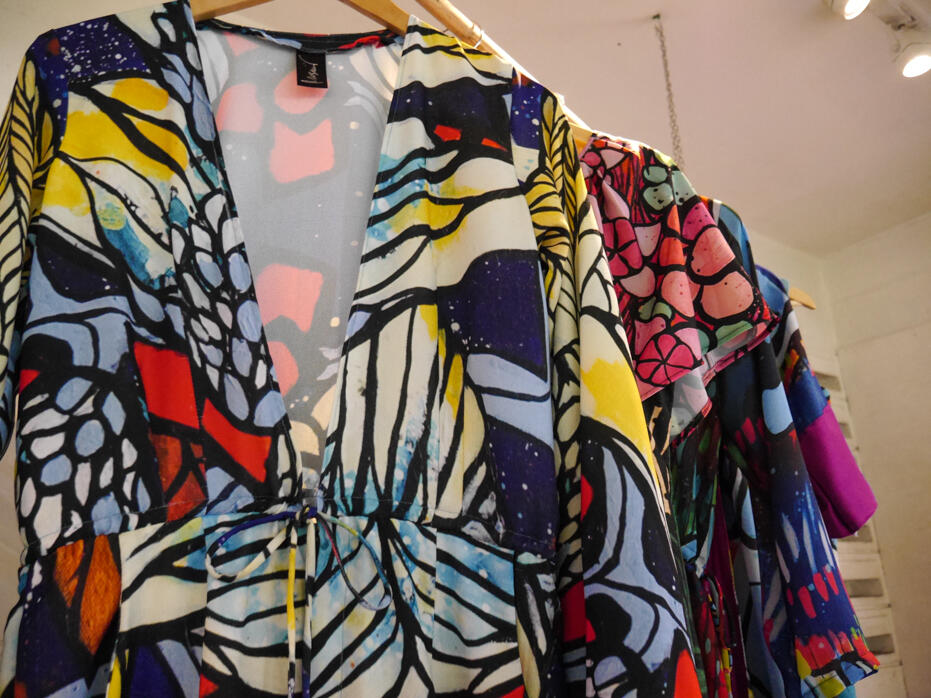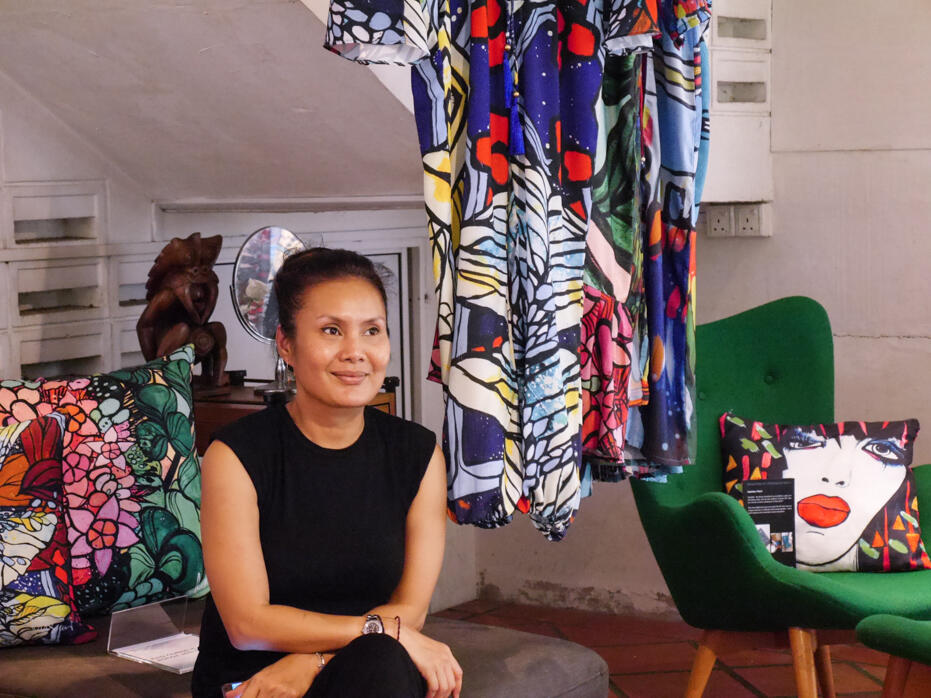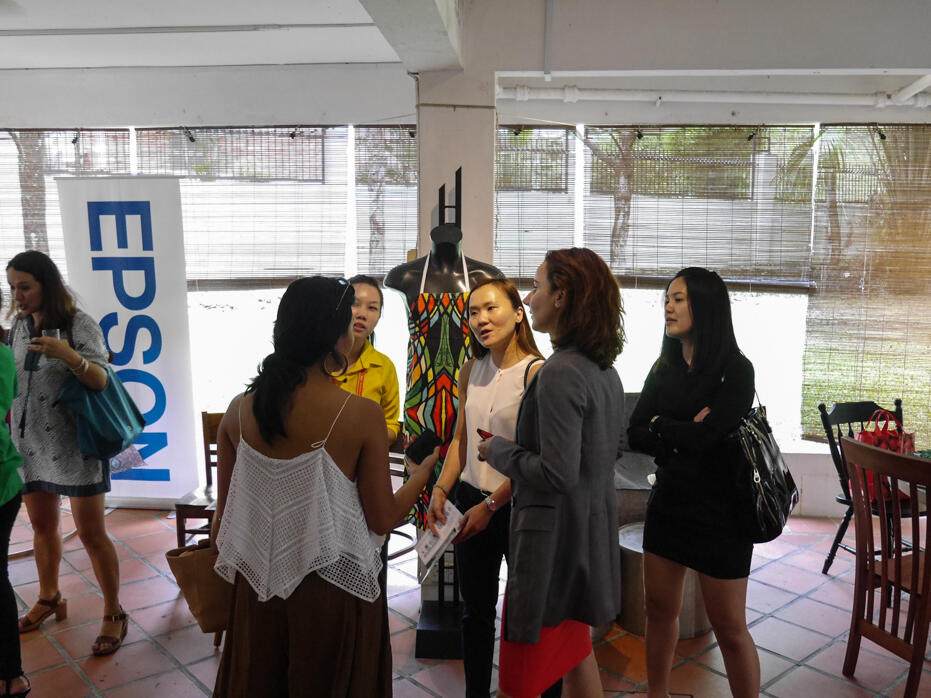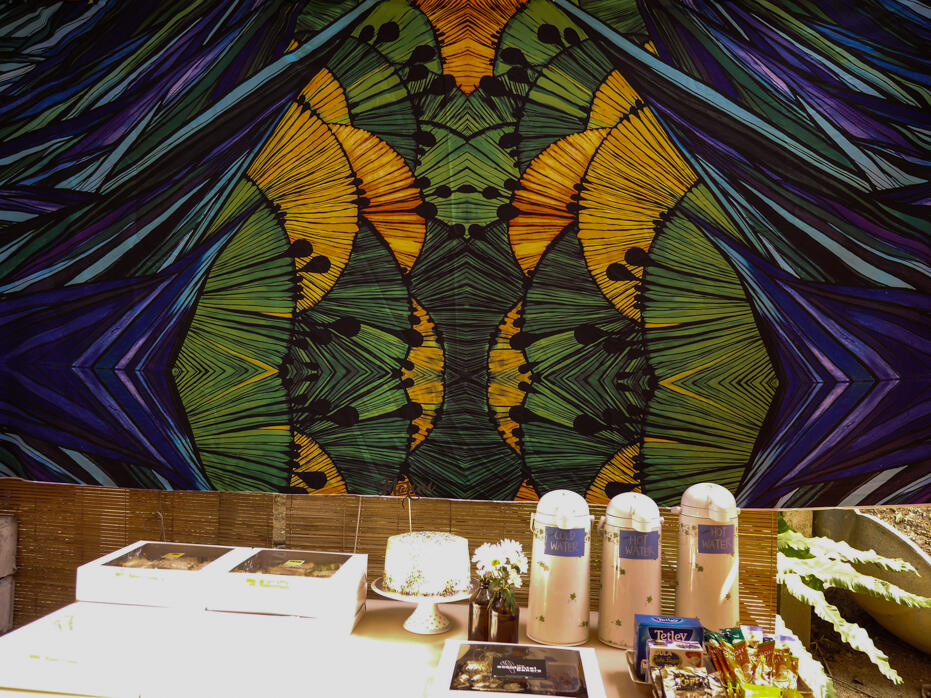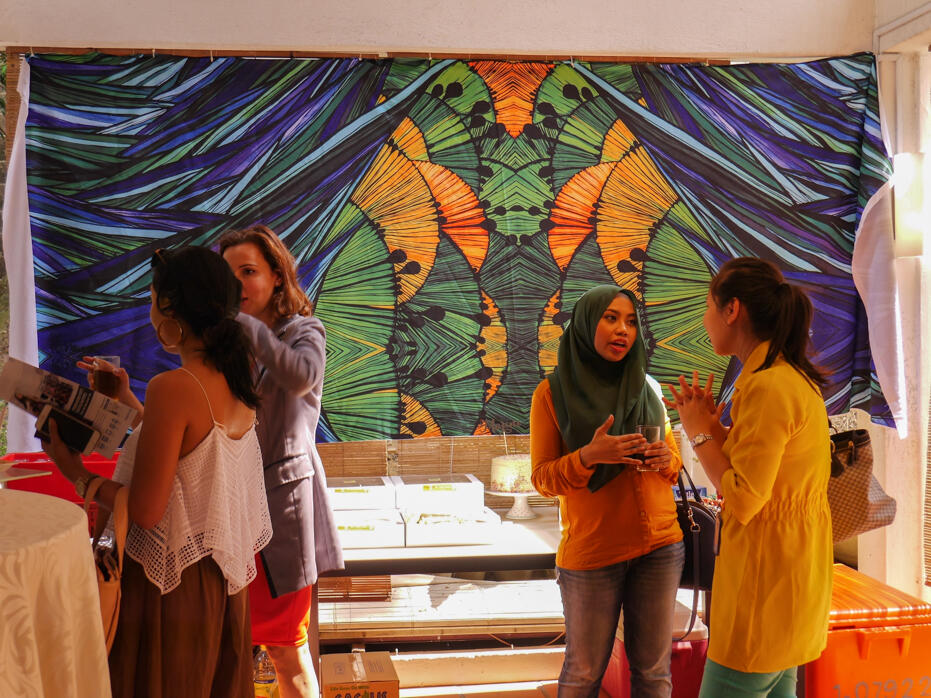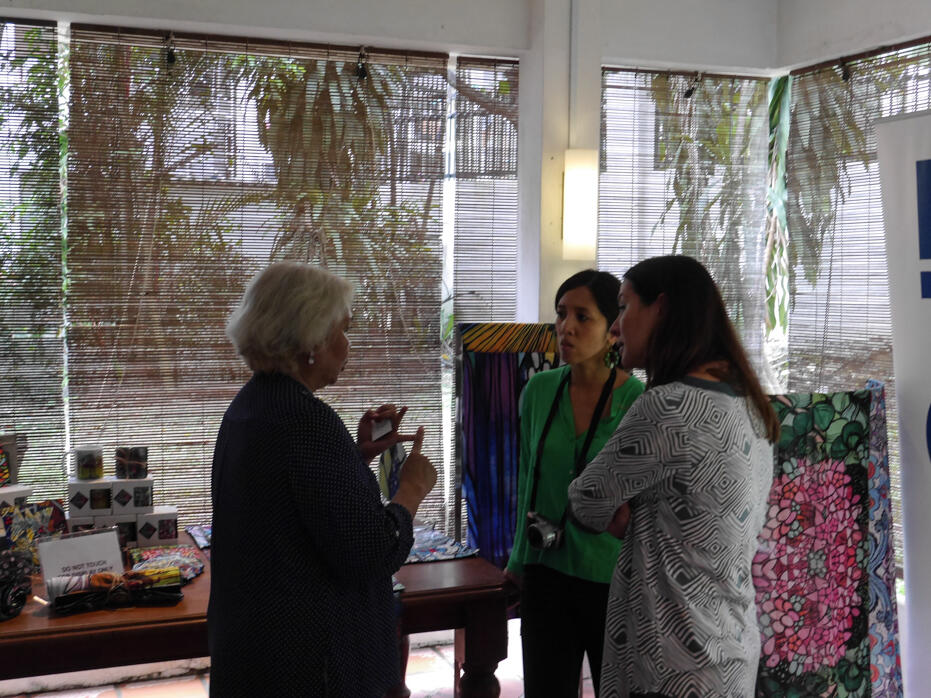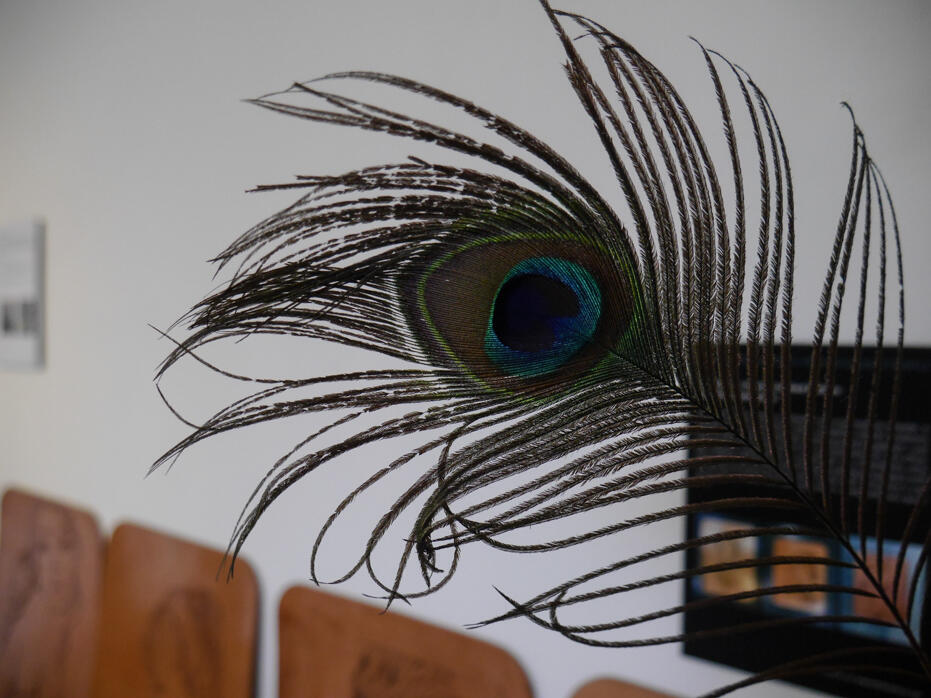 I had a splendid afternoon meeting other art enthusiasts who shared their passion for the local arts scene.
Thanks again for having KBF!
+ + + + + + +
For more info about Nini
Instagram: @ninimarini_
Facebook: www.facebook.com/NinimariniArtforlife