Today i went for a radio interview with Traxx FM. Under RTM and being a government-linked media station, it was clearly stated in the email not to wear sleeveless, shorts, etc. I think wearing a long-sleeved tunic is deemed decent enough.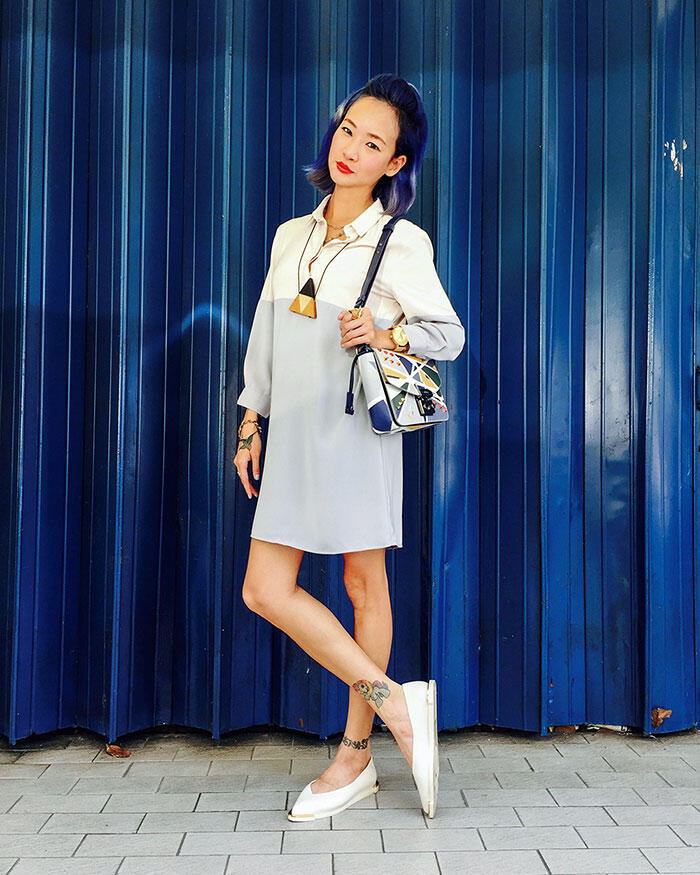 Long-sleeve tunic dress from Love, Bonito.
Metropolis Furla bag. Necklace from Nyumbani Design, a brand i discovered in Tanzania.
Shoes from Melissa. Lipstick from the Urban Decay x Gwen Stefani collection (Wonderland).
I got a little lost finding the station (cos Angkasapuri is so big, there are no signs) and arrived flustered and hot.
[It's so hot! I mean in general nowadays. I don't know what's with the weather but i can barely stand to be outdoors in the afternoon and the aircon is consistently on at home.]
Kong Eu, who's the DJ, greeted me, "We met before! Years ago!"
Apparently we were introduced by Jojo and while having dinner together in the city.
I can't remember! In my defence he did say it was probably eight years ago and… i've had many uncountable dinners in those 8 years?
I went on air at 11:15am and we talked about how i started blogging, the business it's become, what i think of the new age influencers, places i've been to, etc. As for Kong Eu, turns out he's been on air for six years, and also dabbled in singing (he wanted to be a pop singer) and tap-dancing. So cute! A definite artist.
We got Sham to get a pic of us for their FB page before i left, and we took a normal one before i decided we were taking such a stiff pic and hugged him.
Me: You're so huggable!
Sham: *taking the picture* Yes he is! Eh, this picture cannot go up on the Fb…
Haha whatever i'm putting it up here.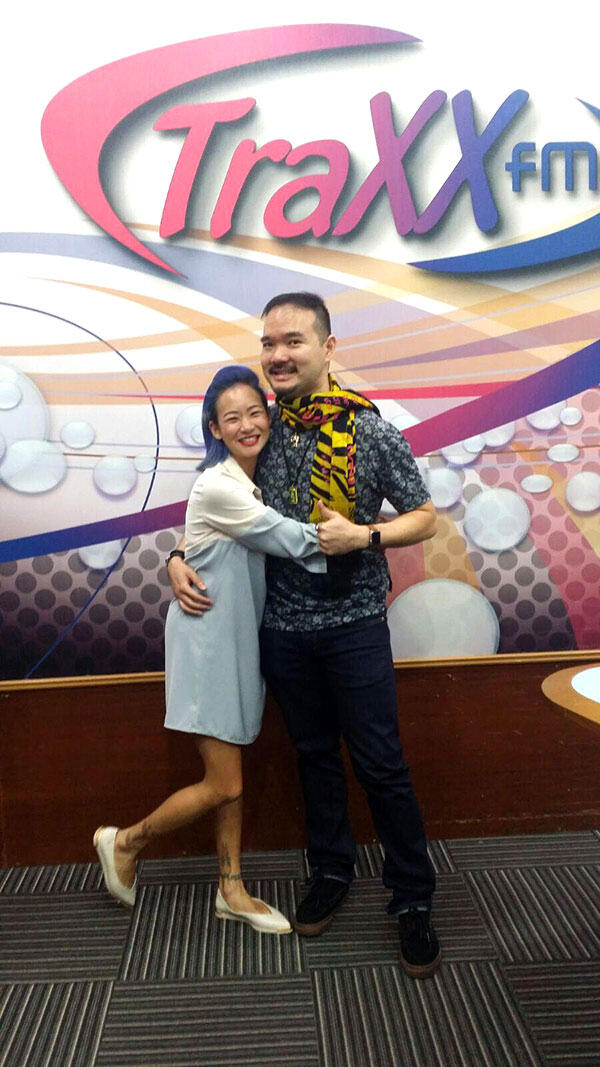 Thanks for the interview Kong Eu and Traxx!
I headed to the office to pick up the kids for lunch. Baby was on MC so i thought i'd take them out (since parking is so shite at the office and i was already in the car).
Me: What do you guys wanna eat?
Andrew & Rachel: Something healthy…
We're all on a conscious diet since EVERYONE put on weight after CNY. Except Baby.
Me: Goodness Greens?
Them: Hmmm….
We've been there way too many times in the past two weeks.
It was decided we'd go for fish noodles (okay, i suggested :p) since it's kinda of in-betweener. There was no meat, and we could order spinach to share.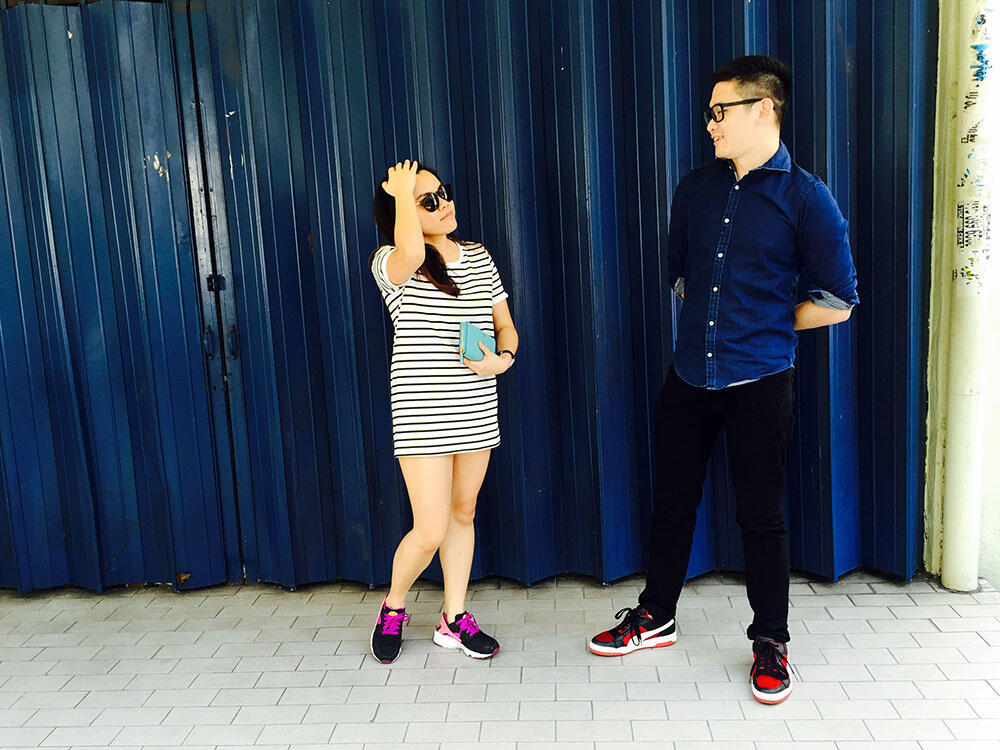 Rachel and Andrew.
I realise they're both wearing sneakers. Kids and their trends…
Aren't you guys hot? I feel hot just looking at them.
Oh my god i sound like such an aunty.
Bye.