I think sex is so important in a healthy relationship
and it's one of the main reasons one is IN a relationship right?
Because you can't keep your hands off said person? ??
Let's be real, we were all born to have sex and procreate (well, most of us, i'll try not to go off-tangent with the topic of asexuality and those who swear off sex for spiritual reasons).
But while it's all fun and games, it's so freaking important to practice safe sex so you don't accidentally get pregnant nor STDs for that matter. (It all stops being fun when you suddenly find yourself with a child you aren't ready for ??)
I know people aren't shy about having sex, or talking about sex (i'm definitely not!)
but it's ironic how they get shy about having responsible sex i.e. doing the dirty and i don't mean the dirty in bed.
I mean the dirty work of buying the condoms.
It's still so surprising how SHY some are when it comes to buying condoms and having responsible sex.
I still laugh at a story about how L and Y were in a pharmacy. Things were looking up with L and her boyfriend going on a date that night. Y was just temaning L buy condoms. L picked out a giant box of condoms and while paying for it at the cashier, pointed to Y and said clearly, "It's for her." Y was like, "wtf… ????"
I can imagine some people who wouldn't even go so far as to buy condoms for themselves cos they're too embarrassed.
Gosh, it's the worst thing to be shy about. You're dealing with life here!
I used to tell people to just ball up and buy them condoms.
But now, you don't have to.
You can do it all from the safety and shyness of your computer screen.
Durex has recently introduced the ease of buying their products online.
You can make your purchase online, and the items will be discreetly delivered to your doorstep within 3-5 days.
DONE.
Now nobody has an excuse about buying condoms, and everyone can be responsible sexual adults ??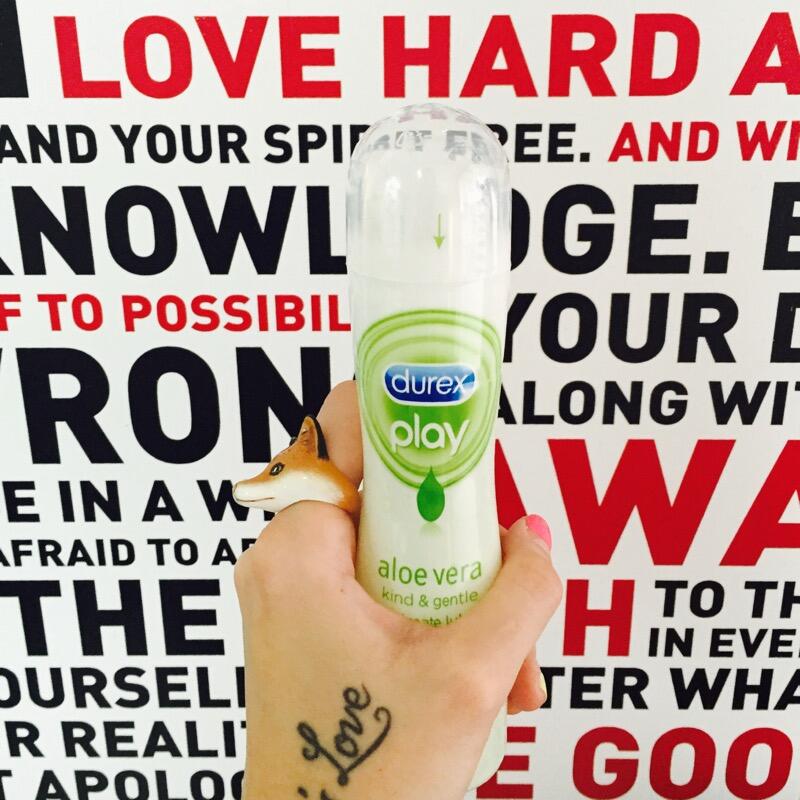 The Official Durex Store website sells condoms, lubes, and even vibrating rings.
Go knock yourself out.
In fact, i think they're GREAT presents for friends,
cos they're PRACTICAL and something they'd actually use (and not chuck to the side like a humorous mug they secretly think poorly of).
There are even Holiday Gift Bundles on promotion on Lelong that encourages giving them to friends, and it comes with a quirky greeting card.

I got the package on the left.
When it arrived in the office, i took them all out and made it rain condoms on Baby while she was doing work.
She was undoubtedly stunned before bursting into laughter.
Me: "Now you can say it's rained condoms on you before! ??"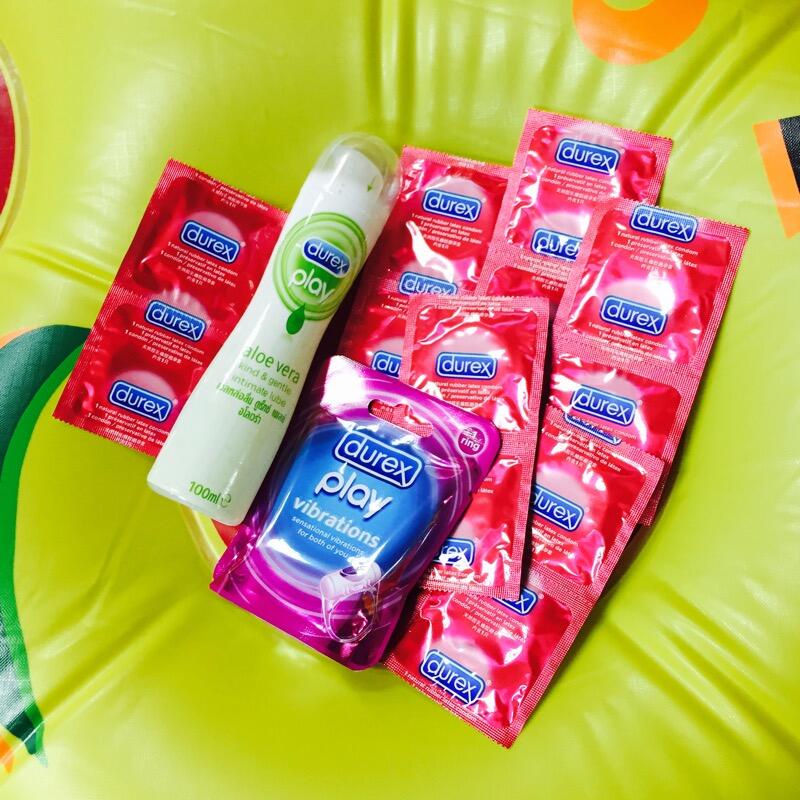 Everything above cost RM69 instead of the usual price of RM76.97.
Other gift bundle options like 'Do Her Right' (rm79)  & 'Up All Night' (RM89) would be a great gift for partners & friends especially for the upcoming Valentine's Day. ??? 
There aren't only condoms in there, expect also lubricants and devices, as sex should be safe but it sure as heck can be made a lot of fun too!
You can visit the Durex Official Store online to view all the products and gift bundles for yourself!
Play hard and play safe people!
* This is a sponsored post by Durex