I'm so busy being busy that i STILL haven't had much time to blog!
In a nutshell, KBF has been doing PR for Rimowa, Poh Kong, Love Bonito, Longchamp, and we're starting with a new client soon which i'm excited about – an organic skincare brand from the UK!
We're organizing a Love Bonito appreciation event for select media and personalities end of this month,
we'll be doing some deco and selling party stuff on It's The Ship this Friday till next Monday (Asia's largest festival at sea),
meeting in Singapore on Tues (i think),
Longchamp launches in Gardens on Wed,
doing a one-day Oneness course on Sat,
i'm a panelist for the Malaysia Major Events symposium on Mon,
then most probably flying to Tokyo for a press event on the same night…
That's my next two weeks planned out for me already.
I finally moved home two weeks ago (hence been so busy, been unpacking and settling in amidst work, will blog bout that separately).
Had a radio interview with Patricia Knudsen on Aforadio.com (look for MyIndiePK)
She plays indie every Monday 2-4pm!
I just watched this vid that Erwan Heusaff recently posted, with me in it! He's a restauranteur and food blogger from Manila (www.thefatkidinside.com) who traveled through 5 Asian cities (Taipei, Saigon, Kuala Lumpur, Bangkok and Seoul) to shoot a food documentary called Overnight.
"Overnight is a travel and food show for today's traveler and we've been working on this web series for 4 months now. In today's time hungry world, people want to try and experience so much in so little time. In fact, we discovered that most people travelling around Asia would spend on average 36 to 72 hours in any given capital city. So we decided to the same thing. Overnight will attempt to show you what you can do during those precious few hours you have in the metropolis. From drinking, eating, discovering new cultures all the way up to clubbing. Overnight's got you covered."
I got acquainted with Erwan online when i reached out to him for a regional PR project a few months ago, and he said he was coming to KL to eat so OF COURSE i said i'd try to meet up. It was during KL Fashion Week and a tight schedule but i managed to fit in doing some drinking and eating with them.
Erwan and his camera crew were a blast to take out – super easygoing and fun. I took them to Nagaba where there was a party going on and introduced them to another major foodie – Tai Yong. We liked them so much we met up at Sambal Hijau to eat the next day.
I'm on the video at 15:10.
Thanks for saying positive hopeful things about Malaysia at the end.
Erwan is also TLC's latest personality and brand ambassador for Southeast Asia, and will be in KL again this weekend for the TLC Festival; along with Jojo Struys, The Fabulous Baker Brothers and Janet Hsieh.
Date: Sunday, 22nd November 2015
Time: 2pm – 9pm
Location: Setia City Park, Setia Alam
Sorry to be missing them as i'll be on The Ship.
Last random note, an interview of me came out in the New Straits Times in September… (okay yes, i'm a really horrible blogger these days)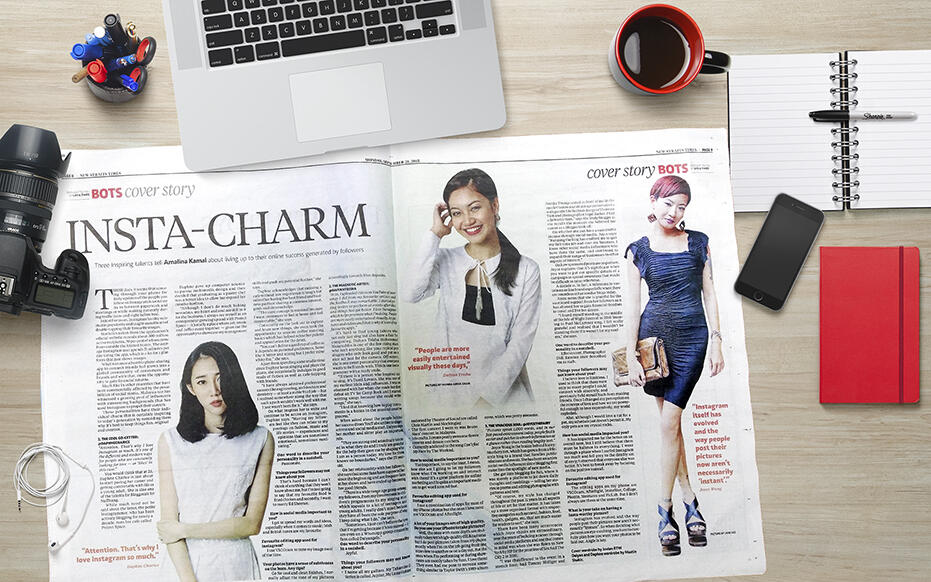 Ok gotta run, much to coordinate for The Ship!