Wednesdays are an extra special day to book trips… because of Visa Wednesdays!
Back from now till 10th June, Visa credit and debit cardholders get additional savings (on top of existing promotional rates) on Agoda.com every Wednesday!
If you're looking to go to Australia, New Zealand, North America, Europe, Middle East, Japan or China; you'll get an extra 12% off bookings made on agoda.com/visawedmy. Anywhere else will be an extra 10% off, which is still something! Every little bit counts when it comes to travel… you can use the extra money for shopping or an extra awesome meal 😀
Every Visa Wednesday, a featured hotel and destination will take the spotlight.
Like today, there's an extra 30% off the Narada Boutique Hotel on the Shanghai Bund, so you can stay on the Bund for less than RM300..!
Look out for the upcoming promotions on www.agoda.com/visawedmy, there's lots to see and booking in advance is imperative if you want to plan a great trip. Prices are updated frequently according to availability, with flash sales happening on a regular basis.
Here are some pictures from my last stay using Agoda, it was at TS Suites in Bali!
My parents and i stayed at one of 12 roof top villas – that each come with two bedrooms, a private pool, living and study area, and kitchen.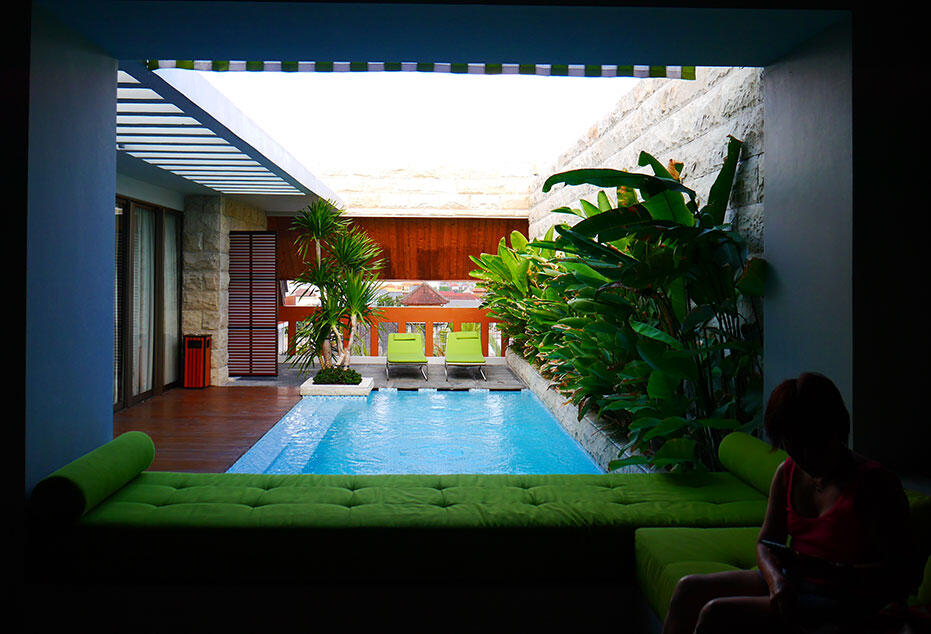 Mummy sitting in the lower right hand corner! Daddy was so cute, counting steps around the whole villa to check how big it is.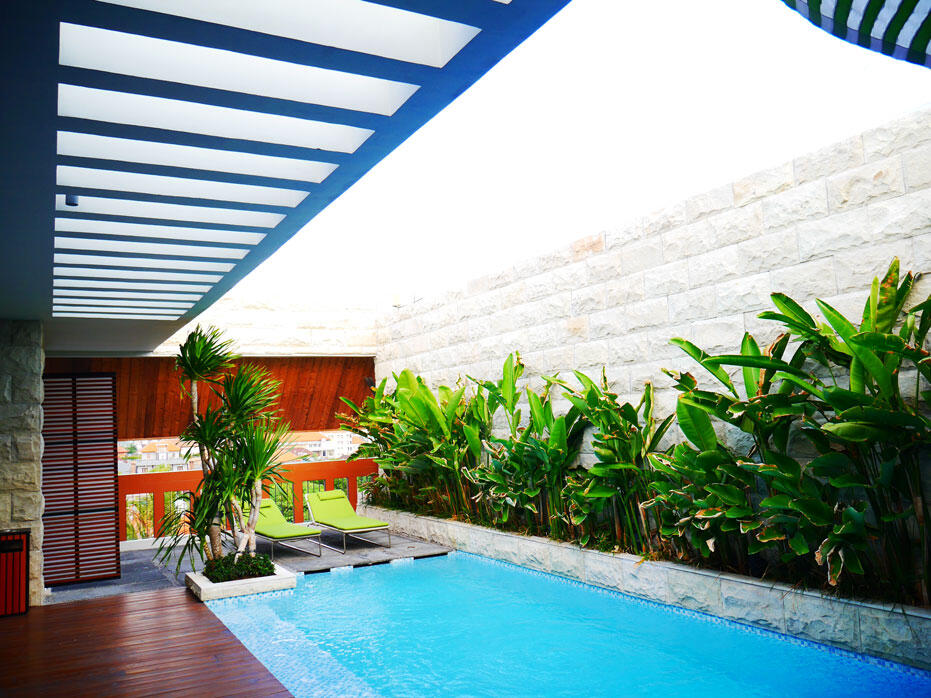 There's nothing like a private pool. Once you have it, you can't return to Bali and not enjoy one.
Well, *i* can't! My prerequisite when booking a place is ALWAYS a private pool!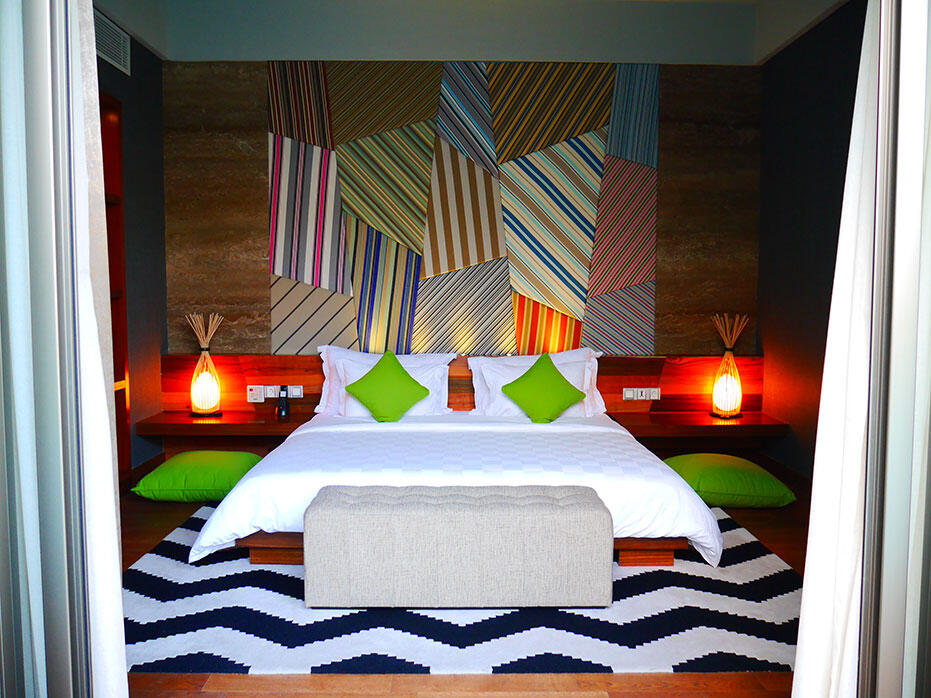 I loved the interior design of the bedrooms, it was really cool and colourful without being overbearing.
Staring at that carpet design now is making me wonder if i should get something similar for my new bedroom… I get so inspired by interior every time i travel. The problem now is my taste for interior (and its cost) has shot through the roof. :p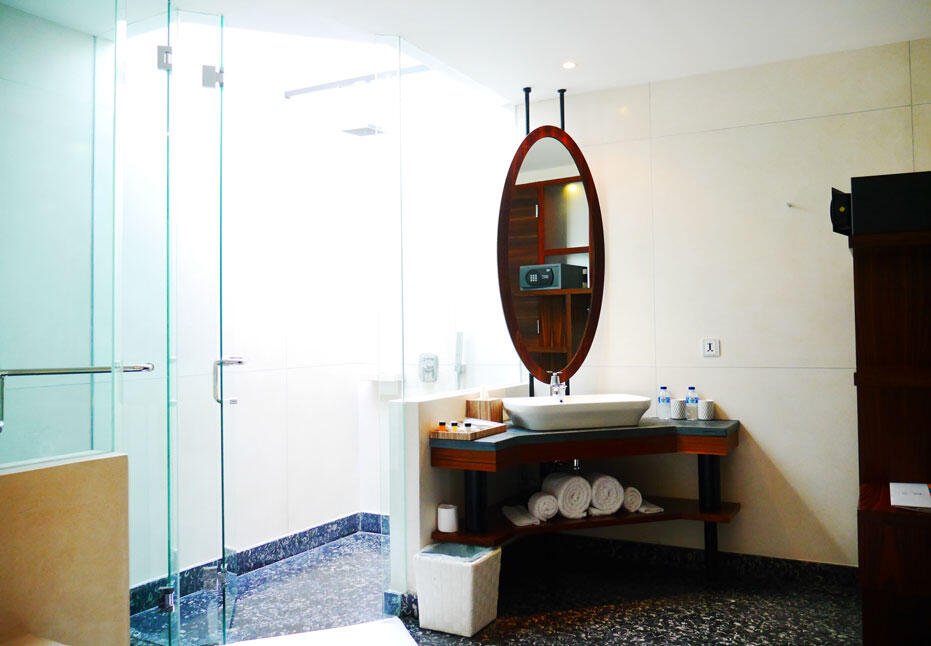 Oh god i miss this bathroom. It was lavish and huge and i loved how the floor felt beneath my feet.
It was so pleasant to use in the day time too thanks to the lovely skylight they had installed above the rain shower.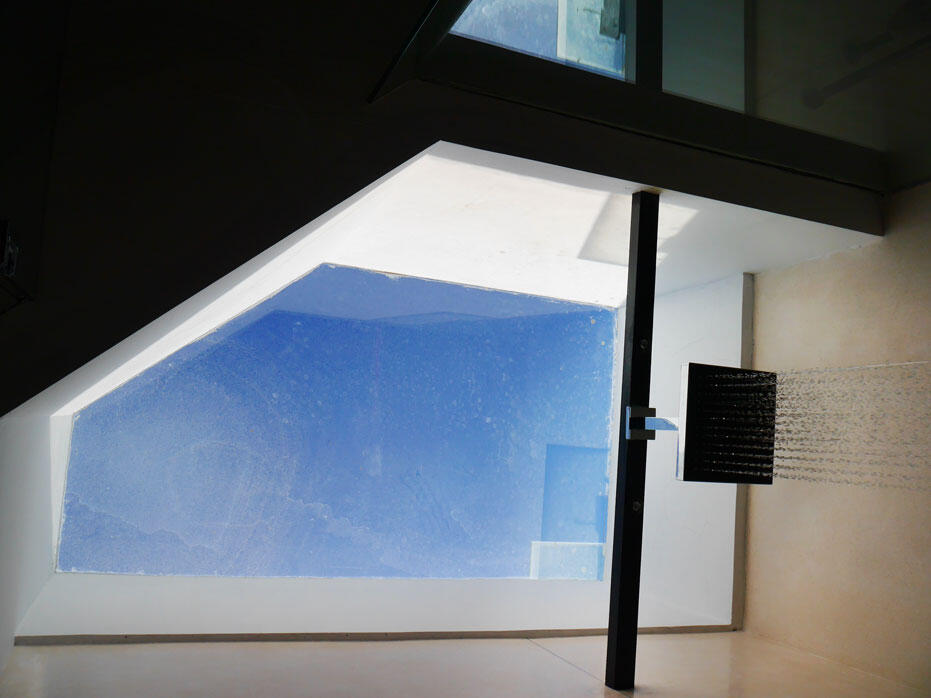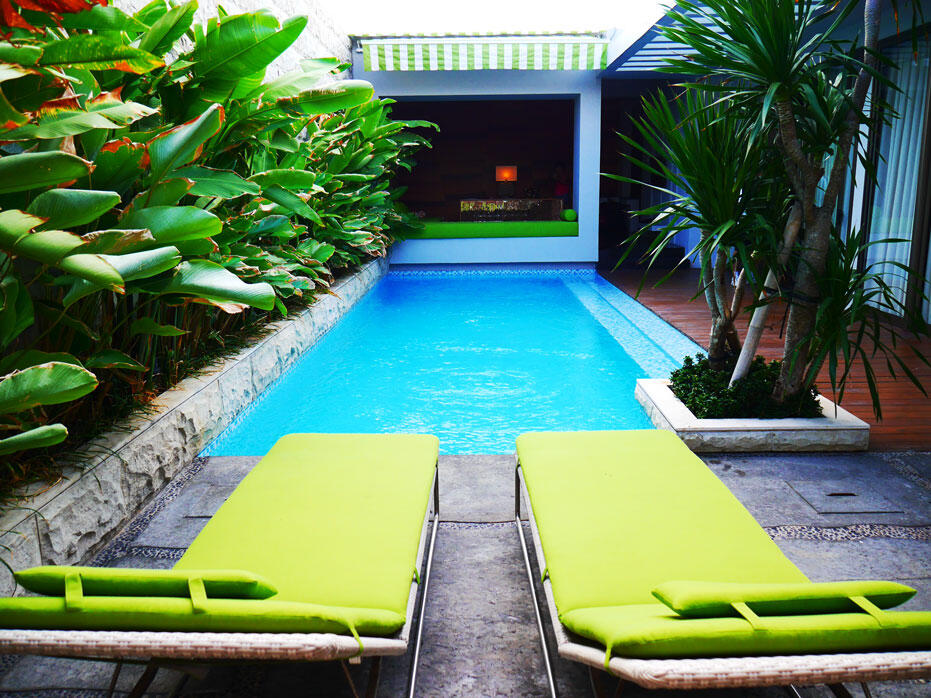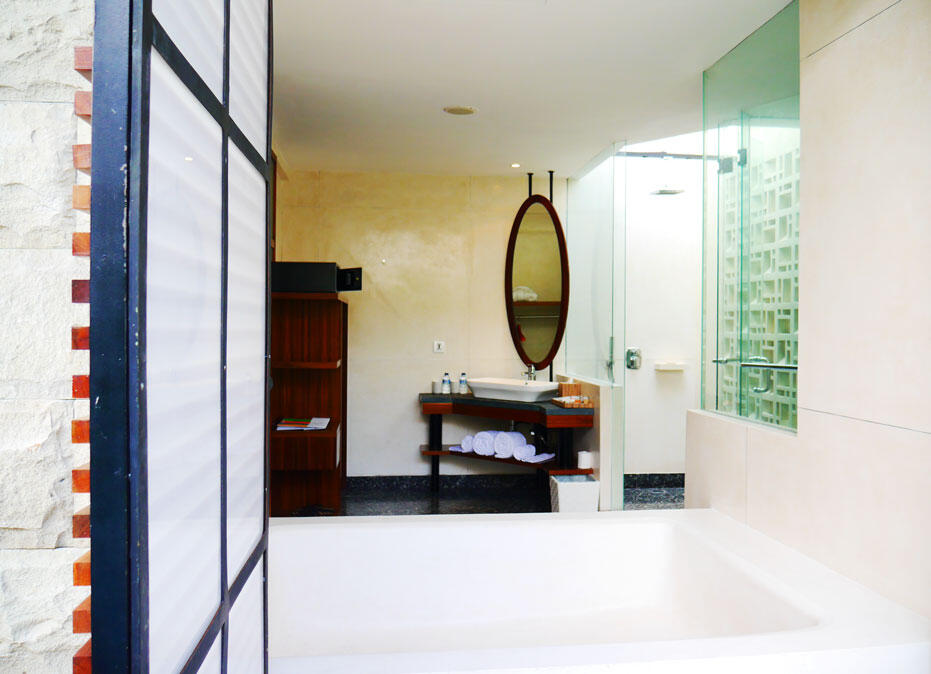 Bathroom #2 had doors that opened out to the pool from the bathtub.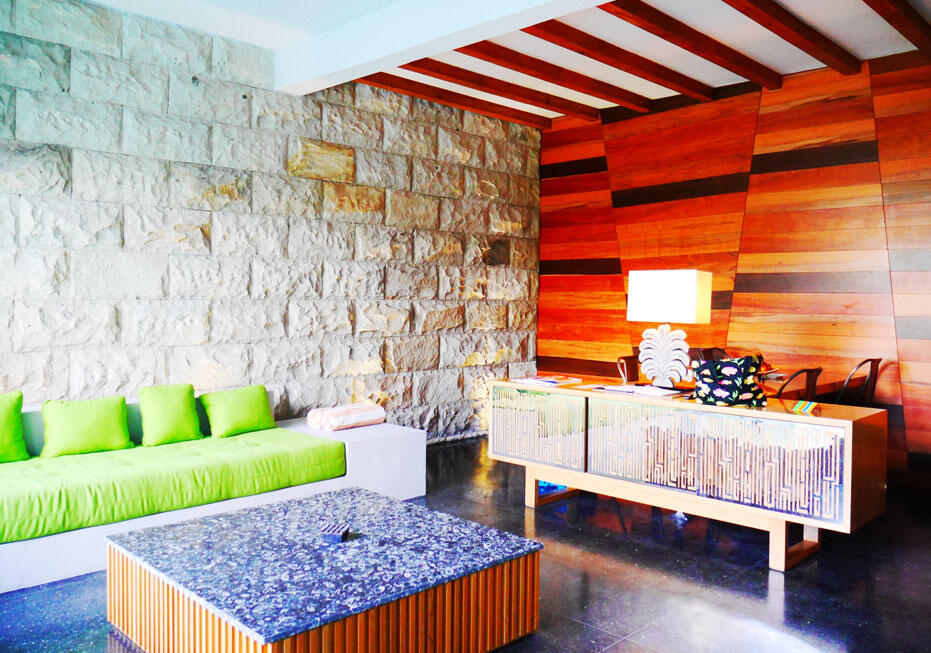 Living and study area. I spent hours reading on that lounge. So sunny and comfortable.
(I miss Bali so much AGAIN. Blogging about it is so painful sometimes, i wish i was back there now!)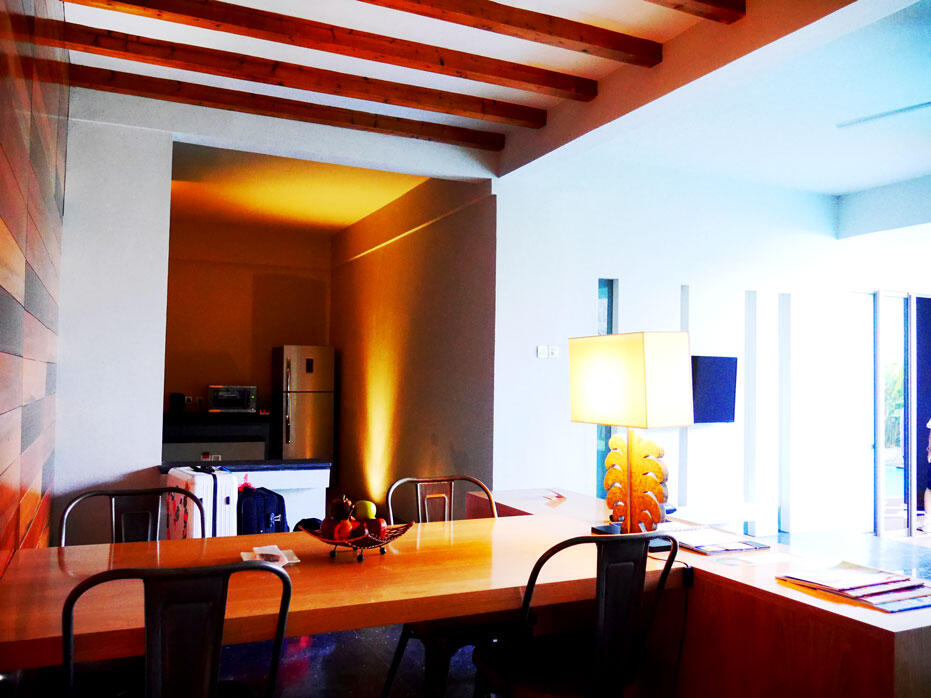 Such a pretty place right! I didn't use the study table at all cos i did no work on that trip #bliss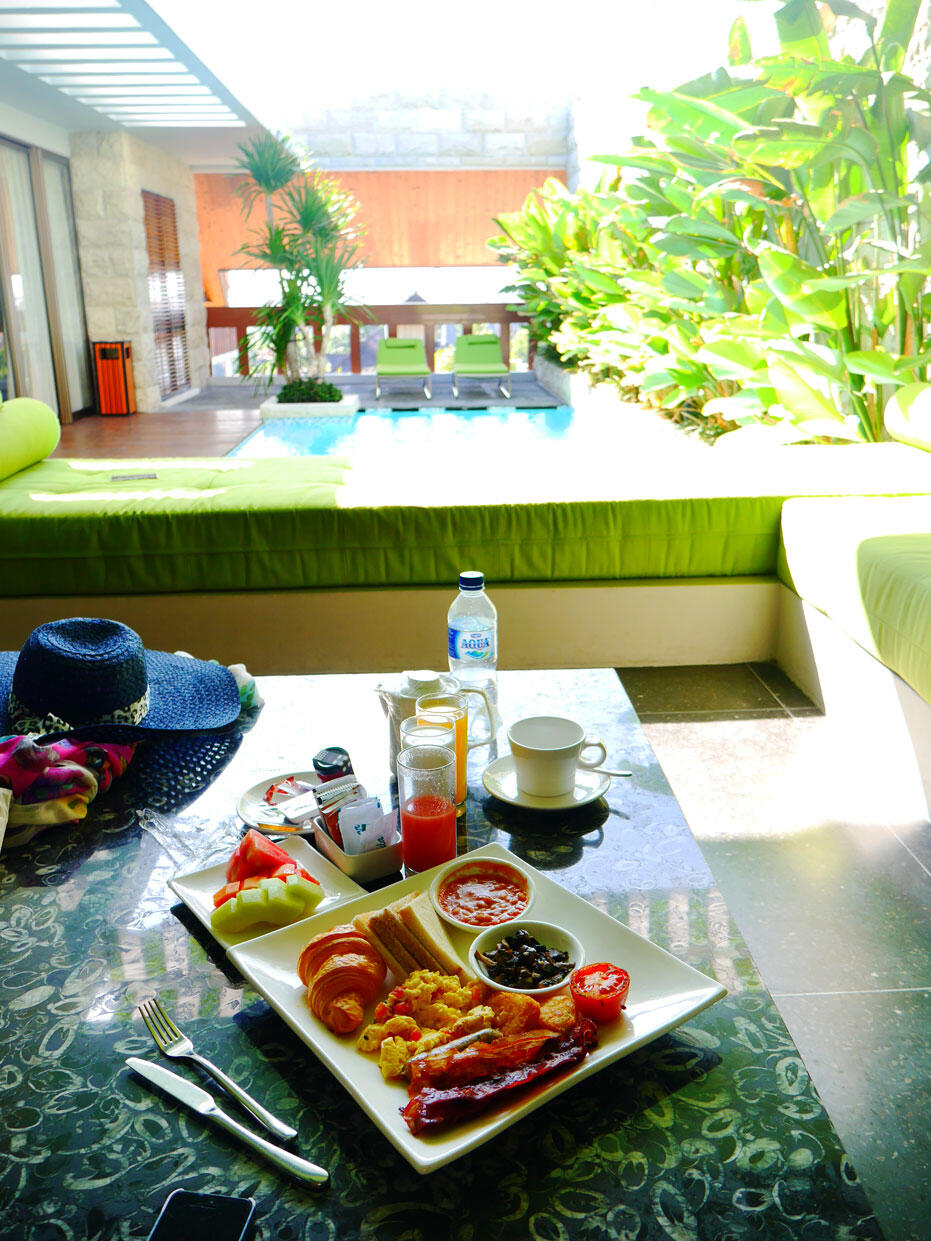 We enjoyed the villa as much as we could by having breakfast delivered in the mornings.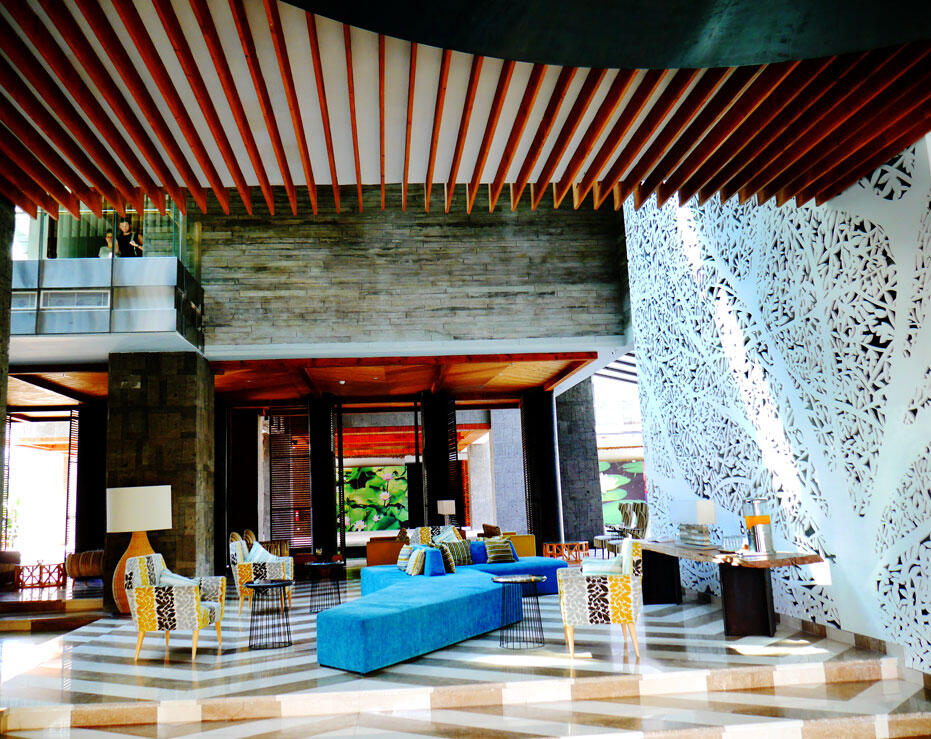 This is the lobby of TS Suites, which as you can see, is massive! And again, their furniture is awesome.
As is their interior. I love it when establishments mix up the use of different materials to create different textures in a large space – granite, marble, wood, metal, glass, stone. Love it!
The hotel has 90 rooms, 44 suites (that measure 67.5 sq. m.) and 9 suites (90 sq. m.). This is not including the 12 sky villas!
I love that the standard check out time here is 2pm! No rushing required.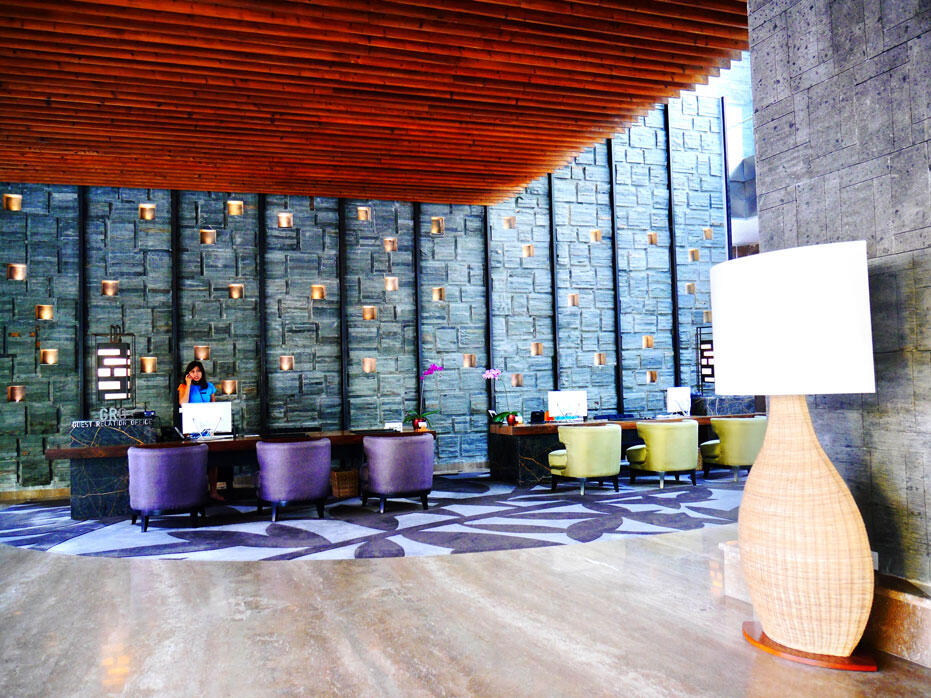 TS Suites have a rather large team of guest service personnel to assist in vacation and travel arrangements. I didn't get pictures of them, but there was ALWAYS someone within a few steps in the lobby to attend to whatever requests i had.
Right next door is a popular club called JENJA, and the hotel is walking distance to Seminyak's busiest shopping streets.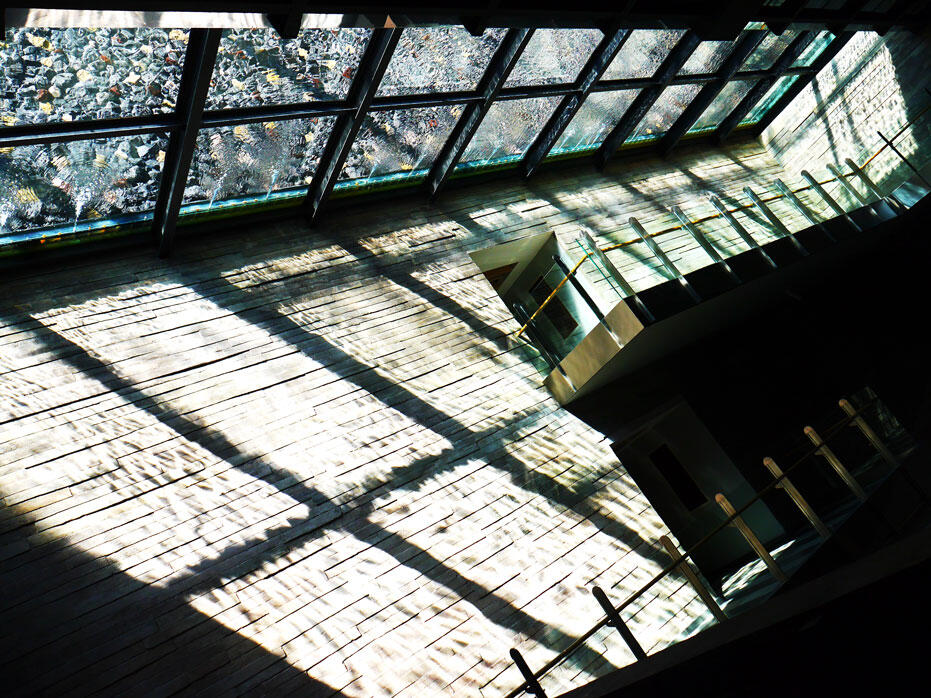 The place is so pretty to take pictures of! This is of a glass ceiling with water constantly streaming on it, making it really cooling beneath whilst casting beautiful patterns and shadows on the stone walls. I have a thing for shadows caused by natural elements… i even took a video of a moving shadow on the floor made by some flowers blowing in the wind cos i thought it was so pretty. Leave me and my weirdness be! I will just embrace it.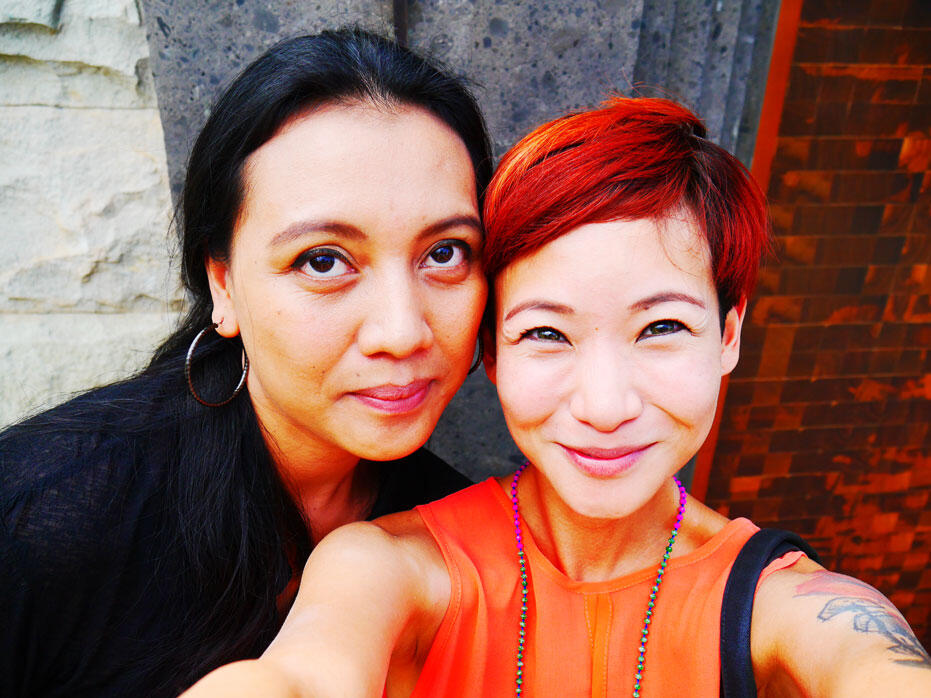 With Liquisa Dewi, Associates Director of Sales in TS Suites. She took me on a little tour of the hotel, and we even caught a drink together by the pool and talked about life and relationships XD Intimate stuff!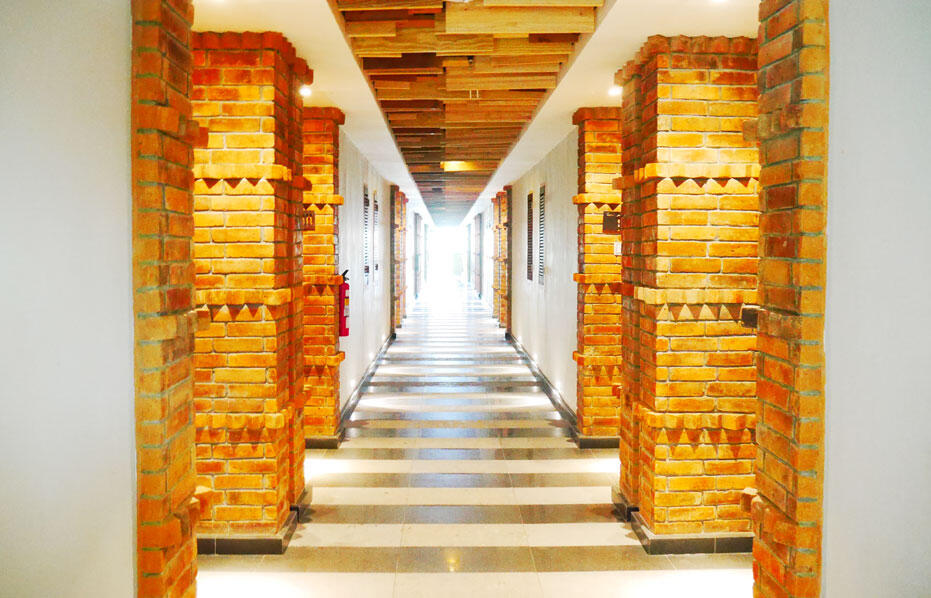 Visited other rooms and suites in the hotel
I am really LOVING this marble bathtub. To have this in my own home one day…
Notice the wooden planks used for the top and the stone walls. Beautiful.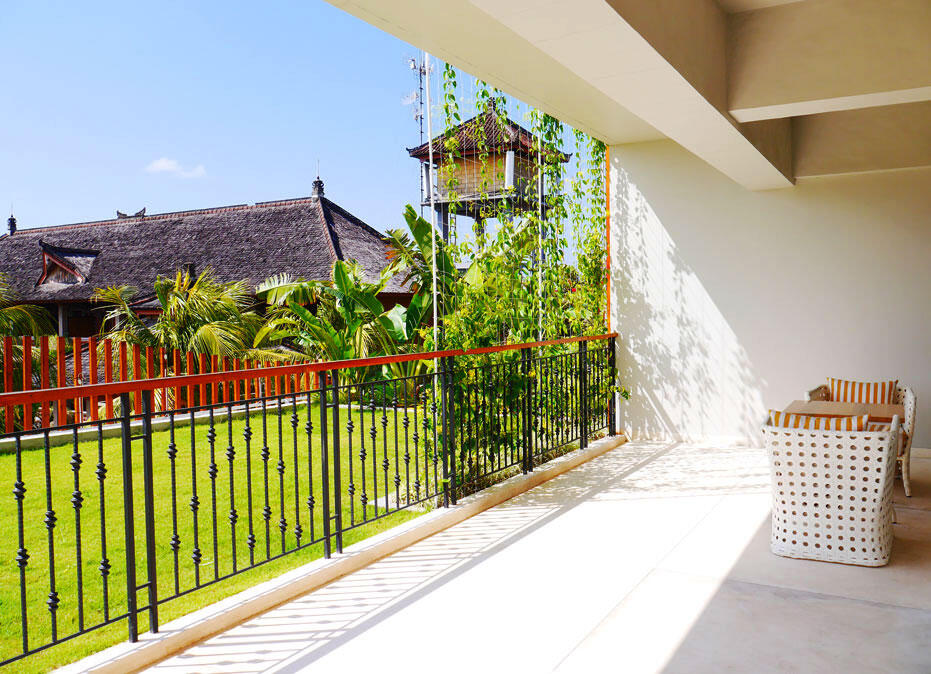 This particular room had a spacious verandah with a view of a garden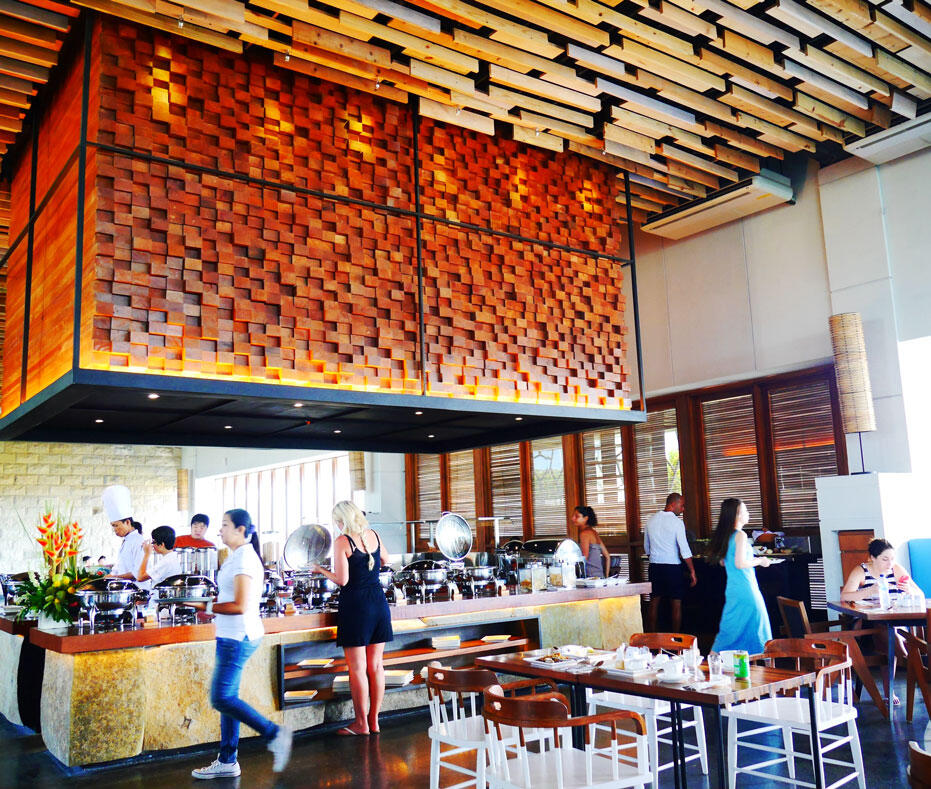 The all-day buffet area. The hotel has a variety of international cuisines available, room delivery service (of course) and even more dining options with 12 courtyard restaurants.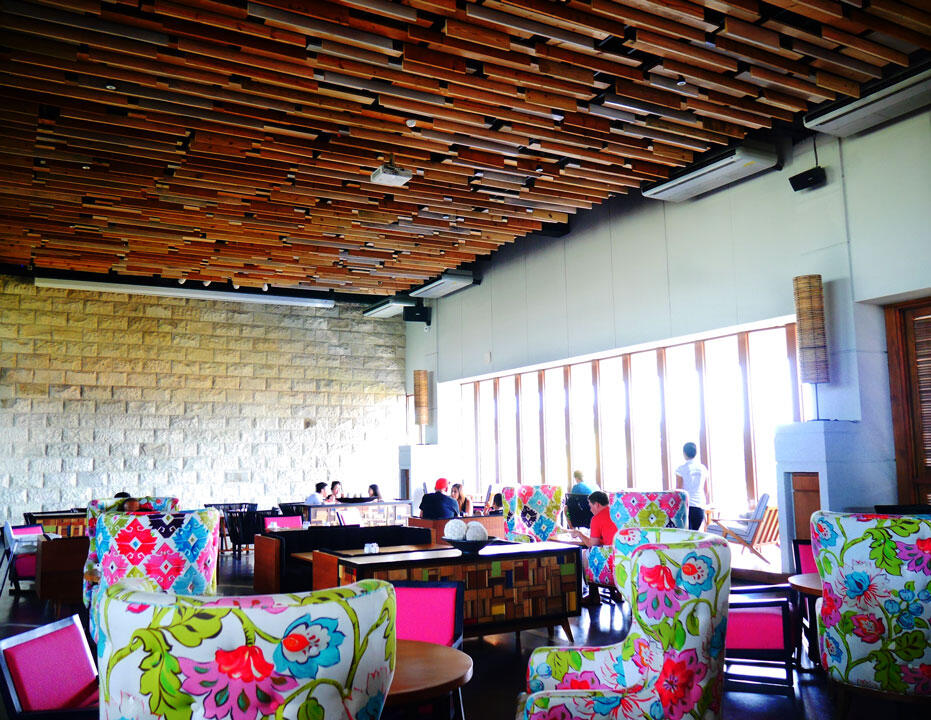 I really can't get over their furniture!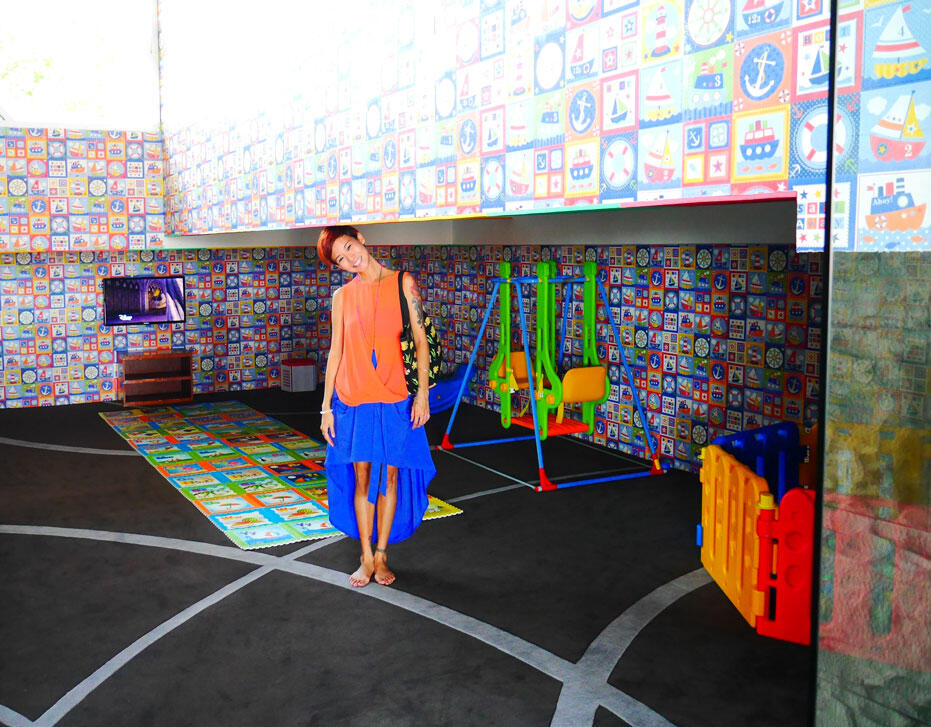 I just about fit in the toddler corner!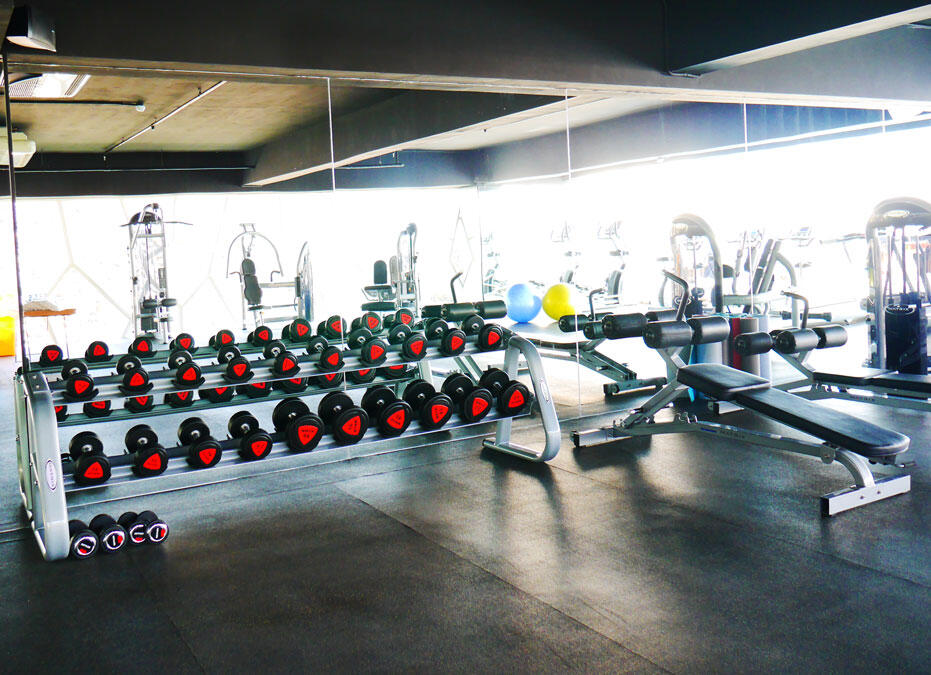 A huge gym (tho no one was using it). I guess working out isn't a priority for most!
I have a new appreciation for hotel gyms tho, cos i find as i get older, i NEED to work out regularly!!! (darn you gravity and age)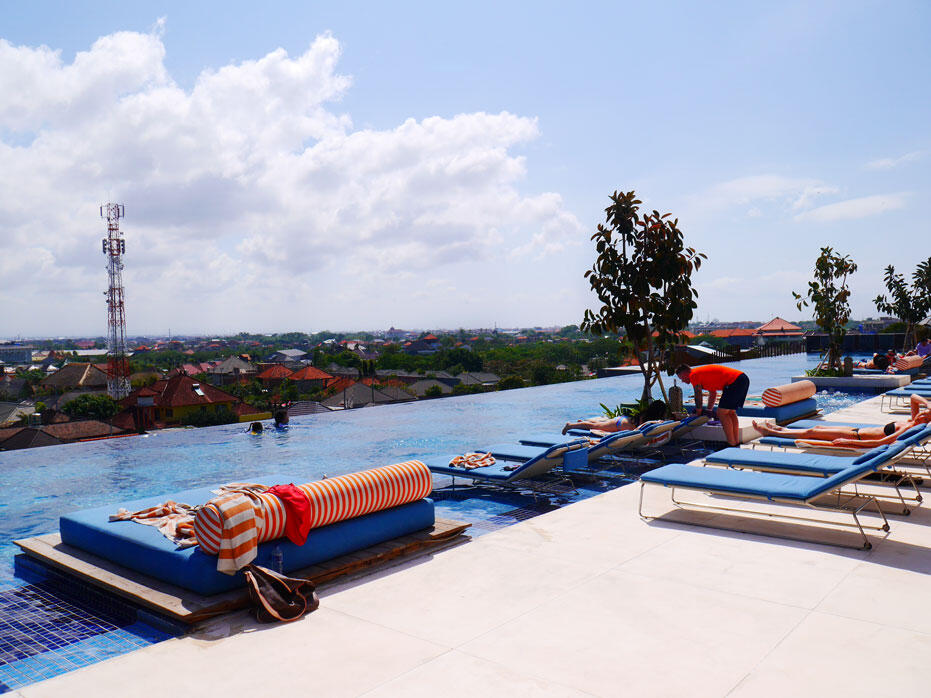 Round-the-clock 50m roof top infinity pool and pool bar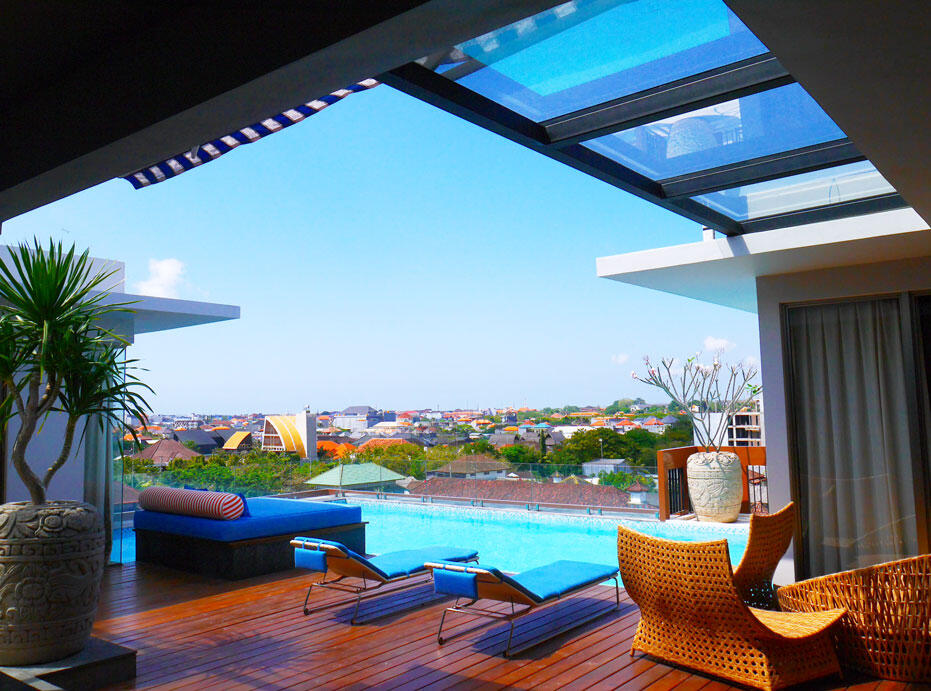 One of their other sky villas, looks great for a party!
Speaking of which… they do organize in-villa private parties if need be.
Back to our villa, which seemed so small after the tour. Never enough! Haha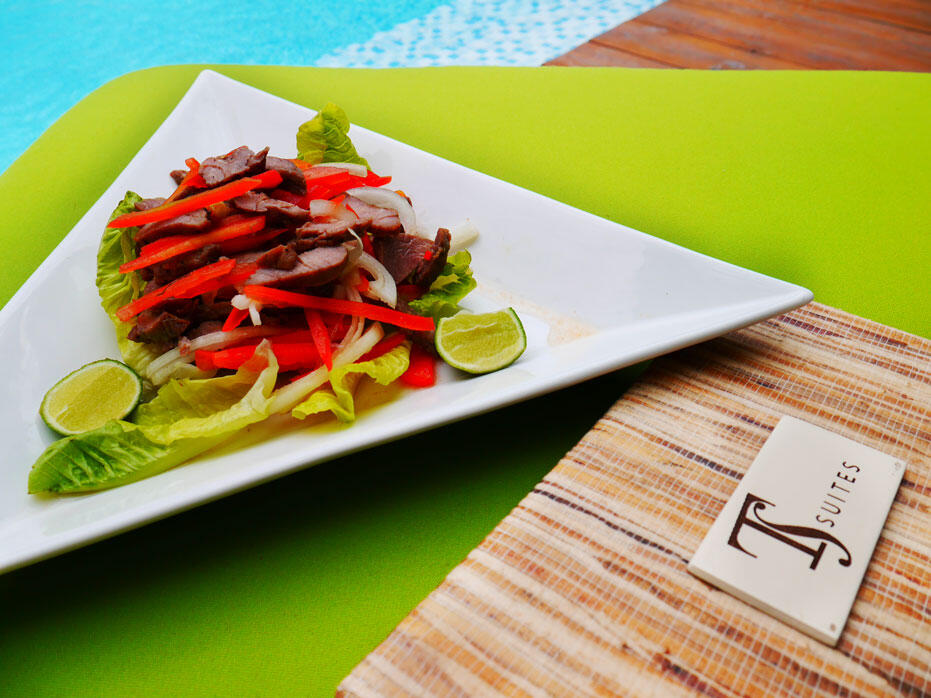 I spent a lot of time in the villa just chilling, reading, and having food by the pool while my parents went on a tour organised by TS Suites.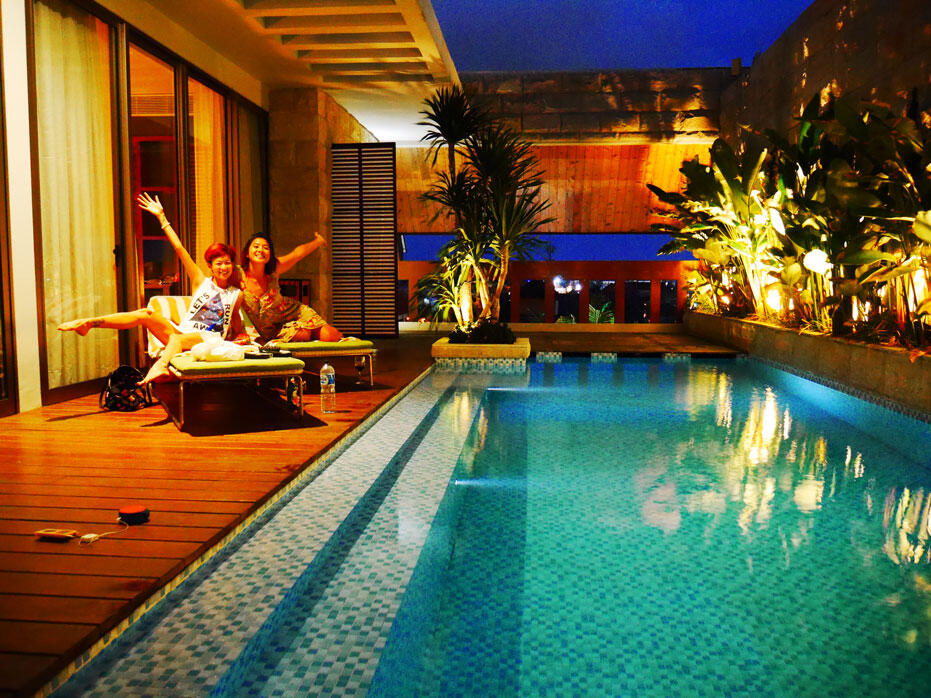 Had Rachel over to hang out, she runs Tanks & Kinis in Bali!
Pix of my parents! Took them to Biku for lunch one day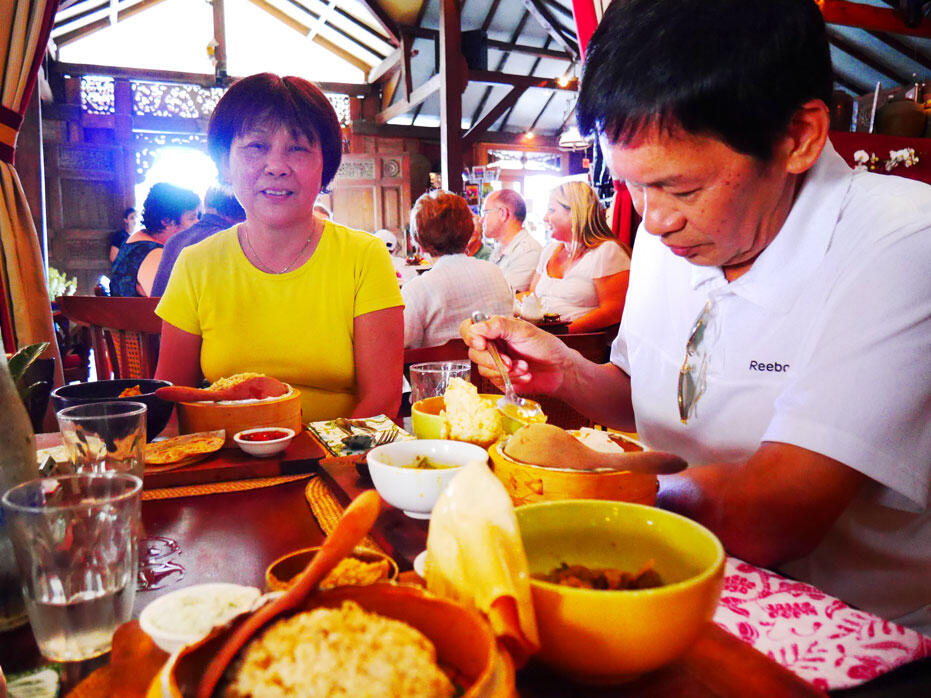 And Mamasan for dinner another day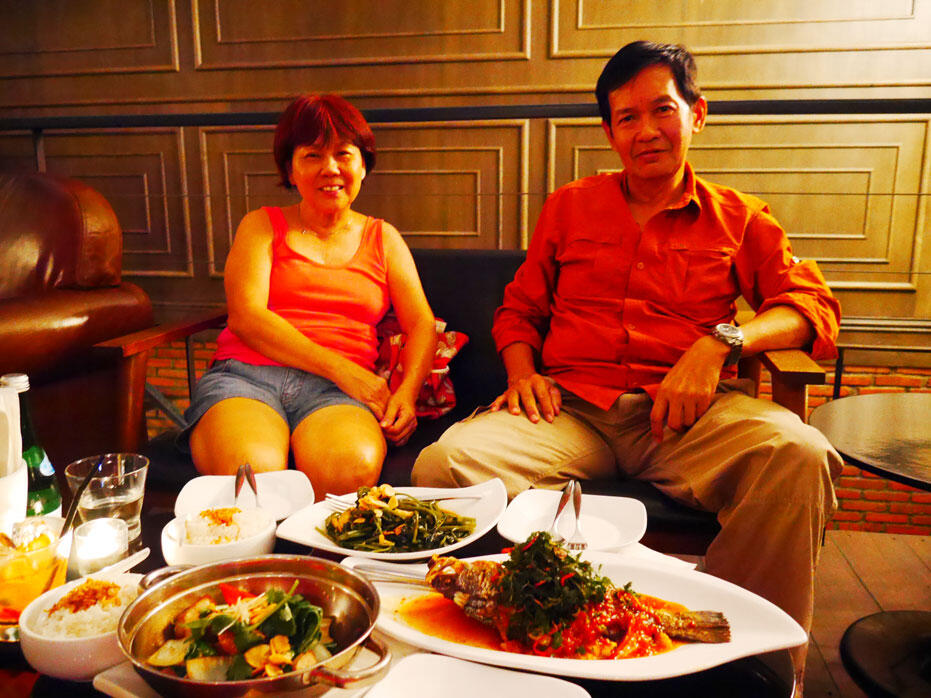 We had a sunset walk by the beach too…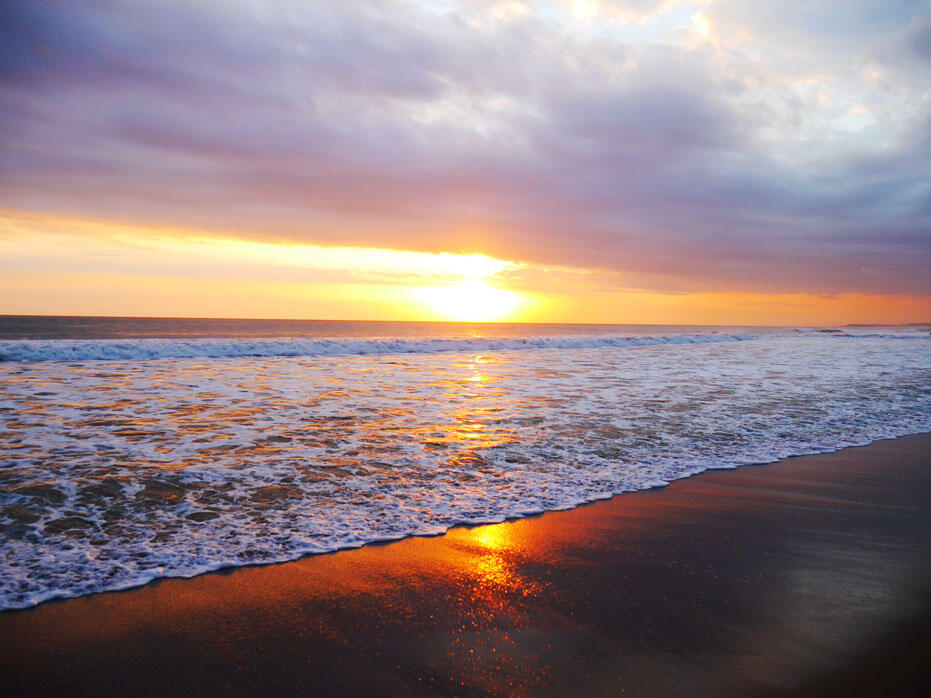 Ok just writing this post has inspired me to plan more family holidays and see more sunsets with them…! #rindu
Thank you for a lovely stay TS Suites.
You can check them out on www.tssuites.com/bali or book them via Agoda for some great rates.