Thanks to Voon Wei for sending over the feature from last month's issue of NewTide where i played Guest Stylist for a day! I took the earliest slot on shoot day (cos i had something else later on and had to rush off) and it was a sunny fun vibe where everything was done pretty swiftly!
I'll just pretend i know what the interview says…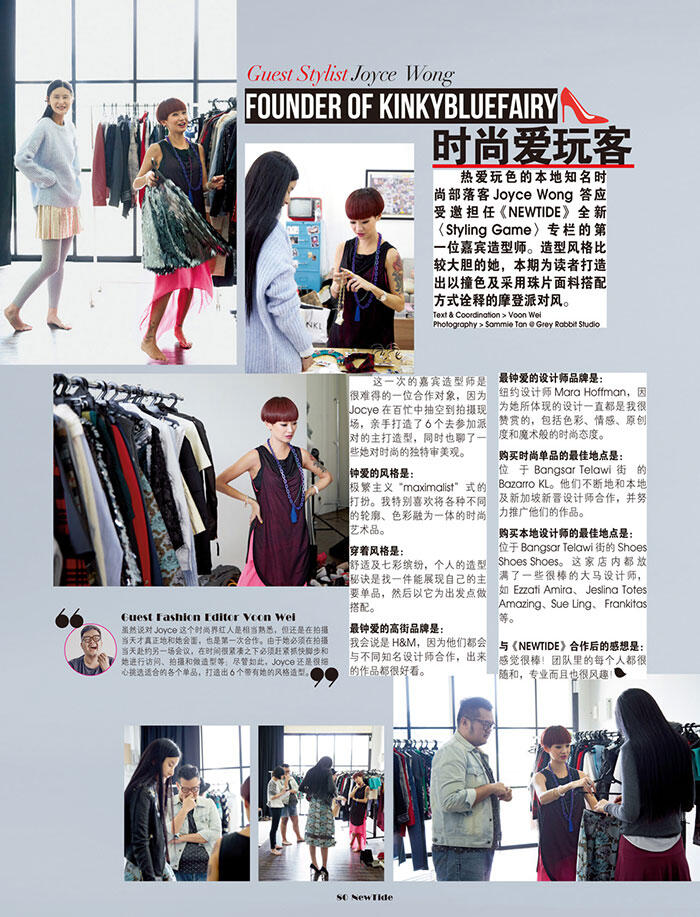 The team got together racks and racks of AW14 pieces from various brands, including shoes, bags and accessories; and Voon Wei and myself were to separately style different looks based around a few key pieces. You can see which ones i did, my pic is placed below them.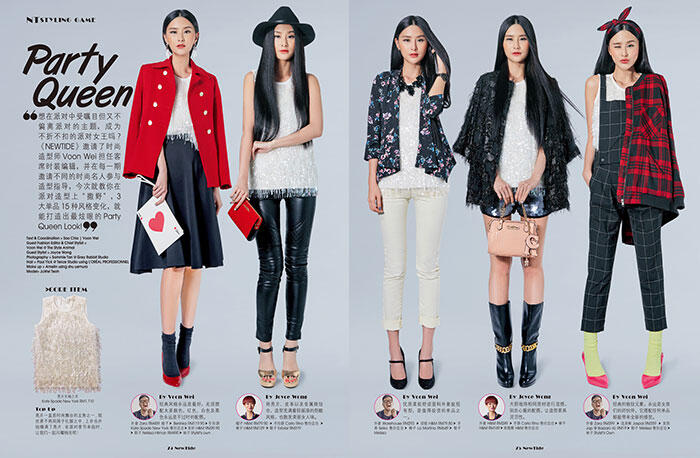 Modeled by Ju Wei, whom i met for the first time that day and discovered is a professional instagrammer. She was so tall and skinny… everything looked good on her!
I recall going for all the sparkly, feathery, glittery, sequinned pieces and layering them atop each other.
Why NOT!?!?!
Ok gt run, crazy week, i wish there were 40 hours in a day!!
xxx