Some time in December, my friend Edward from Singapore was visiting KL for the first time ever, and i told him that i'd try to take him to Awanmulan so he could get a taste of Malaysian nature. I'm adamant that if visitors come to KL, they can't just explore the city… you gotta get out and see how beautiful it is a mere hour away too!
I was having a crazy busy time at work… and it wasn't the best time to go away, but i felt like i needed to shut off for just a day. (The thing about running your own show is there IS no break. And as long as i'm within a whatsapp message or email away… i can't seem to run away.) But hey, Edward around was a great reason to: 1) be a great host. 2) get away myself.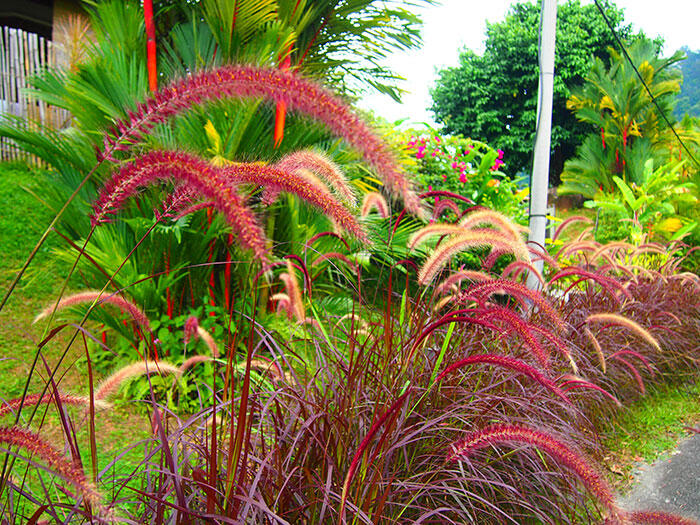 I've stayed in every single room in Awanmulan, save for Durian Runtuh and Rahsia – their latest addition to the nature retreat. It's built on a slope facing West so you can watch the sun set over the distant hills.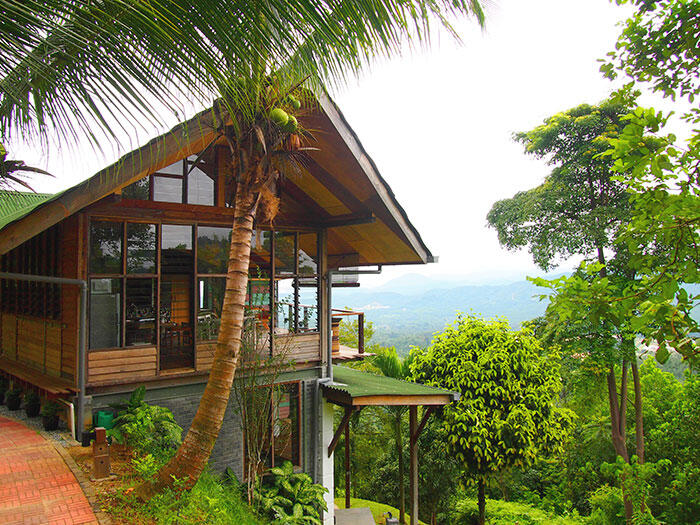 There are two floors – on top is Durian Runtuh, and below is Rahsiah. If you book only Durian Runtuh (2 bedrooms that sleep 4 pax) it will be RM1330; Rahsiah below sleeps 5 for RM1140. If you take BOTH rooms, you sleep 9 pax for RM2100.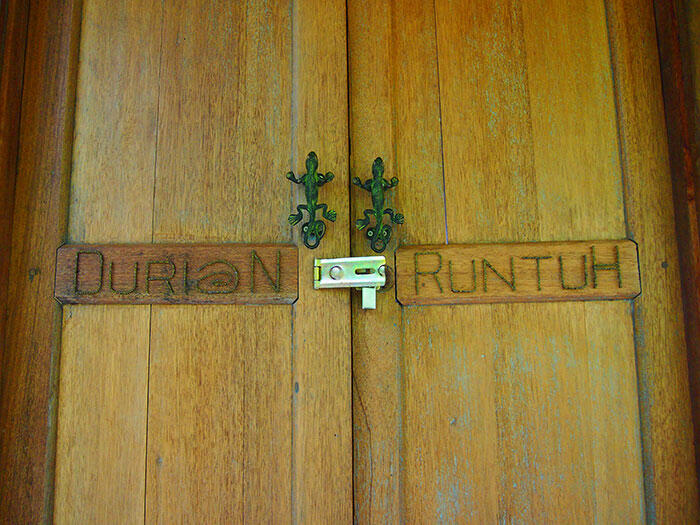 The words on their door sign are formed from nails being hammered into it!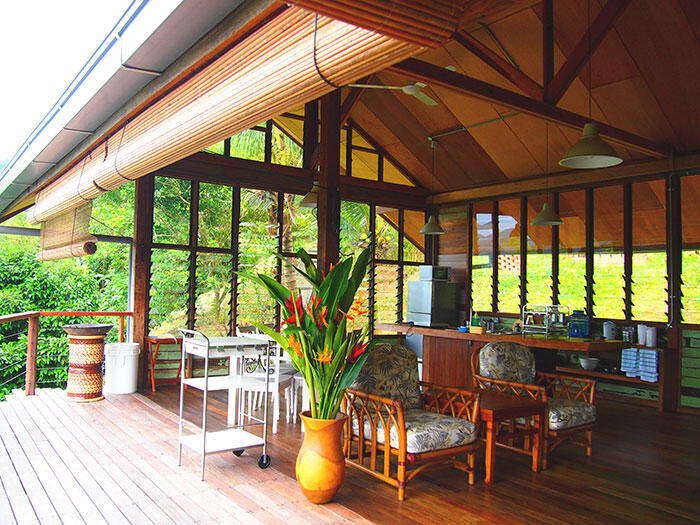 Kitchen with full amenities and living area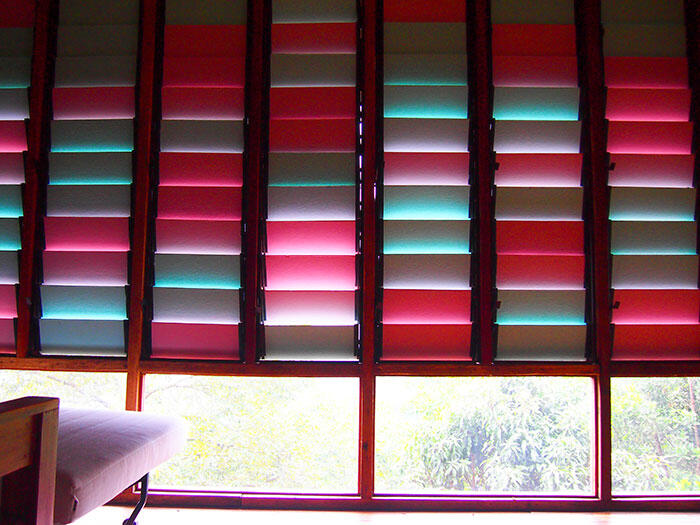 Love the pink and mint wooden window panes that complement the colours of the sunset rays so the whole room will glow in those tones in the evening!
BECAUSE I HAVE NO SHAME that i love Frozen.
Kitchen and dining area in Rahsia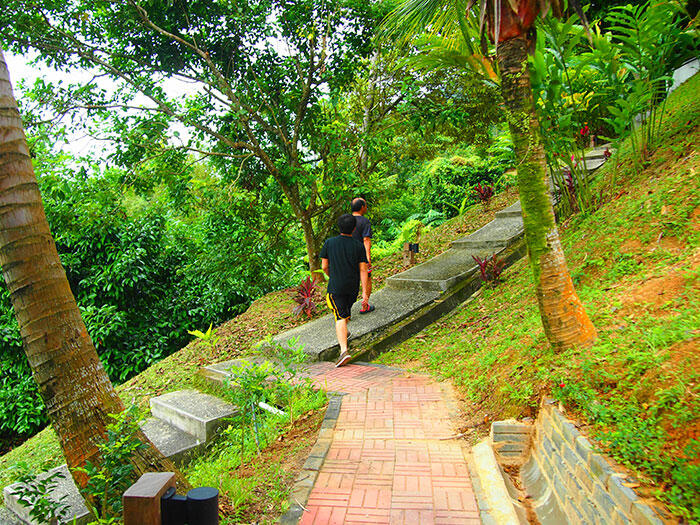 Uncle Teng obliged Edward with a tour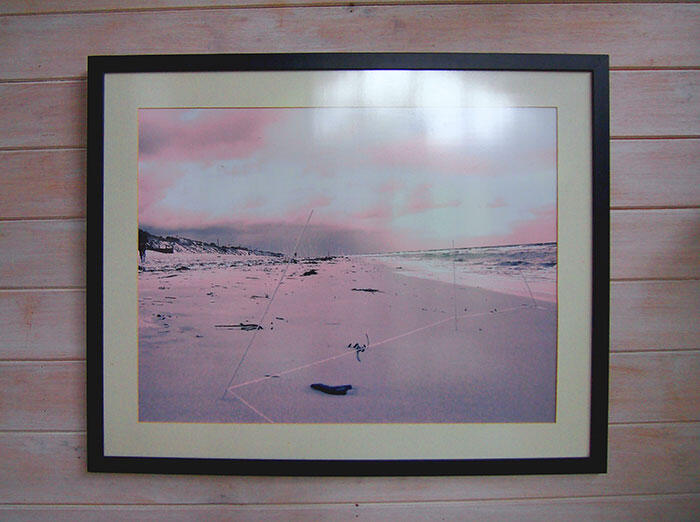 A photograph that one of their sons took. I was told the sticks are actually tiny matches. Perspective people.
Roof made by the orang asli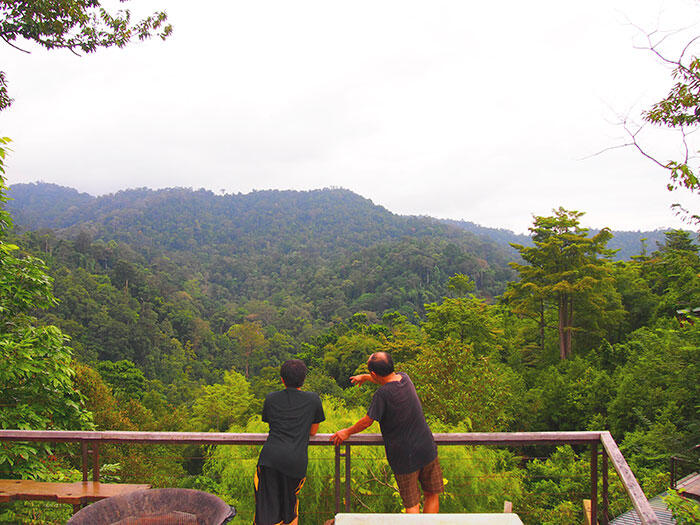 View from the other side of the premises, facing the East. Infinity pool #1 is just next to it.
The bathroom in Teratak Bonda
Infinity pool #2 facing West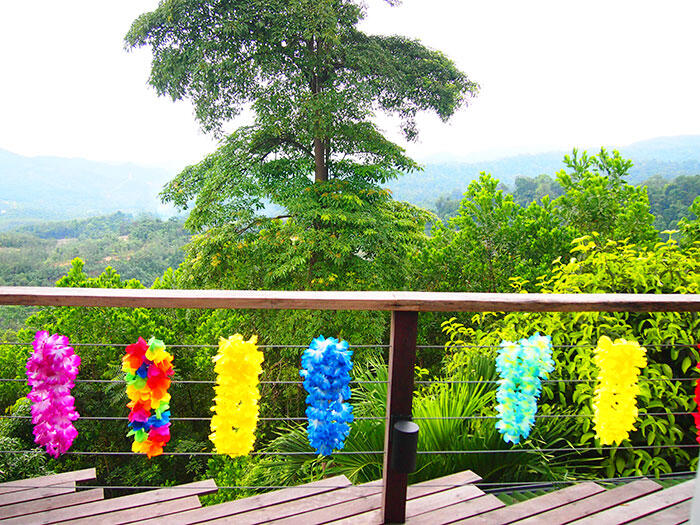 I broke out the decorations to colourize our living space for the next 20 hours or so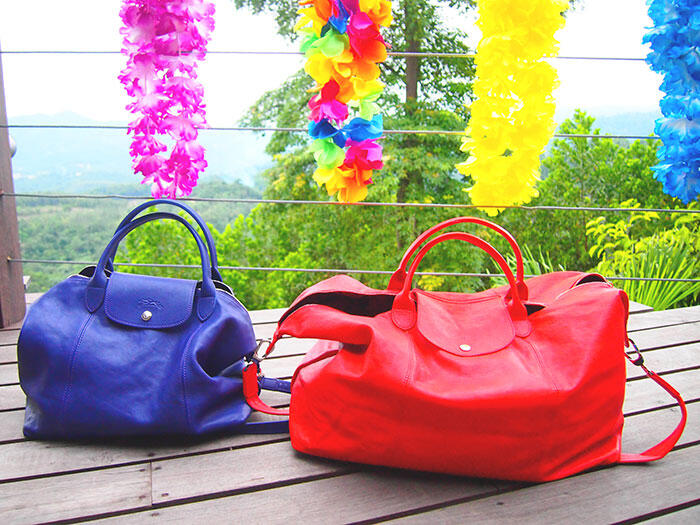 Took a family portrait of mon pliage cuir, i've never traveled with them both before.
I should more! They look so good together XD
Uncle Teng and Aunty Anne were so nice to buy us chilli and salted egg yolk crabs for dinner. And venison! I barely had it cos i still can't stand the thought of eating Bambi… and had a tiny taste at the end when there was barely any left.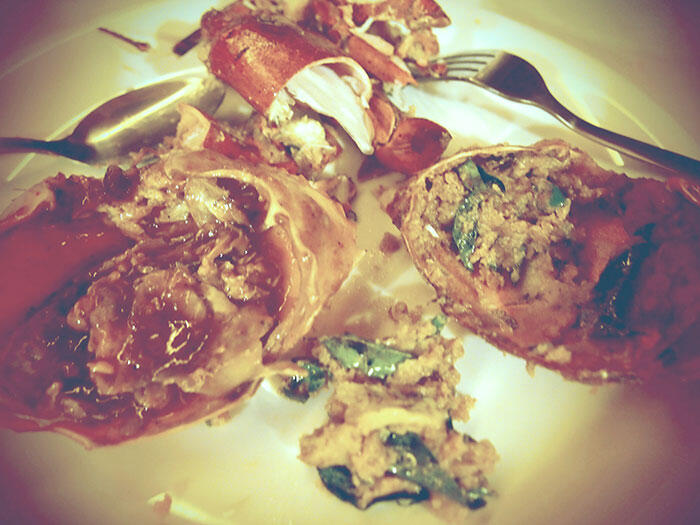 Dat egggg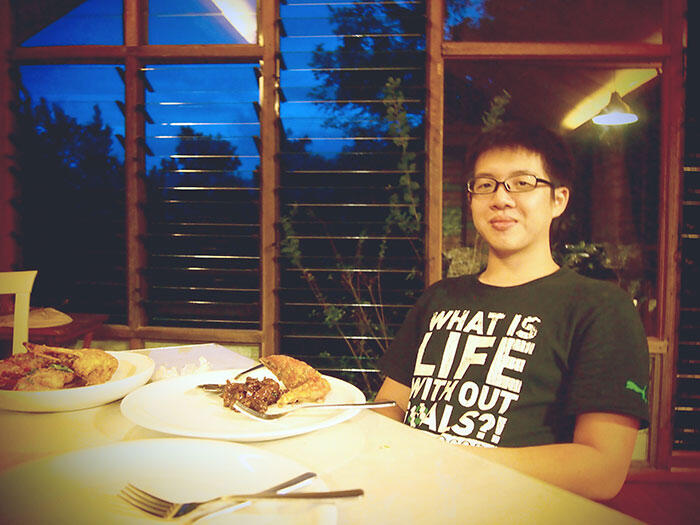 Edward just launched a music website the440weekly.wordpress.com. He's a singer and songwriter himself, and brought along his guitar to give a long performance. I think he wanted a jam session but unfortunately i had nothing to contribute… except bopping my head and being a really good audience.
Uncle dropped by for awhile too, and was so surprised to see that i wasn't drinking any alcohol, "Wow. You really not drinking huh? You must have been partying a lot!"
:p
This was just after my trips to London + Paris + Tokyo + Seoul so my liver was whining for a break.
It was so awesome to just CHILL. I need to make more time to get away into nature this year.
This was the first thing i saw when i awoke in the morn… i peeked behind while still half-asleep
to catch sight of mist wafting through the tree tops, i could hear the wind blowing the leaves a-rustling,
and the smell, that SMELL of fresh air… I went back to sleep for a bit more after hee hee.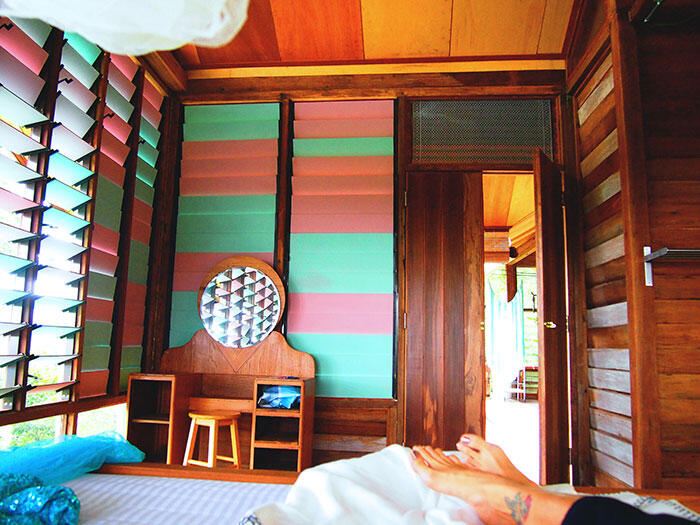 My room! Notice how the mirror reflects the open window panes that look astonishingly like… durian thorns?? OK you can see my Frozen dress next to me… it was sparkling so prettily like a POOL OF MAGIC in the night that i decided… to sleep next to it. (Oh wow i just admitted that i slept with my Elsa dress. And am saying it here in public. Might delete this later..)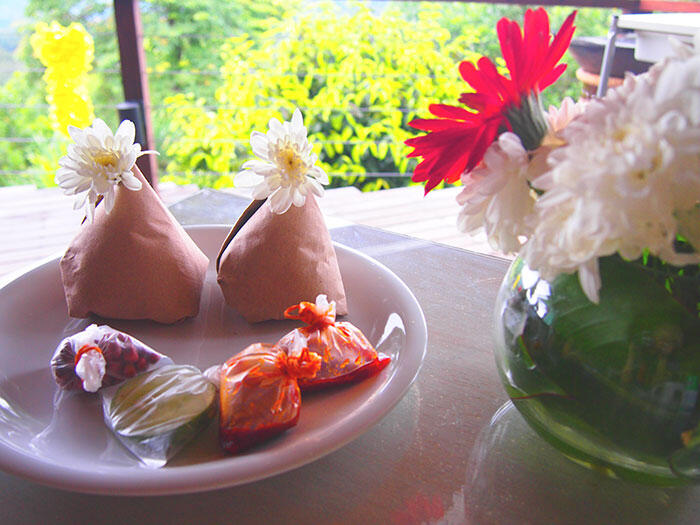 Nasi lemak breakfast provided!
I bought these ribbon tassels from our suppliers and am selling the short versions under "Decorations" on the online store.
I bought my Elsa dress months ago when i couldn't take seeing little girls wear them around and me not having one, anymore. Jealousy much? Well look who's gonna be jealous now! Cos my Elsa dress is better than yours! (Wow my maturity level just shoots up when i talk about Frozen :p). I almost played one of the songs and wanted to prance out the back room of the office when i first tried it on, but i was afraid the team would never take me seriously again. And now look what happened. I take it to Awanmulan and take pictures of me in it. I don't know why i try to maintain… let it goooo let it gooooo…
Ok i'll stop now.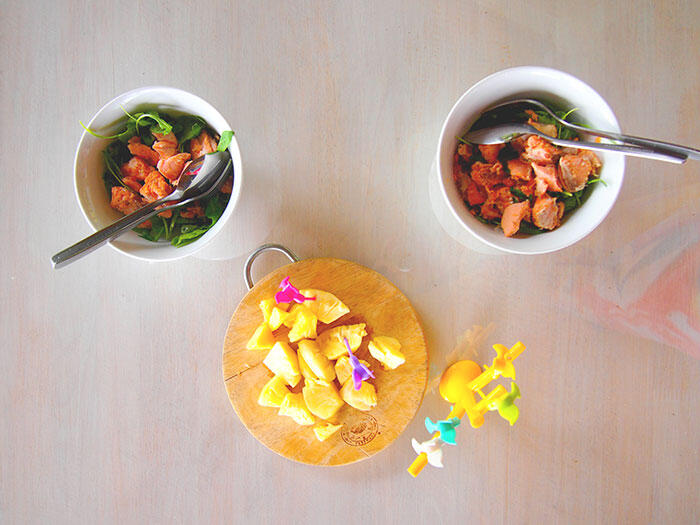 We had a simple lunch of salmon and spinach salad before leaving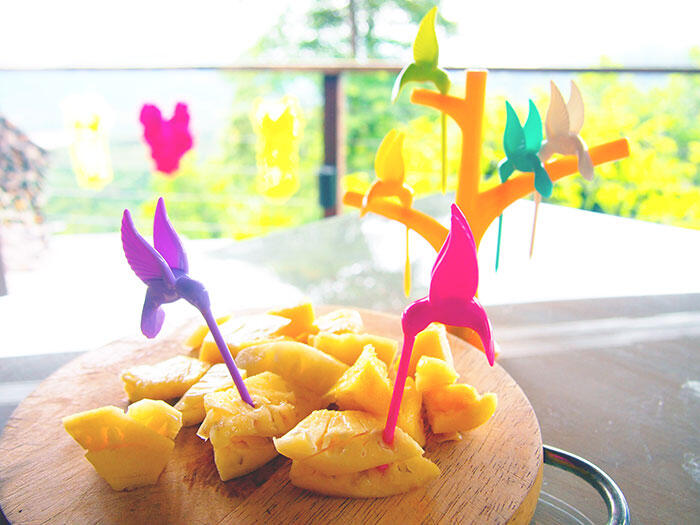 Brought my hummingbird fruit picks that come with its own tree stand (in background). It's been sold on www.kinkybluefairy.com in three different colours if you're interested! Under "Toys & Party"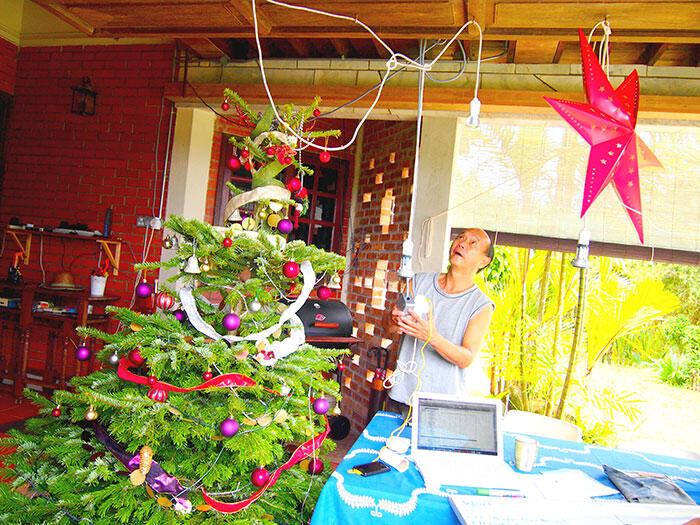 Went to say bye to Uncle and Aunty
Thanks for all the love! See you again soon!
<3 <3 <3
For a weekend getaway, or just ANY getaway, check out >
Website: www.awanmulan.com
FB: www.facebook.com/awanmulan