* Written by Weng Yee *
I am a big fan of crime shows, from Criminals Minds and Bones to Castle. So of course I jumped at the chance of attending a Murder Mystery Dinner! The invitation included a plus 1 so when I asked one of my friends, she was just as excited as I was at the chance of a weekend away in Cameron Highlands.
YTL Hotels had invited us to their 3D2N weekend getaway entitled "A Curious Twist in Christmas Tradition" at Cameron Highlands Resort where I would not only get to partake in a murder mystery dinner, but also witness the Christmas Tree Lighting Ceremony and sample a preview of their Christmas Dinner.
YTL kindly arranged transport for us from The Majestic Hotel up to Cameron Highlands and one piece of advice I have for anyone making the trip there is – if you are prone to motion sickness, use the new road! It may take an hour longer but the old Tapah road is not for the faint hearted, it is one curvy road!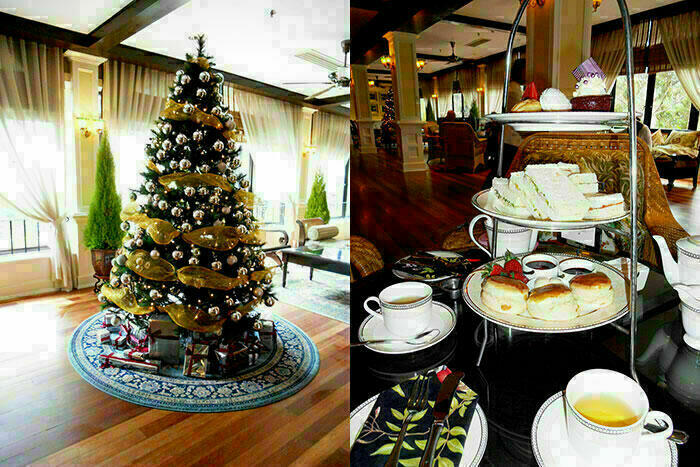 The atmosphere is so different that it's exactly what you need for a weekend away. The air is crisp and cool, the Christmas decorations are up, and they serve proper afternoon tea! It made me reminisce about my Christmas times in the UK. While KL does put in the effort of having decorations in the mall and Christmas songs on the radio, it just isn't quite the same. Afternoon tea in the Jim Thompson Tea Room was scrumptious and will easily fill two up. Their home baked scones with freshly made strawberry jam is definitely one of the best I've had in Malaysia.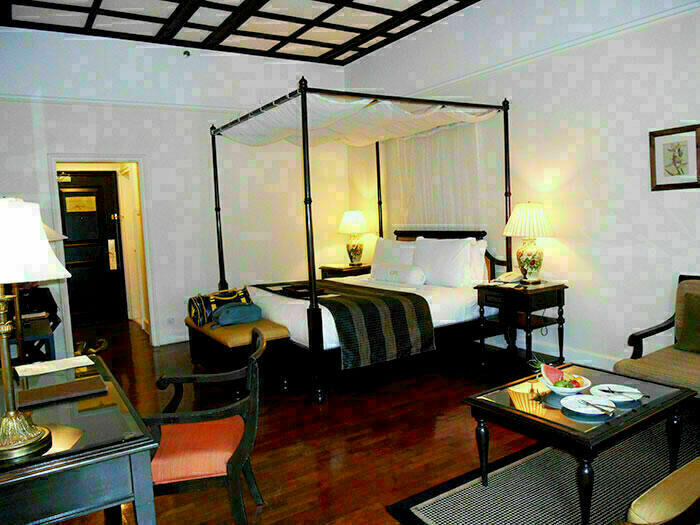 Our room for two nights. Nice touch of providing a fruit bowl whereby the fruits are already cut for leisurely consumption. I once stayed in a hotel where they provided a whole pineapple in the fruit bowl and no proper knife for it -.-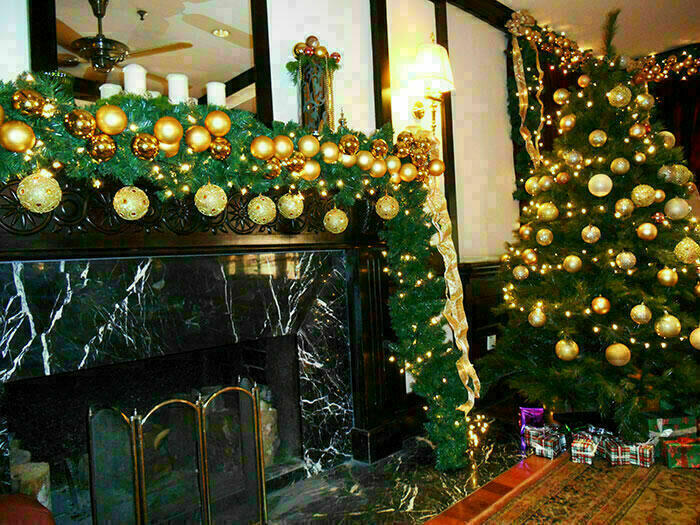 Holiday cheer all around! Their fireplace is lit every night which is perfect for chilly nights in Cameron Highlands. Over the weekend, I observed how people would naturally gravitate towards the fireplace while hanging out.
First item on the agenda for the Murder Mystery Evening was cocktails. It was a great way to loosen everyone up so that we could all get into character and talk to our 'targets' (everyone had been given a card beforehand with a list of tasks to complete such as who to talk to, blackmail or bribe).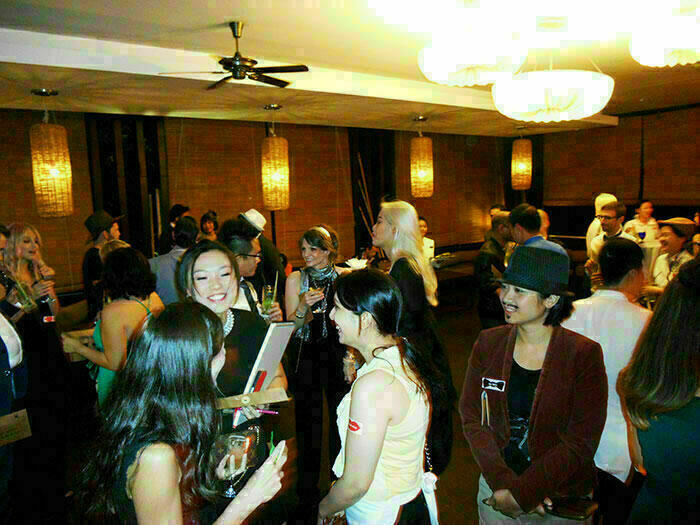 After that it was down to the Dining Room for dinner.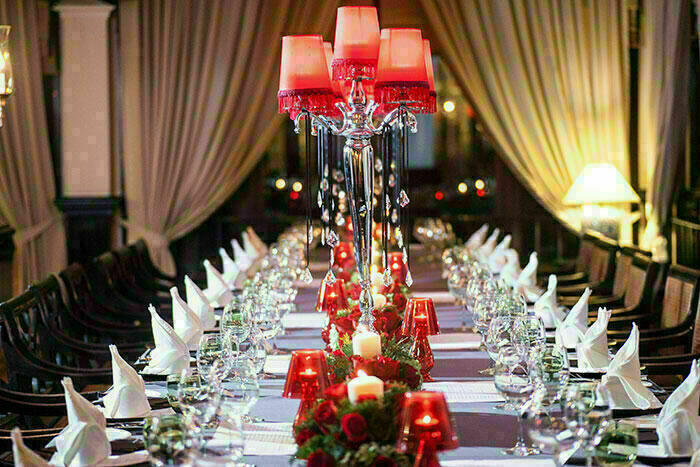 The setup was gorgeous. The roses on the table were so perfect that I assumed that they were fake until someone mentioned they were real. I even reached out to touch them to make sure. Dinner was a preview of their New Year's Eve Gala Dinner Menu.

From L-R: Semi-dried Momotaro tomatoes with blue cheese, Provence black olives, Aglandau extra virgin olive oil, aged balsamic and fresh basil; Angus beef and ale stew with Yorkshire pudding, green peas and vegetables (the beef was so tender that it melted in my mouth); Chocolate mousse mille-feuille with caramelised banana, pistachio soil and toffee anglaise.
Just as the first course was cleared, a scream was heard from the drawing room "A MURDER HAS HAPPENED!!" And of course like the kepoh busybodies we were, the entire Dining Room cleared out to take a look at the poor unfortunate soul.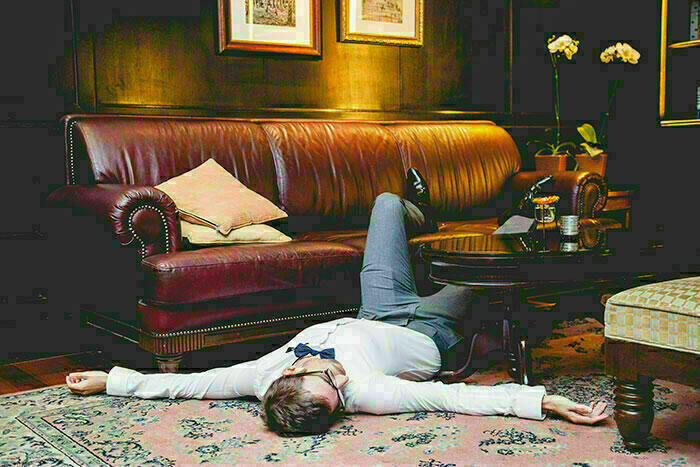 Who was it but 'Jim Thompson' himself. After everyone got a good look, we were told to make our way to dinner but before anyone could sit down, a second scream was heard and off we rushed to the billiards room where we found the second victim…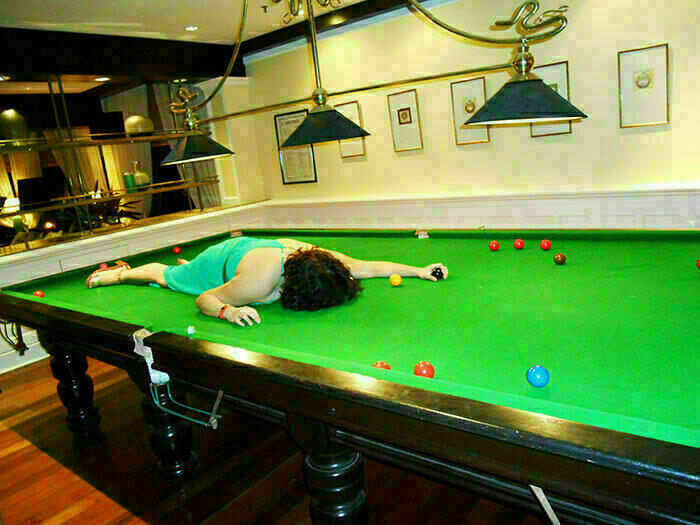 As we made our way through the rest of the dinner, all the scandals and secrets that each individual was hiding started emerging. The finger pointing became animated as everyone was trying to pin the blame on everyone else but themselves. At the end of the meal, everyone voted on who they thought the murderers were.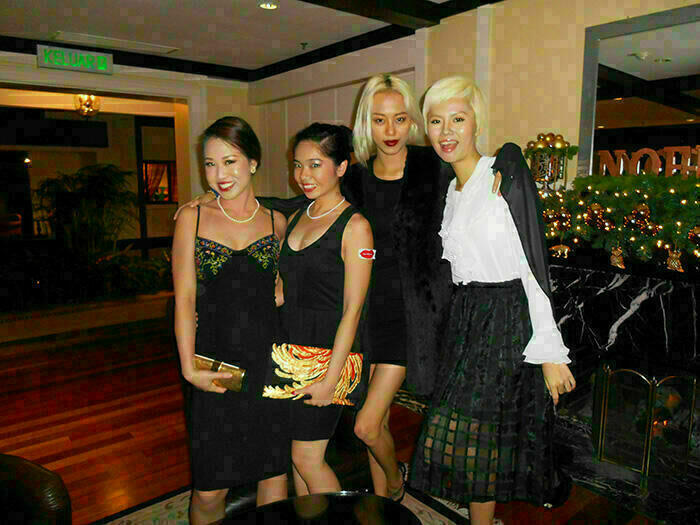 Pui Yi (my guest for the weekend) as an aged columnist, me as the French nanny (yes with all the stereotypes that go with it), Sheena as Cher, and Reiko as an entomologist.
It was a very fun night, like a a game of Cluedo!
The next morning we woke up for breakfast which was served cascade style. This means that while there is a small buffet table set up with cold cuts, fresh fruit juices and cereal; everything else was made to order. Talk about luxury!
We had signed up for the Jim Thompson trail walk and ventured out at 10.30am. Our guide Madi was very very knowledgable. He could answer the group's questions whether it was regarding a flower along the trail or the history of Cameron Highlands. The trail was not too strenuous as there were many breaks to tell us more about Jim Thompson's life as well as all the conspiracy theories surrounding his disappearance.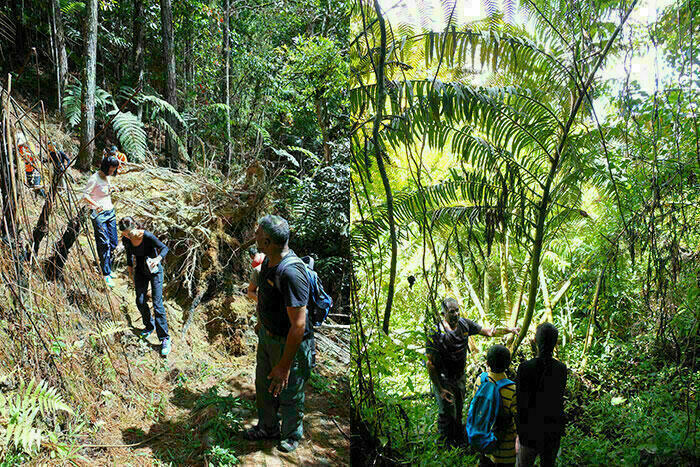 Left: A tree had fallen down the path so we had to improvise.
Right: Madi telling us about the elephant fern, the largest species of fern in the world.
Got back to the hotel just in time for lunch. Was starving by this point so when the food came, straight into my tummy it went. Completely forgot about taking pictures of it. But I can assure you the miso noodles and chicken pie were delicious. No I didn't have both, although thinking back now, I could probably have finished two main courses. It was that yummy and I was that hungry.
Spa time! I love love love getting massages so I was happy I got to try their Spa Village. I had already chosen the Mint package while Pui Yi got the Chrysanthemum & Avocado one.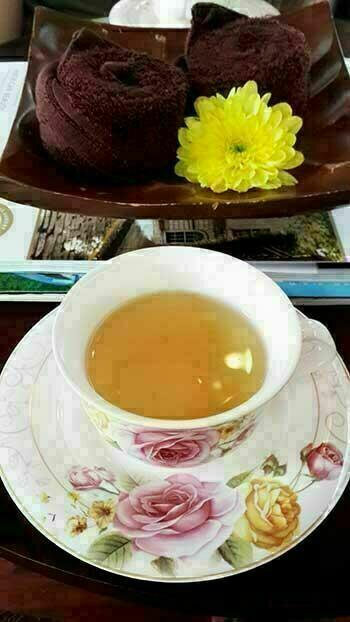 You start off with a hot cup of Chamomile tea and some warm scented towels.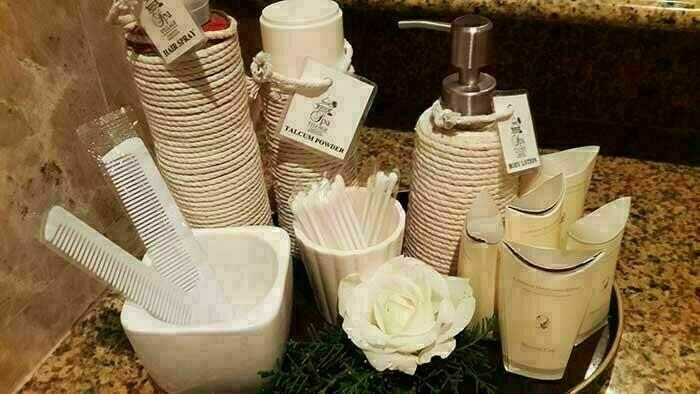 There was so much more to the spa experience than I could imagine. From the amenities provided in the changing room, the classical music earphones in the bath, the heated neck pillow in between treatments and many more. It was definitely an experience I would happily pay for because the service was impeccable. Everyone I observed walking out from the spa had the same look on their face – the face of I'm-going-to-melt-into-a-puddle-right-now because we were that relaxed.
Evening came about and the whole shebang from dressing up started again as it was Christmas Dinner time. But first, the launch of the Christmas lights.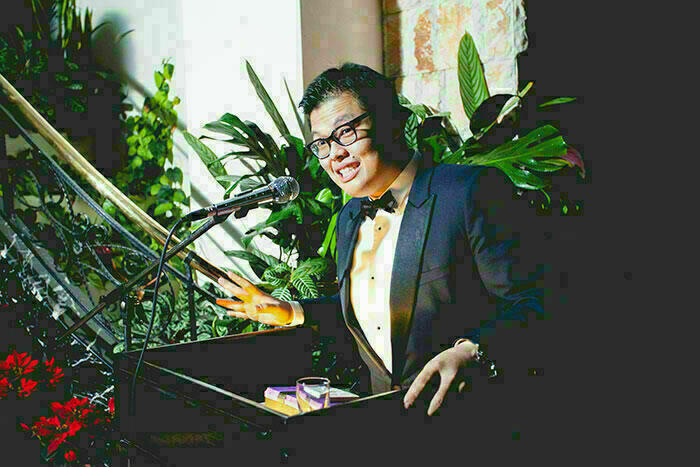 Mr Jeremiah Tan, Executive Director of YTL Hotels, giving a short speech before the lighting.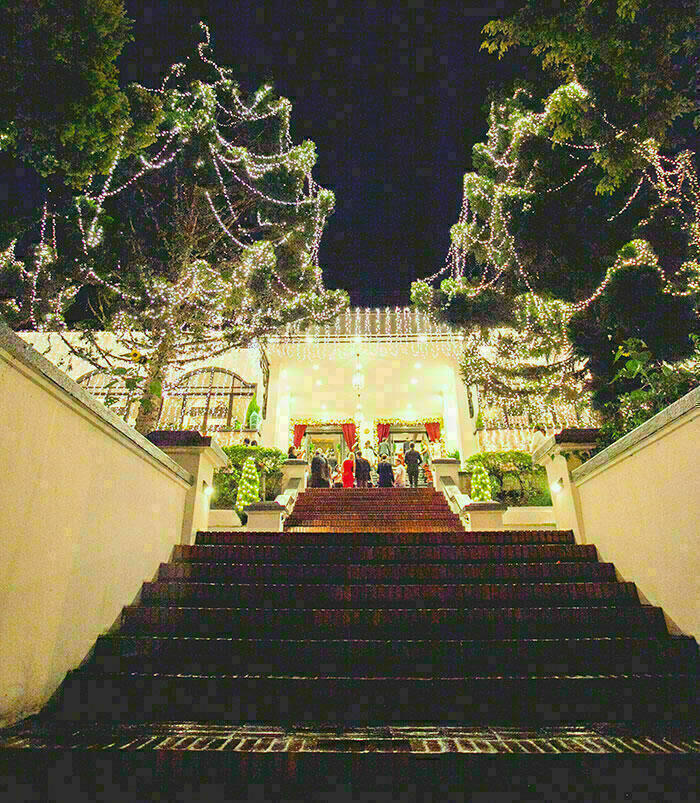 And then tadahhhhh! Fairy lights sure do increase magic factor.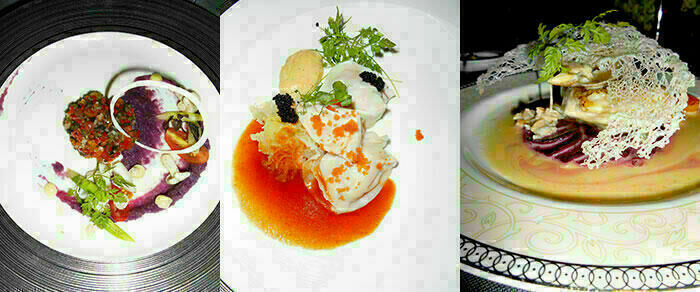 From L-R: Cameron mint tea salsa with lavender potato mash and Shimeji mushroom confit; Crab tortellini in boullabaisse with saffron mayonnaise and Italian parsley; Red perch fillet on clam mornay and beetroot lyonnaise.
After dinner from the night prior, I knew that Cameron Highlands Resort had a high standard. But the Christmas Eve Dinner menu the second night still blew me away. That crab tortellini was the BEST.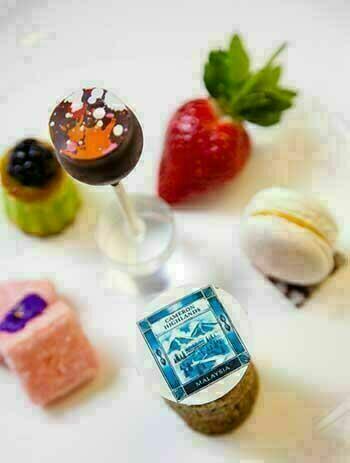 Dessert get a line of its own. You see that inconspicuous chocolate stick in the middle? Leave it for the last so that you can have it lingering on your tongue as you leave one of the best dinners ever. There was peanut butter in the chocolate stick and it was the hit of the night's desserts as everyone wanted more. Jeremiah even went to ask whether the kitchen had left! (Unfortunately not.)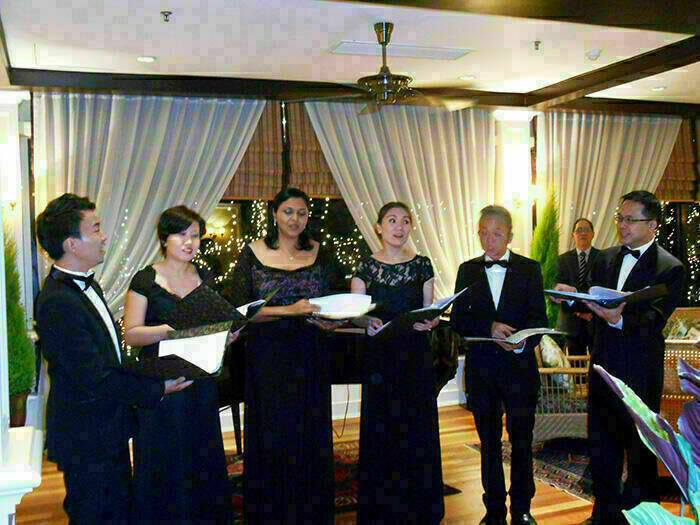 Entertainment for the night was by VerSes an acapella vocal group. Like a group of angels singing. Seriously.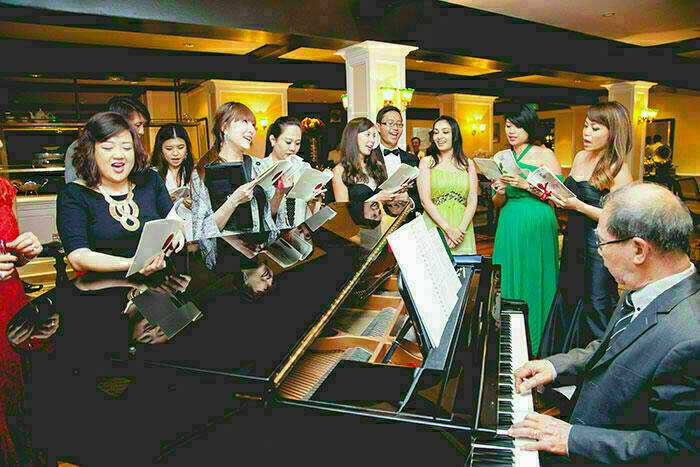 After one too many cocktails provided by Cocktails Solutions, everyone gathered round the grand piano for a carols sing-a-long. Honestly it was the most festive scenes I've experienced. Mulled wine, carolling and great company!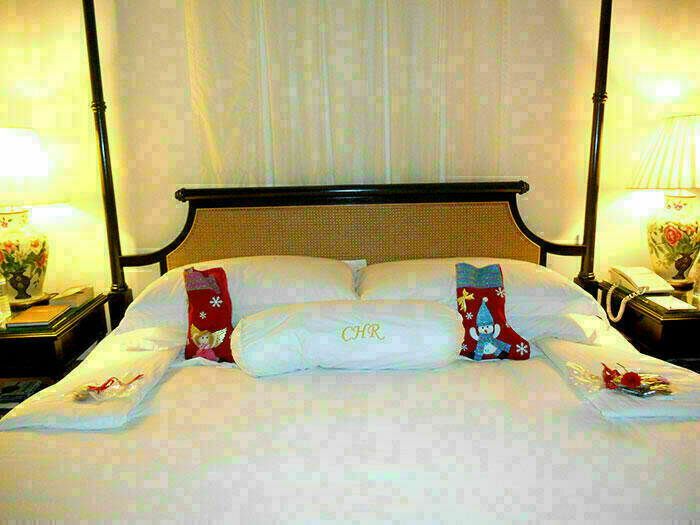 At the end of the night, we returned to the room to this sight. Christmas stockings stuffed with goodies, gingerbread men/women cookies, and mince pies. A perfect end to the night if I must say.
Sunday morning, we packed up had one last meal in the hotel and headed back down to reality. Writing this blogpost just makes me want to go back!!! It was a great magical escape for the weekend and I would highly recommend it to anyone who needs a break from their hectic life and just wants to be transported somewhere special without having to get on a flight.
Thanks YTLHotels for spoiling us silly. Also thanks Joyce for letting me go!
++++++++
The Christmas Eve and New Year's Eve Gala Dinner is priced at RM350++
The Murder Mystery Evening  prices begin at MYR 4,500 for a single murder mystery (20-40 guests) and MYR 8,500 for a double murder mystery (41-70 guests) and are inclusive of event management, printed collaterals, group briefings, clue hunt, emcee and candid digital photography.
For more information on Cameron Highlands Resorts and all the accompanying activities, please check out their website: www.cameronhighlandsresort.com