For this entire week, there's a massive set up for the Live In Levi's® Premiere at the Main Concourse in KLCC!
Celebrating over 140 years of sharing denim with the world, Levi's® has created a showcase to share with everyone how the denim label has marked history and shaped style and culture in Malaysia!
I'm so chuffed to announce that i'm one of the personalities Levi's® has picked to be a part of this campaign.
Check out my profile they've set up on their website *here*! YAYNESS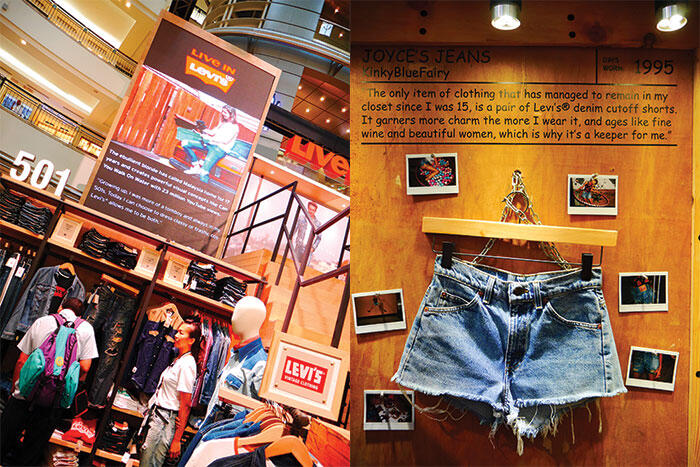 There's even a little KinkyBlueFairy corner they set up there *beams*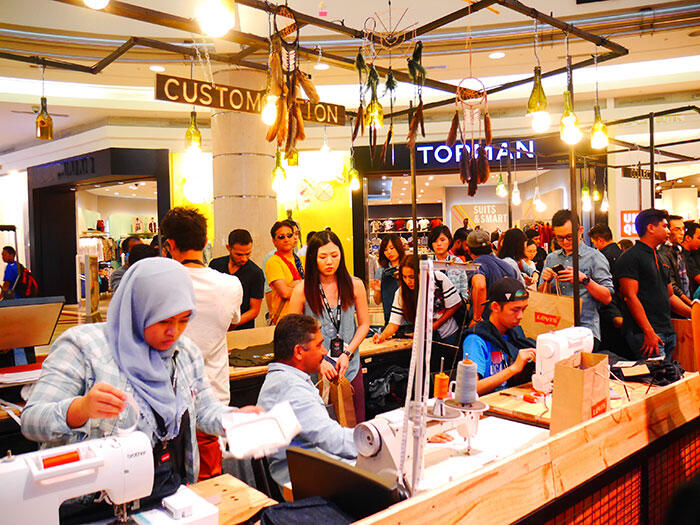 You won't miss a huge customization area where you can get any Levi's® apparel you purchase there done up for free. Get embroidery designs done, or iron-on patches exclusively created by two prominent artists in KL.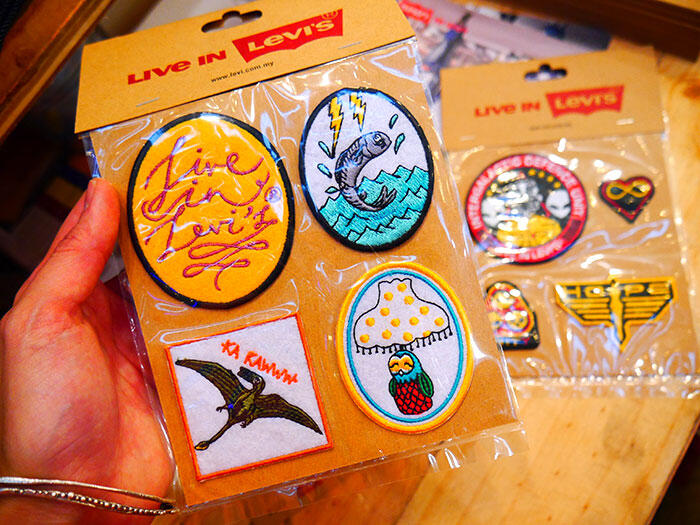 The above are designed by quirky tattoo artist Lynda Chean (who inked my Peter Rabbit on me!)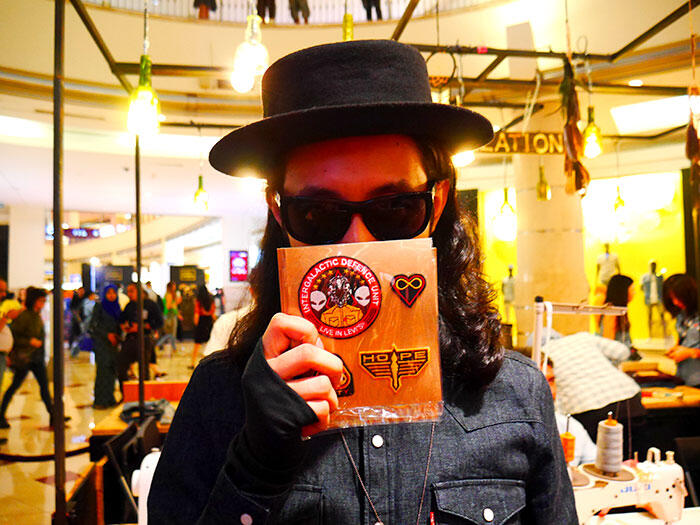 Above is illustrator / motion graphic designer / artist Art:tech with his iron-on designs.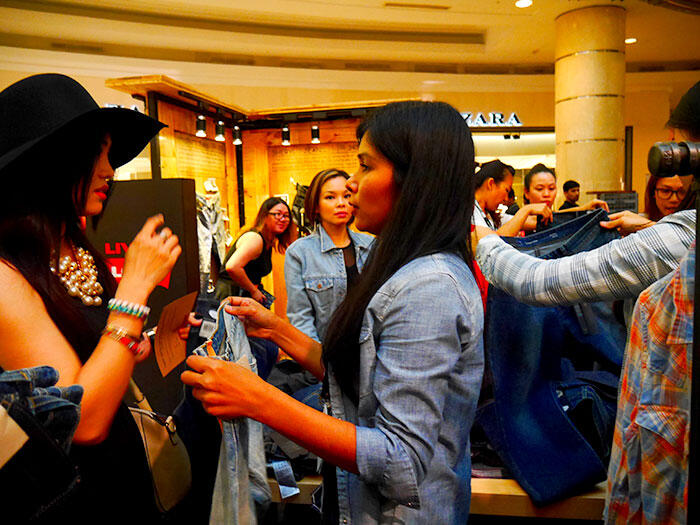 The place was packed and people had their shopping mode ON!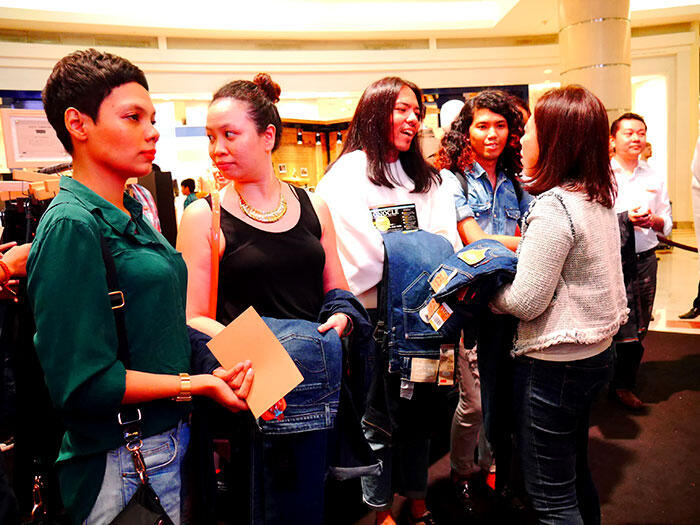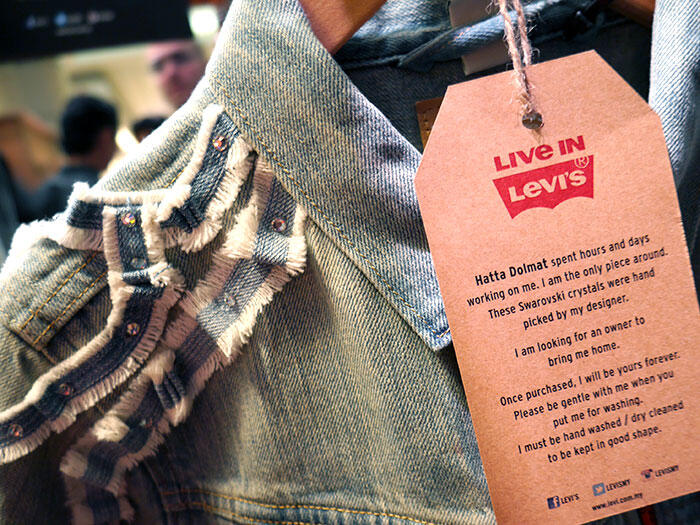 Levi's® also collaborated with renowned fashion designer Hatta Dolmat to create three specially-customised ladies' Trucker Jackets. They're all being featured at the showcase, and proceeds of their sales will go towards the National Autism Society of Malaysia.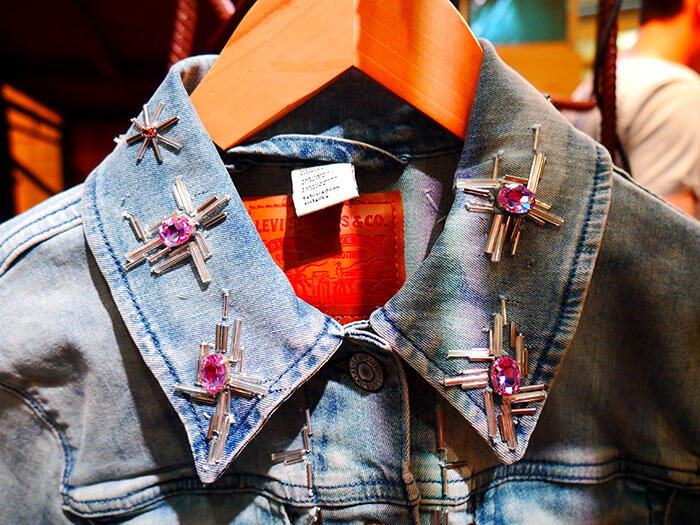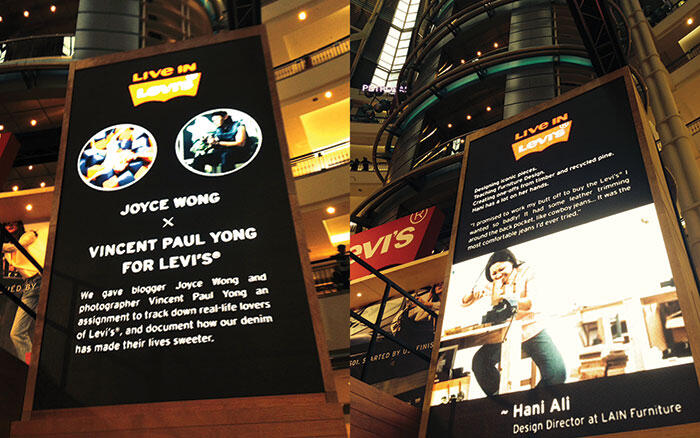 On two giant screens looming above the space, rotate visuals showing off the #LIVEinLEVIS project photographer Vincent Paul Yong and i have been working on the past month. We tracked down 20 Malaysians who inspire us, spoke to them about how Levi's® have been present in their lives, and shot them in their various work or living environments.
I must say that i was completely touched by so many of their stories, some of them even made me shed a tear or two! I will be sharing some of the full interviews i did, on my blog in the coming weeks 🙂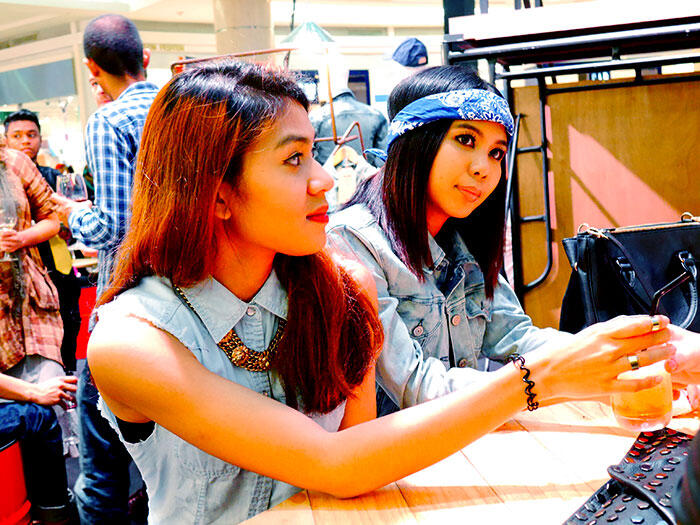 On the right is rapper Kayda Aziz, also one of Levi's® personalities.
Her mum is none other than Sheila Majid, which would explain her stunning features.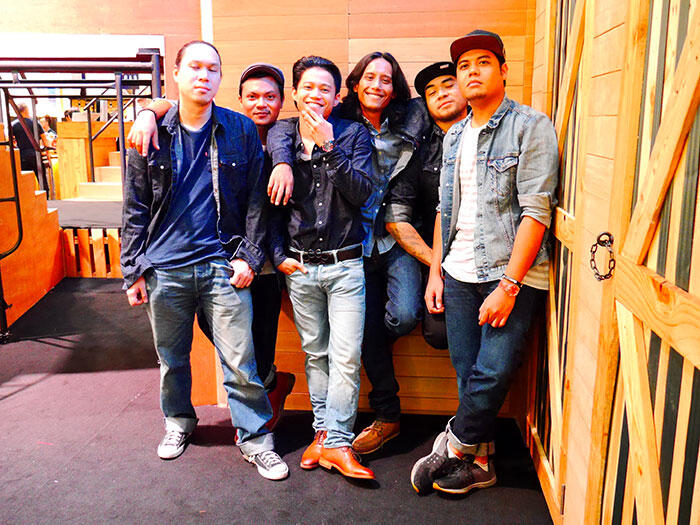 Rock band Oh Chentaku. I wish i met them all properly! There was so much going on..!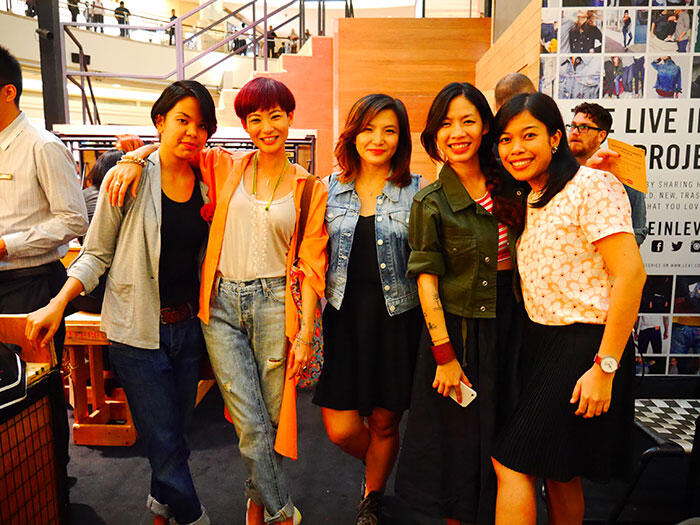 My girls – Didi, me, Sarah, Sueann, Myra.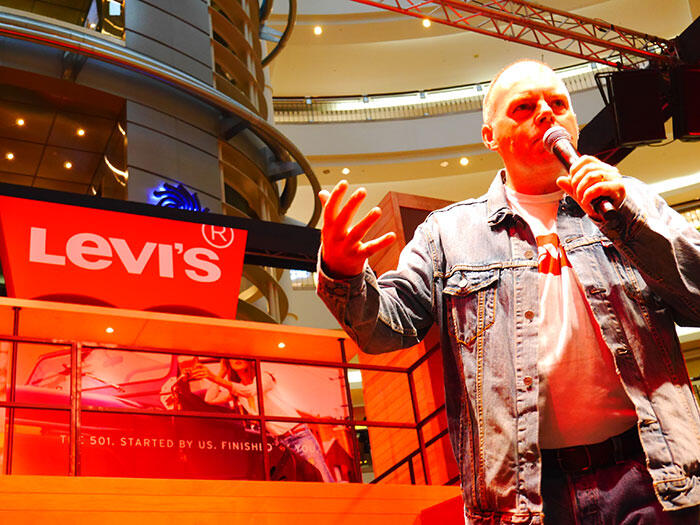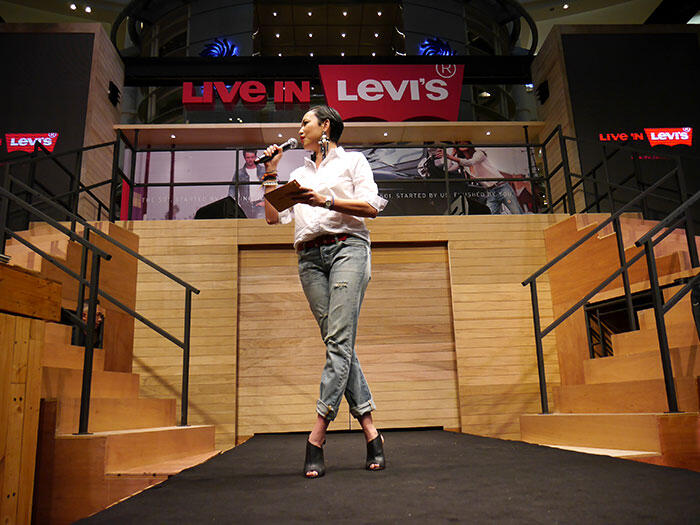 Veteran model and actress Bernie Chan emceed the event.
Check out her outfit. Her ensemble and all that of the models for the show were styled by Sheryl Oon!
Seriously, that girl has major skill.
Sheryl will be giving styling tips at the Live In Levi's®Premiere at these times!
» 9-12 September > 6:00 – 8:00pm
» 13-14 September > 1:00 – 3:00pm; 4:00 – 6:00pm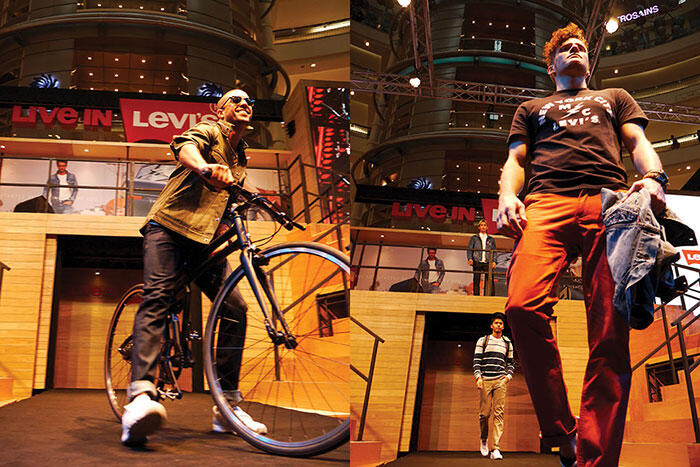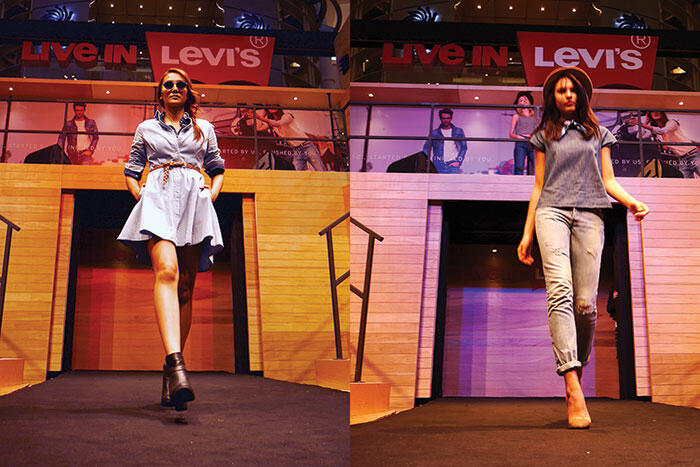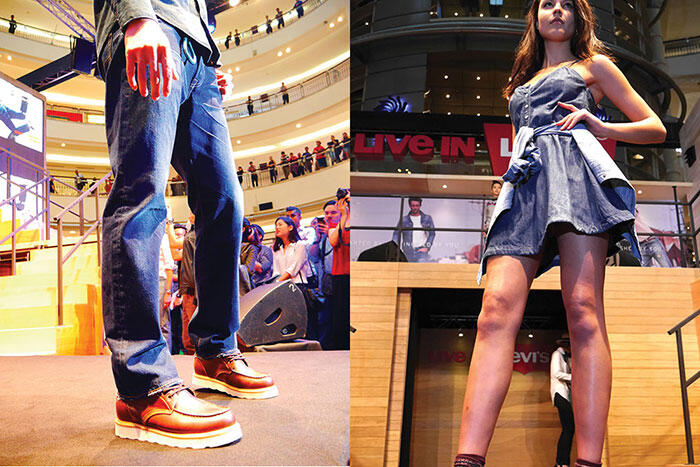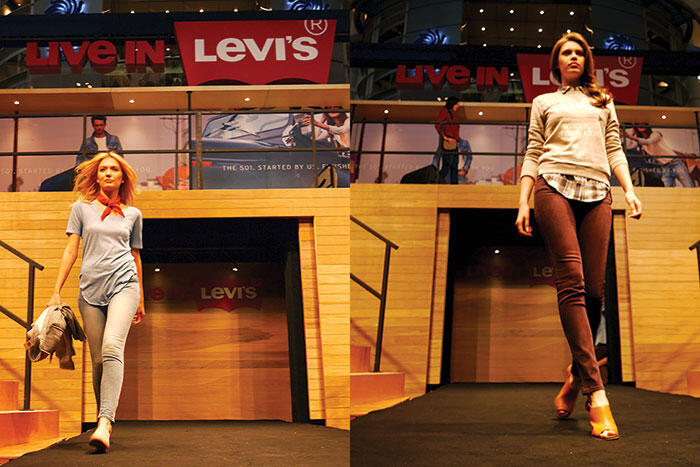 The stage is impressive… i just discovered it was constructed by The Biji Biji Initiative, and is fully eco-sustainable and made from repurposed materials.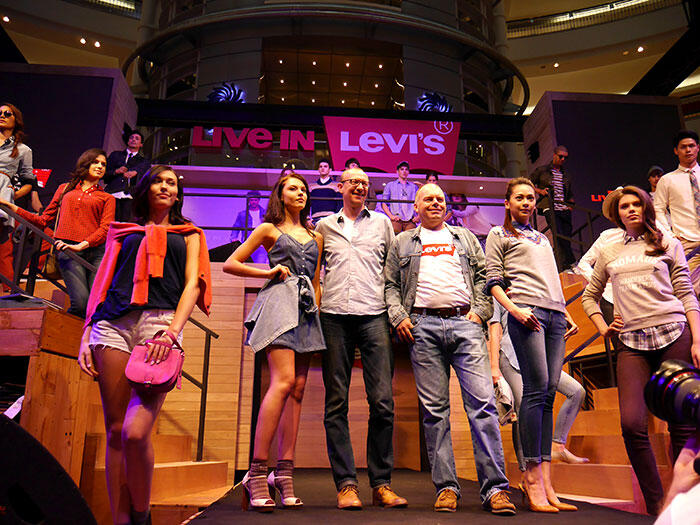 And then guess who performed live!? Sheila Majid!!!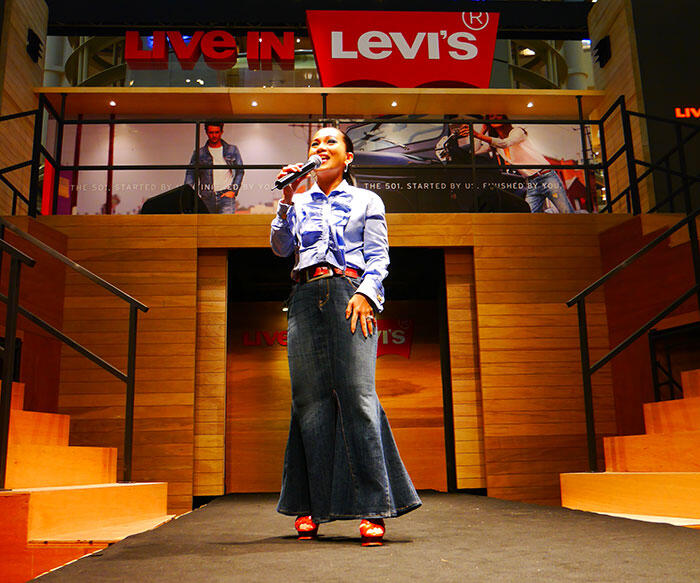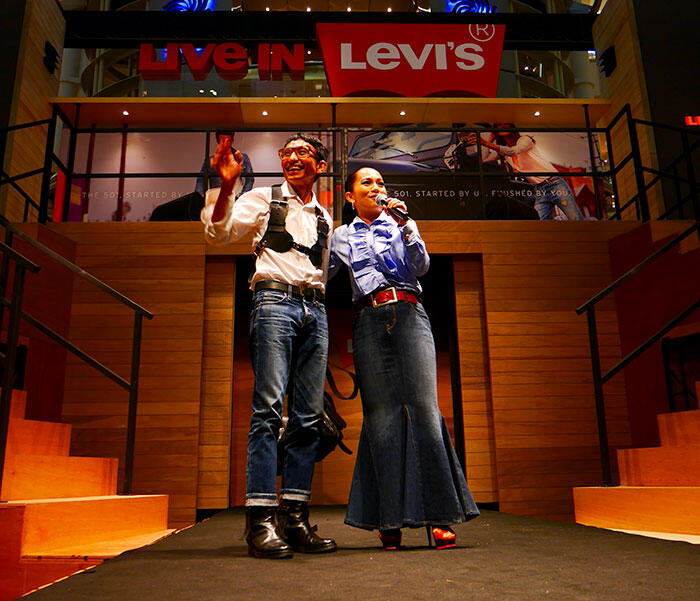 Sheila told us that the skirt she was wearing was specially customized for her from a few pairs of Levi's® jeans by Raja Malek AKA Chelek (standing next to her) years and years ago! Fascinating!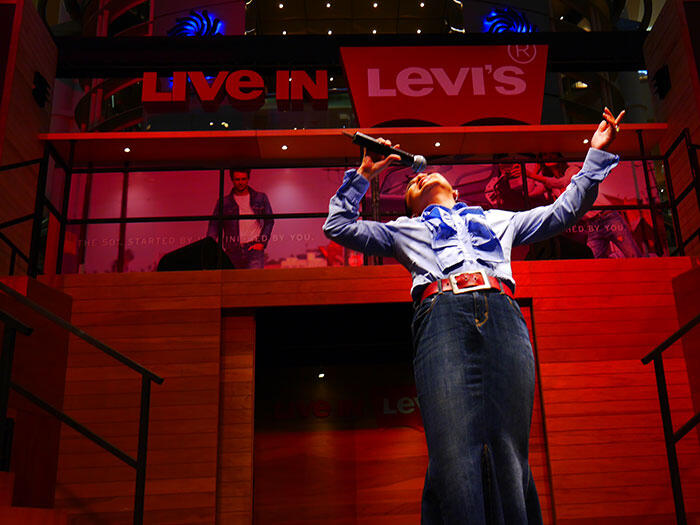 The legendary singer entertained us with Warna, Fly Me To The Moon, Lagenda,
Antara Anyer dan Jakarta, Aku Cinta Padamu, and ended with Sinaran!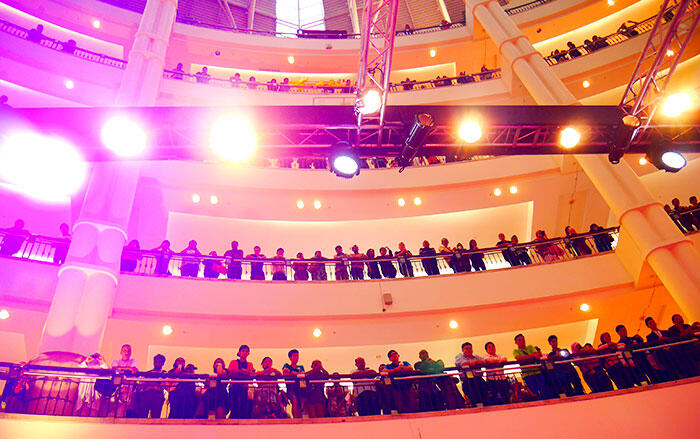 Check out the crowd
All the Levi's® Personalities on stage together, check out all the pictures and profiles under the Personalities tab *here*!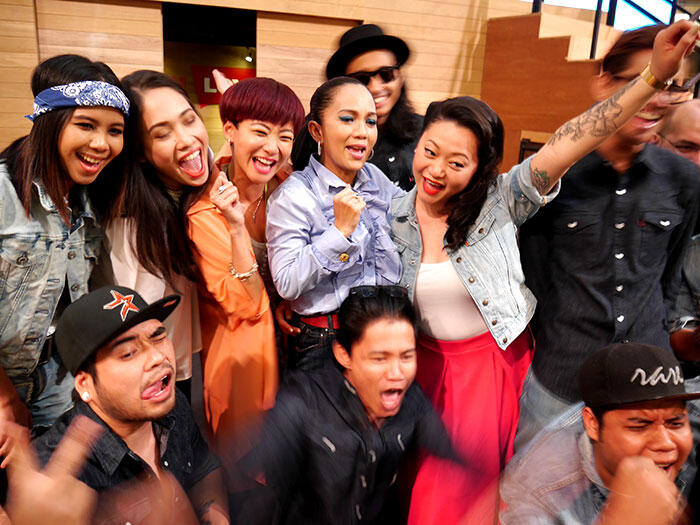 Make sure you check out everything at the concourse area cos it's only up till this Sunday 14th September!
There's also a MAJOR CONTEST Levi's® is having where the Grand Prize is…
a trip to San Francisco for 2!

Read more details about the Grand Prize and all the experiences you could win *HERE*!

Even if you don't get the Grand Prize, you can still aim for the Monthly or Weekly Prizes which include:
– a trip for 4 to Japan with RM10,000 spending allowance
– customized Levi's® jeans from the Levi's® Tailor Shop in San Fran
– 7x RM200 Levi's® vouchers
– 3x Bonus Prizes EVERY week till 30th September 2014! i.e. Dr Dre headphones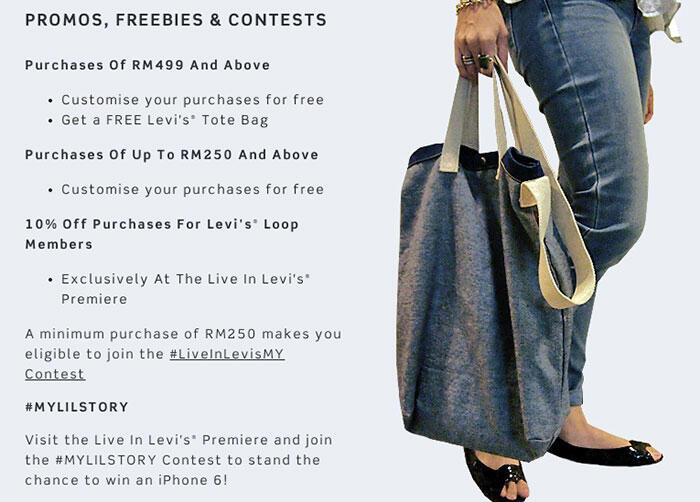 All this is on at the Main Concourse area of Suria KLCC until 14th September 2014 so you better get yourself there ASAP.
Check out liveinlevis.levi.com.my for a LOT more info.
More pictures of people at the launch after the jump!