This was our last holiday together in Penang in July. I'd been meaning to go there with Clem for ages cos i wanted to show him where i grew up, plus, i myself rarely go back and haven't been doing my birthplace justice. Another big reason was that i wanted to visit my former babysitters there, who took care of me when i was born till i went to Newcastle with my family when i was 6.
We wanted to leave at 10am on a Saturday morning but that didn't happen cos we ended up partying till 5am the night before. Clem's friend was in town, and the girls and i impulsively convinced them to go to Lust @ Changkat.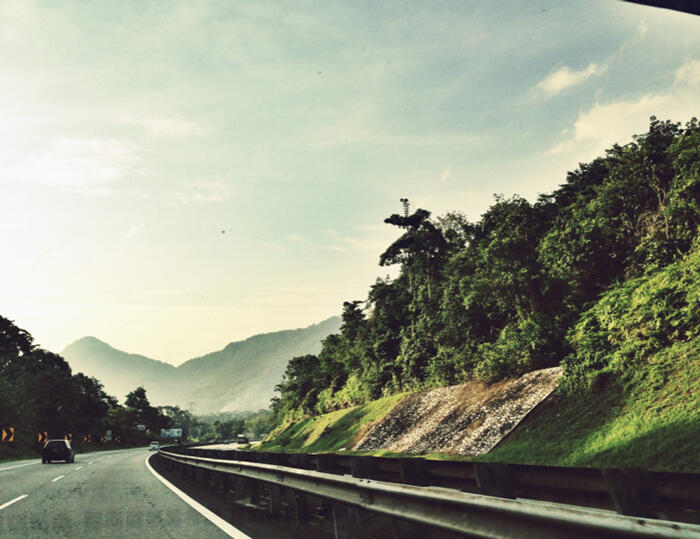 It ended up being an even more beautiful drive than if we had left at 10, cos the afternoon sunshine pronounced the landscape's arresting shades of green and lime; and the sunset was glorious as we approached the island to cross Penang bridge.
I was being super layan and took so many vids thru my kaleidoscope like *this* and *this*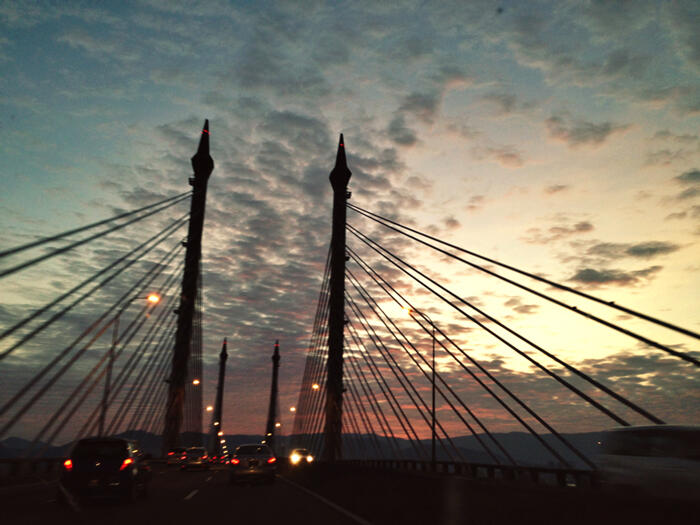 This post is gonna be a bunch of random pictures i took there, there's so much to see and do and EAT in Penang!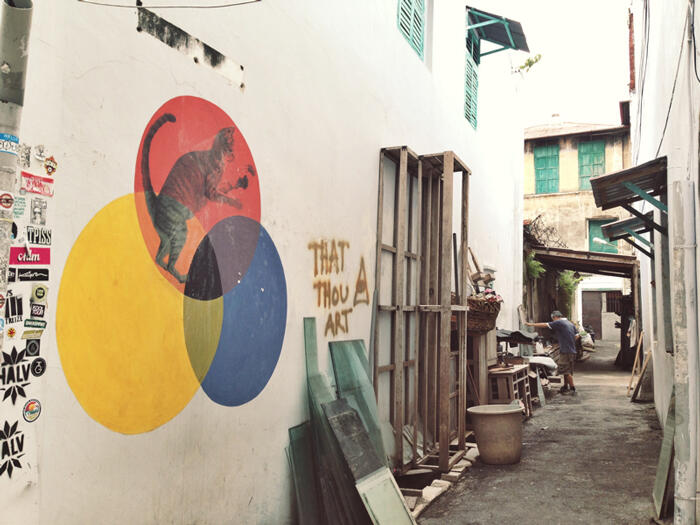 Art on the street walls that take you by surprise, especially new ones that aren't noted down on the walking routes yet.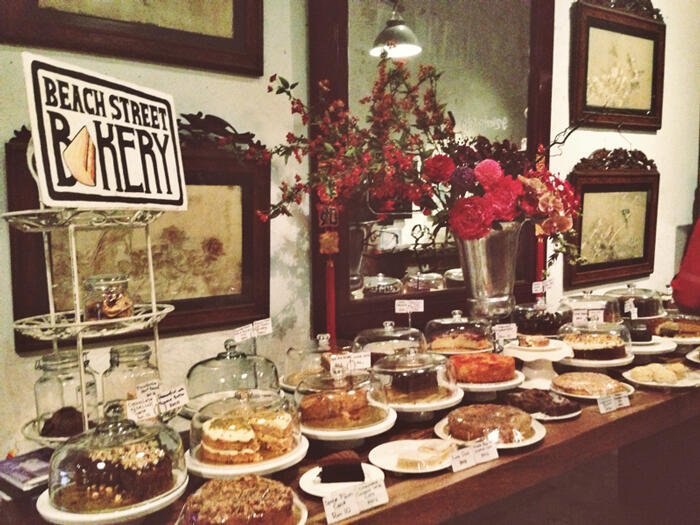 Lots of well-designed cafes chock full with cakes, coffee and goodies. This was taken at ChinaHouse.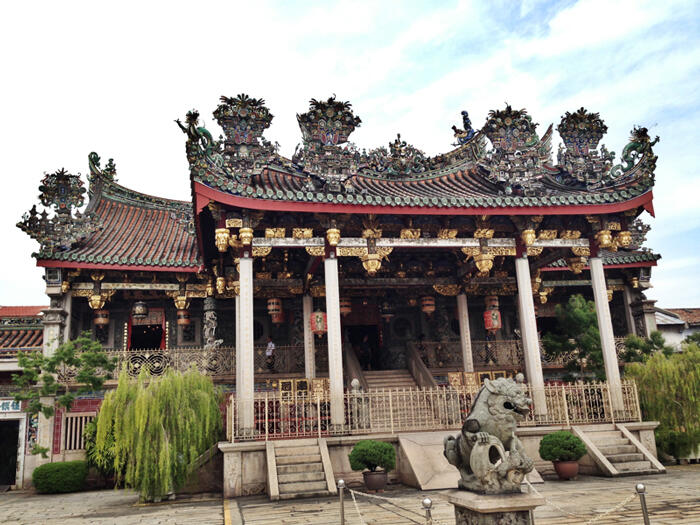 Historical landmarks like clanhouse Khoo Kongsi built in the 1850s.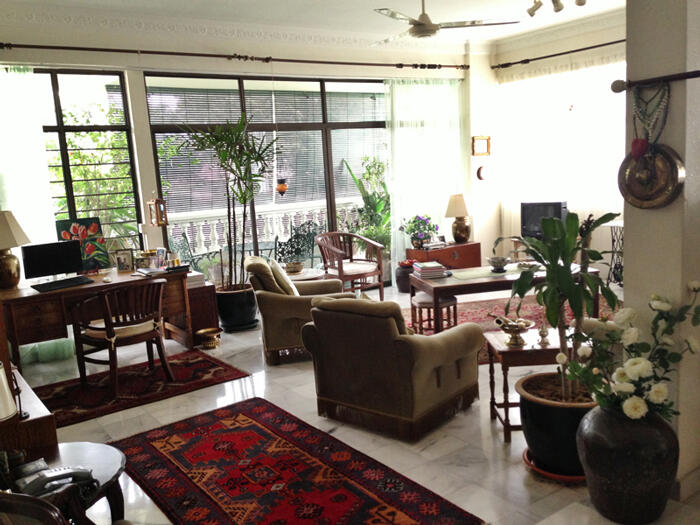 Clem and i chose to stay in a large room in Georgetown i found on Airbnb (Click *here* to receive free credit from me when you sign up for Airbnb!)
Our host's name is Sapur and she's a Malaysian Indian grandmother who grew up in Butterworth, married a Dane and lived in Denmark, before settling back down in Penang. Her home is tastefully filled with lots of books, art, and bits and bobs reminiscent of a well-traveled life.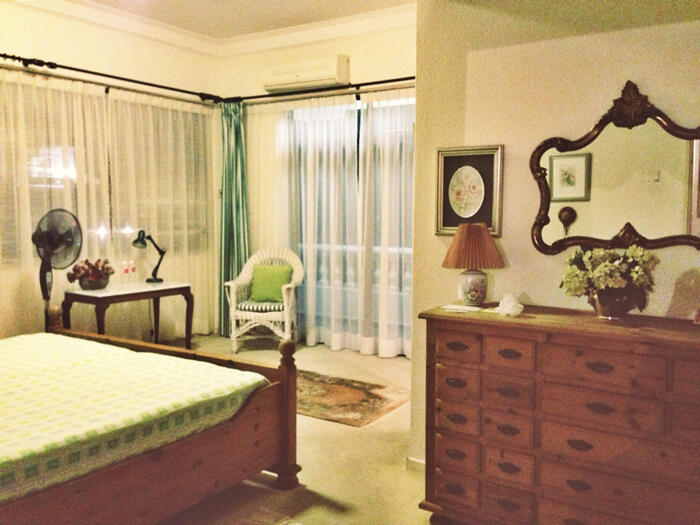 The bedroom we stayed in, with adjoining bathroom that was equally spacious!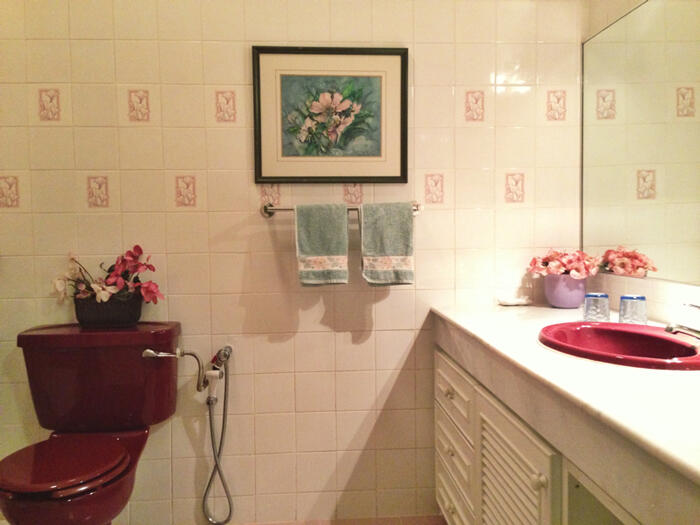 The shower is at the other end of the long bathroom, and features this old school carved ceiling dome over it, which made it look so ornate.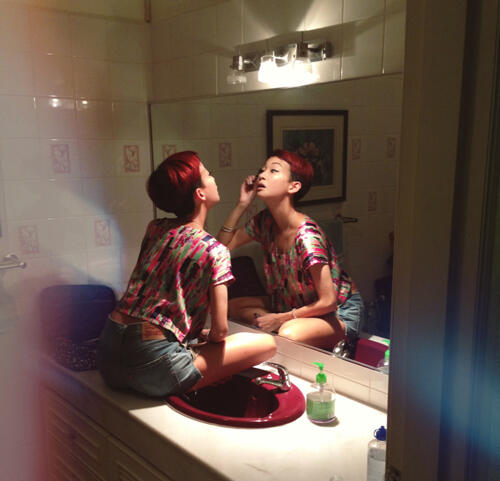 I need to be close to the mirror to do my make up :p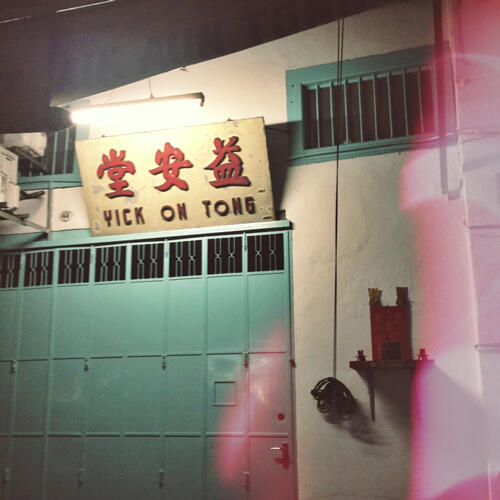 We went out for dinner and easily spotted some street art by accident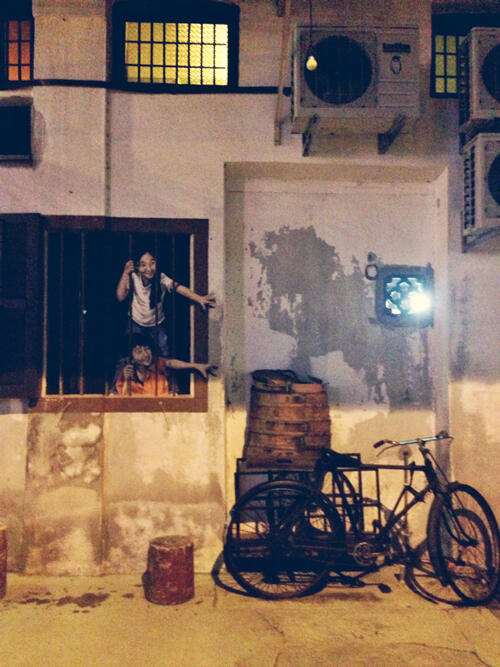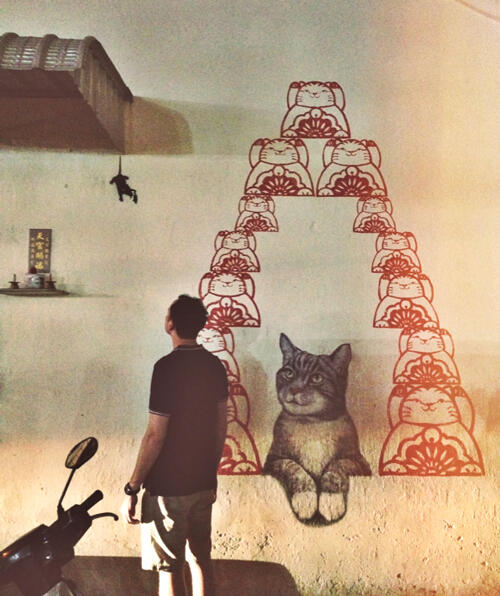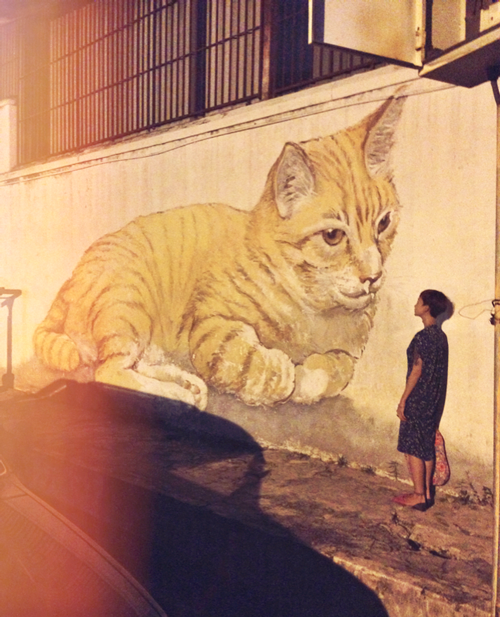 Had dinner at Patio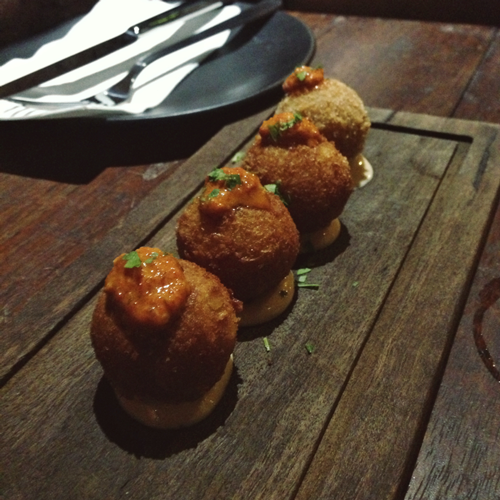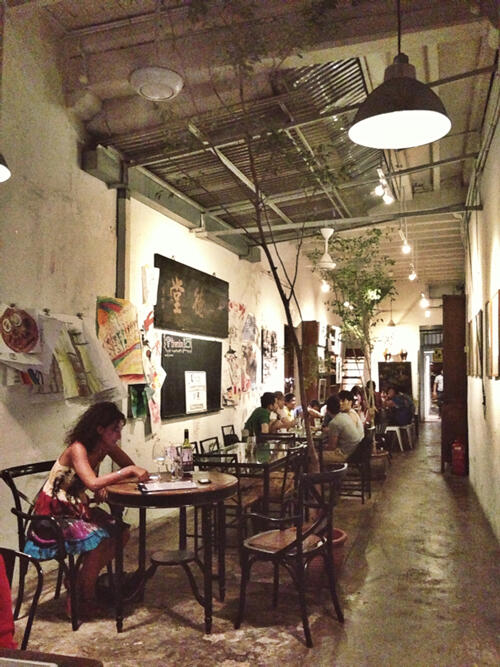 Went to ChinaHouse for some cake, looked at some art, and listened to a live band over wine.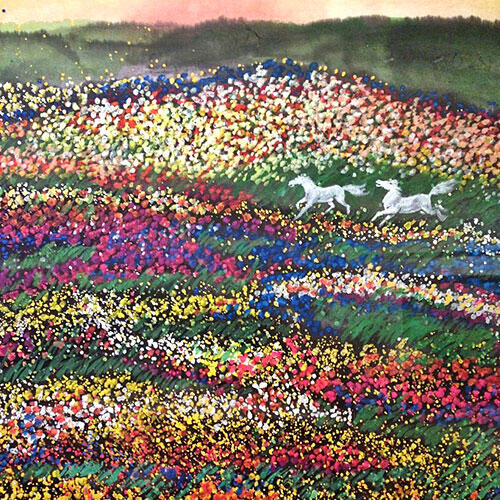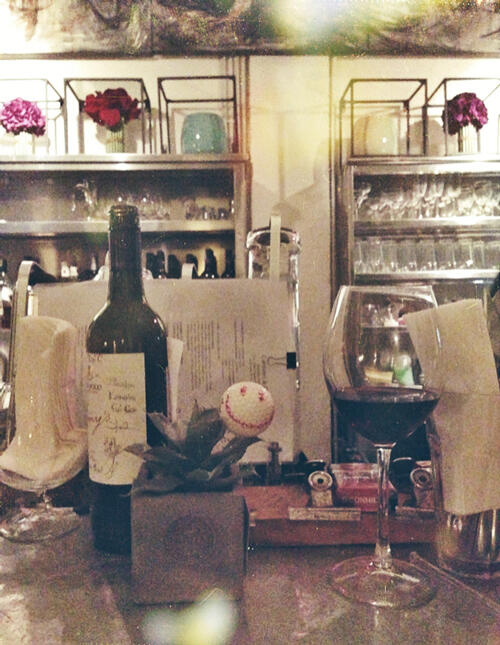 Wilson came along and we accidentally dropped him on the floor and he rolled away.
A *little* bit embarrassing to be fetching one's pet golf ball in an unfamiliar public area….
Pix from Sapur's house next morn! >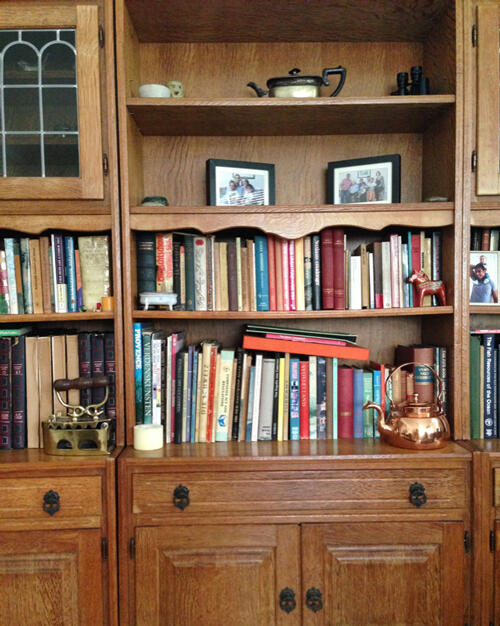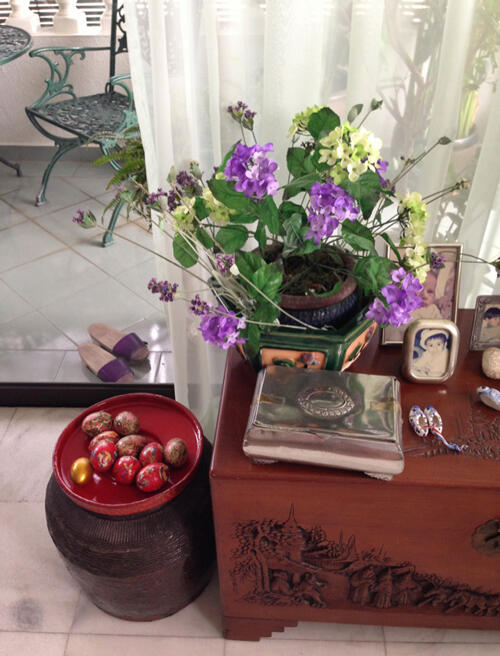 She cooked us breakfast based on her mum's old recipe.
Just the sort of thing Clem loves, i'm more of an Asian foodie in the morns!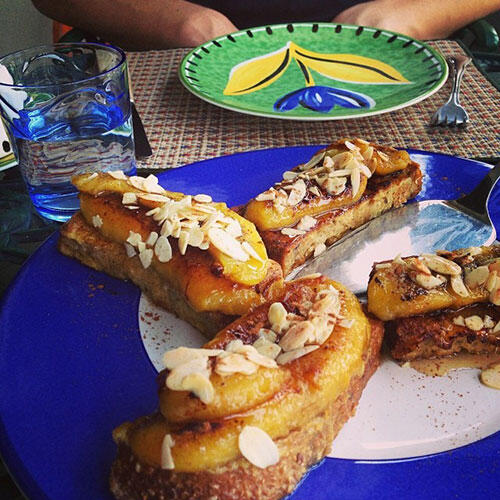 I got my first hawker food fix at Lorong Selamat: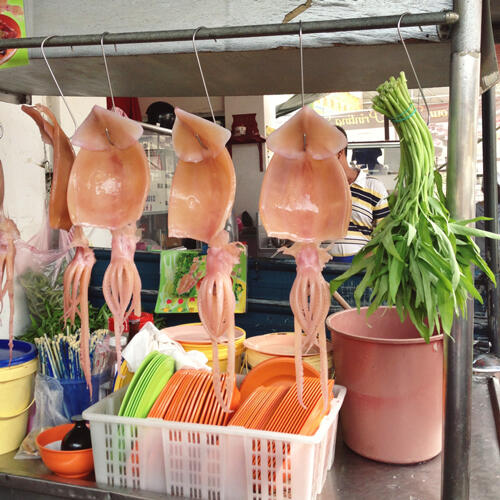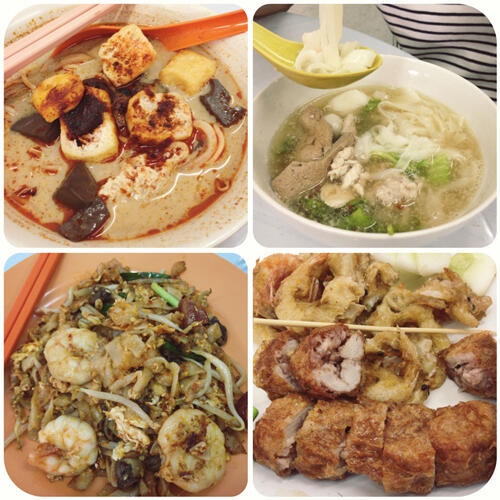 Curry laksa WITH COAGULATED BLOOD YUM,
koay teow th'ng, char koay teow, lobak!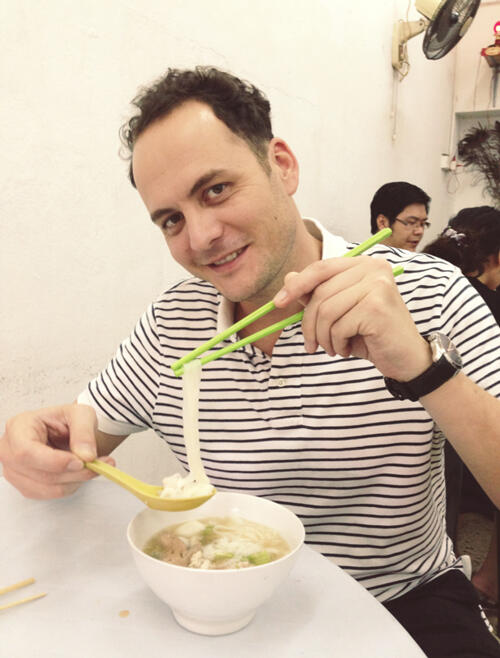 I felt like my shoes weren't suitable for lots of walking around so i went to a mall to buy some Havaianas (was too hungover to remember to bring a pair, stoopid) and found out Penang doesn't SELL Havaianas… so i went into H&M to grab anything i felt was comfy and i'd wear. Ended up with two pairs of shoes (one which i'm wearing today!), and some flower headbands from the kids' section.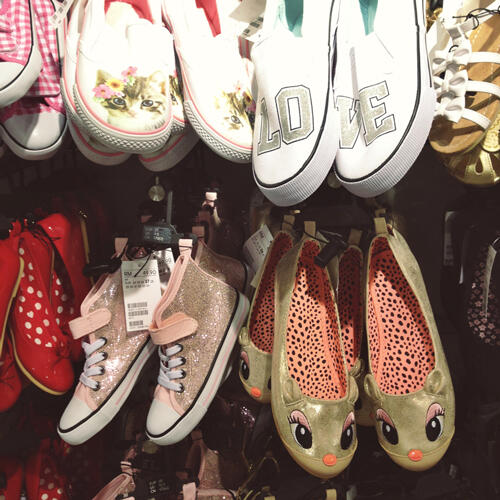 I'm so annoyed the kids' shoes JUST ABOUT don't fit me!!!
Why!!! I'd much rather wear the shoes on the lower right any day! #SAD
After feeling lame for spending some time in a mall when we're in Penang, we made our way to Georgetown to potter about.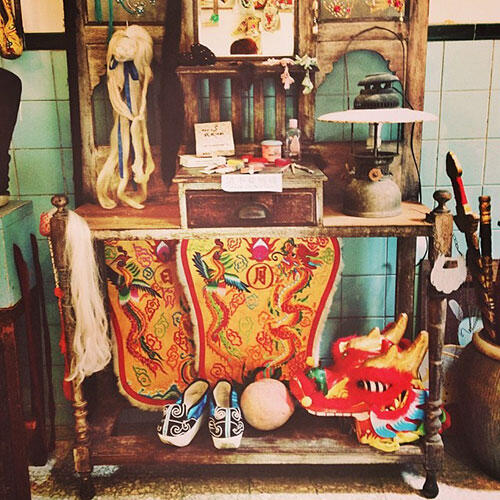 Stumbled into the Teochew Puppet & Opera House which has been running for 4 generations!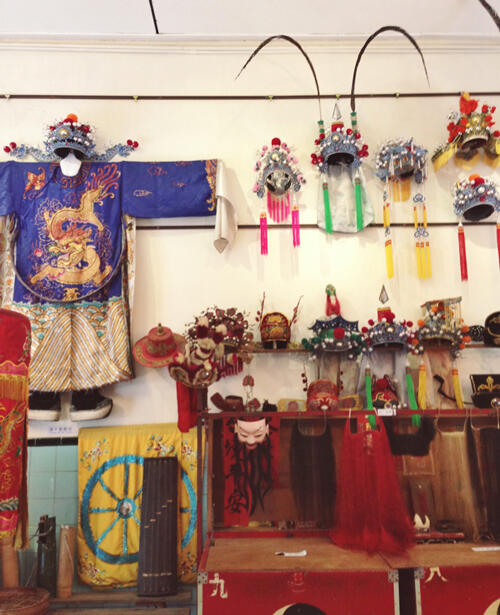 There's an entrance fee of RM10 or RM15 for a tour,
and then you can play with their puppets (while they look on)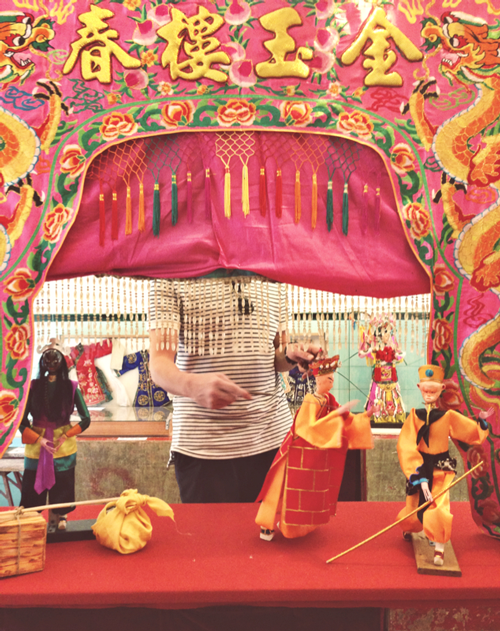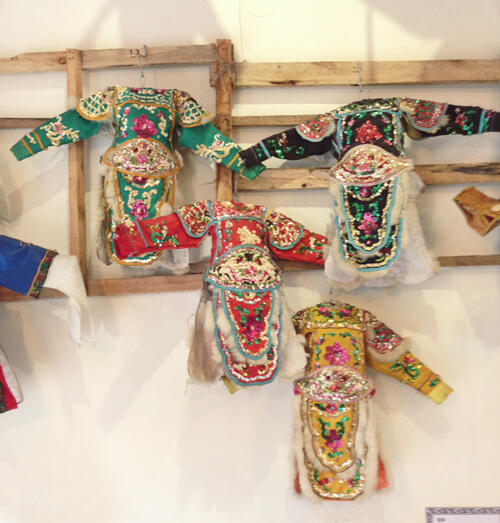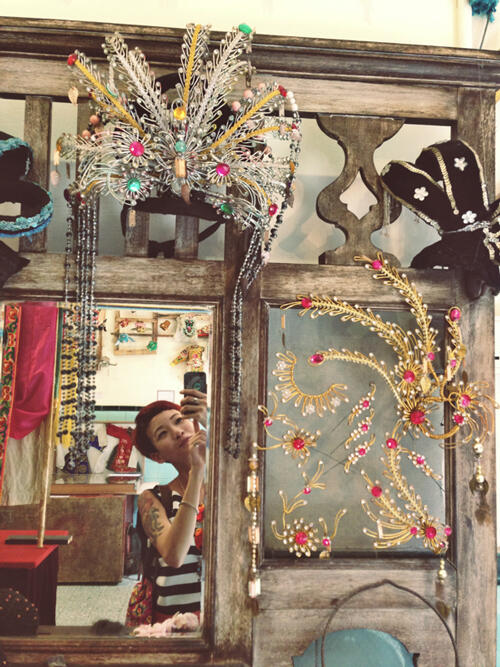 I found the vintage performance jewellery fascinating!
More street art >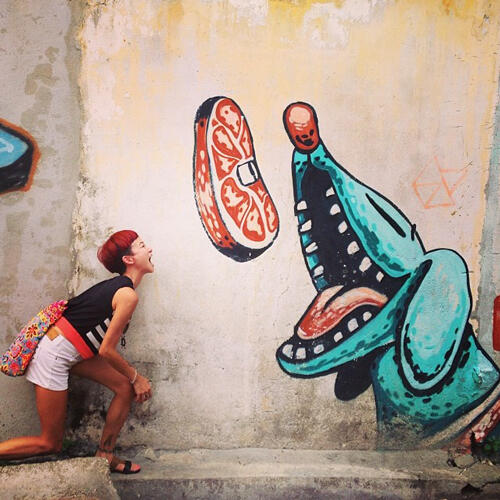 Seriously tho, the drain where i posed was damn smelly okay.
Such efforts for an Instagram pic!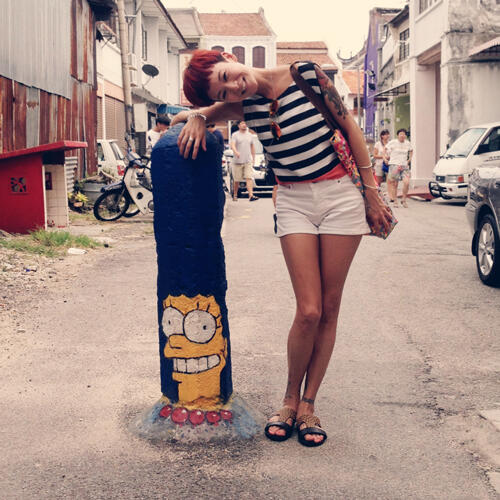 MARGE! This post changes design i think (seen it going around online)
Went to some place by the sea but it was so boring i'm not gonna write its name down here >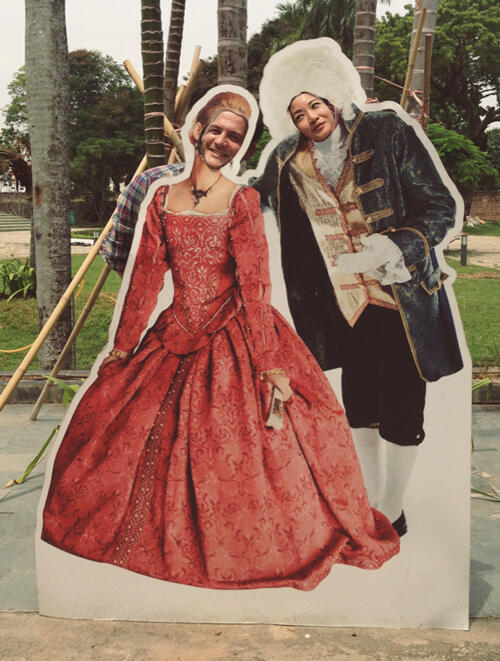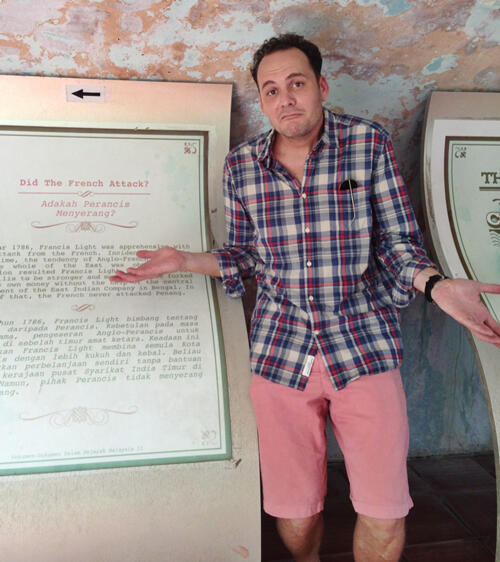 + + + + +
One morning we went to the market at Pulau Tikus for breakfast!!!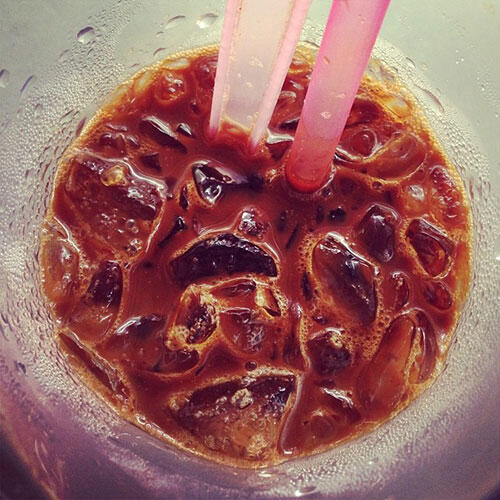 Kopi peng is my favourite coffee… i can't help it.
I'm so susceptible to caffeine that if i have something stronger than this i go completely cray for hours then CRASH.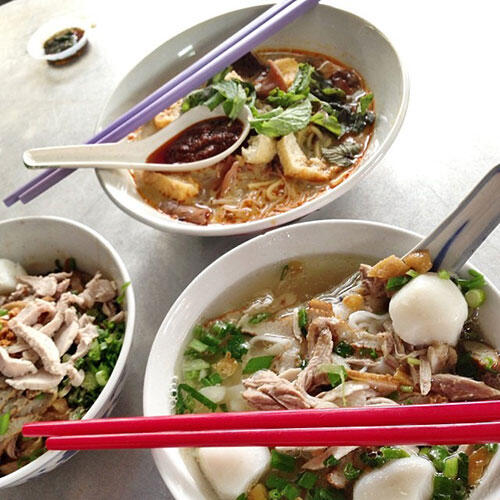 Oh man the Koay Teow Th'ng there is the best i'd had, tho my mum might beg to differ.
I just don't know any better. This was soooo good!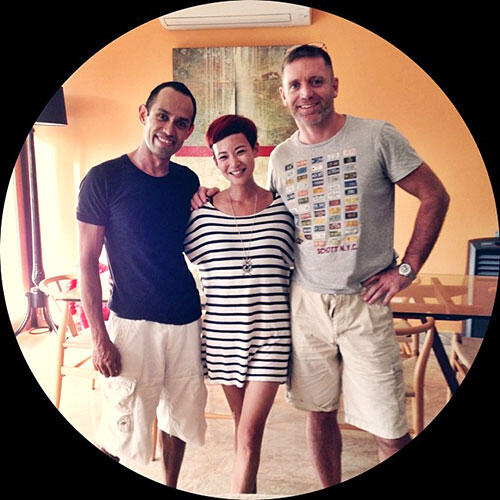 Went to visit Daniel and Ross at their lovely home at Batu Ferringhi
Love love how Daniel designed all the rooms, i forgot he was a contestant on The Apartment!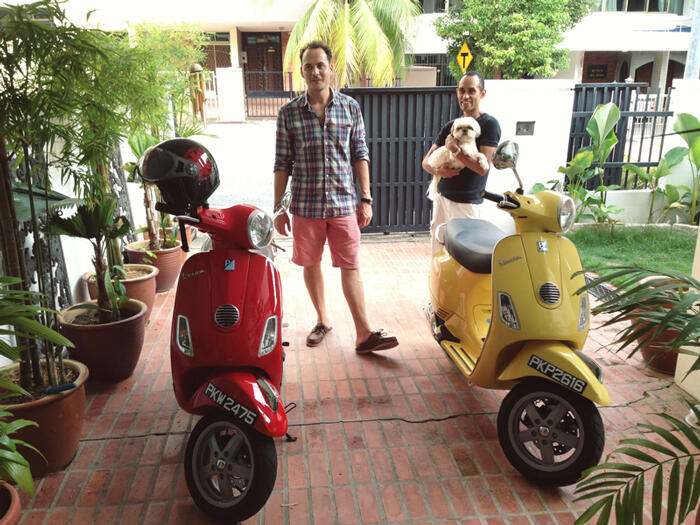 His and his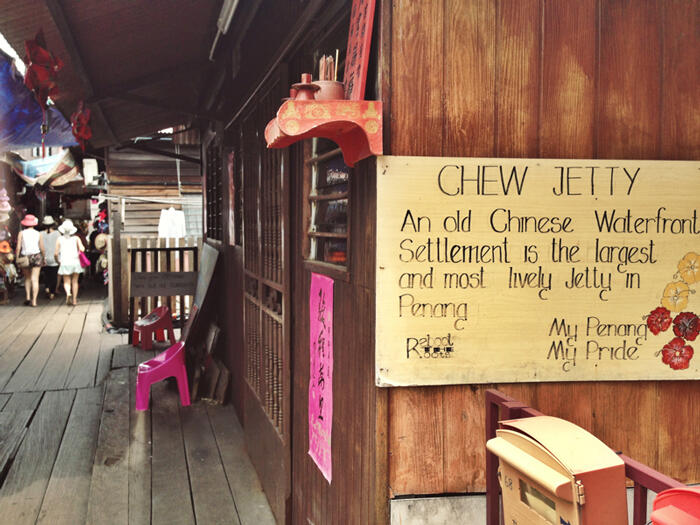 Went to visit the clan jetties which is a UNESCO Heritage Site.
I had to take the pic above cos Yishyene is a Chew! 😀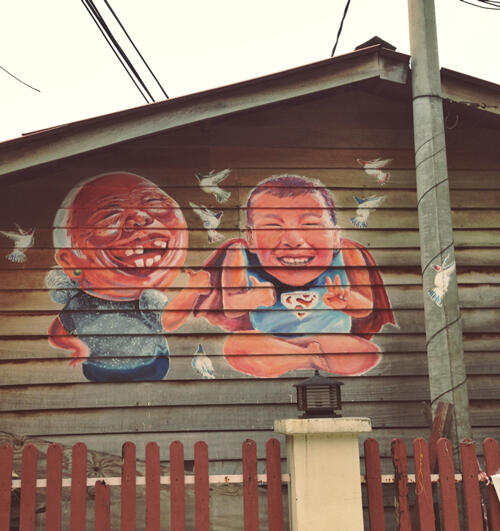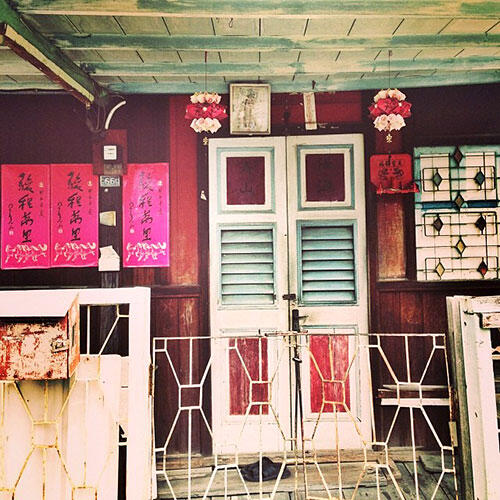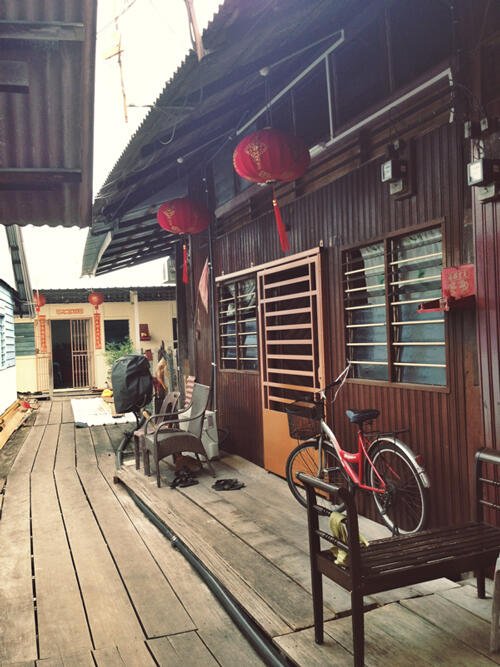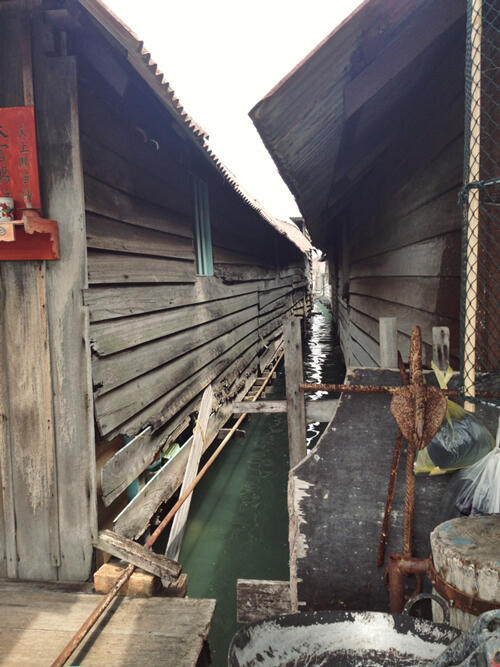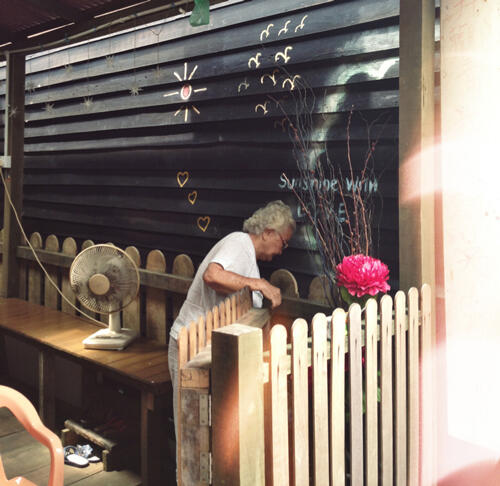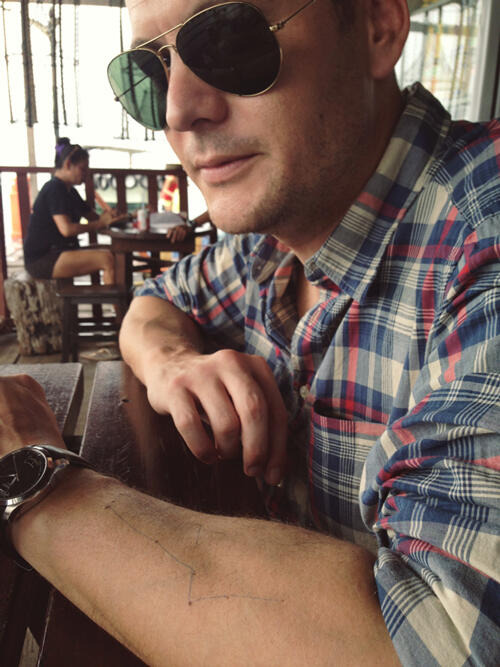 What i do when you have moles. Wish i had my markers with me.
Oh oh! We drove by my old kindergarten in Island Glades!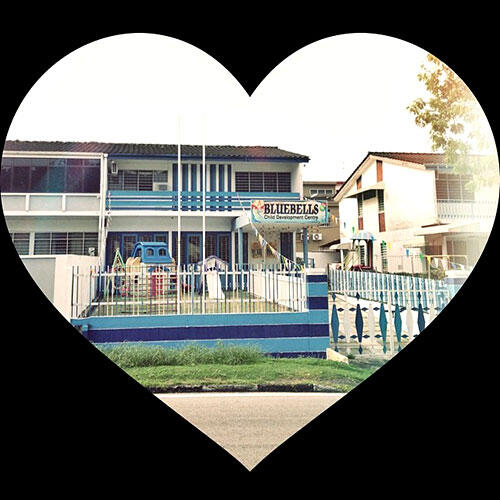 Gawwwwhhhh memoriesssss
The monkey bars are still in the same place!
Also drove by my old house, sat in the park, and drove down this route that my babysitter used to walk with me to buy breakfast.
I stared down the road thinking aloud, "I could have sworn this road was so much LONGER and bigger!"
Clem: Maybe cos you were so small *gestures a foot high* everything else was so big.
Me: How true… *still can't believe my eyes*
Did i grow up that much!?
Okay shut up i can already hear some people saying, "Welll you haven't grown thattt tall…"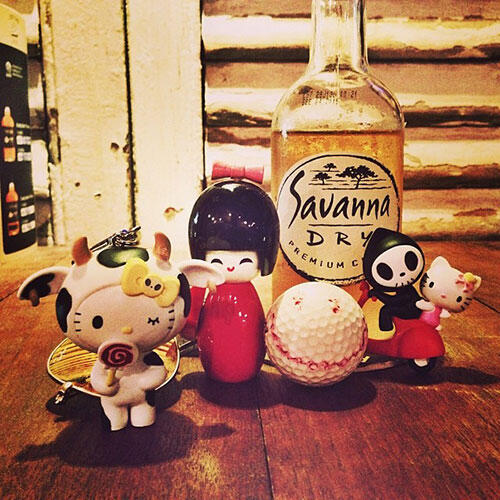 Had a cider at Talk Talk Wine Bar & Lounge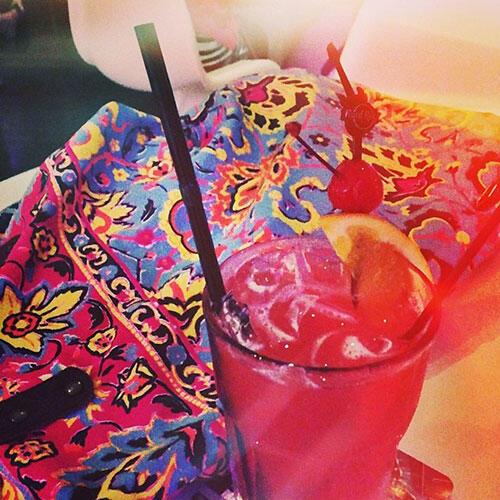 Later another night we went to the Hard Rock lounge for a drink after taking a drive along the coast.
+ + + + +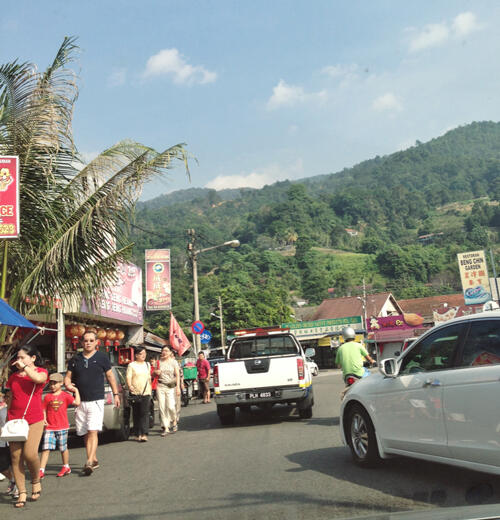 My babysitters took me to the Air Itam market to eat char koay teow at this coffeeshop called Seafood 515.
It was so best ok… the prawns were super fresh and massive.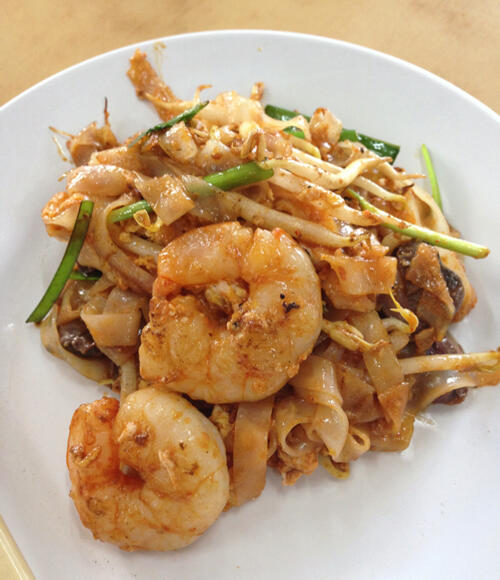 I'm half dying looking at this. THANK GOD i'm going to Penang for a shoot + road trip tomorrow!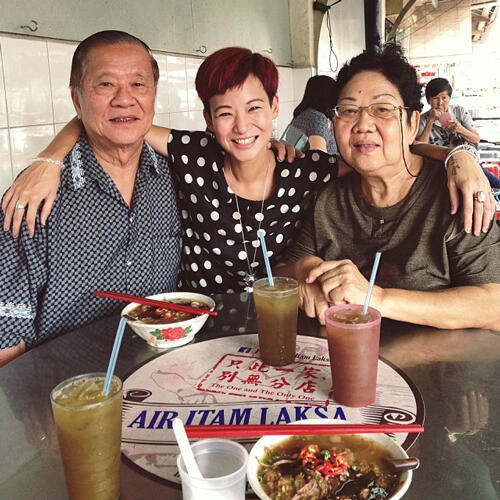 With Uncle and Aunty Lai 😀 😀 😀
They helped shape who i am today by ignoring my sulks and scolding me when i deserved it.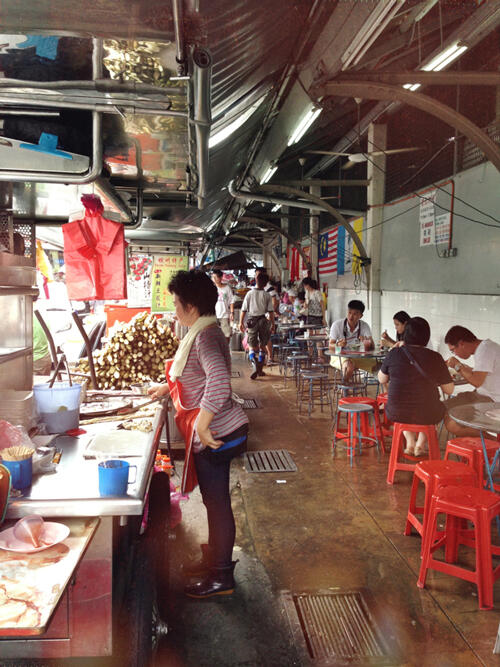 Eating with them is so scary…
i was practically bursting after char koay teow, roti canai and assam laksa back-to-back.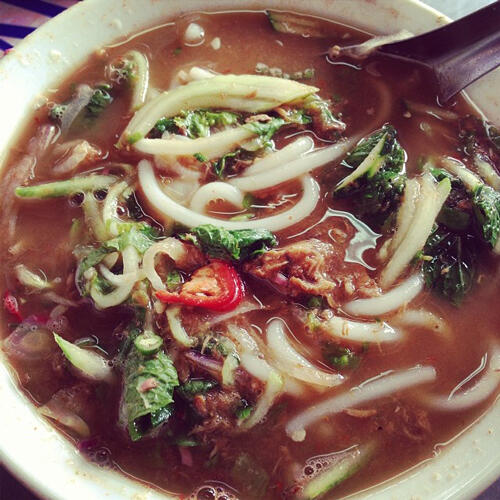 More random Penang pix: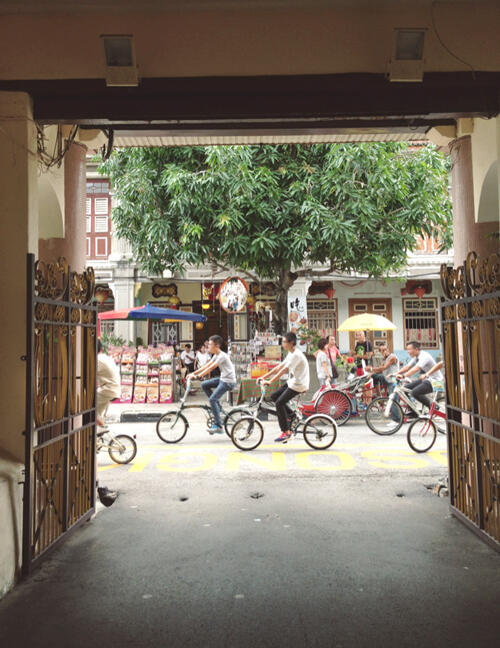 At 55 Cafe / Coffee on the Table (COTT)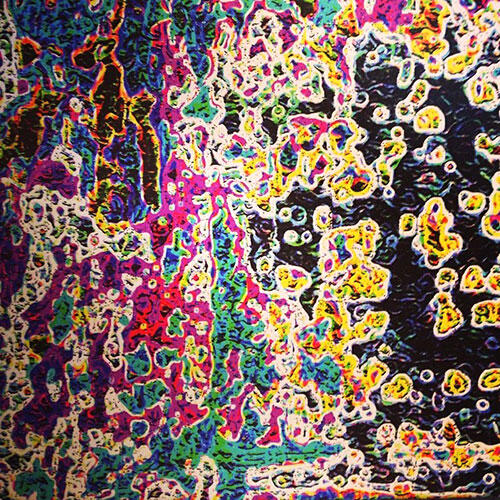 By Stephan Gehrig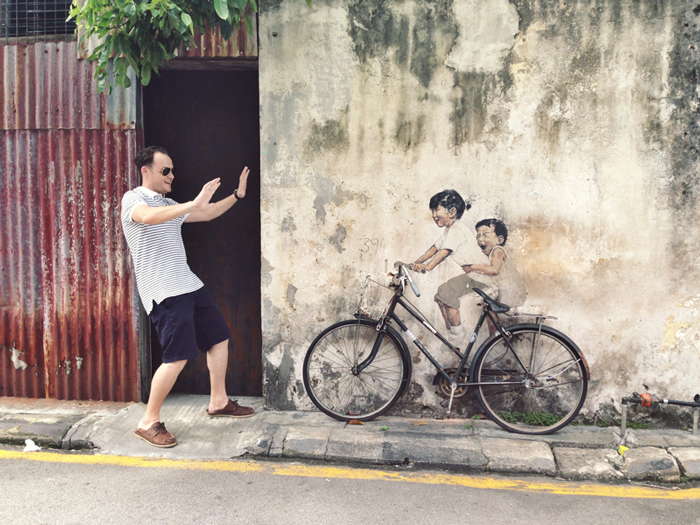 And of course, that regulatory pic everyone has 🙂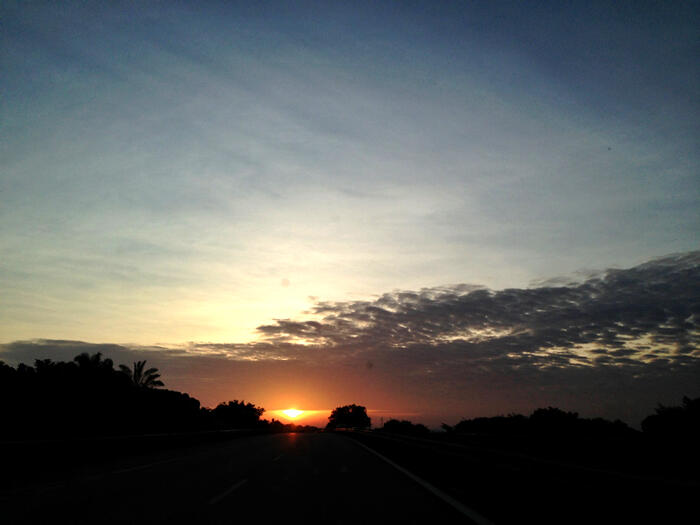 Alas, all good things must come to an end.