* written by SweetEe *
* Photographs by Jane Lee and Evan Lau *
If there is one thing I truly love about fashion week, it has to be the opportunity to see people in Malaysia dressing up in their own fabulous ways. It's one of the few times in the year when you see people who live and breathe fashion parading their favourite designers' pieces, albeit with a personal touch.
In between shows at KL Fashion Week, Jane and Evan snapped some style shots.
Let's see if any of them inspire you cos they definitely did for me.
If you missed our blogposts on KLFW, the links are below:
* KLFW Day 1: Joe Chia + Silas Liew + Kittieyiyi *
* KLFW Day 2: Dude and the Duchess + Tsyahmi + Syomir Izwa + Amir Luqman*
* KLFW Day 3: Rizman Ruzaini + Jonathan Liang*
* KLFW Day 4: Jimmy Lim + Fizi Woo + Hayden Koh*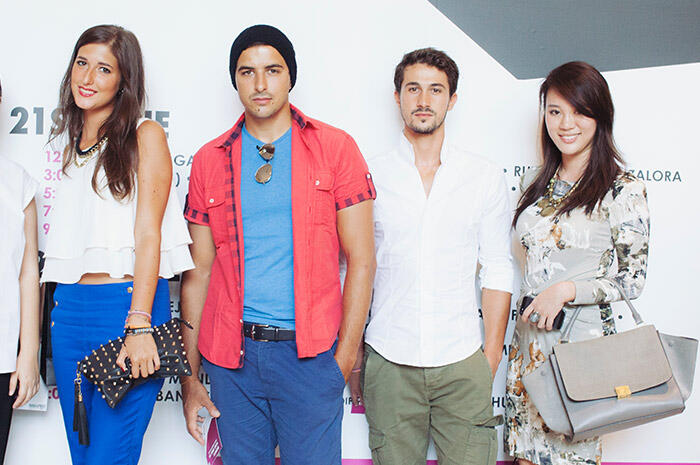 Beatrice, Mario, Davide and Shuen
Beatrice, Mario and Davide are Joyce's friends visiting from Italy, and it was my job to bring them to KLFW that day (Joyce was sick at home). I'm amazed at how well they cleaned up after backpacking around South East Asia for 2 months! Shuen on far right is wearing a dress from RentADress.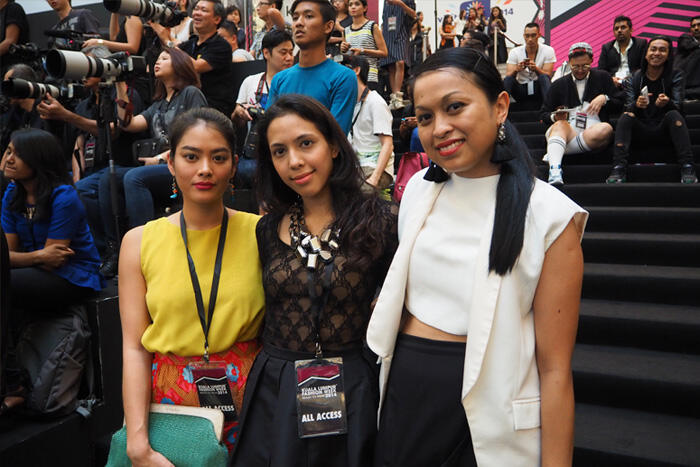 Claudia from Tongue in Chic (left), and Natrah of The Extra Piece (right)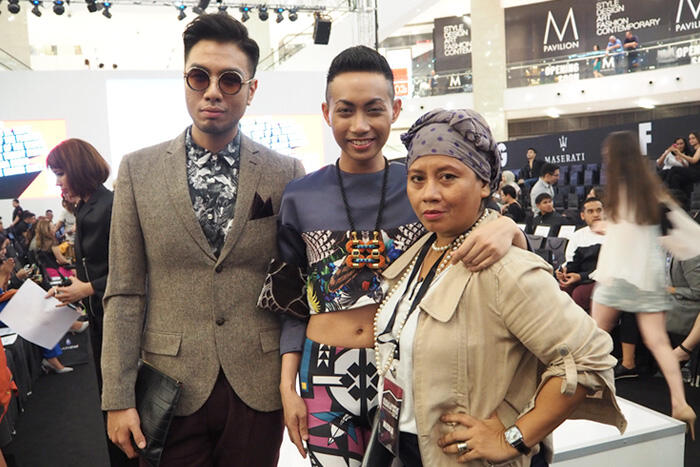 Azawi David in the middle who never failed to impress everyday!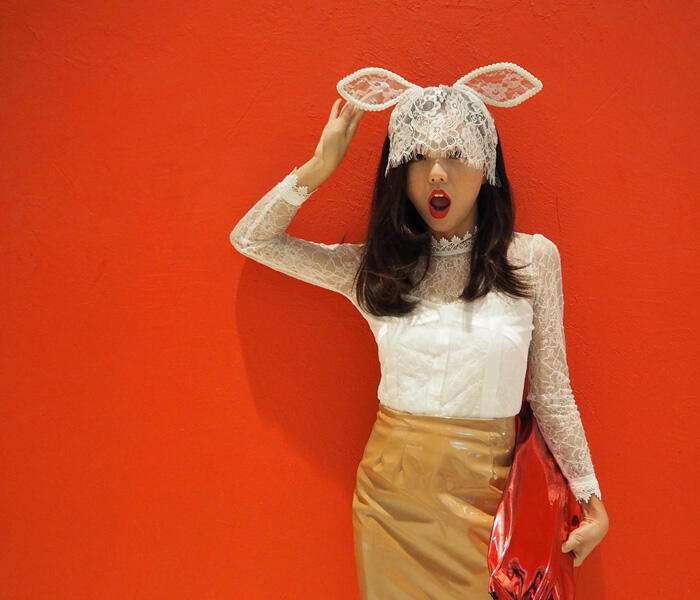 Designer Kittie Yiyi, congrats on your showcase!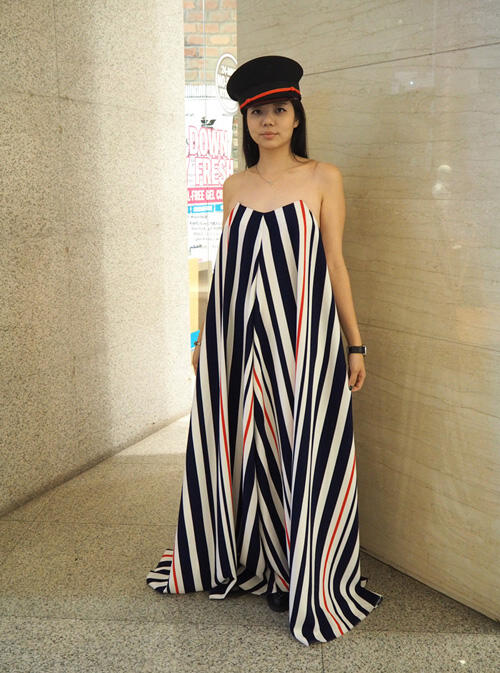 Friend wearing Kittie Yiyi's new collection.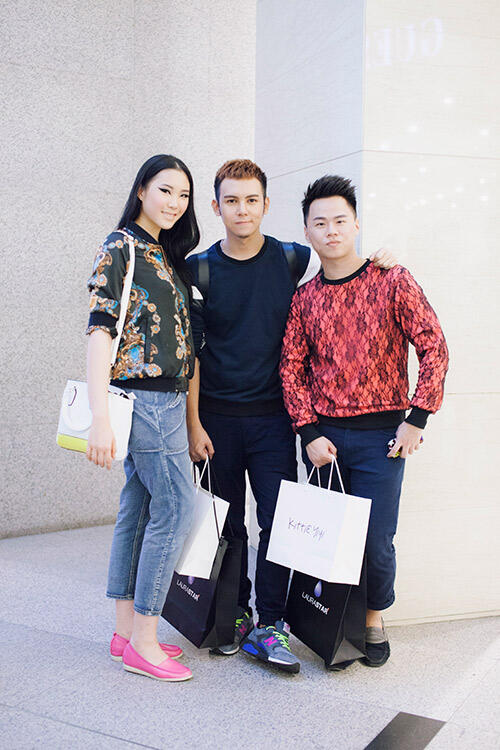 Taken on Day 1 as well. There were tons of supporters for Kittie Yiyi's showcase. Cole in the middle is Kittie's makeup artist so if you wonder where to achieve Kittie's makeup style, you know who to stalk now. 😛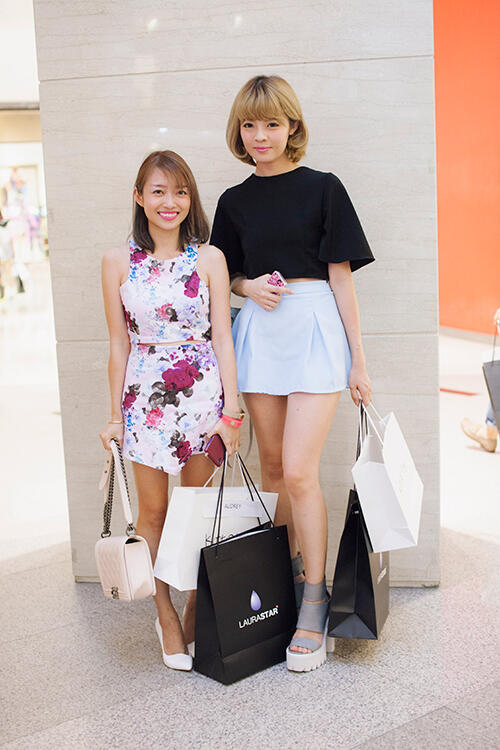 Audrey and Bobo at Kittie's show. Hands down to Audrey for being able to still look THIS cute after being a mom. 😀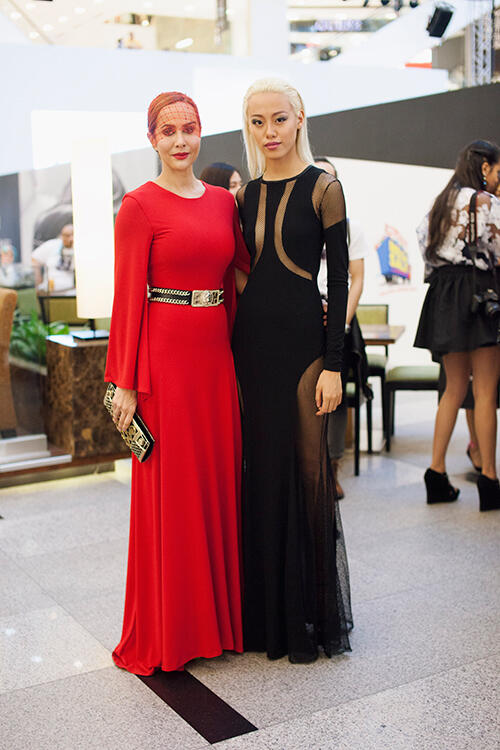 On right is Asia Next Top Model season 2 winner Sheena Liam wearing AfiqM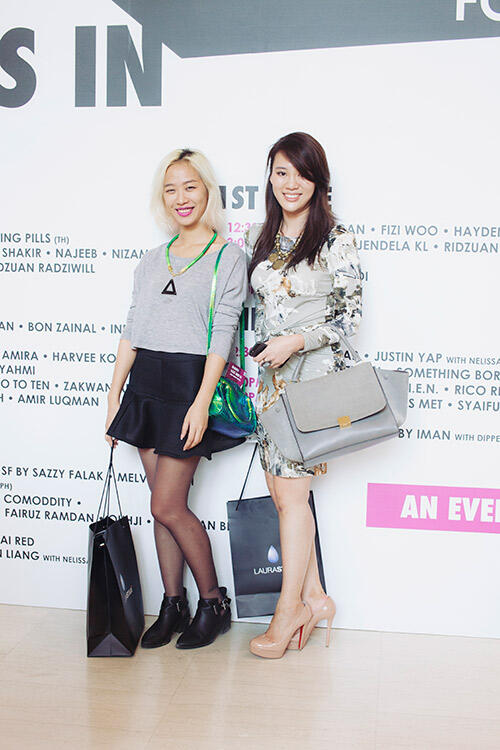 Shuen and I. Shuen came to watch Silas Liew and fell in love with the vibe of KLFW.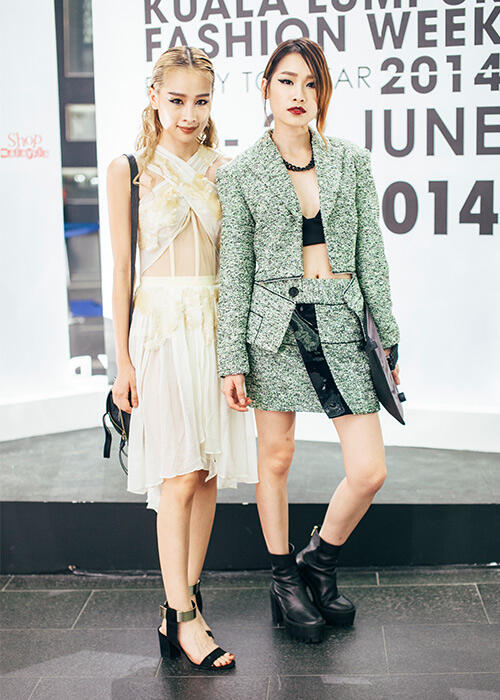 Twin bloggers Cherry and Evangeline of Duo Gigs never fail to capture my  attention with their eccentric style.
Both are wearing Jonathan Liang.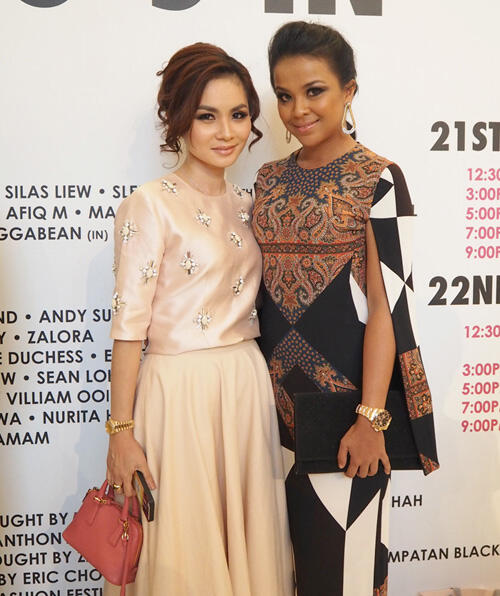 Mui Mahmud on right
In the middle is Ion of We Are KIX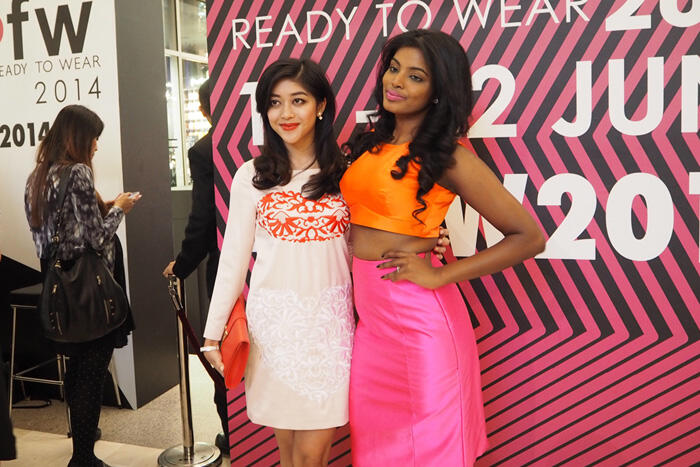 Ellie of My Apparel Zoo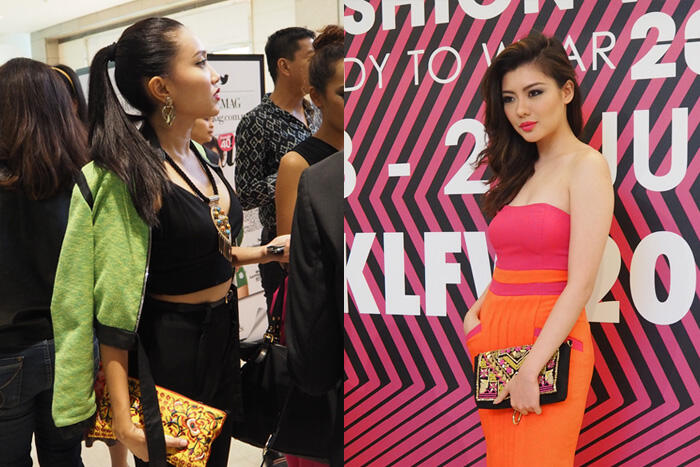 I wasn't fast enough to catch the name of the person on the left, but she looked great in that jacket by Tsyahmi.
Carey Ng on the right is wearing Syomir Izwa.
Andre Amir on right wearing shirt from Sacoor Brothers, and sheer kurta from Beo Menswear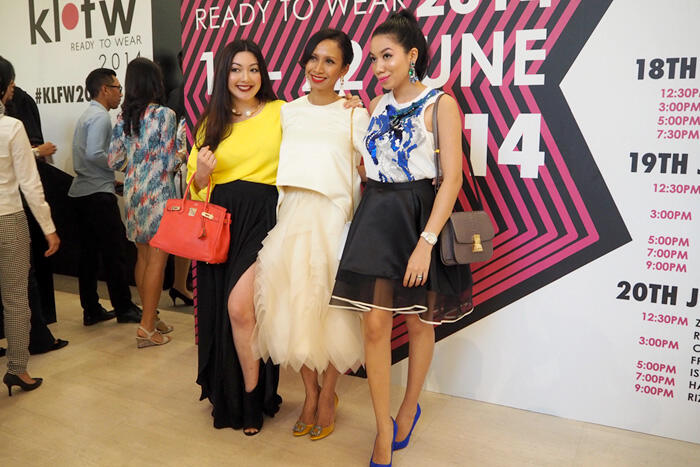 + + + + + + + +
Dude & the Dutchess After Party @ Ben's
On Day 3 after Jonathan Liang's showcase; Jane, Evan and I went for Dude & the Duchess's after party located at Ben's in Pavilion. We hung out for awhile taking pictures of different people and chatting away.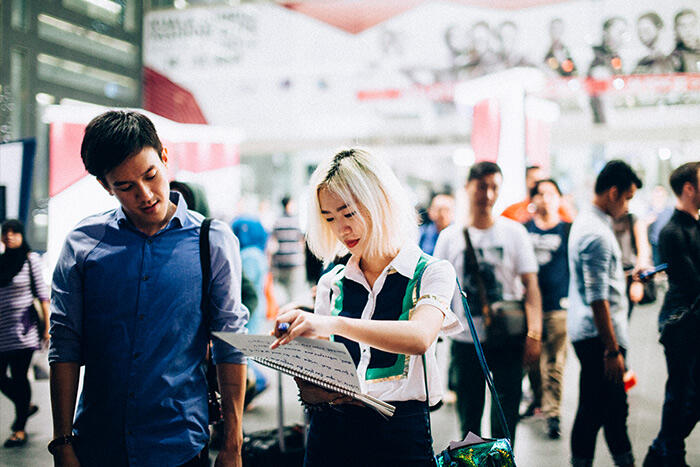 That's Evan on my left, one of the nicest guys I know 🙂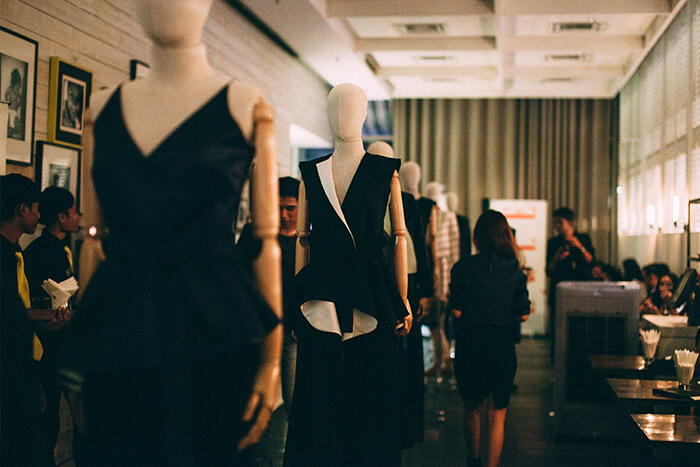 Interior of Ben's. Jon Liang's designs for D+D were displayed around the area for everyone to touch, feel and purchase. 😀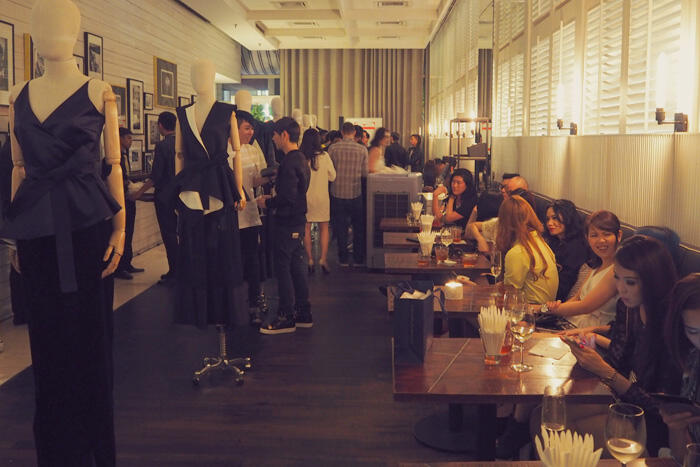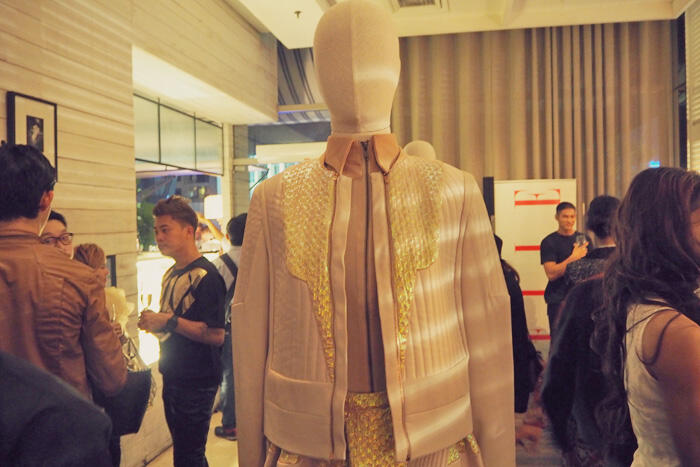 Jonathan Liang with Deborah Henry.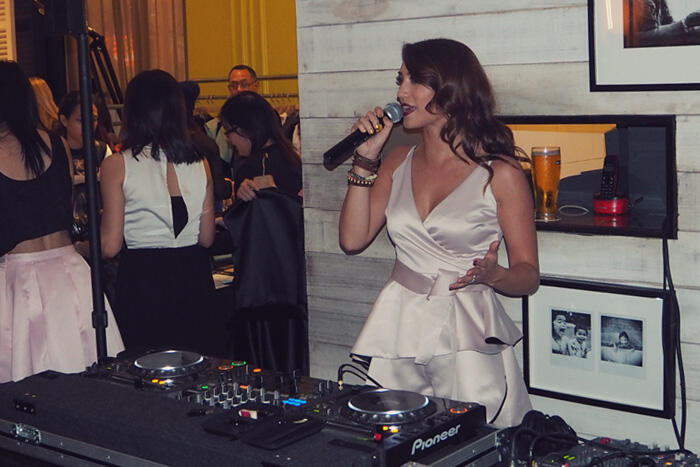 Patricia Knudsen was DJ for the night, she enjoyed so much she ended up spinning longer than expected. 🙂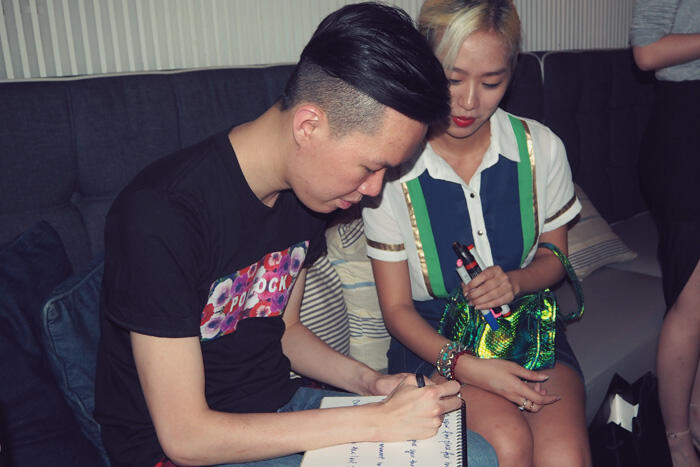 Jon was the star of the night so naturally it was hard to track him down even for the 3 of us (in Ben's)!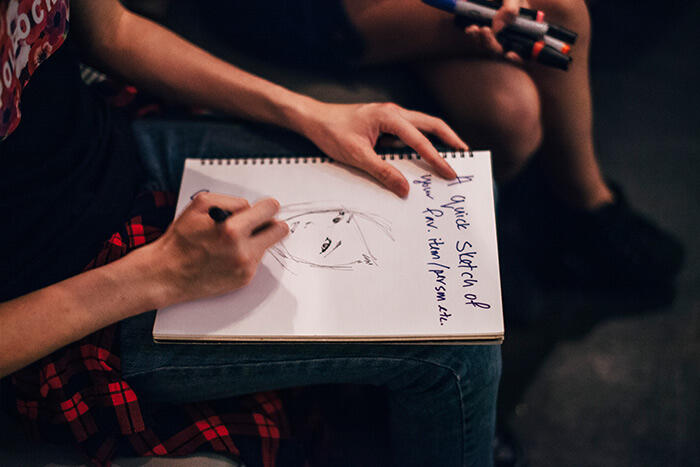 I asked for a sketch for our interview session and wow can this dude draw.
We will be posting up the interview questions and sketch soon!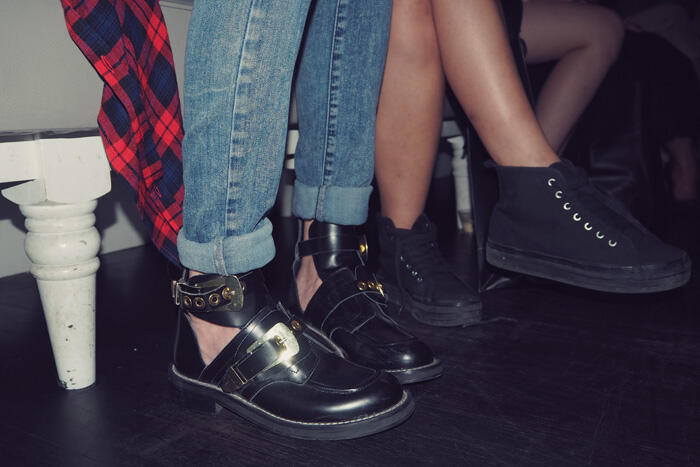 Jon's amazing boots which all of us secretly admired.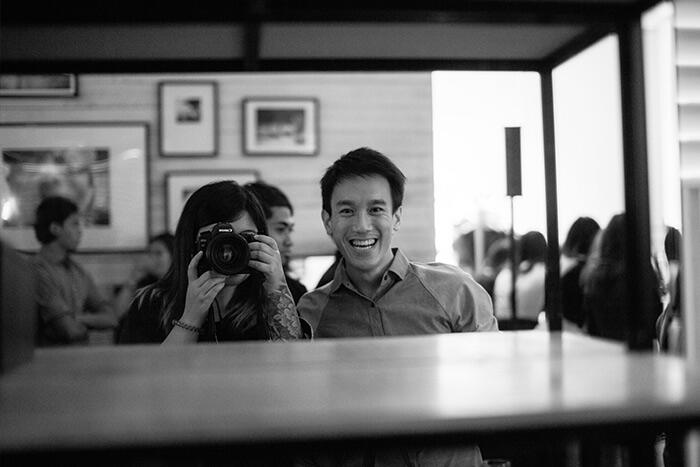 Jane and Evan, our photographers of the event who found a spot to, urm, camwhore. 😀
Big love and thank you for all the great pictures and hard work.
Related blogposts:
* KLFW Day 1: Joe Chia + Silas Liew + Kittieyiyi *
* KLFW Day 2: Dude and the Duchess + Tsyahmi + Syomir Izwa + Amir Luqman*
* KLFW Day 3: Rizman Ruzaini + Jonathan Liang*
* KLFW Day 4: Jimmy Lim + Fizi Woo + Hayden Koh*