* Text by SweetEe & Pics by Evan Lau *
"Food is love" is the first sentence of the foreword written by Joyce in the newly launched Fat Spoon Cookbook, which features the recipes of none other than Michelle and Melissa Pong, the duo behind Fat Spoon Cafe. 
It's no secret that Joyce and I are one of the biggest fans of Fat Spoon Cafe. We have our lunch there at least once a week, and is also our meeting spot whenever she comes back from travelling. Aside from all that, it's also where I did my first interview with her and got my job confirmed!
After I started working for Joyce and visiting Fat Spoon more regularly, I recall many a-time when Michelle would come to our table all bubbly and happy with a new dish for us to try. I was lucky enough to be a small part of the experimental group thanks to my boss. 🙂 When they announced that they'd be publishing a new cookbook with MPH Group Publishing, I was truly excited and had never wanted to get a peek into a cookbook this much in my life!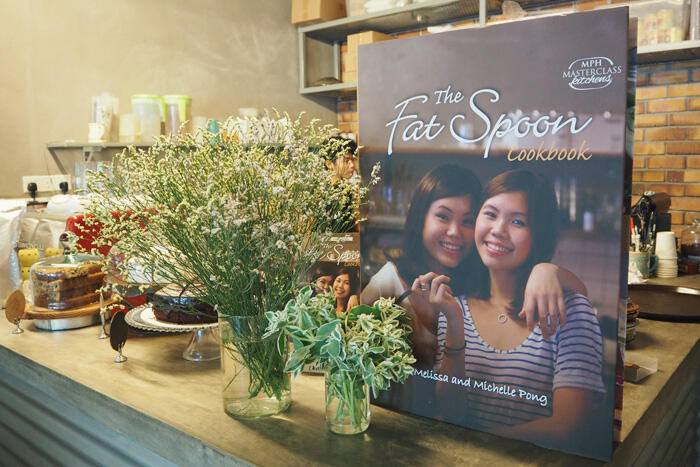 Last week, in the midst of KLFW when things were so hectic, we were invited to their media launch – The Fat Spoon's Private Kitchen – a live taste review of recipes from their new cookbook. It was great timing to attend the event cos I really missed their food as I didn't have any for more than a week. #fatspoonwithdrawal
The Fat Spoon Cookbook offers recipes that combine traditional Northern Nyonya food with modern Western flavours. The sisters curated all of their successful food experiments with their cooking skills inherited from their grandma, along with their appreciation for Western and Japanese cuisine. It's like a crazy fun party in your mouth when familiar flavours such as lemongrass, shallots and kaffir lime are combined with modern textures and tastes.
It's where old meets new.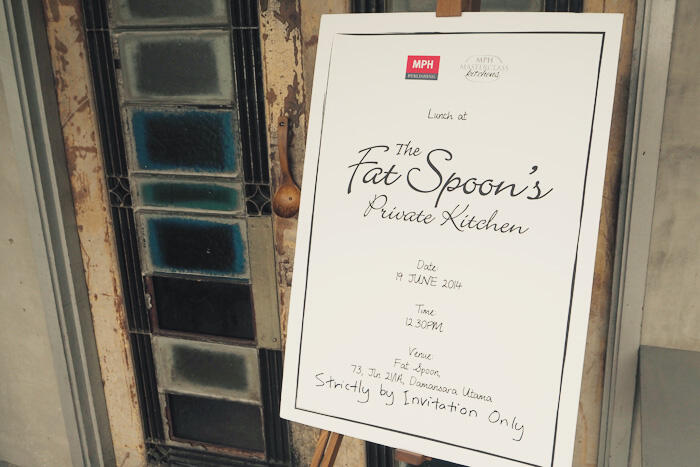 When I was walking towards the cafe, I overheard a couple of working ladies talking on the phone saying, "They're closed for a private event, what are we gonna have for lunch now!?" :lol: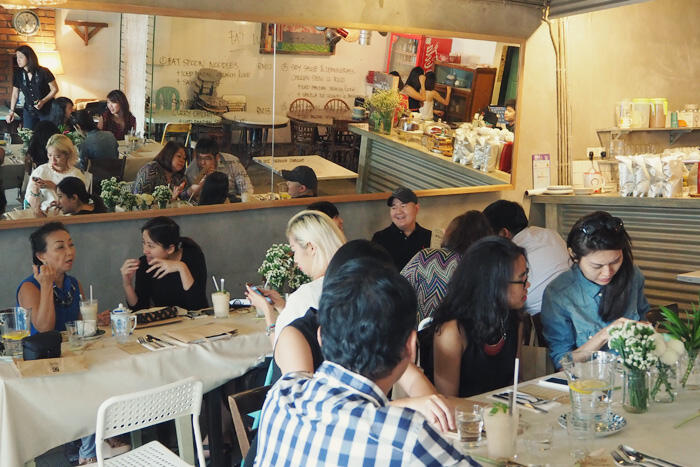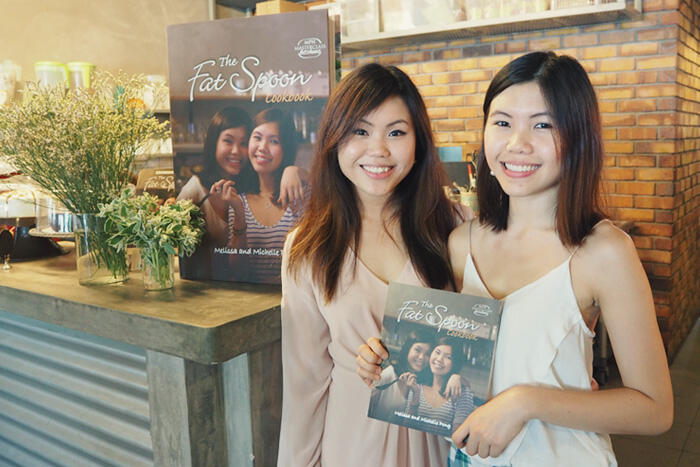 Click to see the pix of their dishes i had that day!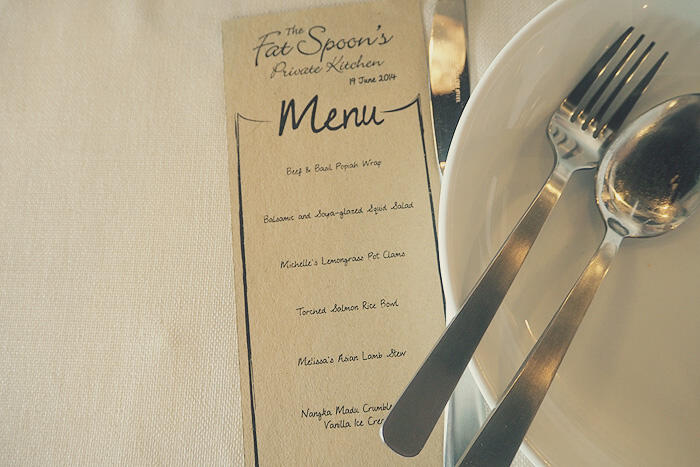 Menu of the day. The space was quaintly decorated and intimate with no more than 20 guests. Each person's name was handwritten with knotted on stalks of lemongrass with twine and little white flowers were placed in the centre of table providing a cozy environment.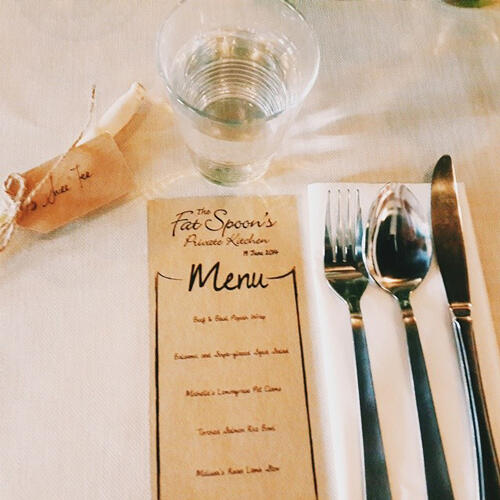 We were in a rush for KLFW that day so we only managed to stay till the 4th dish. I was really anticipating that Asian Lamb Stew.  🙁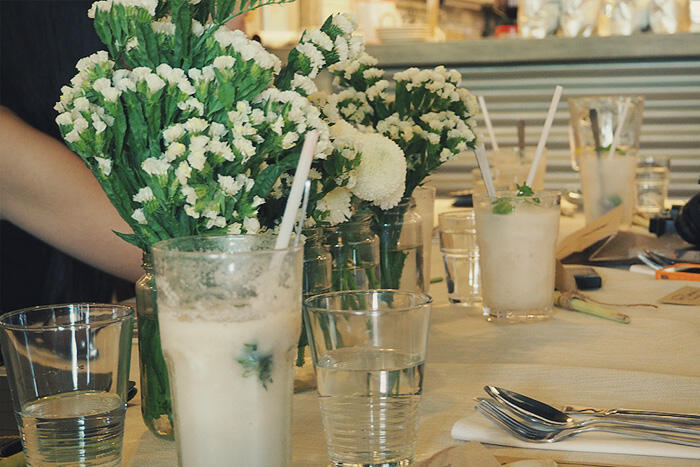 We were first served with a Fat Spoon favourite – their ice blended lychee and mint, which is great during crazy hot weather!
Michelle and Melissa first gave a short presentation on the new Fat Spoon Cookbook.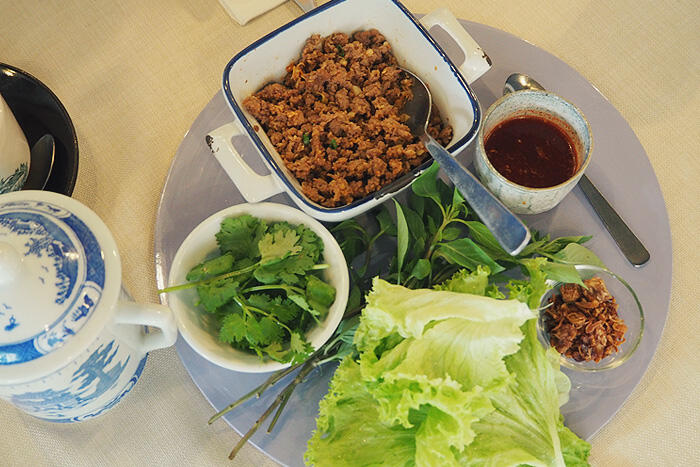 First dish – Beef and Basil Popiah Wrap. A mix of minced beef, fresh lettuce, coriander, basil leaves, fried shallots and lemongrass and chilli dressing all wrapped in thin popiah skin.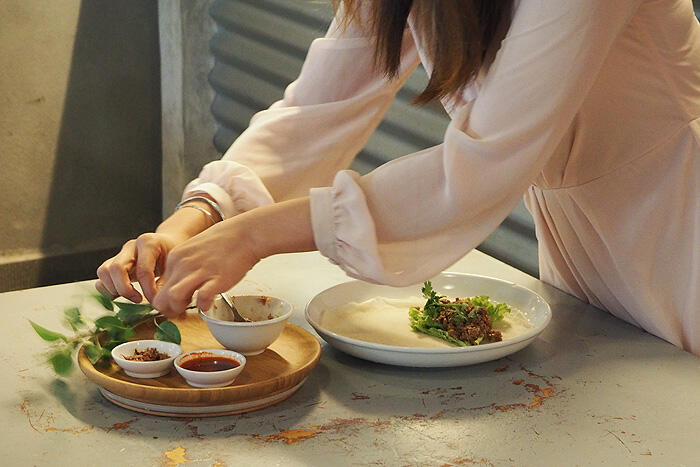 Melissa demonstrated how to wrap popiah like a pro. 🙂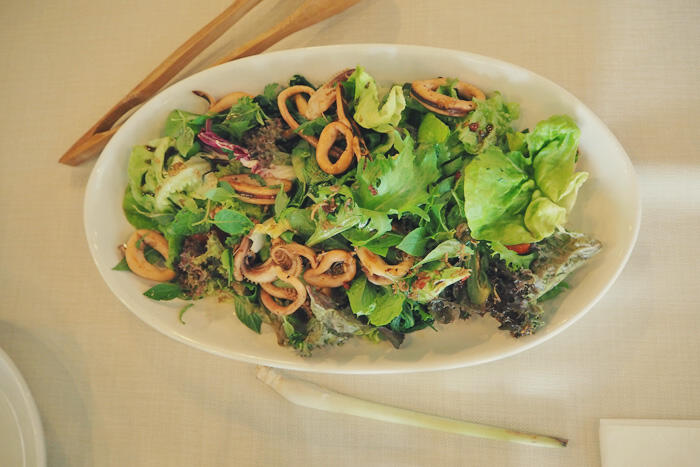 Second dish – Balsamic and Soya-glazed Squid Salad. Now I know many of you might think: balsamic and soya sauce?!? This definitely tasted better than most of the typical salads I've ever had. The dressing was a mix of balsamic vinegar, maple syrup and soya sauce, whereas the salad was a fine mix of common Southeast Asian herbs such as lemongrass and basil leaves, with some Western greens.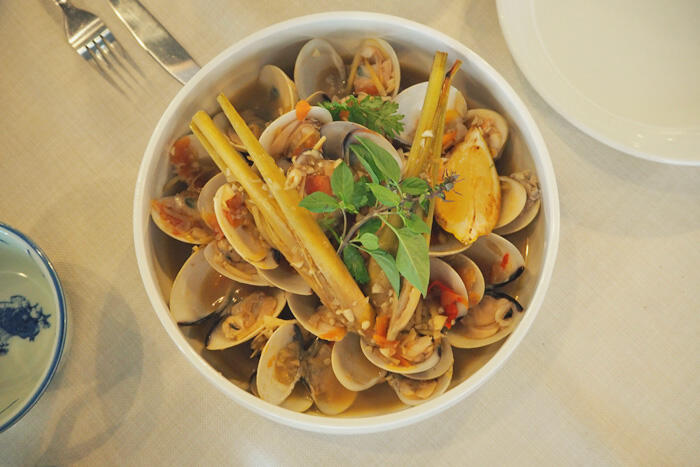 Michelle's Lemongrass Pot Clams, which was my favourite dish that day. I made a seafood stew last weekend with the recipes from the cookbook, and it tasted amazing. This dish requires fresh clams, which can be found in TTDI market, or Jaya Grocer, a tip from Chelle.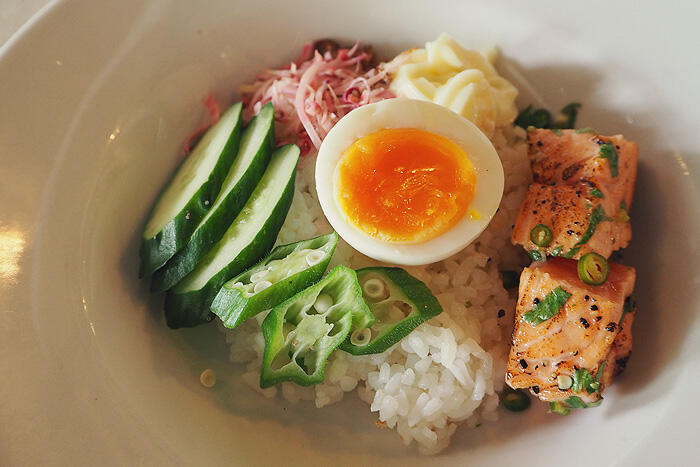 Torched Salmon Rice Bowl. The moment we took a bite, waves of compliments like 'ooohhh' and 'aahhhh' arose everywhere. It's a quirkier version of Japanese salmon don, with familiar Southeast Asian herbs and greens. I definitely favour this more than the traditional salmon don, as it's spicy, fragrant and creamy at the same time.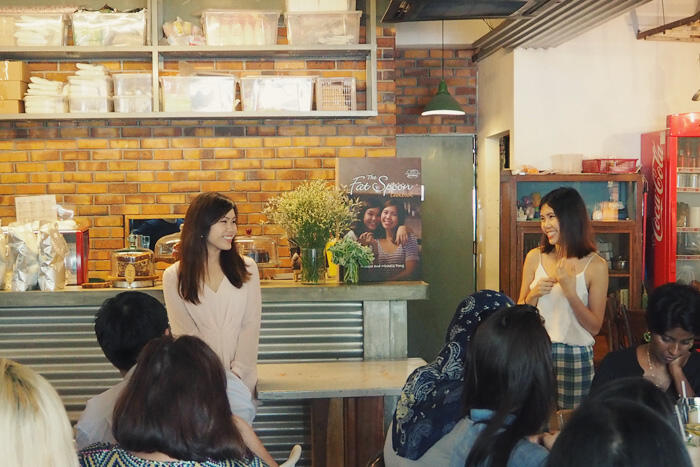 Aunt Kim Lillian and Trisha were sitting in the same table with us so it was only natural we shared our Fat Spoon experiences with each other. Aunt Kim Lillian is a talented cook, baker, food stylist, and judge for 8TV's Kan Cheong Kitchen, and she is publishing her new cookbook soon! Trisha is a talented photographer who's currently focusing on food photography.
Aunt Kim Lillian shared lots of her experience with us during the event regarding food styling, and what she had learned during her stay in New York. I'm deeply fond of her, and was amazed by her food styling expertise.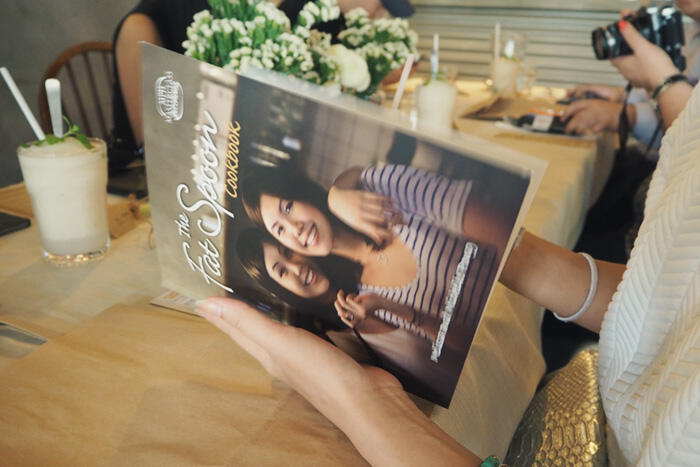 I was already browsing the book the moment I got it. My favourite recipes in the cookbook are definitely the Scallop and Passionfruit Shooters, Cockle Salad and Durian Creme Brulee.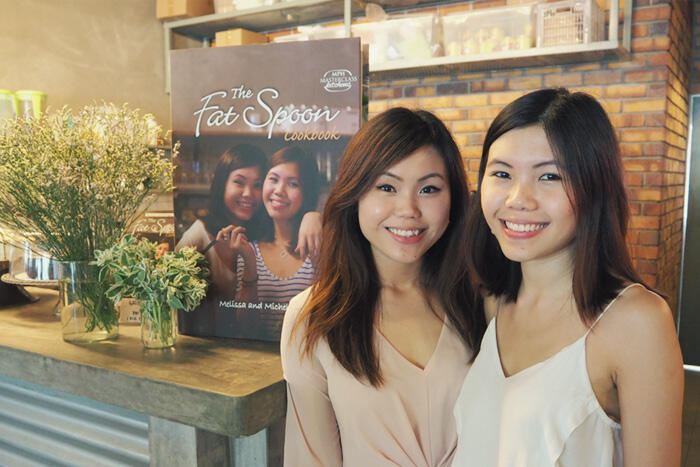 Congratulations Michelle and Melissa!
We're so proud of all that you've achieved despite being in your 20s! I will be waiting for your second cookbook and please, include your sambal belacan recipe in it. 🙂
The Fat Spoon Cookbook is priced at RM39.90, and is currently stocked at Fat Spoon Cafe, MPH Bookstores, Times, Borders and Kinokuniya.
You may also purchase it online from: