I am a MAJOR Dyson fan, way before i owned my first Dyson. They are the epitome of modern household gadgets, that will change the way you view vacuums and fans forever. Dyson is always releasing new models cos they keep discovering new breakthroughs whether it's with higher power, more suction, better airflow… it never ends!
More recently, Dyson launched the latest version of their cult blade-less fans. Promising powerful airflow while reducing the noise by 75% (honestly, i never even noticed the old model's noise -_-), getting to where the new Dyson Cool fans are today took RM200 million in research and development. Insane.
To give you a deeper understanding on how serious Dyson takes their fans, to date 65 engineers have worked on Dyson Cool fans with 410 patents filed and 187 pending patent applications worldwide.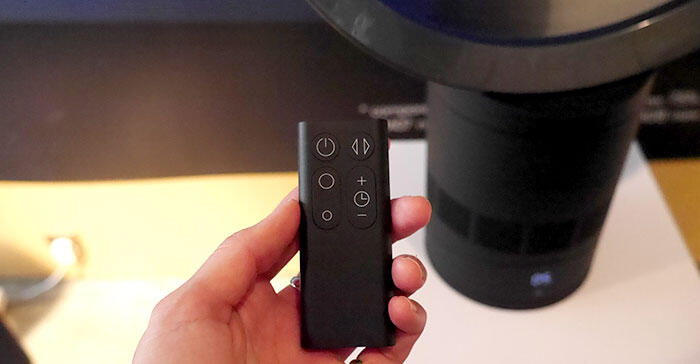 Each Dyson Cool fan comes with a remote control to set one of ten airflow settings, and sleep timer (up to nine hours).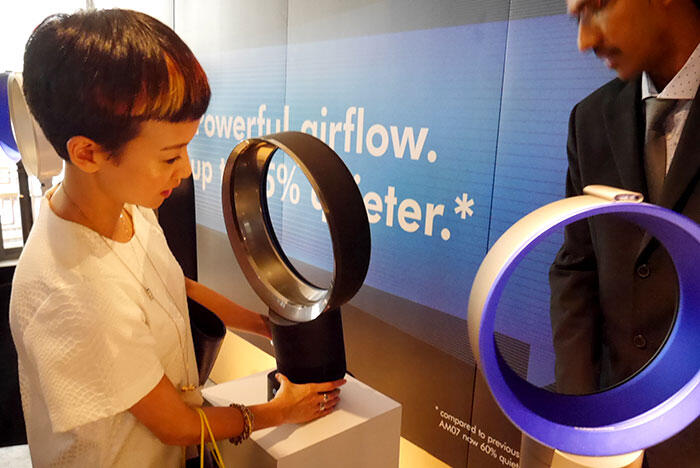 I spent ages peering at the details of the fan, the materials, played with the remote (which by itself felt supple in the palm of my hand), all while fantasizing how i will get myself one when i move into a new home. Black nickel or blue silver? Ahh, there i go again being a girl and going for the colour. According to Pinky (who works for Dyson in JB), the company took yonks searching for the PERFECT material for the black nickel version. I don't know the extent of what material this is, but it sounded impressive enough to me :p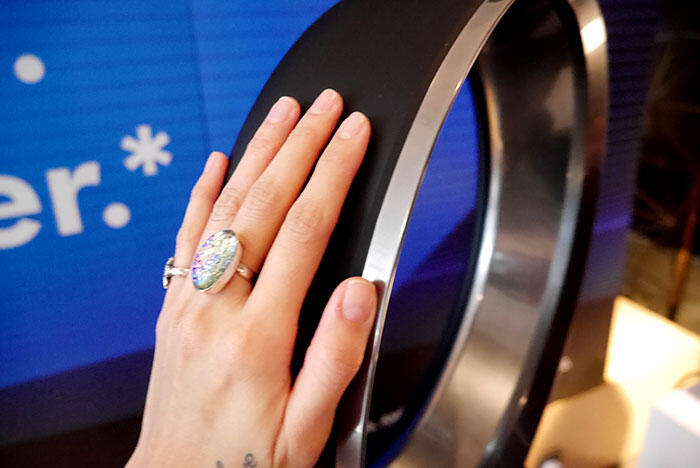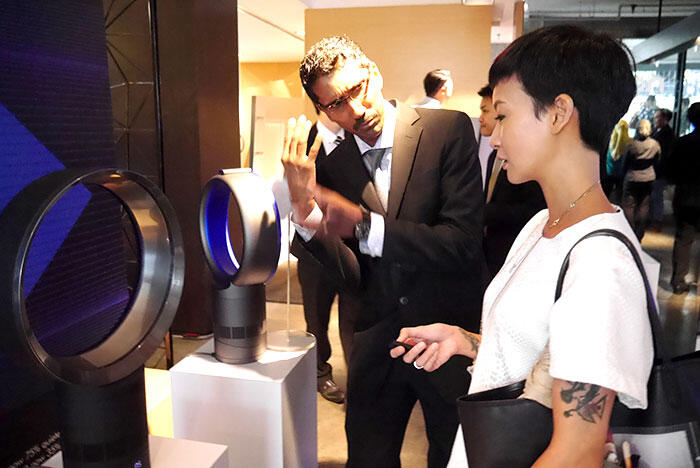 Notice how the remote is built in a curve and is magnetic so it sticks unto the top of the fan when not in use (atop the blue one).
Above, I'm looking at the Dyson Cool fan models AM06 (1o" and 12″) that cost RM1,099 and RM1,329 respectively.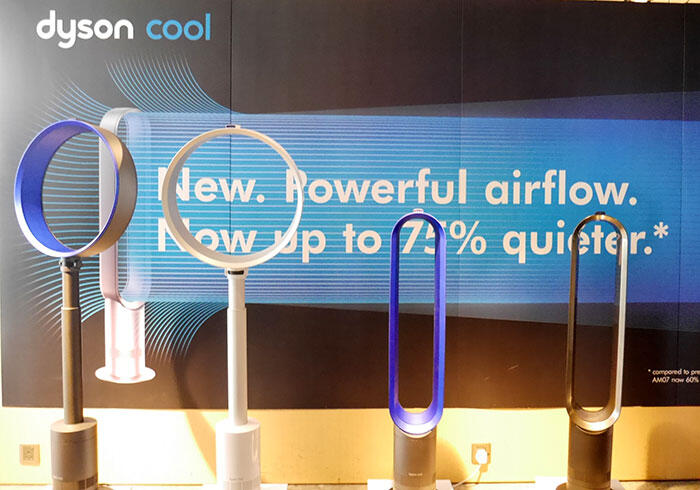 Dyson Cool fans AM07 and AM08 at RM1,839 and RM1,759 respectively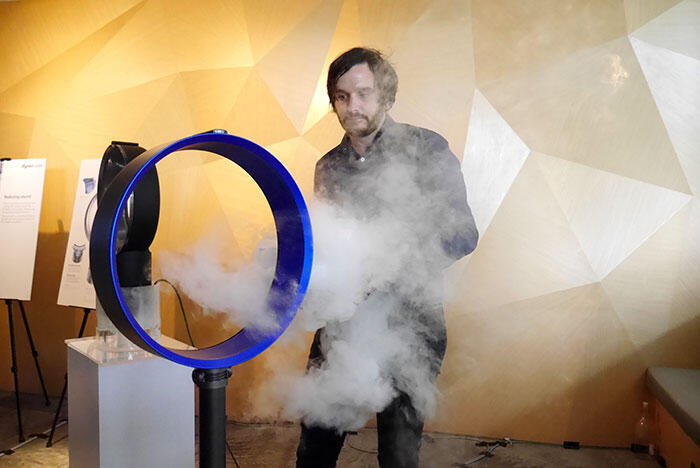 Dyson engineers showed us the airflow of the Dyson Cool fan by using dry ice.
When testing the fans, complex 3D models were used to map sound. A high-speed camera recorded the flow of UV paint through a translucent Dyson Cool prototype and its loop amplifier to chart airflow. To test the sound quality, aero-acoustics engineers (i never even knew there was such a job!) arranged 10 microphones in a hemisphere in semi-anechoic chambers. I can imagine how much fun they have in the Dyson labs working on contemporary technology!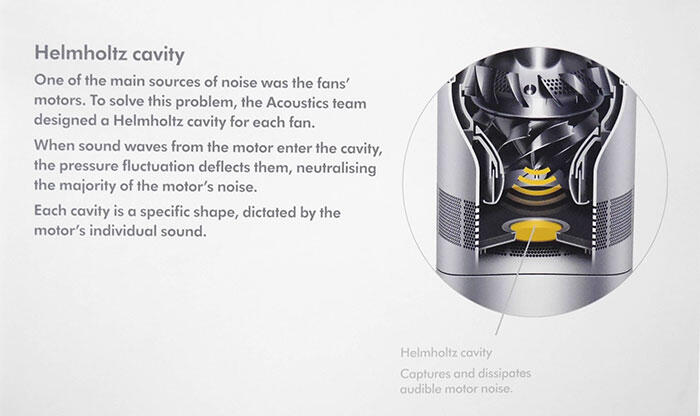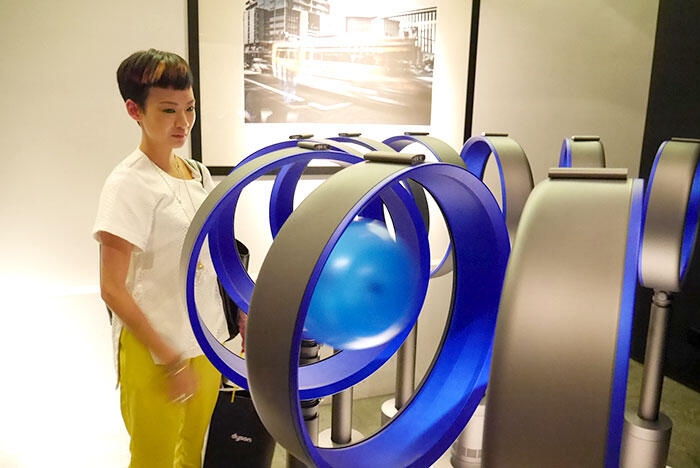 A separate room showing a balloon constantly in motion passing through Dyson Cool fans.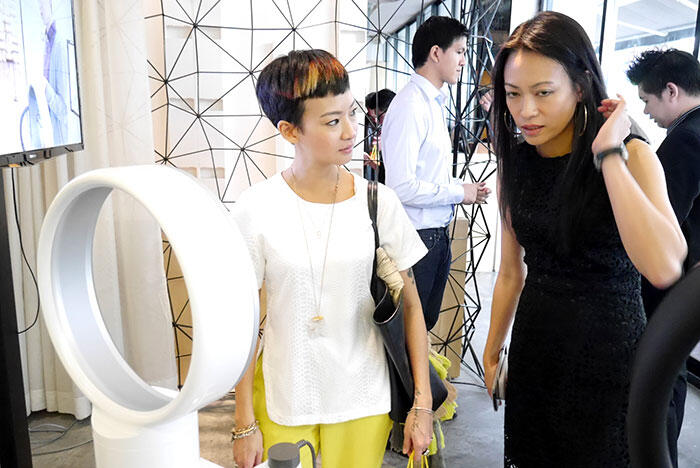 In an area listening for the different between the old Dyson Cool fans and the new more quiet ones. I could hear a slight difference!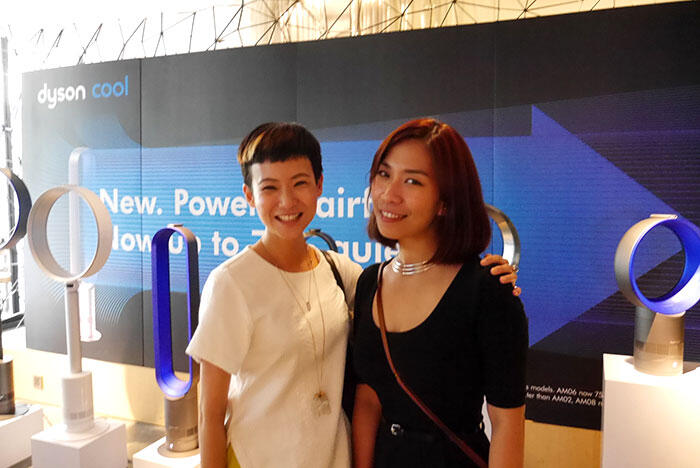 With Pinky from Dyson! We had lunch together once and she's a kindred spirit 😉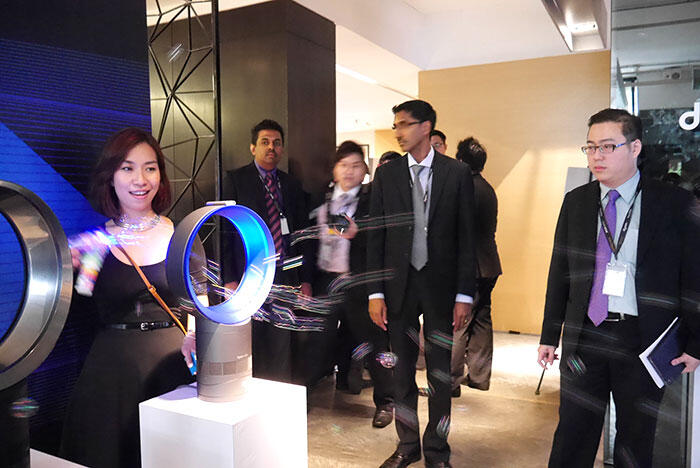 Pinky blowing bubbles through one of the fans while the men are like "wtf". That's my girl! Heehee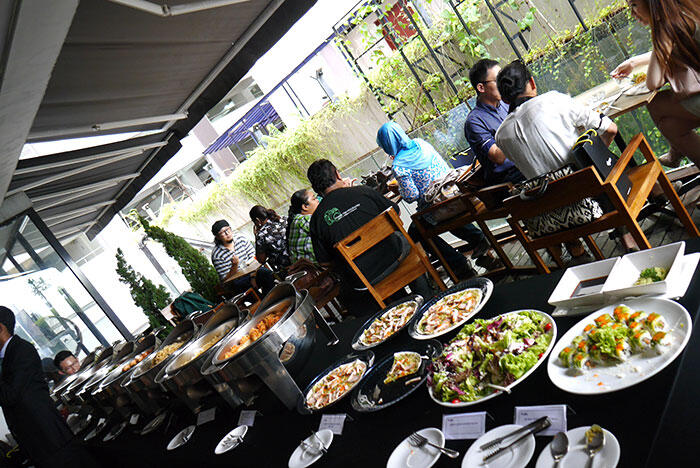 A nice touch of providing us an afternoon tea spread after inspecting fans.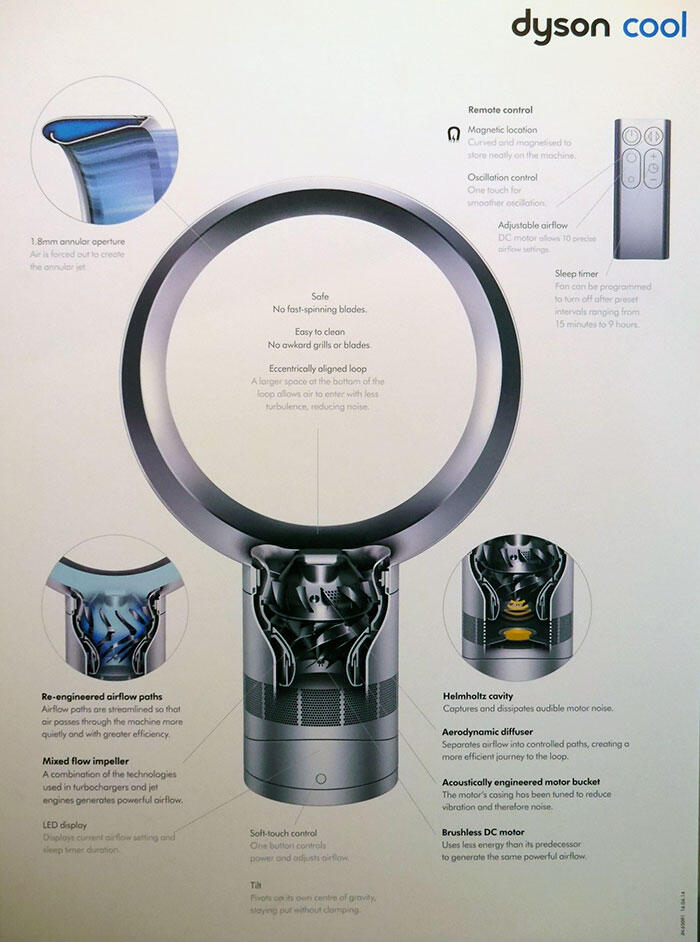 For more on Dyson,
LIKE their Facebook page: www.facebook.com/dyson
Website: www.dyson.my