I'm honoured to be the only blogger invited for the Montblanc 2014 and 2015 timepiece novelties media preview held at Westin Hotel recently 🙂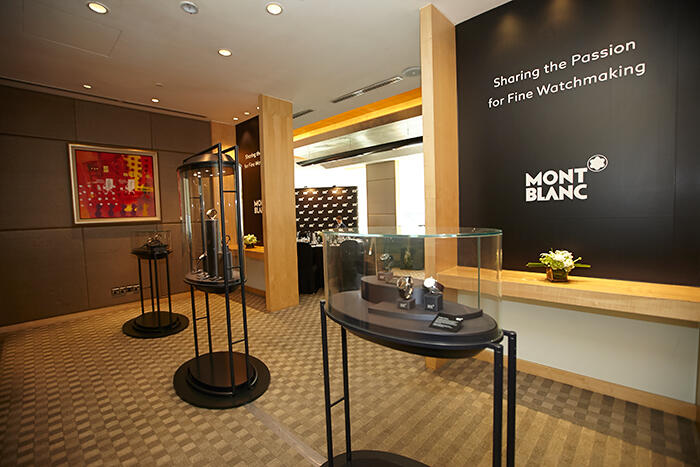 I've always associated Montblanc with their writing tools, which is fair to say, seeing their iconic Meisterstück fountain pen was created 90 years ago! The Meisterstück can be proclaimed as a pen that literally wrote history – with countless presidents and crowned individuals having used it to sign international treaties and such.
The word Meisterstück itself is German for "masterpiece". Since the Middle Ages, a craftsman only becomes a Meister (master) when his work is deemed a Meisterstück by the craftsmen's guilds masters.
This hints at the level of excellence that is required for a piece to be considered a Meisterstück, as it stands for extraordinary craftsmanship, traditional techniques, high-quality materials, perfect aesthetics and outstanding functionality.
Now, Montblanc has made available its Meisterstück Heritage Collection – elegant timepieces made under the ninety-year heritage of striving for perfection and masterly craftsmanship.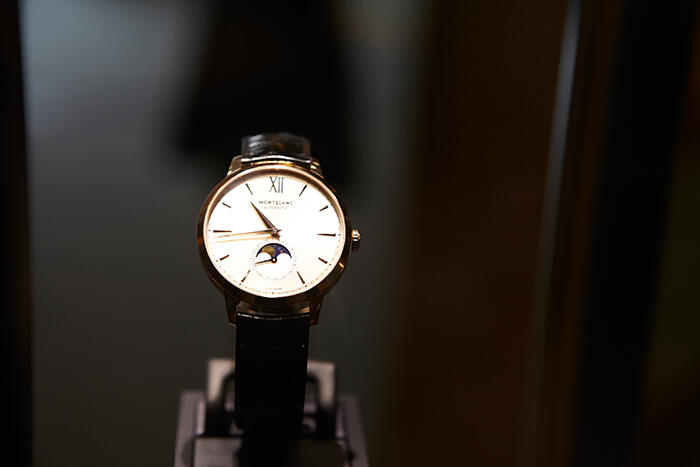 Montblanc Meisterstück Heritage Moonphase
Embodying the finest Swiss watchmaking in every detail, the Montblanc Meisterstück Heritage Collection share elaborate features on all its models:
For example: "The time is shown on faceted hands in the classical dauphine shape, which sweep over cambered, silver-white dials that have been tastefully embellished with sunburst patterns. Dauphine hands are extremely challenging to fabricate because their clear geometry, straight contours and perfectly smooth flanks would instantly reveal even the tiniest flaw in their manufacturing or assembly.
The hour circle combines polished faceted appliqués in three different lengths; and in accord with the best watchmaking tradition, each appliqué stands atop two little feet which are firmly riveted to the dial. The crown is adorned with Montblanc's emblem in polished, raised relief against a matte sandblasted background."
That's not even all of it. I just decided not to list it all down here!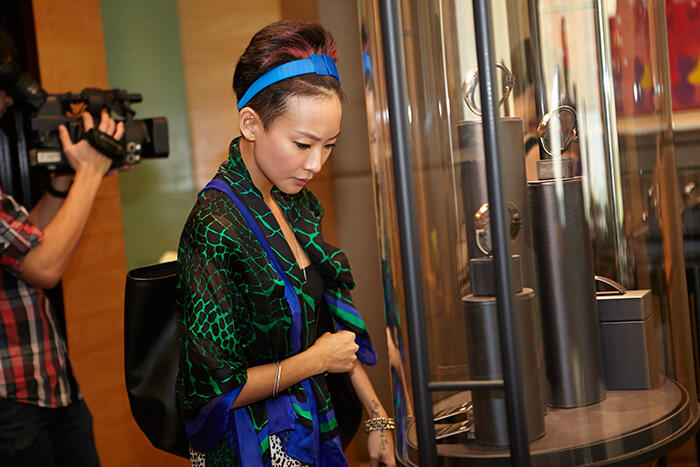 My very serious face when it comes to admiring very serious masterpieces.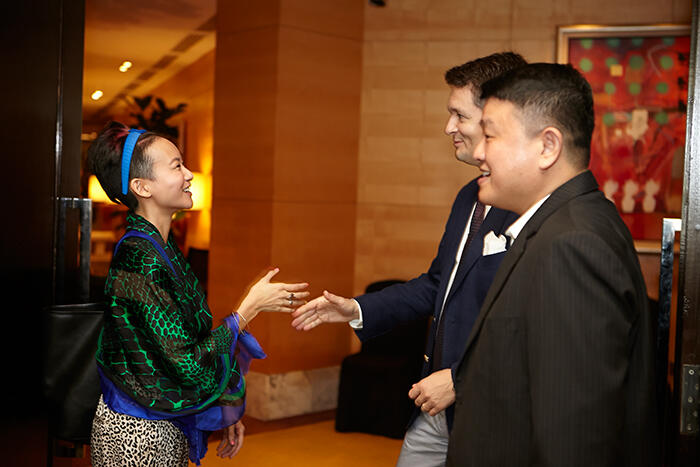 Meeting the Montblanc SEA Managing Director Mr. Andreas Boesch and Montblanc Malaysia General Manager Mr. Gan Teck Hock
More pix of the timepieces and people there after the jump.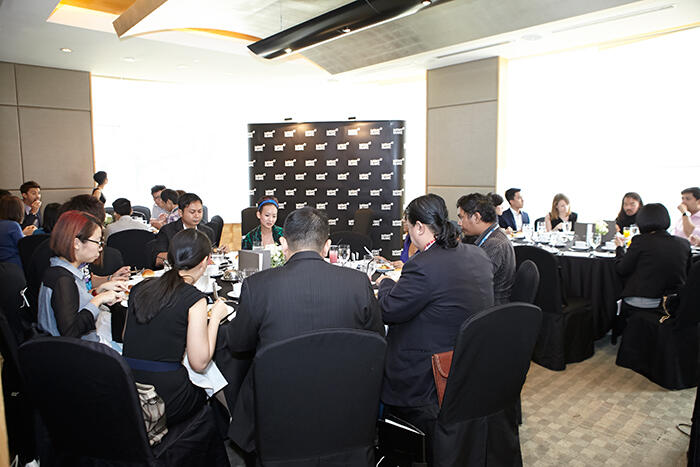 We were treated to lunch while Andreas spoke about Montblanc to us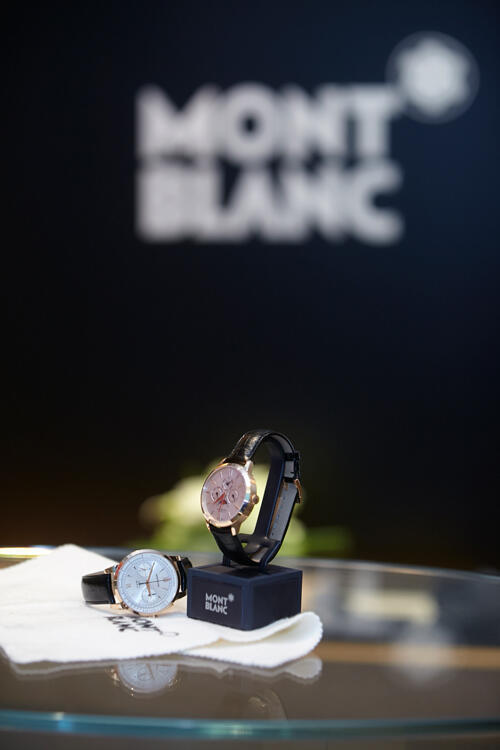 Montblanc Meisterstück Heritage Pulsograph; and Montblanc Meisterstück Heritage Perpetual Calendar
The Montblanc Meisterstück Heritage Pulsograph is inspired by the Minerva Calibre 13.20 (Minerva Manufacture is the direct ancestor of Montblanc Manufacture). The Minerva Calibre was first encased in 1923 and used to animate one of the first chronograph calibres for wristwatches, while paving the way for the success of mechanical wristwatch chronographs.
"Equipped with pulsometer scales, these precise measurers of brief intervals were especially popular among physicians. Calibrated for 30 pulse beats, a pulsometer scale enables a doctor to read the pulse rate per minute without having to continue feeling the patient's pulse for a full 60 seconds."
The contemporary movement of the timepiece is manually fabricated and fine adjusted according to the principles of fine Swiss watchmaking:
"All levers and springs are polished on their flat surfaces, satin-finished on their sides, and manually bevelled along their edges. All functional planes are individually and manually adjusted in each movement to maximize the smoothness and reliability with which the button triggers the commands.
Similarly luxurious finishing has been lavished on all other components of the movement. The plate and bridges are fabricated from rhodium-plated nickel silver; the bridges are bevelled by hand, and these chamfered surfaces and then manually polished."
Doesn't that sound insane?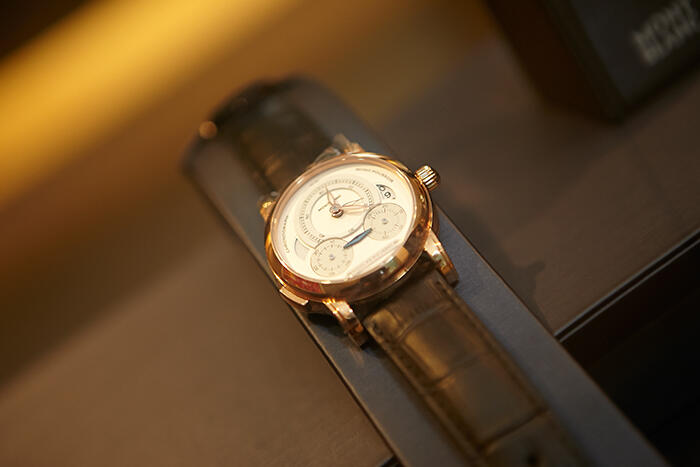 Montblanc Homage to Nicolas Rieussec Rose gold limited edition 193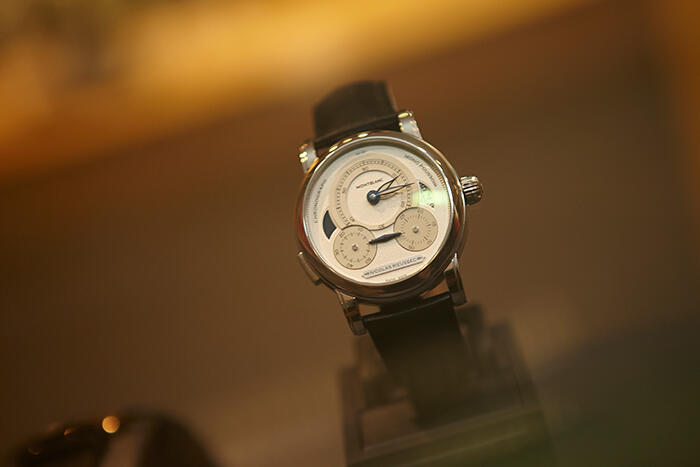 Montblanc Homage to Nicolas Rieussec Stainless steel limited edition 565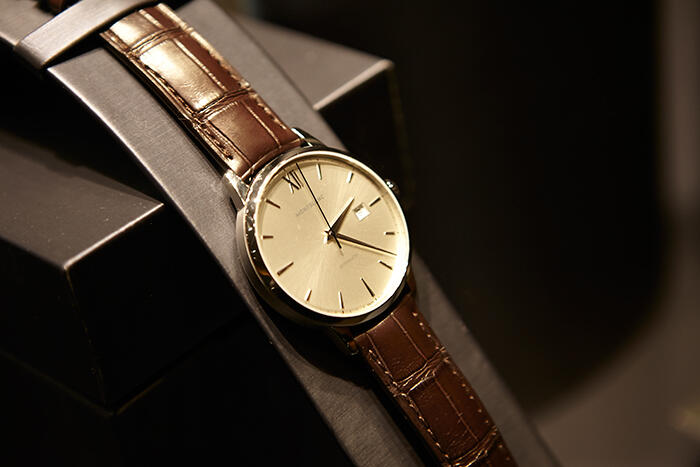 Montblanc Meisterstück Heritage Date Automatic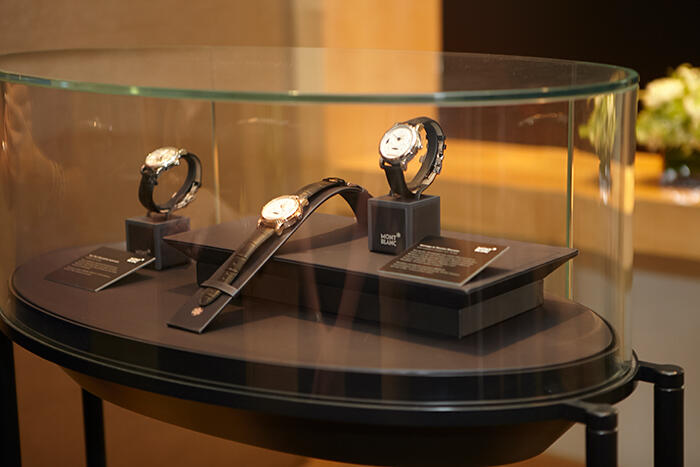 Montblanc Star Twin Moonphase & Montblanc Homage to Nicolas Rieussec collection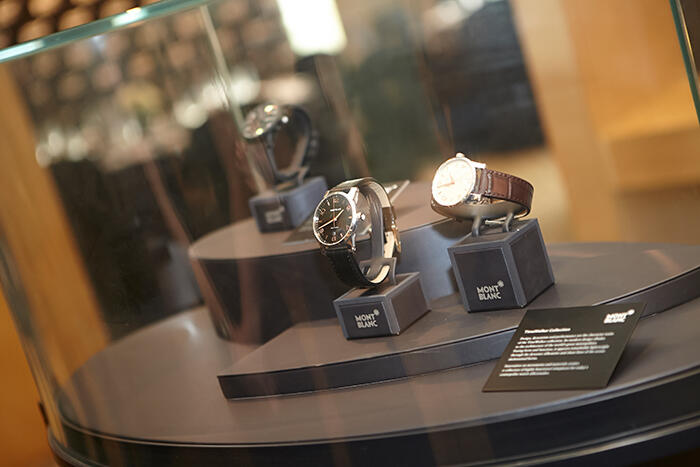 Montblanc TimeWalker Collection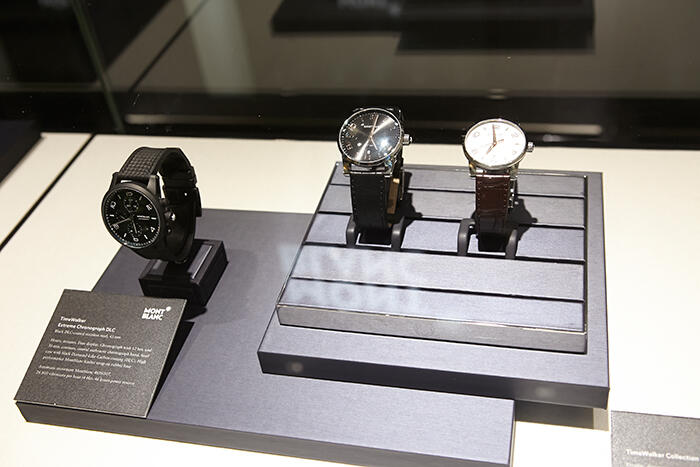 Montblanc TimeWalker Extreme Chronograph DLC & Montblanc TimeWalker Automatic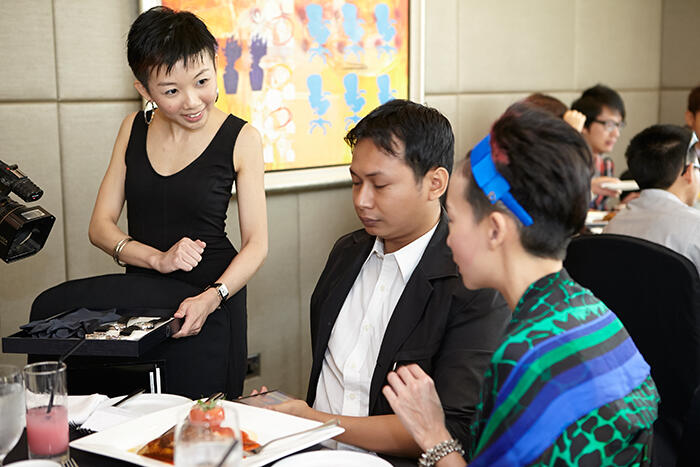 Montblanc Senior Public Relations Executive Ms. Lim Wee Sien, and Aliff Yusri from Focus Malaysia.
Sorry your eyes are closed in the pic Aliff!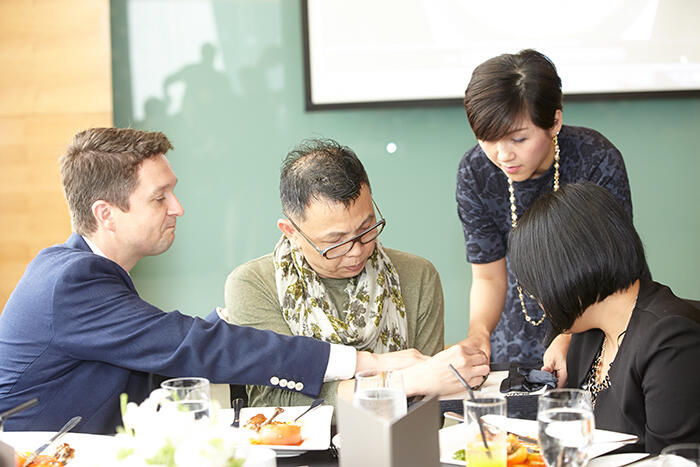 Montblanc SEA Managing Director Mr. Andreas Boesch; New Straits Times contributor Mr. Cheong Phin; Montblanc Marketing Manager Ms. Irene Soo; and Malaysia Tatler Features Editor Ms. Lily Ong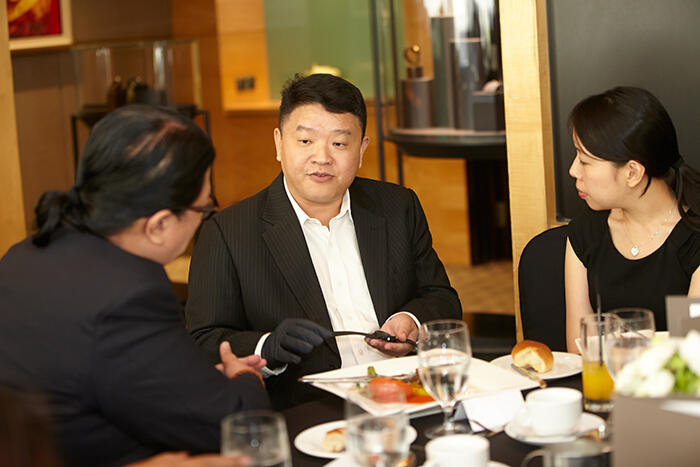 Men's Uno Managing Editor Mr. Fabian Fom; Montblanc Malaysia General Manager Mr. Gan Teck Hock; and Prestige Special Projects Editor Ms. Audrey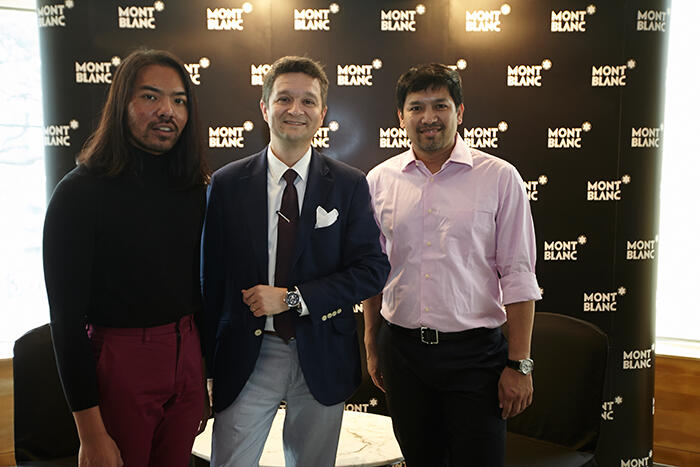 GLAM Lelaki Editor Azreezal Hafidz; Montblanc SEA Managing Director Mr. Andreas Boesch; and August Man Managing Editor Mr. Rubin Khoo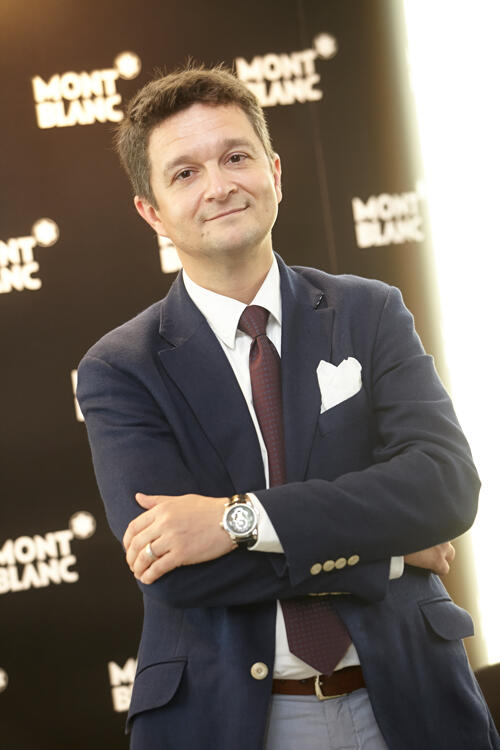 Montblanc SEA Managing Director Mr Andreas Boesch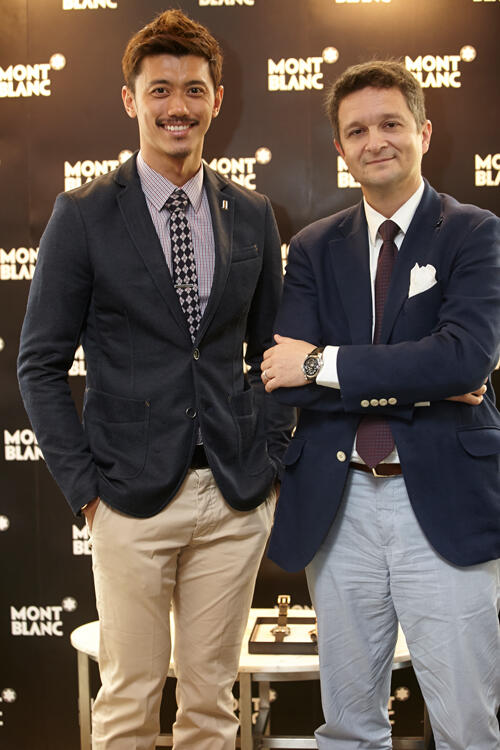 TV personality Mr Hansen Lee with Andreas Boesch
For more info on Montblanc:
Website: www.montblanc.com
Facebook: www.facebook.com/montblanc