Kipling has been a brand i recognise from my earliest days of walking in malls, and i think it's wonderful how they still manage to keep up to date with extremely functional yet desirable bags! The brand is sold in 67 counties with one bag sold every 2 seconds..!
Every time i walk past a store, my eye is instantly drawn to all the colours and prints yelling out at me. I'm not surprised as to why i adore Kipling so much, as their brand is so similar to my own life principles – like happiness!
Born in Antwerp in 1987, Kipling harps on being authentic, playful and unique. I think they've succeeded. I can spot a Kipling bag from a mile away. Their ubiquitous monkey is so recognisable, i've seen so many in Korea (i'm blogging from Seoul right now)!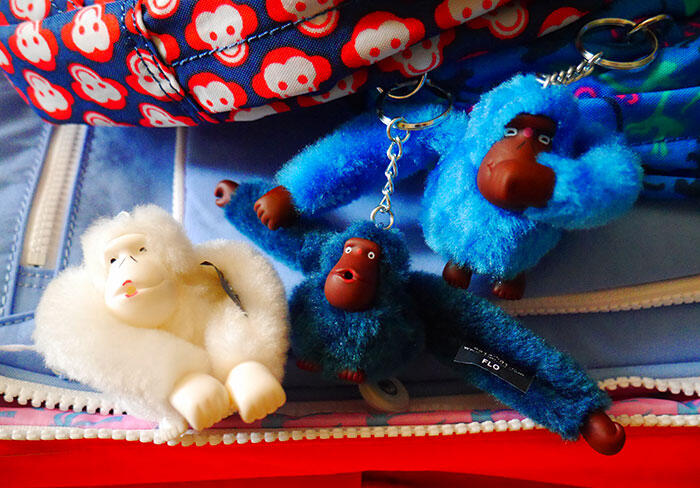 Their monkeys are so well-made, you can make them suck their thumb or hold hands XD What i love is that each collection has a unique monkey named after a Kipling employee somewhere in the world, so cute! I was wondering why some of my monkeys had such varied names!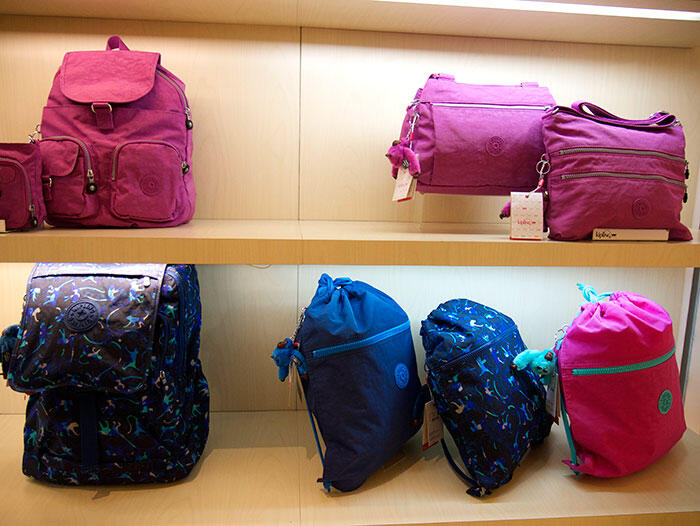 Did you know that their crinkled nylon material that's used for all their bags now was a design accident? It was a mistake during the dyeing process when the dye overheated and the nylon subsequently crinkled, but it left such an impression that it's been a part of all its bags since.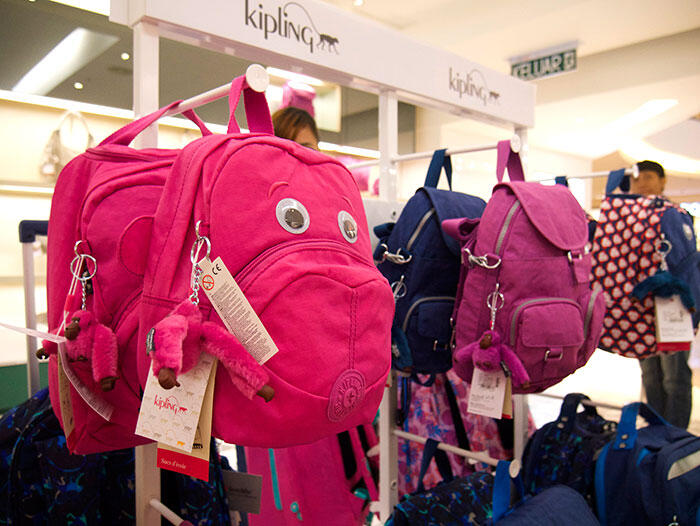 Gawd i love these kids' bags JUST COS of the eyezzzz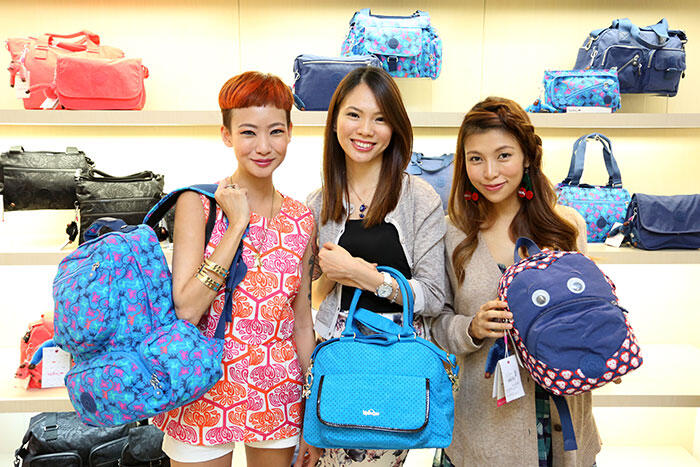 Me, Mei Sze and Cheesie!
I have the blue backpack i'm holding and it's SO useful on travels cos it has so many compartments and is extremely light.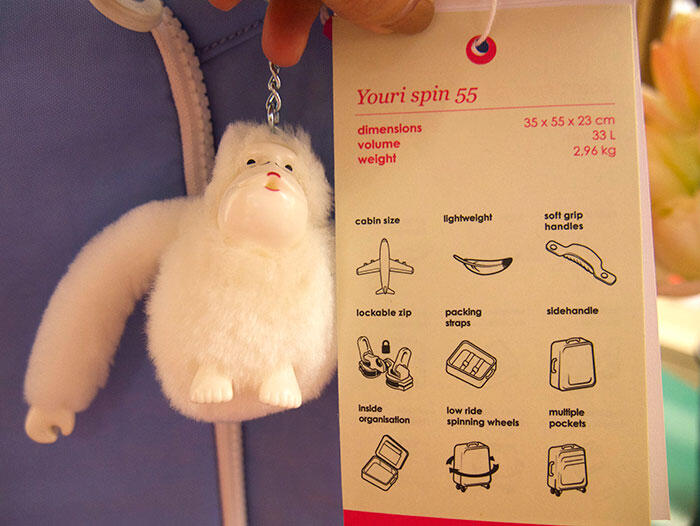 Why a Kipling luggage bag rocks.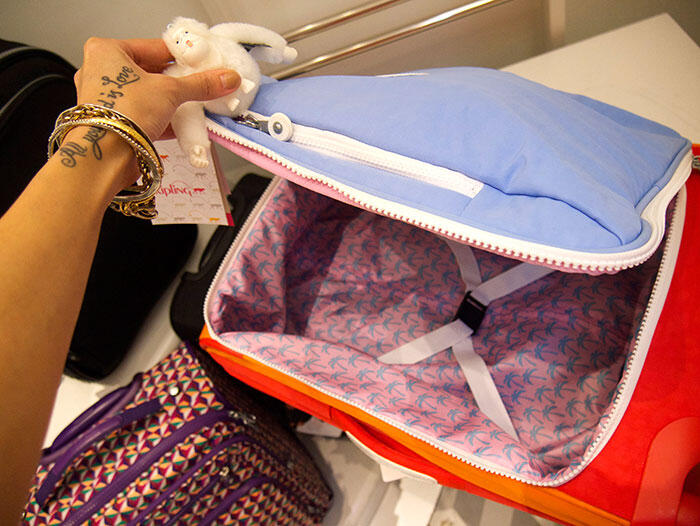 The inside killed me. Too cute. It's the cabin bag from the Natalie Joos x Kipling collection.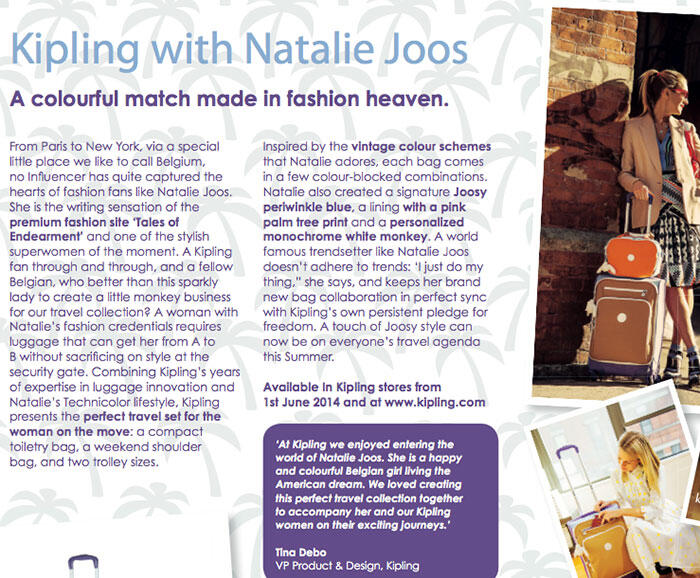 Follow Kipling Malaysia on Instagram @kipling_malaysia 
Their Facebook page is www.facebook.com/pages/Kipling-Malaysia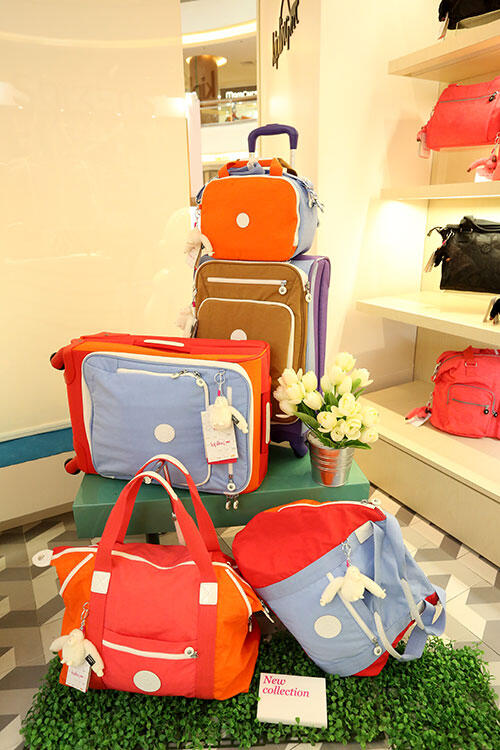 Kipling x Natalie Joos collection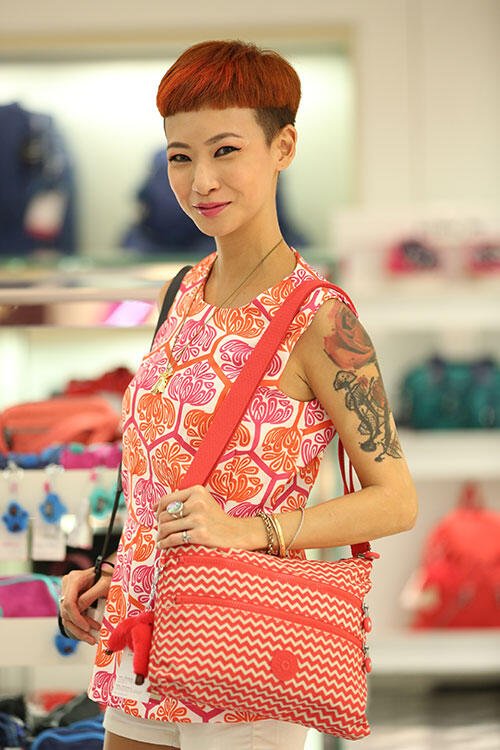 This bag just matched my outfit without me even trying :p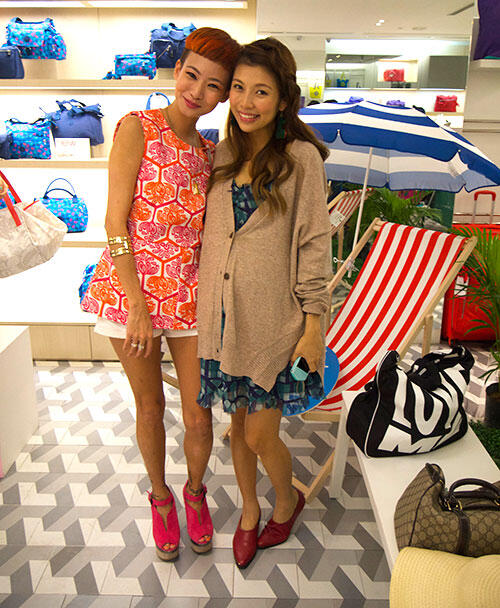 When i saw Ringo (who's gonna give birth soon), i couldn't help saying, "You are THE CUTEST pregnant person i've seen in my LIFE." She was just SO CUTE. I love how she styled herself throughout her whole pregnancy!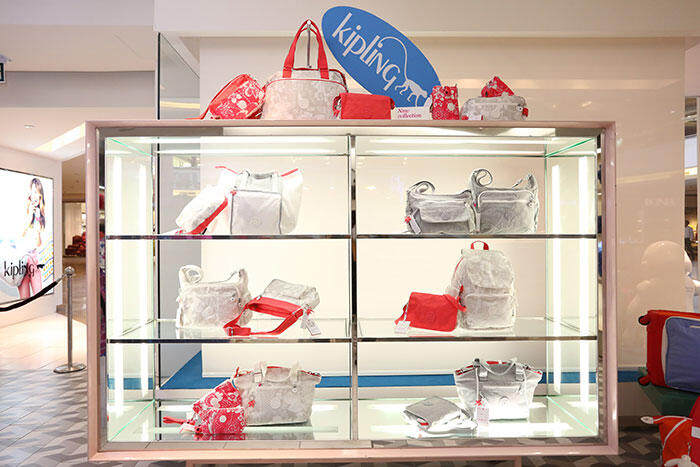 Above is Kipling's refreshing Summer Waves collection, inspired by being by the crystal blue ocean on a hot summer's day. Expect vibrant coral detailing with fresh white innovative materials, like perforated nylon and rough-meets-smooth textured print. Don't forget to look out for the subtle tropic white floral print.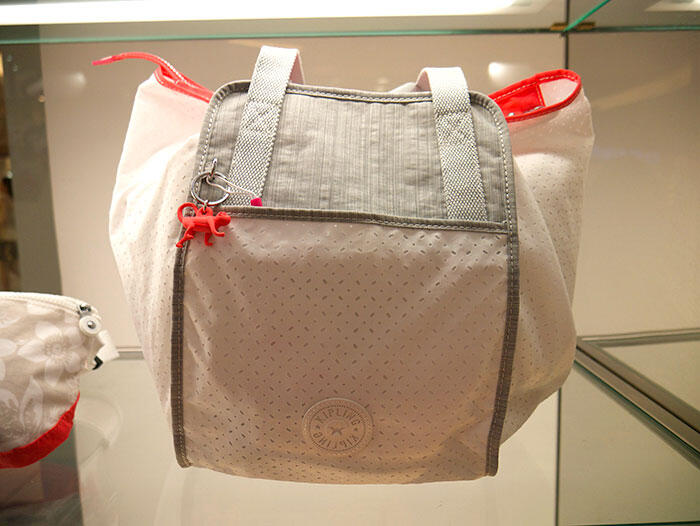 My fave piece from the collection is Aqualicious, a sporty chic shoulder bag that really does suit its name!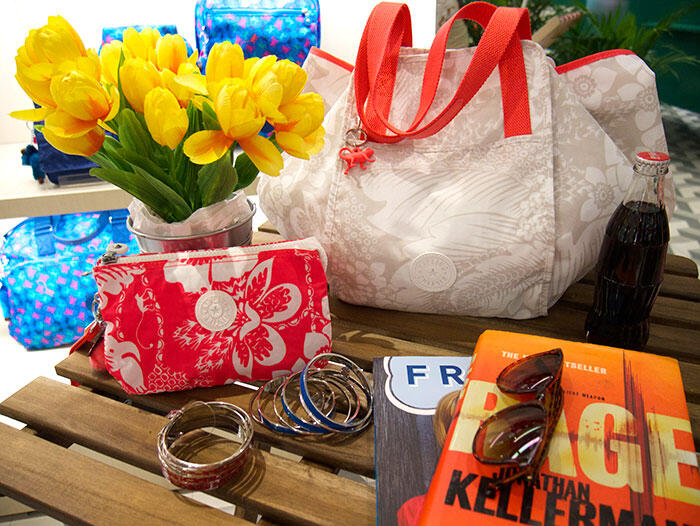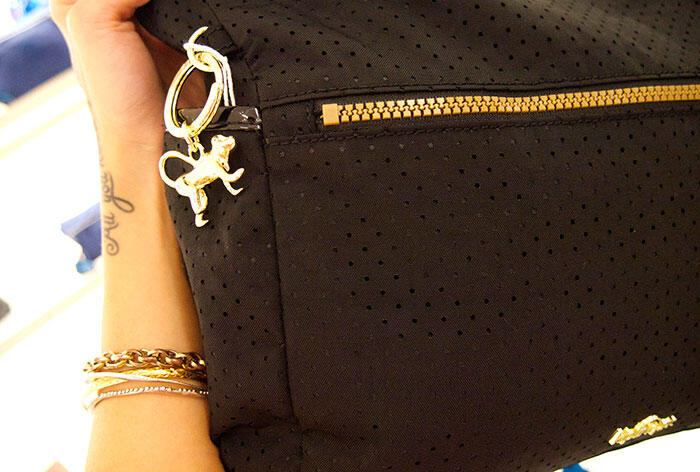 Another piece from one of their special collections that's made of perforated nylon with gold detailing.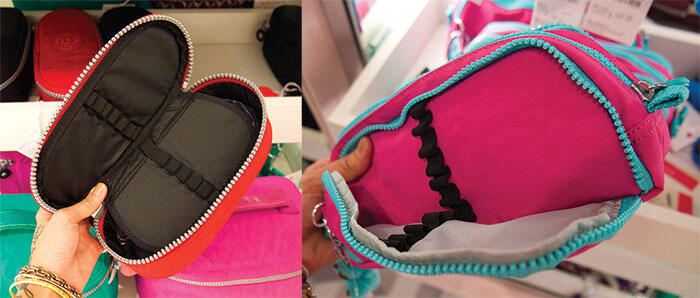 Their pouches have special holders for make up brushes.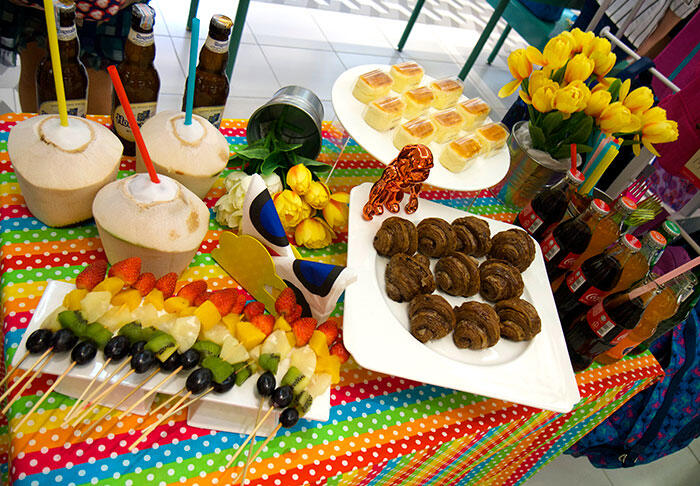 Gotta keep those energy levels up while shopping!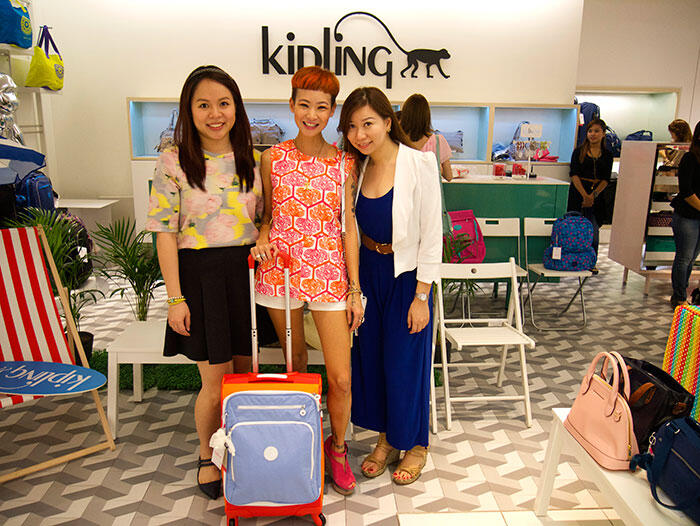 Thanks for having us Kipling!!!! It's an honour!!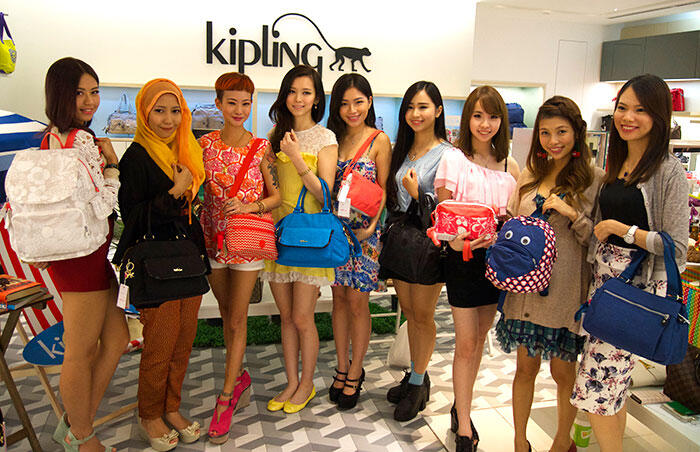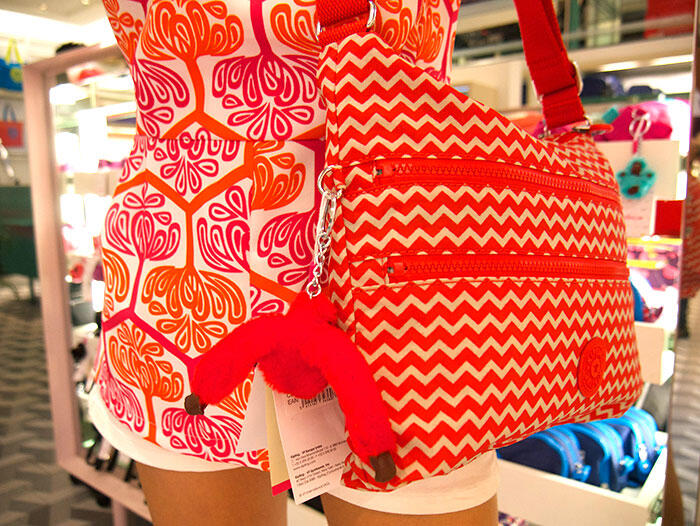 ONE LAST bright colourful pic.
Follow Kipling Malaysia on Instagram @kipling_malaysia 
Their Facebook page is www.facebook.com/pages/Kipling-Malaysia