I was supposed to go for the Saturday event of the exhibition launch but i took a course that day (that's for another story) and used up so much energy (got up at 8am and got home at 7:30pm) that i was way too exhausted to even think of talking to more than one person let alone a crowd. If my course didn't happen that day, I WOULD SO BE THERE (plus i heard people left the party at 11pm. It started at 4pm!)
Managed to drop by quickly the next day (Sunday) before my flight to Korea and am so glad i did.
The exhibition was magnificent.
I could just feel the sense of pride and joy swirling around White Box Publika from the combination of impressive paintings gazing down at the supportive group of family, friends, and media that turned up.
And for good reason!
Laitong is one of but a few veteran artists in Malaysia, even before our National Art Gallery was formed!
To know more about his history (with coolcat pictures from the 70s to boot), check out further down this blogpost.
I felt i couldn't say it any better so i took pictures of the excerpts at the exhibition to share here.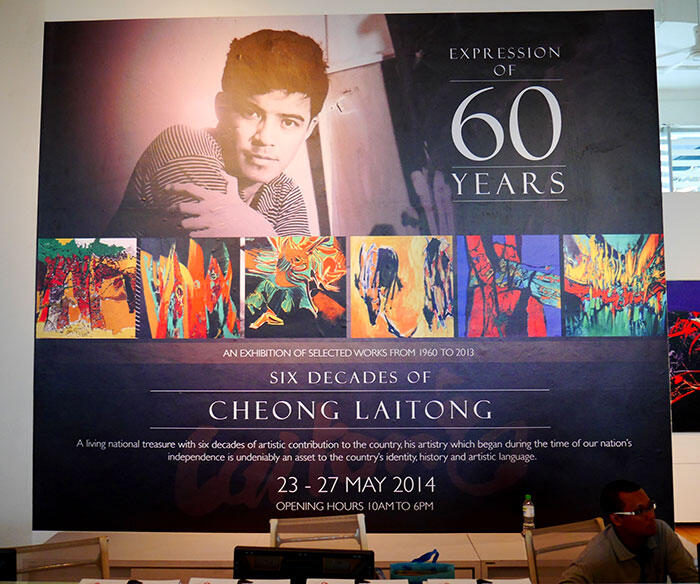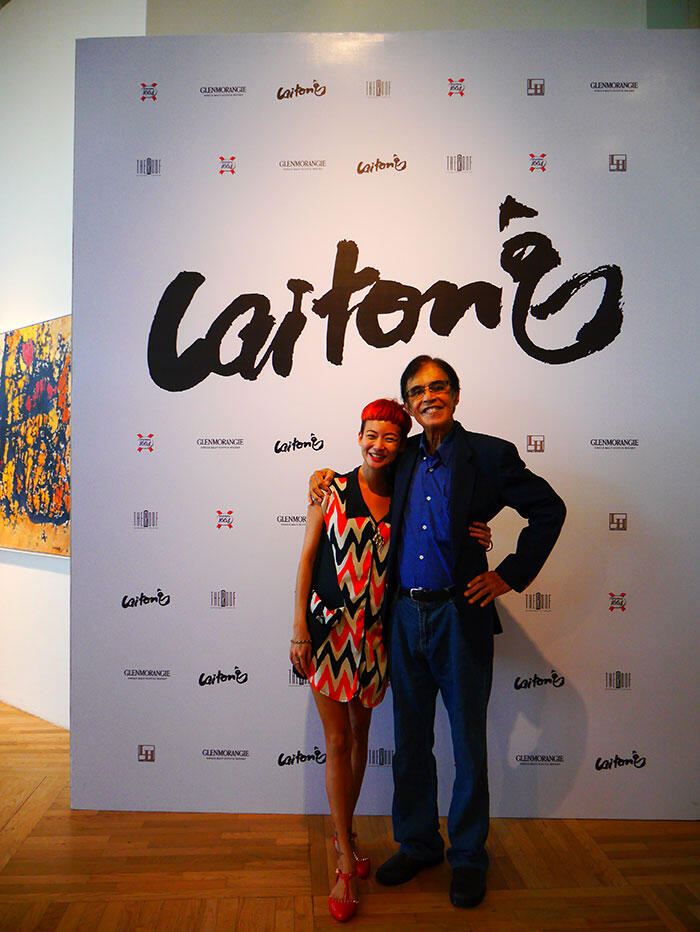 With the man of the hour (and many hours that week) – Laitong!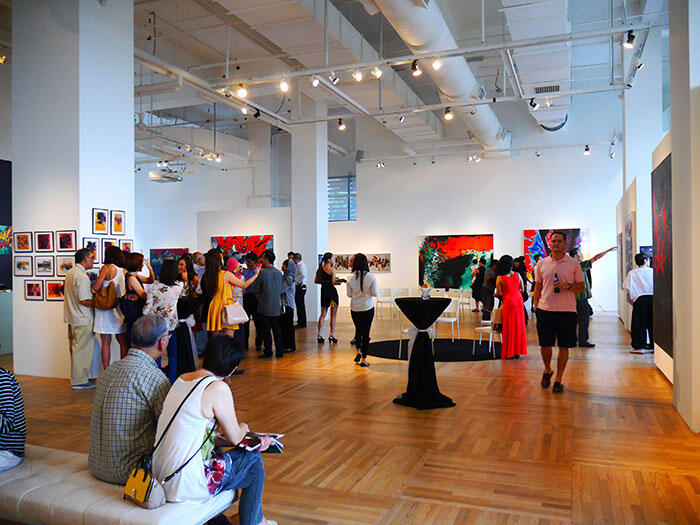 The exhibition is on till 27th May in White Box Publika so pop in or miss out.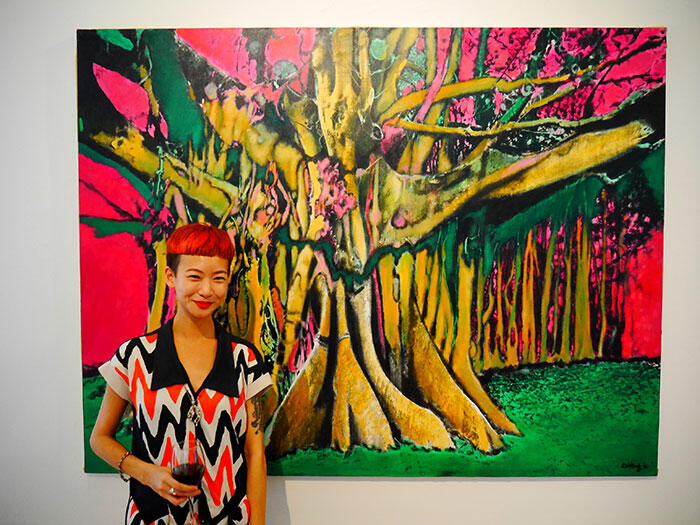 MY FAVOURITE piece from the exhibition which got sold off. Not that i could afford it anyway. @_@
But but isn't it AMAZING? If i could stare at this every day when i wake up… i honestly think i would die happy.
I just want to JUMP in it and LIVE there. Play hide and seek amongst the tree trunks and swing from the branches!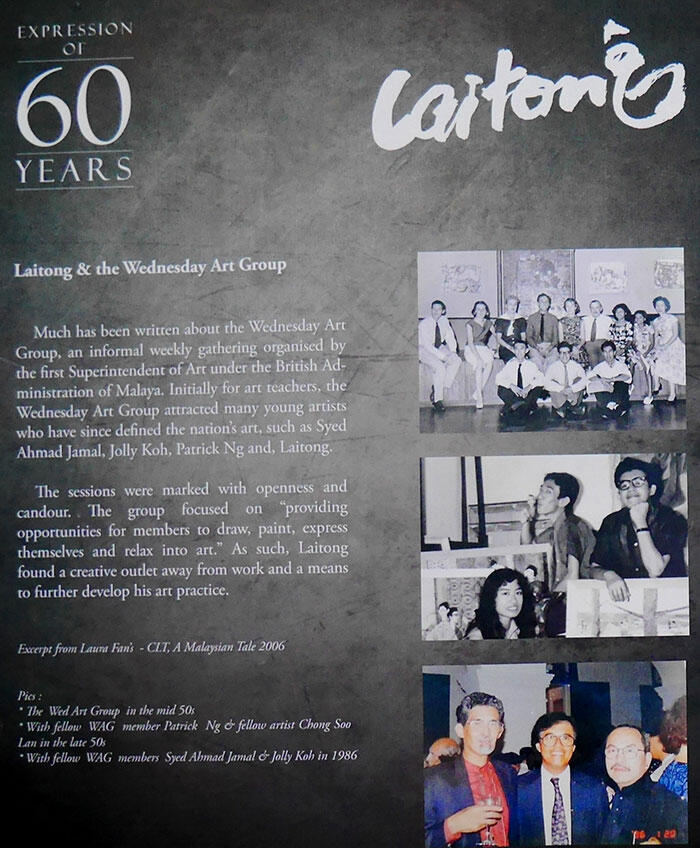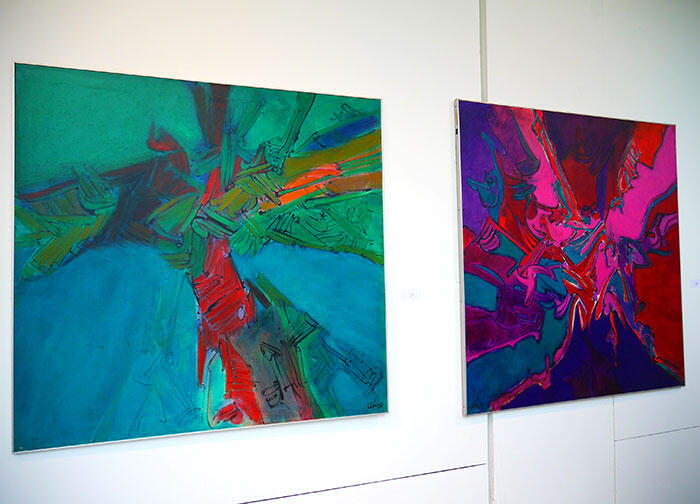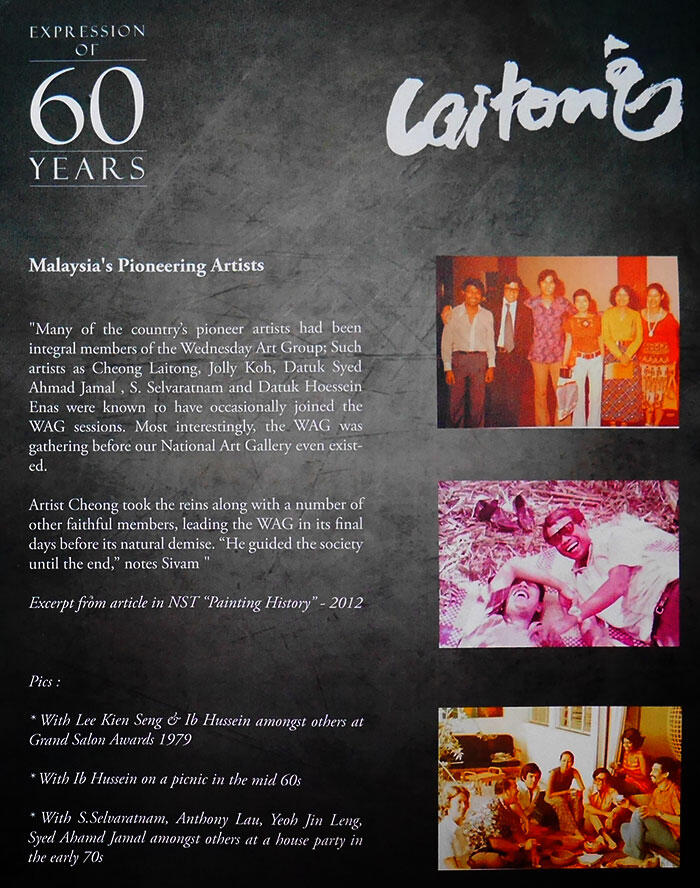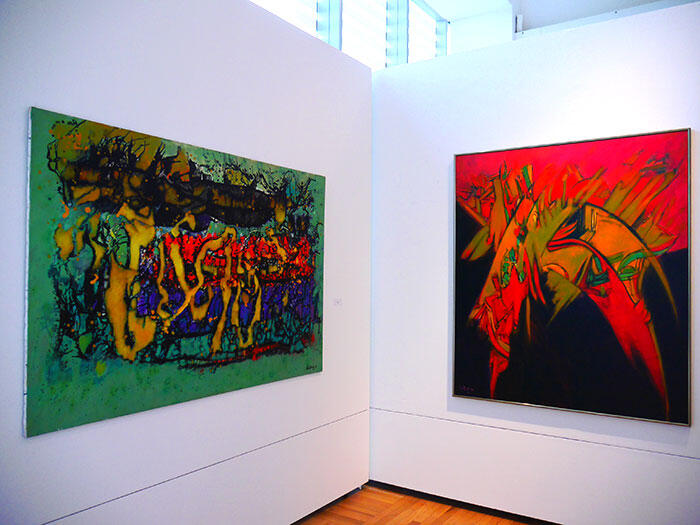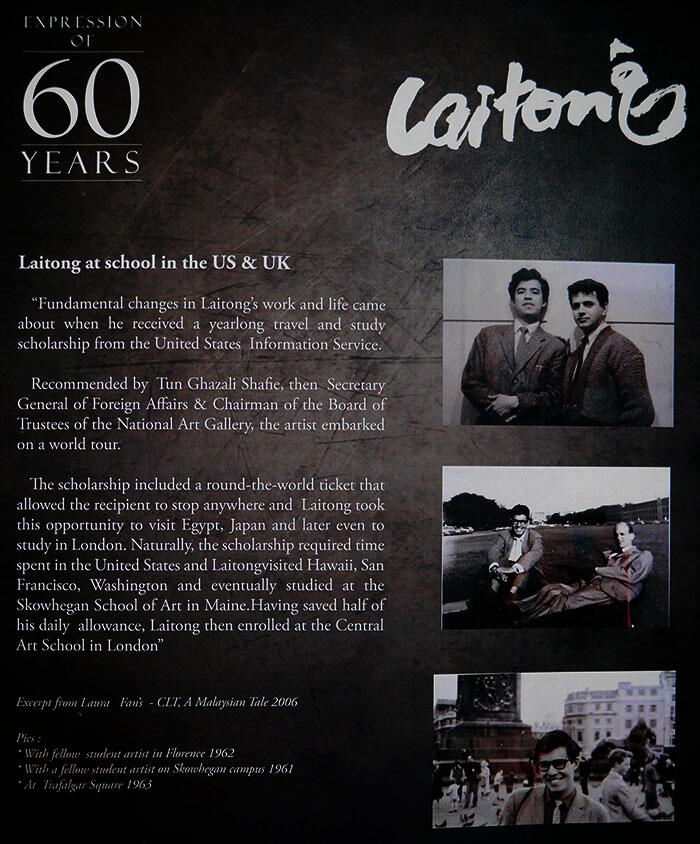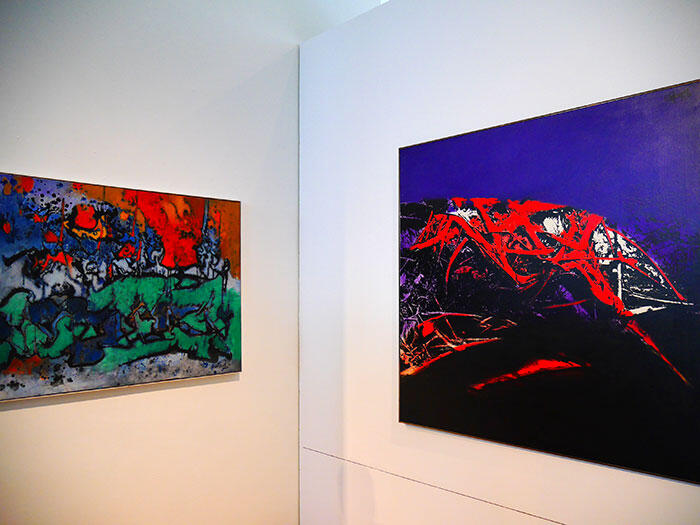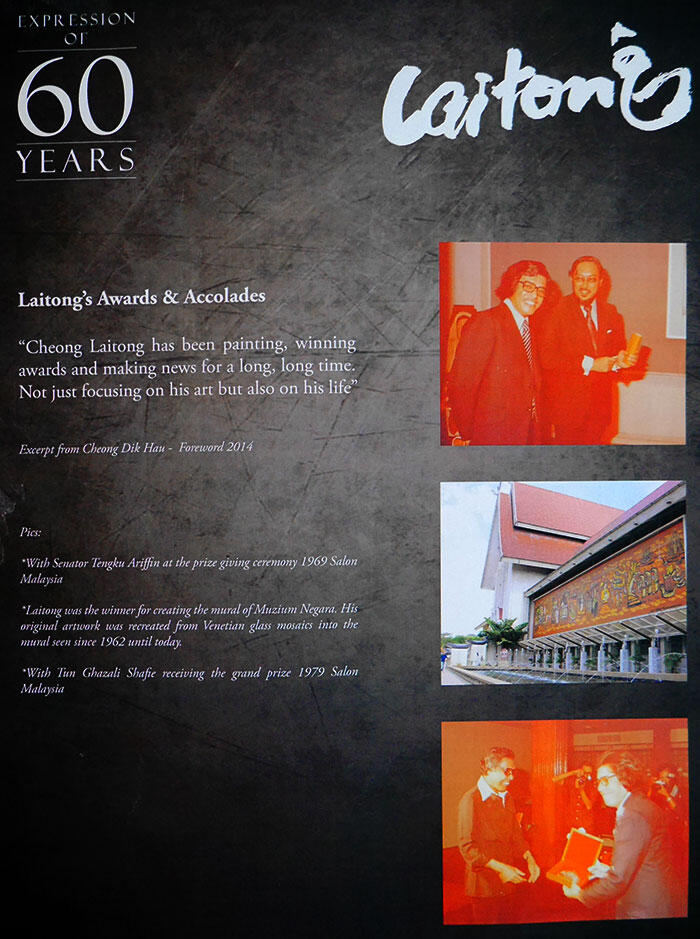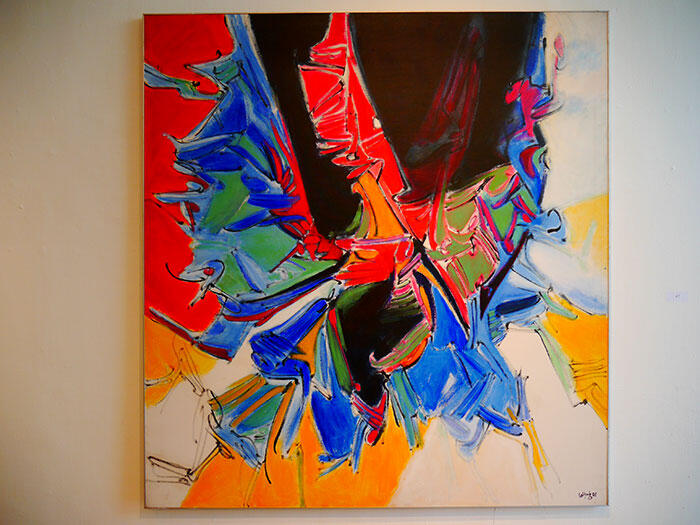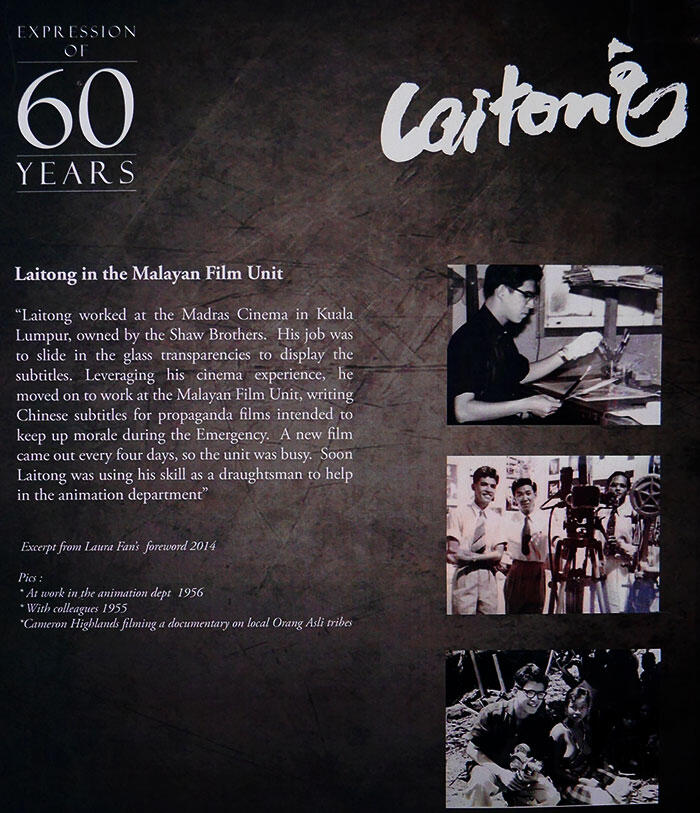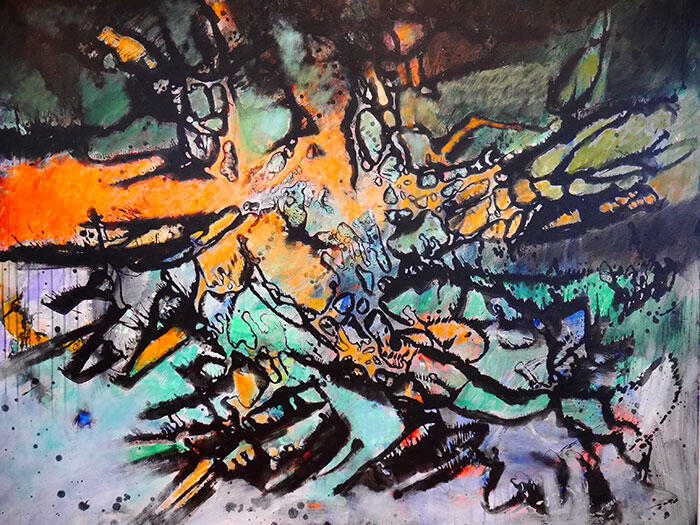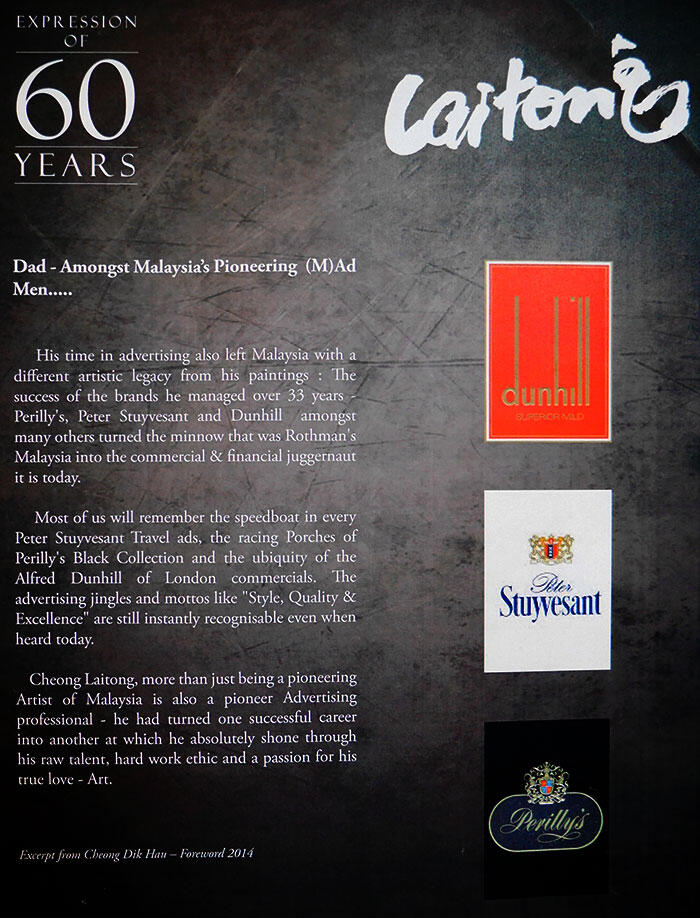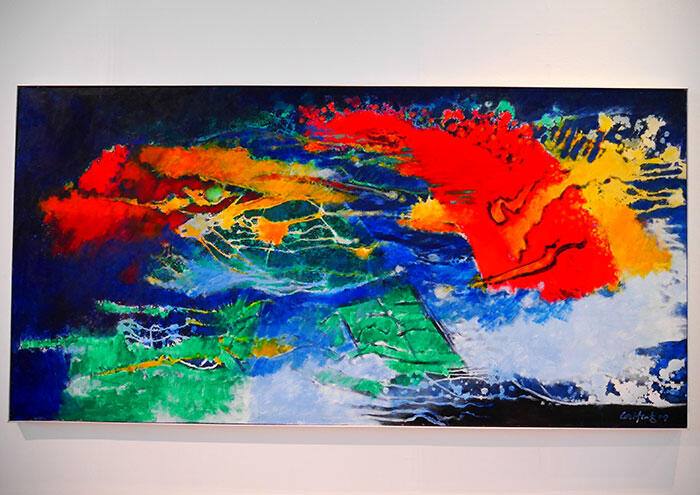 Clem said these are dragon boats racing.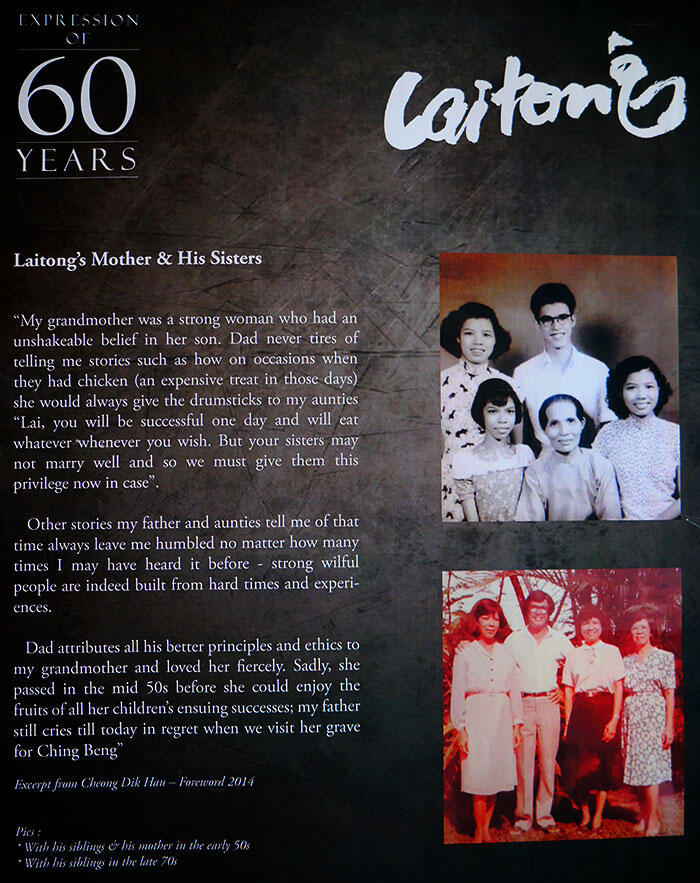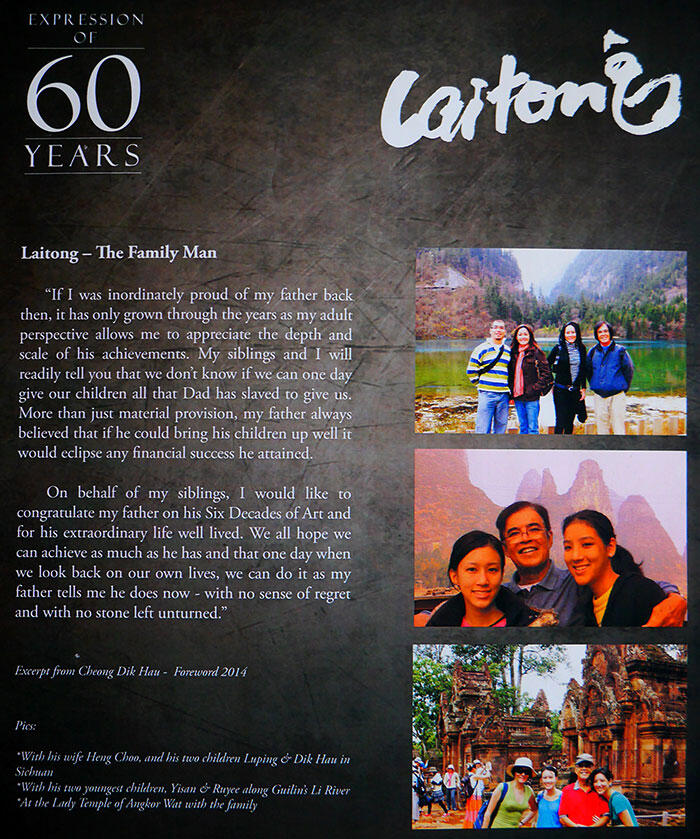 Uncle Laitong finally met Clem and said, "You're a very lucky guy!"
Clem: I know i know
Me: *trying to interject* Well, i'm lucky too!
Laitong: You're very lucky! You better take care of her! I'm watching you! *makes two-finger gestures from his eyes to Clem*
Heard that Clem? You're being WATCHED.
(ok i need to go, it's almost 1am in Korea and i only slept 3 hours on the flight last night!!!)