* text by SweetEe + photos by Jane Lee *
Day 1: A Stylish Slumber Party
STYLO always strives for lavish fashion events with all-or-nothing dress codes and over-the-top deco. Returning for the 7th time this year, the themed event of 'wearable fantasies' was held from 24th-29th March in several nightspots and venues dotted along Jalan P.Ramlee leading up to the 16th Petronas Malaysia F1 race. As usual, Mercedez-Benz partnered Stylo to launch the Mercedez-Benz STYLO Fashion Grand Prix after last year's successful Mercedez-Benz STYLO Asia Fashion Week.
First day of the party was a tribute to men's fashion, with the dress code being stylish sleepwear.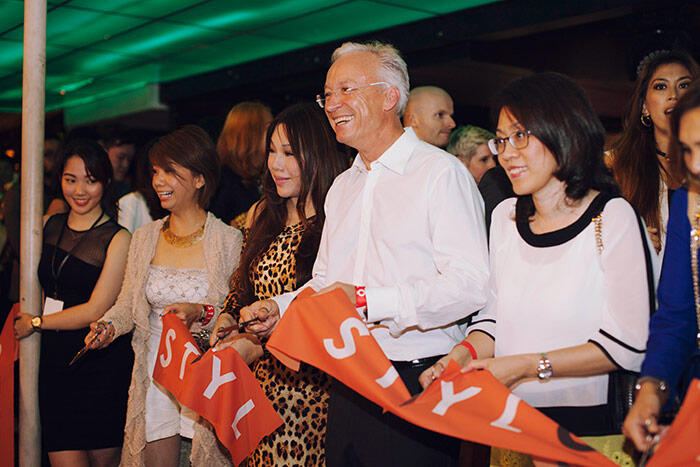 Opening ceremony with (from second left) Datin Winnie Loo from A Cut Above, Datuk Nancy Yeoh – President and CEO of STYLO International, and the President and CEO of Mercedes-Benz Malaysia Roland Folger.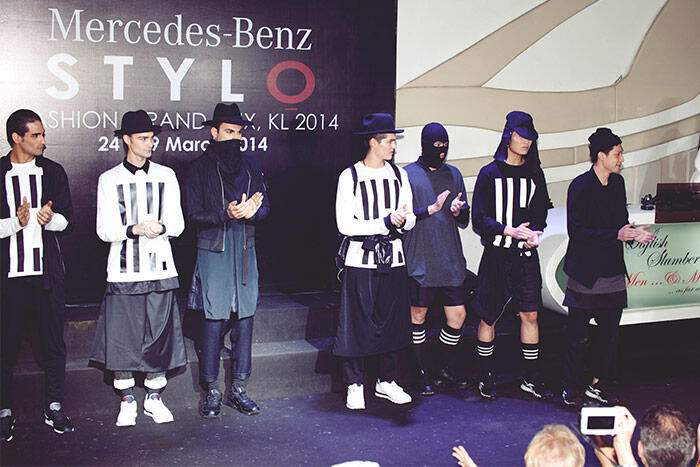 Joe Chia kicked off the show with 02 – the symbolic number of his new line. Each piece continues his signature mark of dark colours, heavy layering and cropped pants. The symbolism of the number 2 reflects the philosophy of unity, urging one to unite with likened minds and ideals. It's also meeting point of culture and the street, tradition and music inspired by lifestyles whilst connecting people and ideas.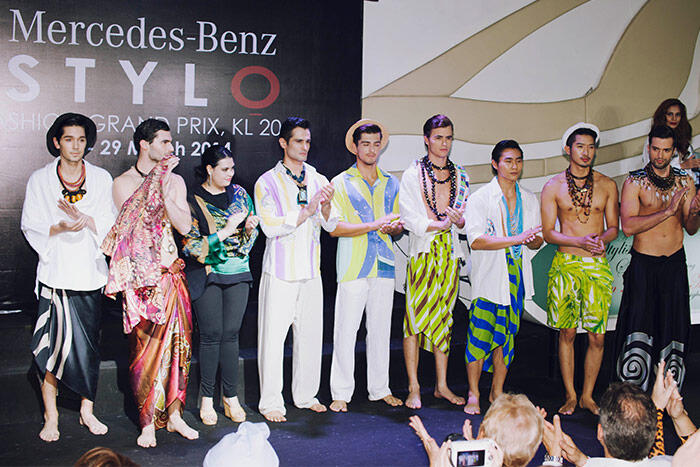 Next one up was Tom Abang Saufi's collection, with daughter Iman representing that day. Pua kumbu (a traditional patterned multicoloured ceremonial cotton cloth used by the Iban) are seen on sarongs and shirts. Very suitable for tropical weather, Tom Abang Saufi's collection also focuses on introducing designs with no buttons and zips.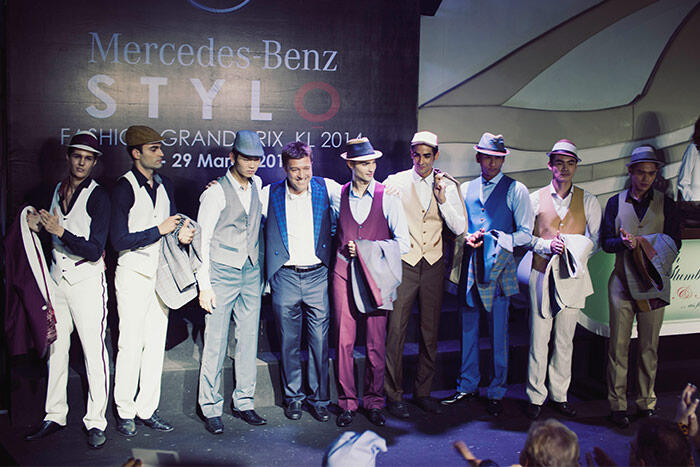 Newcomer Kinslager is a brand led by husband and wife team, and focuses on combining Asian influences into classic European design. The male partner previously worked with Mercedes-Benz, before pursuing his interest in fashion.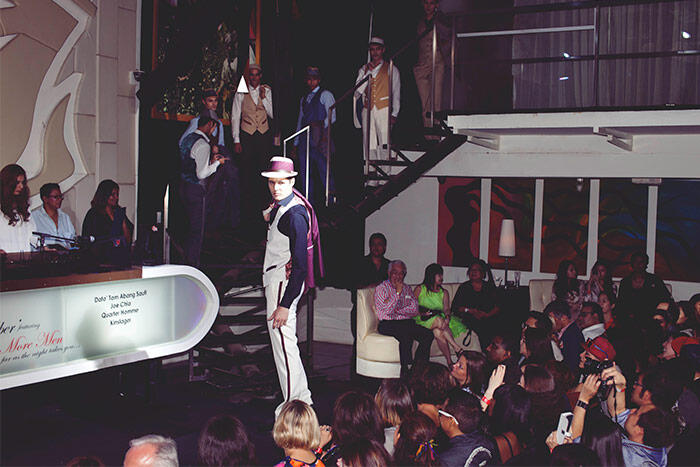 Kinslager's pieces also features heavily on colour blocking, and fun prints on the back of the vest.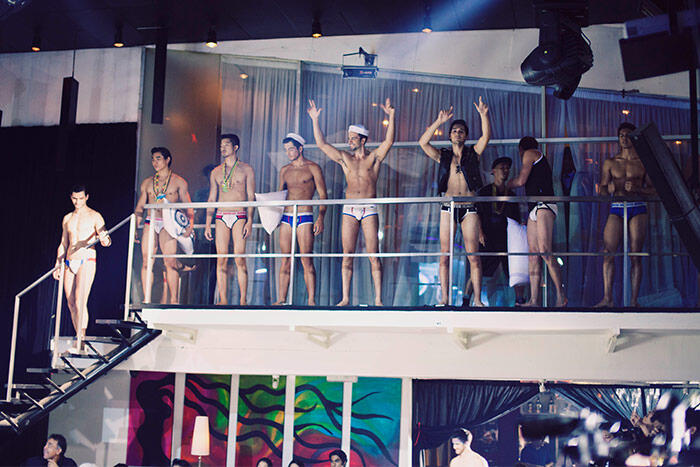 Local underwear brand Quarter Homme created a scene that night by presenting models in skintight underwear walking and dancing around. Women of all ages couldn't help screaming, blushing, cheering, and shrieking while the models walked past them, and I must say I couldn't stop blushing myself.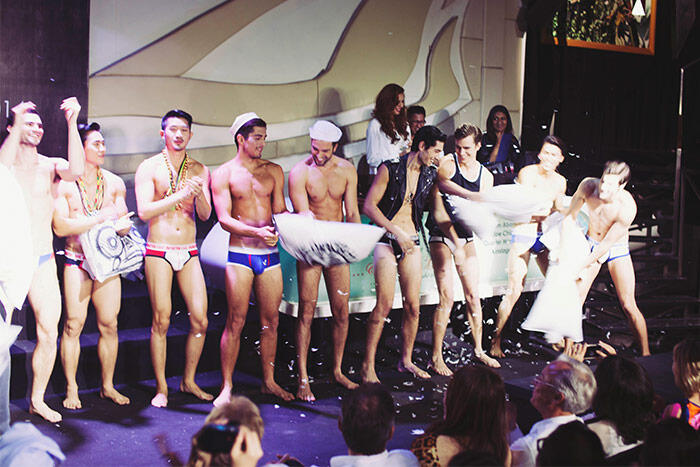 Known for its comfort and durability, they've gained high recognition across Asia. Of course, you need a pillow fight to complete the fantasy in the end. There's something about feathers with men in underwear.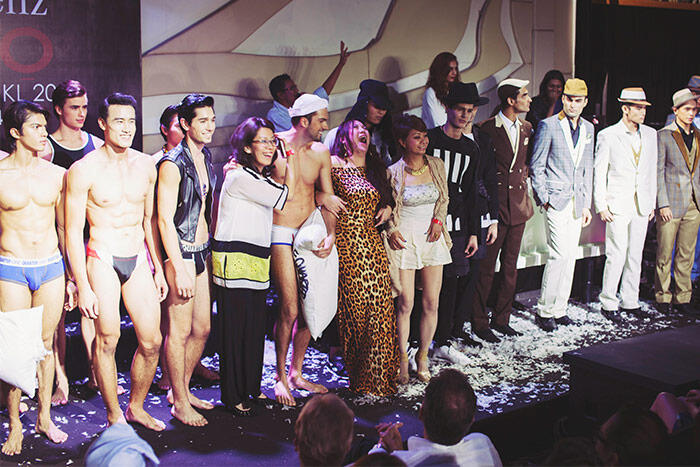 Dato' Nancy Yeoh looked a happy woman that night. XD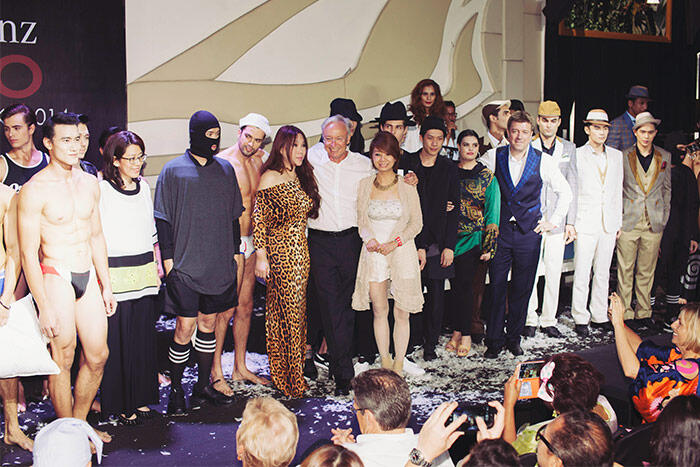 Group shot with all the designers & models that day.
+ + + + +
Day 5 – Who is Gatsby?… A Vintage Party
Day 5 focused on more Asian designers, and it was also the night for the final for young emerging designers. Dress code of the evening was 1920s and lots of people dressed up according to it. Guess the roaring 20s will never go out of style!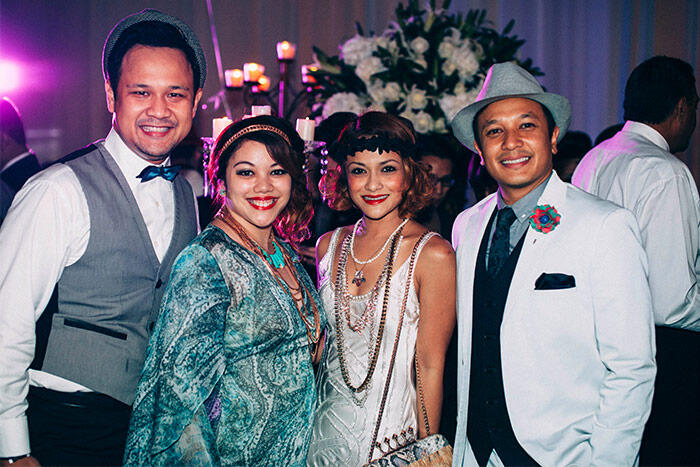 Loving Sazzy Falak's white getup!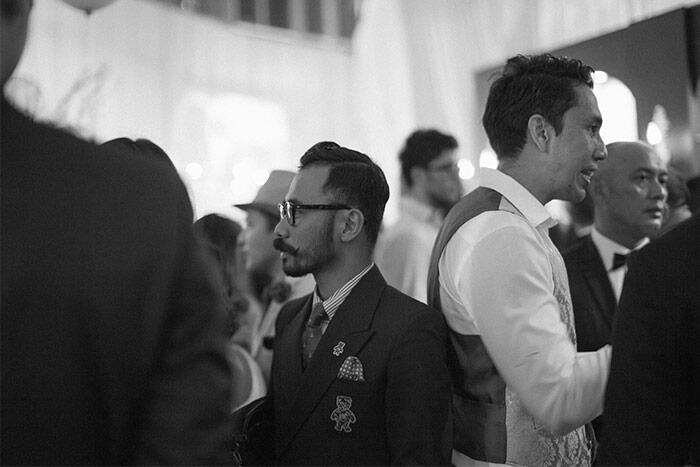 One never fails to notice Wak Doyok at an event!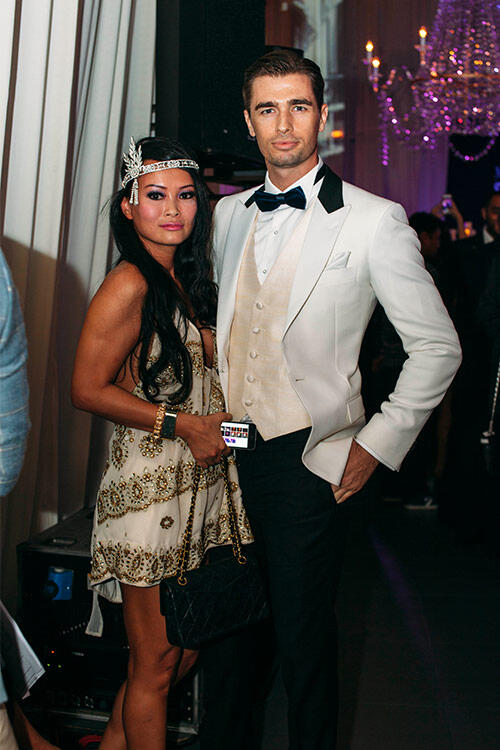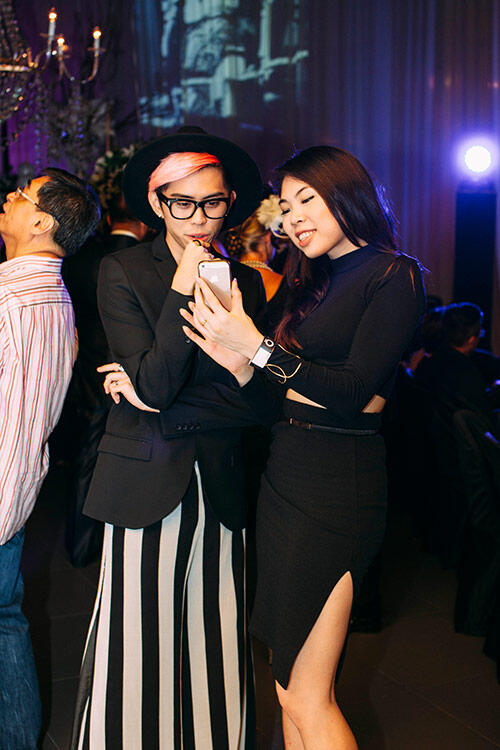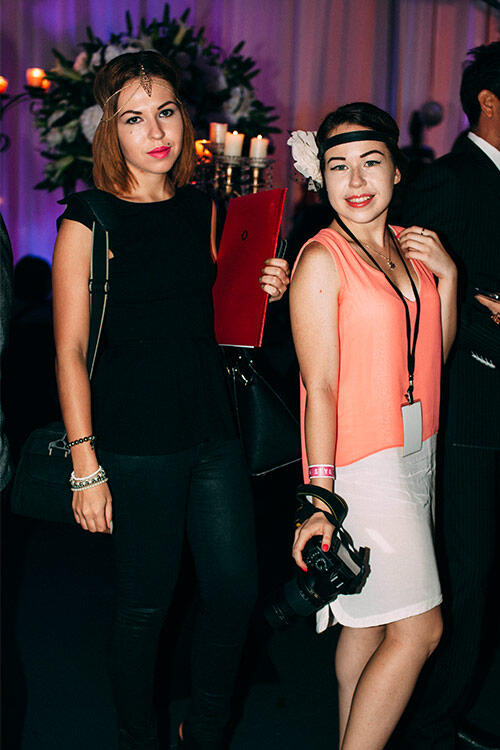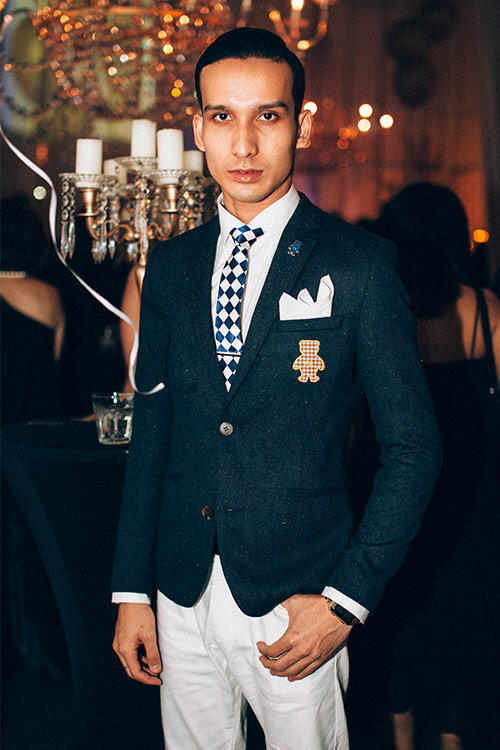 Shahar Abdul Salam wearing Fairuz Ramdan.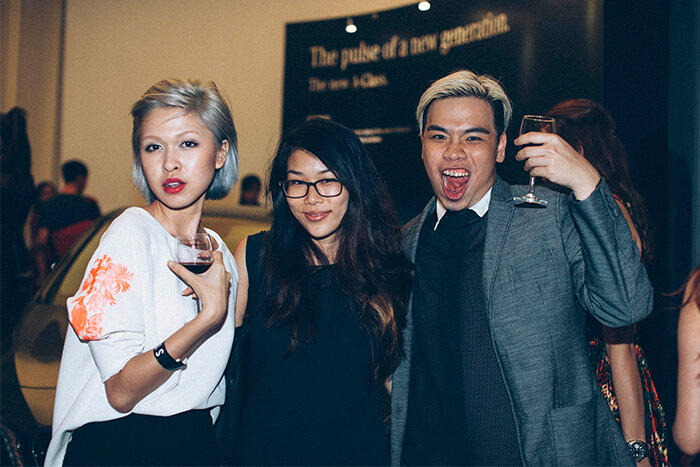 Model Amanda Chee, and Zoe from Tongue in Chic in the middle.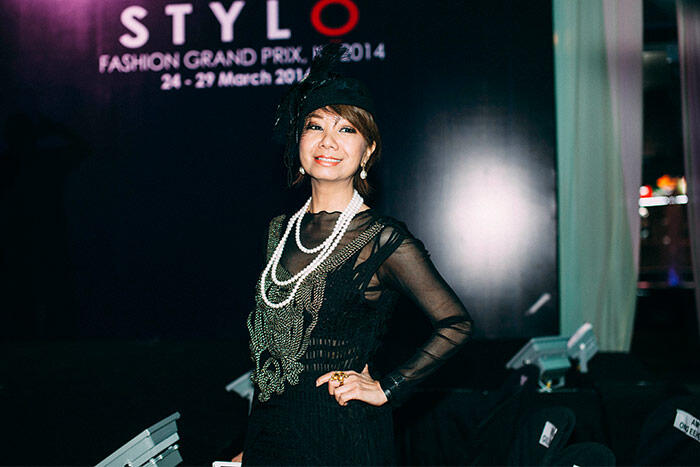 Winnie Loo from A Cut Above.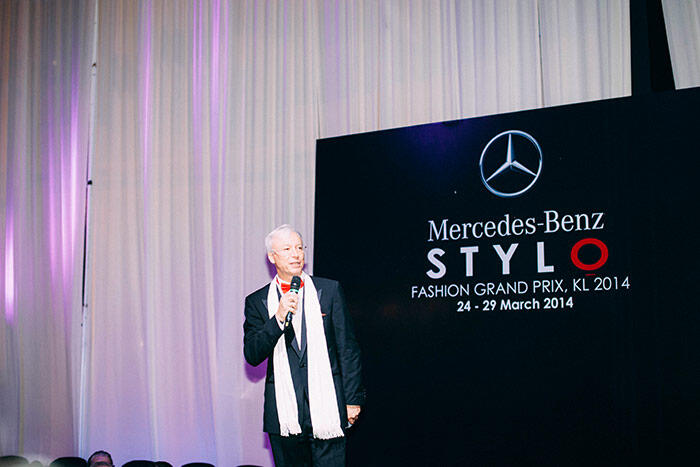 Roland Folger opening the night.
The event started with seasoned designers showcasing their new collections in line with the night's Roaring 20s theme.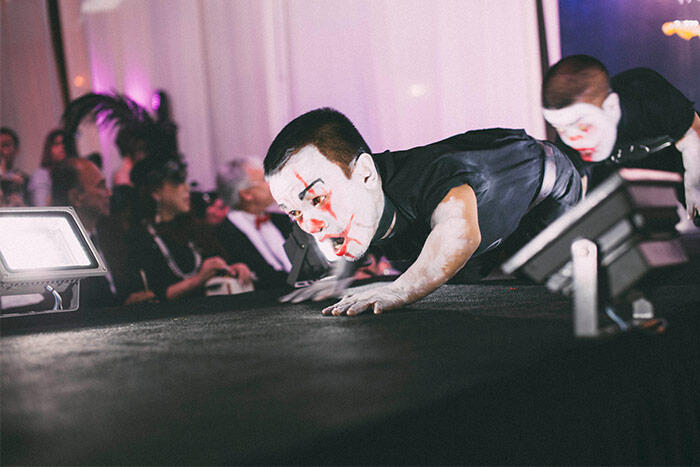 Fairuz Ramdan's opening performance stirred up some online controversy.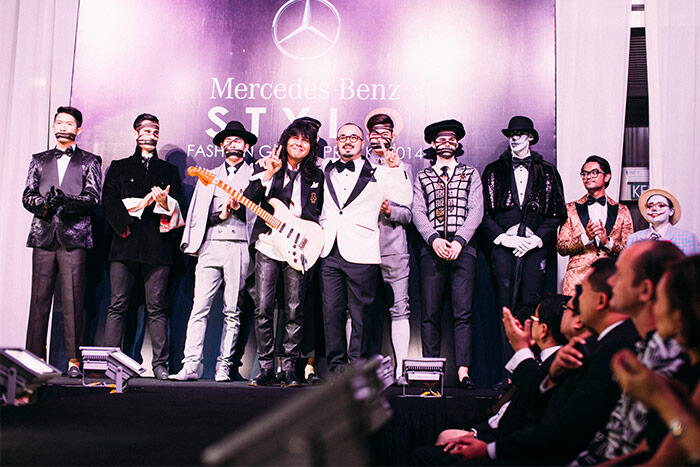 I've always loved Fairuz Ramdan's creative imagination of interjecting fun into classic menswear. This time he ditched his usual bright and funky patterns and opted for darker shades of grey and black, with a faint hint of bondage fantasy.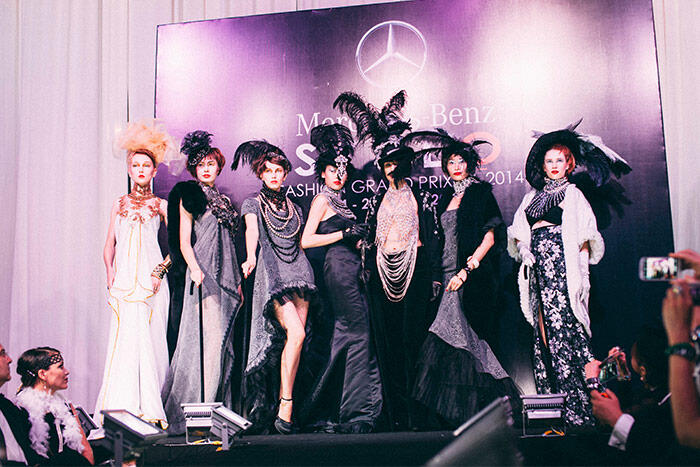 Zang Toi continues his speciality in lavish dresses that feature the flapper style perfectly. I am lusting after those Gatsby-inspired head-dresses!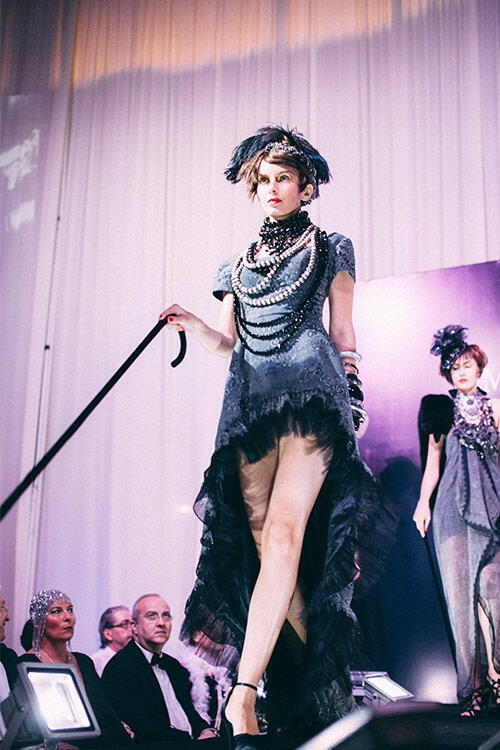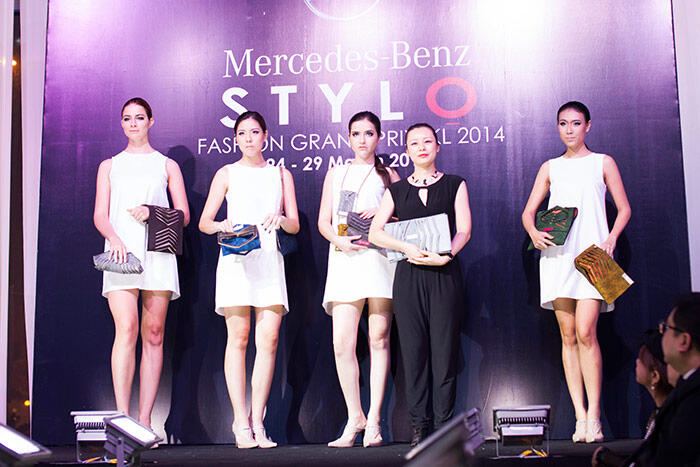 Illiza Ho with geometric-patterned bag collection, all simple and highly functional.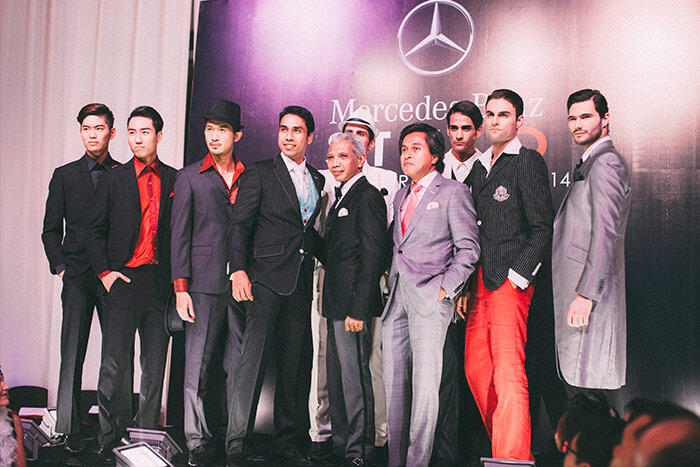 Bon Zainal's TW menswear is fashionable yet classic with materials such as velvet, suede, and treated tropical woolen material.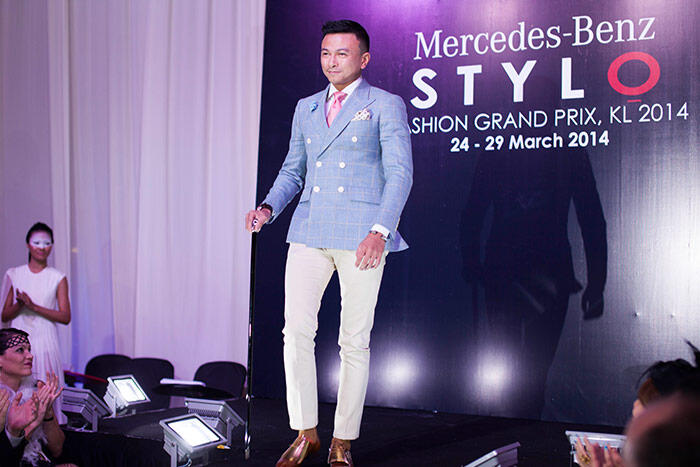 Jovian Mandagie, who also won 2013 Designer of The Year introduced his 'Splash of Romance' bridal collection. All pieces are white and pure, with draping and embellishments making the gowns more romantic than ever.  If I'm ever getting married, I'd definitely get his bridal gown. They are too pretty!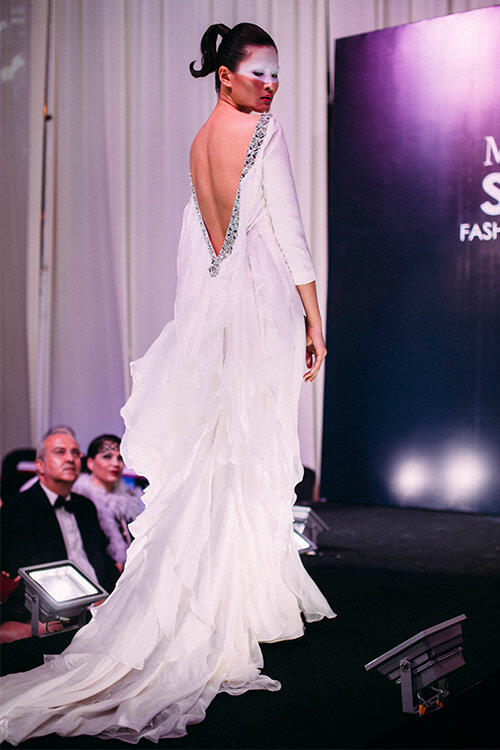 The back of this dress is sublime!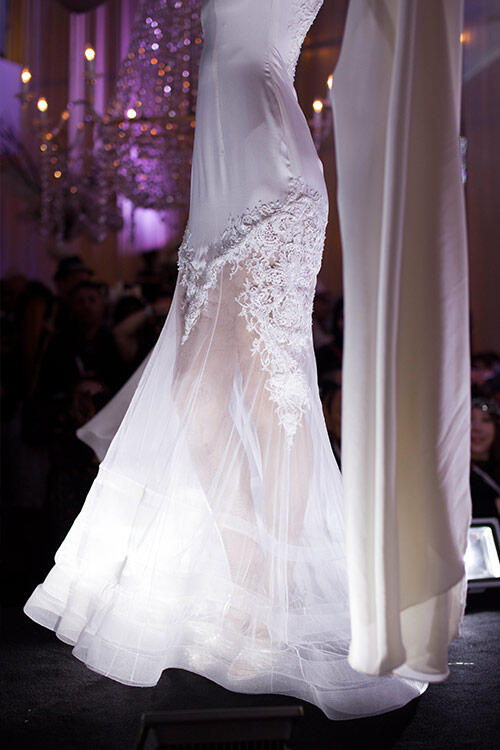 Next up is my favourite part:  Mercedes-Benz STYLO Emerging Designers 2014 Finals!
I love to see how young designers pouring their wild imagination into their designs!
All designers transformed recycled materials such as plastic bottles, rubbish bags, tubes, polystyrene and strings into stunning avant-garde designs bursting with creativity.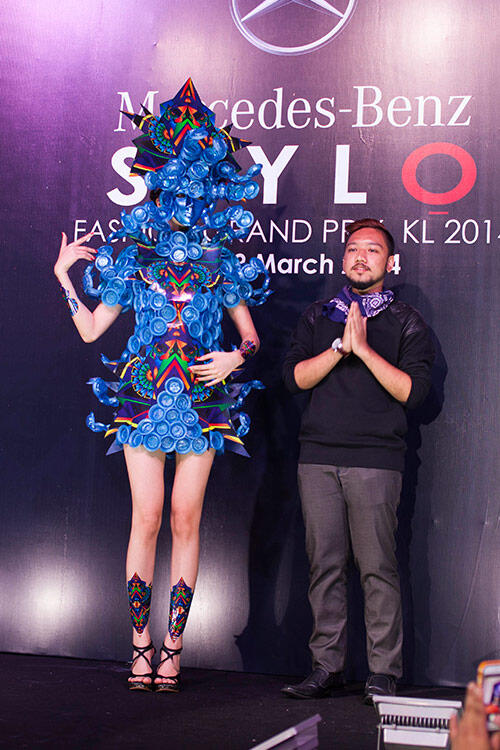 This is my favourite cause the colour was so bold and striking. I think Gaga would love this too.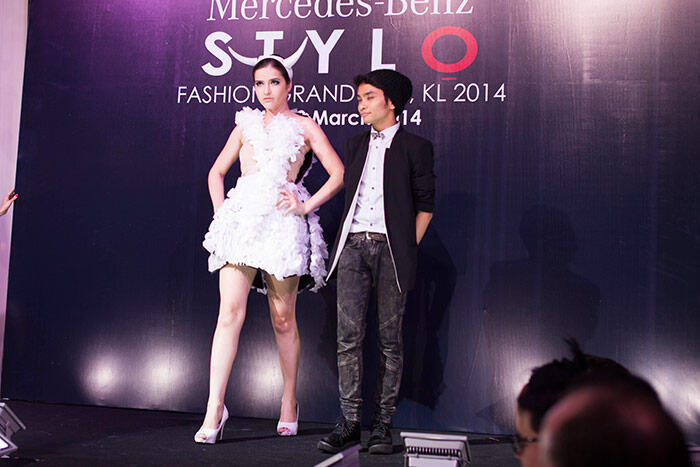 This piece reminds me of a beautiful white swan, only with cute white horns.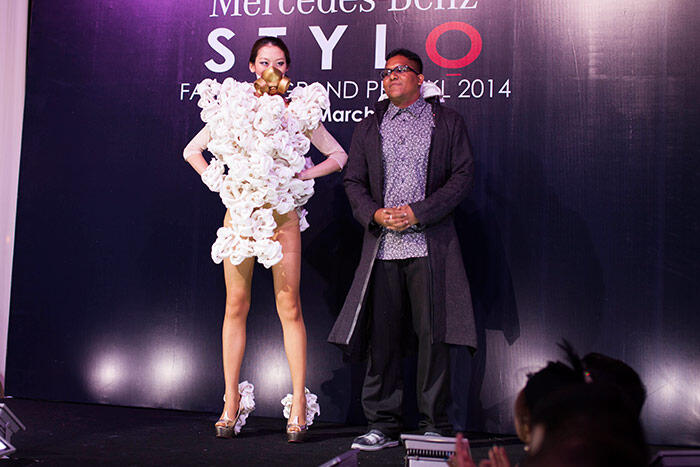 A romantic yet bold design.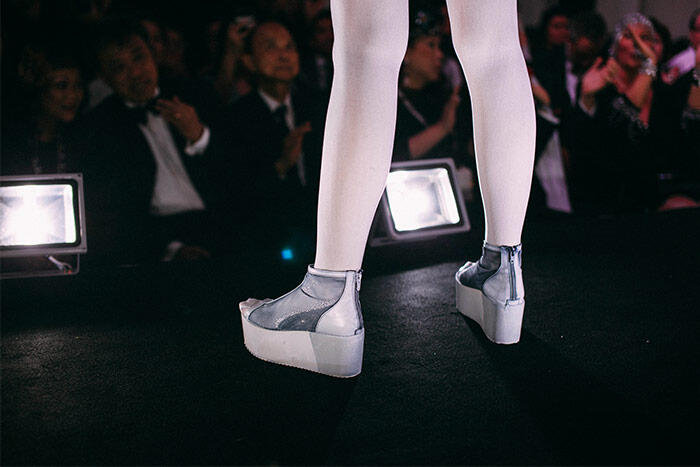 Love the shoes!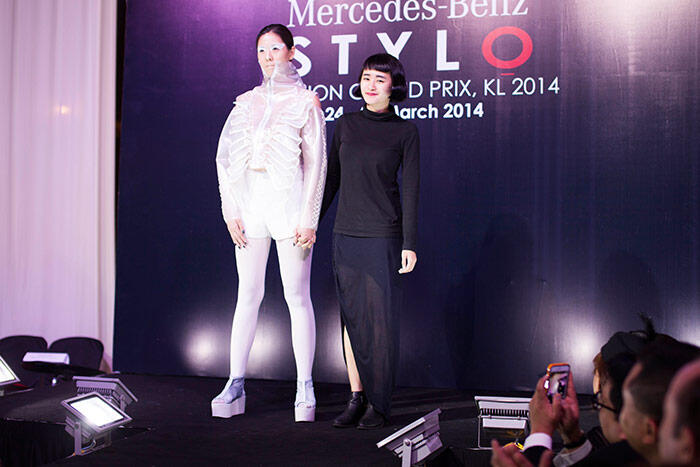 This is another favorite look of mine. Looks like someone from outer space.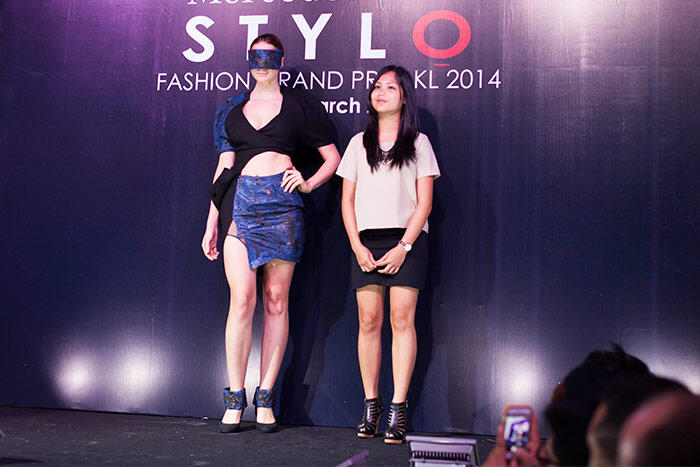 The winner of STYLO's Emerging Designer 2014, is Yona Yuliani Hutari from Limkokwing University of Creative Technology.
She took home RM15,000 in cash sponsored by My Creative Ventures – a new government initiative that supports creative development in the country.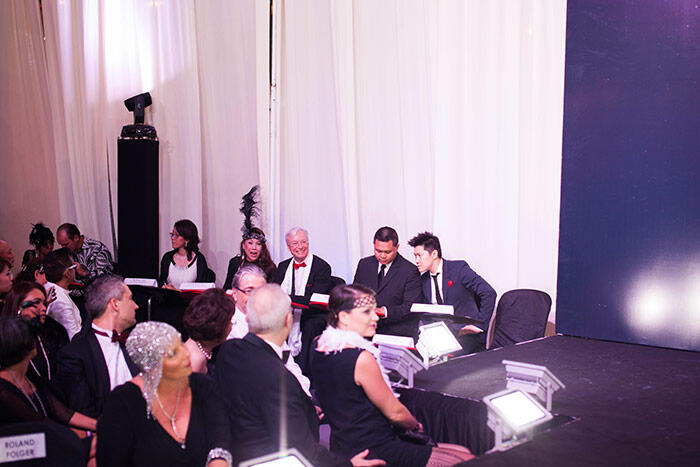 Judging panel.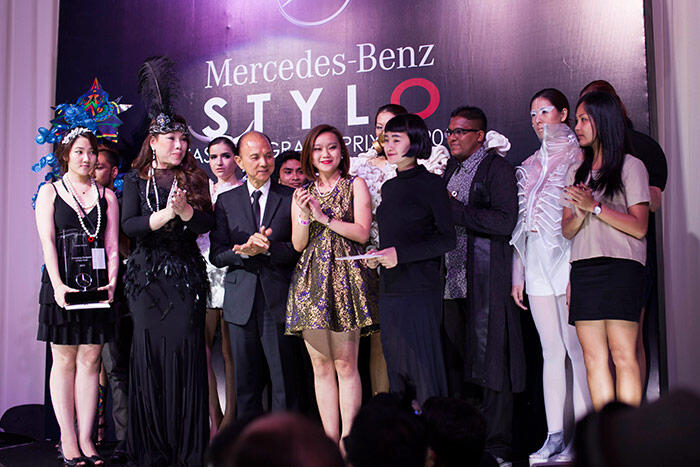 Young designers when they were waiting for the results to be announced.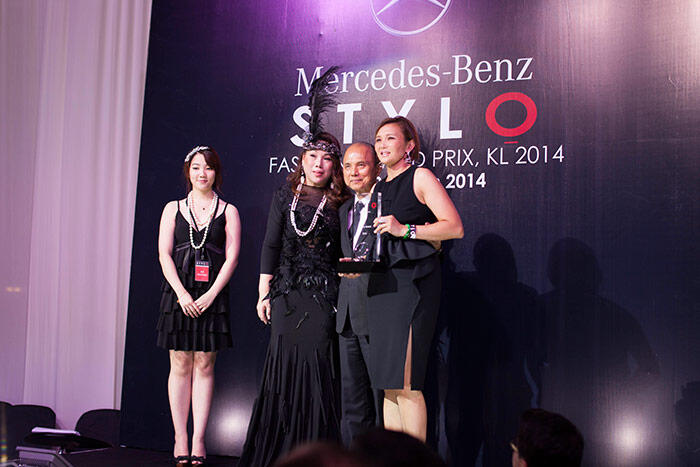 Spot Datuk Jimmy Choo!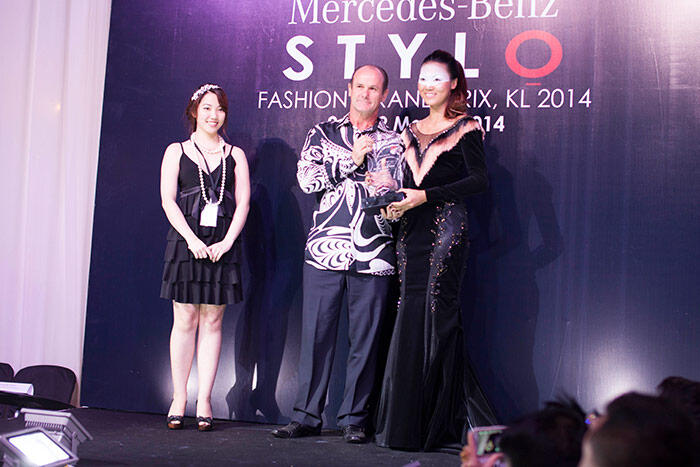 Gabrielle Boudville won the best female model of the year. You go, girl!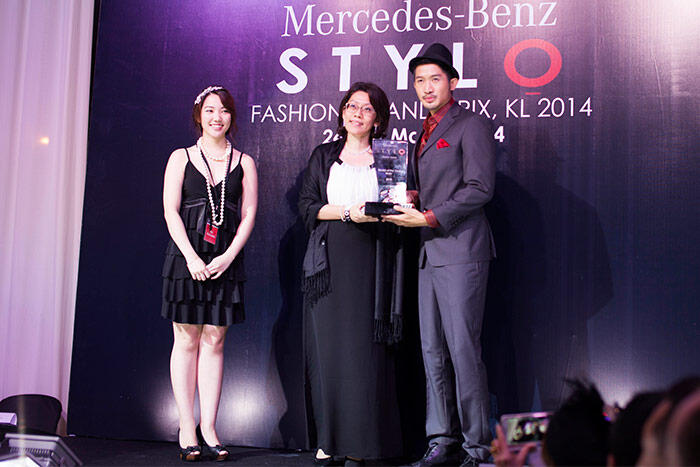 Best male model of the year goes to Darren Tan. I've seen him in few shows and there's no doubt he catches your eye on the runway.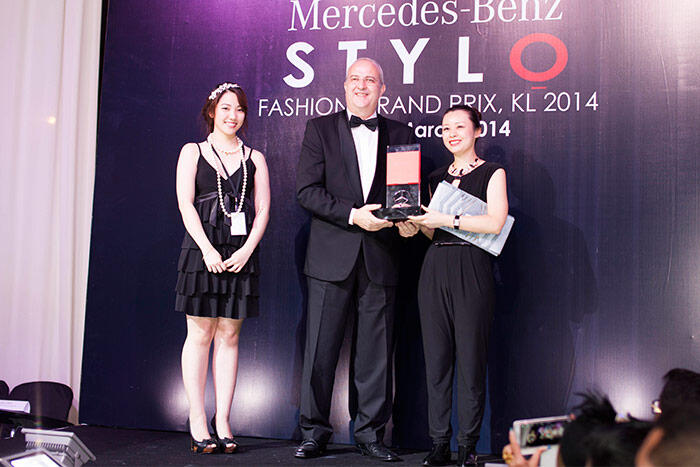 Illiza Ho won The Most Promising Designer of The Year. She's also the protégé of notable shoe designer Datuk Jimmy Choo!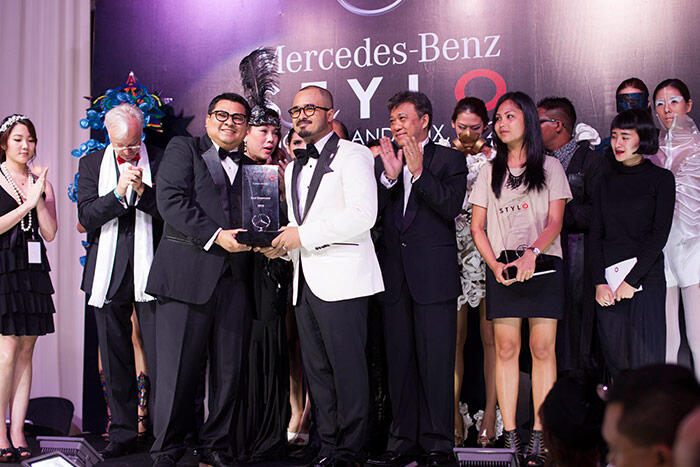 Fairuz Ramdan won the Best Designer Showcase.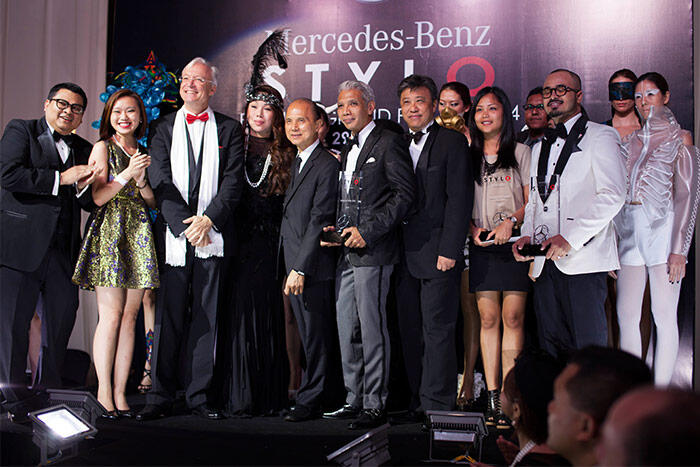 Bon Zainal won the Designer of The Year 2014 award.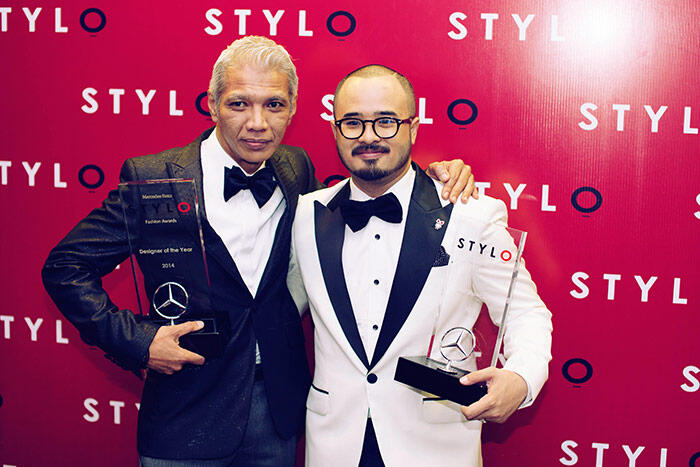 The two winners!