Here are a plethora of pictures i took in Bologna on our first day there. I was super excited to go to the city described as the capital of food, and stuff myself silly. I stuffed myself so much i could barely keep awake after  my first day there!
I count myself really lucky cos it's my fourth time in Italy! Every time i return i just fall in love with the country more and more 🙂 This is gonna be a bit of a rushed post cos it's already 2:15am in London and i need to wake up at 8:30 to visit my grannie in the hospital one more time before my flight back to Frankfurt!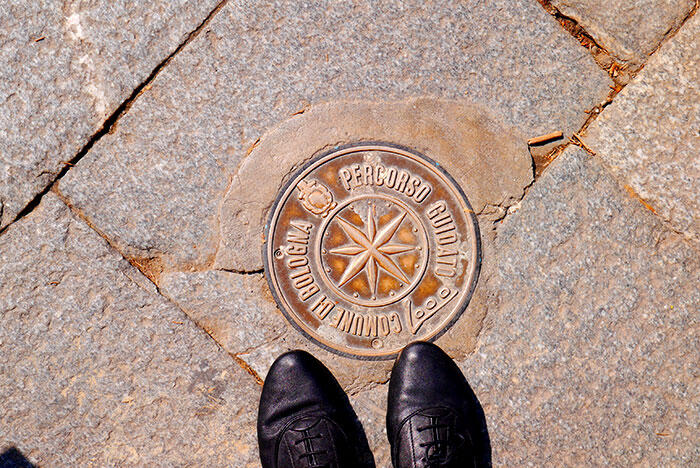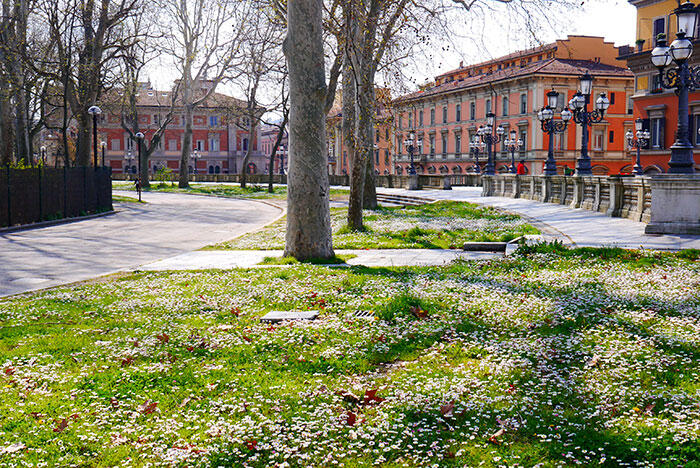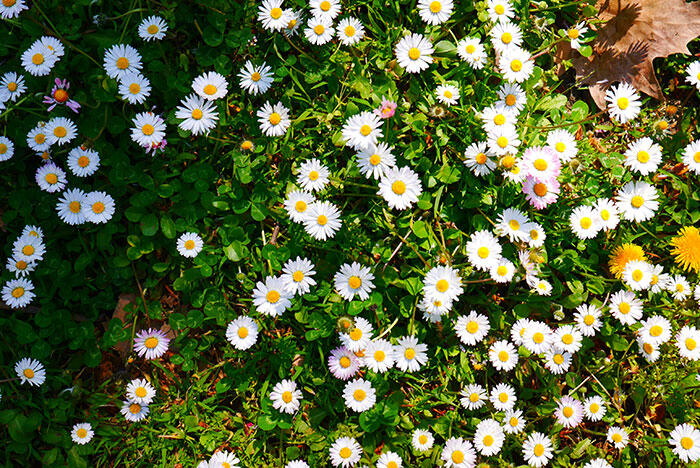 I can't help ooh-ing at daisies every time i see them JUST because we don't get as many in Malaysia.
My aunty always says i'm gazing after weeds.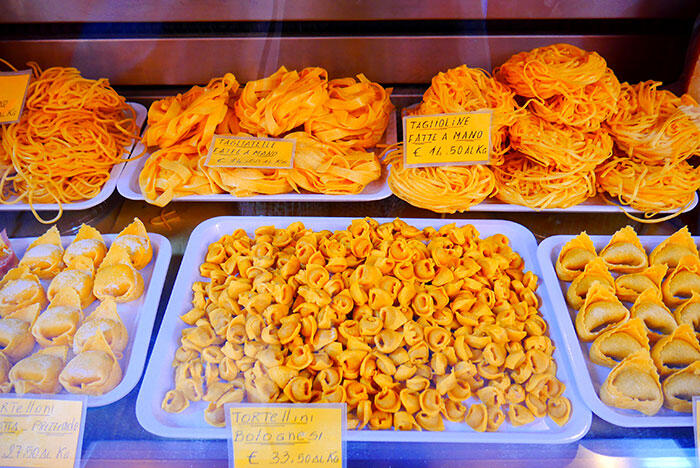 Oh my lord… there's nothing like pasta in Italy. Nothing.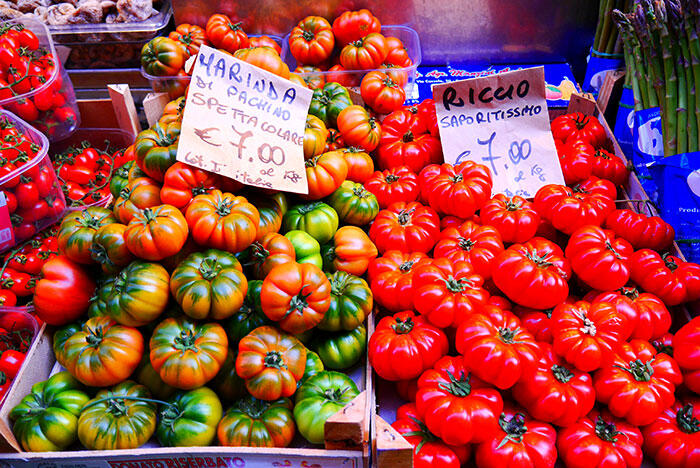 The fruits and vegetables are so bright, they look fake!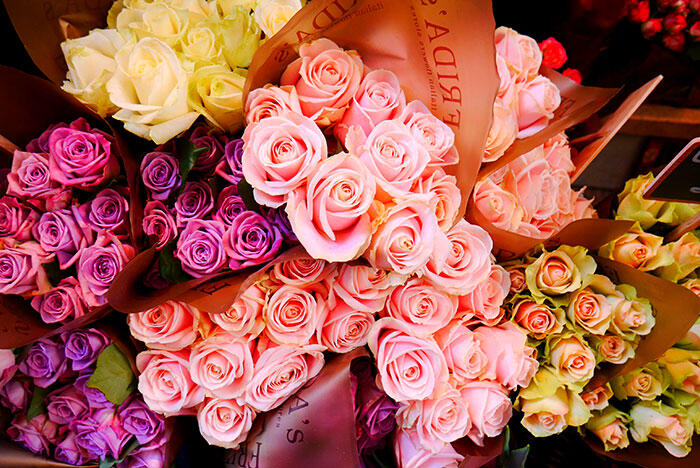 It's spring time which also means lots of flowers!!!
Prepare to view like 50 pictures after the jump. :p
Uncle Mark, Aunt Gerry, Beatrice and Mario
Not the best background but…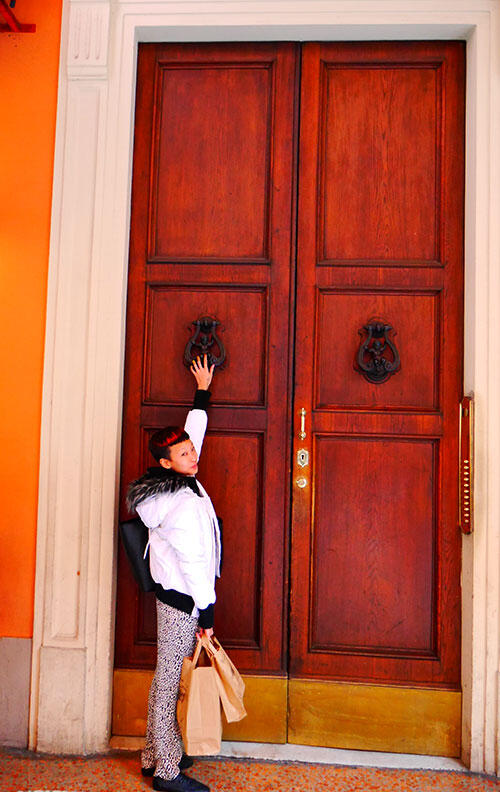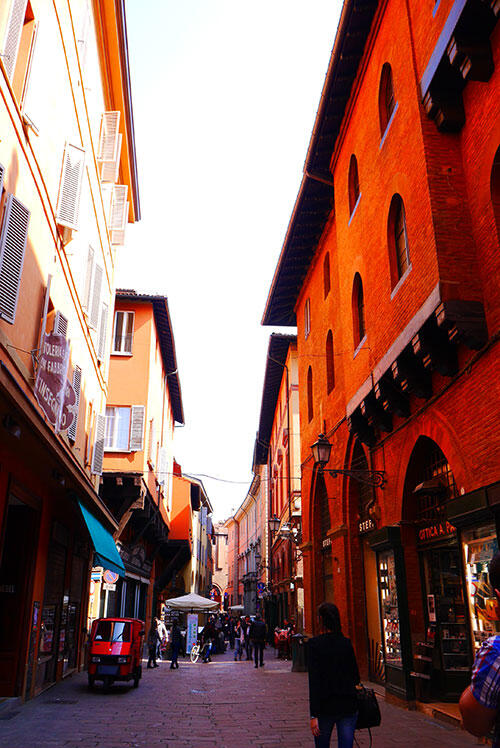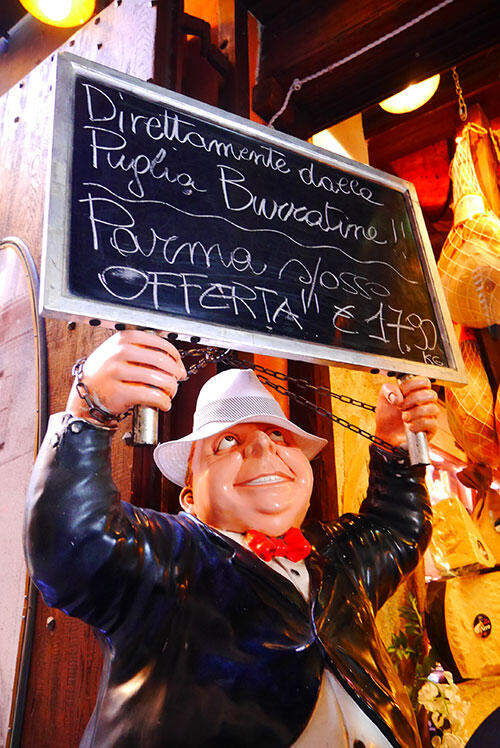 Beatrice and Mario were our devout tour guides our entire stay that weekend and i hope i can be as amazing as they have been when they come to Malaysia in June! Bea's mum is a sommelier so she got dibs on the best restaurants to bring us during our short stay there. Molto bene!!!
The first restaurant they took us to was a real hole in a wall in a tiny lane just off a street. You wouldn't stumble across it unless you were being a very detailed explorer, or knew exactly where it was!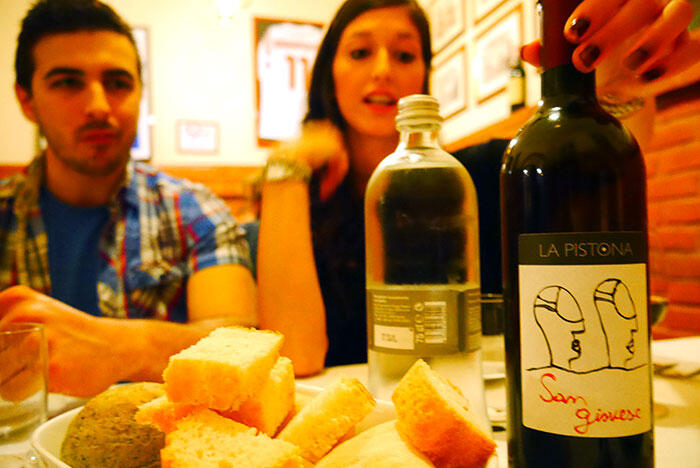 Sangiovese is such a great grape… it's definitely one of my favourites now.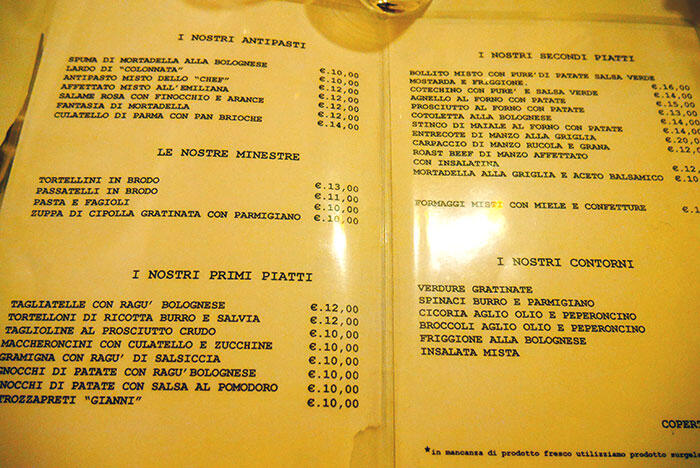 Menu for my reference more than anything! So i can remember it 😀
I must say the best places to eat sometimes involve a menu that requires translation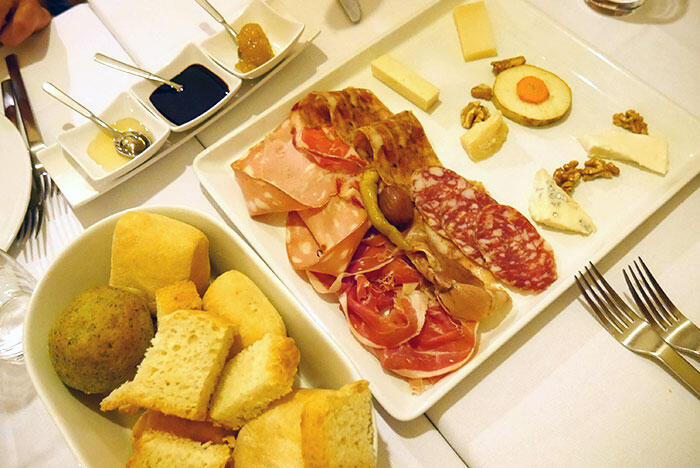 Oh my GOD i couldn't stop eating parma, mortadella and salami while i was there.
At every single meal too!
Not very healthy for my allergies but i tried to pacify them that i was on holiday.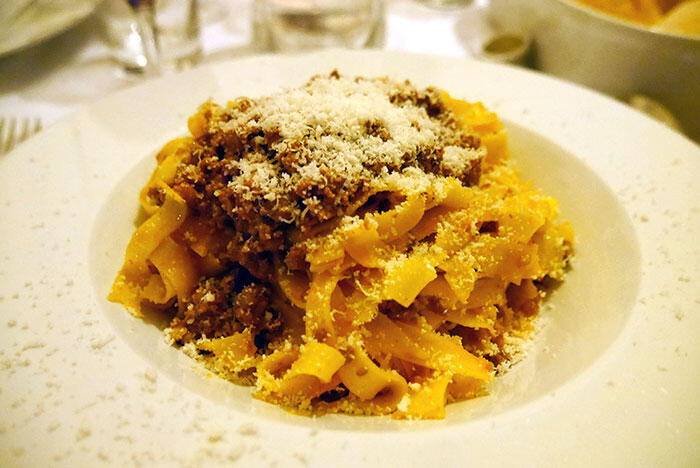 My first meal in Bologna was a tagliatelle bolognese!
It. Was. Divine.
I don't know how to describe how luscious fresh pasta is… it's supple and silky and you can't help eating more and more despite already being super full.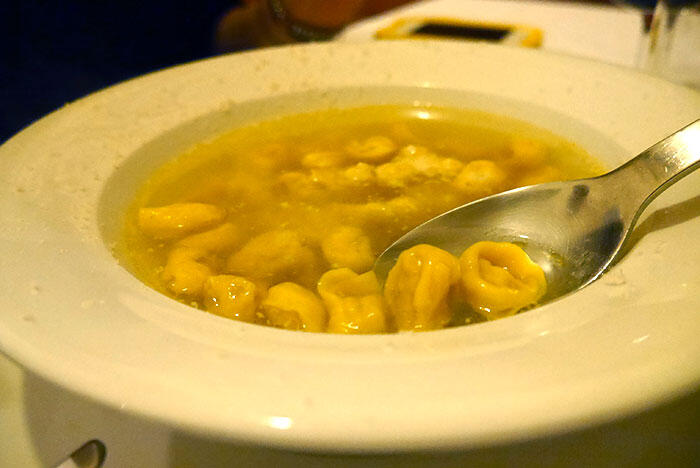 I loved the tortellini stuffed with mince pork in broth too! I need to learn how to make this. If possible.
*suddenly thinks about how i don't even know how to make pasta dough*
Restaurant details:
Trattoria da Gianni
Via Clavature, 18, 40124 Bologna, Italy
Tel: +39 051 229434
After lunch, we took a much-needed stroll…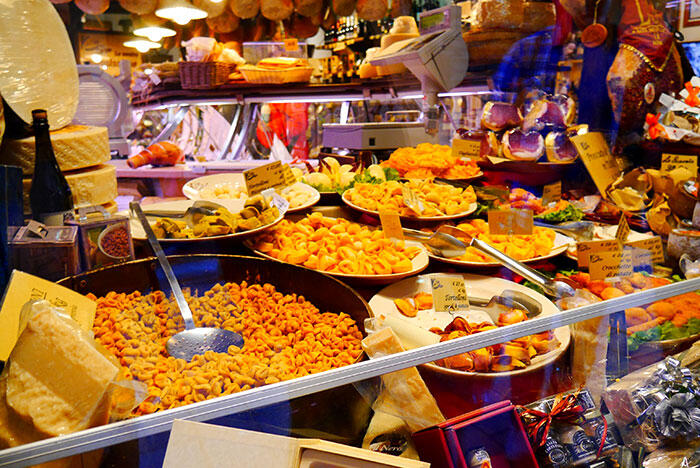 … and gawked at MORE FOOD.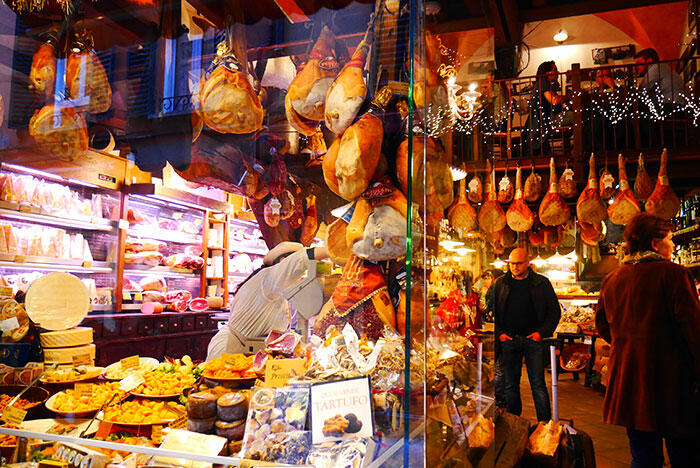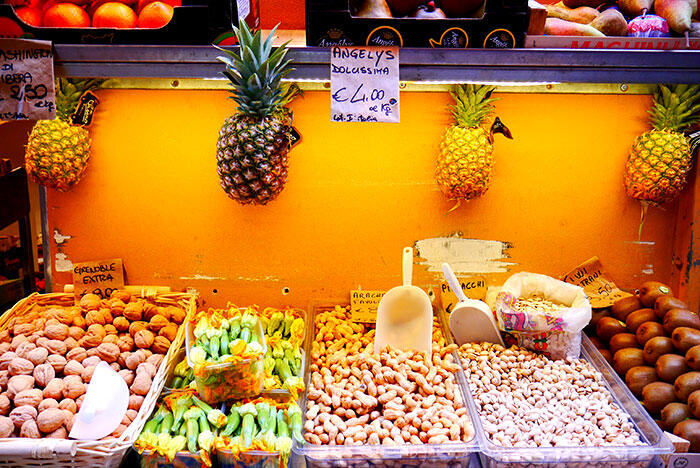 I just love the yellows, and contrast of subjects in this picture… pineapples and peanuts!
Now there's an idea for a funny textile print!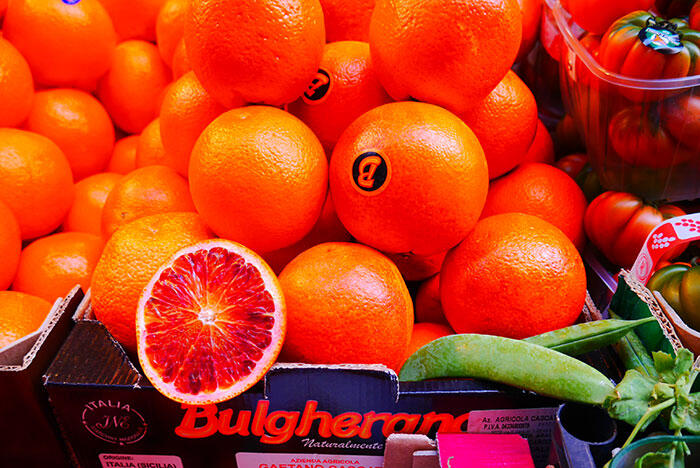 Blood oranges are a type of citrus i don't think i've tried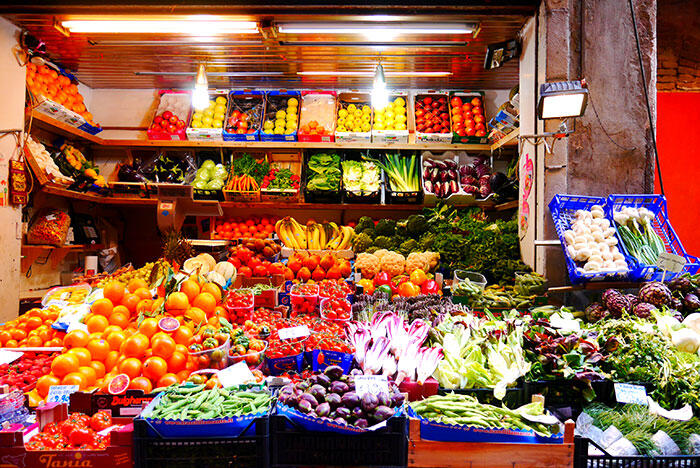 Oh COME ON LOOK AT THAT. I dedicate the picture above to all my friends who love to cook!!!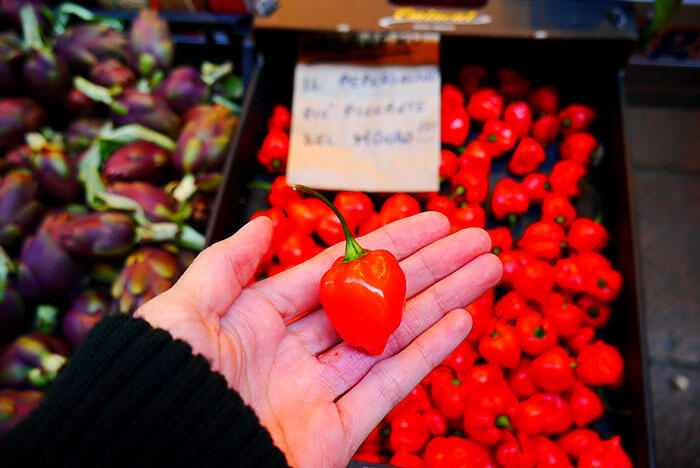 Mini peppers!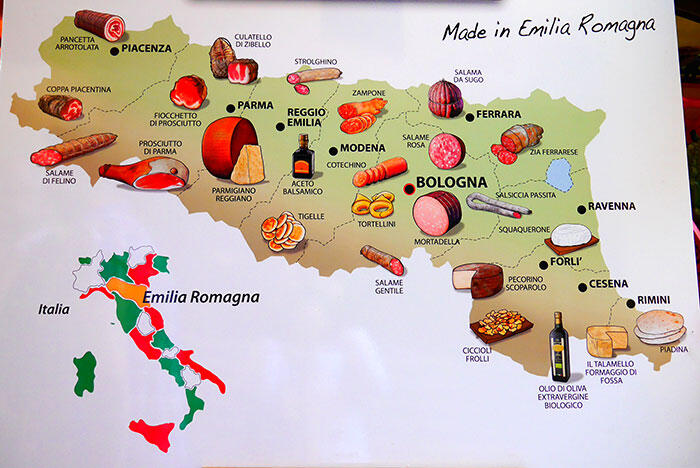 Bologna is the capital in the Italian region of Emilia-Romagna, and above are what foods are famous in diff locations in the region.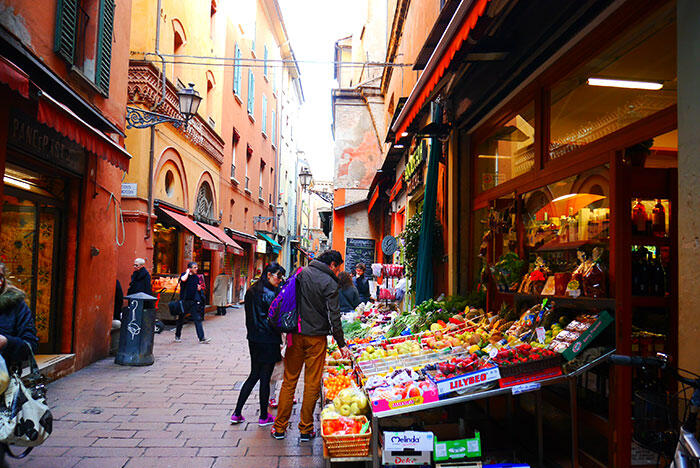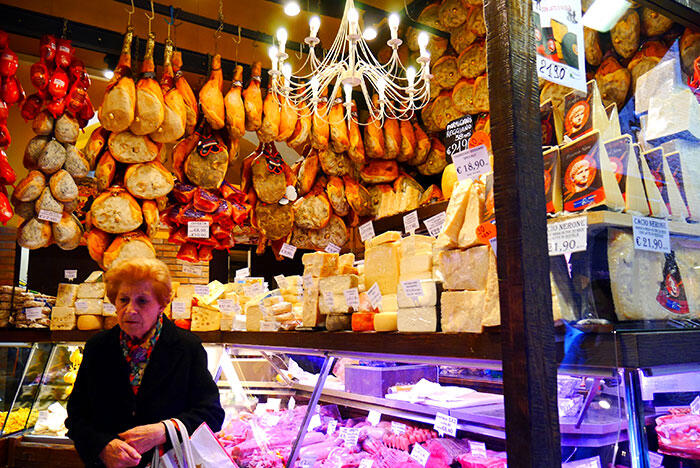 Hams…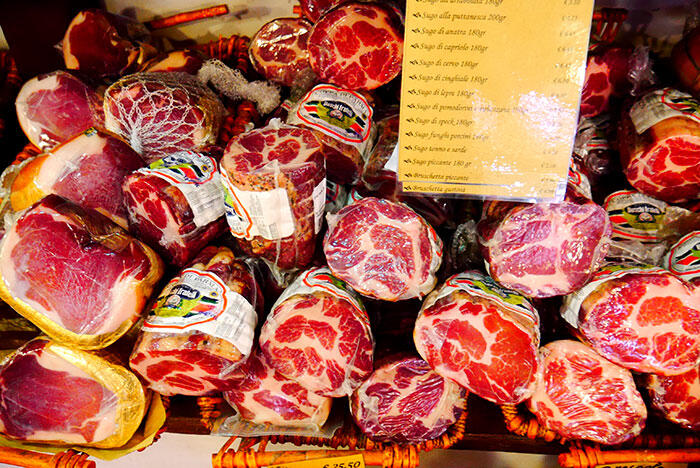 And more hams…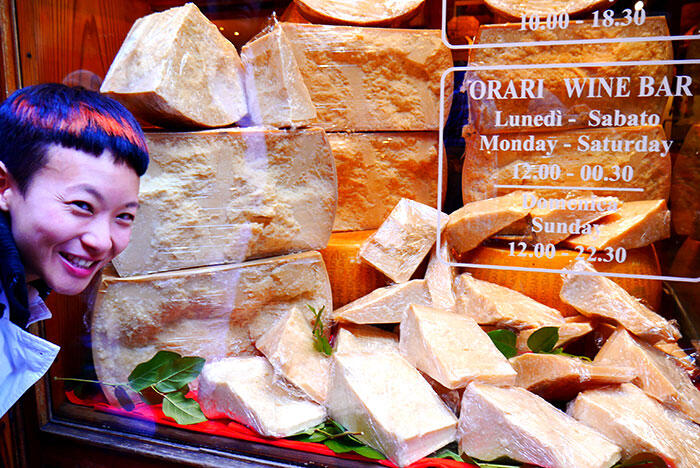 If someone threw this block at cheese at my head, i could possibly die.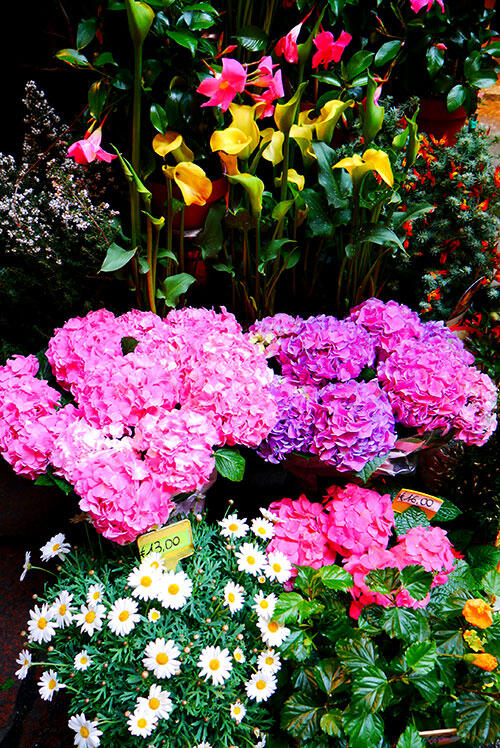 All the flowers were so brilliant and bold and absolutely BLOOMING!
Truffles for 15 euros a tiny pack.
I bought some things in the store and my bill was more than i expected!
Am feeling so broke from all the food+ books+present shopping i did on this trip -_-
After walking around Bologna, Mario and Bea took us to our boutique B&B which was a superb establishment called Callegherie. It's so great that it deserves its own blogpost 😉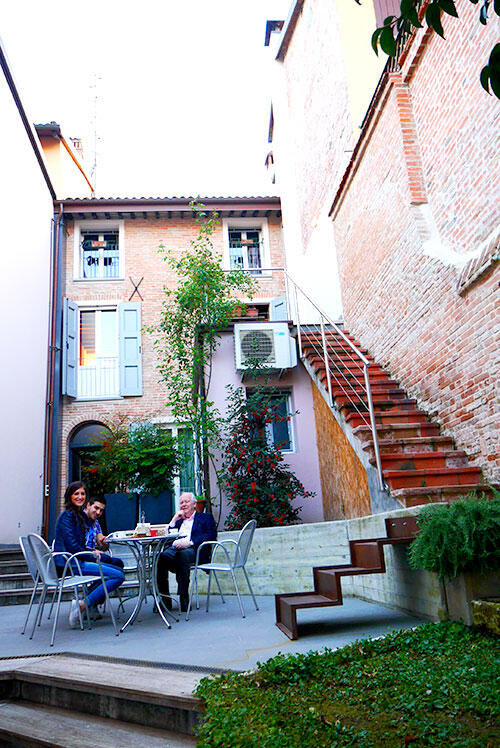 The courtyard where the owners served us tea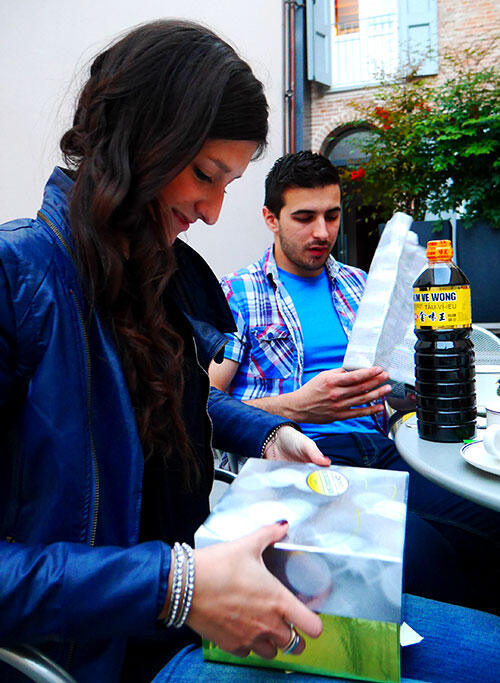 Bea opening some presents from Aunty Gerry and i as a congratulations for her graduation which took place the day prior.
We rested a bit. I remember i wanted to take a nap, but started checking my emails and that was it. No time to nap and went out for dinner!
Gosh just looking at the pix makes me feel full all over again. I was sneaking pieces of meat unto Mario's plate cos i really couldn't eat so much and i could feel my allergies protesting..!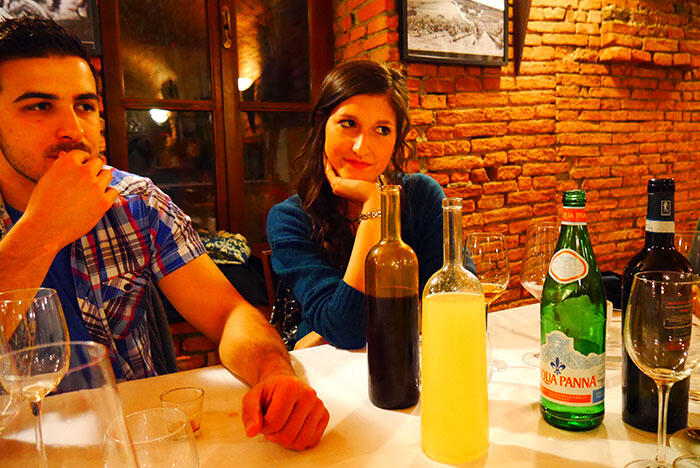 Spot the limoncello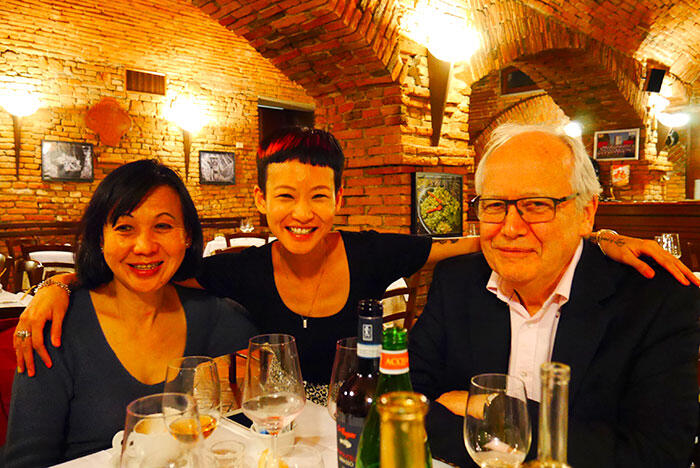 With Aunt G and Uncle M <3
For more blogposts on Italy, click *here*