I spent two nights sleeping over at Yishyene's place when i was in London and we had a great time catching up, deciding what to eat and walking around. On our first night together, we went to a bar around 6pm and i think we got too excited, cos we were drunk and tired by midnight. Ended up eating cake on a train platform before running home to pass out rather unflatteringly on the bed. No pictures.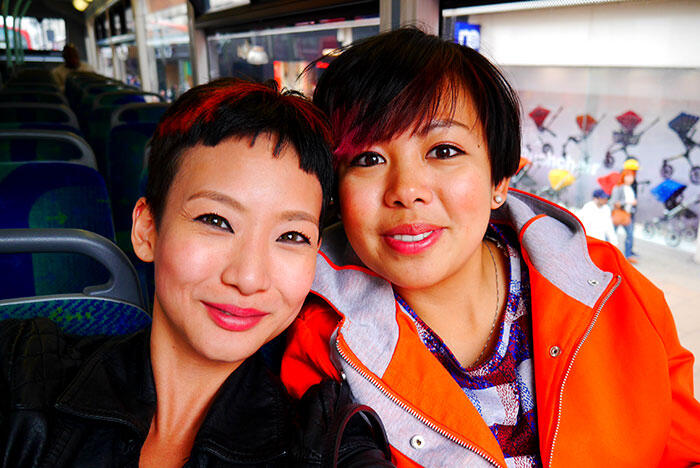 The next day, she asked, "What do you feel like eating?" And i said, "… DUCK RICE!!!"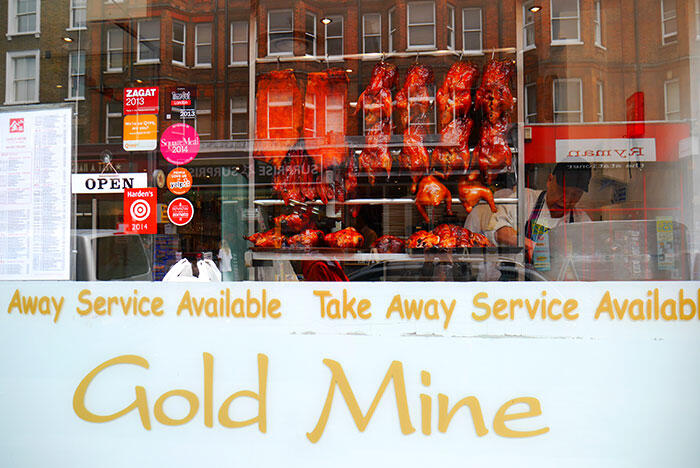 Everyone swears by different duck rice restaurants in London. I've had debates with people who insist Four Seasons is better, but i just say "to each his own". And my own is Gold Mine!!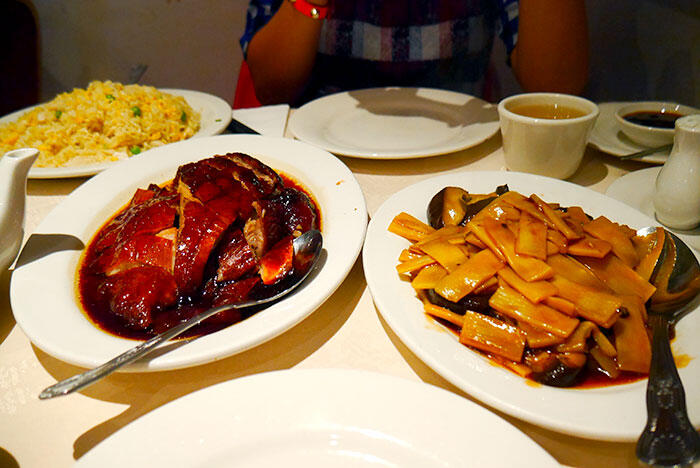 We ordered half a duck, fried rice, and bamboo shoots with mushrooms. Polished everything off.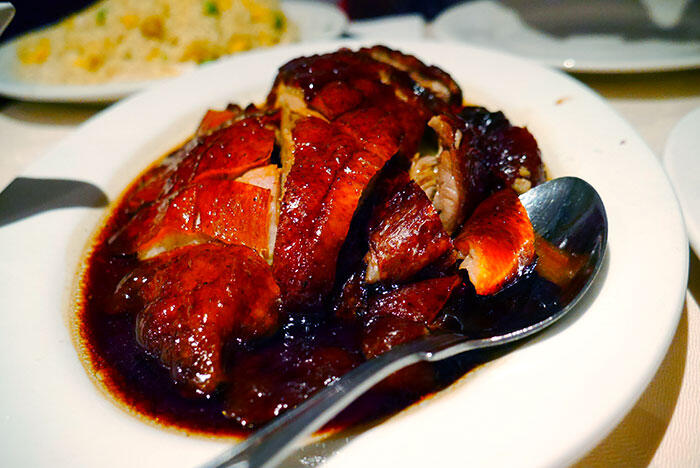 I'm suffering just looking at that. I don't understand why KL can't have duck like this!!!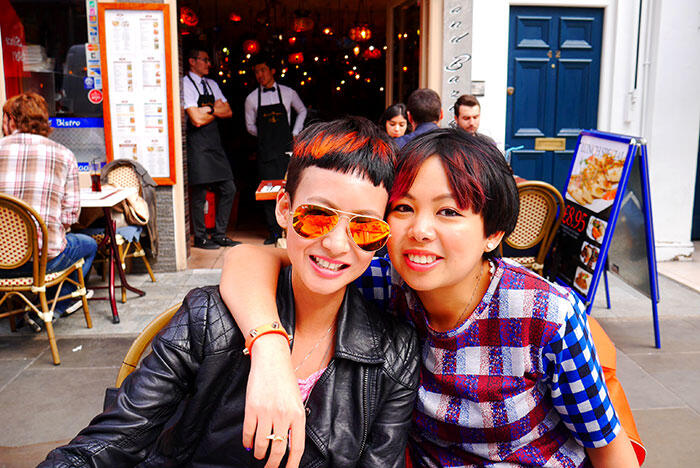 We went for dessert and wine after lunch… (looking back i don't know how we managed that… oh yeah, i didn't have much dessert). Also, i think i'm gonna be trying to decrease my sugar intake from henceforth for health reasons!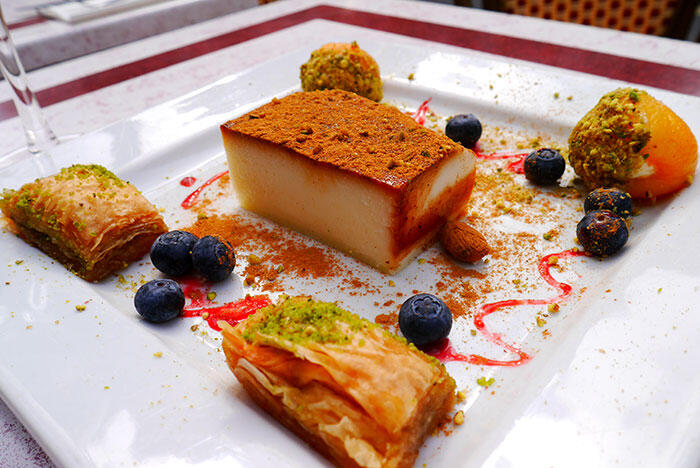 In the afternoon we went thru Hyde Park cos Y wanted to show me her favourite tree.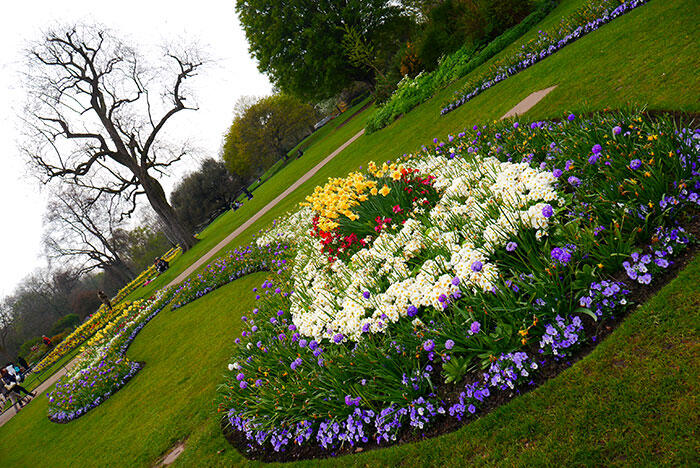 All the flowers were in bloom!
Unfortunately her favourite tree was completely naked.
We saw this squirrel burrowing around for his nuts and he actually found one! Look at the dark patch next to him on the right, that's where he was digging around beforehand.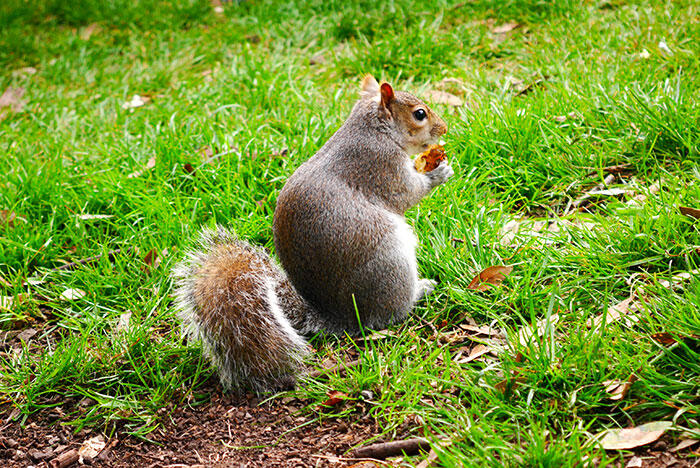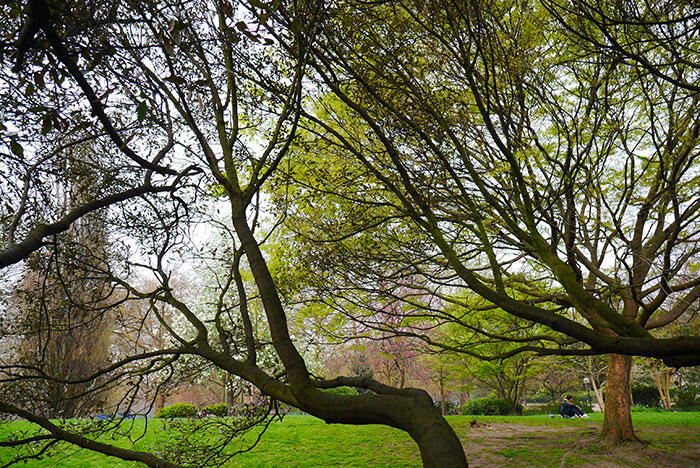 So pretty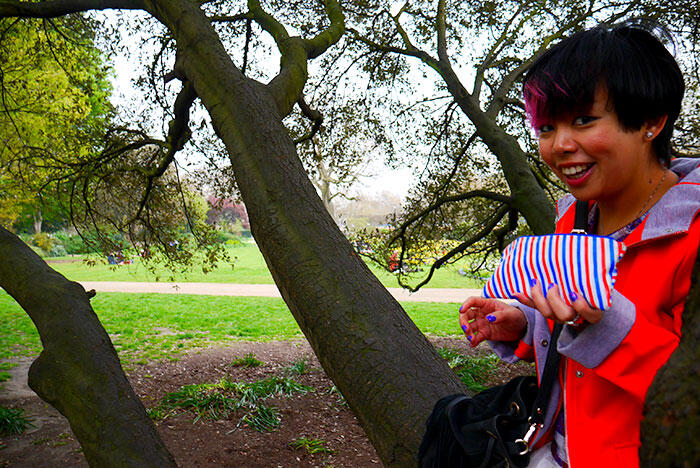 Guess what's in the pouch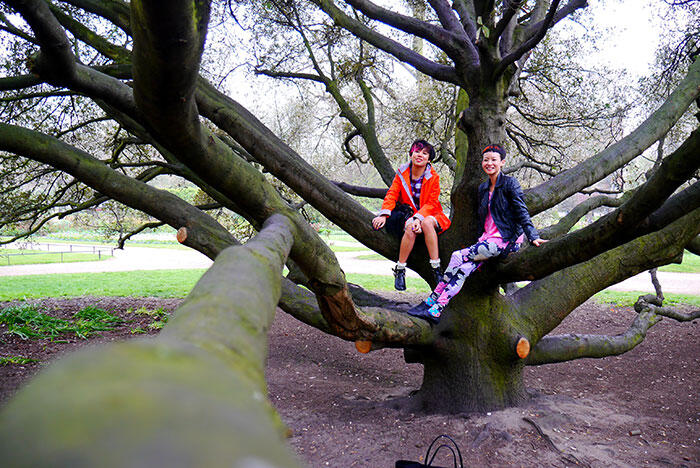 I set the self-timer and ran back to climb the branch for a pic
In the late afternoon, Y took me to buy some helium balloons for my Mama (grannie) cos she's in the hospital after a brain surgery. Luckily she's recovering… and i'm glad i was in town the two weeks she had to be in the hospital.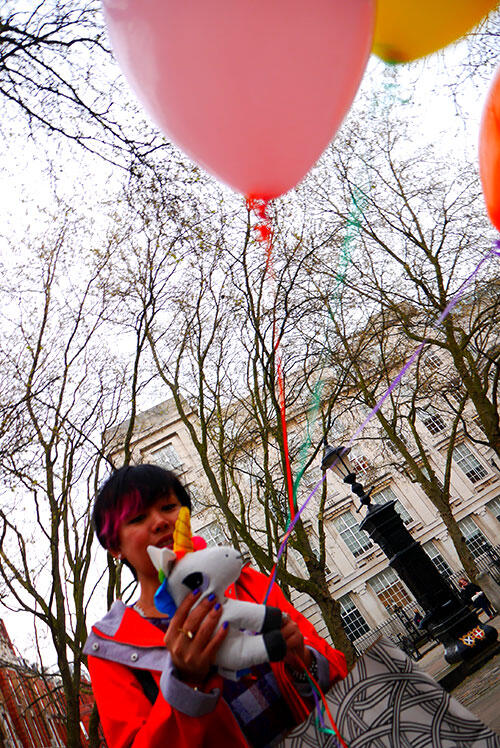 Y with a very heavy unicorn i bought from Urban Outfitters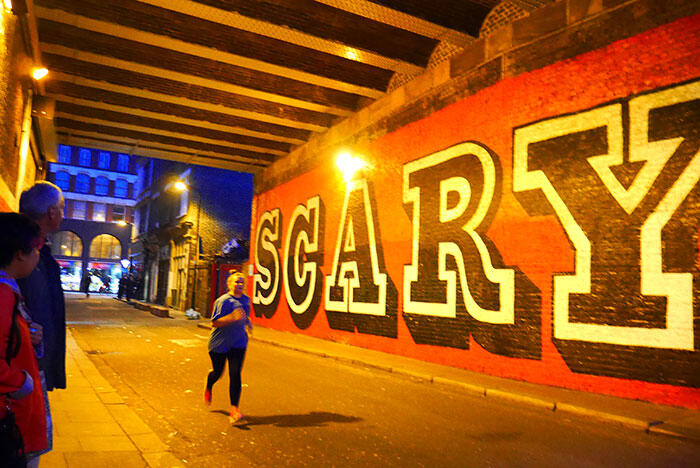 Nir picked us up from Queen's Square to go for drinks and dinner at Pizza East.